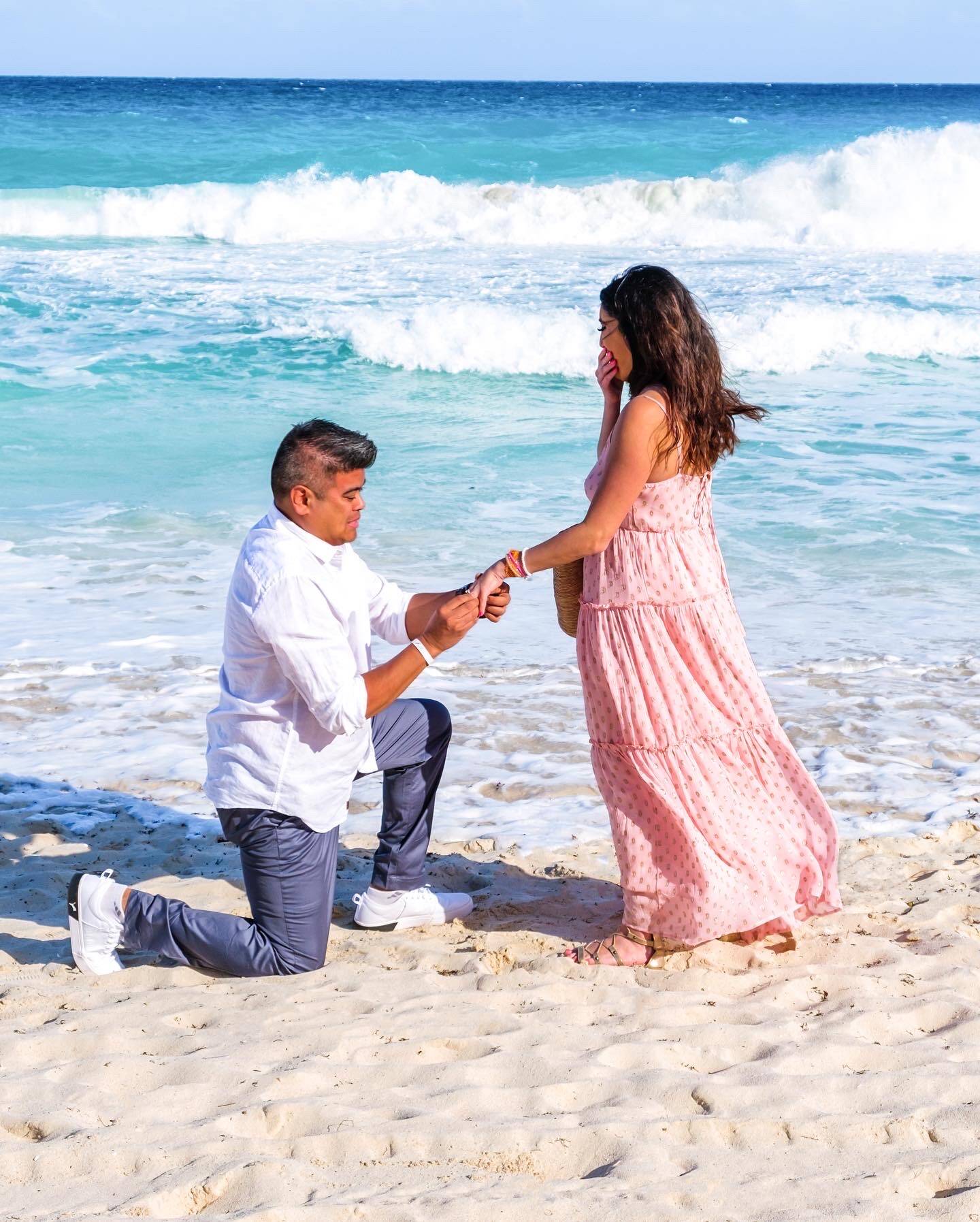 So you just got engaged?! Congratulations! This is such an exciting time in your life but once the initial shock and excitement is over it can feel a bit overwhelming on what exactly to do next. I've put together a list of 5 things you should do within the first few months of getting engaged.
P.S- If you guys are interested in helpful and fun wedding content I have an entire #weddingseries on my YouTube channel! I would love for you to join the family 🙂
Enjoy your moment
Things get hectic super fast after getting engaged, so it's important to enjoy your time together as fiancés and soak it all in. You don't have to start wedding planning for at least a couple of months (depending on your wedding timeline,) so enjoy this special time in your life while you can. This is such a special time, so no need to overwhelm yourselves right away.
2. Plan engagement party and photos
Now is the time to celebrate with all of your loved ones during this beautiful time. Whether it be a get-together at your place or at a specific venue, make sure you start looking into this a month or two after you said "yes!" You will also want to book a photographer to take photos for you to use and display at the party. These photos will also be used for your guest book, to hang in your home and for save the date and wedding invites. Getting these photos out of the way in the beginning is a huge relief, and considering you use them for so many different things it's a really good idea.
3. Plan a mood board and get inspiration
Whether you're the girl who has had their wedding planned since they were little or you haven't even though about it yet, now is the time to think of what kind of wedding you want. Are you eloping in Vegas? Having a large traditional wedding at a historical venue? Maybe you're having a destination wedding? Now is the time to lay these options out and decide on what it is you want. Pinterest is your best friend. You can look at different designs and colors, etc., but it's important to start putting together some ideas so that booking vendors down the road will be easier.
4. Pick your bridal party and gifts
Who do you want to stand by your side on your special day? Within the first couple of months of being engaged I would choose your bridal party and decide how many people you want standing up. Once you've decided you can put together some gift ideas and decide how you're going to ask them. By choosing your party early on you will have a support system every step of the way. If you need gifting ideas I have an entire video on how I asked my girls to be a part of my wedding here.
5. Choose and book a venue
This is one of the first big decisions I would make when it comes to wedding planning. Once you pick your venue it's easier for everything else to fall into place. This will help you decide the entire vibe of your wedding and you can let your vendors know where it will take place when booking them. This is one of the biggest expenses when it comes to planning so getting this out of the way in the beginning will take away some stress.