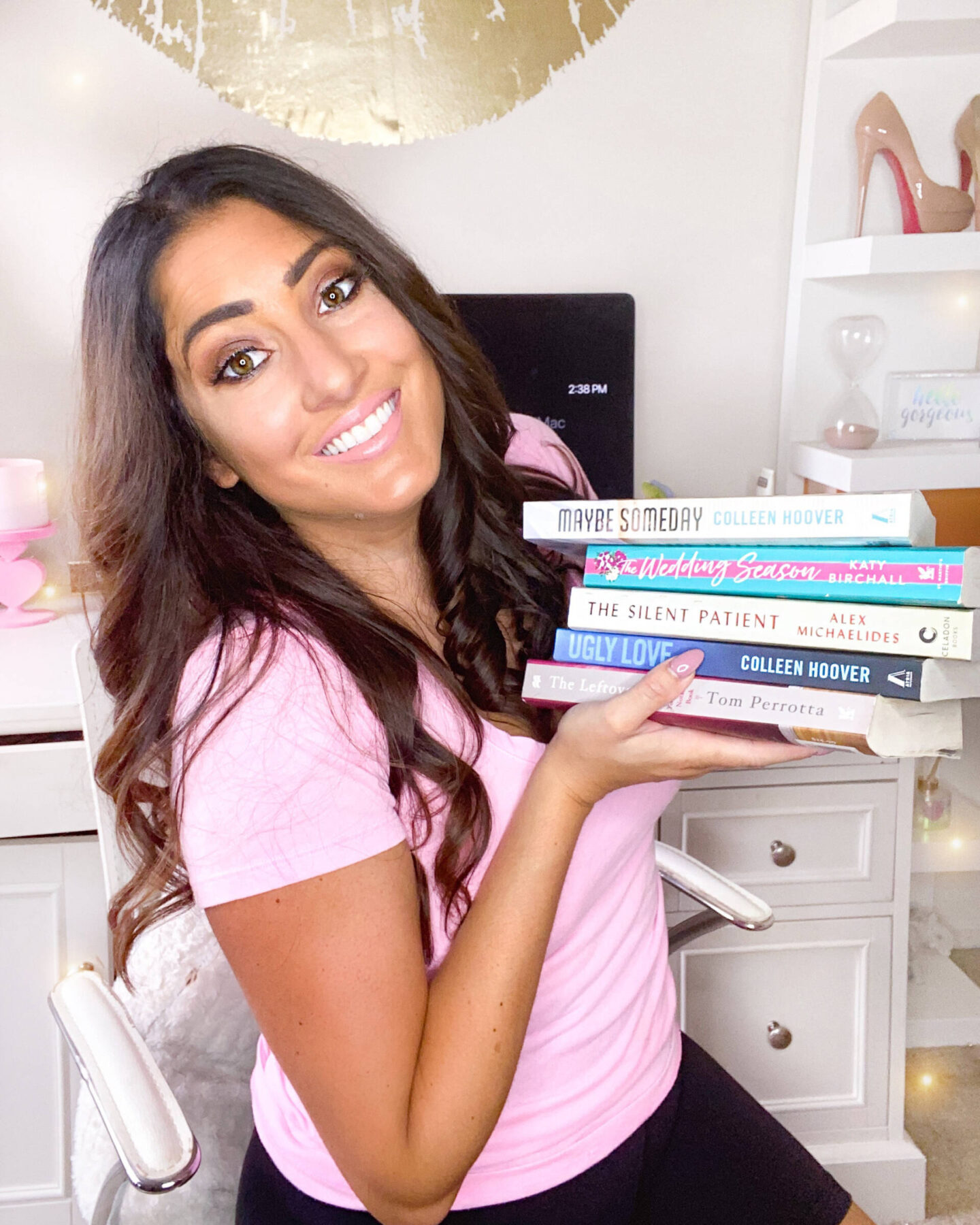 I've done a lot of reading this summer and I'm so excited to share with you all my summer book recommendations. I also want to share with you the ones I wouldn't waste your time on- we're all about honesty over here. Let me know if you guys want me to continue doing these posts and I totally will. Hope you enjoy!
xoxo,
-Selah
November 9 by Colleen Hoover ⭐⭐⭐⭐⭐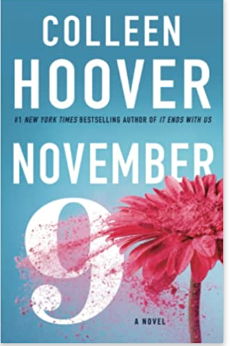 This was one of the best books I've read in a long time. It was my first ever CoHo read and now I see what all the hype is about. In this Novel Fallon and Ben meet on one of the hardest days of Fallons life and a day she dreads every year, November 9th. After meeting each other they decide to meet every day on Nov. 9 for a few years and have absolutely no contact in between. The book is spicy, exhilarating and will keep your interest the entire time. I could not put it down. A beautiful love story and it was perfectly written.
Without a Hitch by Mary Hollis Huddleston and Asher Fogle Paul ⭐⭐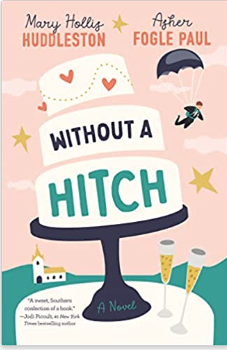 When Lotties original wedding plan with her collage sweetheart falls through, along with her plan of being a lawyer, she falls into the wedding planning career. While helping insanely rich couples across Dallas to have the perfect wedding day she finds that she actually loves this new career choice and is surprisingly good at it. However, she struggles with finding love of her own. The book takes you along on the ridiculous and insane stories of Lotties wedding planning career while she deals with relationship issues of her own. I originally picked up this book because of the wedding planning vibes and since I am currently doing the same thing for my wedding I thought it would be a great book. This book was okay to say the least. It kept my interest, however, I personally didn't like the authors writing style or wording. I found it to be a bit cheesy and I didn't care for the main character either. I thought she was annoying.
The Woman With The Blue Star by Pam Jenoff ⭐⭐⭐⭐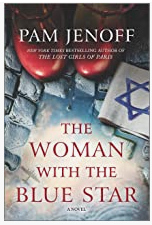 In 1942 Sadie, a young girl living in Poland during the war with her parents is forced into the sewer to live for months as the war gets worse. In hiding, she faces extreme hardships and is losing hope until she meets Ella, a Polish girl who is well-off but has an extremely good heart and wants to help her. The girls become friends and Ella does her best to help Sadie while beneath the ground in the sewer. This novel was emotional and beautifully written. I thoroughly enjoyed it from start to finish. Even if you aren't into World War II books I truly think this is one you will love.
Ugly Love by Colleen Hoover ⭐⭐⭐⭐⭐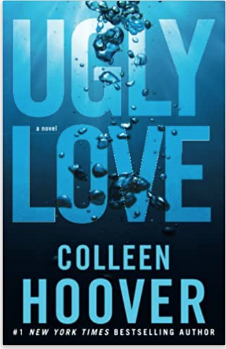 Colleen Hoover did it again with yet another amazing book that I refused to put down. This spicy romance novel was everything and I deff shed a couple tears at the end. What an all around great book!! When Tate meets Miles they agree to have a sex-only relationship but with that comes all the ugly. Tate starts to fall for Miles but with his mysterious past he won't give her anything else beyond that or let her in on all his deepest secrets. They agree on two rules, don't ask about his past and don't expect a future.
The Silent Patient by Alex Michaelides ⭐⭐⭐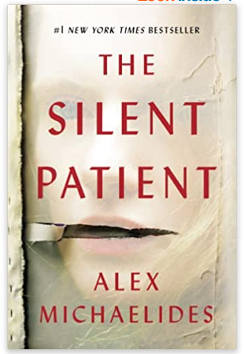 Although this book is extremely popular and recommended, I just didn't love it as much as everyone else has seemed to. This psychiatric murder mystery was super slow going and didn't keep my attention until the last few chapters. In this book, Alecia murders her husband and never speaks again. The mystery as to what happened that night and why she did this will soon be uncovered.
The Wedding Season by Katy Birchall ⭐⭐⭐⭐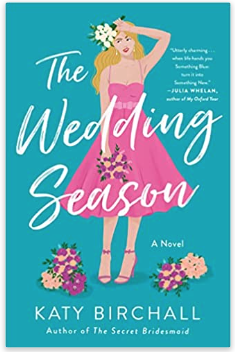 This book was such a cute read! It definitely felt like it could be a rom com movie and I would enjoy every minute of it. In this book Freya gets dumped by her boyfriend of 12 years the day before their wedding. Devastated and dreading the summer wedding season with all of her friends getting married, her two BFF's come up with a series of challenges she needs to complete at each wedding to get her through the season. The only downfall of this book for me personally is that it is written and based in London, therefore a lot of the wording was difficult to understand and I had to look up a lot of the words. Other than that I really enjoyed it.
Verity by Colleen Hoover ⭐⭐⭐⭐⭐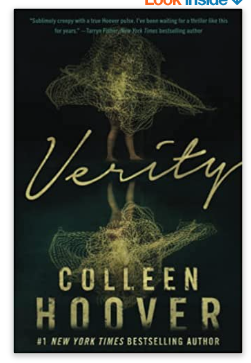 It's no surprise that yet again another CoHo book gets 5 stars. This book was deff a little darker than her others but man did I enjoy it! This book twisted my thoughts and mind 45495 times and every time I thought I knew the outcome I had no idea. Just read it. Trust me. This book really shows what an incredible mind this author really has.
Red Queen by Victoria Aveyard ⭐⭐⭐⭐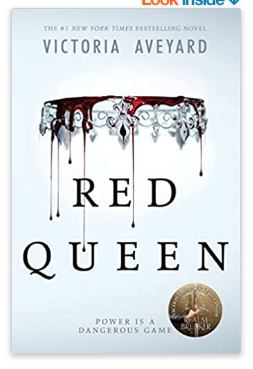 In a world divided by powerful silver blooded royalty and poor, doomed red bloods, this book was a great fantasy fiction book that I thoroughly enjoyed. This isn't usually my go-to genre but I'm surprised to say I really loved this book more than I thought I would. It was interesting all the way through once you got through the somewhat confusing beginning. I'm not sure if I will read the rest of the series, though as I feel this could have been done after the first one.
The Leftovers by Tom Perrotta ⭐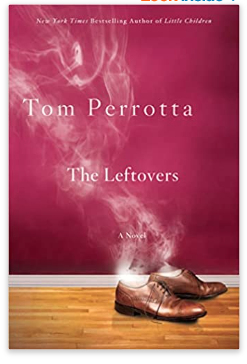 I literally can't even tell you what this book is about because I felt like I was reading a whole lot of nothing. The book seemed like it had so much potential but it had absolutely no plot or storyline. I'm extremely disappointed. Probably the worst book I've read thus far. DO not recommend.
Maybe Someday by Colleen Hoover ⭐⭐⭐⭐⭐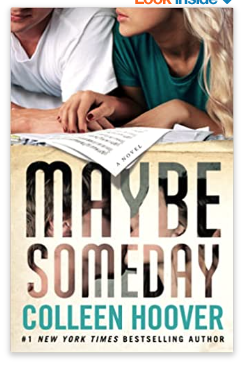 Unpopular opinion- but this was actually my favorite CoHo book I have read so far. I feel like this one doesn't get as much hype as the rest of her books and I'm not sure why because I absolutely loved it. After finding out her boyfriend is cheating on her Sydney is forced to move and figure out where to go and what to do next. She becomes captivated by Ridge, the dreamy musician across from her apartment balcony. This book is a slow burn with a love triangle in it. I absolutely loved every character and could read this more times than one. It also has deaf recognition in it, which I loved.
Bunny by Mona Awad ⭐⭐⭐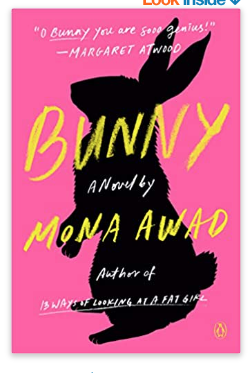 It was honestly so hard to rate this book because it wasn't bad yet it was not great. It's probably one of the most bizarre books you will read this year leaving you with a roller coaster of emotions. I really tried to think outside of the box and understand the true meaning behind this, but each time I think I did I am still not 100% sure if it's accurate. In this book college student Samantha Mackie is a super lonely and sad girl. Her life changes when she gets an invitation by a cult like group of girls who call themselves "bunny." I felt like I was reading a bad acid trip at times, however, It still kept my attention. I'm just not sure how to feel.
Daisy Jones & The Six by Taylor Jenkins Reid ⭐⭐⭐⭐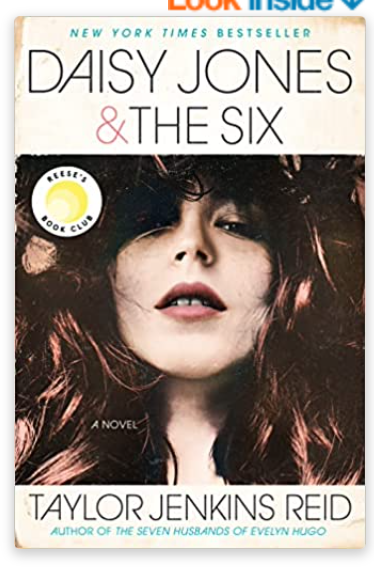 I absolutely loved this book! If I didn't know any better I would have thought this was based on interviews from a real band in the 70's. It really brings you back into that era and into the lives of the worldwide (fiction) sensation Daisy Jones & The Six. I've never read anything like this. It was such a fun read.
Things I Should Have Said by Jamie Lynn Spears ⭐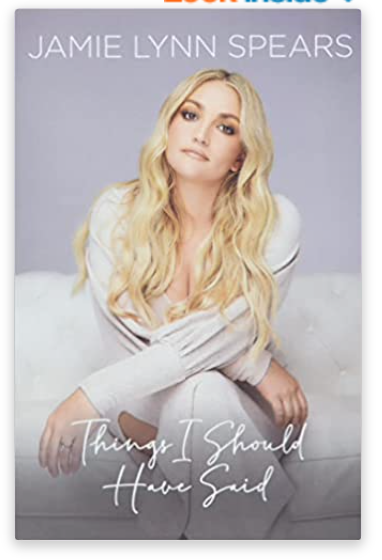 To be honest I don't know much about what was said and why so many people dislike Jamie Lynn after Britney spoke about her conservatorship, but I was still interested to hear what she had to say about everything. I gave this book such a low rating because I felt like she wasn't being really authentic and the entire book was her pretty much talking about how great she is as a person. I'm all for being confident after your struggles but I could barley stand to listen to someone talk about themselves so highly for about 200 or so pages. It got boring after a while, and like I said I feel like there was still some things she wasn't being 100% honest about.
The Deal by Elle Kennedy ⭐⭐⭐⭐⭐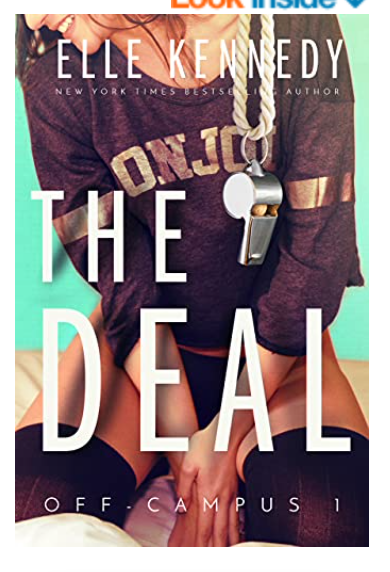 Ahh every time I stray away from romance novels I find an amazing one like this and I get sucked right back in. This book was SO good. So good I in fact already ordered the rest of the series and I am so excited to read them. This spicy novel is super easy to read and I'm 100% positive you will fall in love with the main characters. I couldn't put it down! When Hannah developed a huge crush on Briar Universities football star she accidentally falls for the star hockey player and most popular guy at the school.