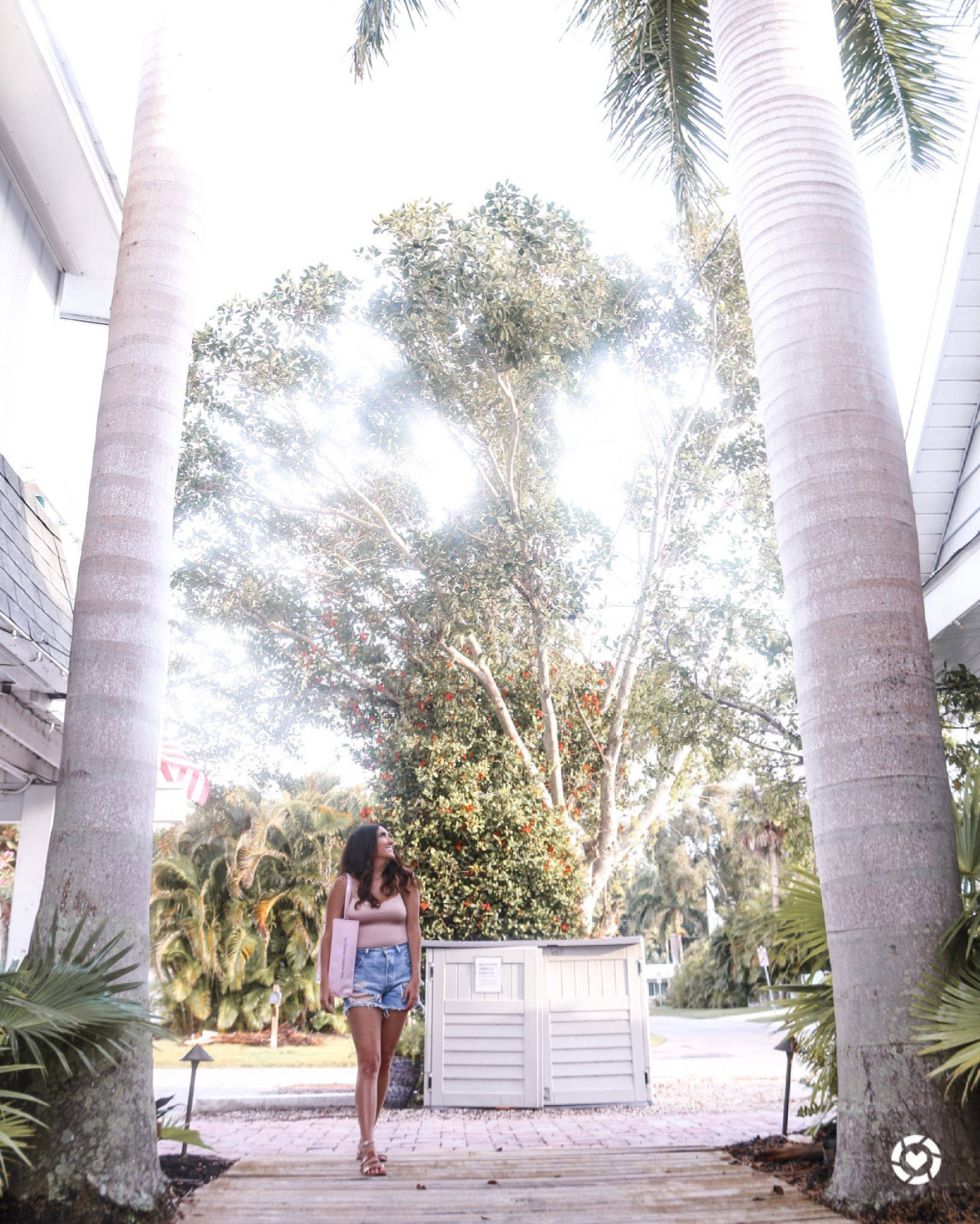 Siesta Key has become quite the popular travel destination especially since the hit MTV series based on this location. It honestly wasn't on my bucket list of places to visit because I actually didn't know much about it and have not watched the show (yet.) However, I am so glad we ended up here because, wow! What a gorgeous beach town it was.
Where to stay:
When searching for places to vacation for my boyfriend and I's yearly birthday trip we knew we wanted a place with the ocean but also fun night life and beach vibes and Siesta Key is the perfect balance of that. During our June trip we stayed at The Cottages at Siesta Key and we absolutely loved it! Perfect location and just a short walk at the end of the street to Crescent beach. What we loved most about these cottages (besides the affordable price,) was having our own little kitchen space and pool, as well as bbq grills. It was the perfect quaint beach cottage for a relaxing vacation. I would definitely stay here again. The particular cottage we stayed in for the week was "whitewood" conveniently located near the pool and the perfect one bedroom studio.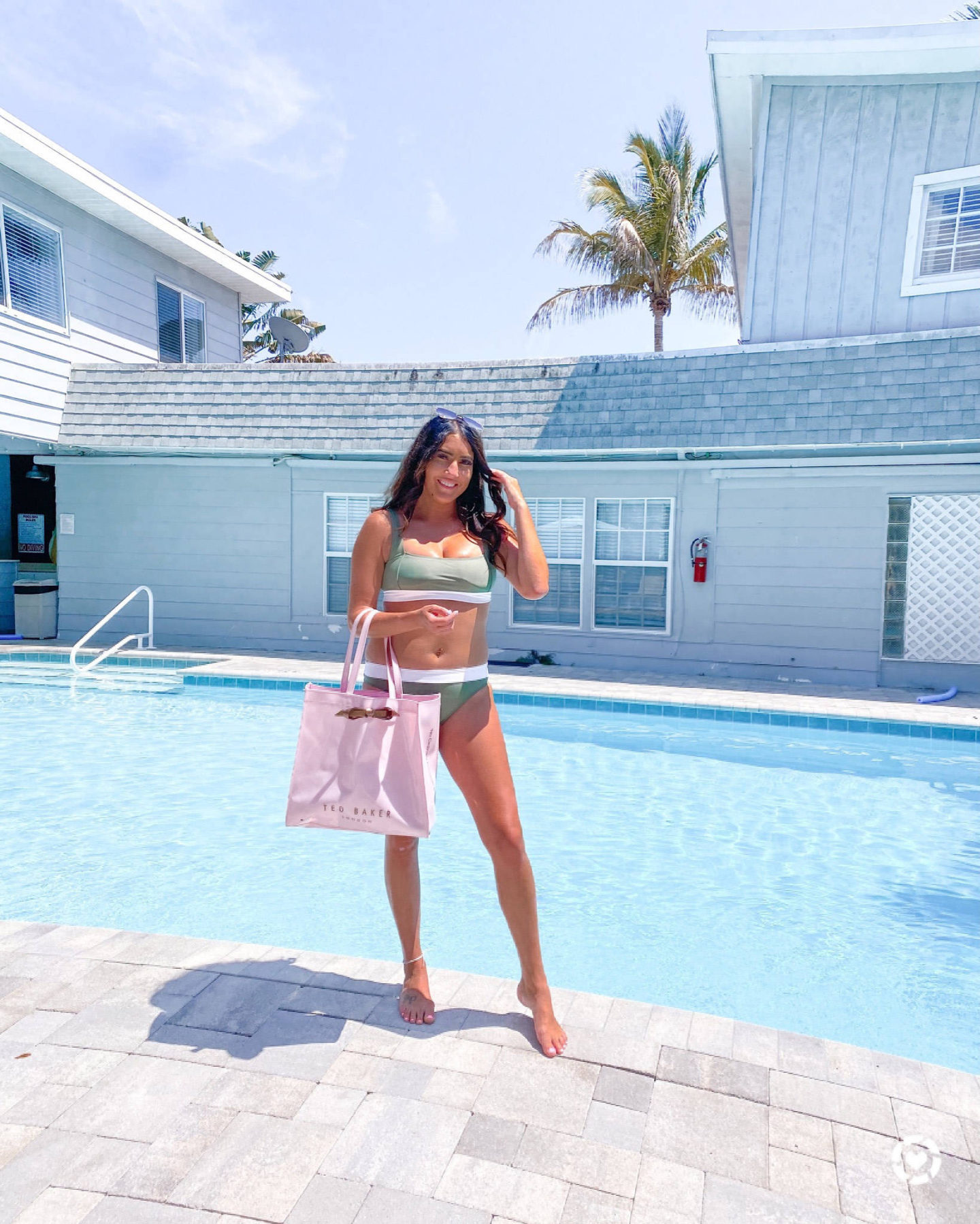 How to get there and getting around:
When traveling to Siesta Key you have to fly into the Sarasota SRQ airport and then it's about a 30 minute drive to the key. The airport, from my experience is a smaller airport that isn't super busy so it's perfect because you don't have to wait in long lines or get there super early on departure day.
As for transportation around the key, it's super easy to get around. We took Ubers most of the time for our convenience as there are tons running at all hours of the day, but there is also a trolly that runs up and down the key, as well as a transportation service called frog hopper. The trolly has specific spots of pickup and drop-off that you can catch through out the day until around 10 pm and the frog hopper you can actually call and they will pick you up at whichever location you are at and drop you off where you need to go. All are super convenient options to get around.
What to do around the island:
There are so so many things to do in Siesta. It's unlike Miami or Fort Lauderdale with big bars and clubs, however, it's far from a sleepy beach town. In my opinion it's the perfect balance. There are tons of fun bars and restaurants as well as water sport activities and super fun tiki huts.
Where to eat:
During our week long stay here we pretty much visited all the key has to offer. Some of our favorite bars and restaurants were: Gilligans, Pie bar (3.14,) Daiquiri deck, MVP bar, Captain Curts, Crescent bar, beach club and SKOB. These are all fun and popular places if you're looking for a fun night out on the town. On the other hand, if you're looking for a nice dinner I highly suggest either Ophelia's on the bay or The Summer House. These are both incredible dinner spots with unforgettable dishes. We had two perfect nights at each of these deluxe restaurants!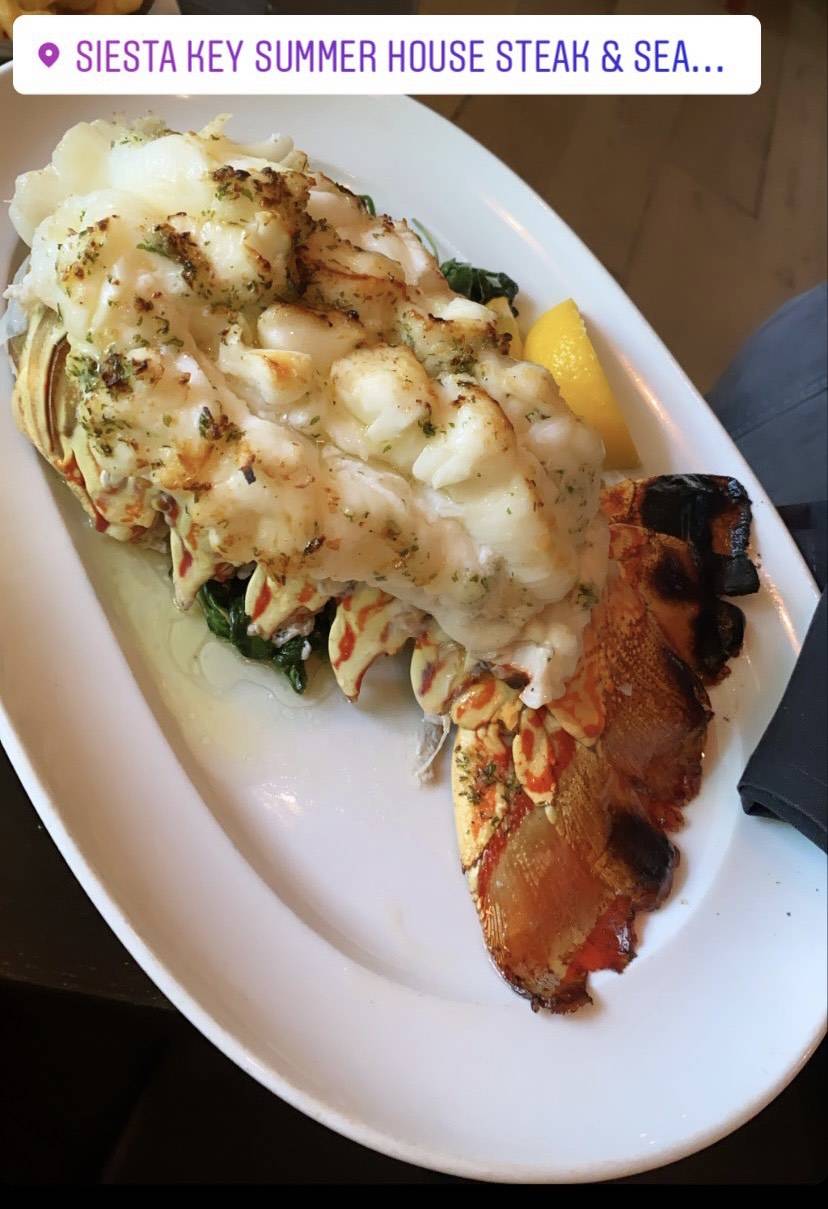 What to do:
Book a luxury picnic with Sarasota Alfresco. I'm sure you guys have been seeing these gorgeous picnics on the beach all over social media and let me just tell you I can see why everyone has been doing it! This was by far the most amazing birthday gift I've ever gotten. My boyfriend actually booked this in advance (highly recommend booking prior to your visit,) to surprise me for my birthday and man was it perfect! This company went above and beyond working with my boyfriend to design and create the perfect birthday setup on the beach at sunset. If you're in town for a special occasion this is something you should really consider for an unforgettable experience!
2. Another obvious must-do thing in the key is to go jet skiing and do a sunset dolphin boat tour. We did both and they were absolutely amazing. We booked through Siesta Key Water Sports and found them to be a really good and easy going company experience. Jet skiing was deff one of the highlights of the whole trip and the boat tour (booze included) was a great time.
3. Another thing that's a must is to visit America's #1 beach, Siesta Key, duh! With its pure white sands and gorgeous ocean I can see why this was voted number 1. The beach is huge and therefore plenty of room for everyday fun in the sun. We spent a whole day here and loved it. You can also drink on the beach unlike a lot of others so make sure to pack a cooler and enjoy your day. There is also concession stands if you want to grab a bite to eat.
4. Go snorkeling at the point of rocks, or fishing if you've got a pole. We loved it here and loved sitting back and watching everyone catch fish. If you're planning to go snorkeling make sure you bring your own gear as it is not provided.
5. Visit Lido Key for the day! Do some shopping in Armand circle and eat lunch at Larry's on the water! Good food, cold drinks and a gorgeous view. What could be better than a day spent here?! There is a ton more things to do on this beautiful key as well. I suggest making a day out of it.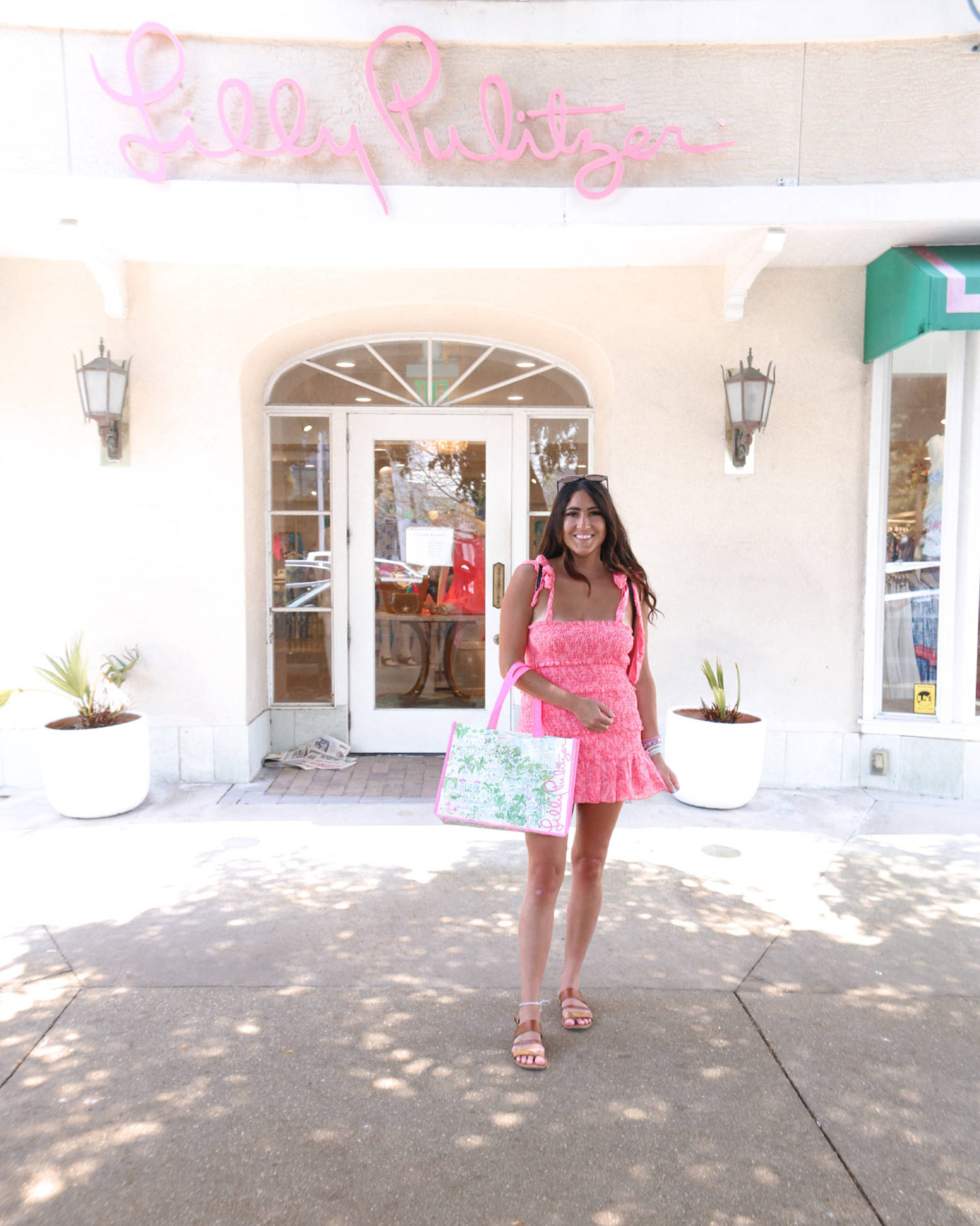 Florida is no doubt a gorgeous destination no matter where you go, but Siesta Key definitely left a mark on us unlike any other. We fell in love with the beach vibes and fun night life and had the time of our lives while meeting some of the greatest locals. We will most definitely be back!