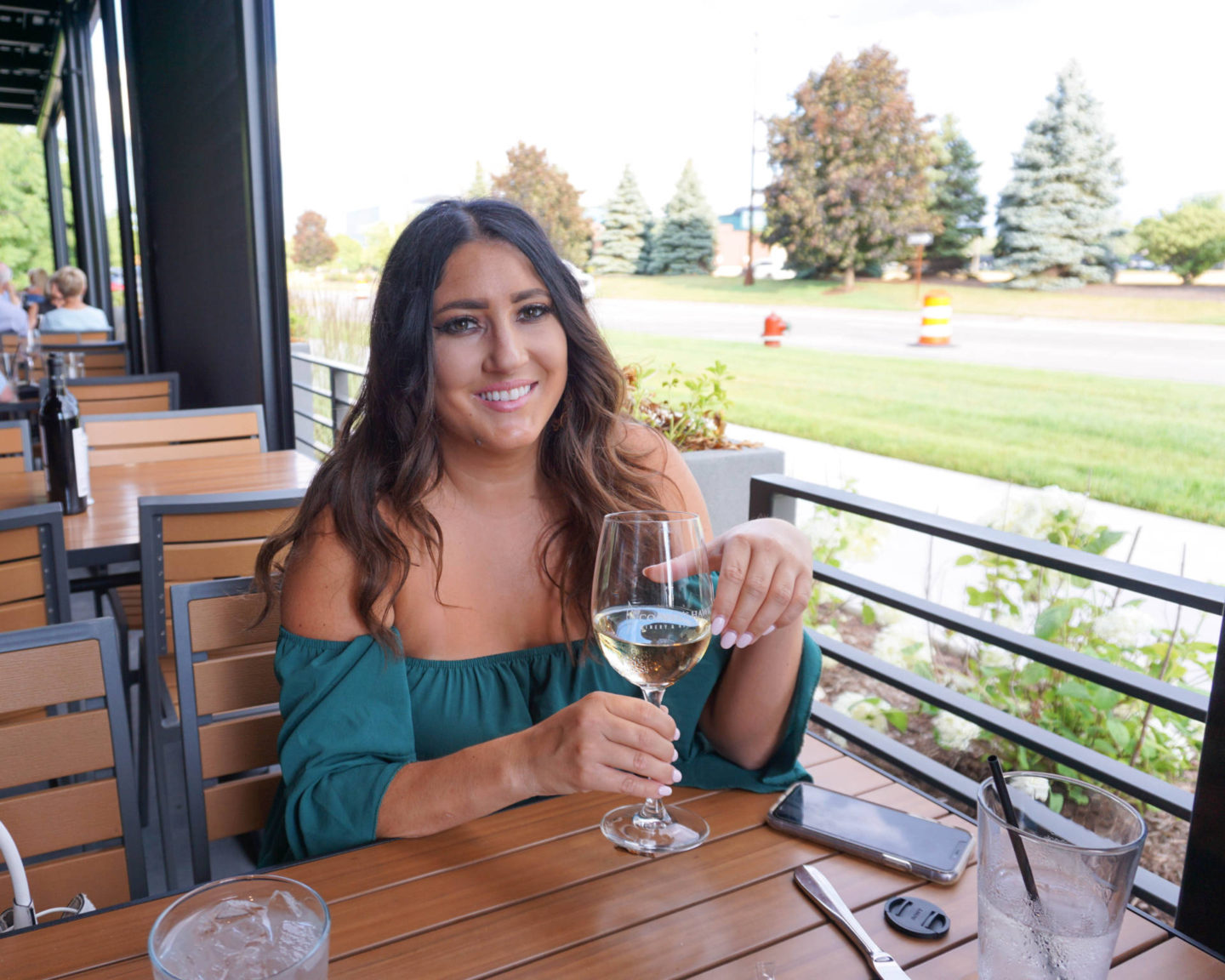 Cooper's Hawk In Troy is one of the three locations in Michigan. Located right off 16 mile on restaurant row, CH reopened its doors this past week and it did not disappoint!
The restaurant first opened its doors to celebrate their grand opening on the official day Michigan went into complete shutdown. After a long 3 months they finally re-opened (with new rules and regulations of course,) for a great dining experience in the community.
Cooper's Hawk was founded in 2005 and is a modern, casual dining experience. With its handcrafted wine and delicious American food it made for the perfect experience with my boyfriend.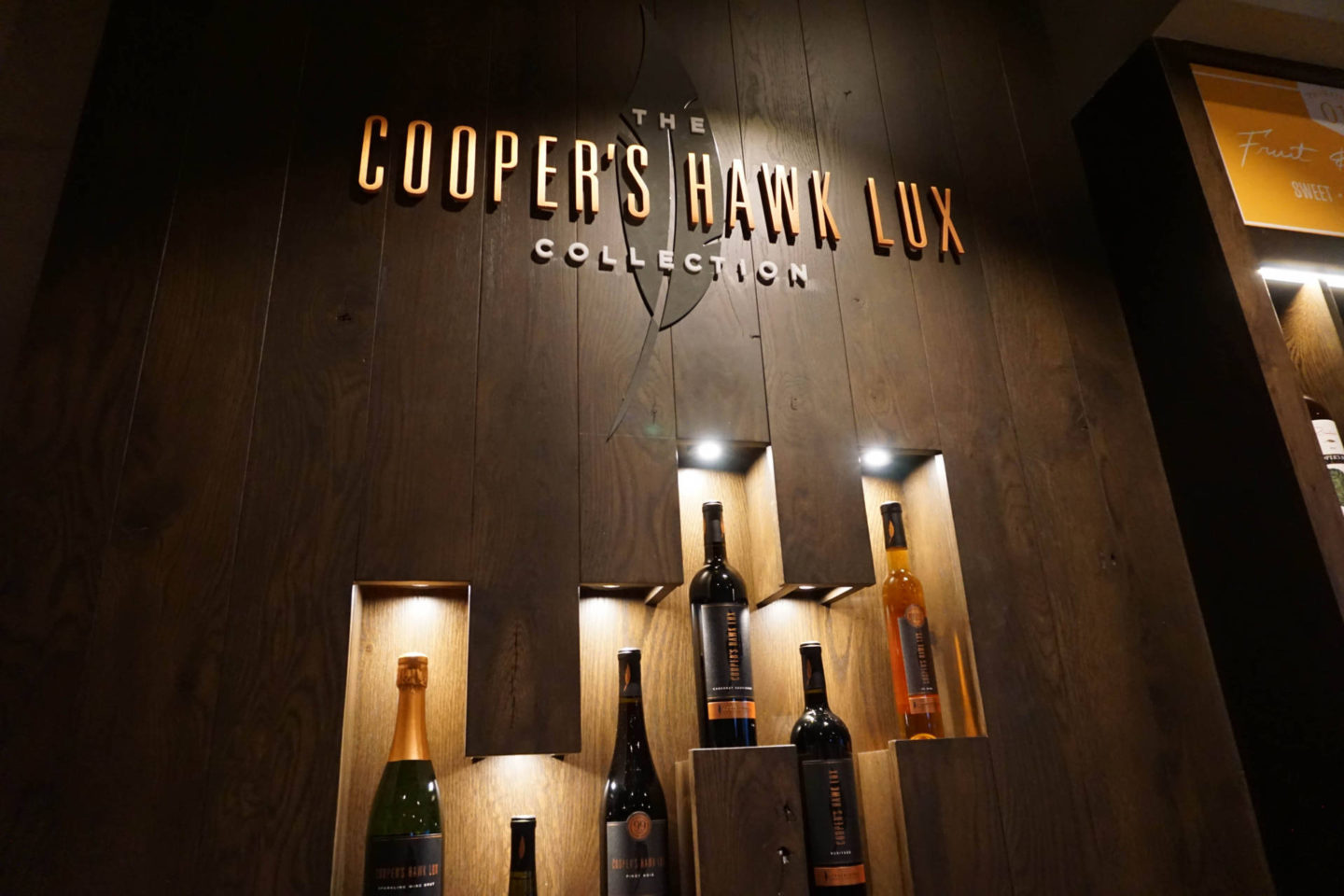 My boyfriend and I went on Saturday, July 11th for dinner. When we arrived we were told we had to wear masks until we sat at our table, which is fine I'm used to that by now. I also noticed numerous sanitizing stations and workers who's jobs were specifically to walk around cleaning and sanitizing the building, which I thought was good. You could tell the business really took the time to properly re-open with how many rules and regulations are put into affect in our state right now. Also, the staff was super nice and accommodating! It was a great experience all around and the perfect date night.
When we got to our table on the spacious patio we were greeted with ice water and some yummy pretzel bread and butter that I'm newly obsessed with. Then, we ordered drinks. I got a refreshing glass of white wine and my boyfriend got a dirty martini with blue cheese stuffed olives. Both drinks were really good so we got another, haha. I noticed on the menu each dish has a bin number that tells you the recommend wine pairing to that dish. I thought that was unique and very cool. We started with the crispy Brussel sprouts for an appetizer. They had cashews, mint, sweet Thai chili and a sesame-sriracha aioli- DELICIOUS!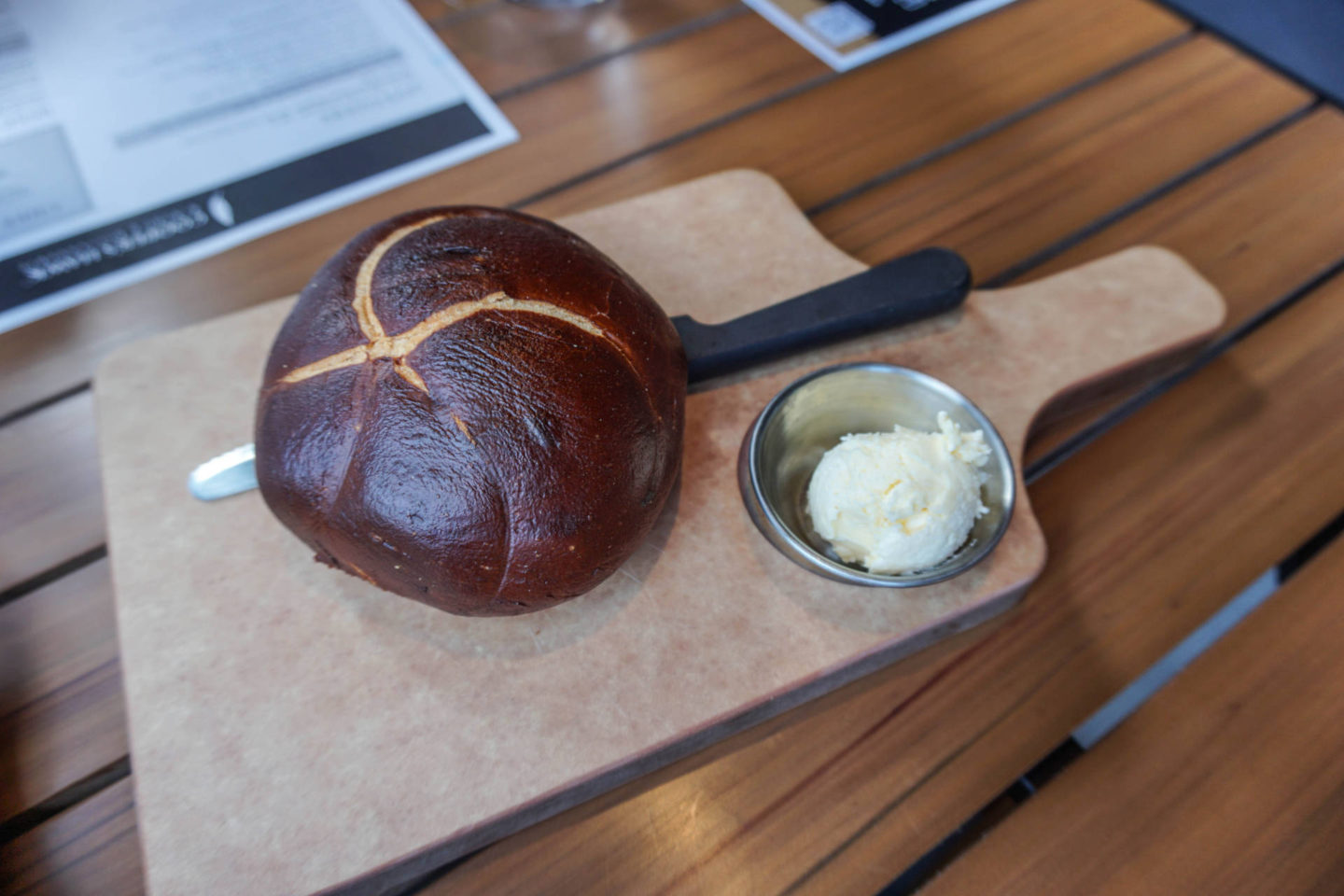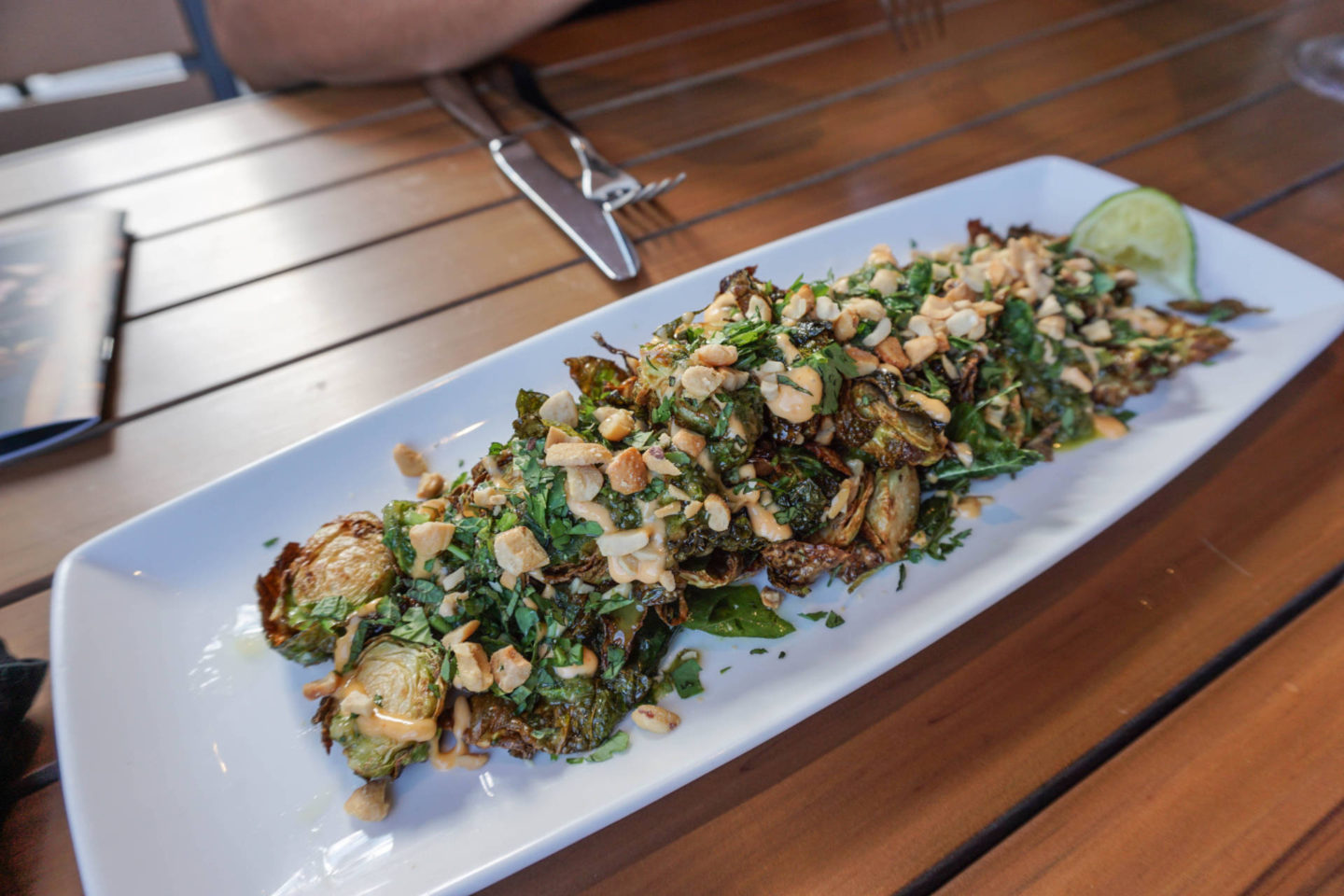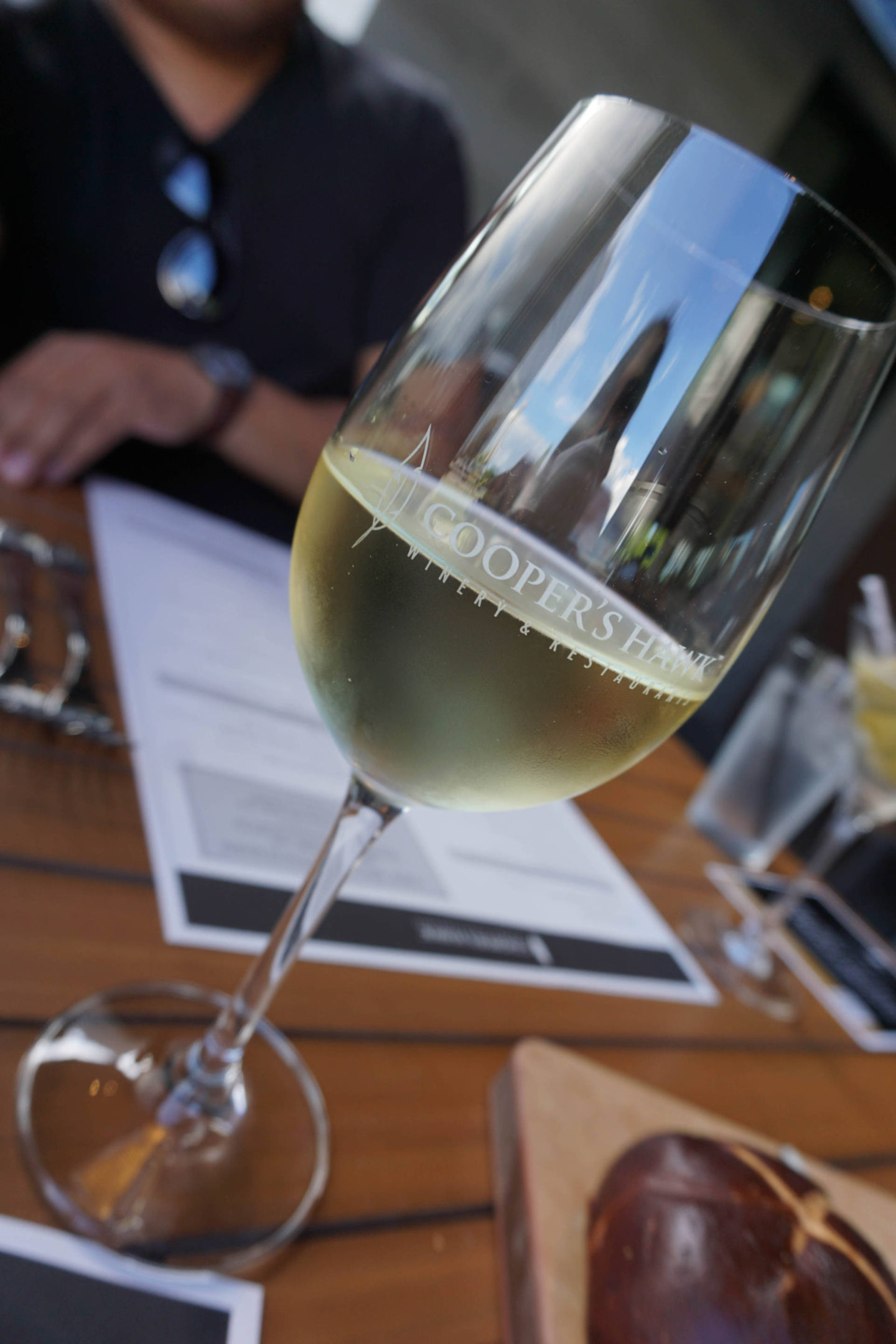 Now for the most amazing part- our entrees. My boyfriend got the blackened ahi tuna it was cooked and served perfectly. A rare tuna steak cut into pieces over a bed of cilantro citrus rice and asian slaw. I got the soy ginger Atlantic salmon. OMG it was amazing. Some of the best salmon I have had in a while. It was plated with wasabi buttered mashed and asian slaw.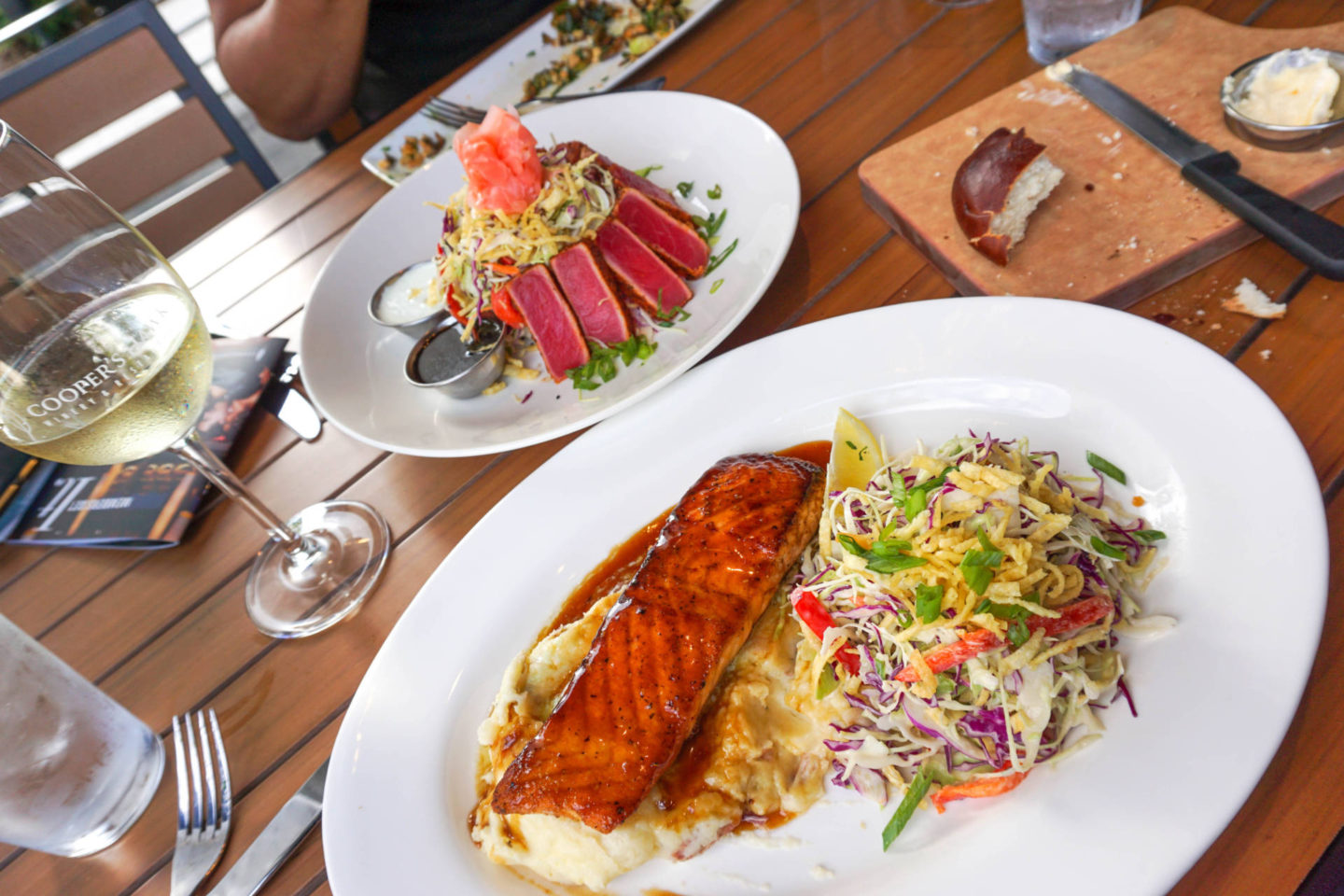 Overall our experience was great and we will definitely be back soon. What a great addition to the area. CH is the perfect balance between class and casual dining and it's reasonably priced. I can't wait to go back and try even more delicious dishes, and next time I'll make sure to get dessert 🙂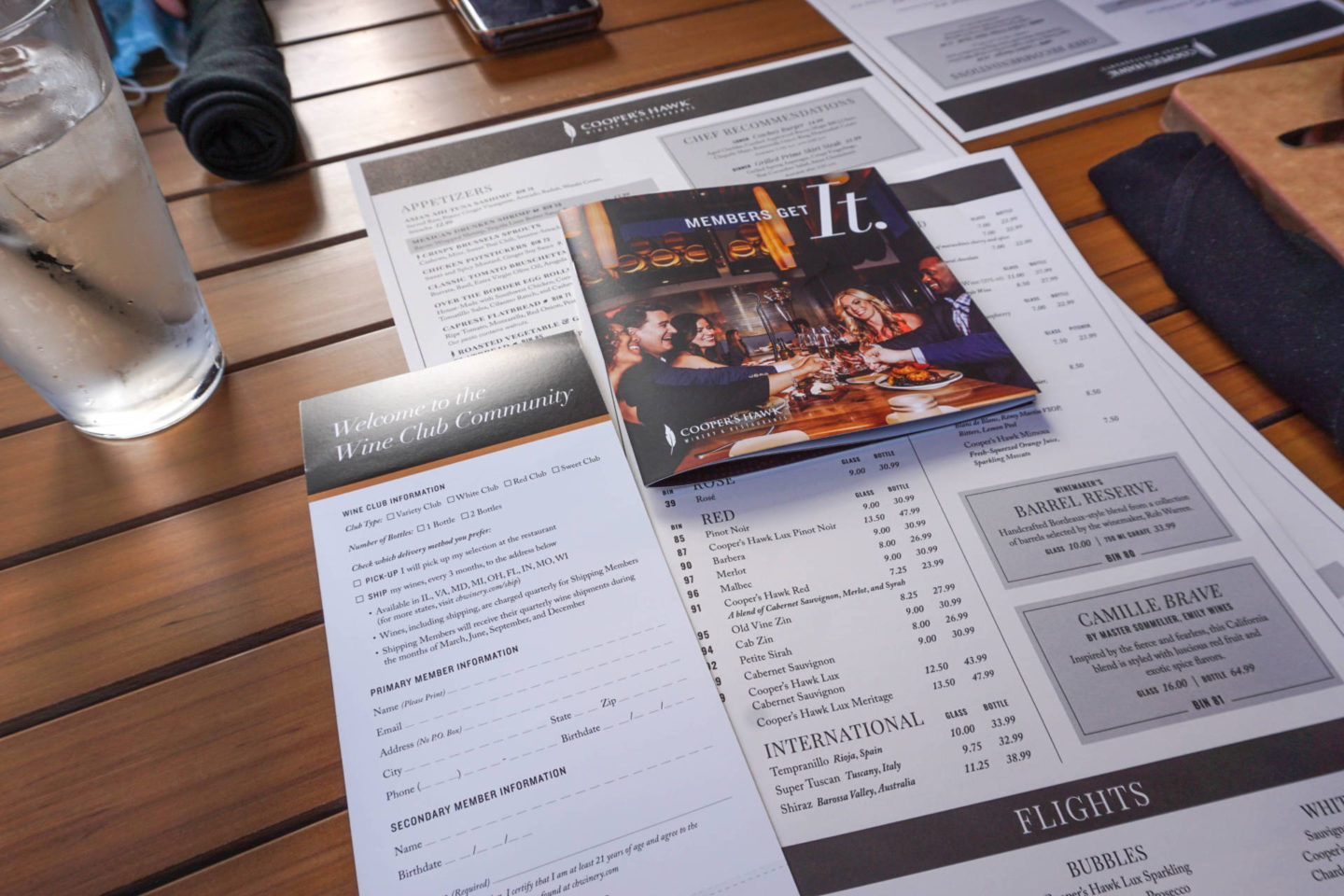 Head over to Cooper's hawk and check it out for yourself! it won't disappoint. Also, click here to join the wine club 🙂