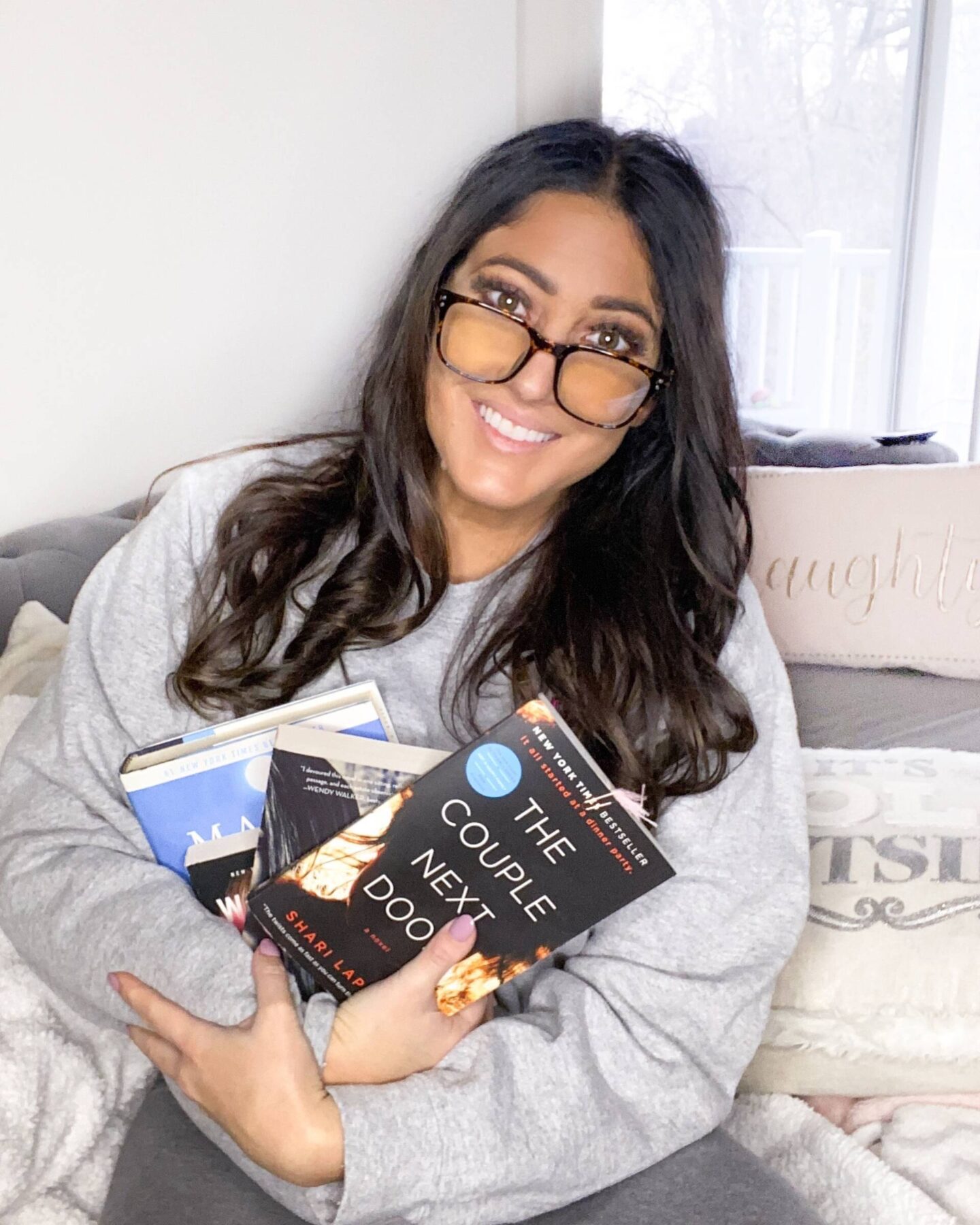 I used to love reading when I was little and somehow throughout my adult years I lost interest in books and realized I had no attention span for them. After my grandpa recommend a book for me recently I couldn't put it down and renewed my love for reading. I find myself at Barnes and Noble twice a week now. I've read quite a few books in the last two months, some amazing that I would highly recommend and some that just weren't for me. If you're looking for book recommendations and reviews look no further. I got you covered!
-Sélah
A Week in Winter by Maeve BInchy 9/10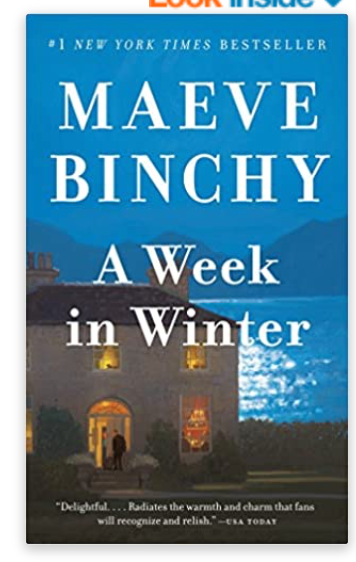 This book was absolutely amazing and it was actually this book that inspired my love for reading again after many years. My grandpa actually let me borrow this book and I had no idea what to expect but I'm so happy he did. He said he hoped it would inspire me to read and write again and it did just that. The book takes place in a small town off the west coast of Ireland. At a small bed and breakfast different people from different backgrounds come to find themselves here. As the book goes in depth of each characters life before ending up at the bed and breakfast you realize they all somehow connect to one another. It's a very well written book and you truly grow a bond with each characters story.
The Whisper Network by Chandler Baker 6/10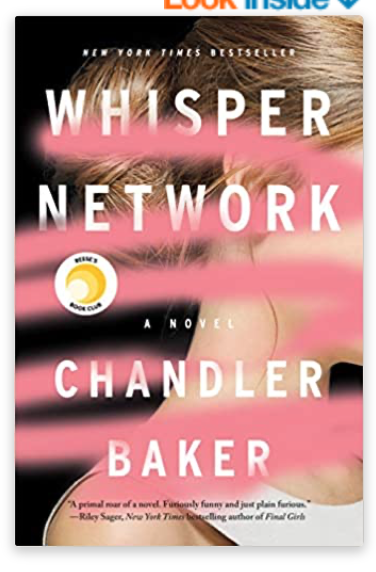 This book was an easy read but the underwhelming ending is what made me give it only a 6/10. Sloan, Ardie, Grace and Rosalita have worked at Truviv, a highly respected law firm for years. When the CEO of Truviv dies, Ames, their boss is expected to take over the position. All of the women have different opinions on Ames and how he treats women. The women have always kept their relationship and feelings toward Ames hush hush until he moves in on a new colleague. The women have finally had enough and decide it's time to put an end to this man once and for all. Lies and secrets are uncovered through out the pages and although I was unable to put it down because I wanted to know the outcome, the ending wasn't as good as I expected.
The Couple Next Door by Shari Lapena 7/10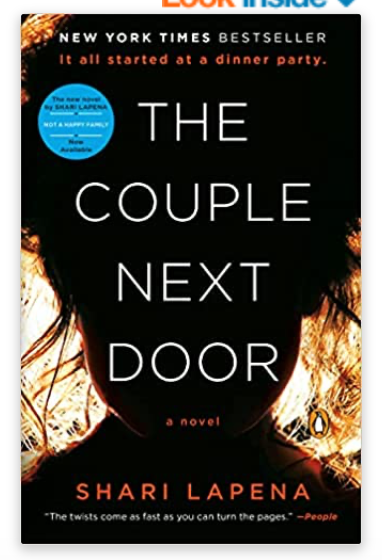 This book was definitely a page turner that you can't put down I would definitely recommend this book if you enjoy a good mystery. It was a little slow going, which is why it doesn't have a higher rating but it was an overall good book. In this book a young and in love couple with a beautiful new baby girl seem to have the perfect life, until one night at a dinner party at their next door neighbors their daughter turns up missing from her crib. The couple realizes through out the book they both aren't perfect and with their lies and secrets coming to the surface neither of them know their spouse as much as they had thought. Is their daughter still alive? Who took her from the crib out of their own home?
The Things We Cannot Say by Kelly Rimmer 10/10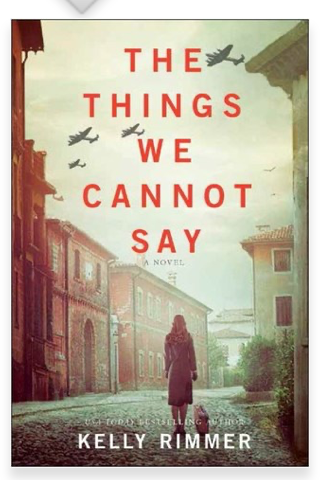 When I was searching for a new book to read one of the reviews for this one said "if you choose to only read one book this whole year let it be this one" and that is EXACTLY how I feel. I cannot recommend this one enough. This book takes place in 1942 when the Nazis took over Poland. Young Alina living in Poland is in love with her childhood sweetheart Tomasz. When their lives are uprooted by the Nazis they are separated but Tomasz promises he will always find his way back to her. The storyline flips between Alina and a girl named Alice. Throughout the book you realize how much the two have in common. This love story is beautiful and heartbreaking at the same time. It's a great insight on just how hard the lives of people were during this time of war. It's a book I couldn't put down and I loved every second of it. It's sooo well written.
The Eight Girl by Maxine Mei-Fung Chung 3/10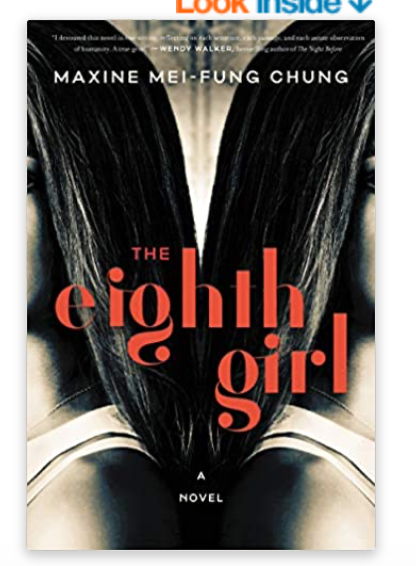 This was probably my least favorite read of the bunch. It was super slow going and not the easiest read. There is a good twist at the end but that's honestly about all that's good about it. In this book Alexa Wu who suffers from multiple personality disorder finds herself intertwined in a sex club in London. With a difficult past and suffering mental illness she tries to take down the clubs leader and uncover all his secrets.
Blackout by Candace Owens 10/10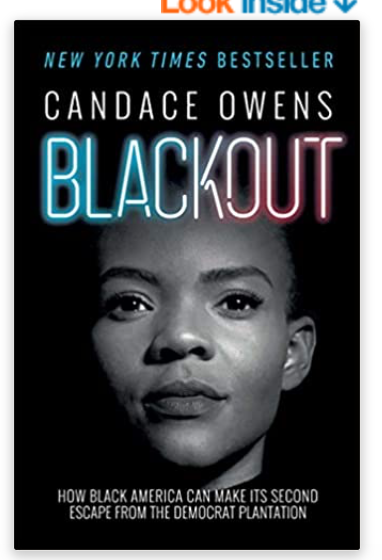 Whether you're a Democrat or Republican there's no denying how well written this book is. With plenty of information on U.S history this book is extremely educational and an easy read. Candace goes in depth on how she feels Democrat's are affecting black America in a negative way. Like I said, no matter what your political views are, this book is worth the read.