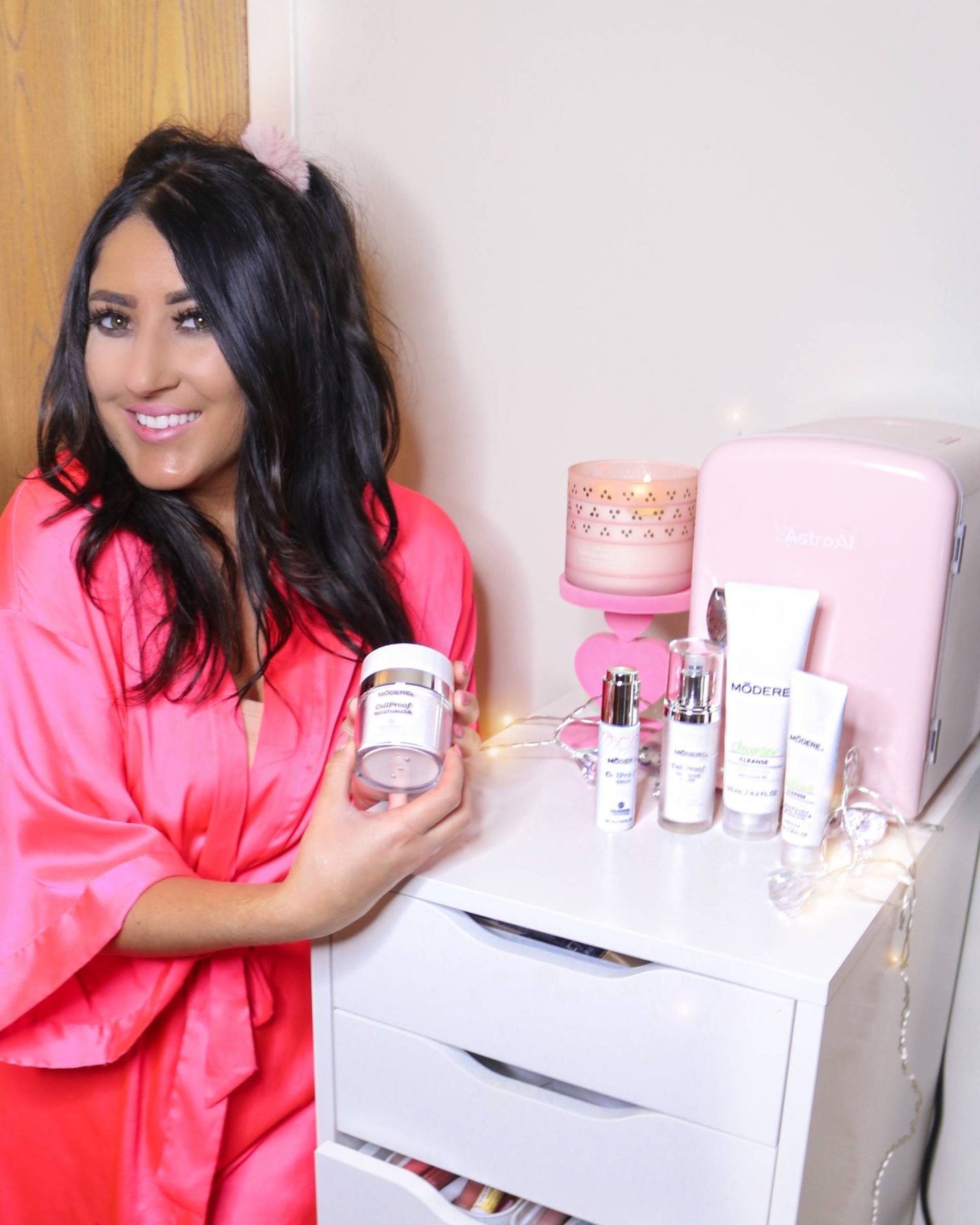 I often get asked how I keep my skin so radiant and free from acne. As for the acne part I was definitely blessed in that department and clear skin is hereditary. However, I always struggled with dull skin mixed with a little bit of redness and tried numerous products to benefit my skin and none of them seemed to do the job.
I'm going to be completely honest with you guys and say I am not the perfect advocate for the best skincare routine. I still sleep in my makeup a couple times a week, skip face masks here and there and use a ton of different products. However, if I've learned one thing from trying so many different skincare products it's that no matter what you need a few staple products that will transform your skin. Once you find your favorite products that work for you, you're gold. These 5 products listed below are my holy grail products that I use all of the time before any others. Sure, I still experiment with different face masks, eye creams or serums, but at the end of the day these are the products that keep my skin feeling its best.
Let's put it this way, if I were going to a wedding or doing a photoshoot or special event I would make sure these were the products I used the night before. My skin always feels so buttery and glowey after and my makeup literally just glides on. As always, I would never steer you guys in the wrong direction. If I didn't truly love these skin products I just simply wouldn't talk about them, and I definitely wouldn't dedicate a whole post to them, haha. Just want to share with all of you some amazing products that you will love I'm sure. Thank me later 🙂
xoxo,
-Sélah
All links are listed below. If you would like to purchase you can use my code "5047225" for $10 off of your first order.
Cleanser: Removes dirt and oil from the skin but does not reduce or take away the moisture in your skin. Love this stuff.
Exfoliant: This product gets rid of dead skin cells and is one of my fave exfoliators to date.
CellProof Infusion Mask: Reduces wrinkles and enhances the firmness of your skin.
CellProof Serum: This serum is beyond amazing and really gives your skin that radiant glow! It also helps get the look of an even skin tone, which I struggled with before.
CellProof Moisturizer: First of all, this stuff smells so good and my skin feels like a baby after using it.