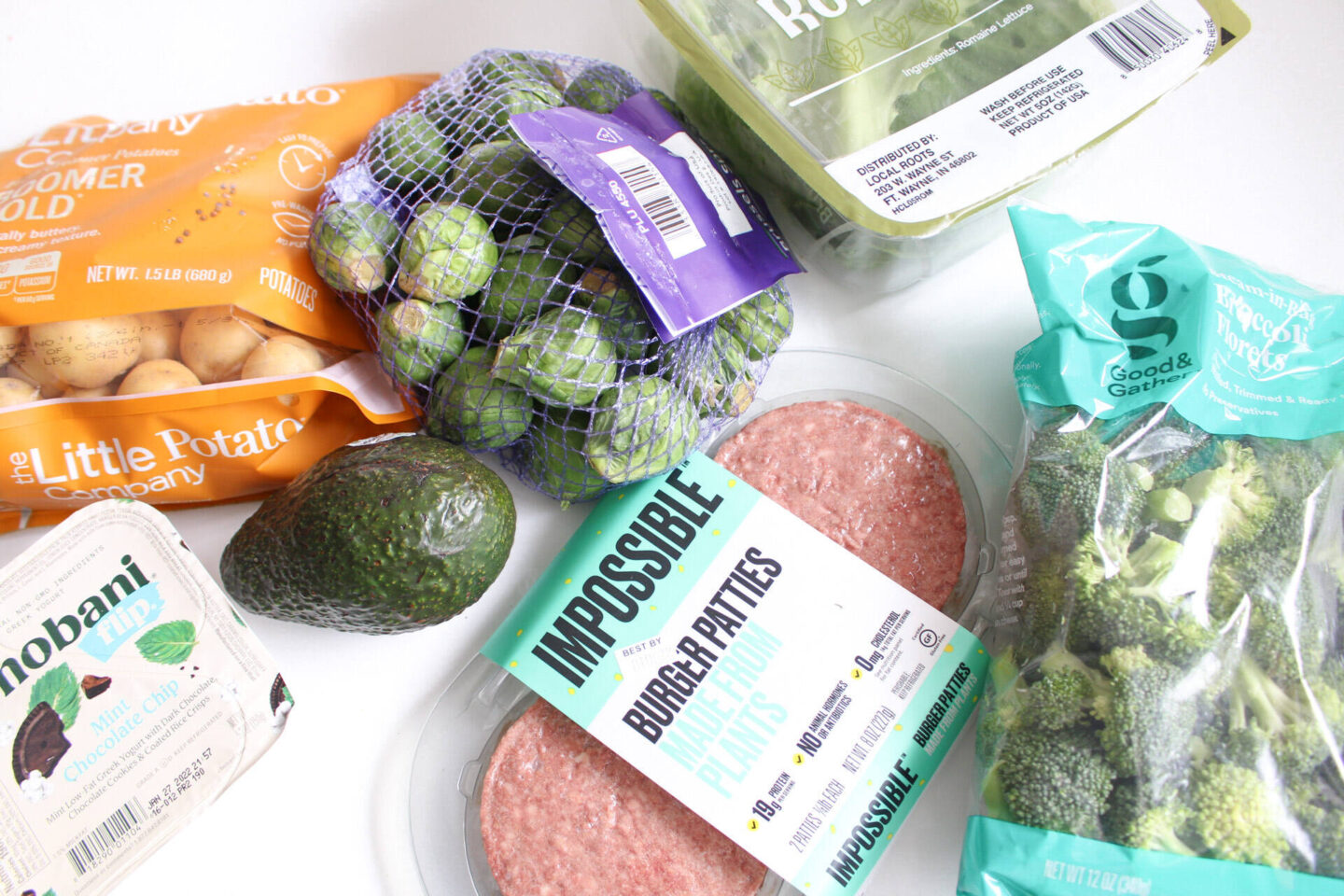 With every start of the new year comes new goals, new travels, new opportunities and of course new lifestyle changes. This year my boyfriend and I are challenging ourselves to try out a vegetarian diet. We are cutting out all fish and meat for at least 3 months and going to try and continue it longer if we like it. I have gone vegetarian before but have never stuck to it, he however, has not ever been vegetarian so I'm excited for us to hold each other accountable on this new journey. With any lifestyle change comes difficulty and therefore is in need of discipline. With that being said I'm excited to start this new lifestyle and challenge myself.
I've found many meatless products in the past that I adored, some I hated and some I am still willing to try. Here is a complete list of products I liked back when I was vegetarian a few years ago. Check it out here. Aside from that list, I found recently that one of my favorite brands for meatless products is impossible. It honestly tastes like real meat and is the perfect alternative.
Recipes and what I've been eating:
I've been really loving a good veggie burger with all of the fixings, hardy salads with homemade dressing and buffalo cauliflower. I find all of my recipes on Pinterest so follow me there if you want to check out some good recipes. I will also be posting some recipes on here as well as my Youtube channel.
As much as I love the beyond and impossible brands for vegan meat I don't want to eat too much of it because too much of anything isn't good. I want to try and incorporate as much fruit and veggies as I can.
Goals on this diet:
All around I want to feel better about myself and to have some self-discipline in my life and stick to this diet for a while. I also of course would like to lose more weight and feel less bloated. Over the holidays I ate like crap as I'm sure many of you can relate, so it's time to get my mind and body back on track for the new year.
If you guys have any suggestions or good recipe ideas for being vegetarian please let me know down below in the comment section. I would love to hear! Follow along for recipes and updates.
Cheers,
-Sélah