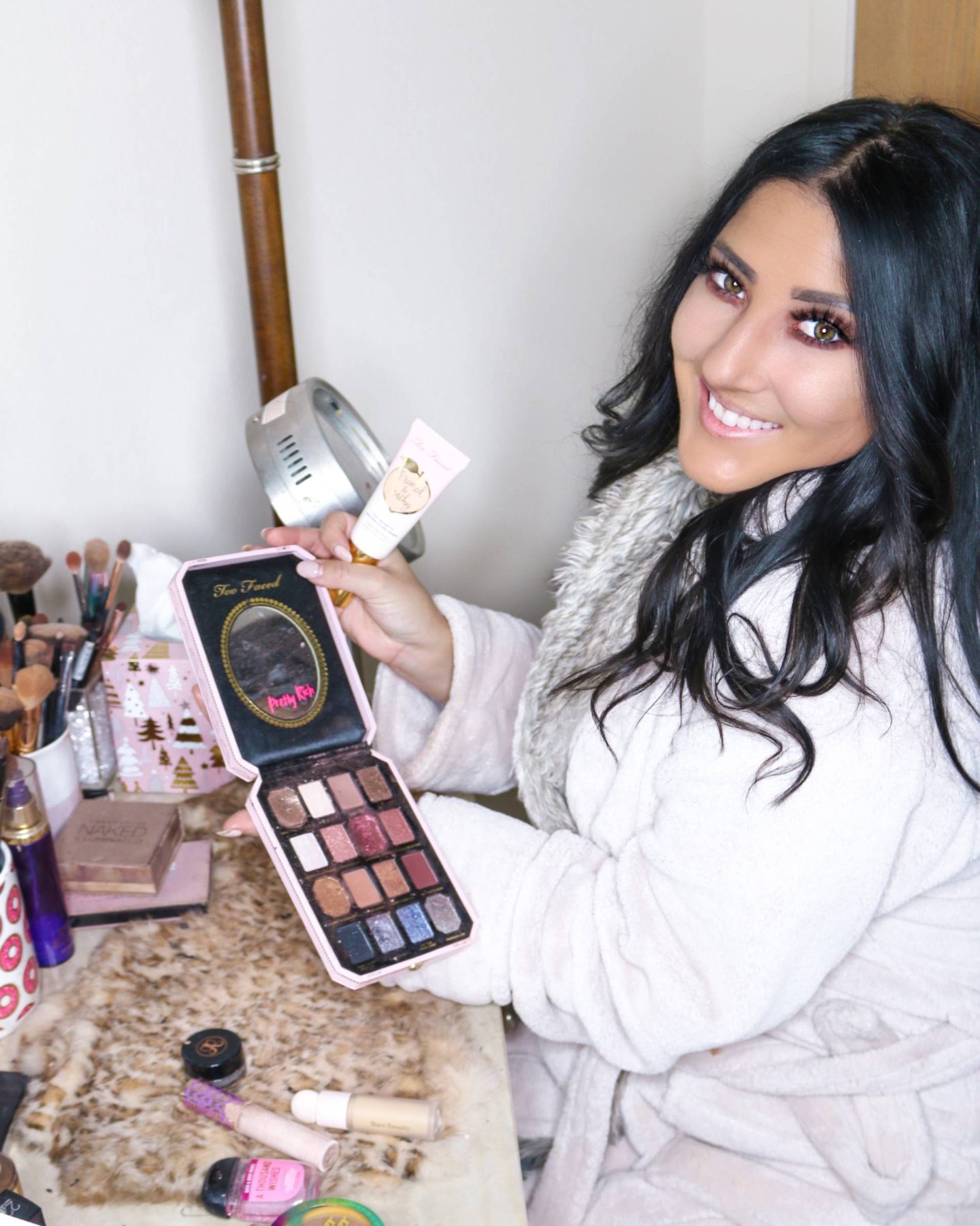 Hi Loves! So as I was scrolling my blog the other day I realized that I've never actually updated you all on my current favorite products and things I use literally EVERYDAY. This is my current everyday makeup routine and products that I totally think are worth purchasing for an everyday glam look.
xoxo,
-Sélah
Shop all my favorite products below:

Too Faced Primed & Peachy Primer: This not only smells amazing but it feels so good on the skin. It's one of my faves!
Maybelline Fit-me Foundation: I actually use the dewy version of this and if you have dry skin like me, it's BOMB! If you don't have dry skin you may want to try the matte finish. Theres a huge assortment of tones and for the price it's honestly such a good foundation. This has been my go-to for about a year now.
Rare beauty Concealer: Now this product is different for me. I have just recently started using this everyday and I'm still testing the waters. If you like a full coverage concealer like I usually do, then this is not the product for you. Shape tape will forever have the key to my heart but if I'm going for a more natural makeup look then I really do like this one so far. They also have a tone of different skin tone matches.
Kylie Soft Pink Setting Powder: Now before any of you say or think anything, I know I've said that this isn't the best because it does have backlash when taking photos- BUT if you aren't planning on taking photos that day the coverage and way it makes your skin look is worth wearing. I still use this product almost everyday and I just love how airbrushed and soft my skin looks. I wouldn't say it's the best setting powder out there, but I still do wear it almost everyday. Hence everyday makeup routine hehe.
Anastasia Dip Brow: An all-time fave that I'm sure most of you will agree on. It's just the best and the product itself lasts forever. Only flaw- it drys up but still works good.
Too Faced Pretty Rich Palette: This palette is SO good. The glitter shadows in it are some of the prettiest I've seen and I use the mattes every single day. I even came across this palette at Marshalls and Tj's- INSANE! It's so worth it.
Kiss Lashes in Style "Chiffon": I'm obsessed! These are my go-to lashes all the time. They're super comfy and can pull together an everyday makeup look or even a glam look. They're super inexpensive as well.
Physicians Formula Butter Bronzer: I recently started wearing this a few months back and it's become a favorite of mine.
Bobbi Brown Blush: I used to never even touch blush at all but this one is the perfect color and not super rosey. It just gives you a certain glow that I'm obsessed with.
Becca"Champagne Pop" Highlighter: Ahhh an oldie but goodie. Still love this fricken highlighter so much. It's been on my vanity everyday for months now.
Kylie Lipstick in Shade "Créme: Literally the perfect nude! I wear it everyday and it seriously pulls together any makeup look. It's super creamy and I love the formula.