I've been long over due for some new makeup brushes. I recently have been trying out Miss Swiss brushes and I adore them! This 12 piece brush set comes with every type of brush you will need for makeup at home or on the go. They're made with synthetic hair that's extremely soft on the face and are cruelty-free and vegan.
What I love about this set, aside from how aesthetically pleasing it is, is that it's perfect for a full-glam look or a basic everyday look. It's especially good for beginners considering it comes with all the brushes you need to start off. In this twelve piece set you will receive an angled eyeshadow brush, blush brush, brow brush, eyeliner brush, eyeshadow brush, fan brush, powder brush, precision concealer brush, stippling brush, tapered blending brush, tapered foundation brush and a flat eyeshadow brush. The set retails for only $40, which is absolutely insane being that it includes all of these pieces!! Each piece feels high quality and luxury just like any big name brand at Sephora or Ulta but for a fraction of the price.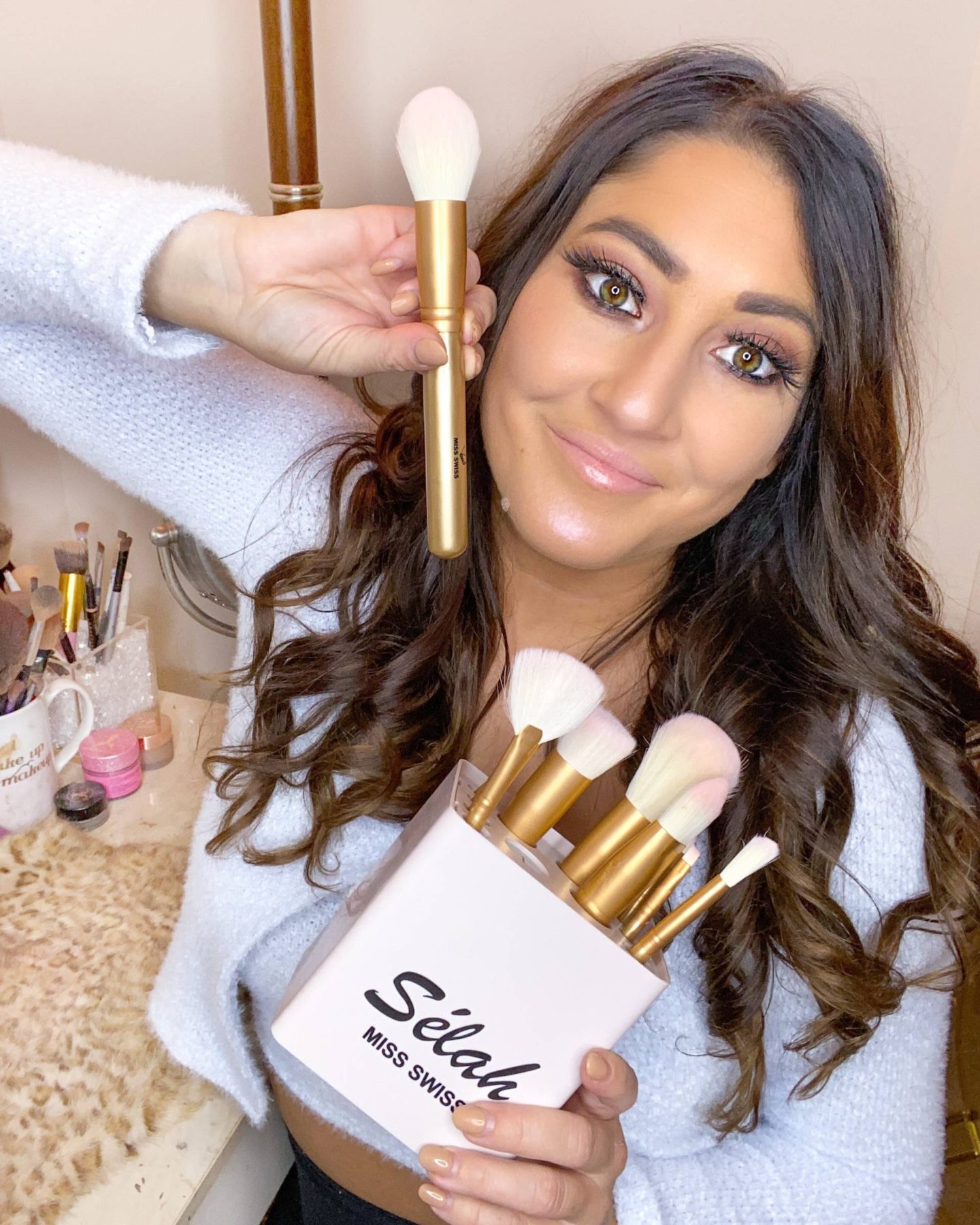 Aside from the brushes I also received the brush holder. It's the cutest soft pastel color and even has my name on it! I'm obsessed. My brush set holder shown in this post is in the color "sand dune," but it also comes in mermaid tail blue, which is equally as beautiful.This holder is designed to prevent dust and is also water resistant. It's perfect for traveling and holds all your brushes snug inside so that they stay perfect for every future look you create.
Overall I think Miss Swiss brushes are extremely good quality at a great price. They're stunning and super soft. They also offer a wide variety of beauty products such as lip glosses, liners, lipsticks and more!
You guys can use my code SELAH10 for 10% off any full priced products 🙂 Happy shopping!
xoxo,
-Sélah