Since I can remember my grandma always made this chili, cheese and cream cheese dip on the holidays, especially New Years day. Everyone in my family loved it and ever since she passed we have continued to make it for special occasions or parties. It's the easiest recipe ever with only three ingredients and it's sure to be a fan favorite. This time, however, since I am currently vegetarian I decided to put my own spin on it using vegetarian ingredients and you cannot even tell the difference. It's still SO good.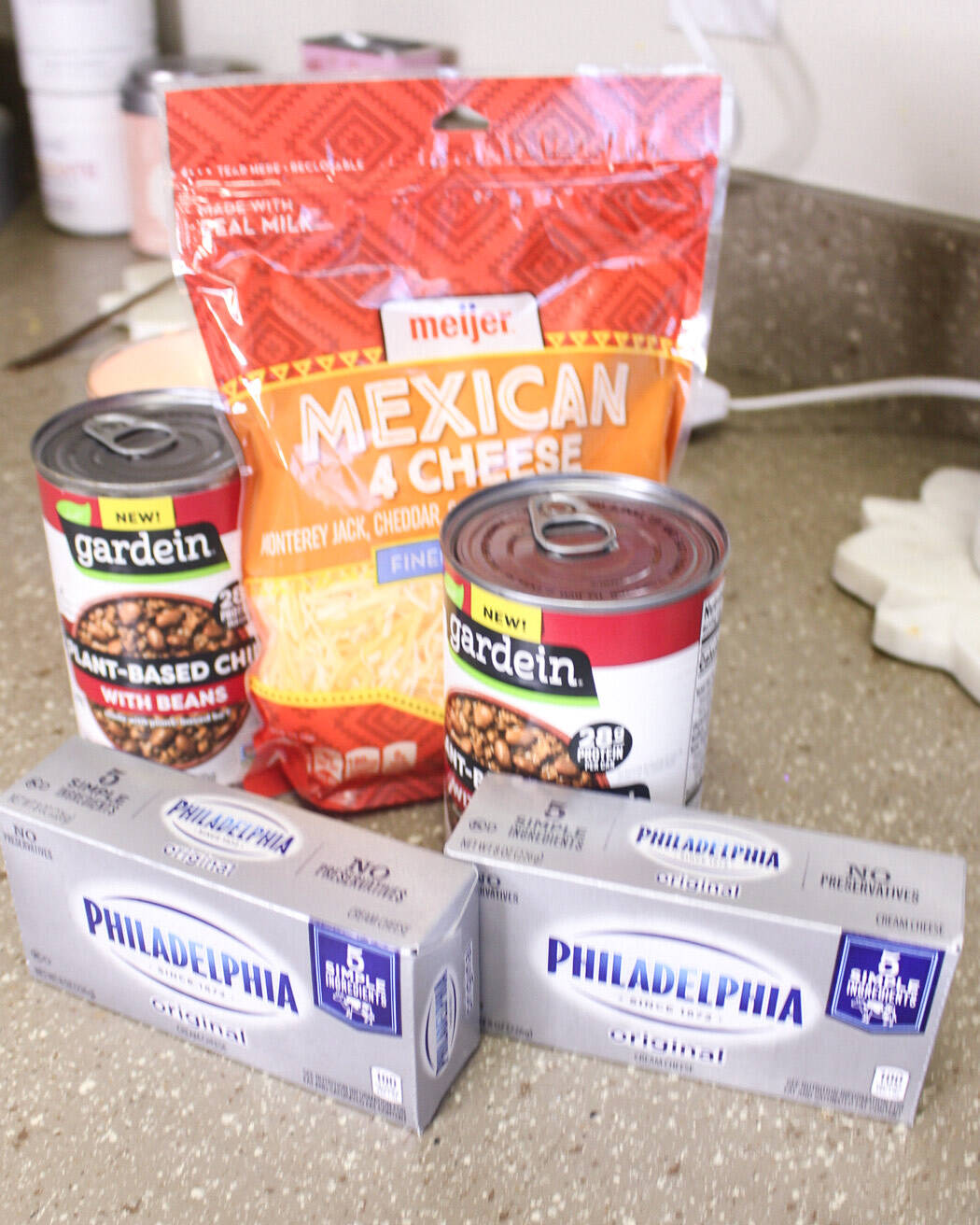 Step 1: Spread the two packs of cream cheese evenly to the bottom of a casserole dish with the back of a spoon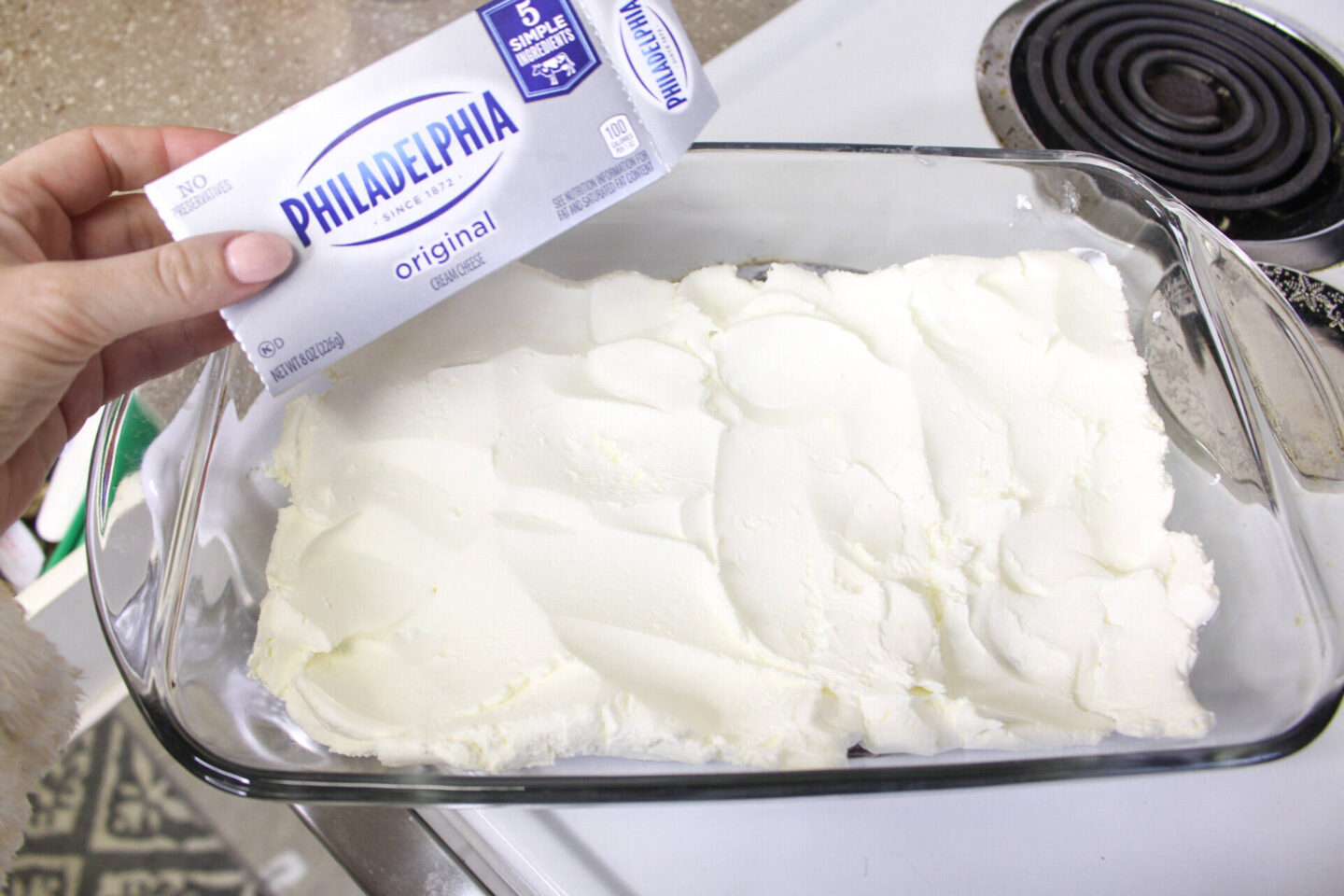 Step 2: Spread the cans of chili evenly. I used Gardein plant-based chili to make this dip vegetarian but you can of course use regular chili. Before I was vegetarian the main one we used is Turkey chili with no beans. Of course, you can use whatever chili you would like.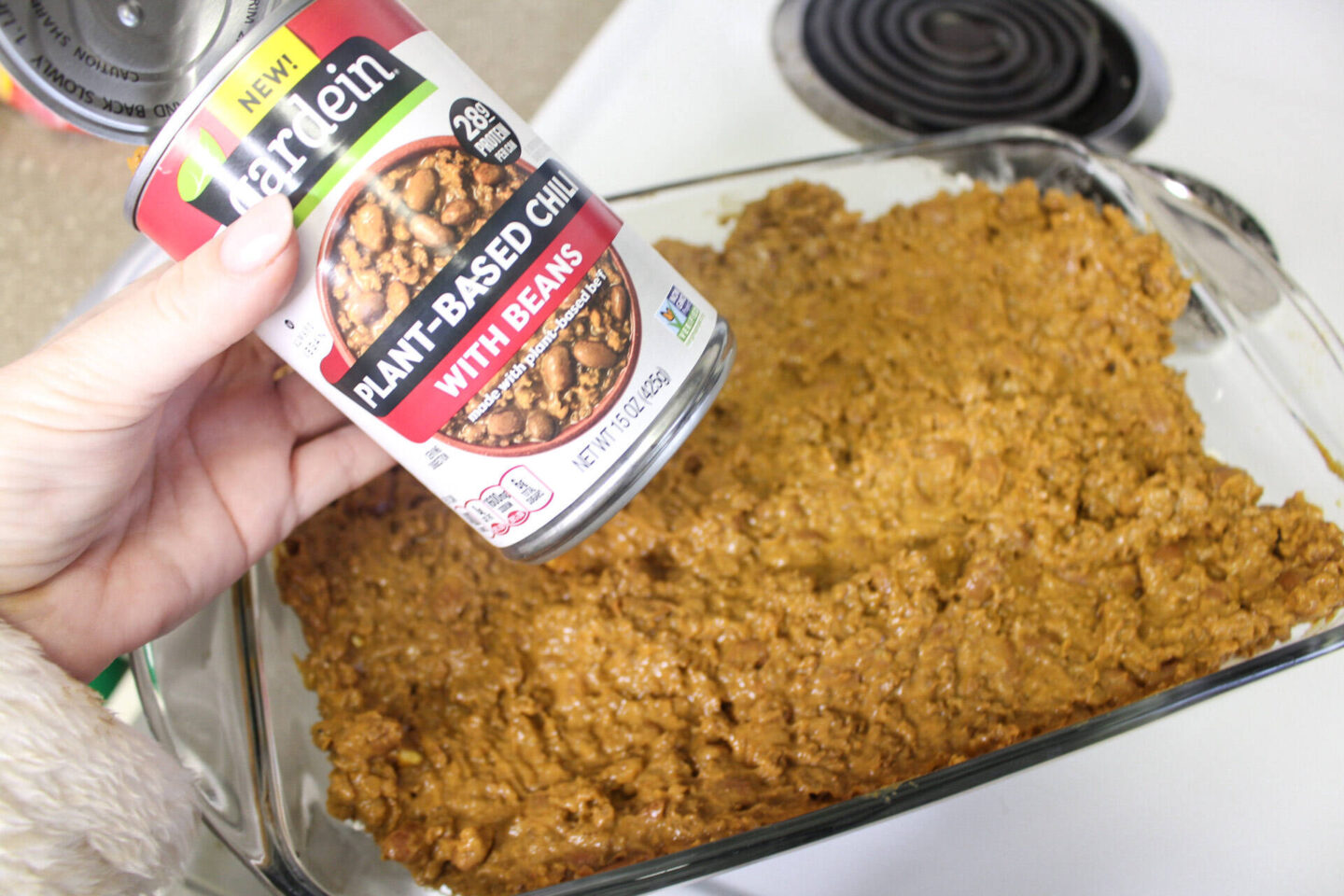 Step 3: Add the shredded cheese on top (as much as you would like) and bake in the oven at 350 degrees for about 30 minutes. Enjoy!