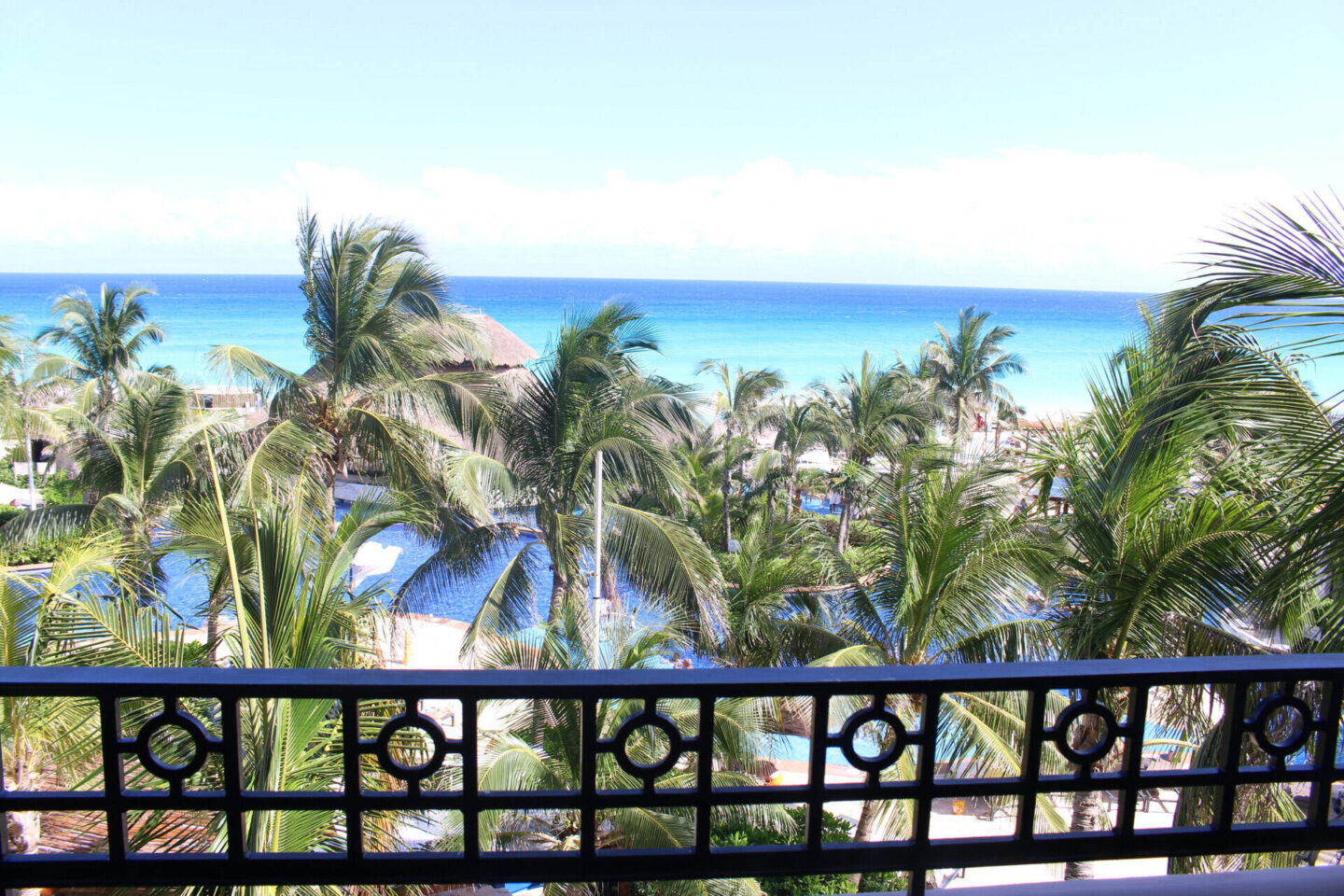 Fiesta Americana Condesa Cancun is a gorgeous resort and the perfect destination to enjoy your stay in Mexico.
We just got back from Cancun and stayed at the newly renovated Fiesta Americana Condesa Cancun All Inclusive resort. FAC is a beachfront resort located right in Cancun's hotel zone. This was not my first time in Cancun, however, it was my first time staying at this resort and I cannot say enough good things about it. You can book your stay here on the official website, or use Trip advisor, which is actually cheaper and they way myself and the staff recommend.
Fiesta Americana is a gorgeous resort with great amenities, a beautiful beach, great dining options and perfect hardworking staff that make your stay absolutely incredible.
Our check-in was a super easy process and from then on our entire stay was incredible and relaxing. The staff makes things simple and easy featuring on-site Covid testing for your convenience. We had absolutely no problems and got to enjoy our stay with everything we could have ever asked for and more.
Room:
There are tons of room options to choose from at FAC, 507 to be exact, and honestly none of them are in a bad spot and all have beautiful views. You really cannot go wrong. Even the garden view rooms are nice IMO. We had an ocean view and pool view room with two queen beds and we loved it! The rooms were kept very clean with a stocked mini bar that's refilled daily and 24 hour room service.
We actually had our room upgraded to the ocean view at the last minute and it did not disappoint! The views were stunning and the balcony was spacious with a sitting area. There is also a coffee maker in the room, decent closet space and a large shower.Another plus is that the Wifi works great on property and inside the rooms and the air conditioning kept our rooms nice and cool without any problems.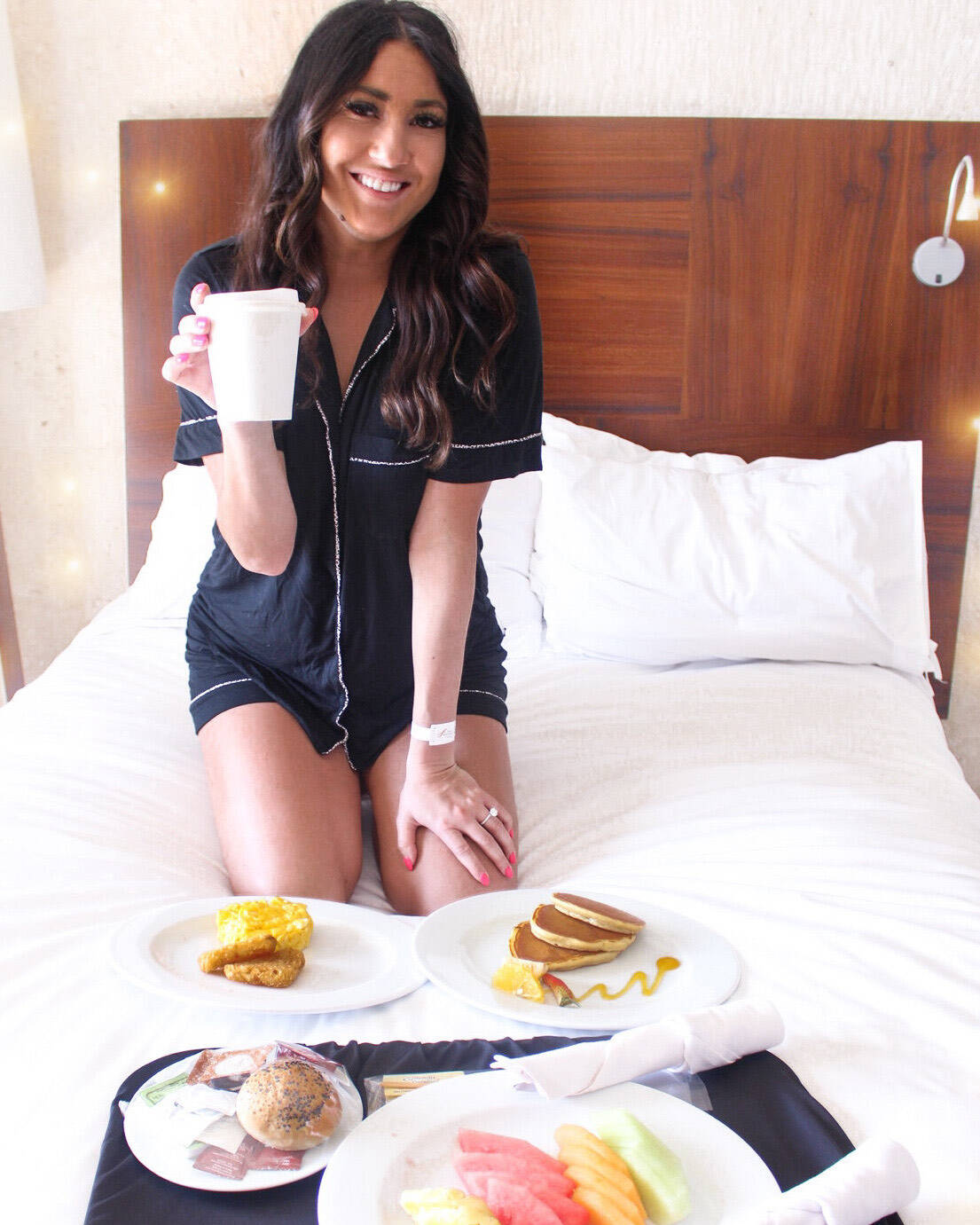 Grounds:
From the moment you pull up to the resort and see the huge palapa you will notice the resort is stunning and in a prime location. The grounds of this property are gorgeous and the beach is super clean with white sand and crystal blue waters. I have heard that there is seaweed on the beach at times, but we had no problems with this as I think it depends on the time of year. We travelled in February and again had no issue. There are multiple pools including a bi-level pool, hot tub, and swim-up bar. Just like the rooms, the property is kept very clean and they cover all Covid-19 safety measures. The only downside to the hotel is that although there are many pool chairs, it is hard to find one unless you wake up super early to snag one. However, to us it was no big deal as we just went down to the ocean or laid a towel by the pool.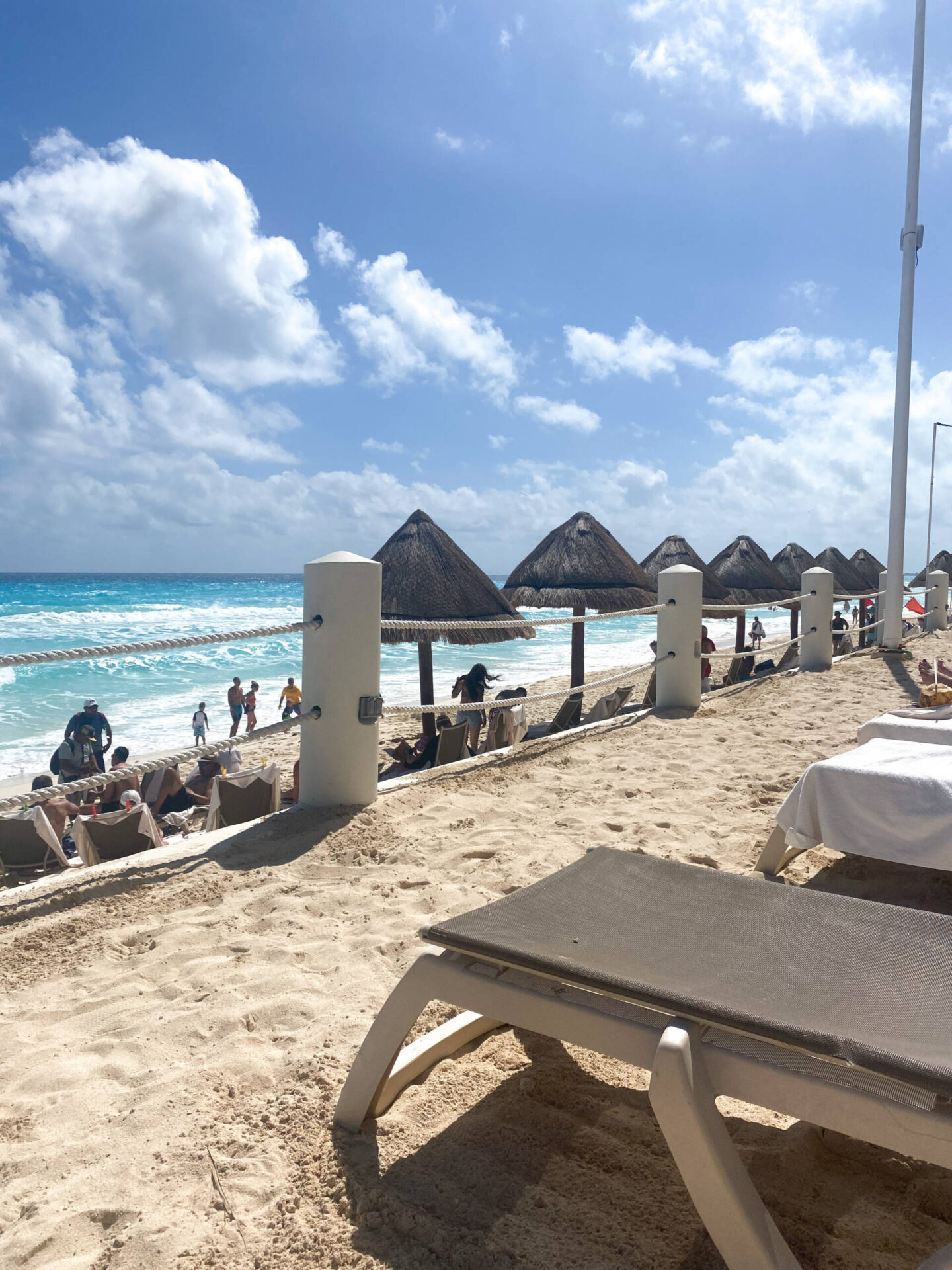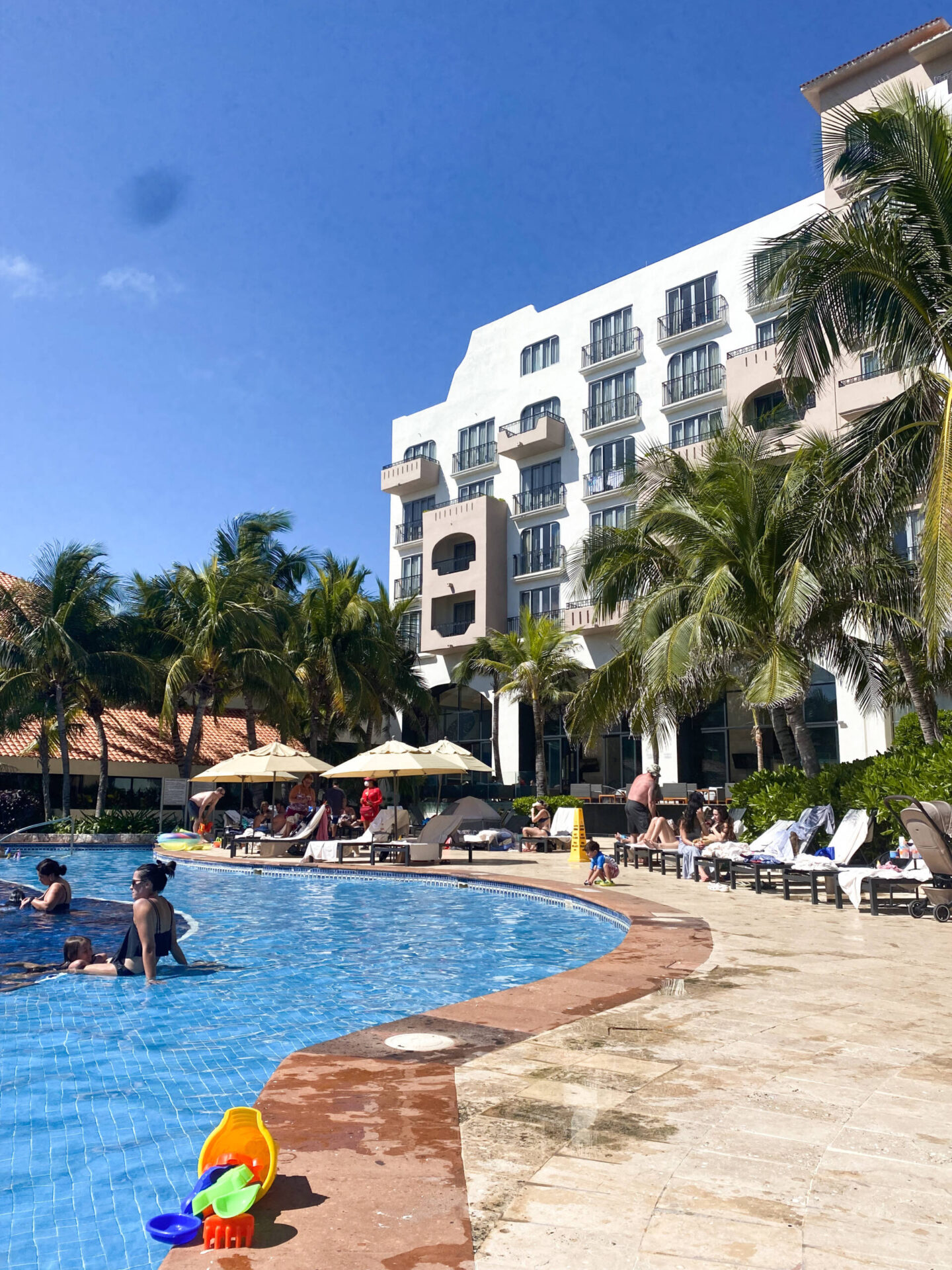 Amenities and Dining Options:
FAC features 9 restaurants with options such as Thai, Mexican, Ceviche and seafood, a steakhouse, buffet and more ! We adored each restaurant we had the pleasure to dine at and thought the service was fantastic.
The ambience of the restaurants are gorgeous and the best part is that no reservations are required, except for the steakhouse which is at extra cost. Aside from restaurants, there is also an ice cream shop, coffee available in the lobby (iced and hot,) and daily bbq by the pool amongst other treats.
As for amenities there is a kids club, gym, spa with salon and sauna, business center and theatre. There is tons to do and if you're planning on staying on the resort then trust me, you will never be bored! Theres even two gift shops filled with everything you need or forgot…. or anything you don't need but just want to purchase and bring back as a cute souvenir.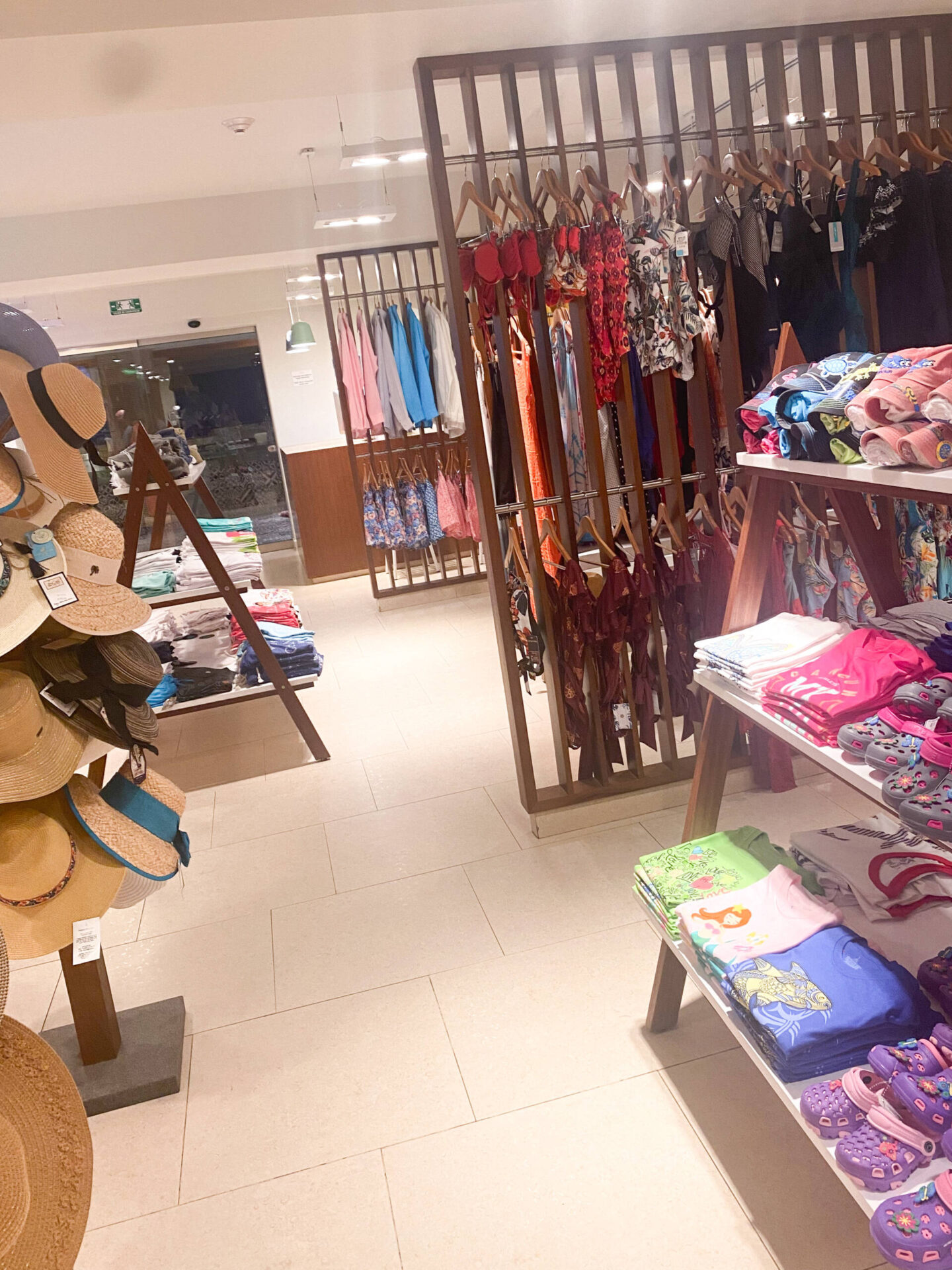 Entertainment:
There is daily entertain through out each and every day of your stay. Whether it be jamming out in the lobby bar with the band or DJ, or dancing by the pool with the staff, it's a great time at FAC! They offer beach campfires, shows, beach yoga, cocktail mixing classes and more! Some of these are at extra cost, but there are tons of free activities and entertainment as well. The staff of this hotel really gives it their all to make you enjoy your stay to the fullest with absolutely no worries.
I have seen some negative reviews and I can't help but think to myself.. HOW?! I have no complaints whatsoever and I would definitely stay here again when back in Cancun. It's not only a beautiful resort with a convenient location to downtown and the entertainment district, but it's also a family friendly and fun atmosphere that makes for the perfect vacation destination!
If you have any questions at all feel free to leave a comment below and I'll get back to them all!
xoxo,
-Sélah