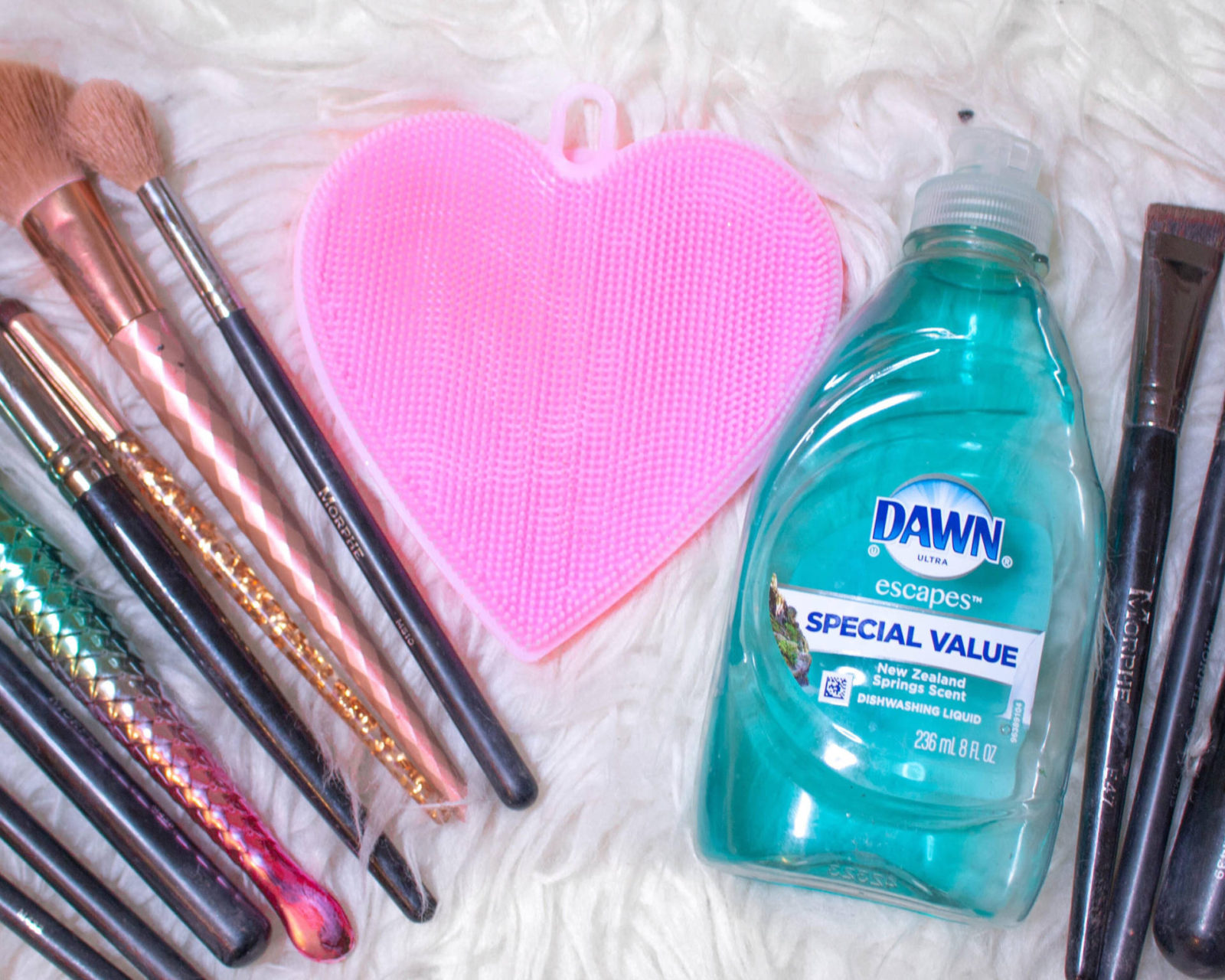 Everyone has their own method on how they wash their makeup brushes, but I wanted to share with you guys one of the easiest and quickest ways I find to do it without spending barley any money at all. I have also linked some of my all time favorite face and eye brushes for you guys!
xoxo,
-Sélah
What you need:
All you need is some dish soap and a brush cleaning pad. I use the sigma one which is super affordable and has different size ridges to deep clean the brushes!
I've listed some more brush cleaners here below at different price points!

Tips:
1.Make sure you use COLD water when cleaning your brushes otherwise the warm water will loosen the bristles.
2. Make sure you rinse out the water after washing so they can dry faster.
3. put the dish soap directly on the mat, not on the brush.
Compact face brush: (Similar pack) I use just a cheap one from forever 21 but I love it and it's mermaid inspired! LOVE! This brush picks up a good amount of product and packs it on, making it perfect for setting your concealer with powder.
Morphe r2: I love this brush and use it strictly for bronzer!
Morphe m439: the most perfect foundation brush! There's no turning back once you use this amazing brush. I used to love flat foundation brushes, but after using a round one it just distributes the product sooo much better.
Morphe m438: Another great brush for setting my under eye concealer!
Cala angled kabuki brush: I love this for strobing my cheeks.
Morphe e47: Perfect for contouring the nose and getting the perfect line.
Morphe e8: I use this brush to blend out any harsh lines wen contouring my nose. This and the e47 are the perfect duo.
Morphe m510: Almost everyone in the beauty industry has something positive to say about this amazing highlighter brush.
Morphe m504: The perfect blending brush. It's huge and super fluffy, making it perfect to blend everything out.
Morphe m441: One of my other favorite blending brushes.
Morphe m513: I love using this more narrow blending brush to get into the crease and really blend it out.
Compact finger brush: I'm not sure if this is exactly what you call the type that I have, since mine is a bit different than the one linked, but I love this to smudge out the shadow under my water line.
Morphe m432: I love this brush as well for my under eye because it really packs on the shadow as close to the water line as possible.