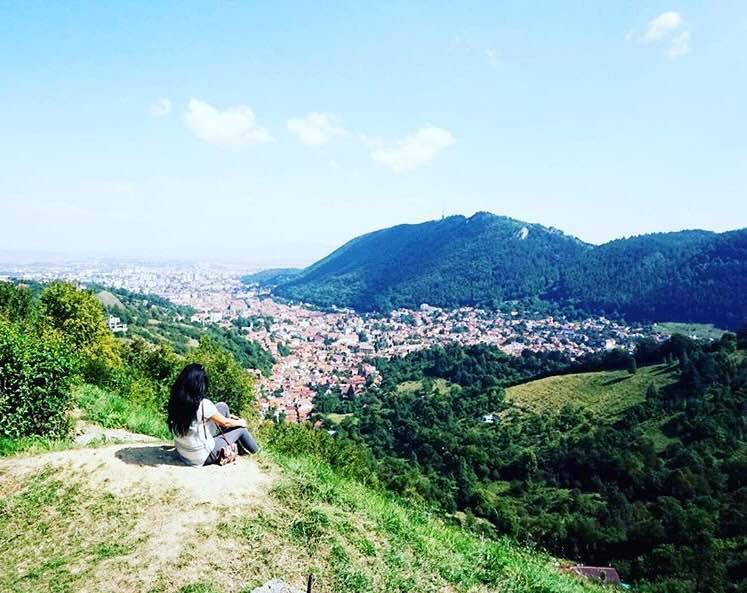 Traveling to Europe was an experience of a lifetime to say the least. Not many people can honestly say they spent the last five weeks over seas just for the hell of it. This is not me bragging either, it's being truly grateful. For the majority of the time spent, we stayed in my boyfriends apartment in Romania. That's where him and his family are from, so that's the main reason we went to Europe. It was extremely convenient that they happened to have an apartment there, because it worked well as a nice little hub to fly back to between traveling to different countries in Europe. The apartment is located right in downtown Bucharest, which was cool because there were tons of bars, shops and restaurants, just like any major city.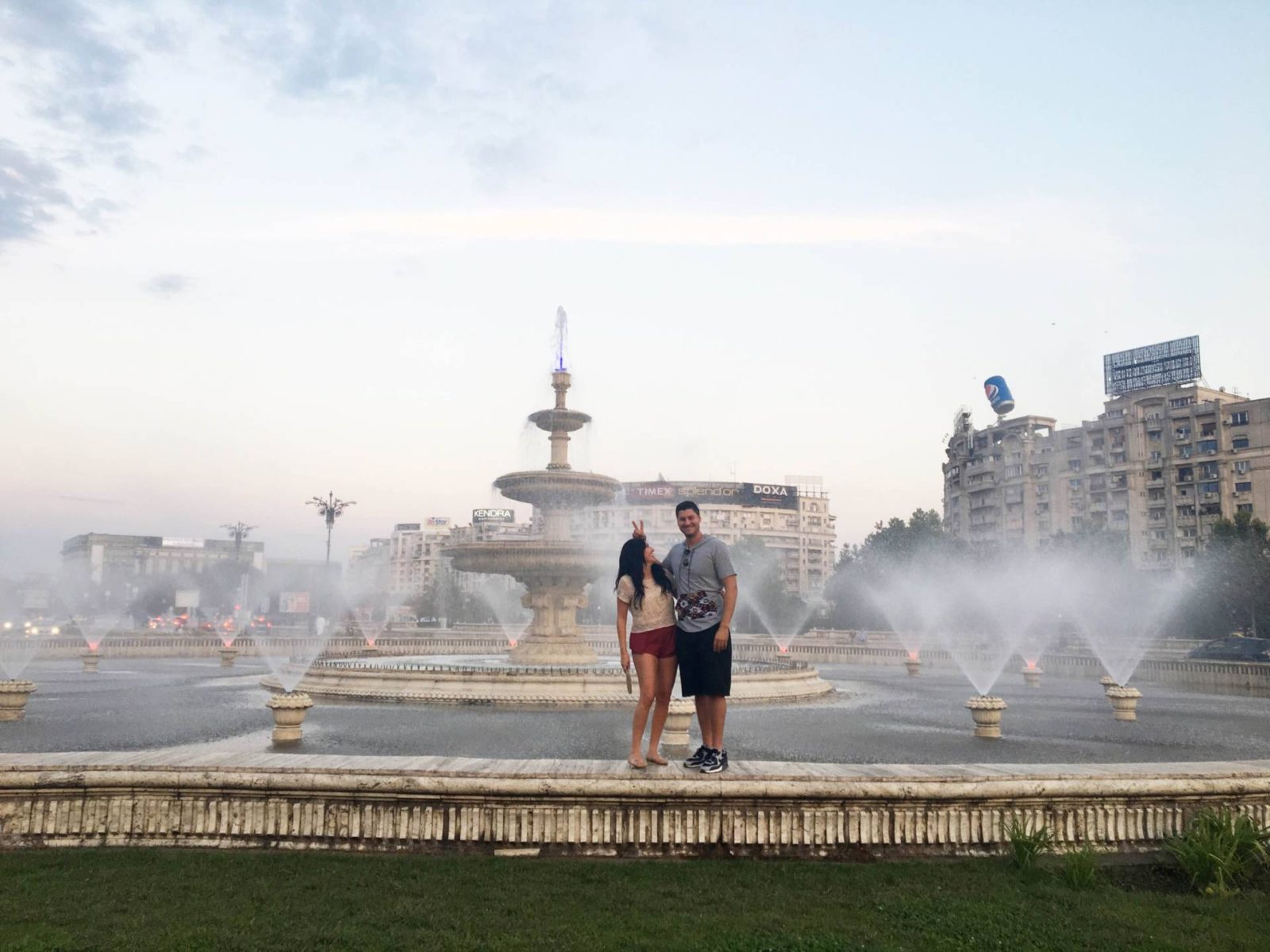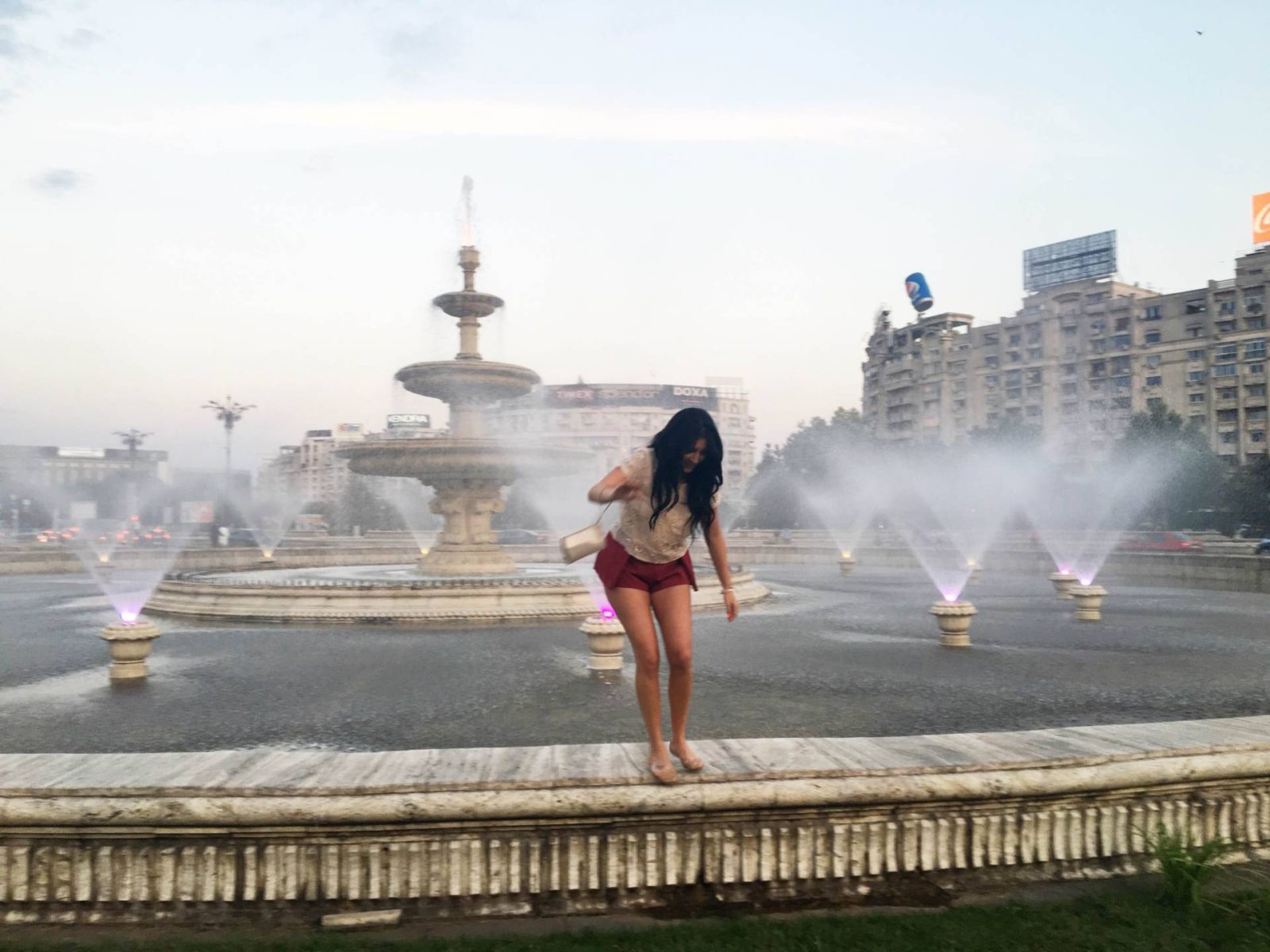 Bucharest:
Like I've mentioned, there are a ton of things to do in the capital. All the bars are open super late, which I love. I hate having a time limit or feeling rushed when I'm not ready to head home yet. In the city all of the bars and restaurants are located in "old town," which we visited frequently. It's funny because all of the bars are modern, but they are located upon old buildings and stone streets. This made the atmosphere really cool. Old town was one of the first places we went after getting off of our 14 hour plane ride into Europe, and it was a blast. Not to mention the yummy pear cider beers the places offered helped us forget how jet lagged we were.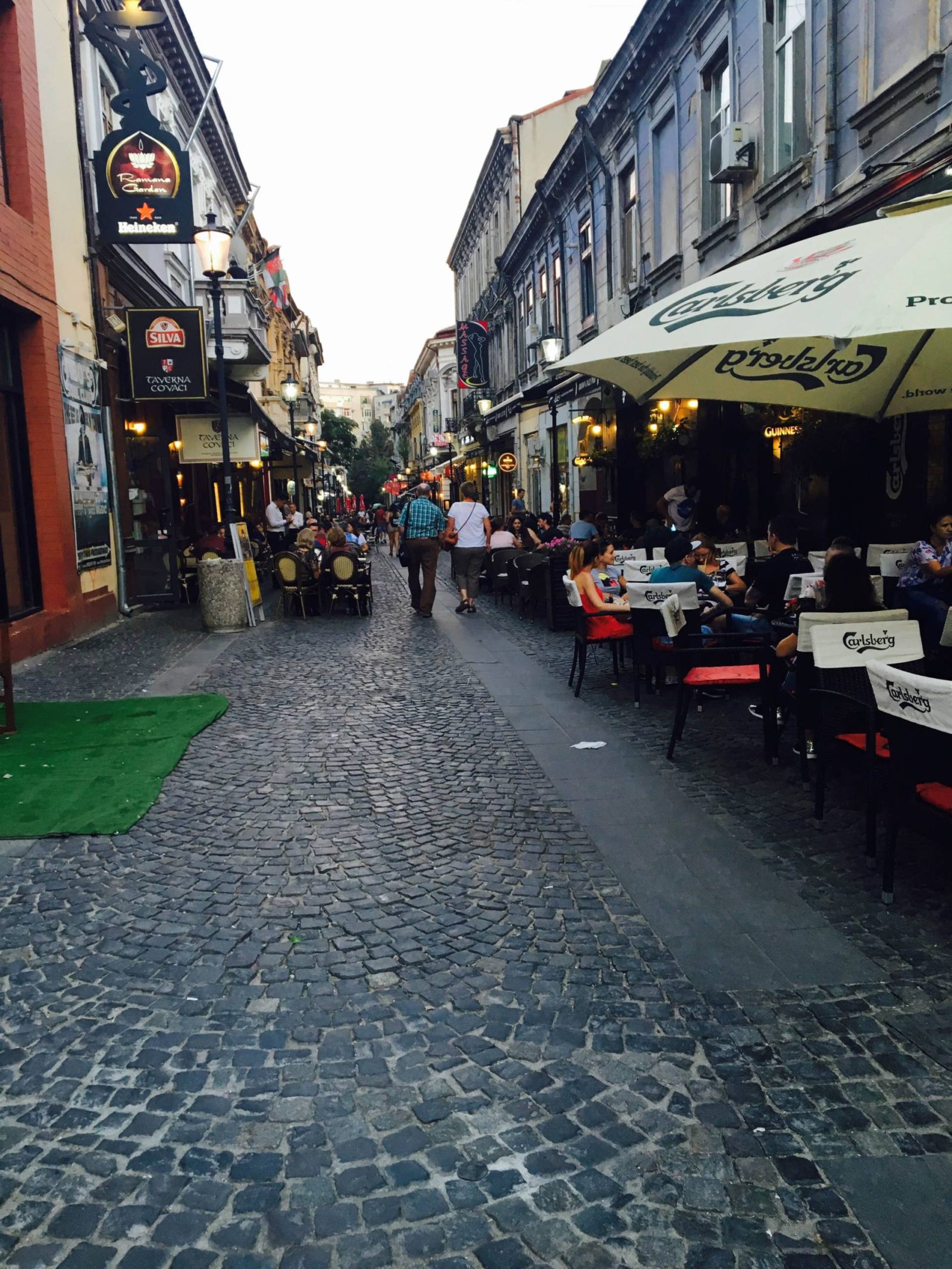 In the Capital, however, there are not just places to party but also amazing shawarma shops on every corner. I wish we had these back at home on the end of every street. Then again I would probably be 600 lbs. if that were the case. We also went to a hidden adventure park in the middle of the forest. We went zip lining and chose the most challenging course. It was so much fun and I'm proud I made it as far as I did being the only girl out of the group who did it. I've always wanted to try an adventure park, so it was cool getting to do it in such a huge forest in Romania. If you ever visit, here are some good places to try. One of the coolest places we visited in Bucharest was Therme. I've never been anywhere like this and it's hard to even explain what it's all about. The pictures below don't do it justice either. It is an indoor/ outdoor spa and water park. When I think of waterparks though, I think of a million kids running around, and when I think of spas I think of pure relaxation. Well, this place is the perfect balance of both. It is pretty much ALL adults and the ambience of the place is amazing. It's completely glass (walls, ceilings, everything,) which makes it super cool at night especially. At night everything is lit up with glistening colored lights and everyone hits the swim up bar to relax and unwind after a long day. The place has hot tubs, tons of chairs to lay out, drinks, buffets, a spa, waterslides and more, but the reason it stands out the most is because of the beautiful scenery inside and outside. Filled with palm trees,  being very clean and located right on a small marina I would recommend everyone visiting. When you first arrive you will receive a wristband for your locker and other expenses. You can either choose to pay by the hour or one price for the full day. I recommend paying for the whole day, it's worth it. During your time there, whatever food you eat or drinks you buy, etc. will be scanned onto your wristband and you then pay at the end. I thought this was a pretty cool and easy concept.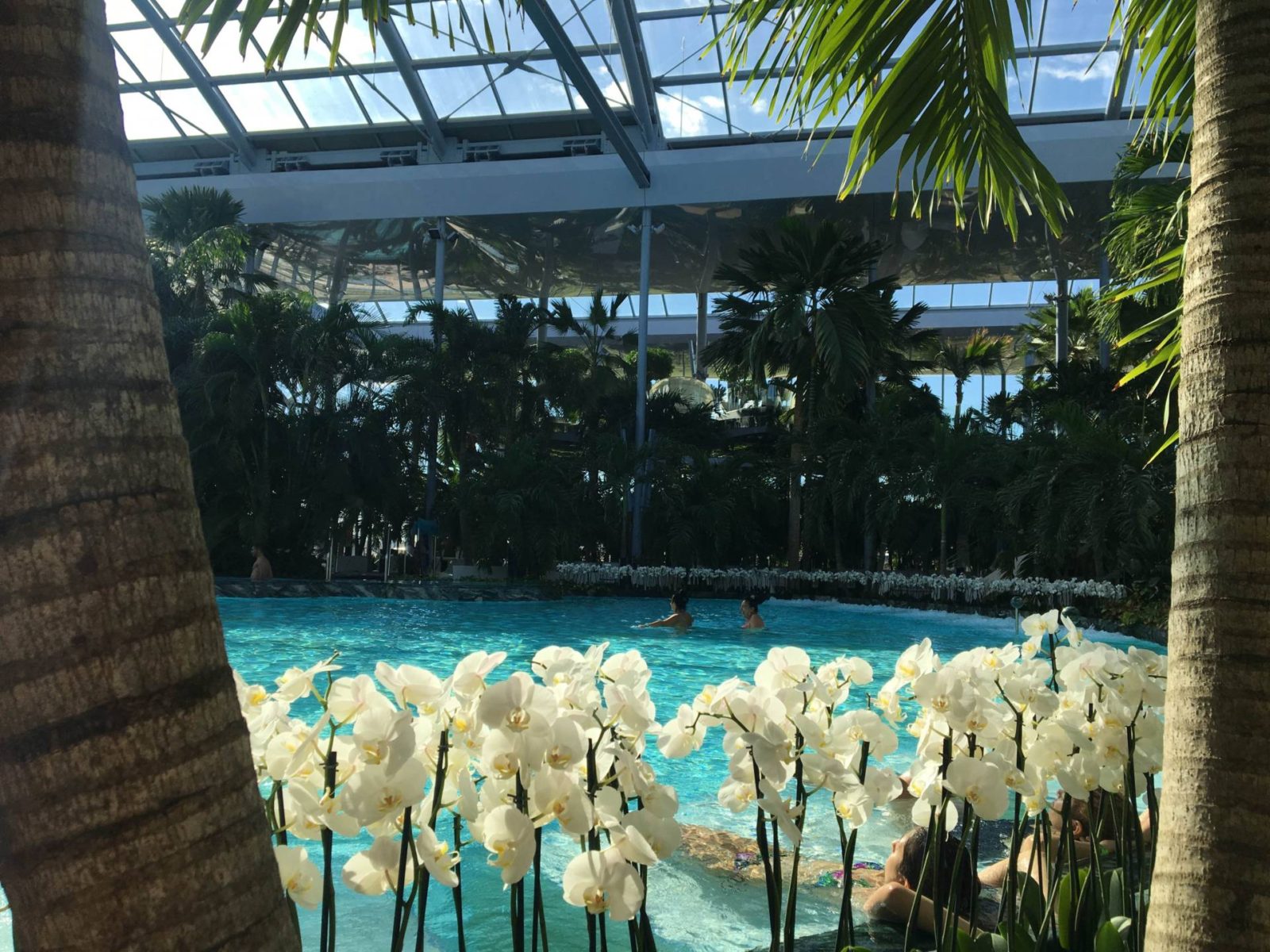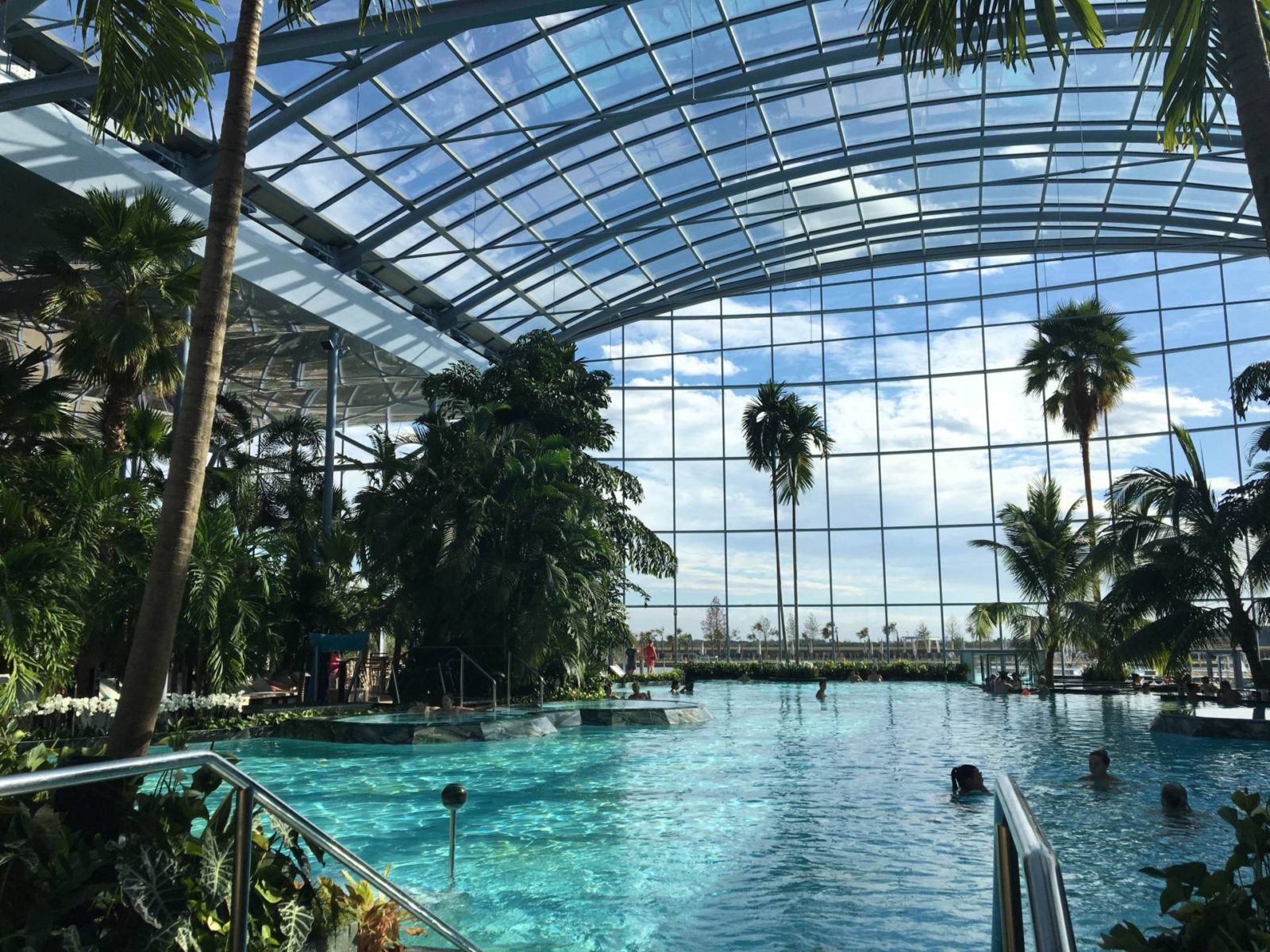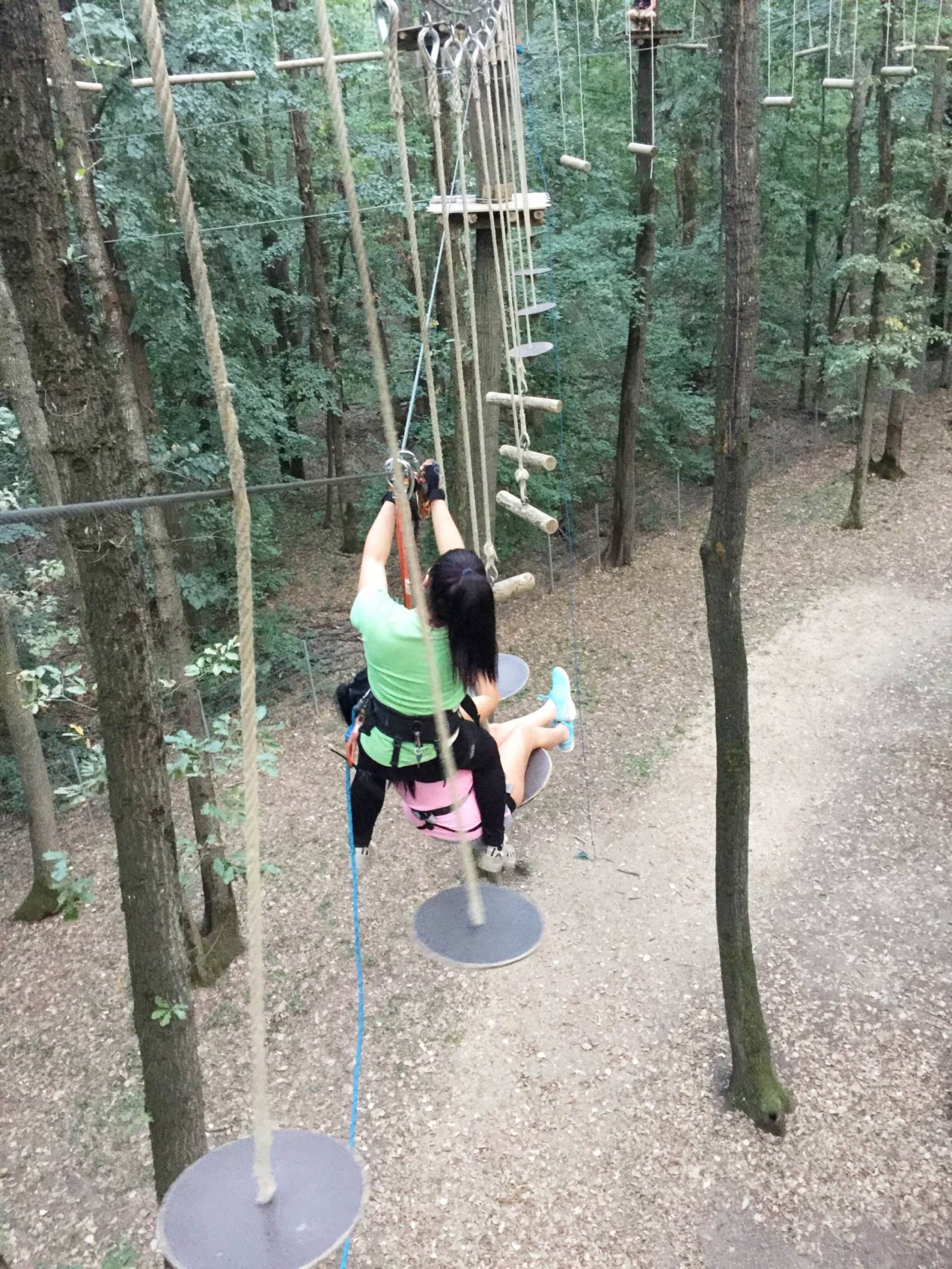 Transylvania: 
Now, this is where we get to the good part. I'm currently laughing at myself as I write this because I'm thinking of how scared I was to leave the capital and go to my boyfriends aunt and uncles house. The reason I was so scared was because all my boyfriend and his brother talked about was how the village house is in the middle of NOWHERE and it's like traveling back in time. However, I should have known how much they both exaggerate because it was not that bad. I mean, it definitely was in the middle of nowhere and was quit old fashioned, but it was nice. It was an experience I don't regret. Located in Fagaras in between the mountains, it was beautiful. After spending six days or so in the capital we left on a road trip to the countryside.  Traveling six hours through the mountains on winding roads throughout the night we finally made it. Down a long dirt road we pulled up to the cutest little yellow house with a red roof surrounded in wild flowers.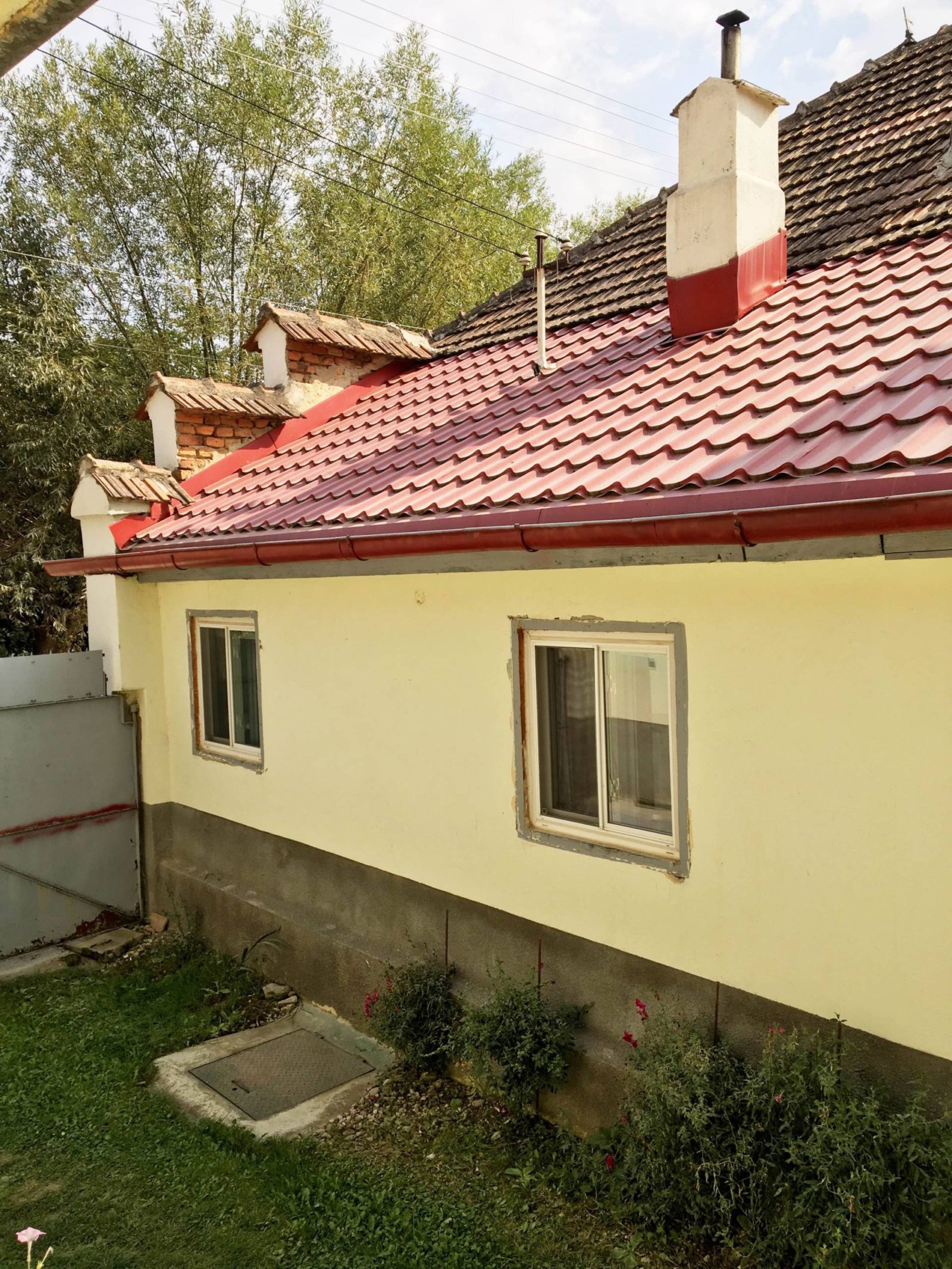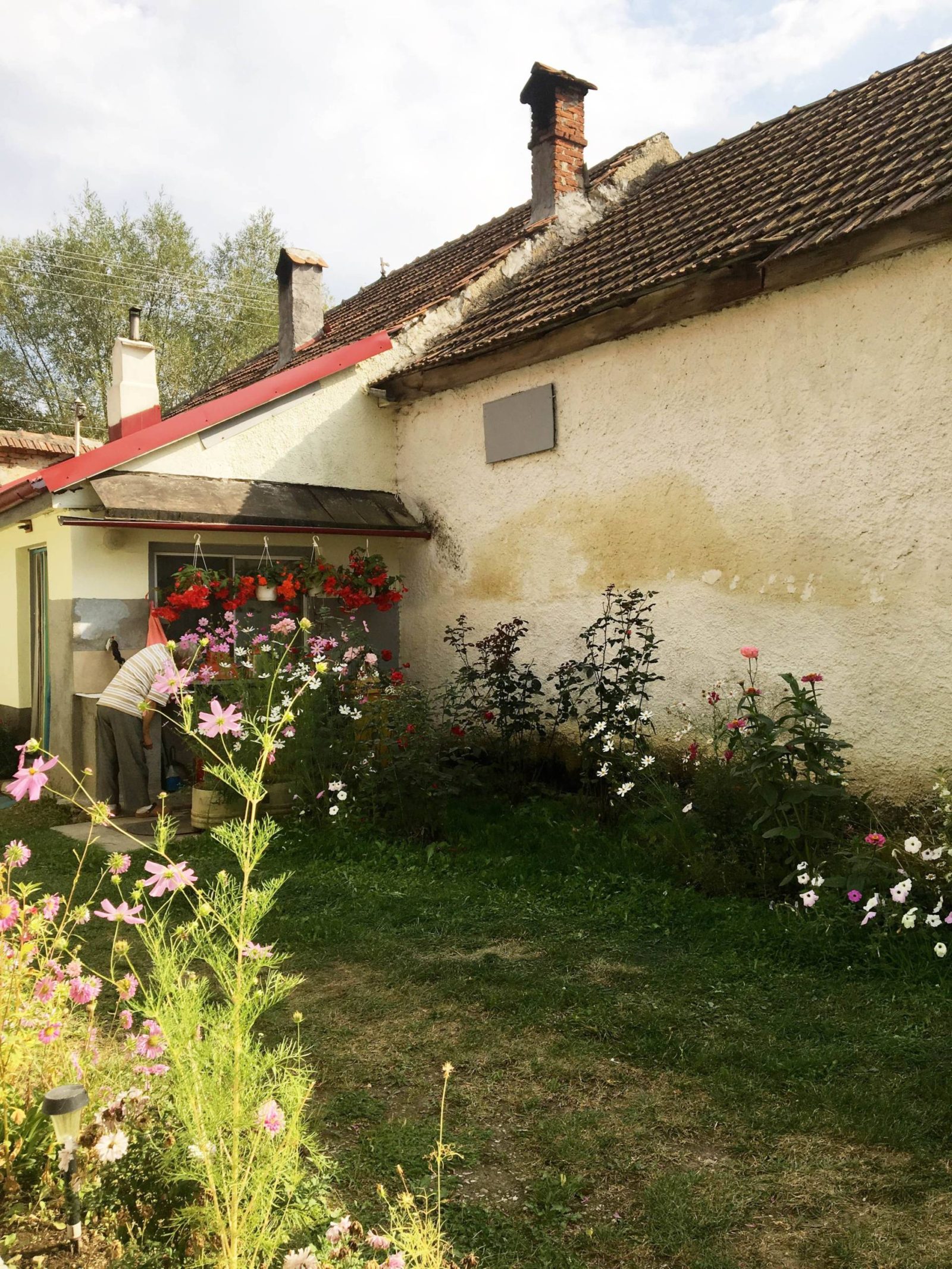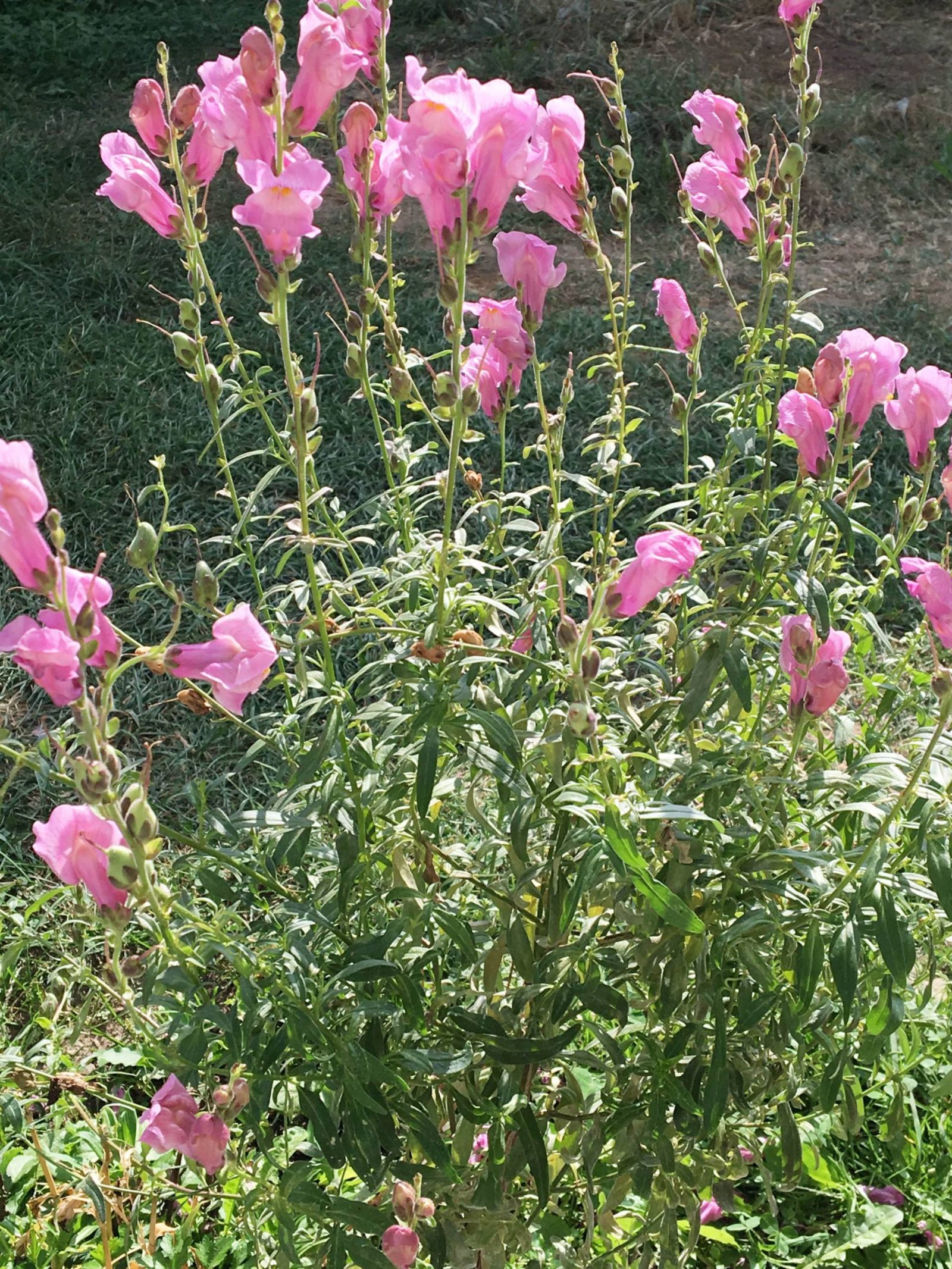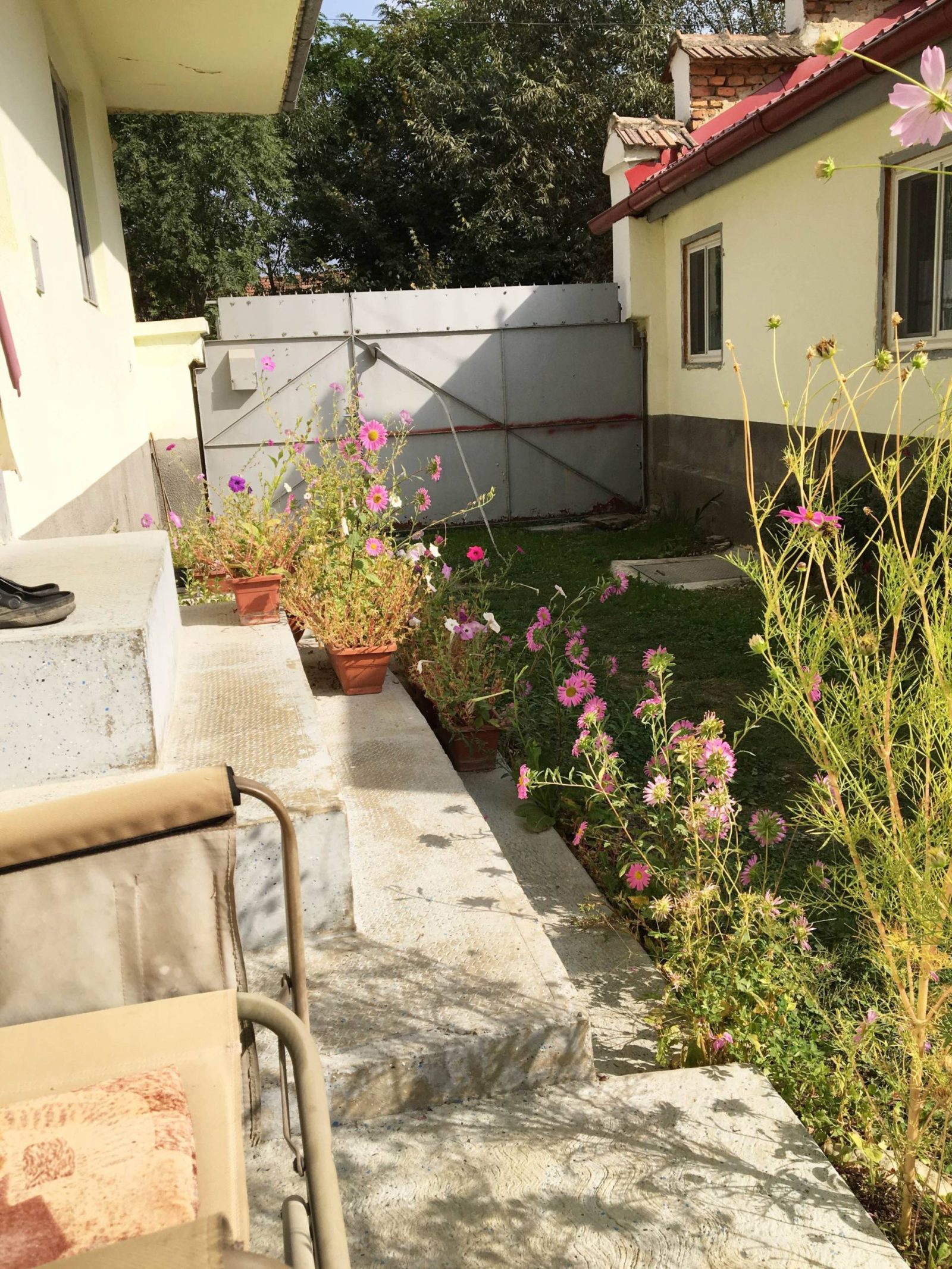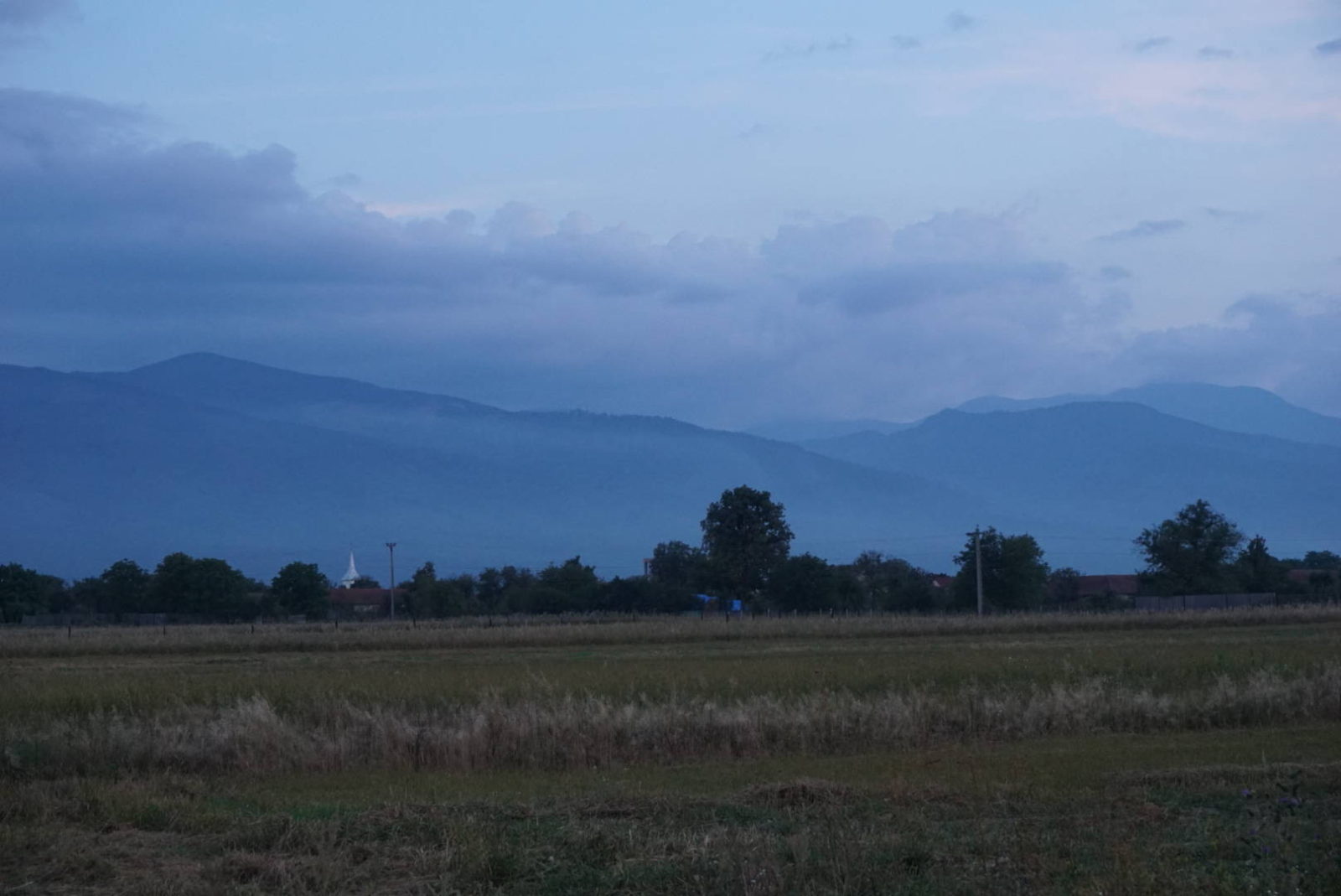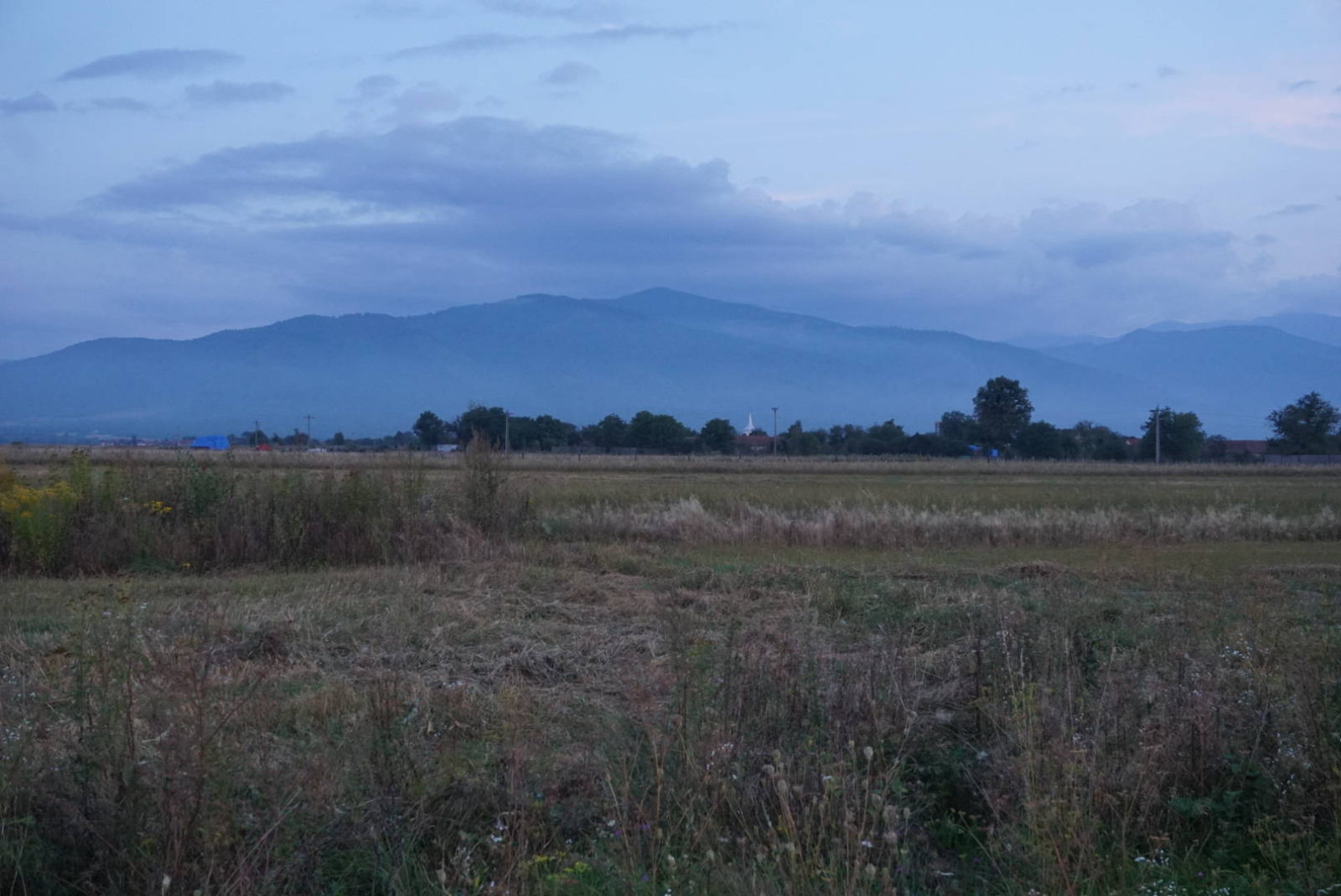 Early morning hours in the village are truly a sight. Walking out the front gate I heard  the bells around the cows necks as they were walking down the street on their way to the fields. I couldn't take enough videos because it was so different for me. Every morning we would enter the kitchen and my boyfriends aunt would have traditional Romanian meals that were freshly cooked. No meal was complete without fresh bread she bought that day from the bread man who traveled down the street every morning. Oh yeah, and I even tried (and liked) pig skin for lunch!!! It is definitely not something to eat if you are a texture freak haha. I love trying new things and experiencing new places and this will always be something I will never forget. My favorite thing I tried as of food, however, was the delicious traditional Romanian dessert called papanas. The best way to describe it is like a donut filled with yogurt and topped with fresh jam and berries. I'm usually not a huge fan of sweets, but this was something I craved after every meal. 🙂
I can't explain the feeling of being in the village. The houses are all so colorful and pretty that they look fake. It's almost like you're on a movie set, but no, it was real life. No building or house is the same and the architecture is mesmerizing. Driving through the mountains each day we traveled to a few amazing cities in the northern part of Romania such as Brasov, Rasnov Paltinis, and Sibiu. We stayed in the village a week, so we had plenty of time to sight see and take tons of pictures. We even had a wedding to attend, which was an awesome experience as well.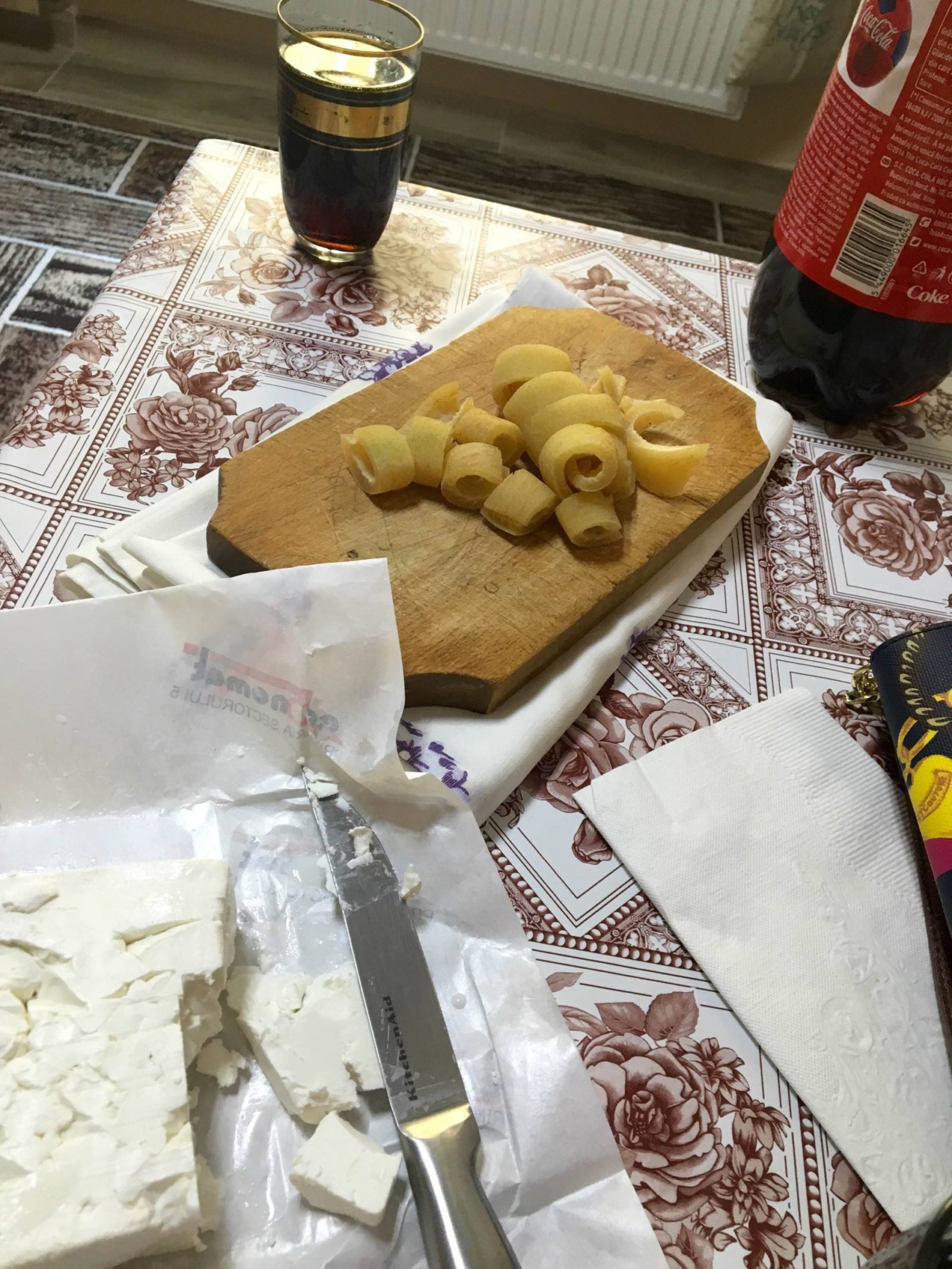 Pig skin!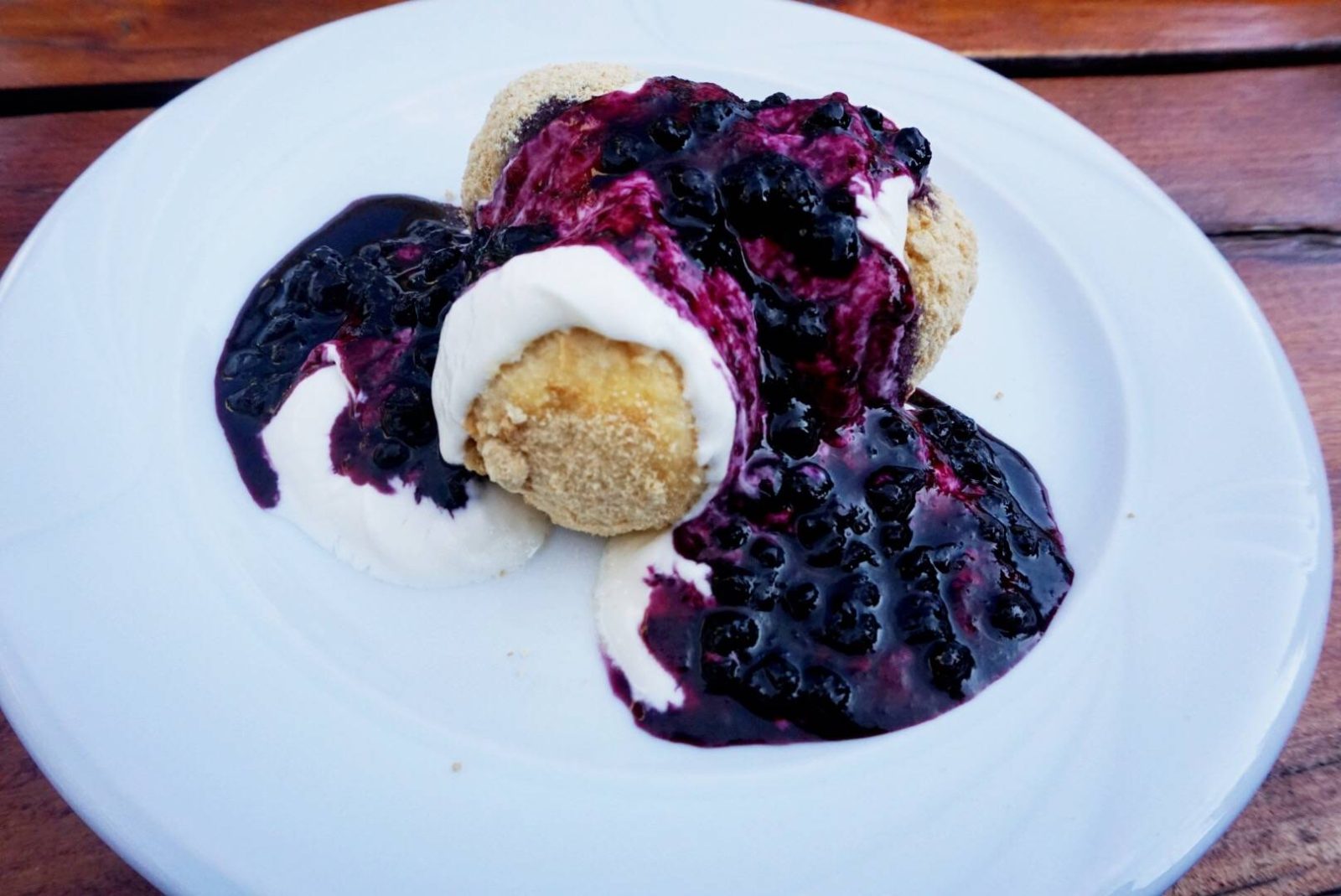 Traditional Romanian dessert.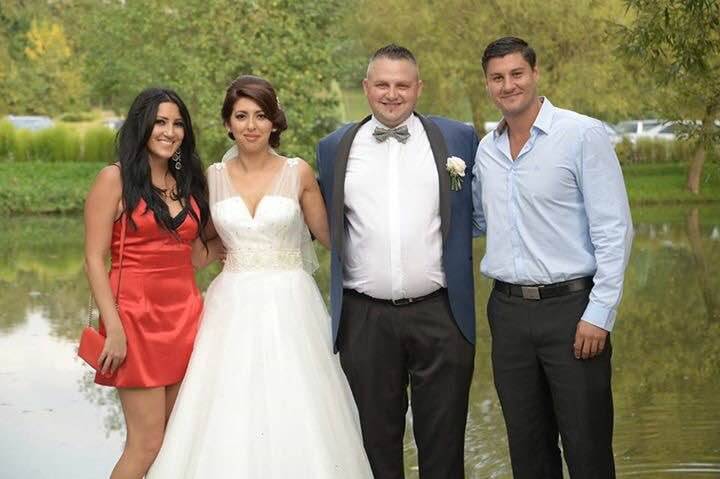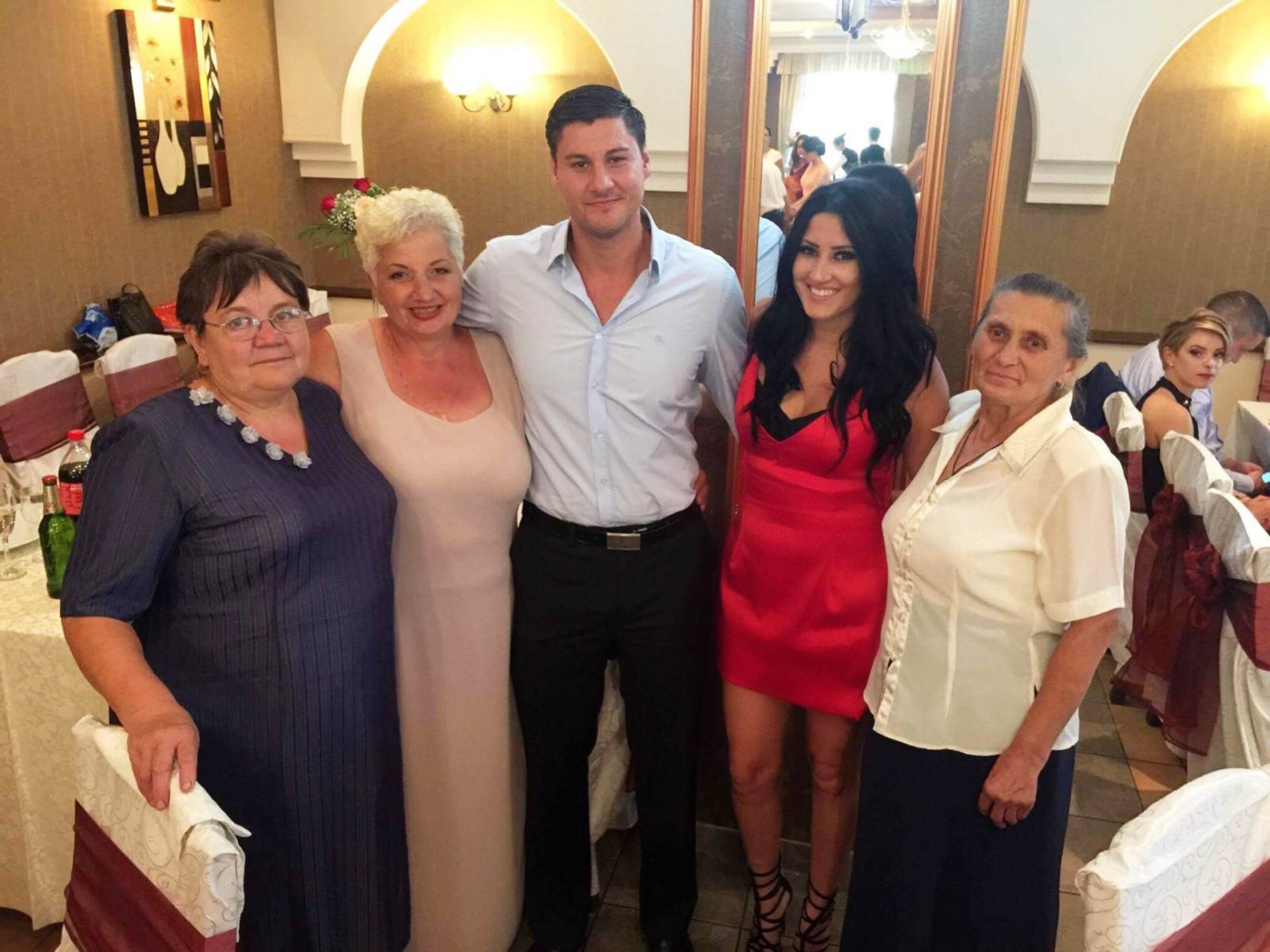 Dress: WantMyLook. Get it here. (red is out of stock as of now, so I linked the white one.)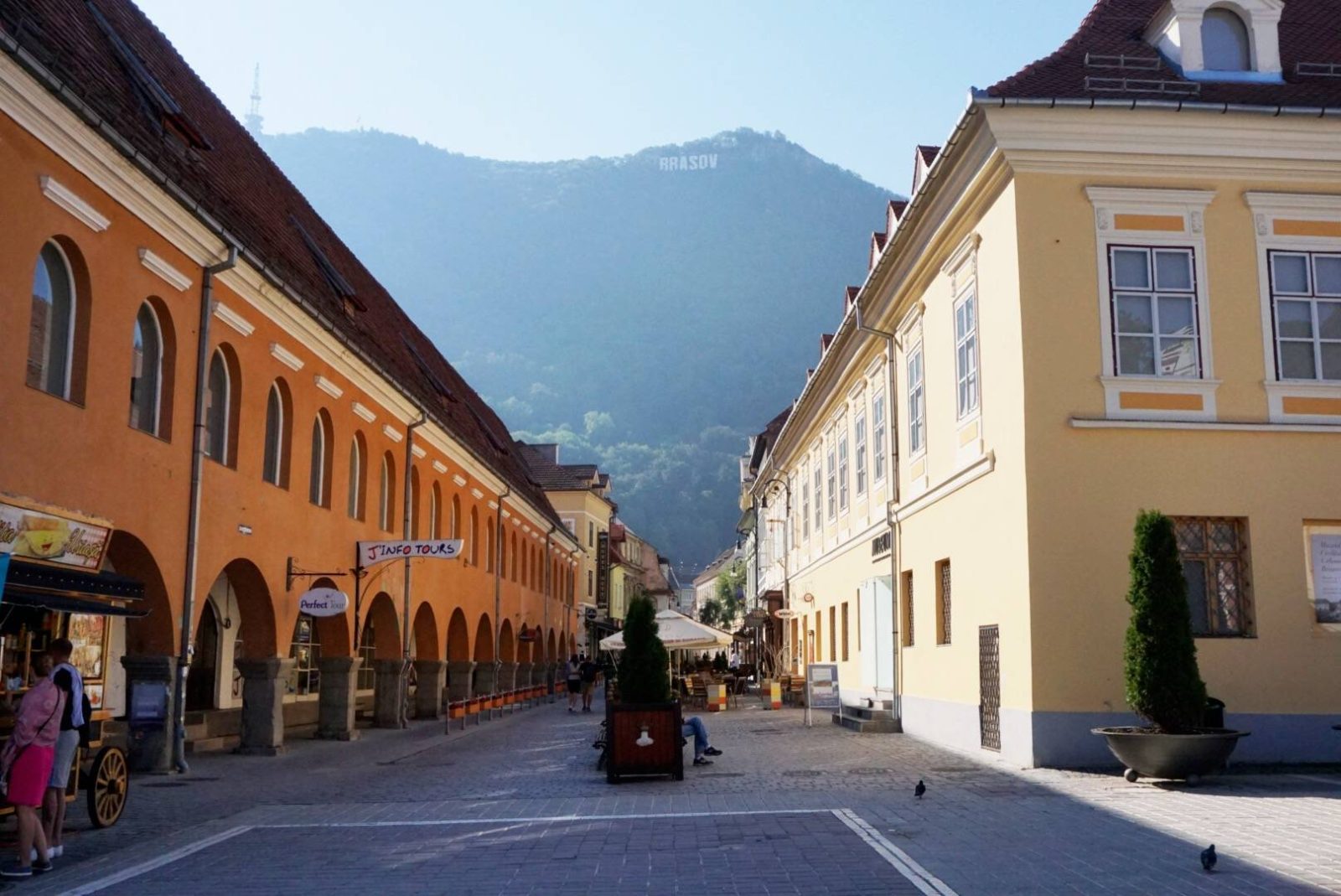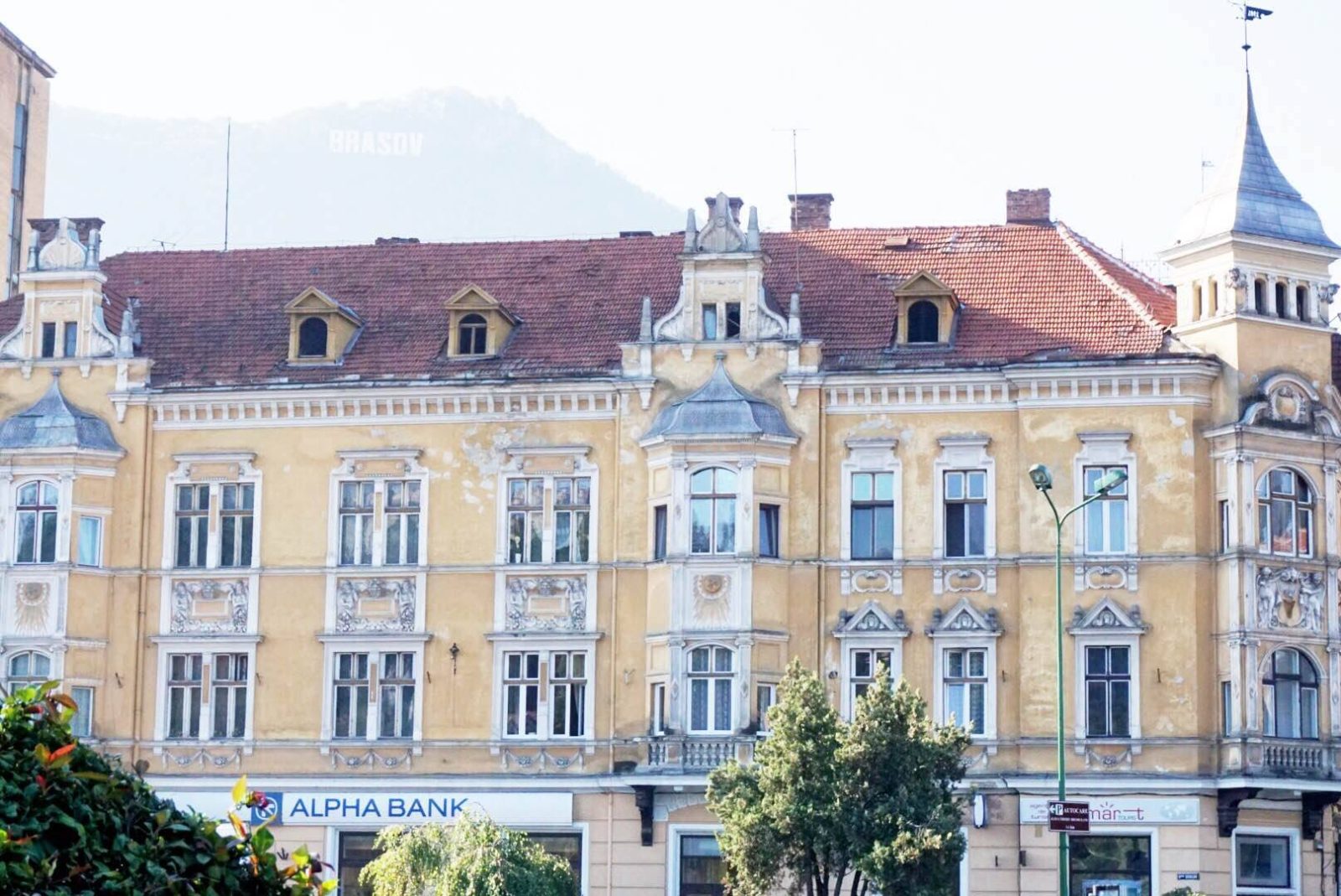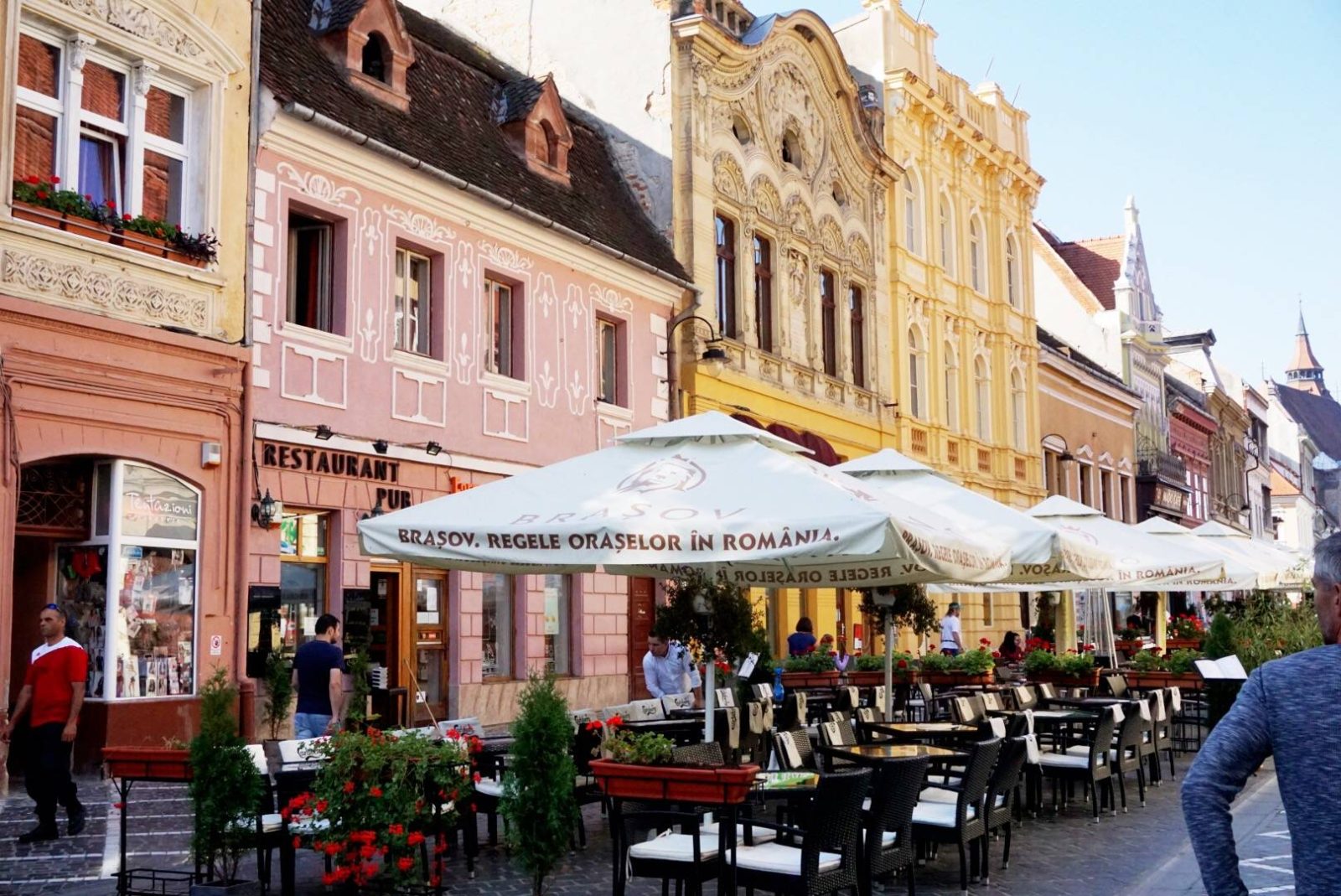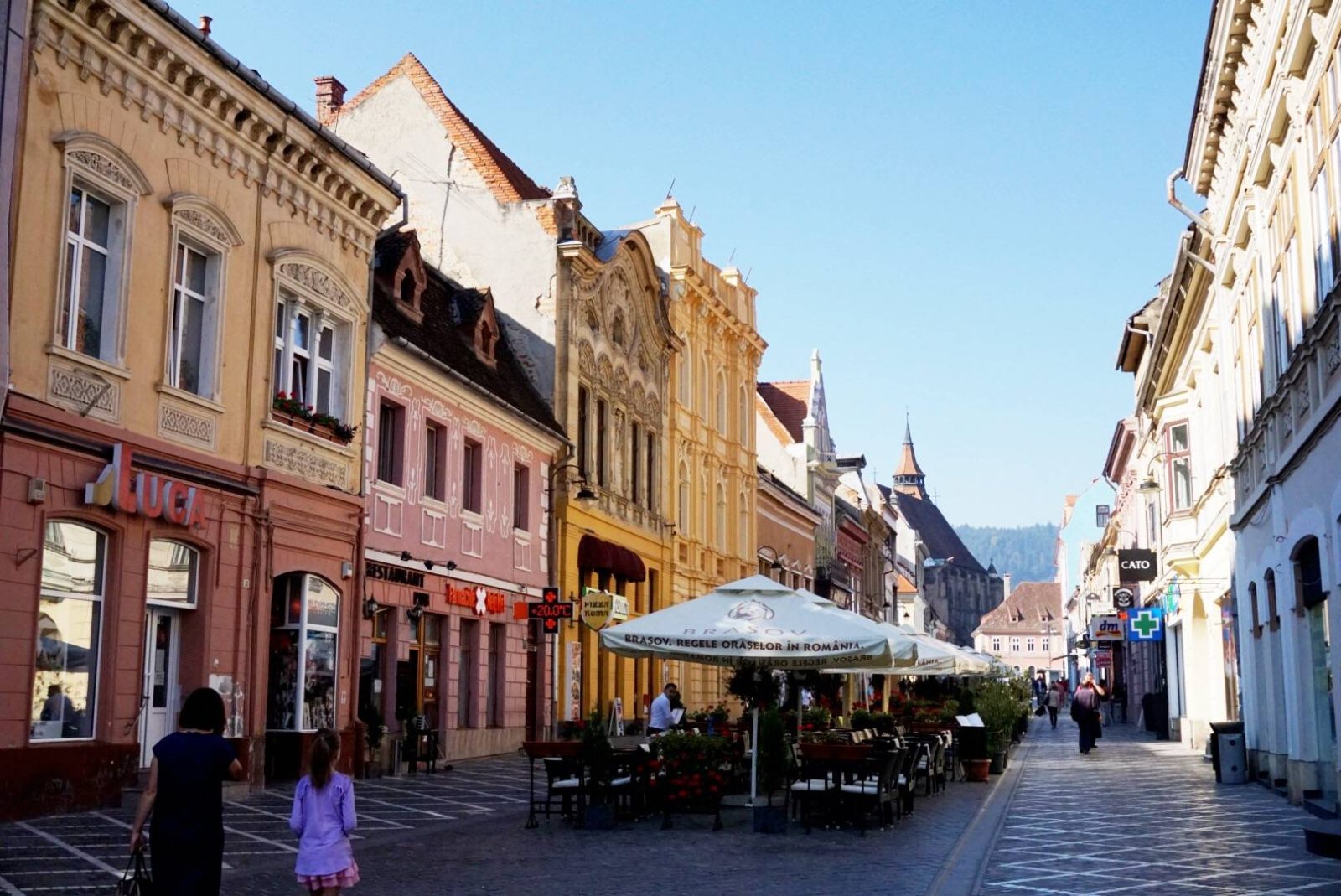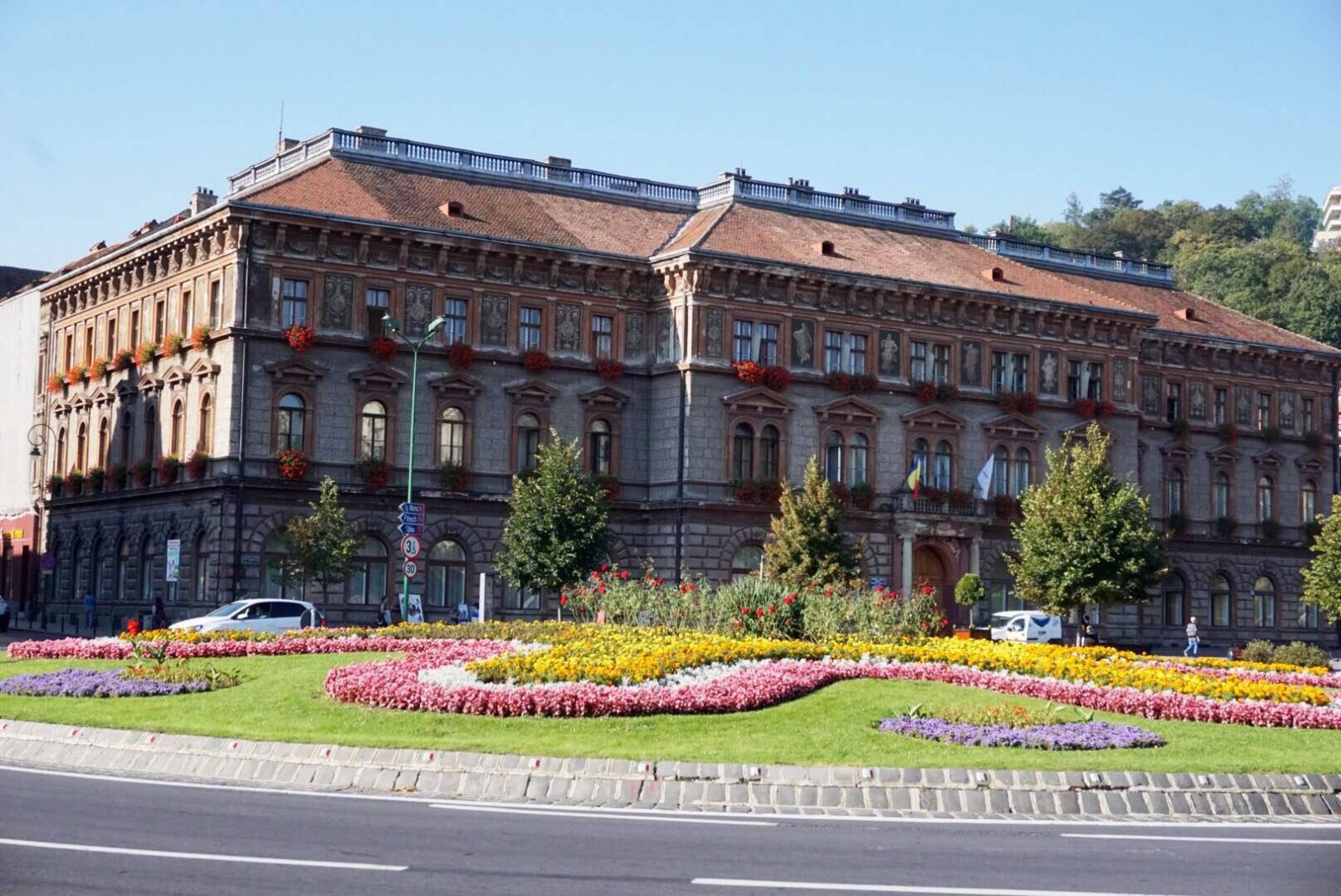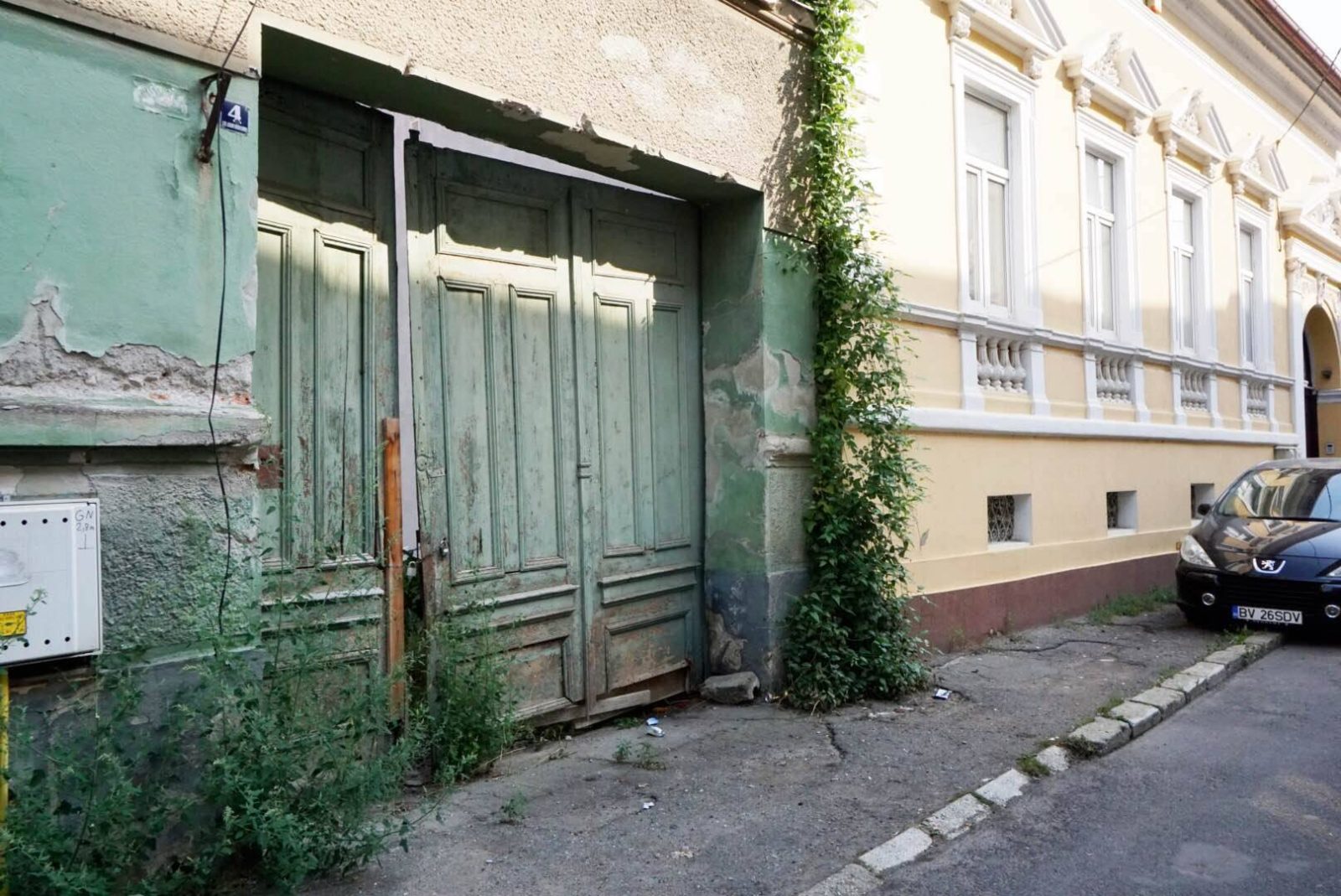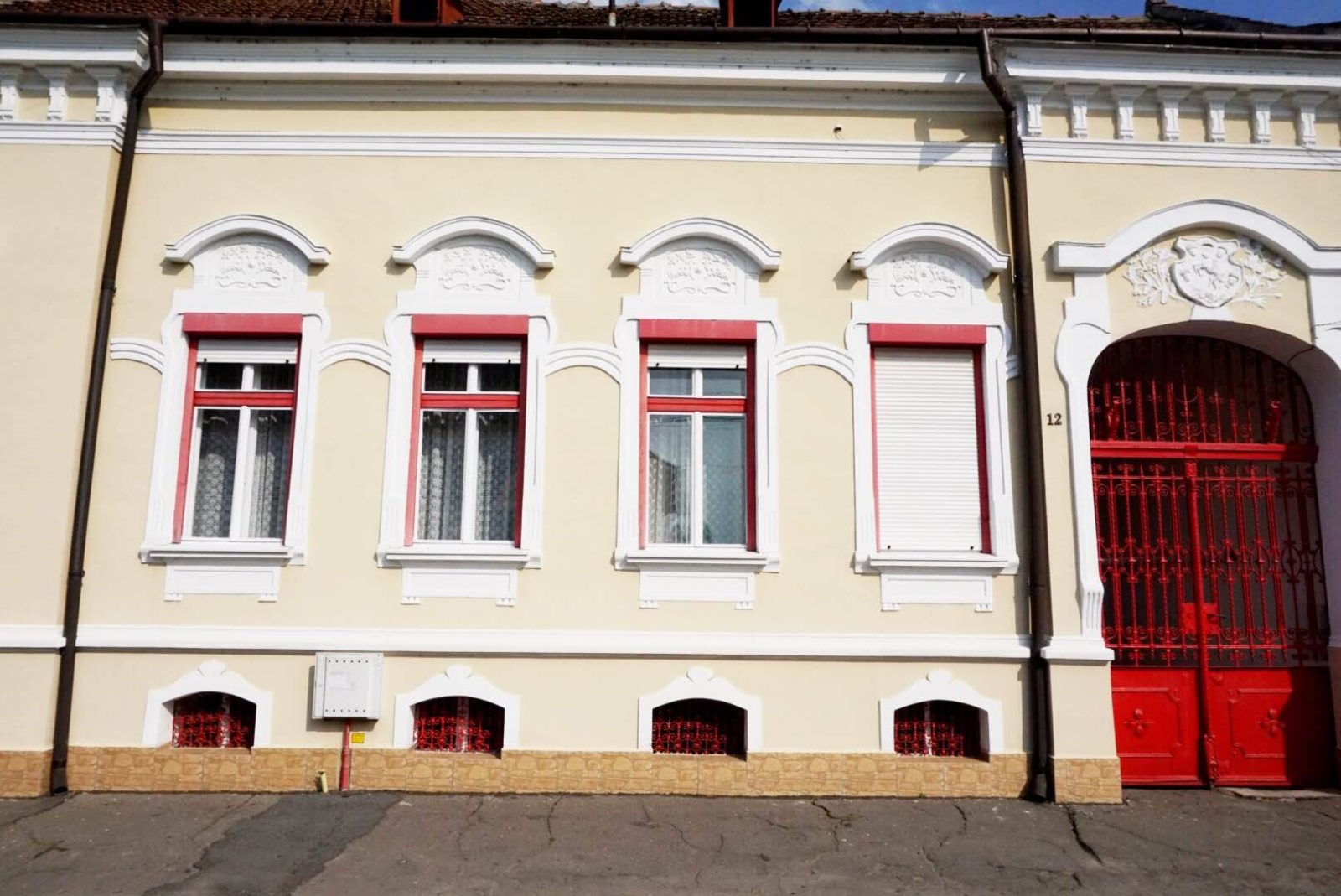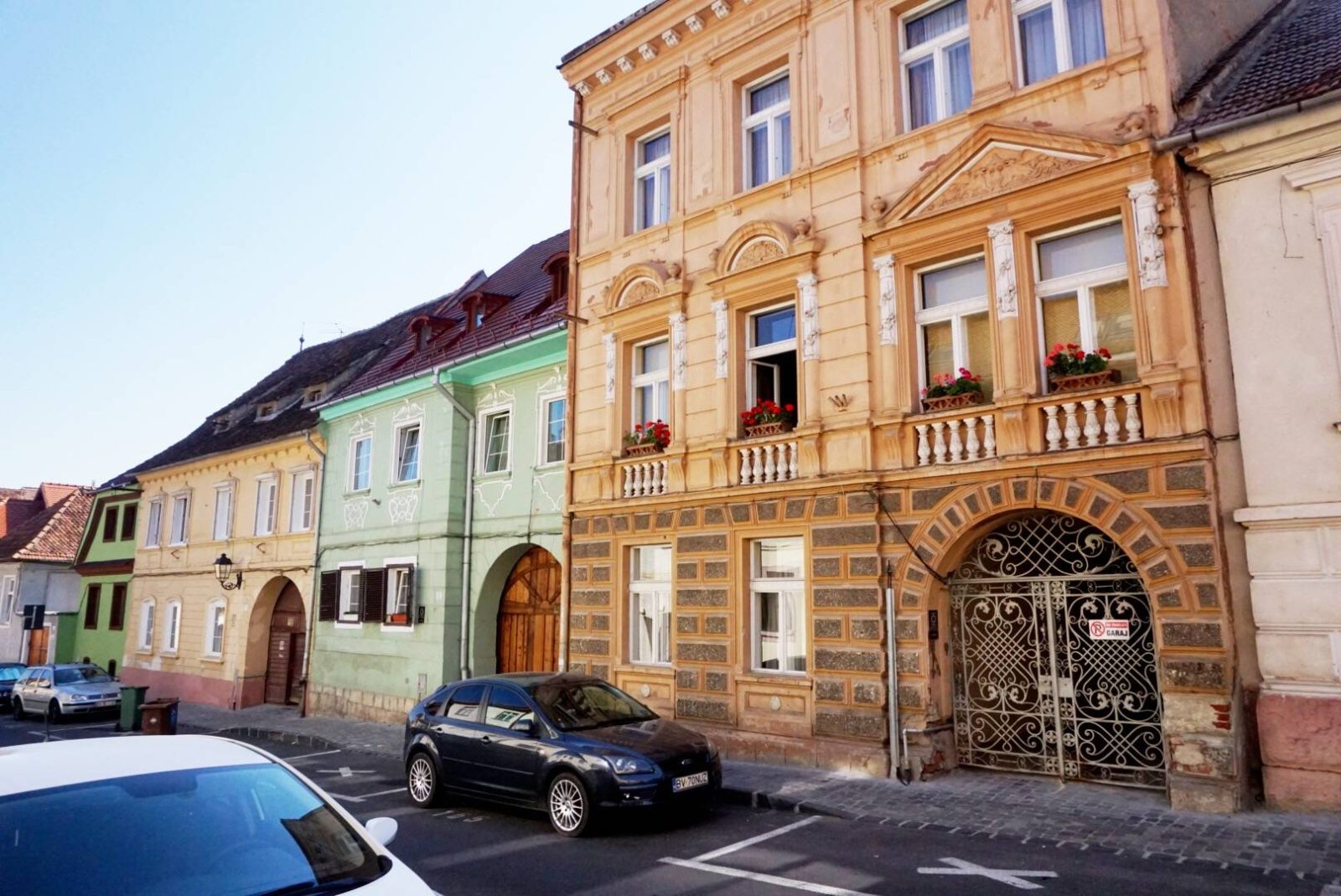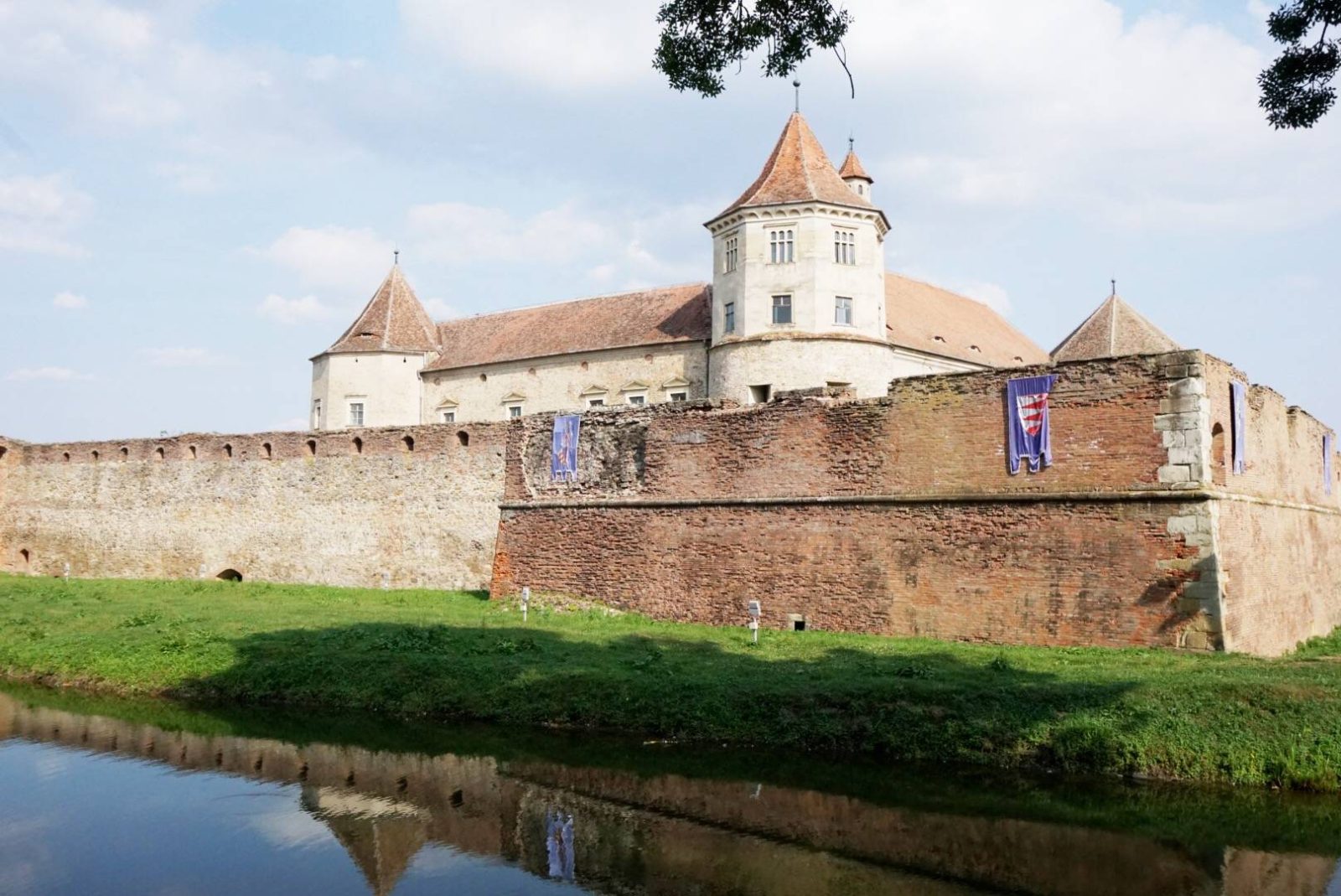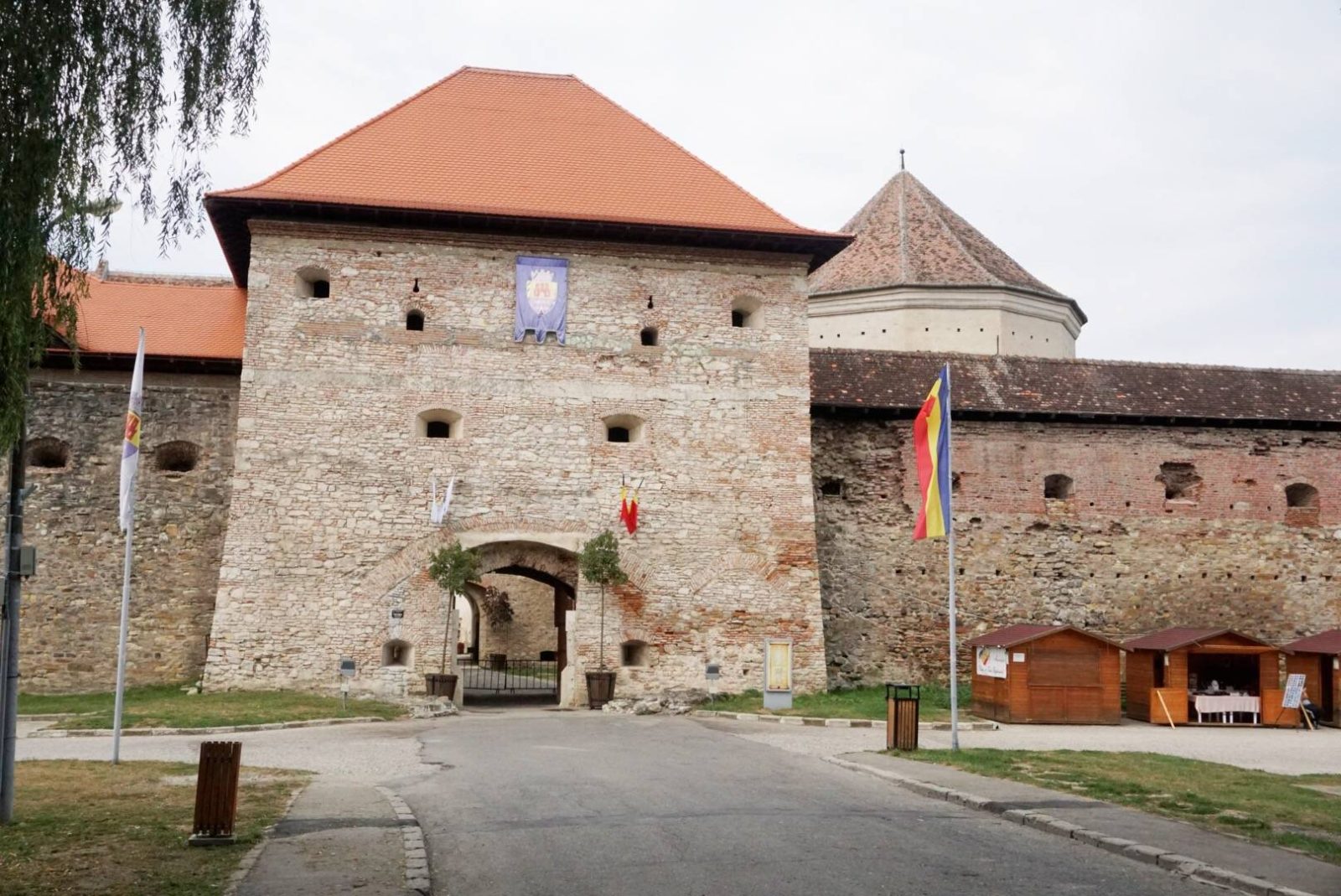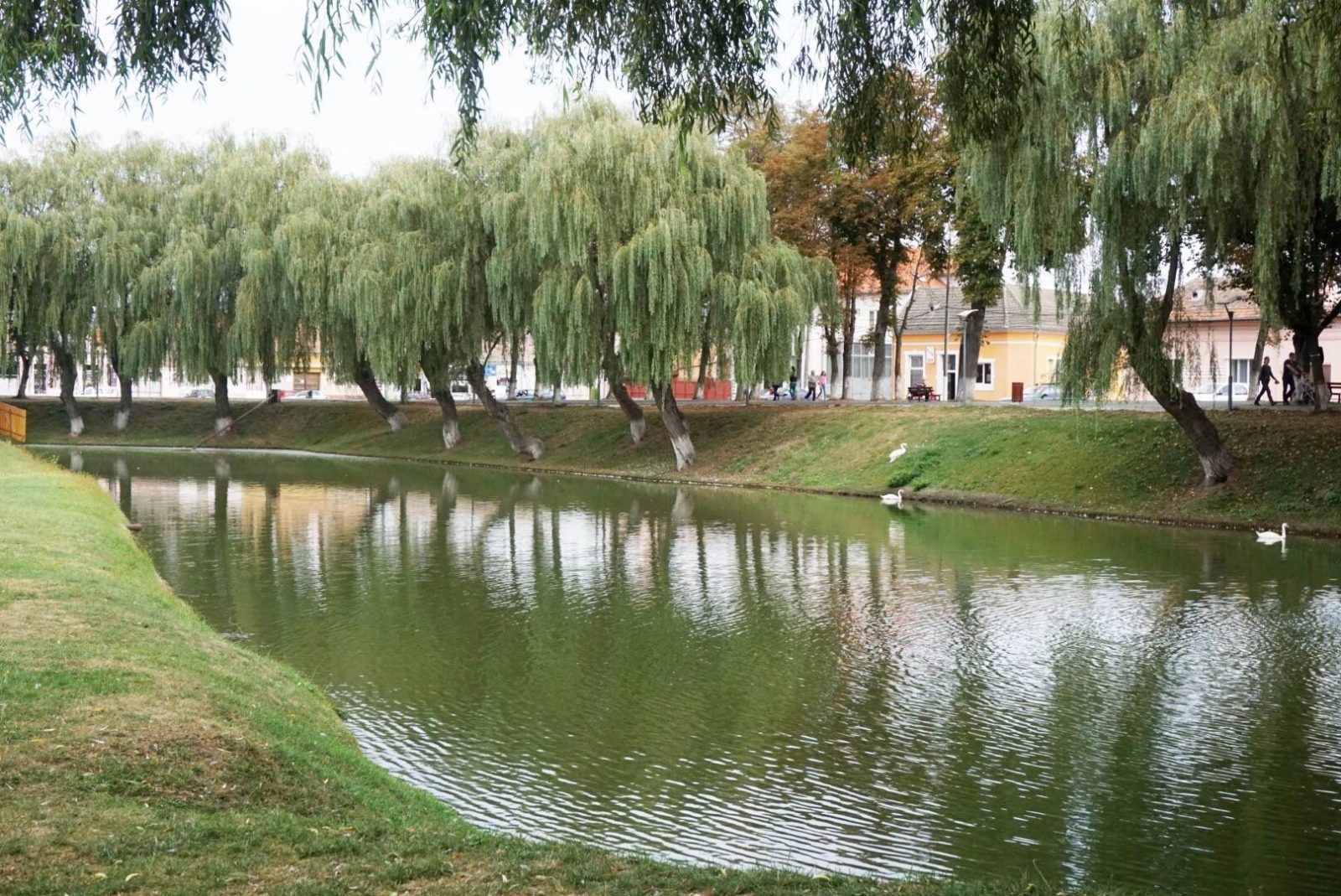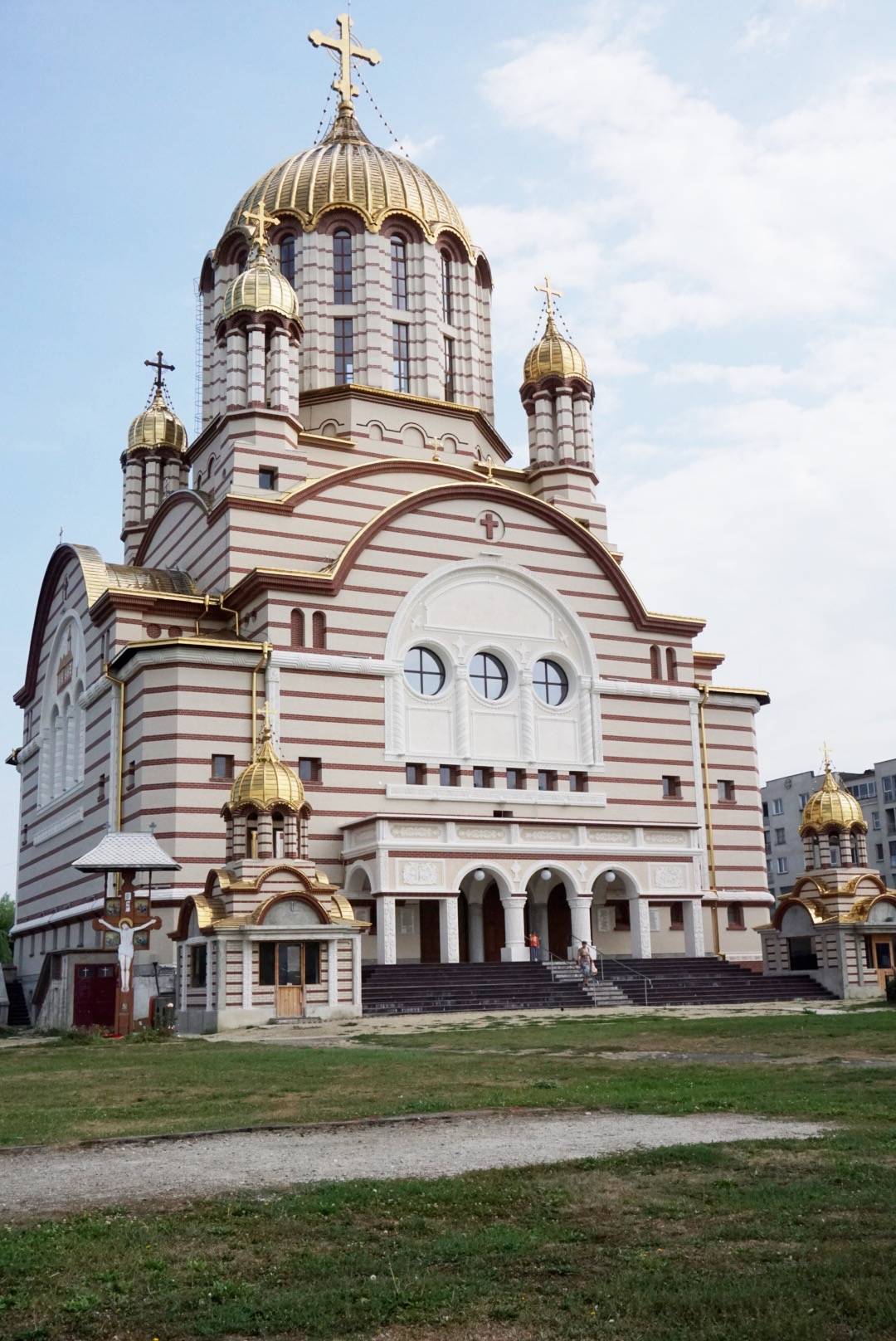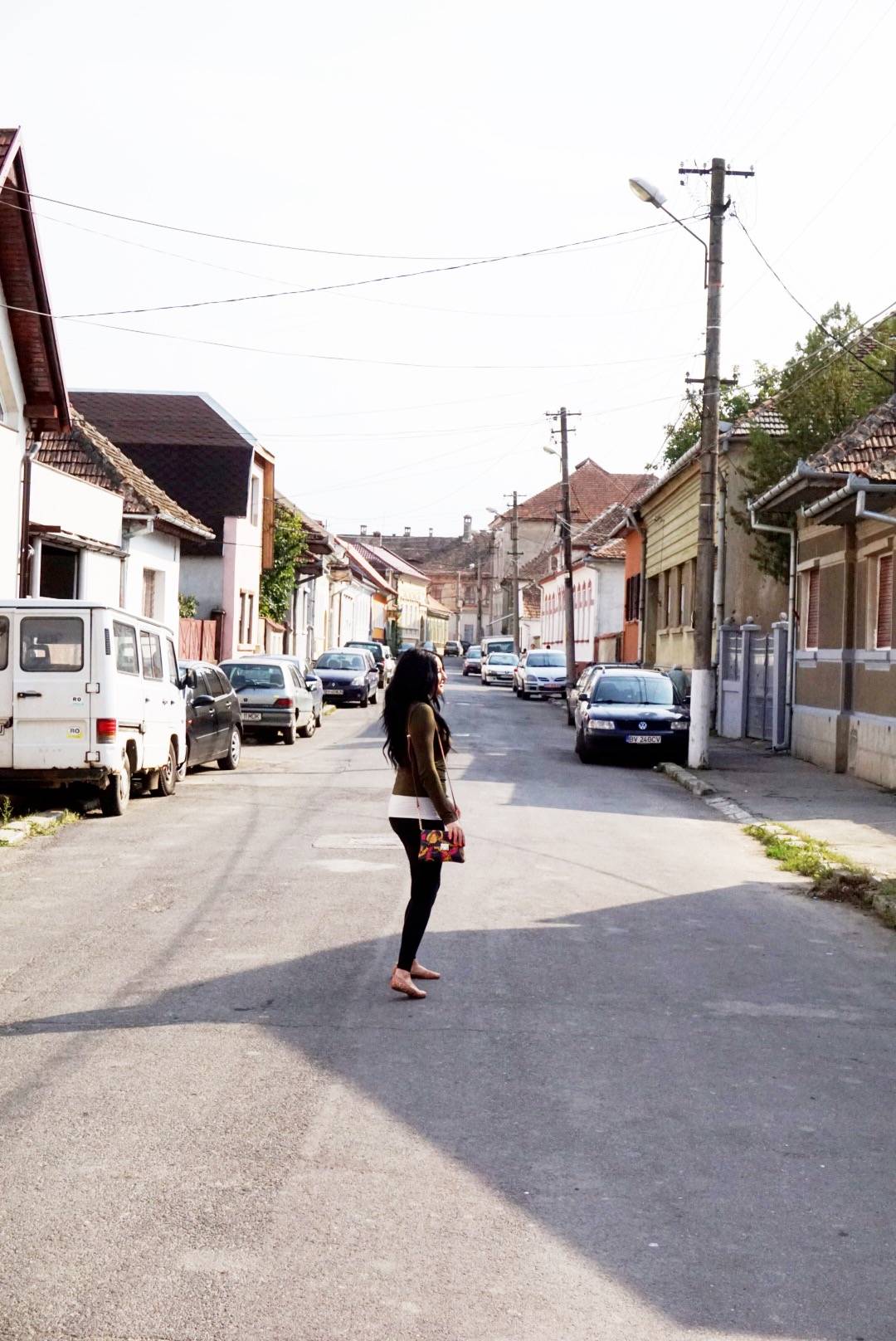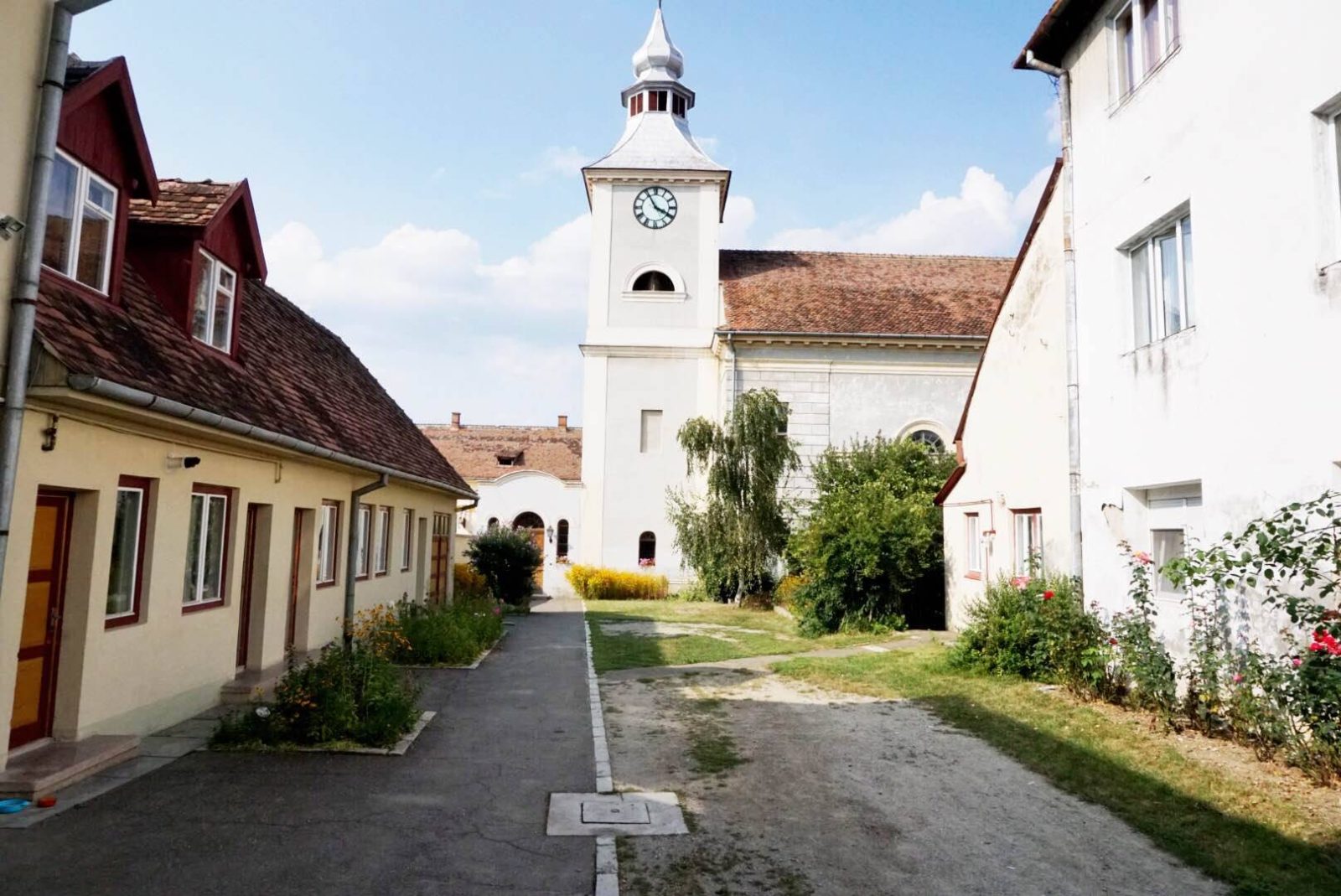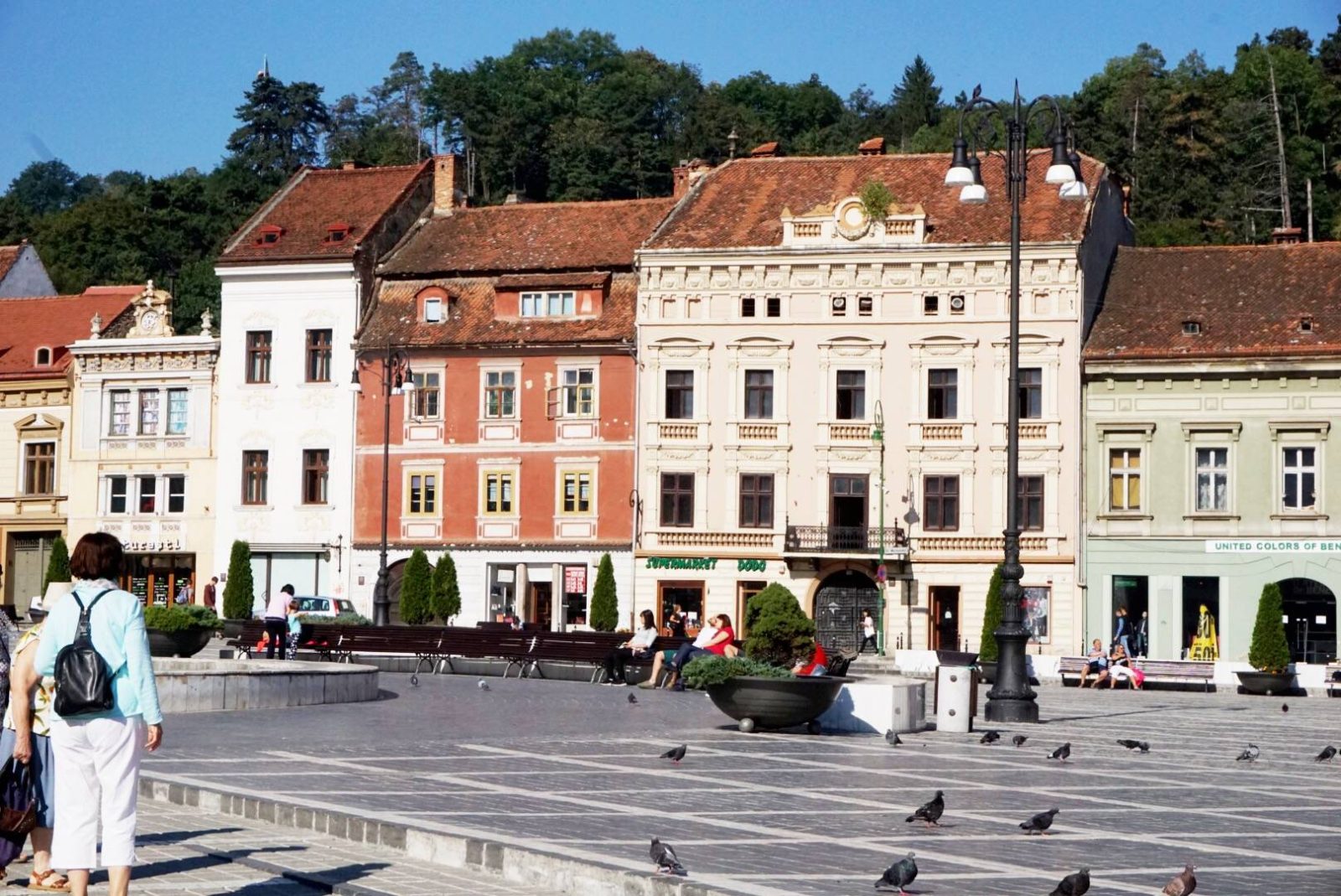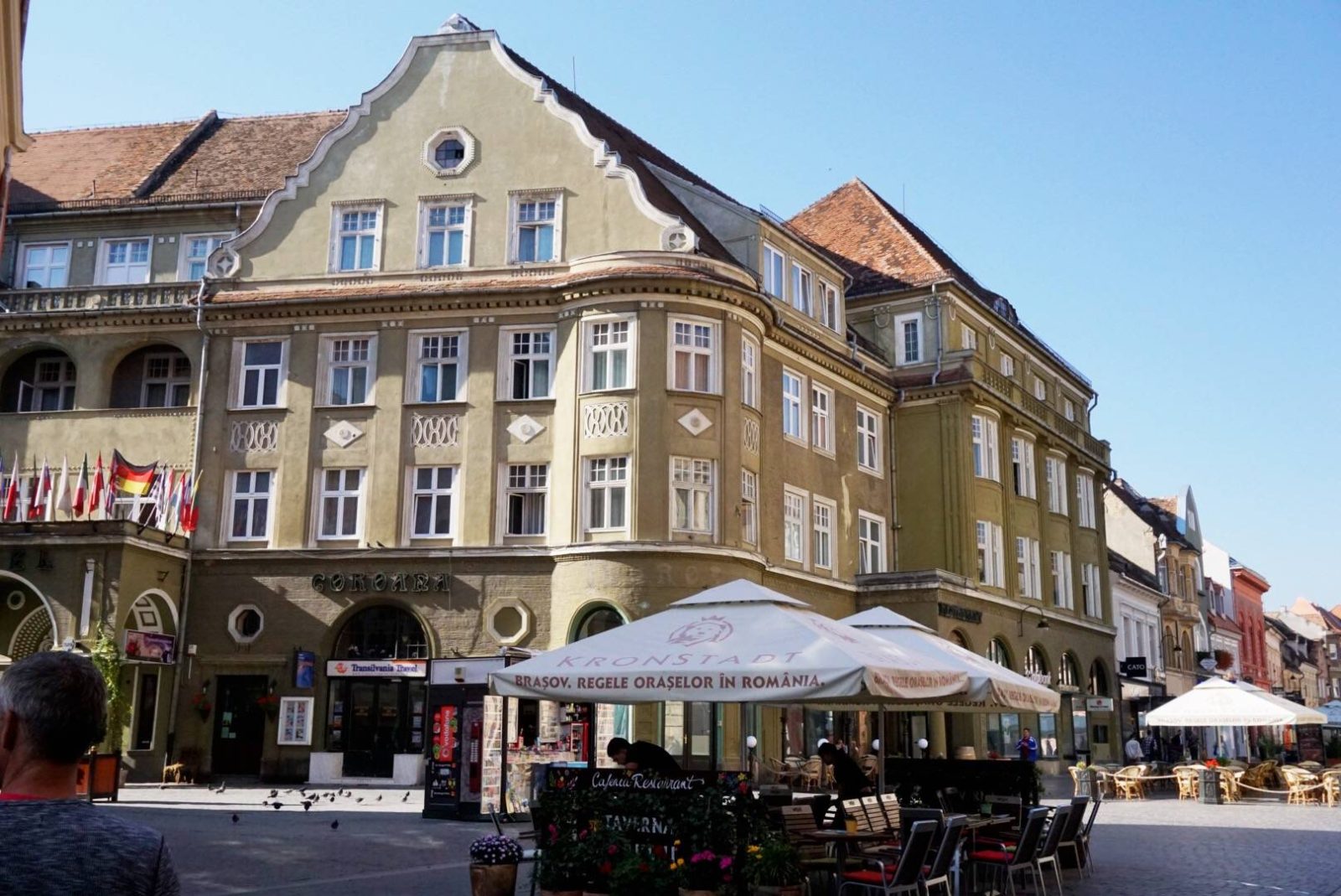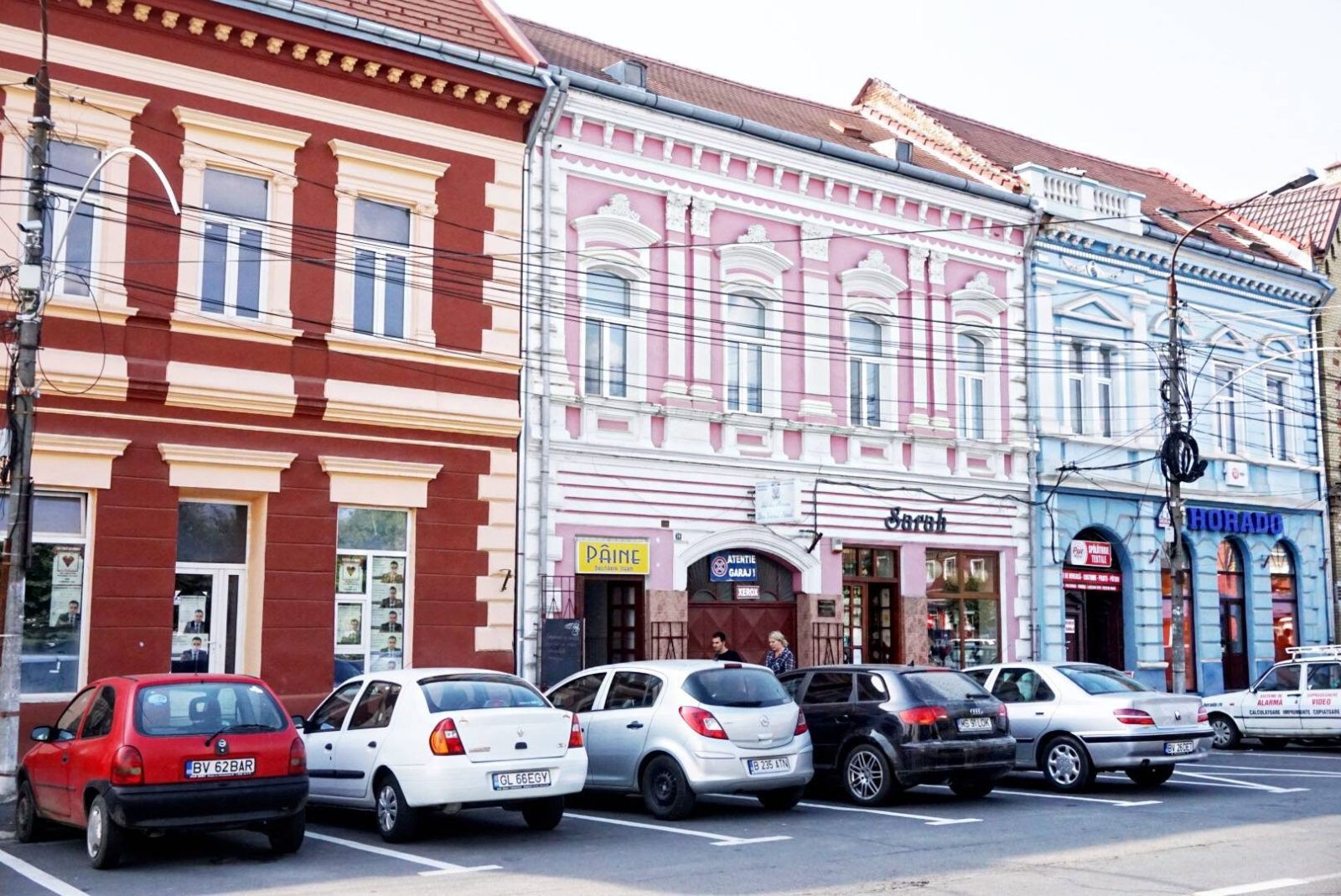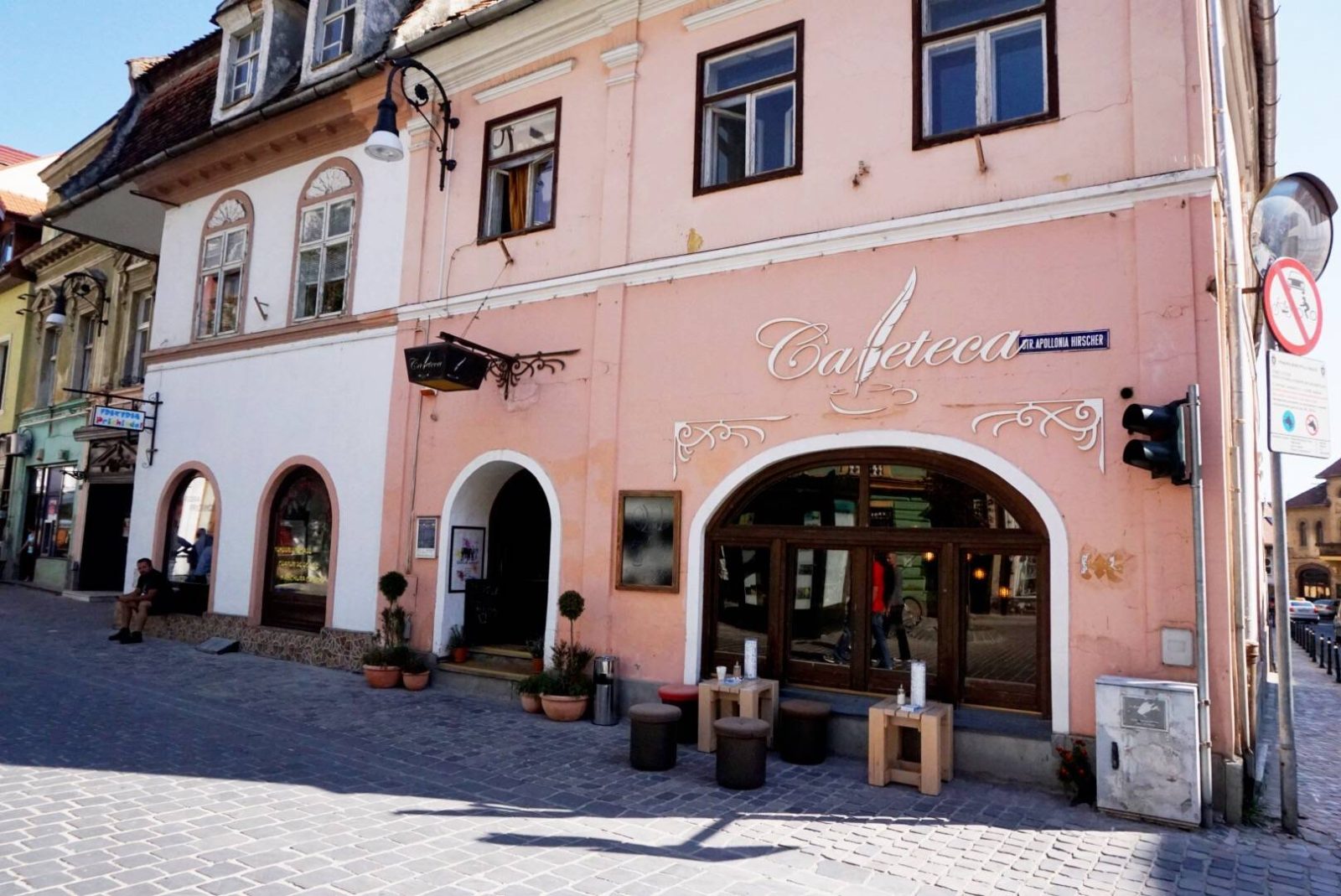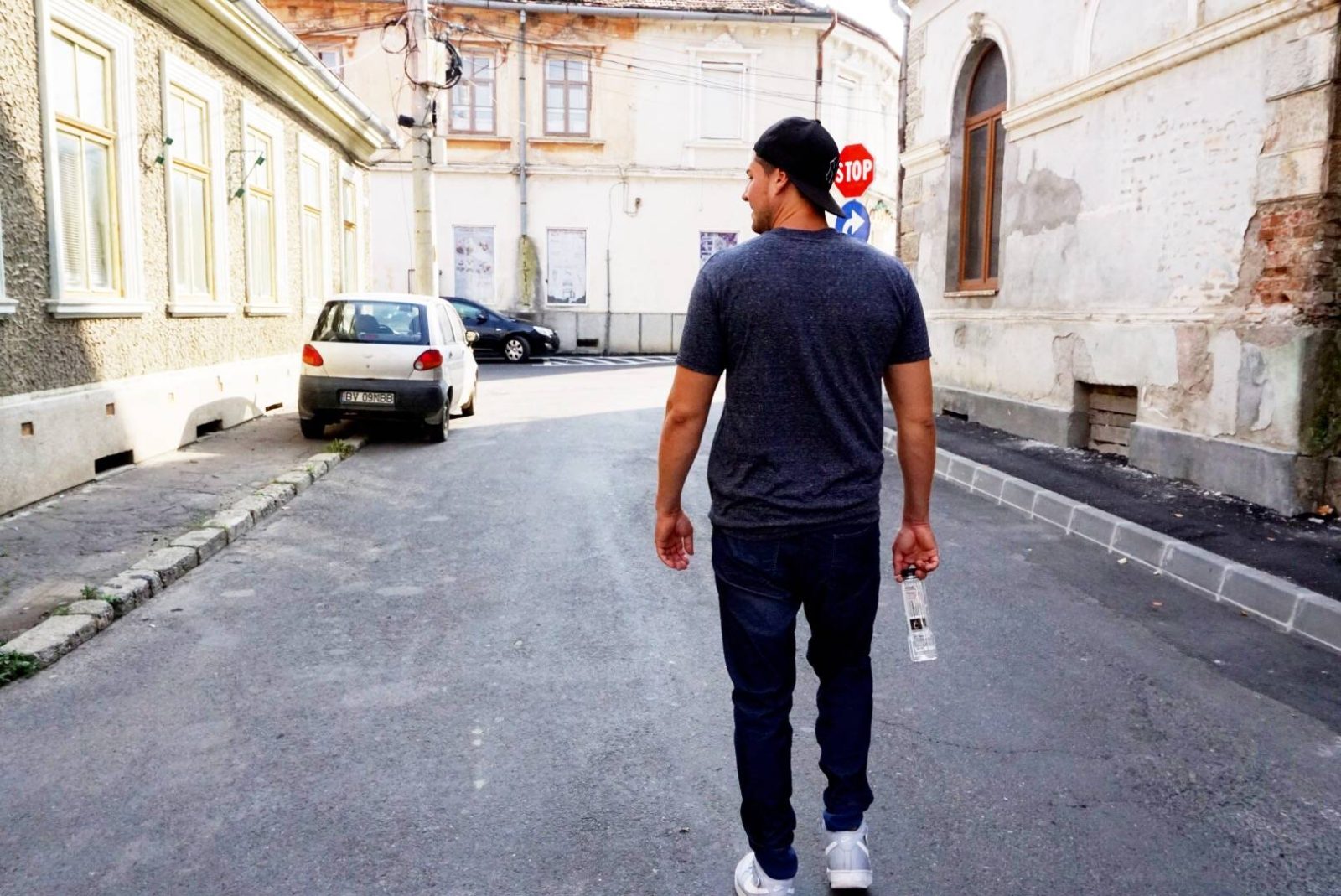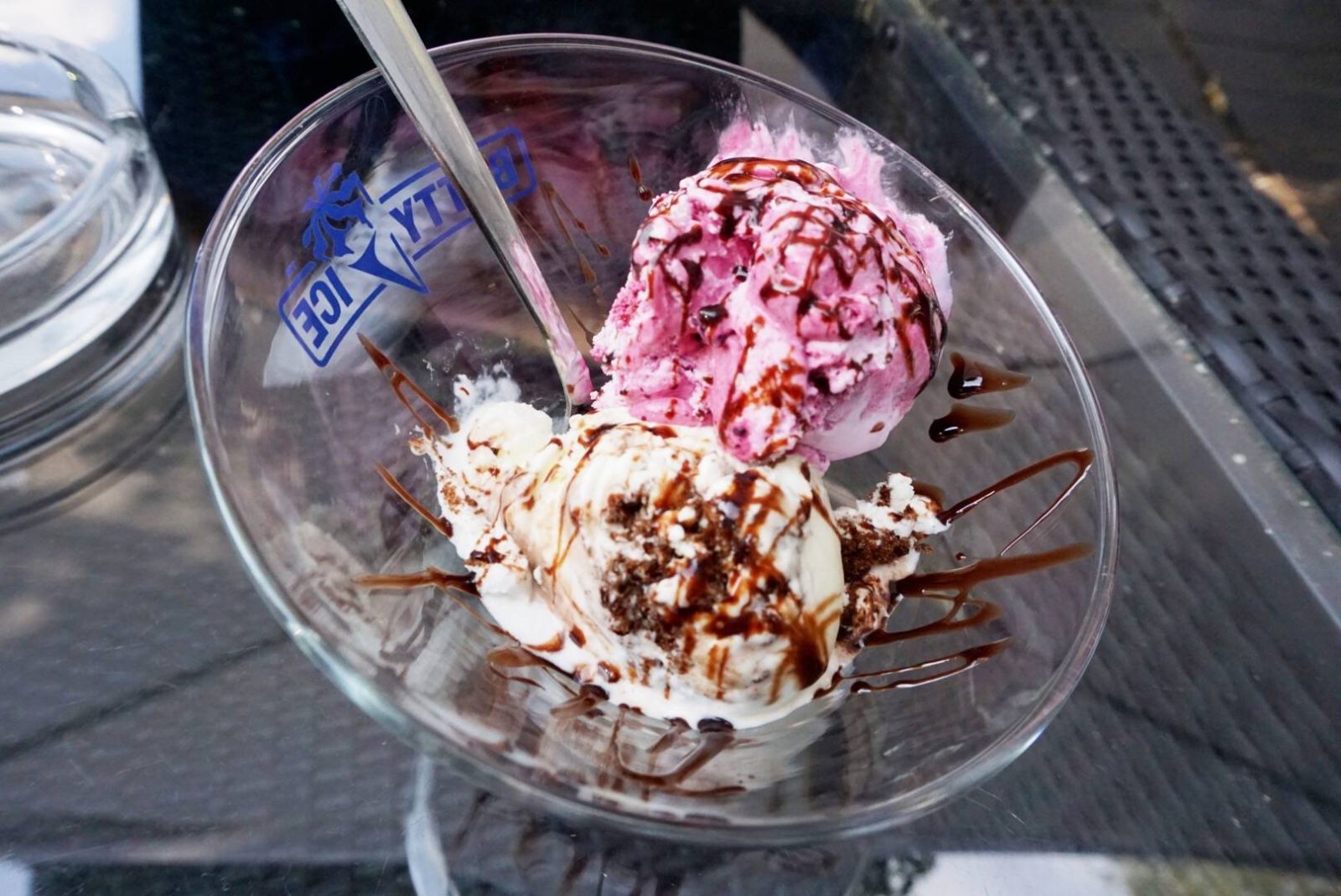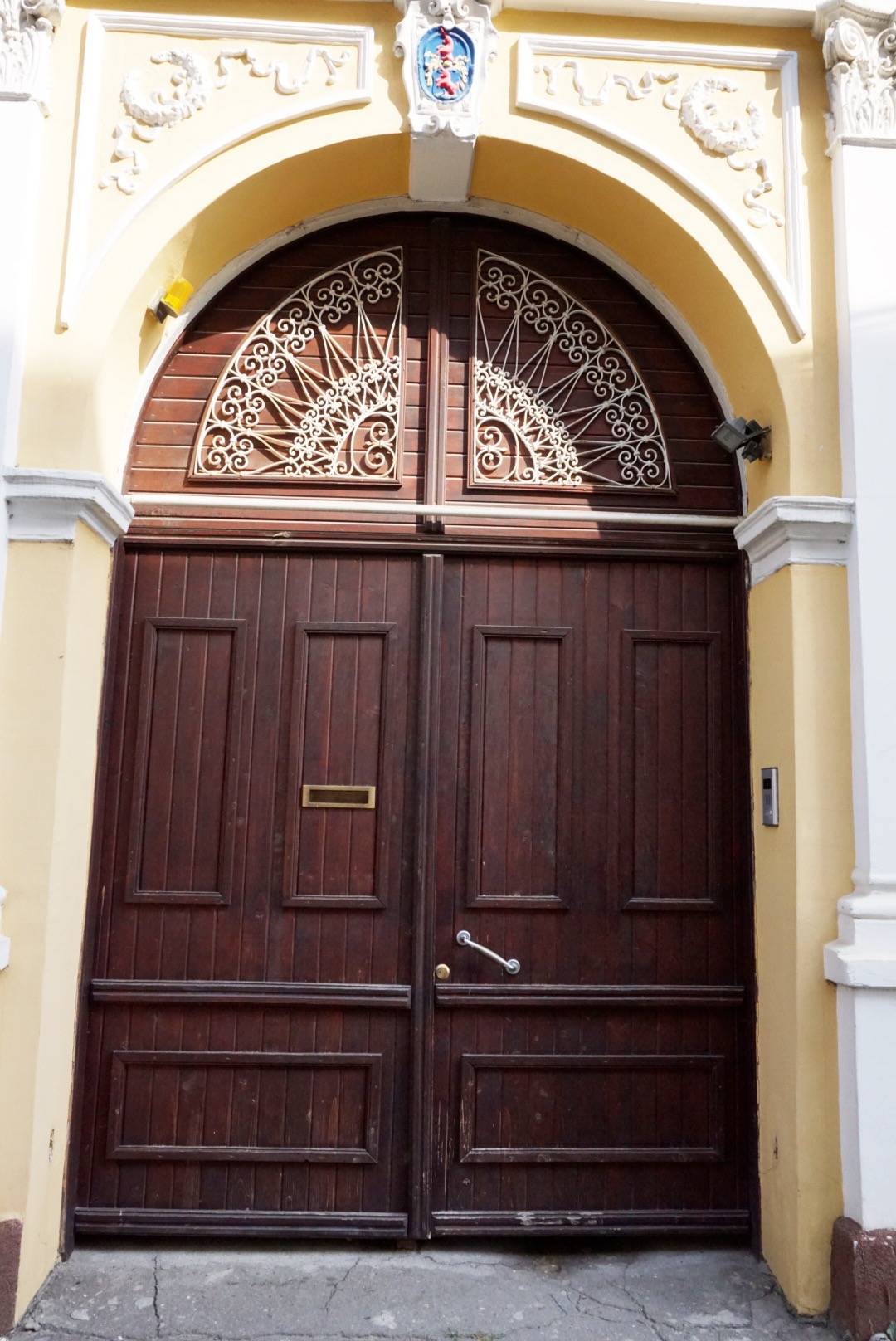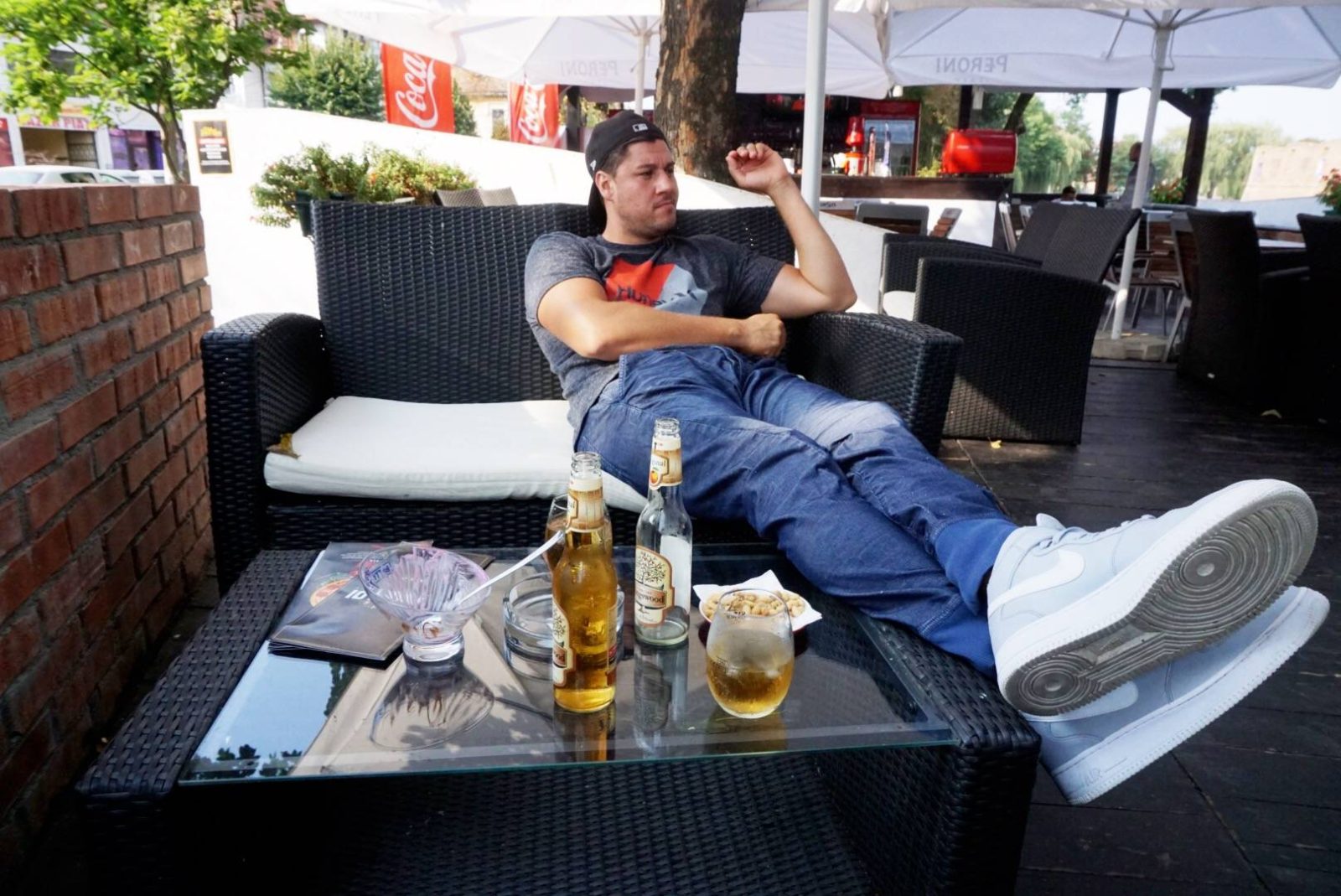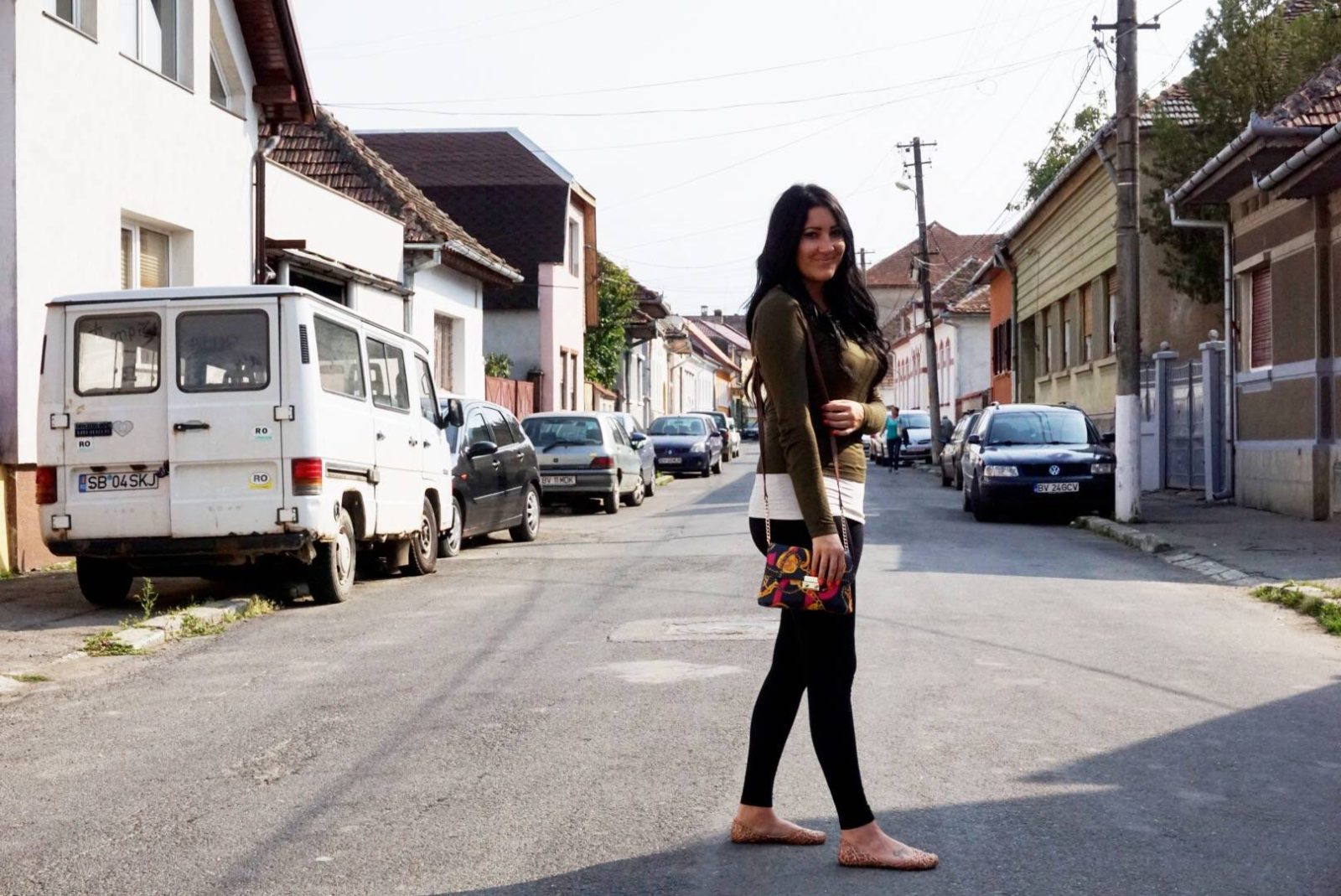 Being in Bucharest was fun, and let's be honest I'm definitely more of a city girl so theres no way I could have lasted the entire five weeks in the village, but it was the most memorable. It was the most memorable for me because it's more of traditional Romania. I feel like if you visit Romania you can't really get a taste of the culture without visiting the countryside in the northern part of the country. There's just so much history and beautiful scenery.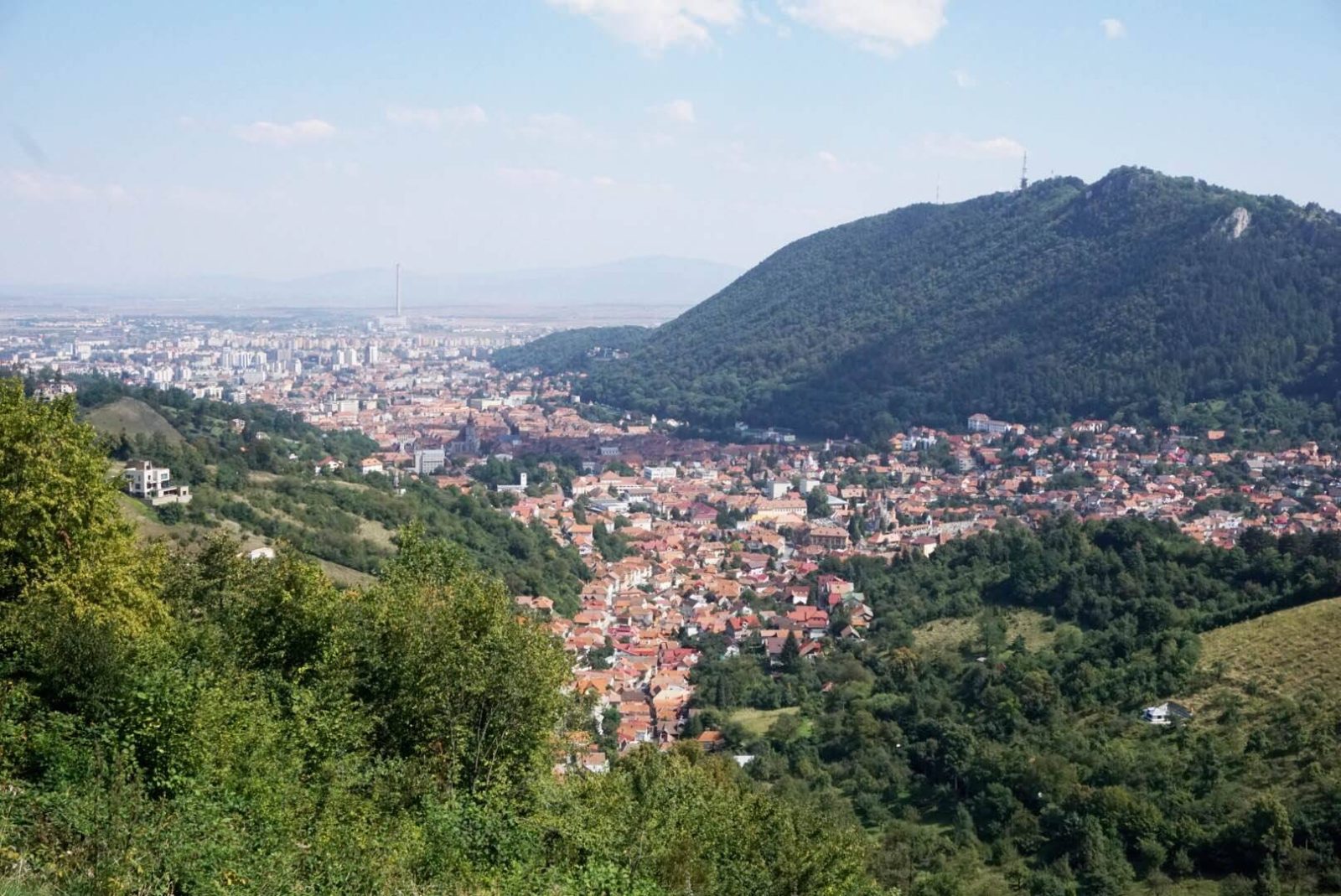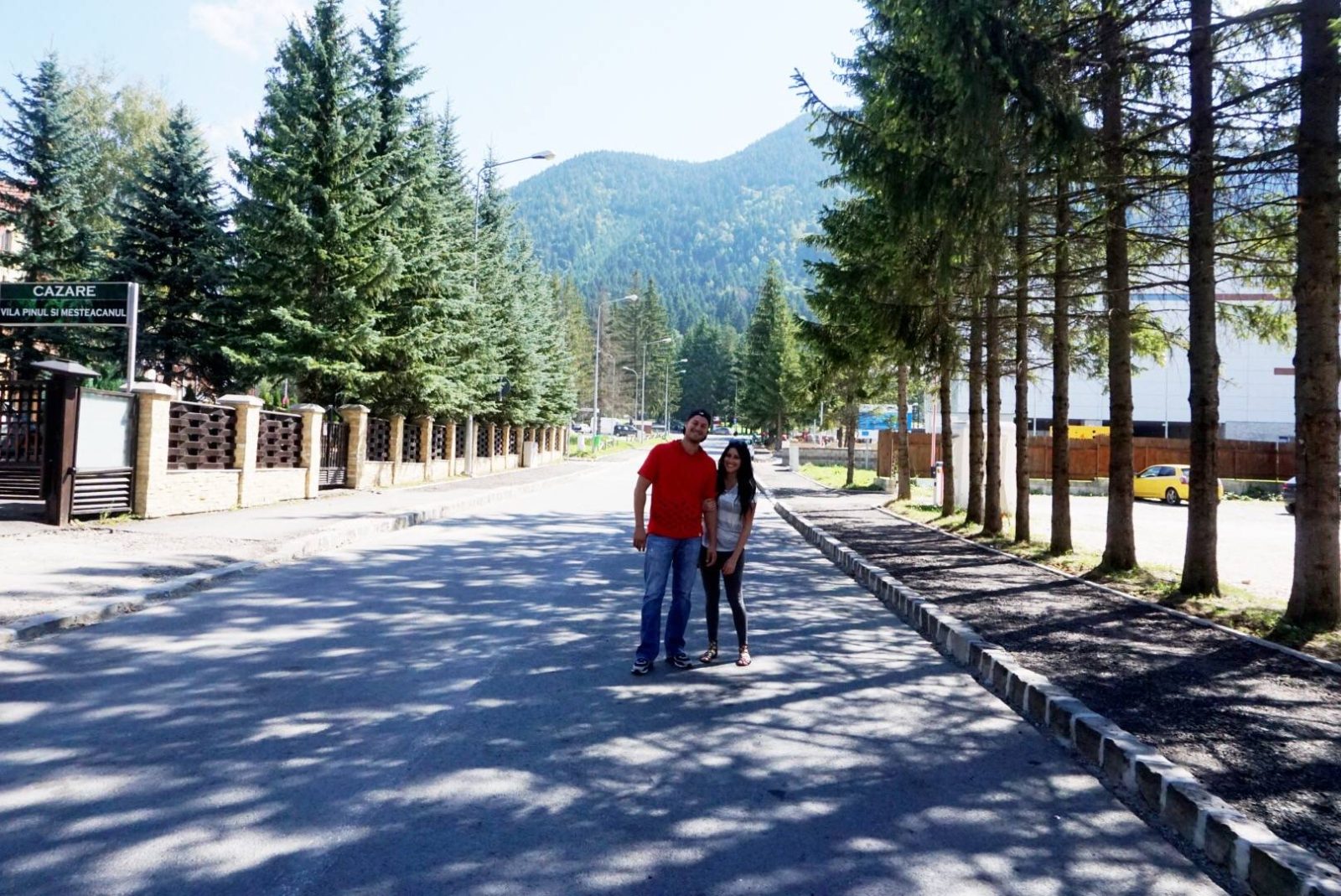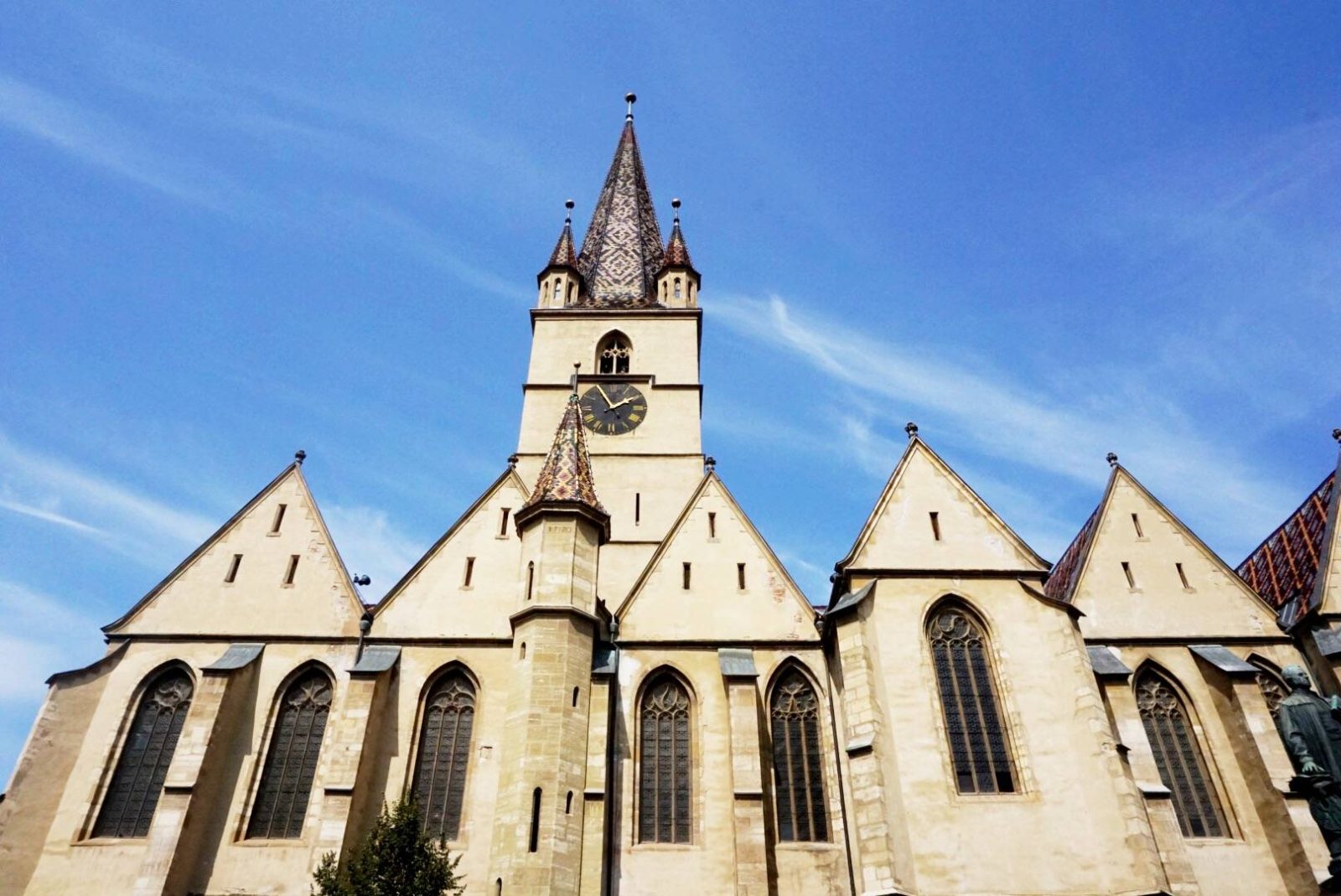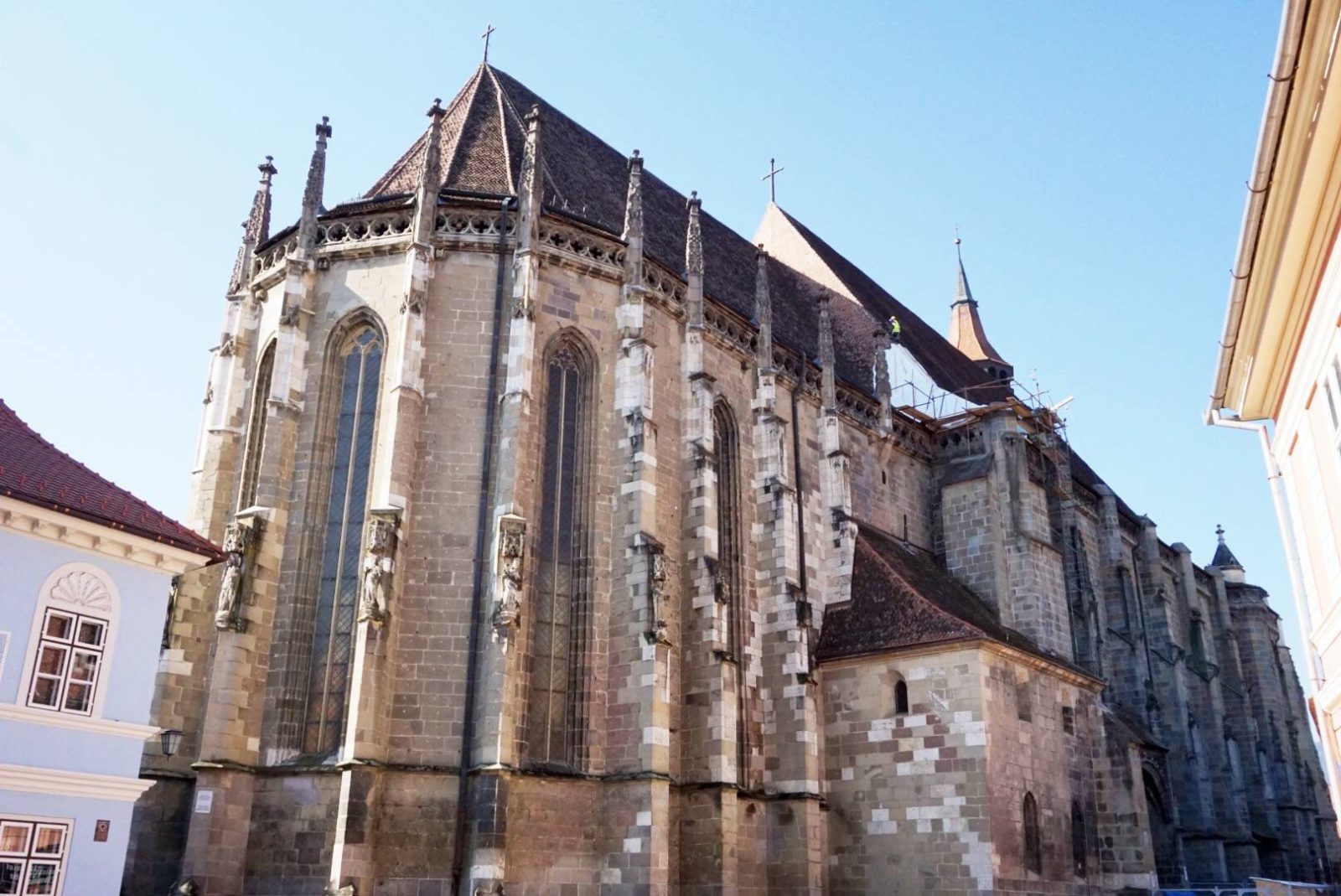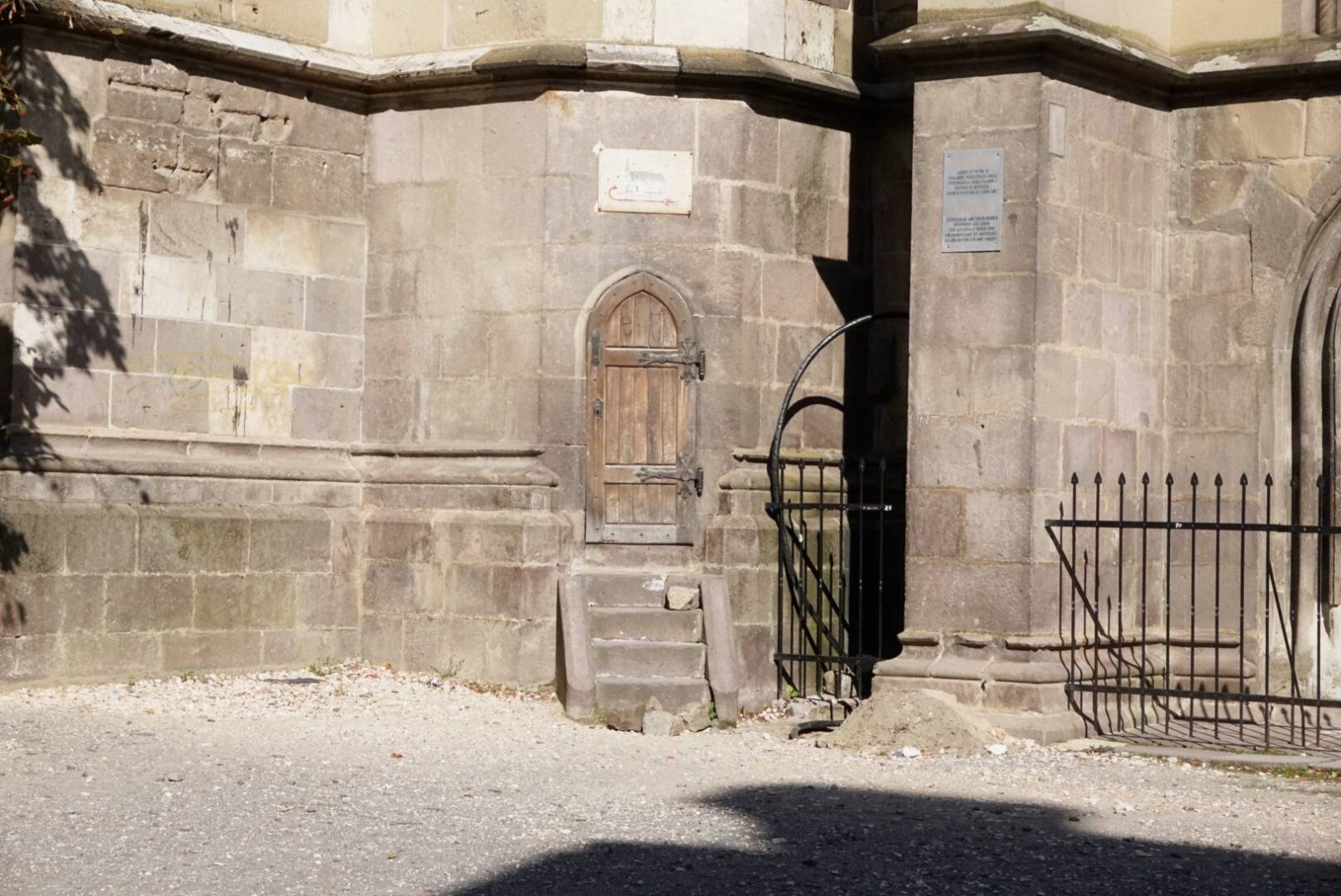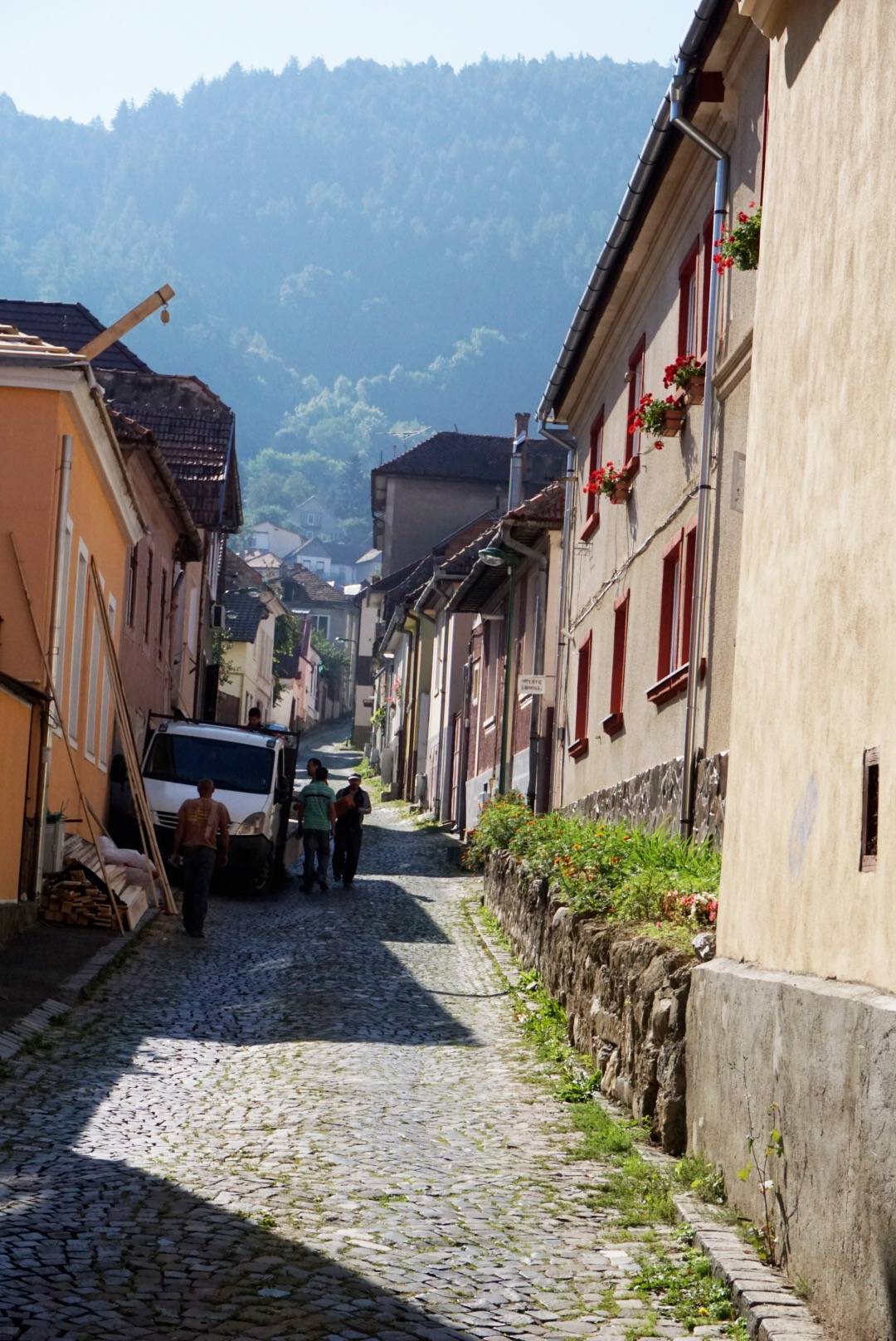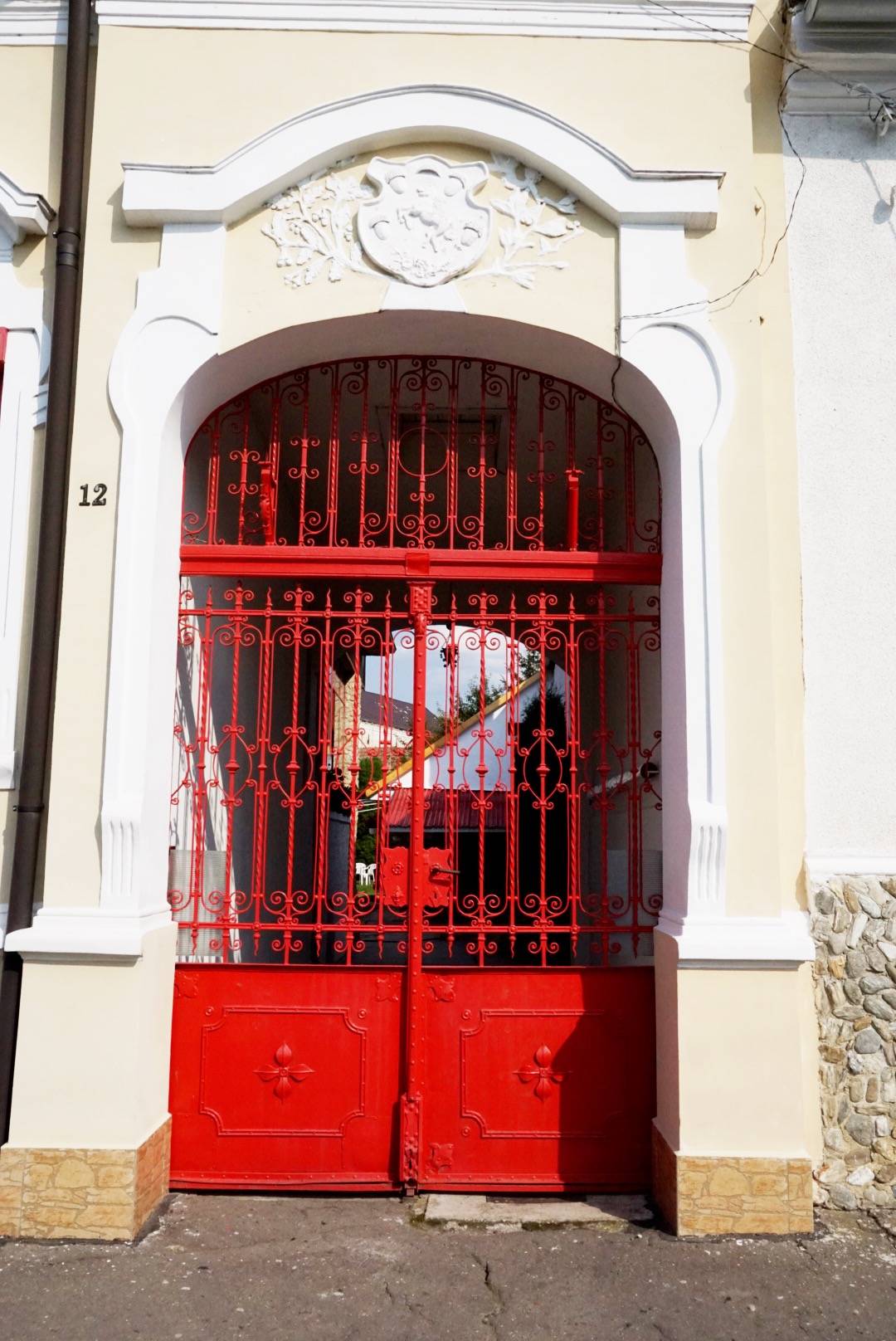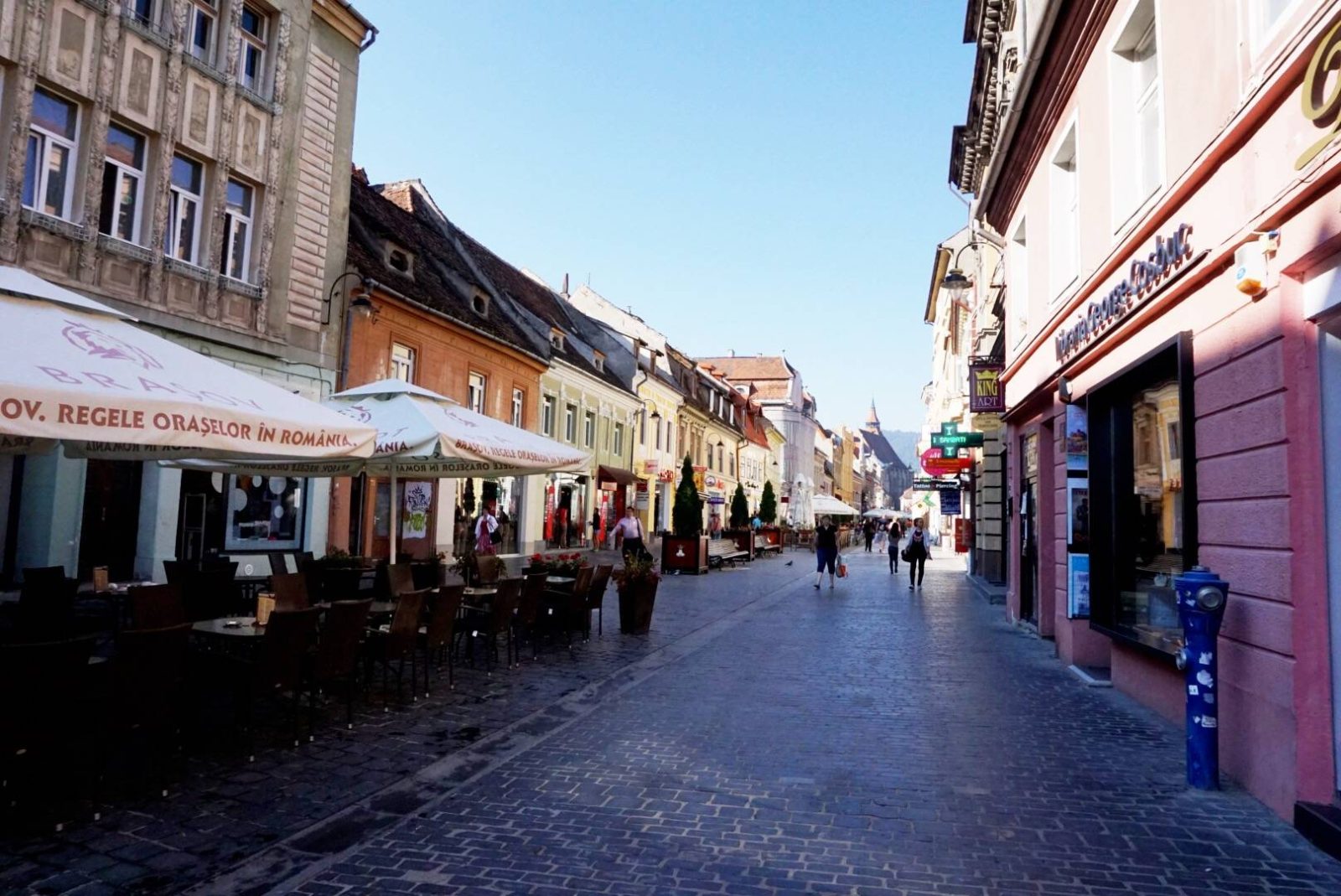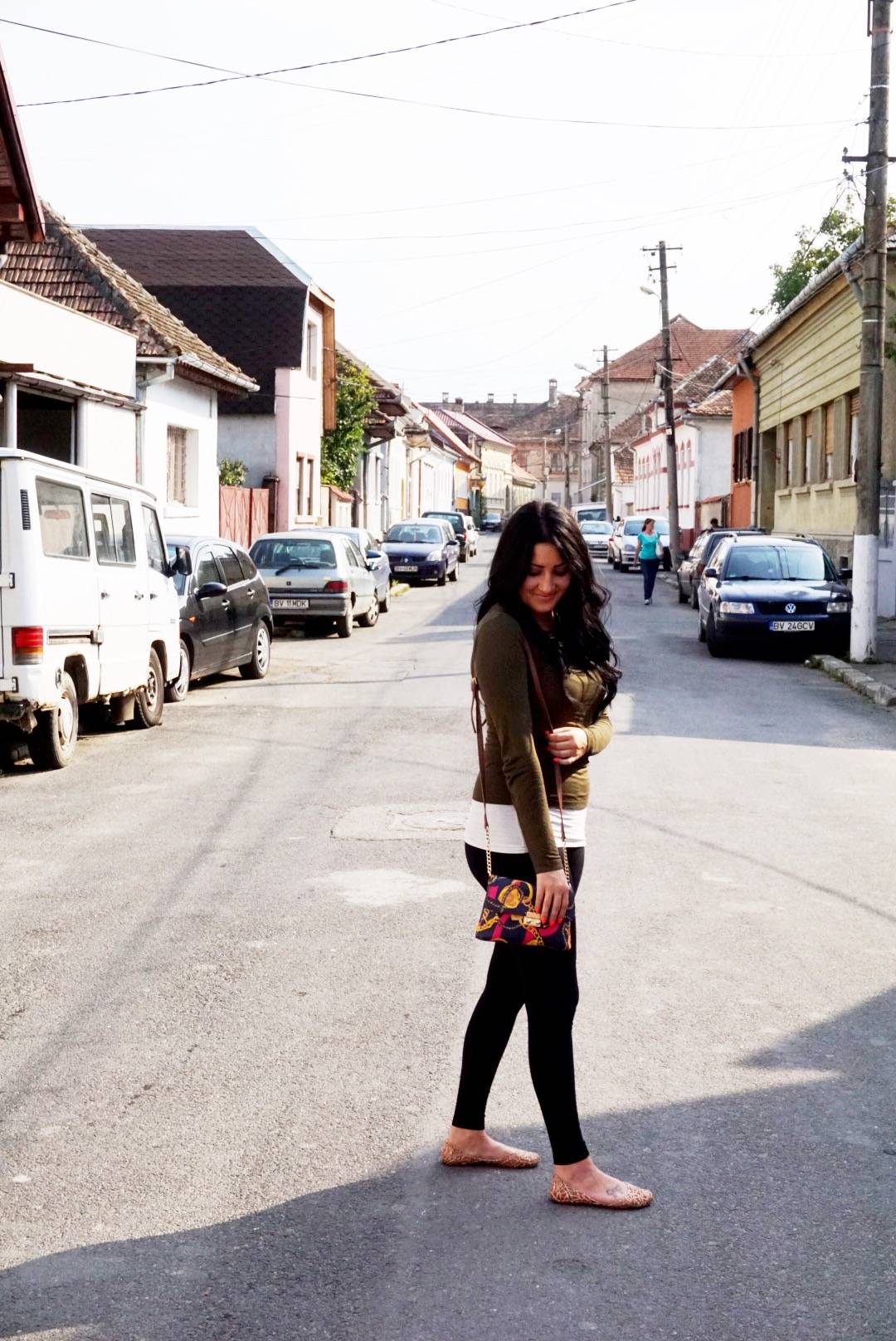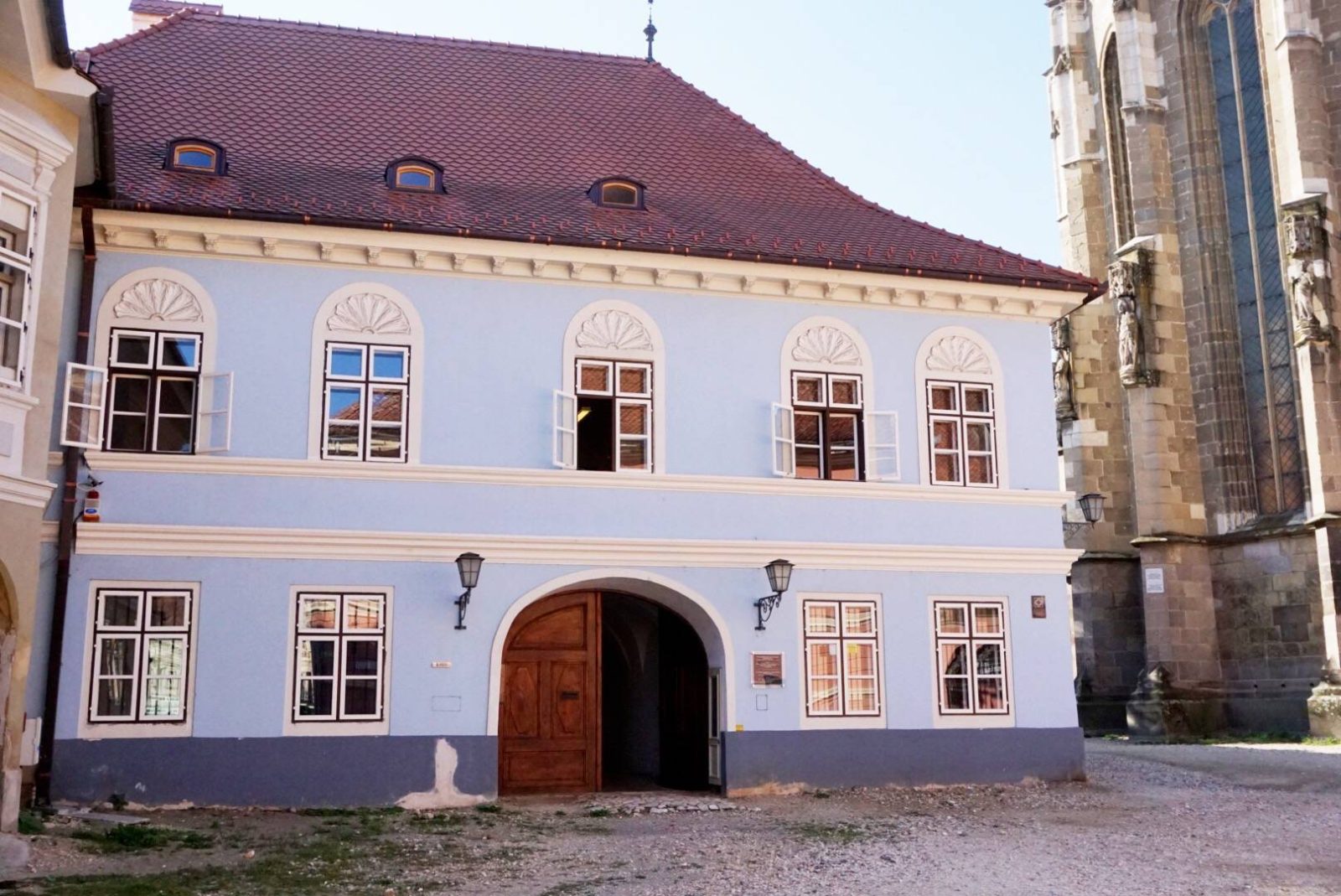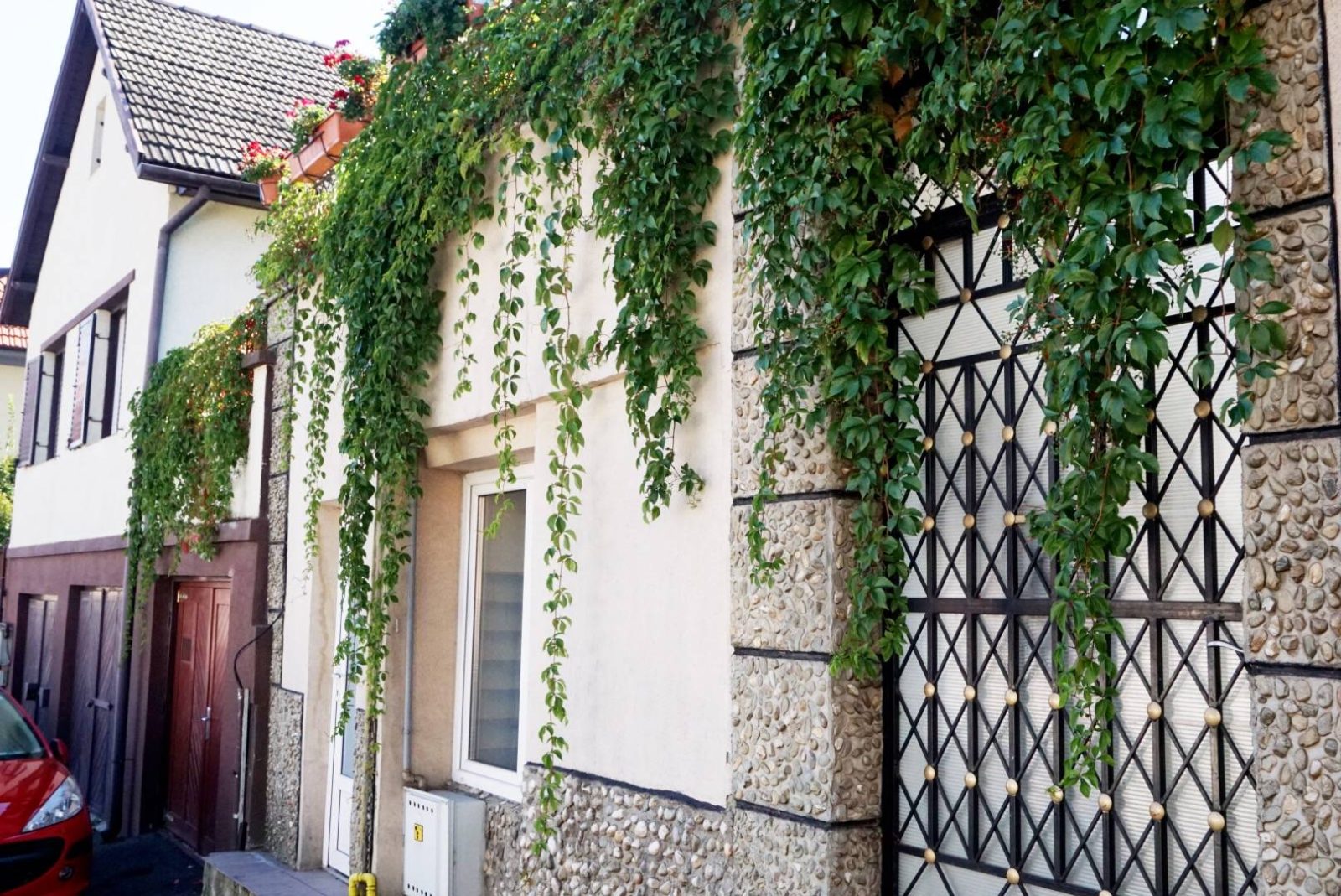 Overall, one of the coolest pieces of history we saw was the Bran castle, aka the Dracula castle. Even before traveling to Romania we planned on going here. My grandpa always loved the story of Dracula and talked about how he was actually a real person and lived in this country, so I felt like it was a must that we go experience it. The castle was beautiful and bigger than I imagined. The coolest part about the tour was that you could go up all the staircases and enter every room. I feel like most historical homes and places (Greenfield Village for example, )most staircases and levels are roped off. However, not here. As a visitor you really get to experience and take a look at each part of the castle.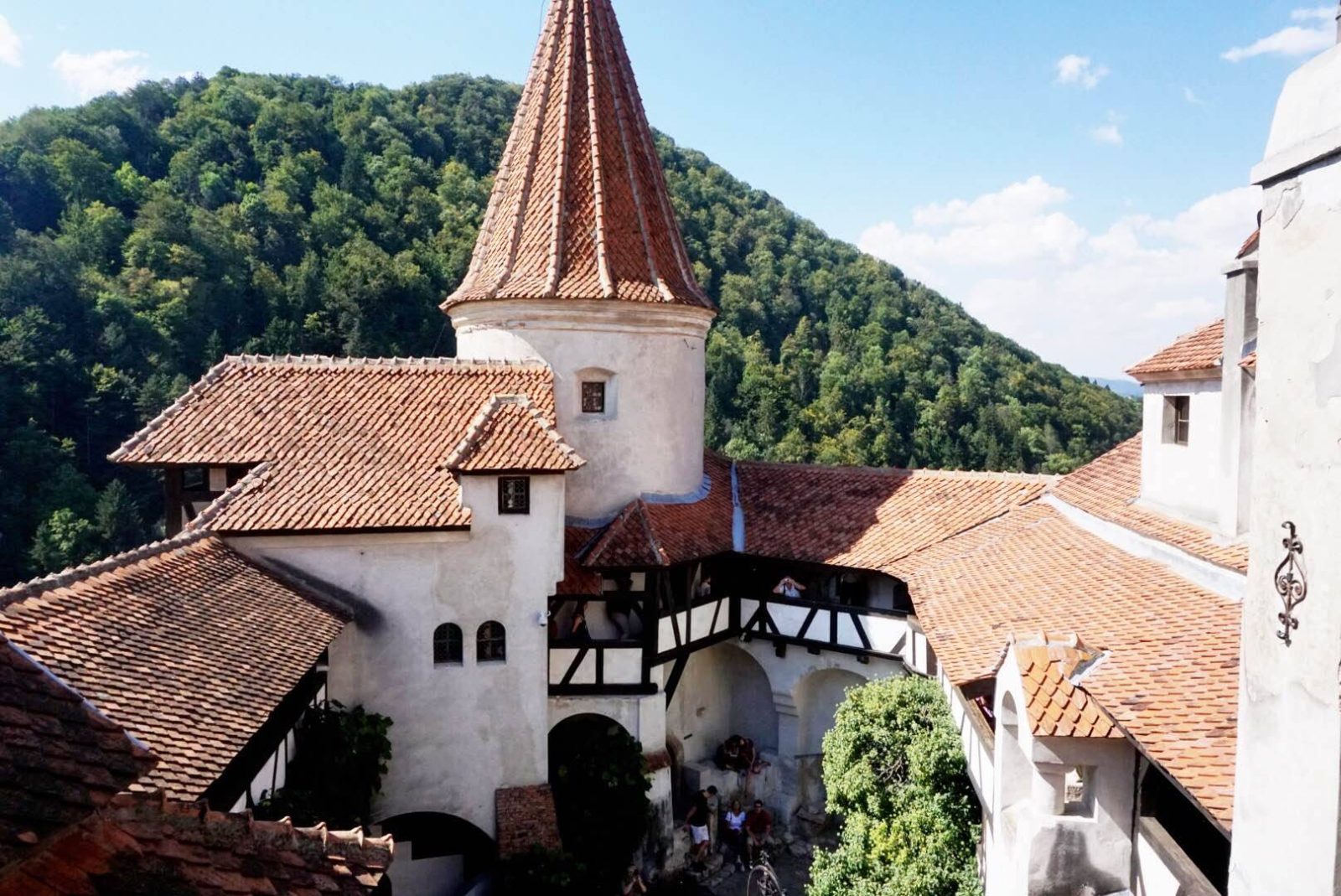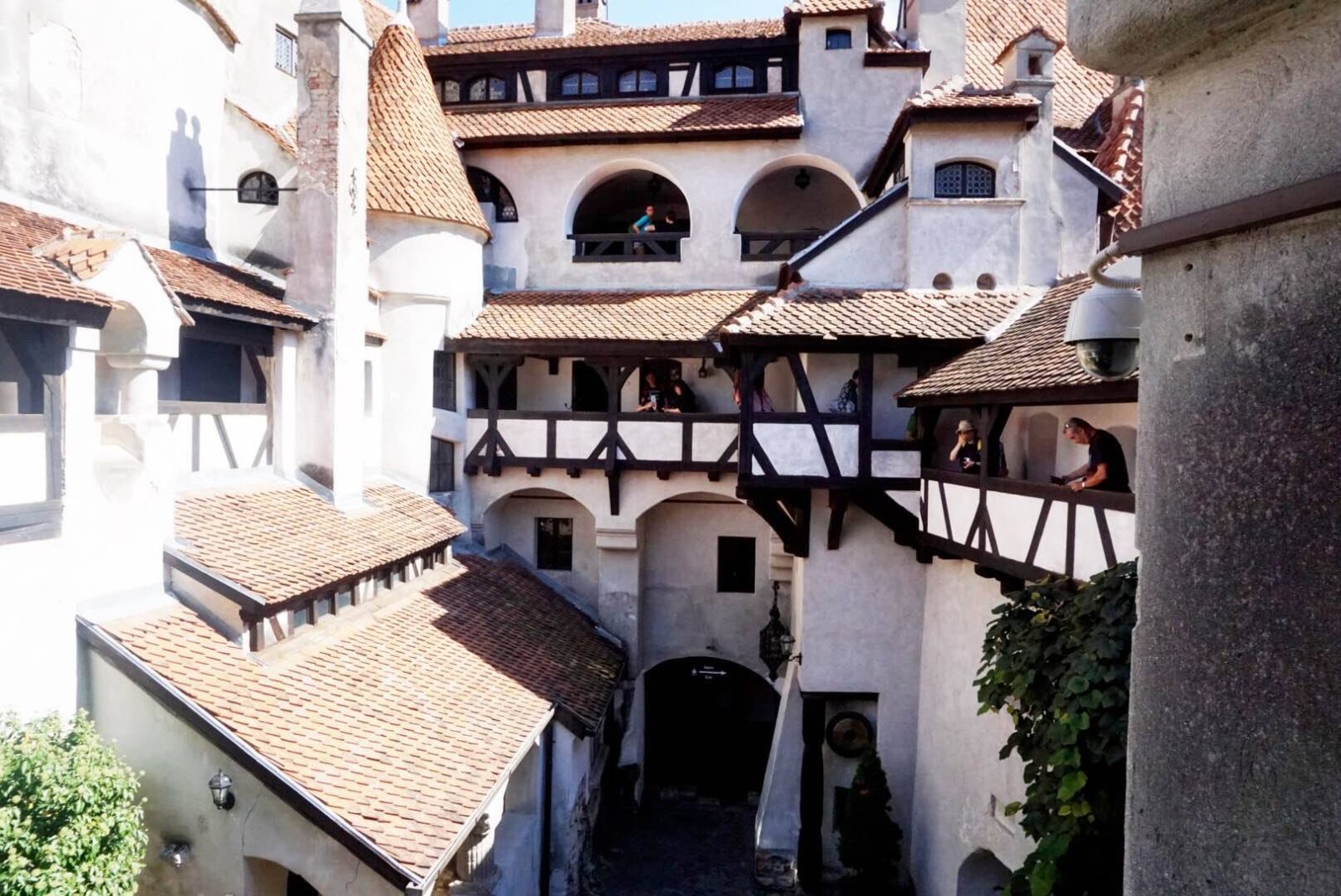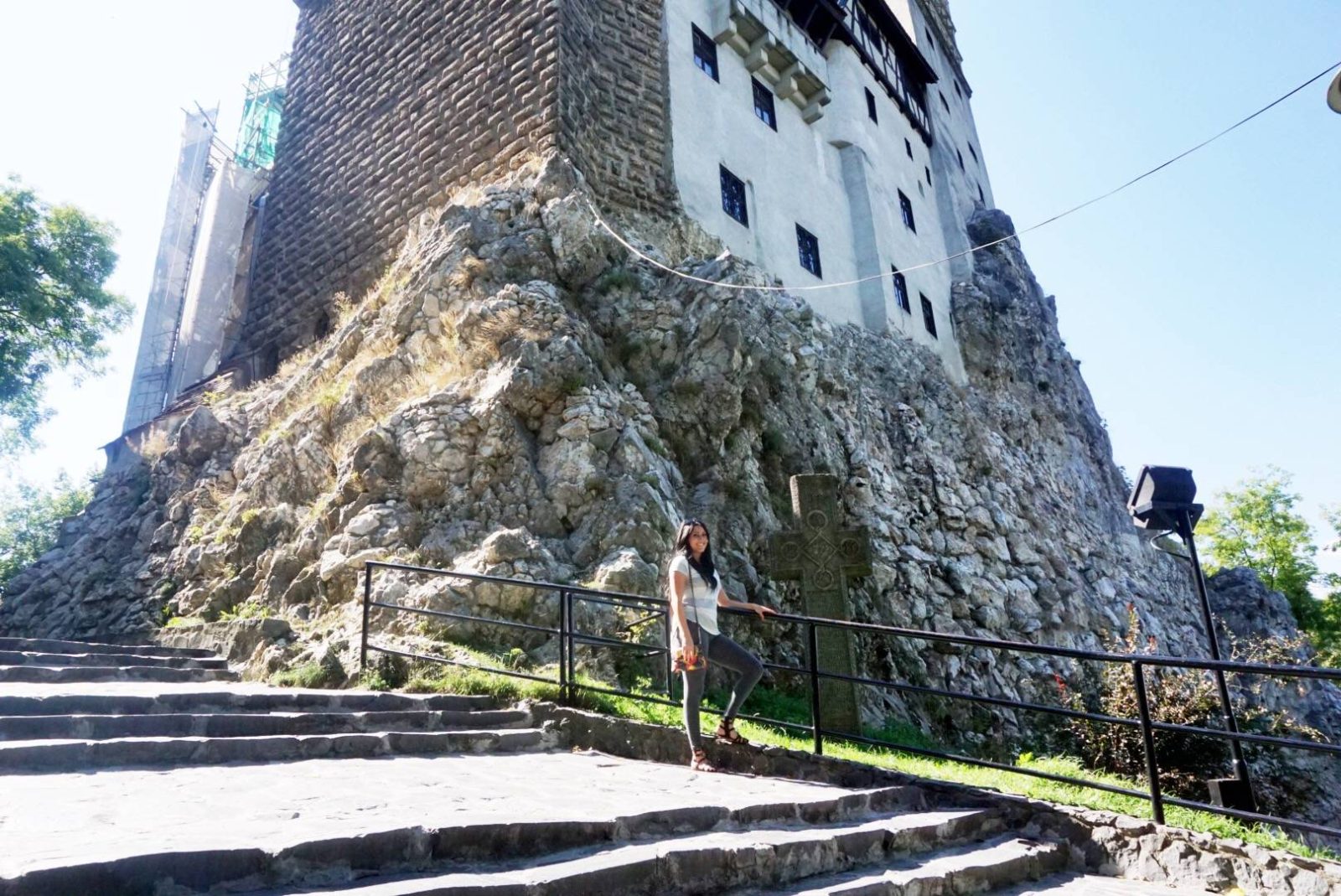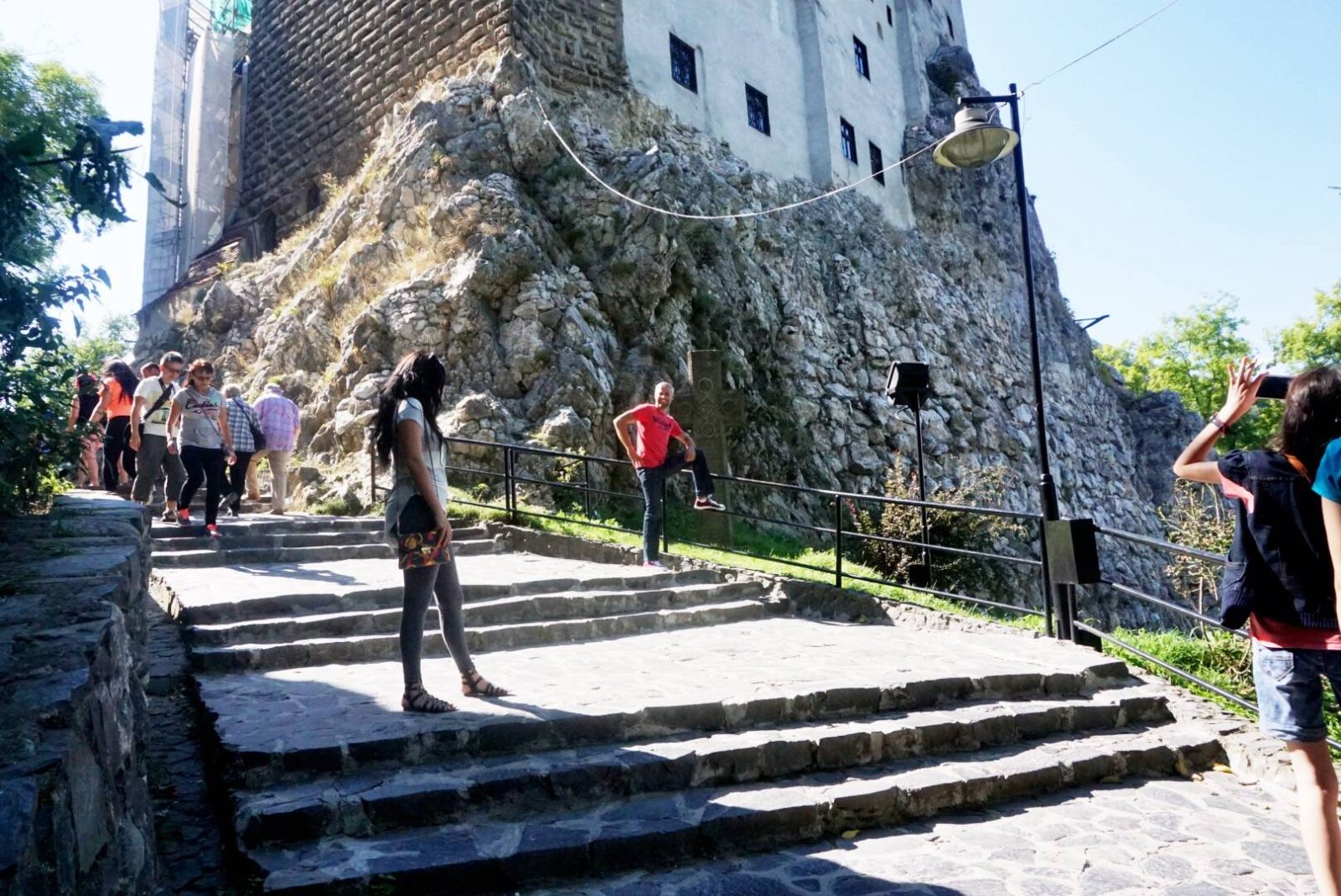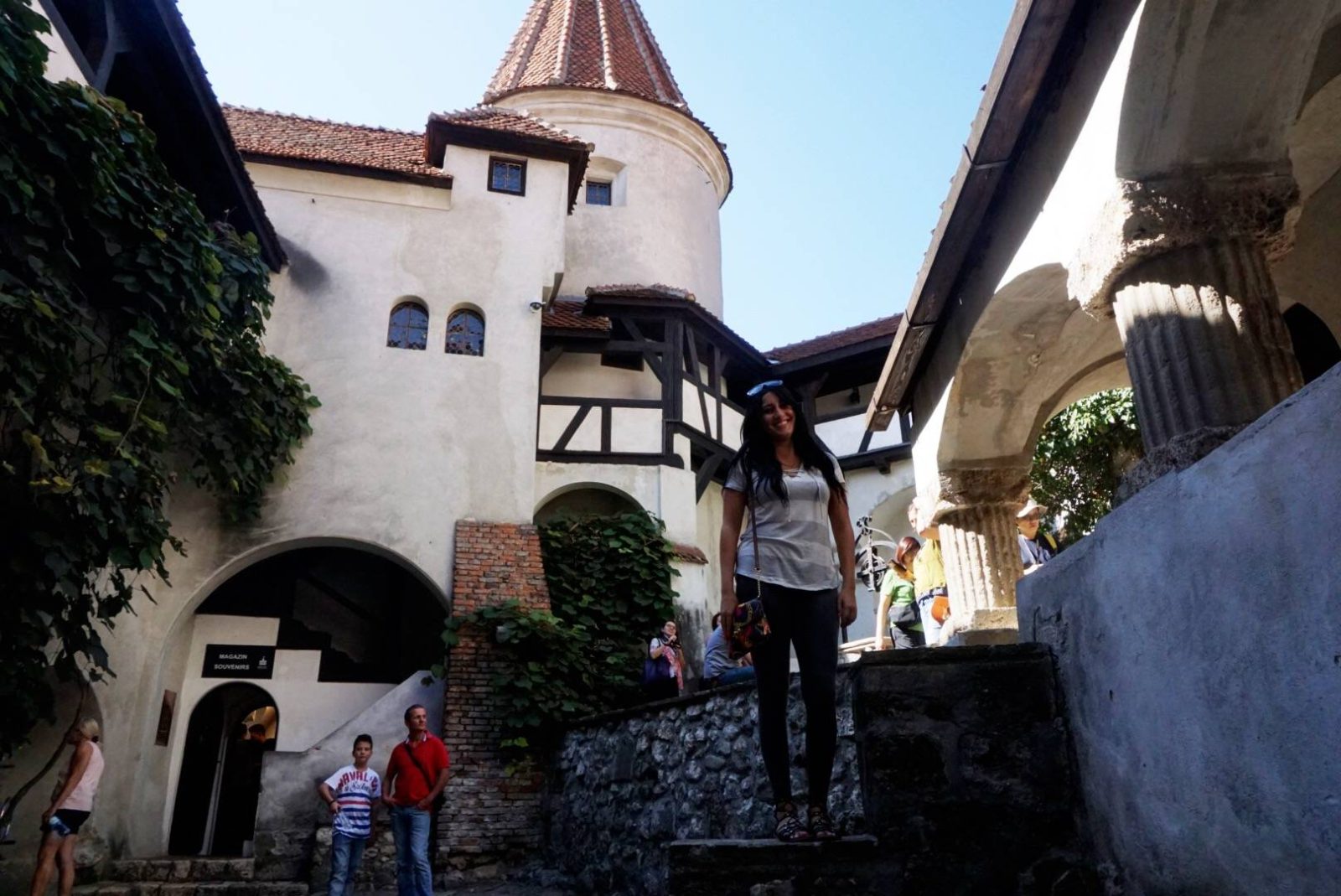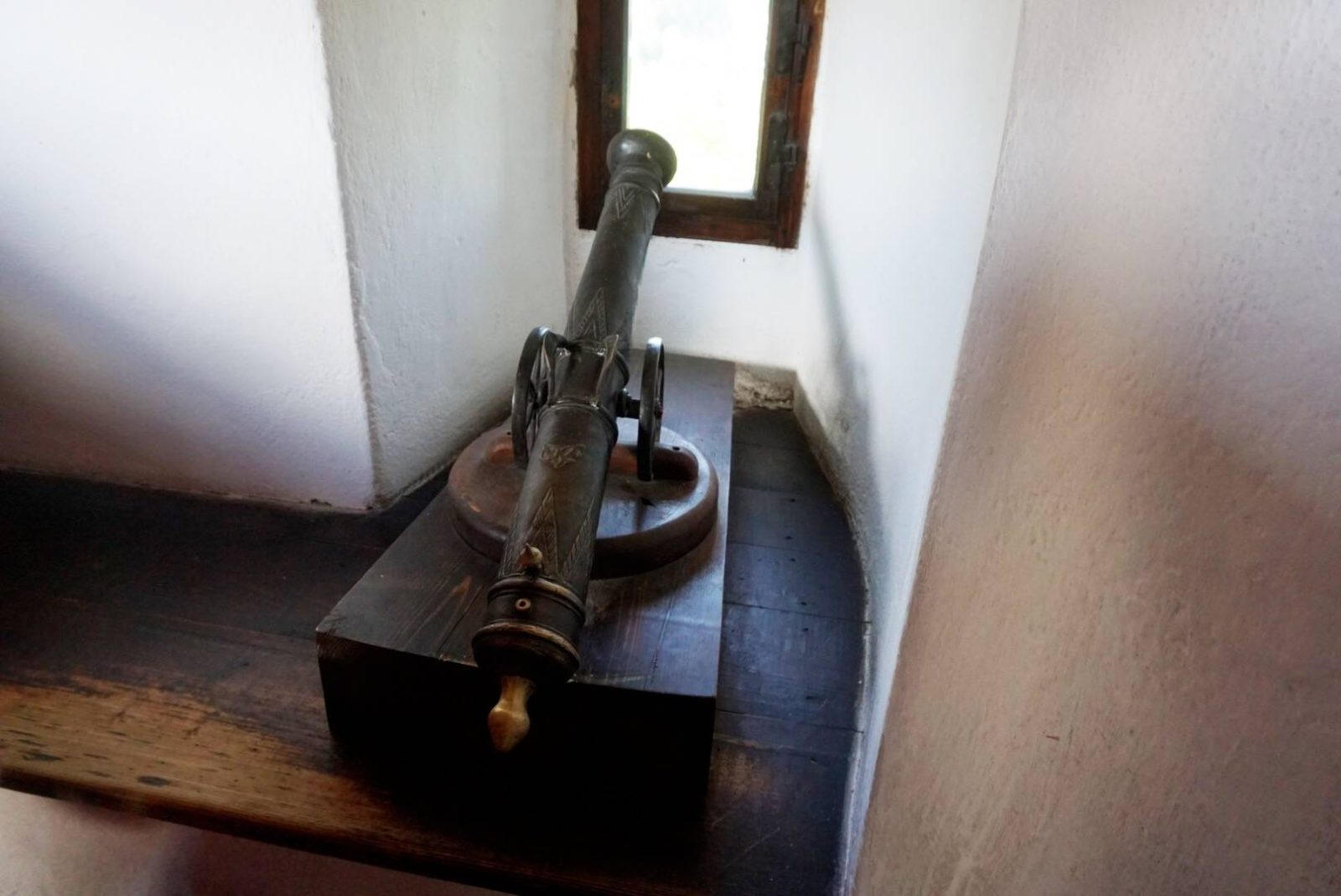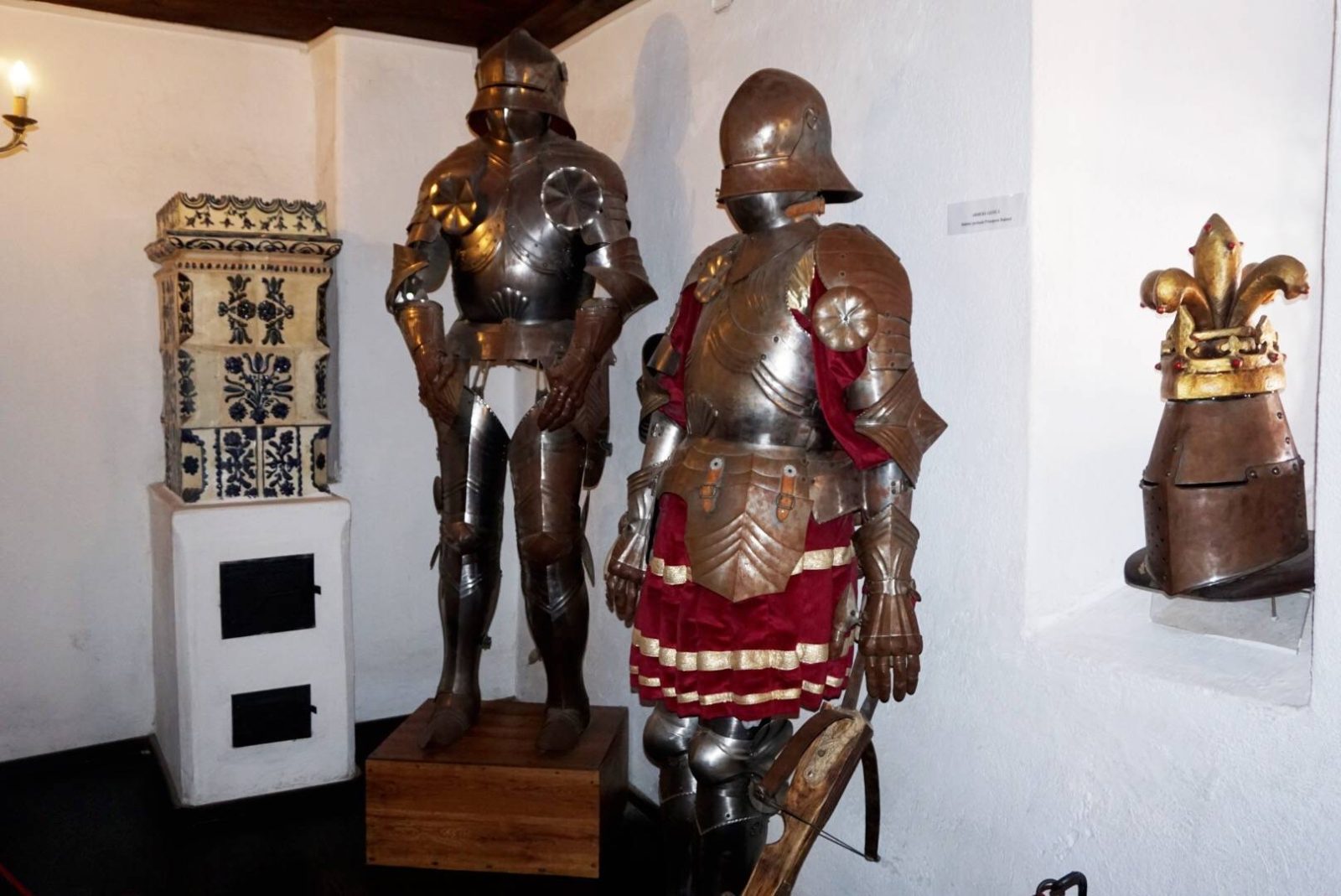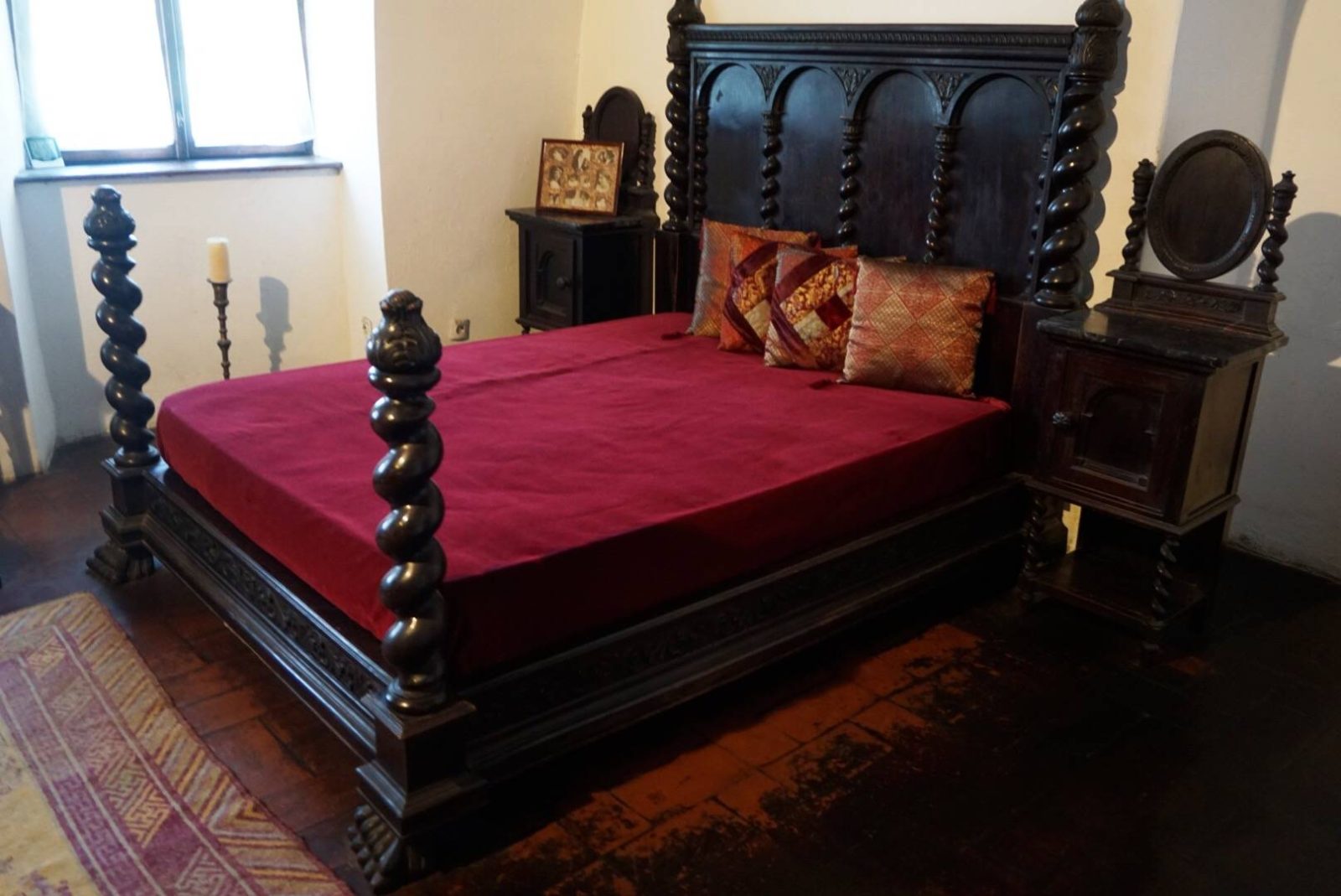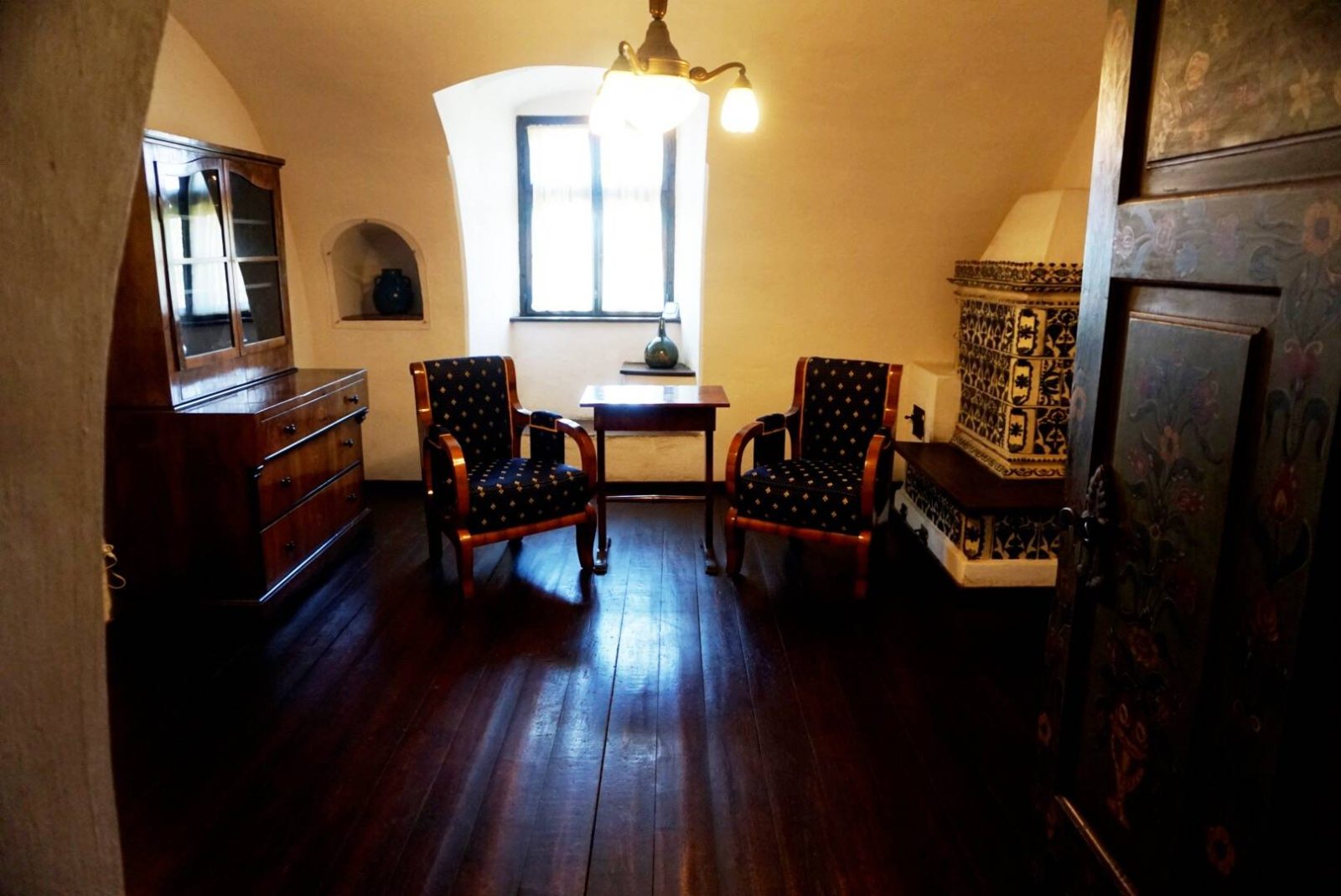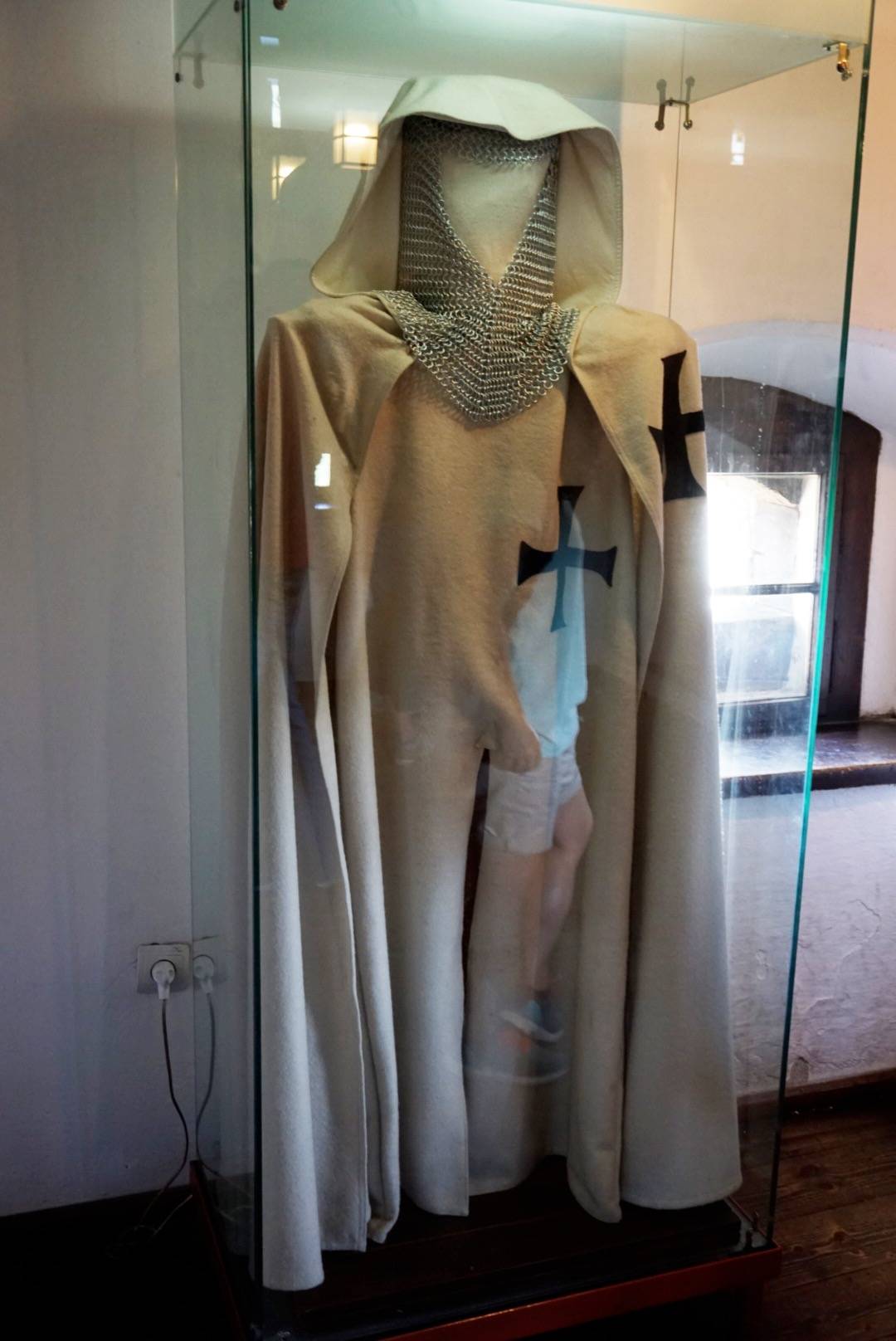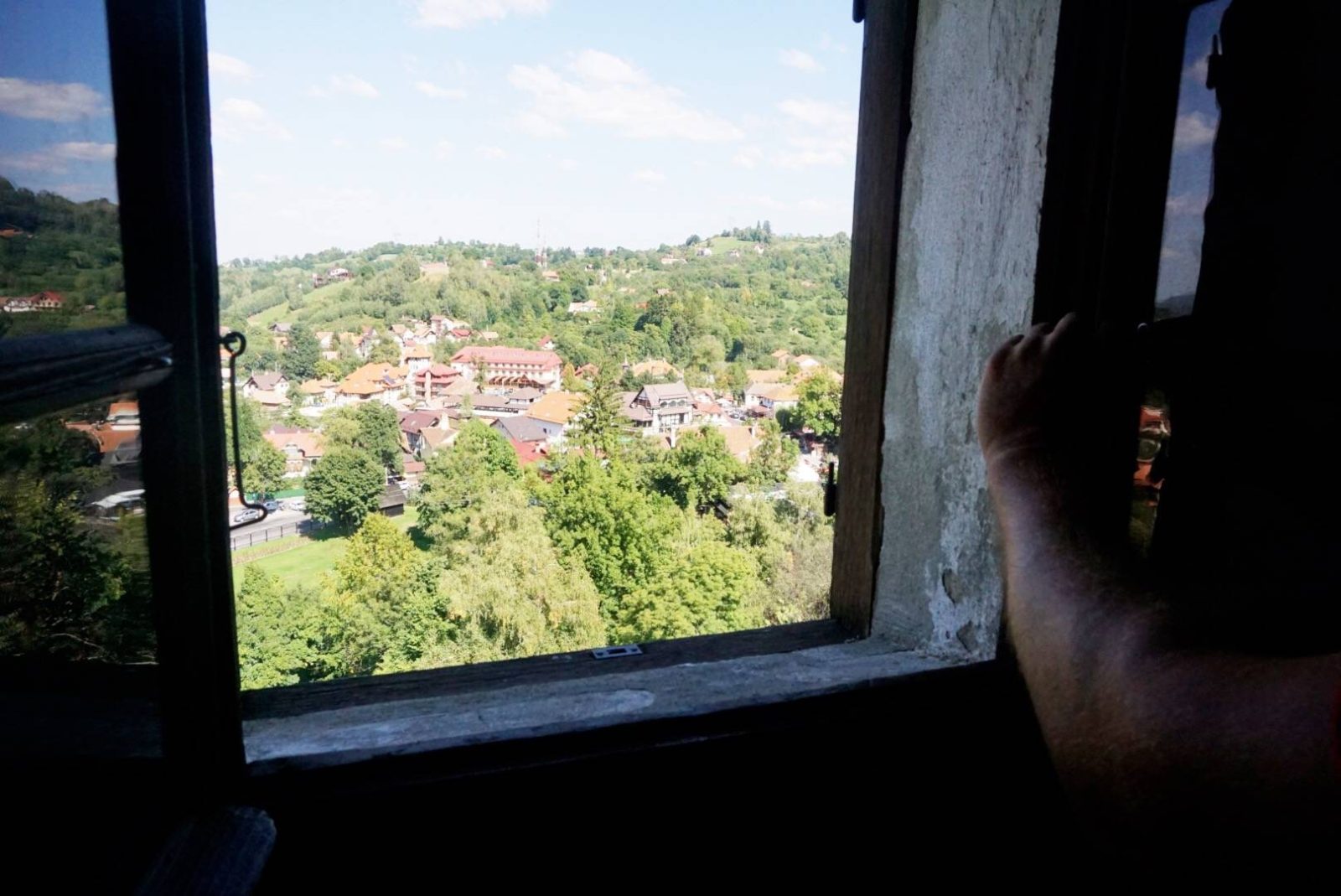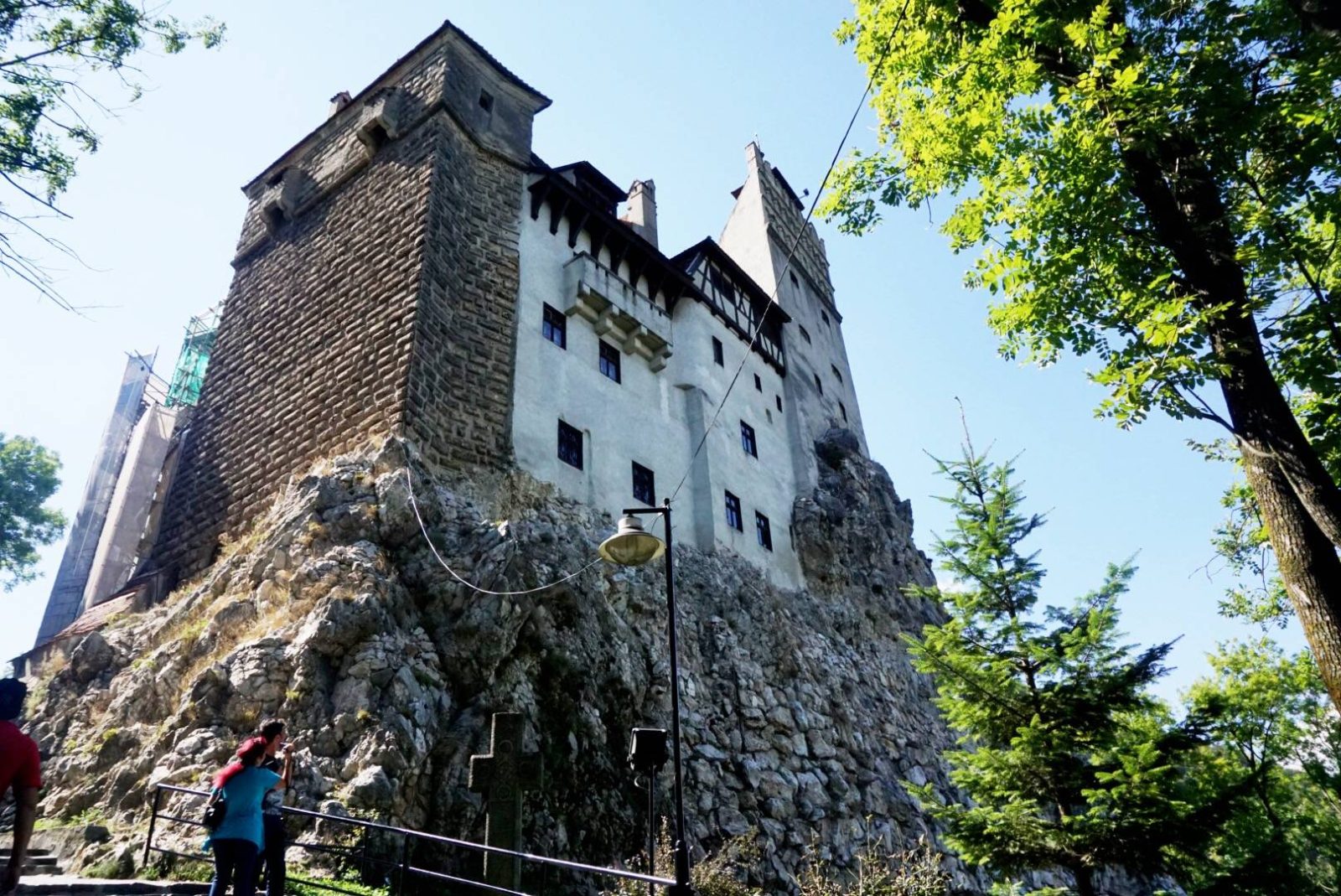 Romania is truly a hidden gem of a country. Although it is not one of the most popular European countries to visit, I think it should be. It's just as beautiful as other countries I have visited and a wonderful experience. The language is such a pretty language to listen to and there are a ton of things to see. It's a blessing I had the chance to visit for such a long period of time.
xoxo,
-Sélah