Ahh! It's here again, the Nordstrom anniversary sale. I have to be honest this is the first year I'm actually shopping the sale and super into it. If you're on Influencer level or a card holder then the sale is already open to you! Can't say I'm not jealous, haha. I have to wait for the sale to open on August 19, which is when it's open to everyone. Hopefully next year I can shop it early. That's the goal. Here are some of my favorite pics that I have my eye on when I'm able to shop. Also, check out my insta @selahchristeen for a chance to win a $150 Nordstrom gift card!!
xoxo,
-Sélah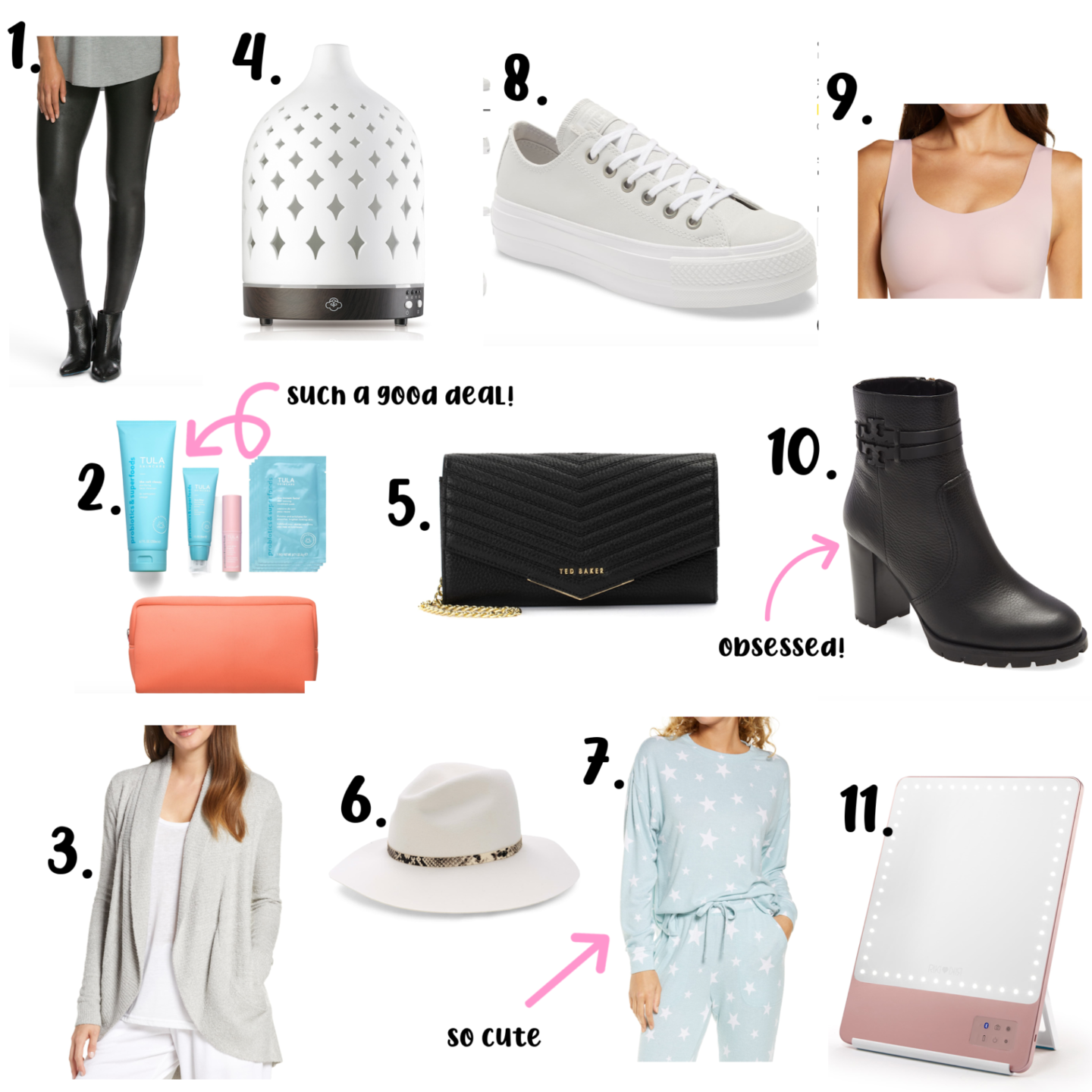 Shop my faves here:
Spanx Leather Leggings: I've had my eye on a nice pair of leather leggings for a while now and I've heard nothing but good things about these.
Tula Products: I'm sooo excited to finally get my hands on this brand. What a great deal!
Barefoot Dreams Cardigan: I don't own anything from this brand but again I'm dying too. They can get pretty pricey and I head how soft these cardigans are.
Diffuser: I've been looking around for a chic and pretty diffuser for my living room. I love the design of this one.
Ted Baker Crossbody: LOVE this sleek bag
Hat With Snake Skin Detail: This is so fricken cute and trendy.
Pj's: I'm such a sucker for a cute pair of matching pajamas.
White Converse: I love how chunky these are. They would look super cute with so many different looks.
Bra: The comfiest wireless bras ever!!
Tory Burch Booties: I'm obsessed! These are deff on the top of my list.
Mirror: I love the color of this mirror. I've had my eye on it for a long time but now that it's finally on sale I deff want to snag it.