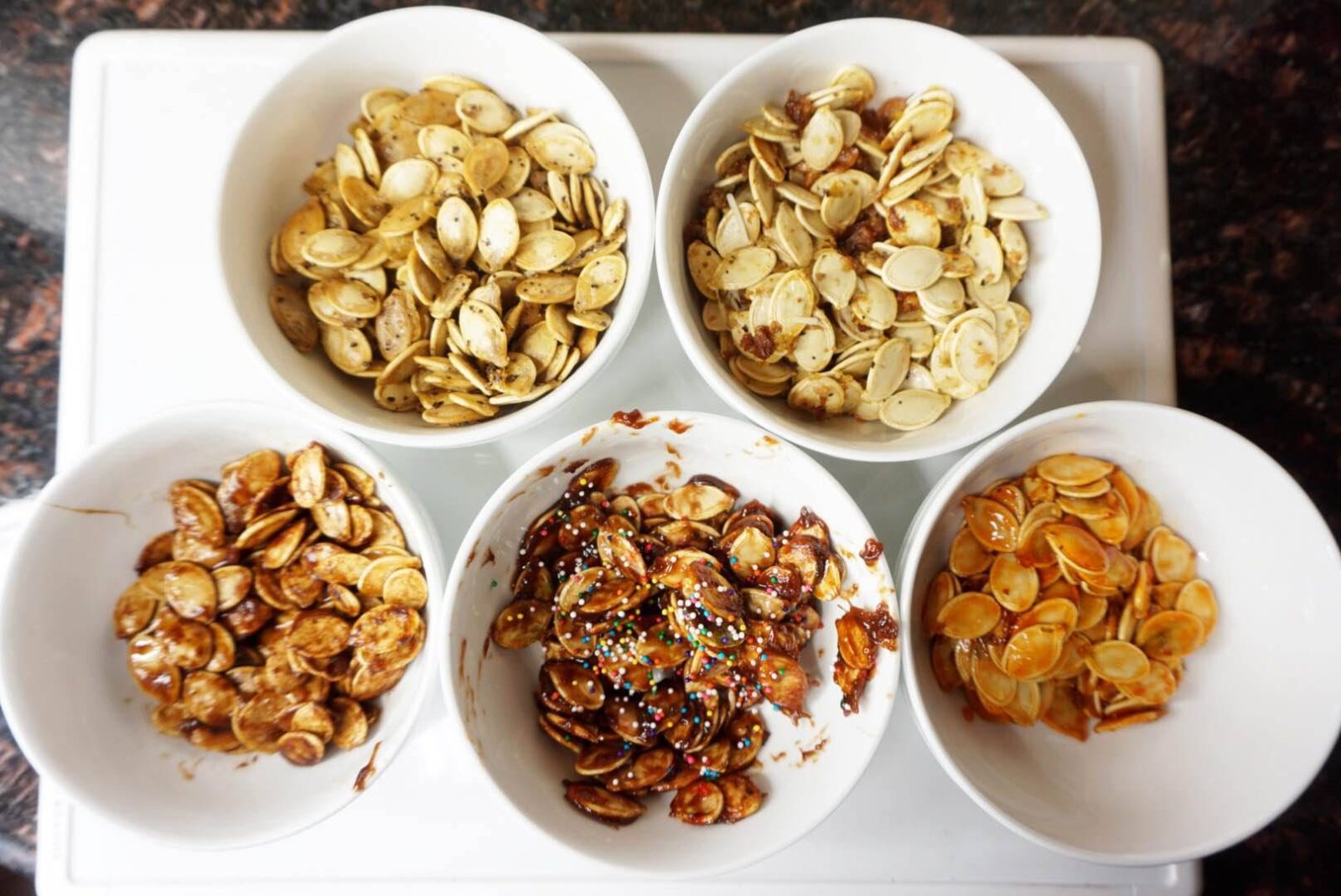 As much as I love summer and wish it would never come to an end I do love fall, minus the cold weather and lack of sunshine. The food is delicious, I love visiting the cider mills and Halloween is by far my FAVORITE holiday. Since I was little my mom and I would always get a pumpkin from the cider mill and carve it and bake pumpkin seeds. I've always loved them. This year I wanted to put a little spin on just your typical pumpkin seeds. Instead of just salting them, I decided to make them five different ways with different spices and ingredients.
Here's what you need: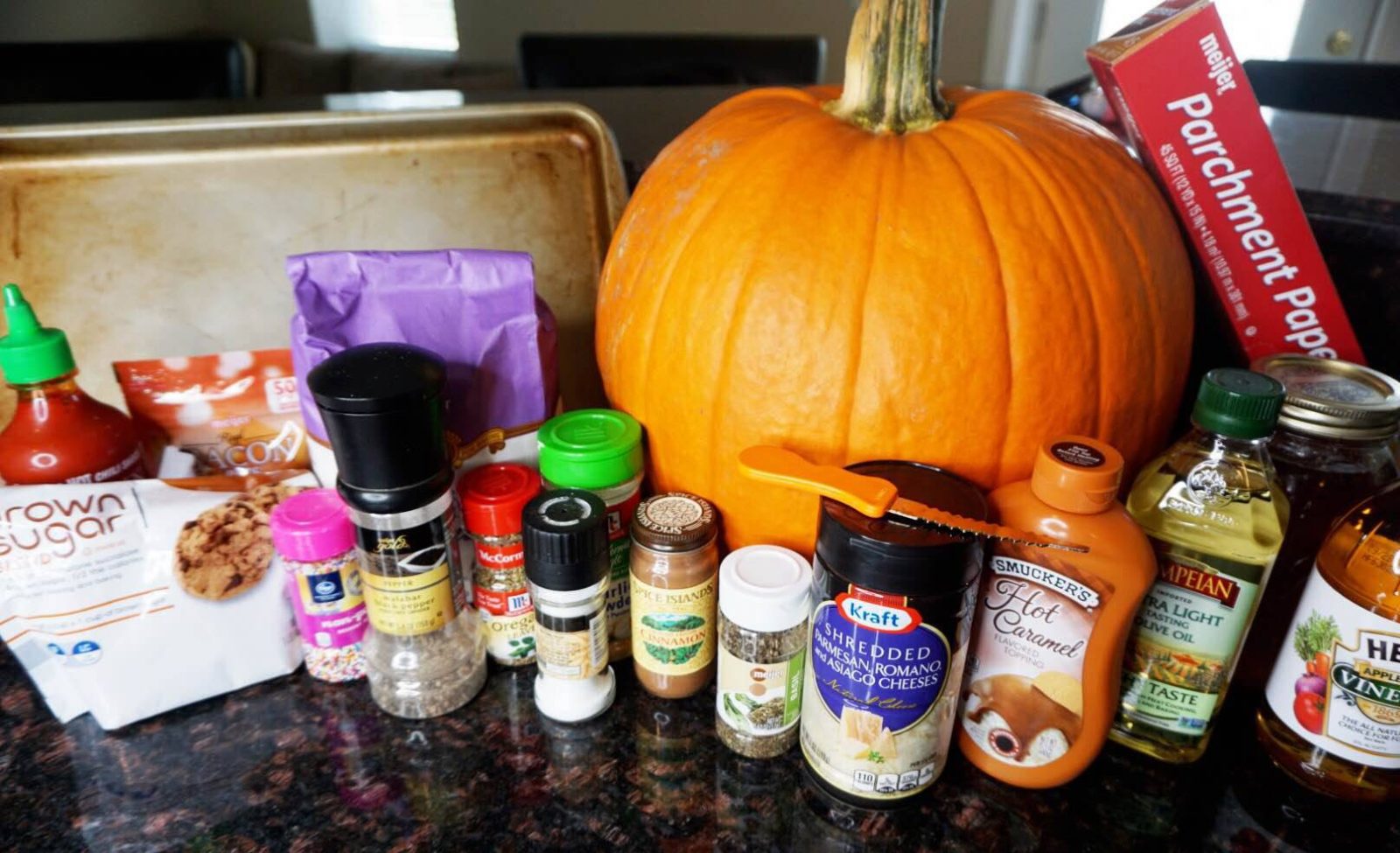 A large pumpkin
5 small bowls
One large Bowl
Measuring Cup
Pumpkin carving tool
Pumpkin scoop or tablespoon
Salt
Pepper
Olive Oil
Parchment Paper
Baking Sheet
Brown Sugar
Cinnamon
Sriracha
 Apple Cider Vinegar
Honey
Grated Parmesan
Basil
Oregano
Garlic Powder
Bacon Bits
Caramel
Sprinkles
What to do:
Carve the pumpkin and get all of the seeds out.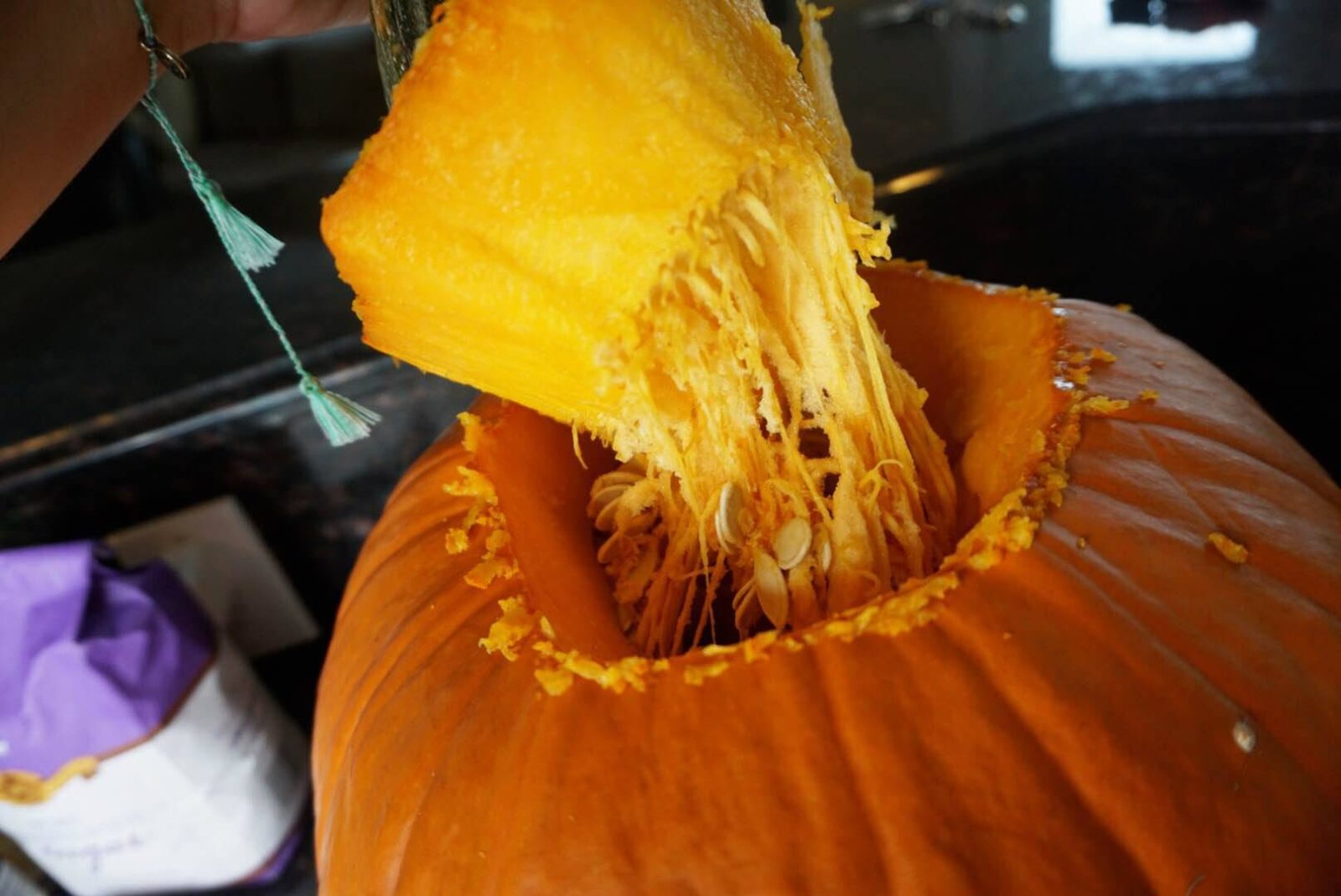 2.Place the seeds in a large bowl with hot water and let them sit for five minutes. This will separate the guts from the seeds.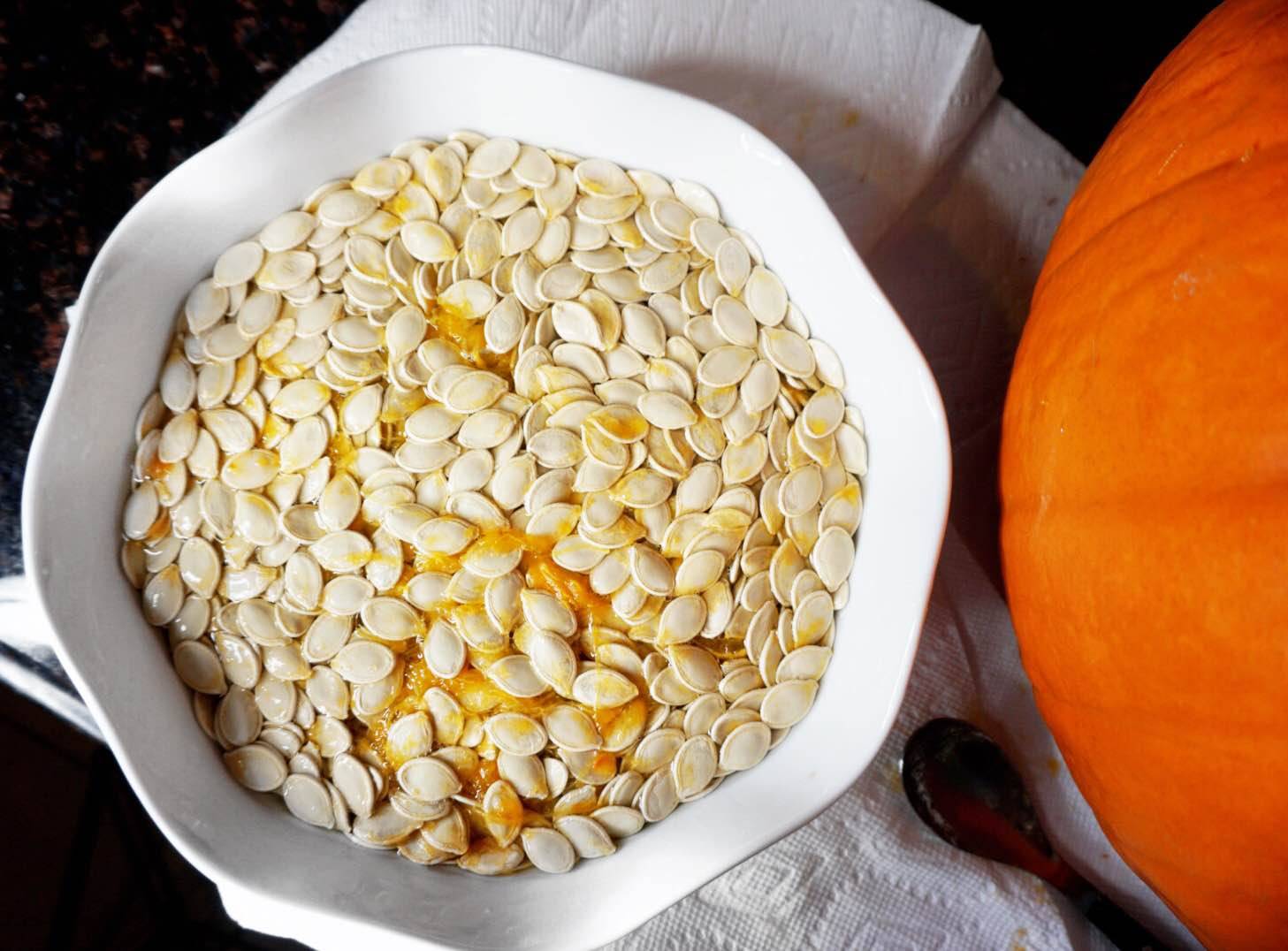 3. Scoop 1/2 cup of seeds into a measuring cup making sure there is no water.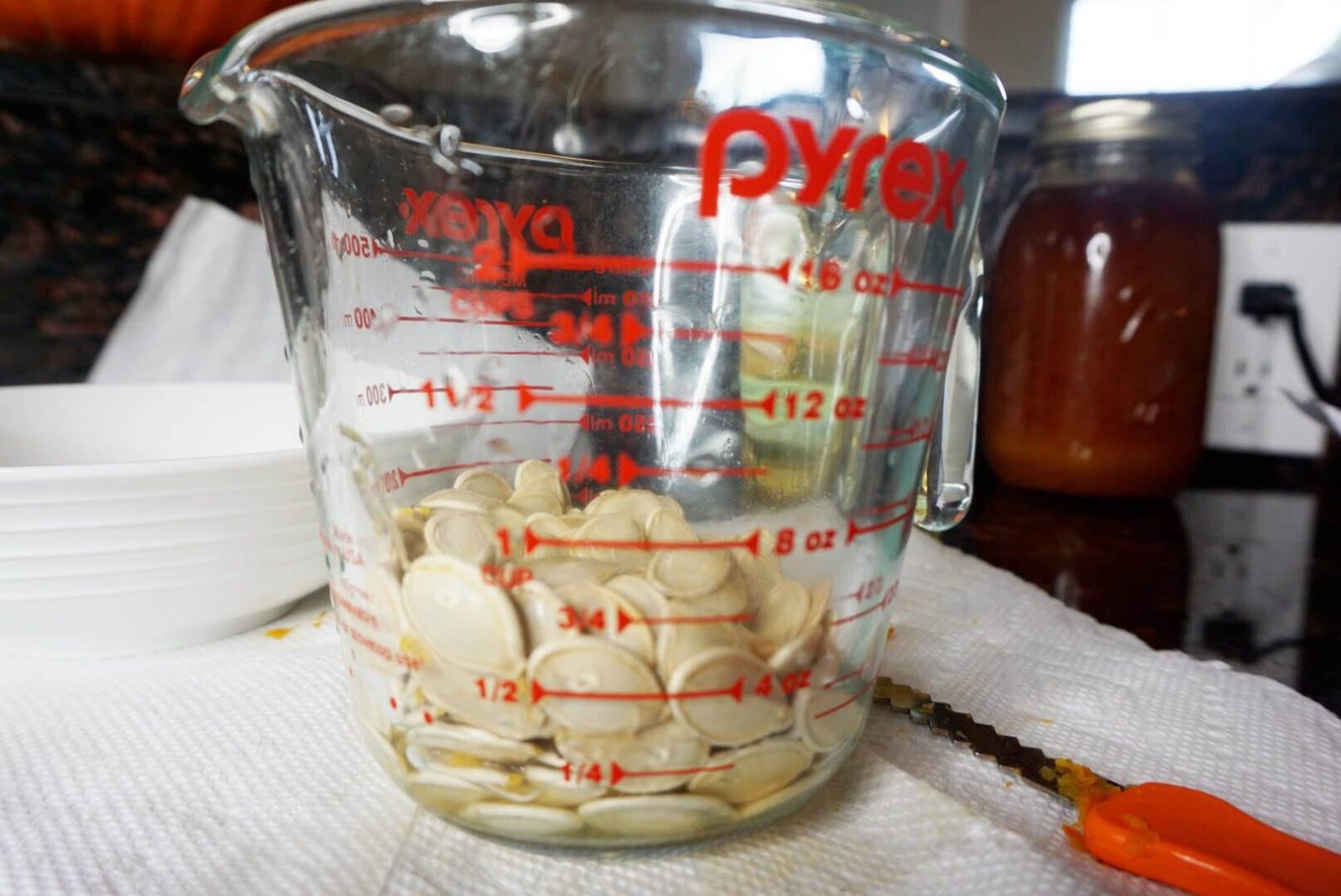 4. Put the 1/2 cup of seeds into a bowl with olive oil. (Do not fill the bowl up as much as I did at first because it's extremely hard to separate the seeds from the oil, so too much will be on the baking sheet. One Tbsp. of olive oil in the bowl should be good.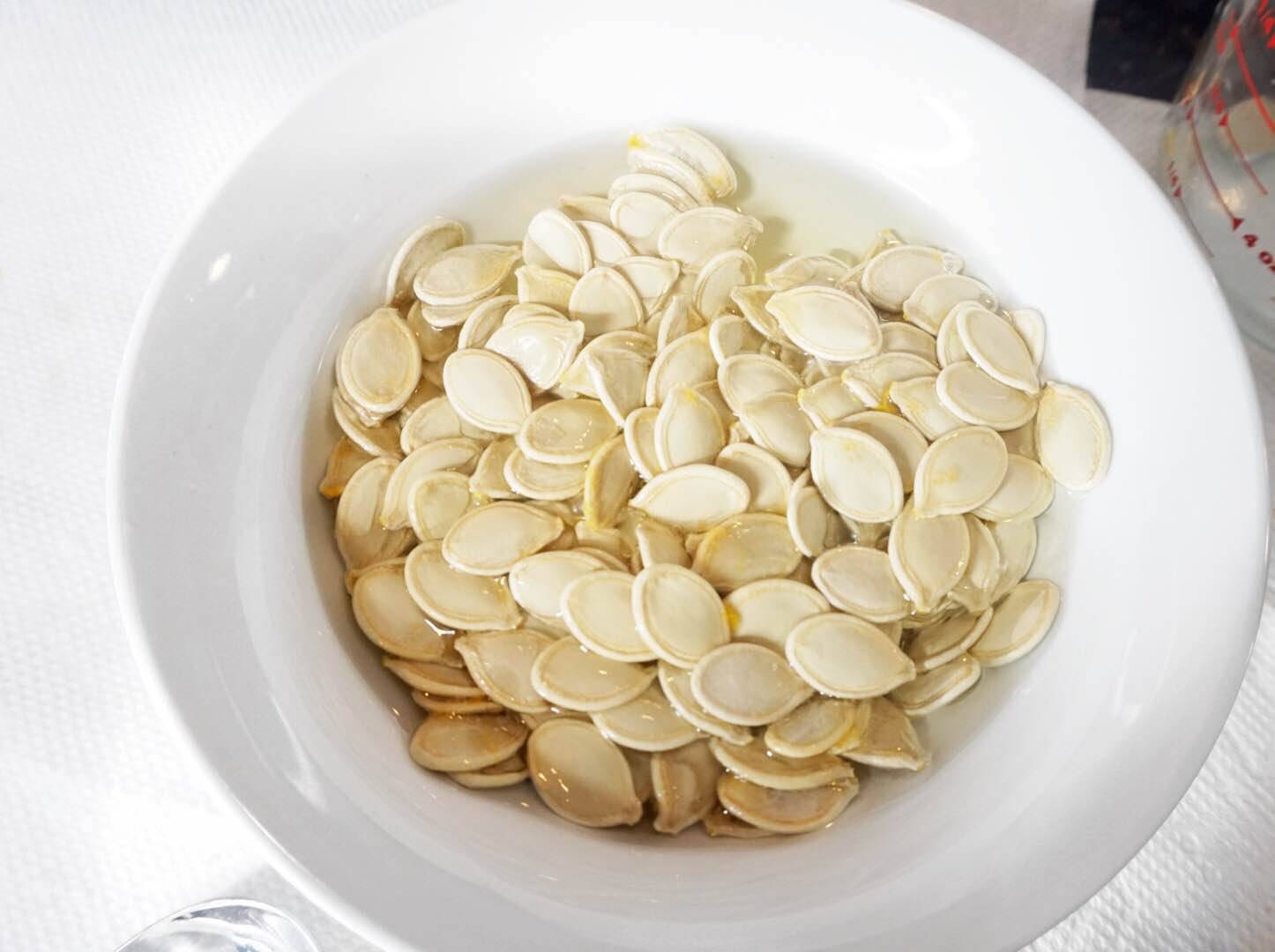 5. Place a piece of parchment paper on the baking sheet and add your seeds onto the sheet after covering them in the olive oil. Add whatever spices are needed. I did not use specific measurements for the ingredients, just eyeball it and it will work fine!Tip: You can put two different kinds of seeds on the baking sheet to cook at the same time. Just make sure the liquid ingredients don't mix.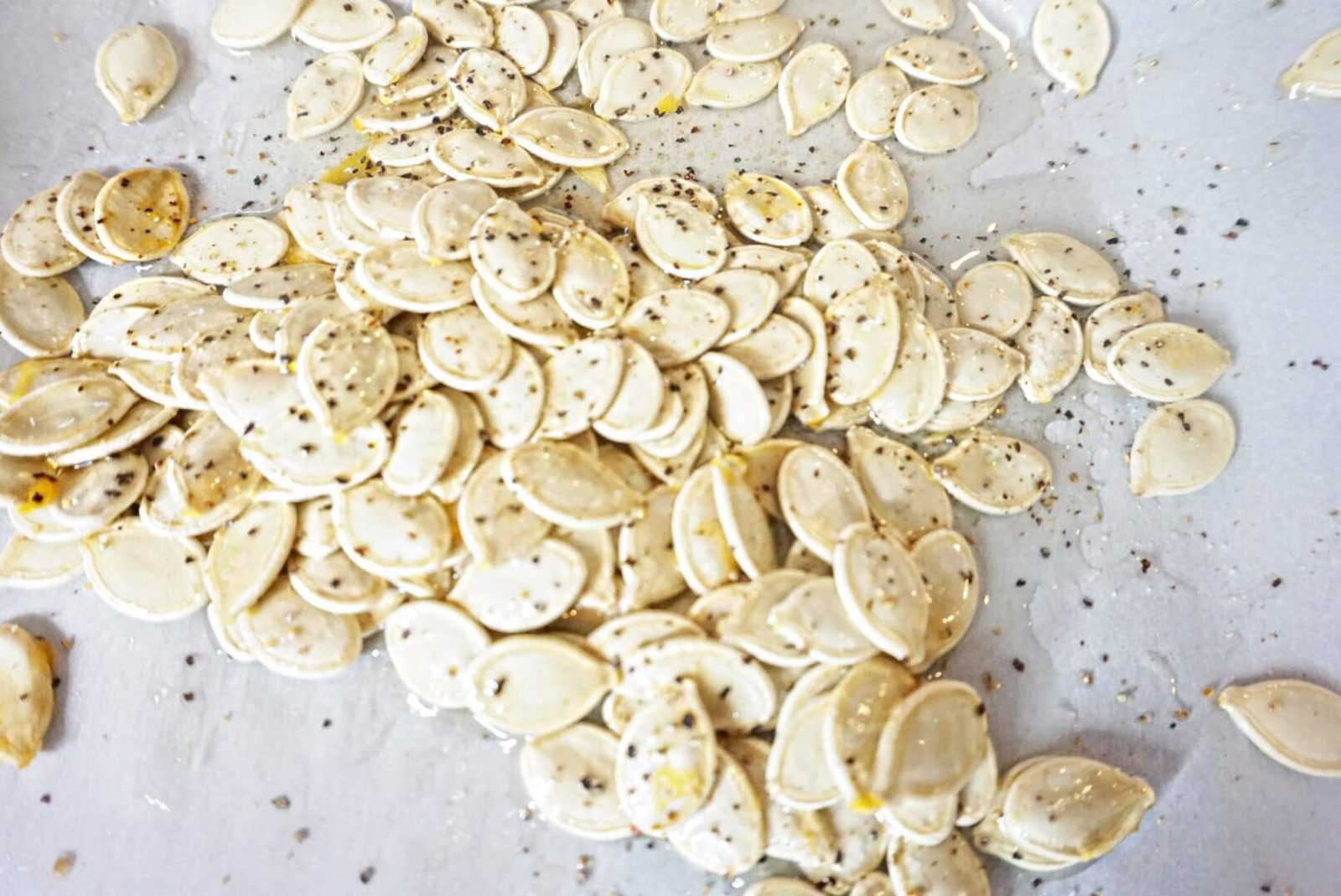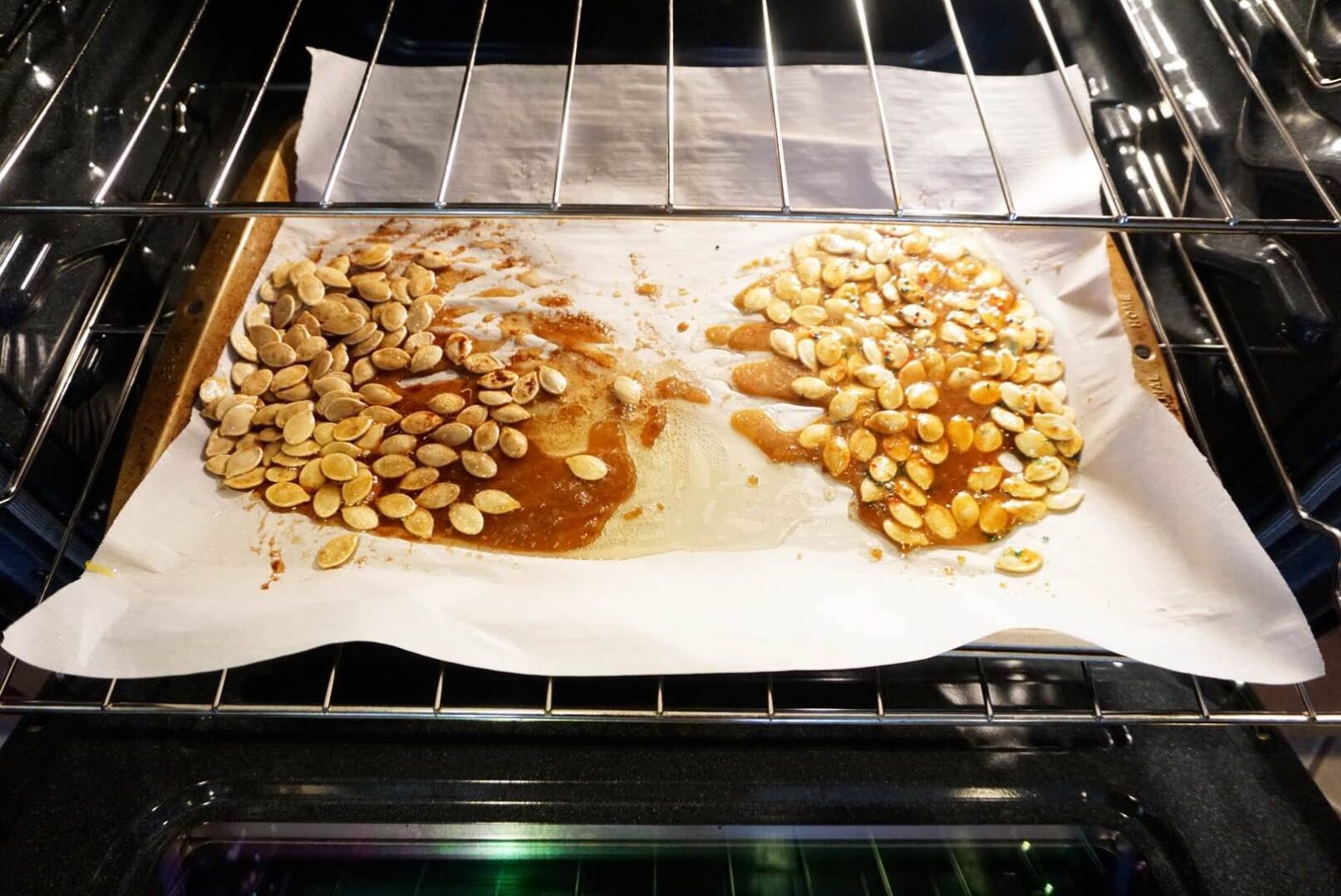 Salt and Pepper: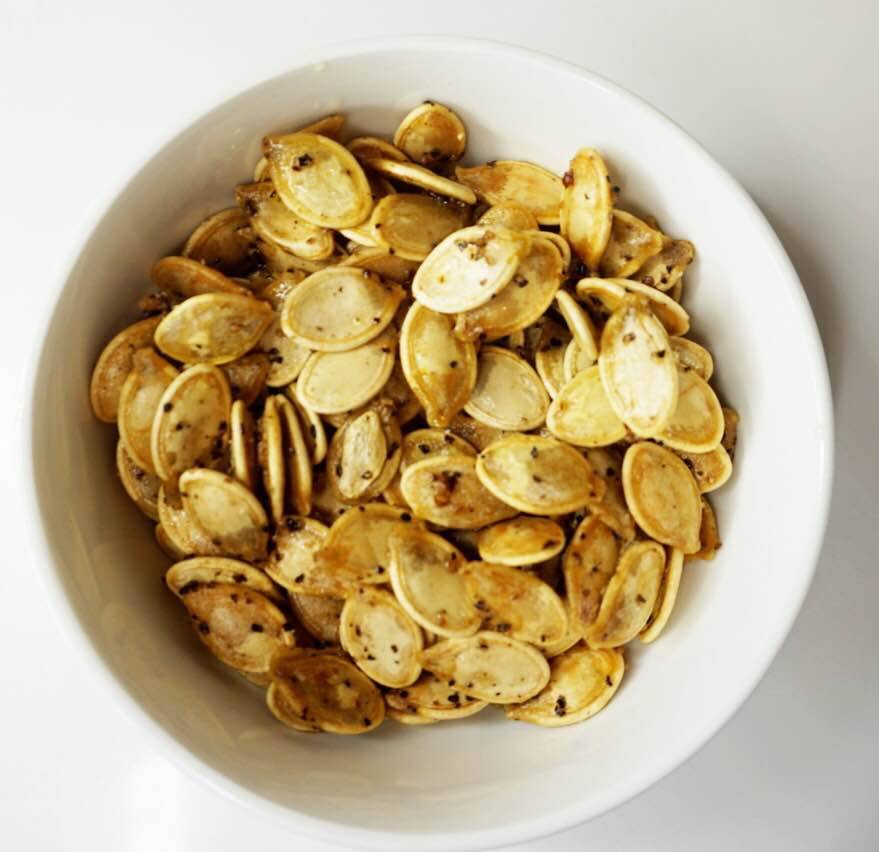 Salt
Pepper
Cinnamon and Sugar: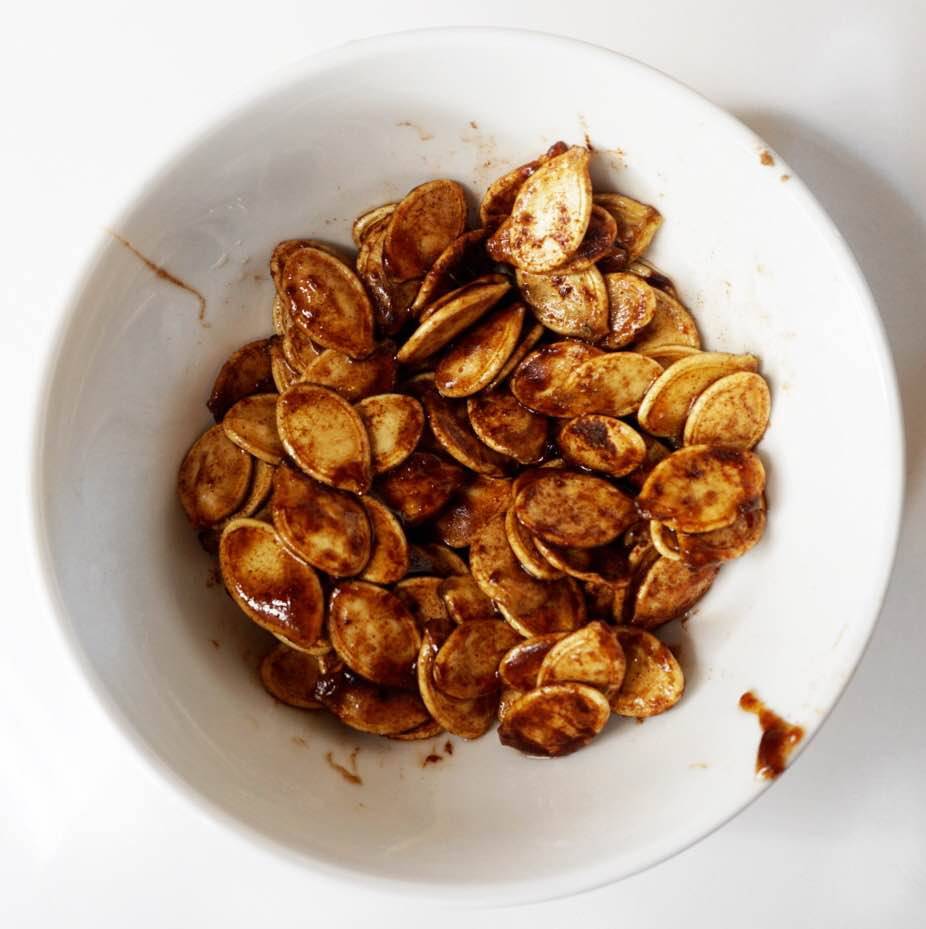 Brown Sugar
Cinnamon
Salt
Caramel Confetti: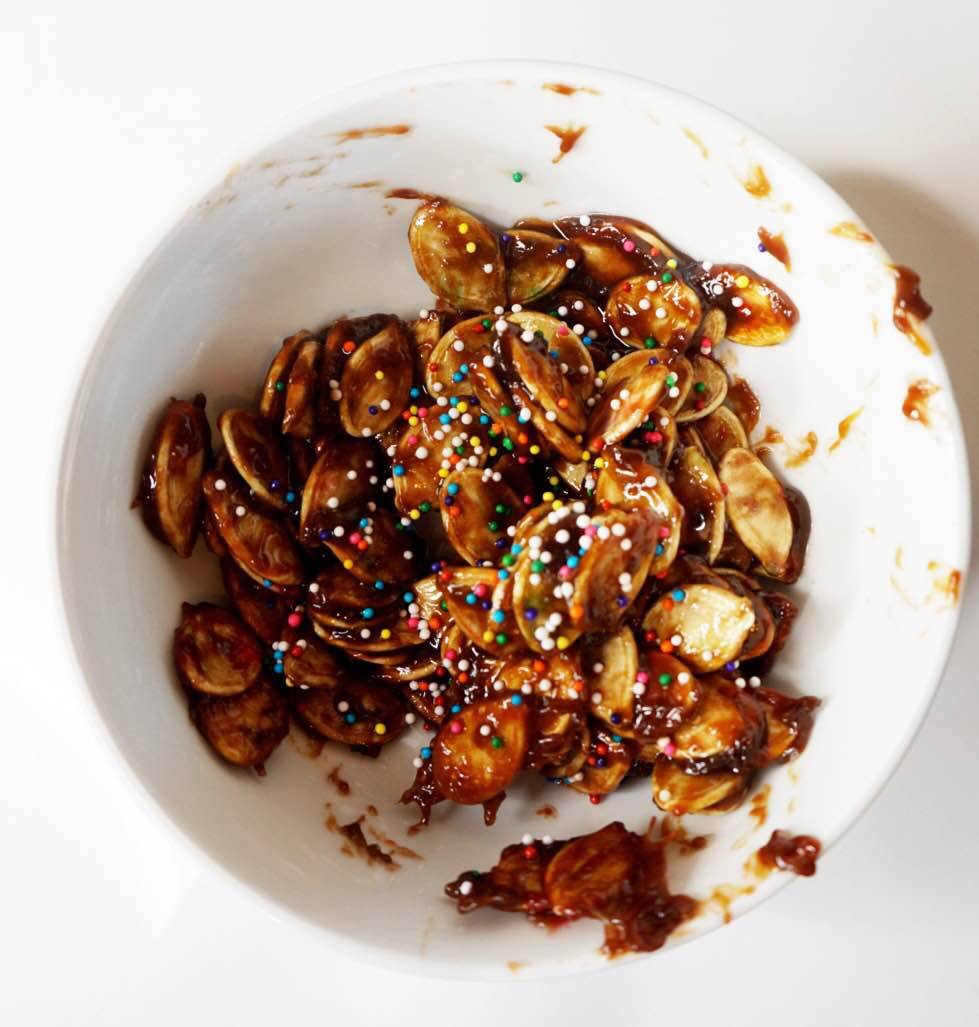 Caramel
Brown Sugar
Sprinkles
Pizza: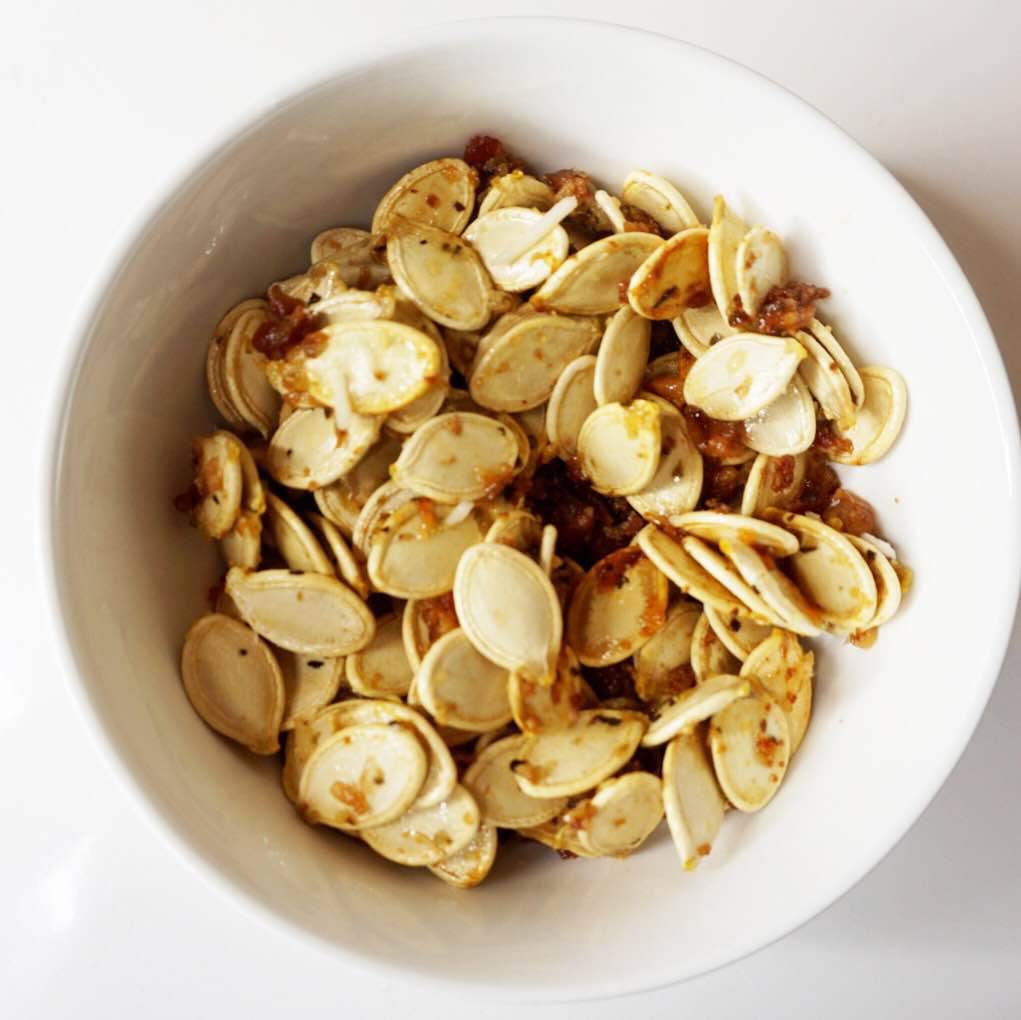 Grated Parmesan
Oregano
Garlic Powder
Basil
Salt
Bacon Bits
Honey Sriracha: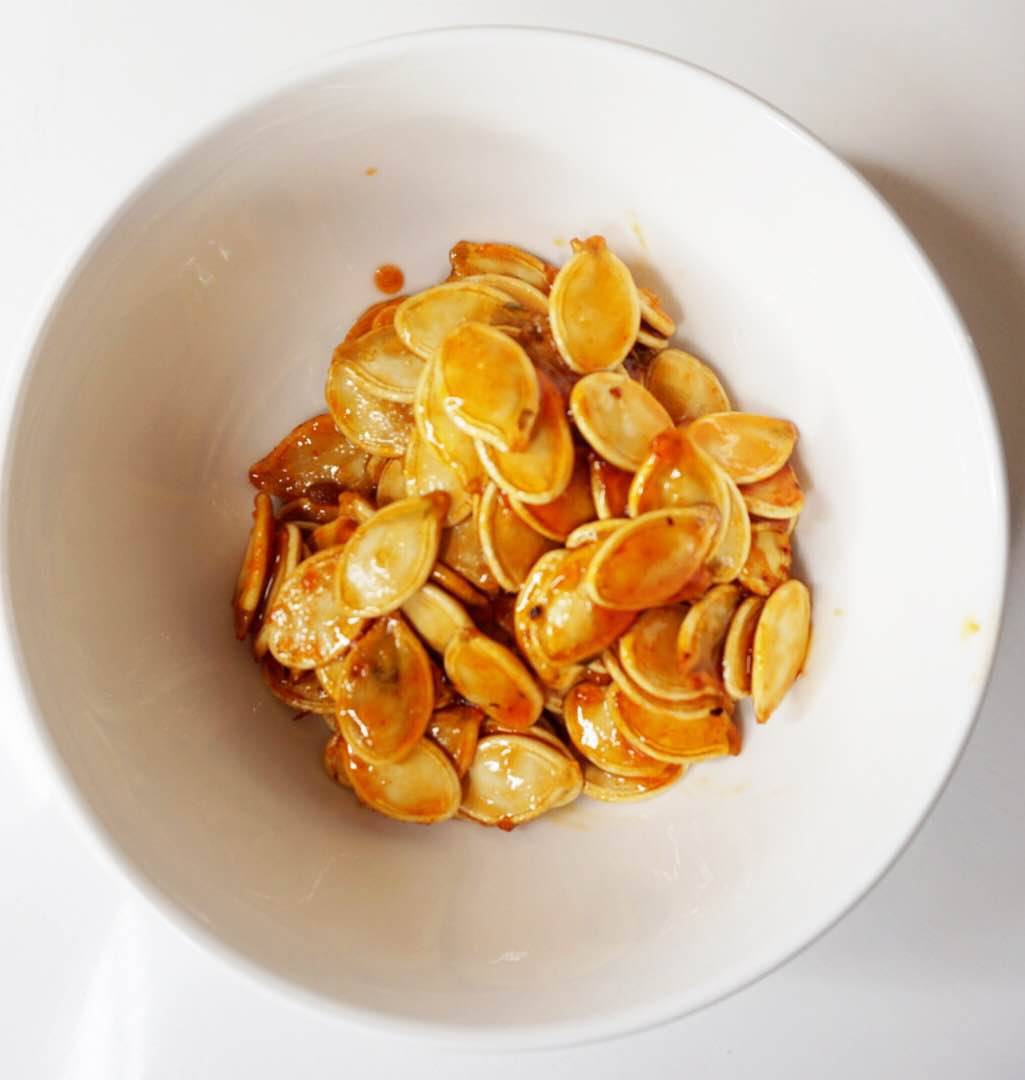 Sriracha
Honey
Apple Cider Vinegar
Enjoy! Don't forget if you ever try any of my lifestyle ideas or recipes don't forget to tag me in them:)!
Disclosure: Many ideas I do get from Pinterest but I always add my own spin to them to make them my own.