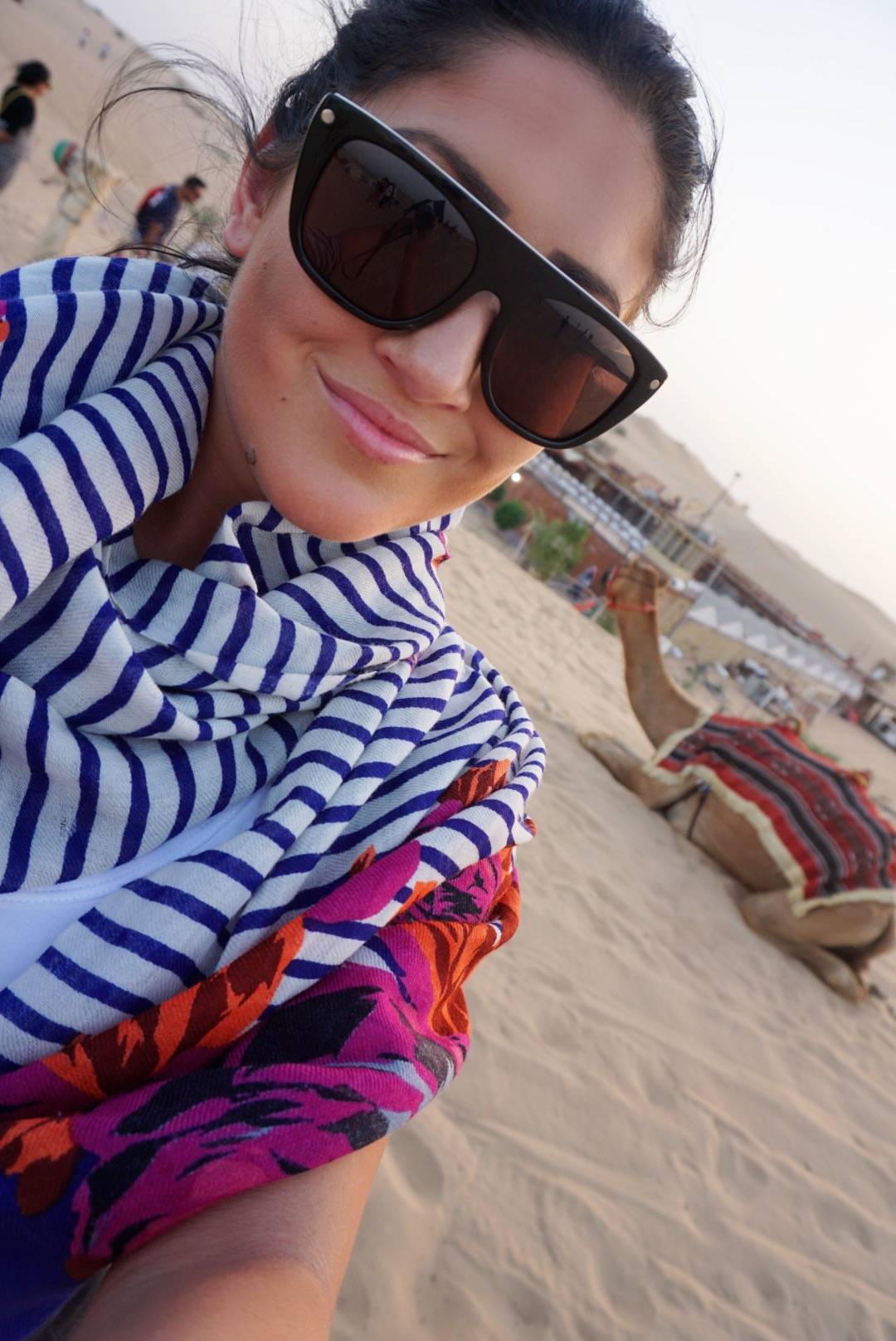 Hello again my loves! I've been trying my hardest to get all of these travel diaries up from my Europe trip as quickly as possible. So as you all know, I recently got back from Europe. Our plan was to hop around all throughout the continent and our last stop was supposed to be Greece. Well, not everything always goes as planned… clearly. Obviously Dubai is not a part of Europe haha 🙂 Greece turned out to be a little too cold the week we were supposed to be traveling there, so we decided to go to Dubai because first of all we have always wanted to go there, and second of all because it felt like the perfect opportunity, considering the flights from Europe are WAY cheaper than from the U.S.
Dubai is one of those places that you see on T.V, however, it almost seems like it is just a magical and fictional place, kind of like the Maldives or Bora Bora. For us who live in the U.S a plane ticket to these places can be crazy expensive and it is super far away, which is why I feel most people never get the chance to travel there. Luckily for us we were extremely blessed for this opportunity and Dubai was by far my favorite location on the whole six-week-long trip.
After our six hour flight from Bucharest, Romania we finally landed in the desert. Holy heat wave. The low, even in the middle of the night was around 100 degrees. It was crazy!! Even the ocean was about 90 degrees. It was by far the hottest place I have ever been. We stayed on Palm Island, which my boyfriend and I loved. We were on the third floor of a high-rise apartment complex that we found on Airbnb. The location was amazing. We could see the Burj Al Arab right from our balcony and we were located right on the beach overlooking the Persian Gulf. With beautiful views and an amazing beach club and pool bar right on our hotel grounds, it was perfect. We were living six full days in luxury. Although, I do wish we had more time in this country. There is soooo much to do and see that I recommend staying for at least two weeks.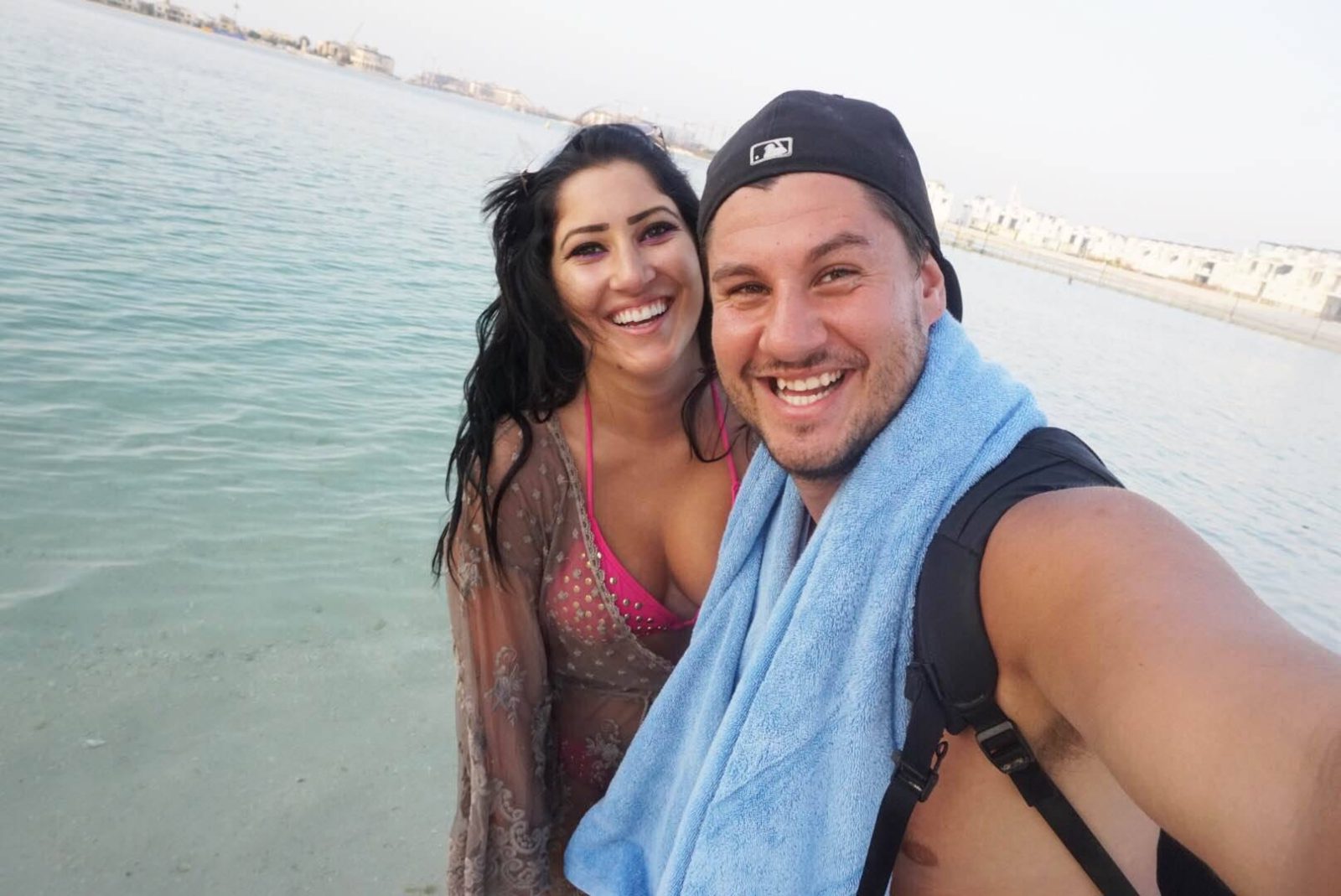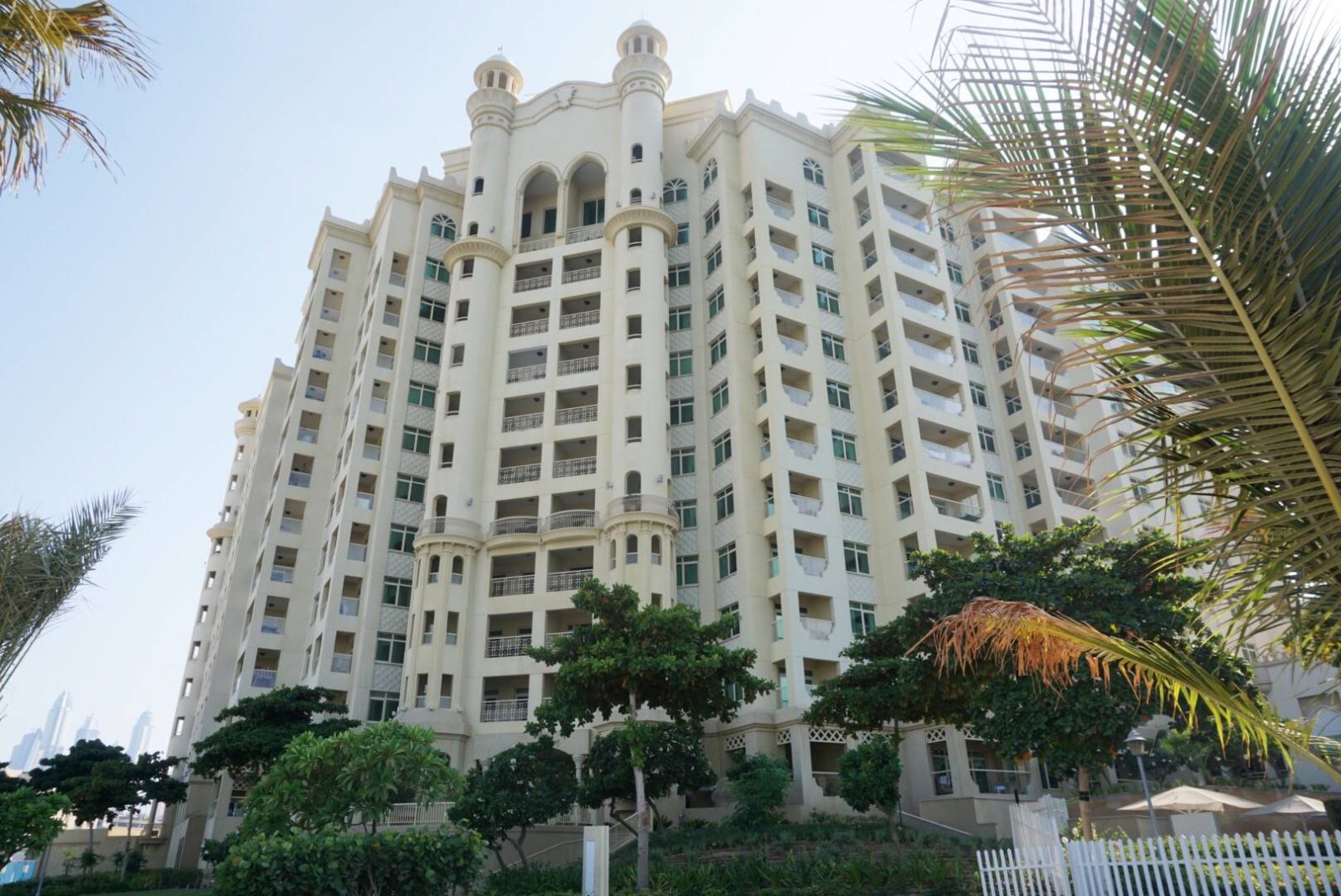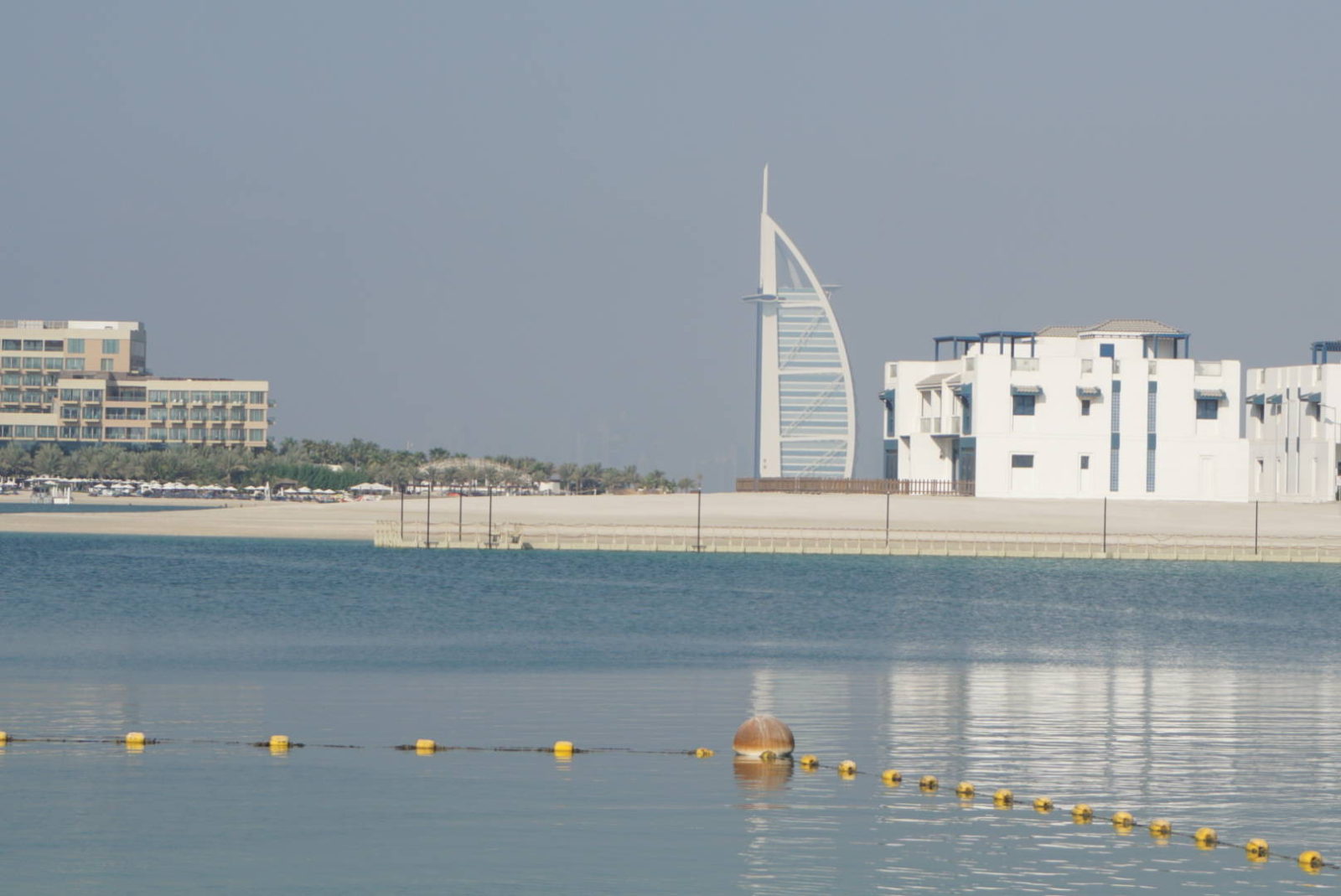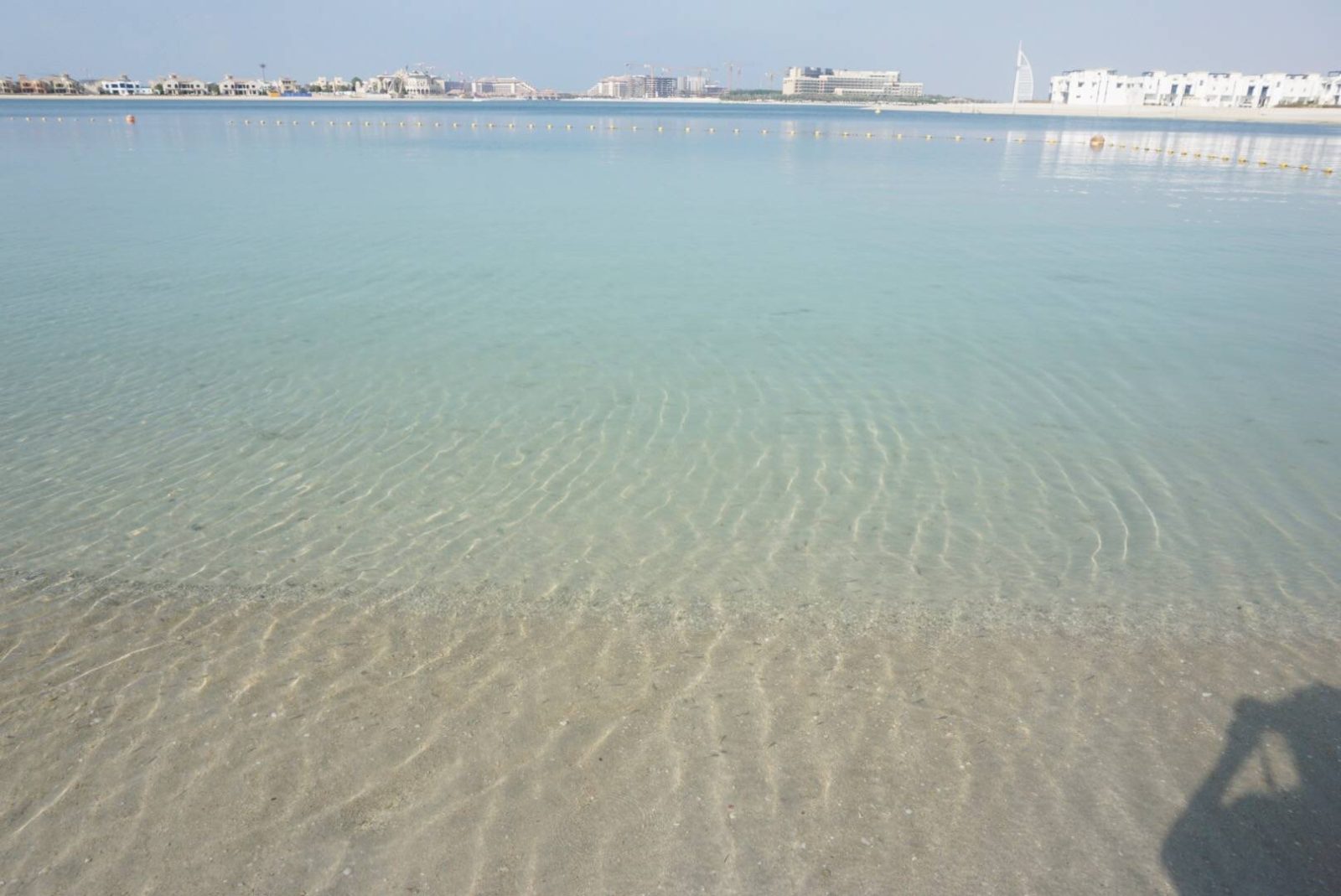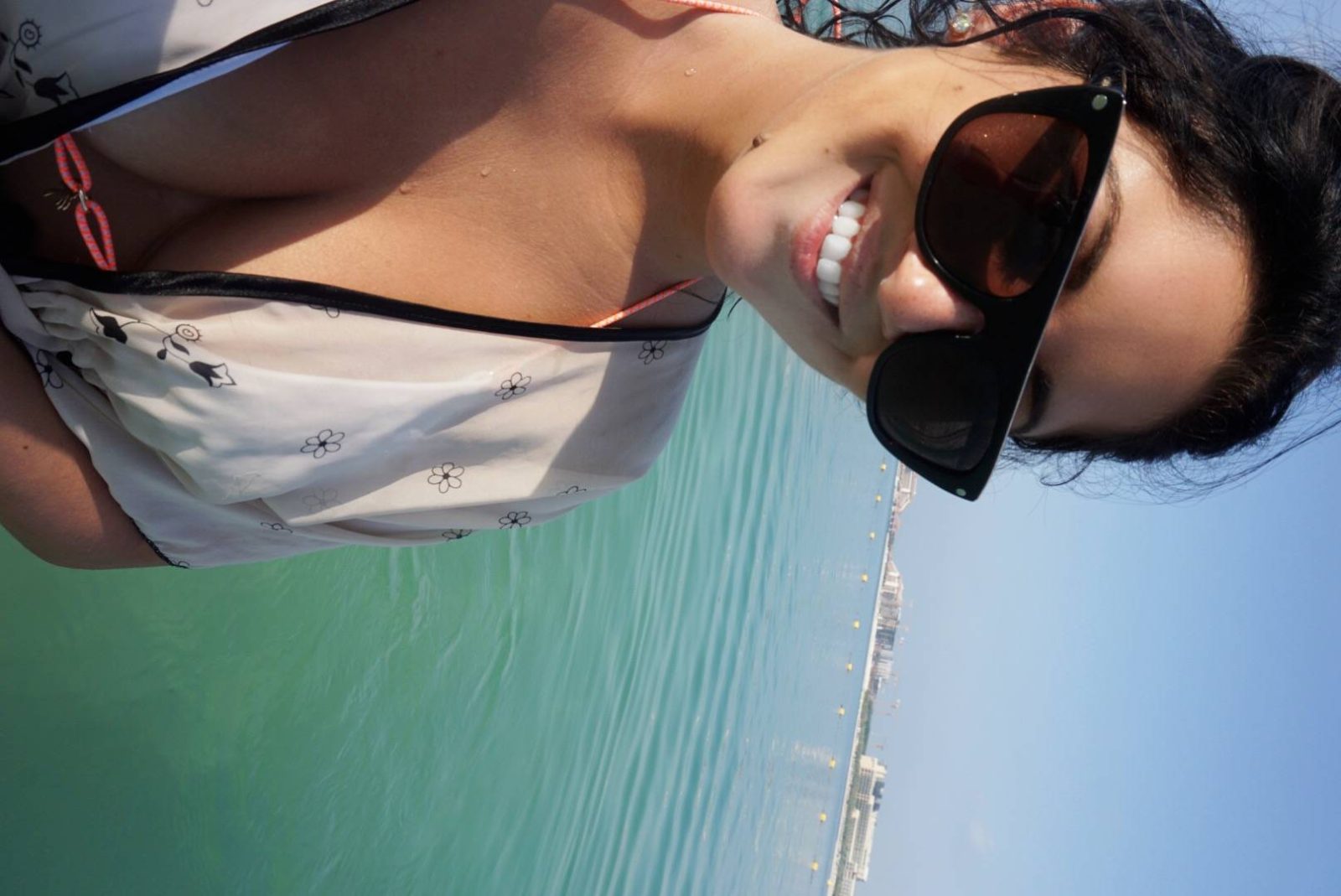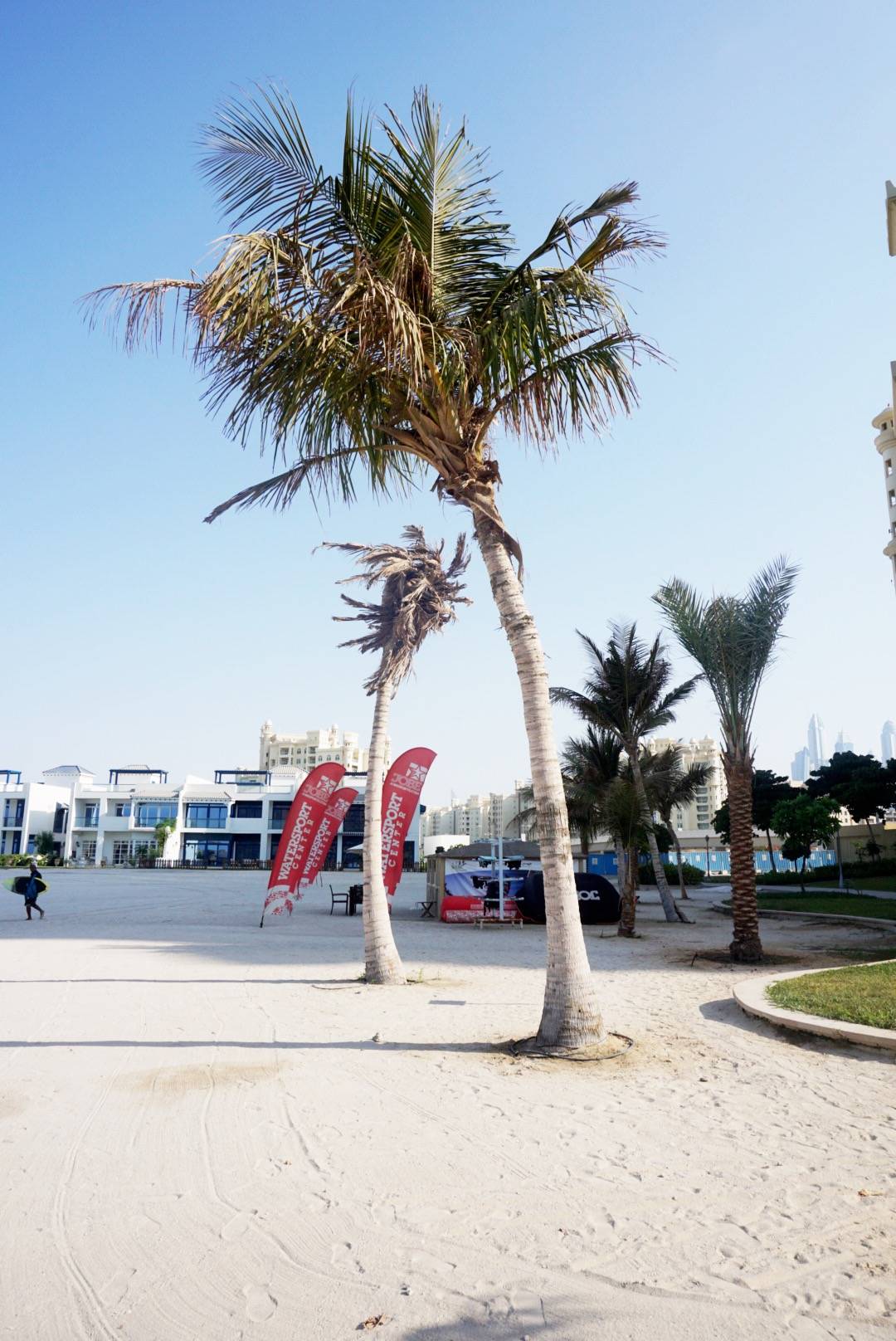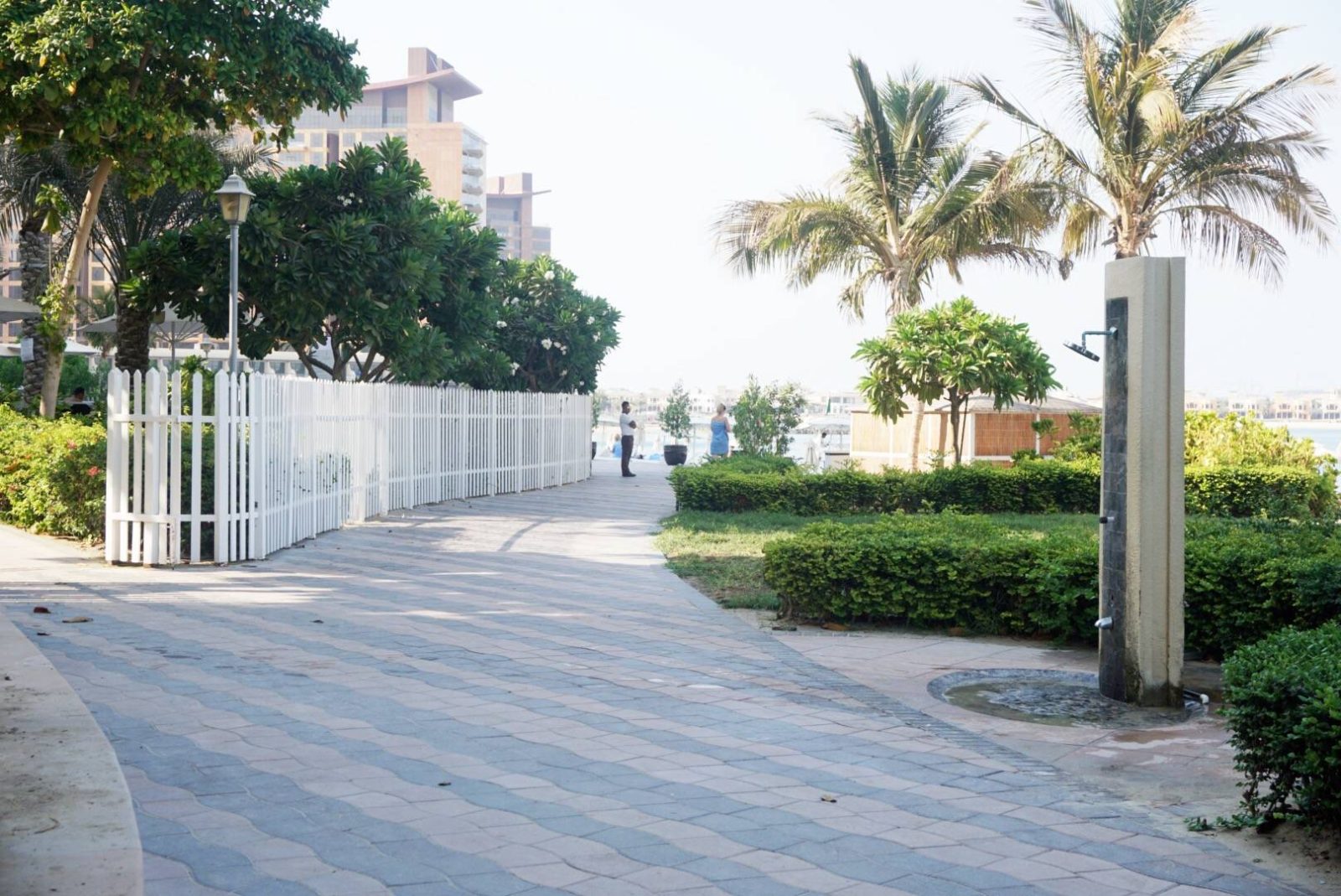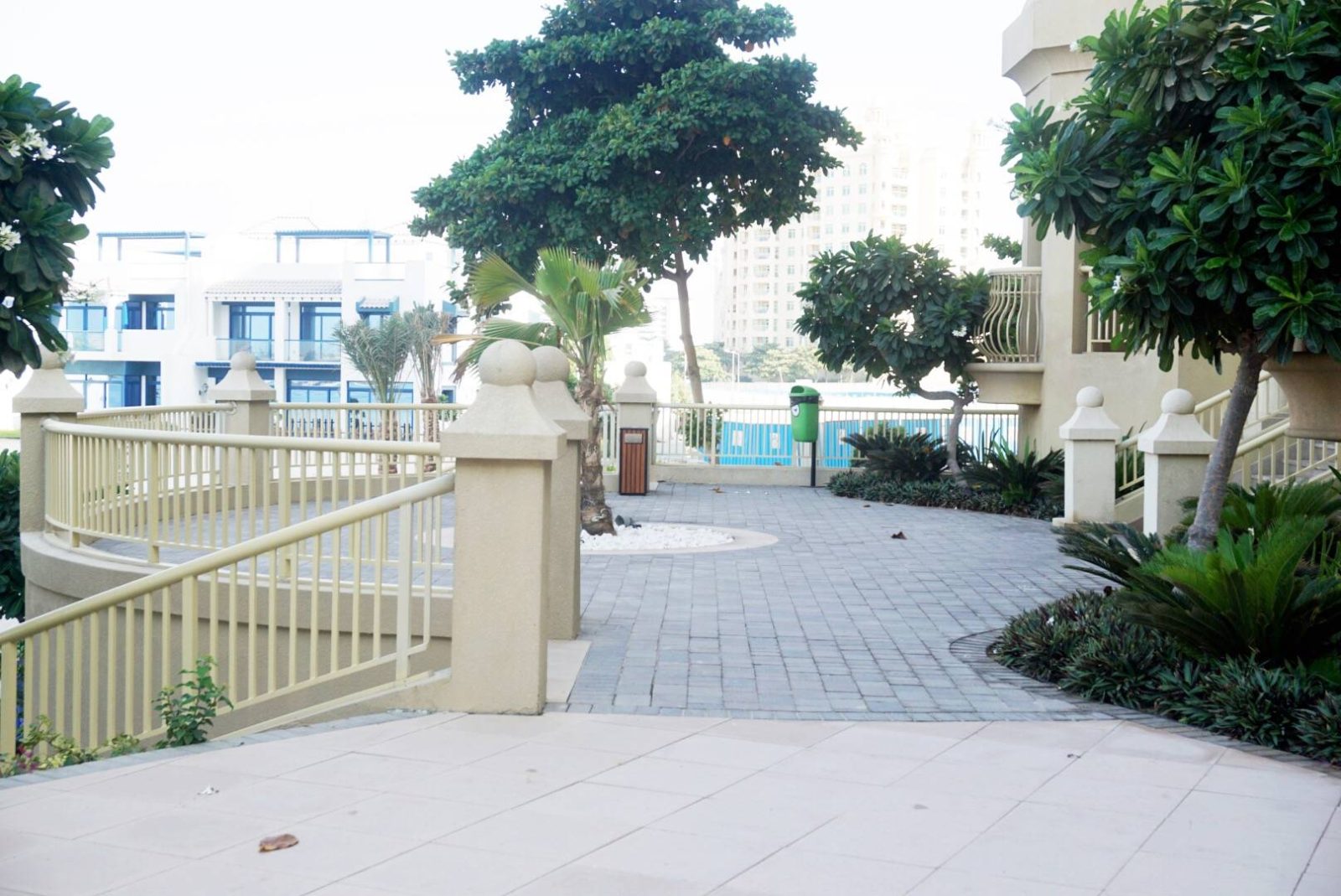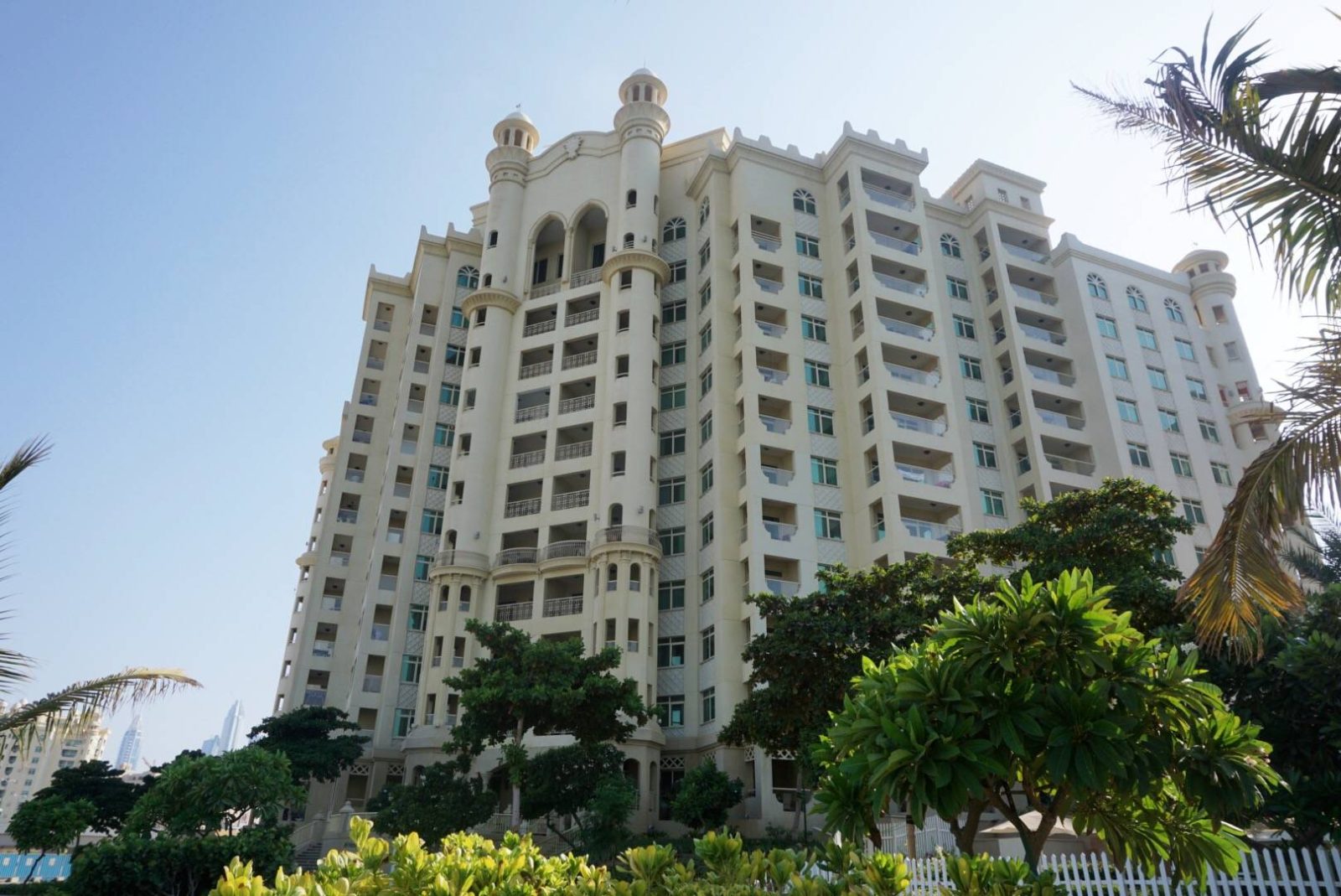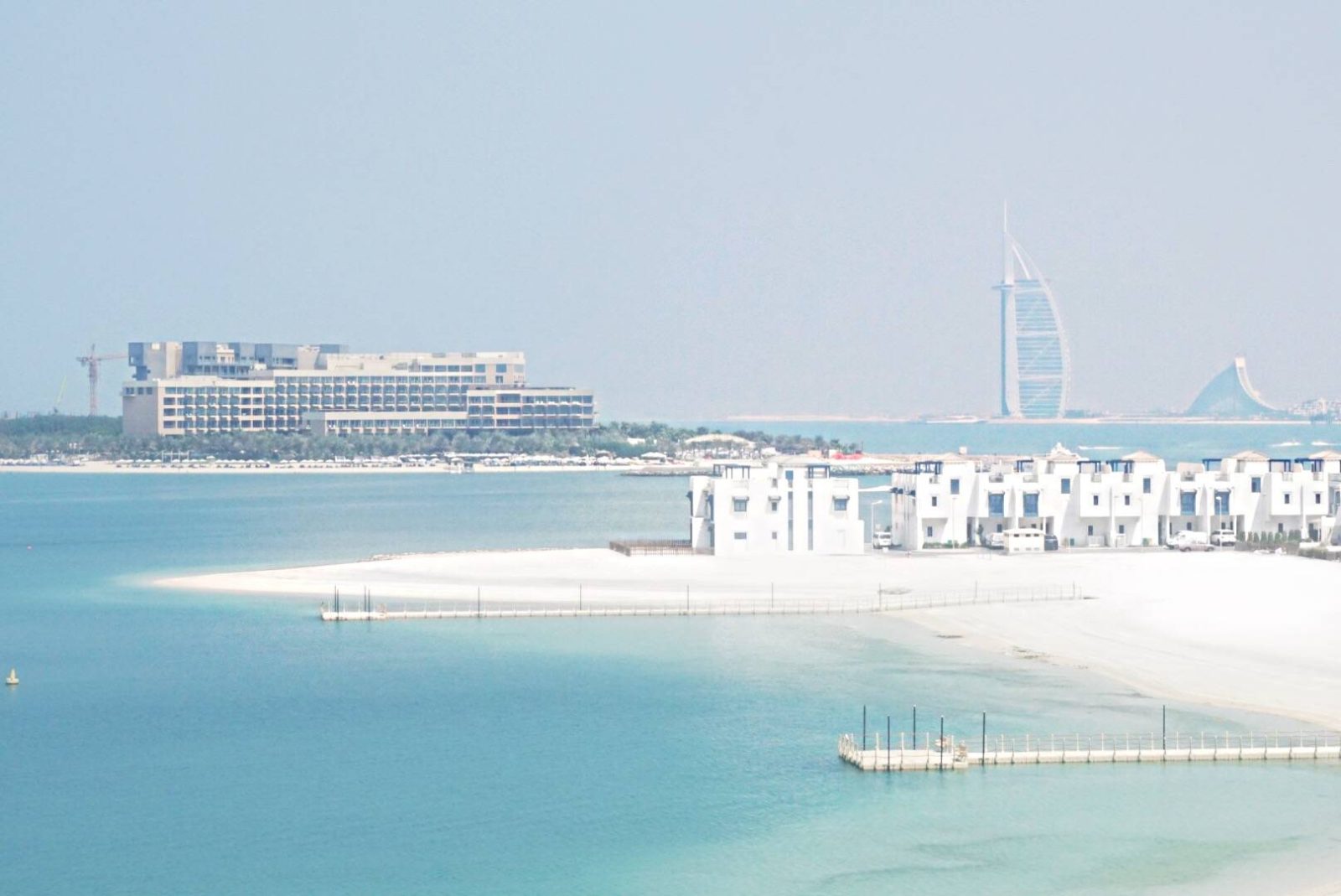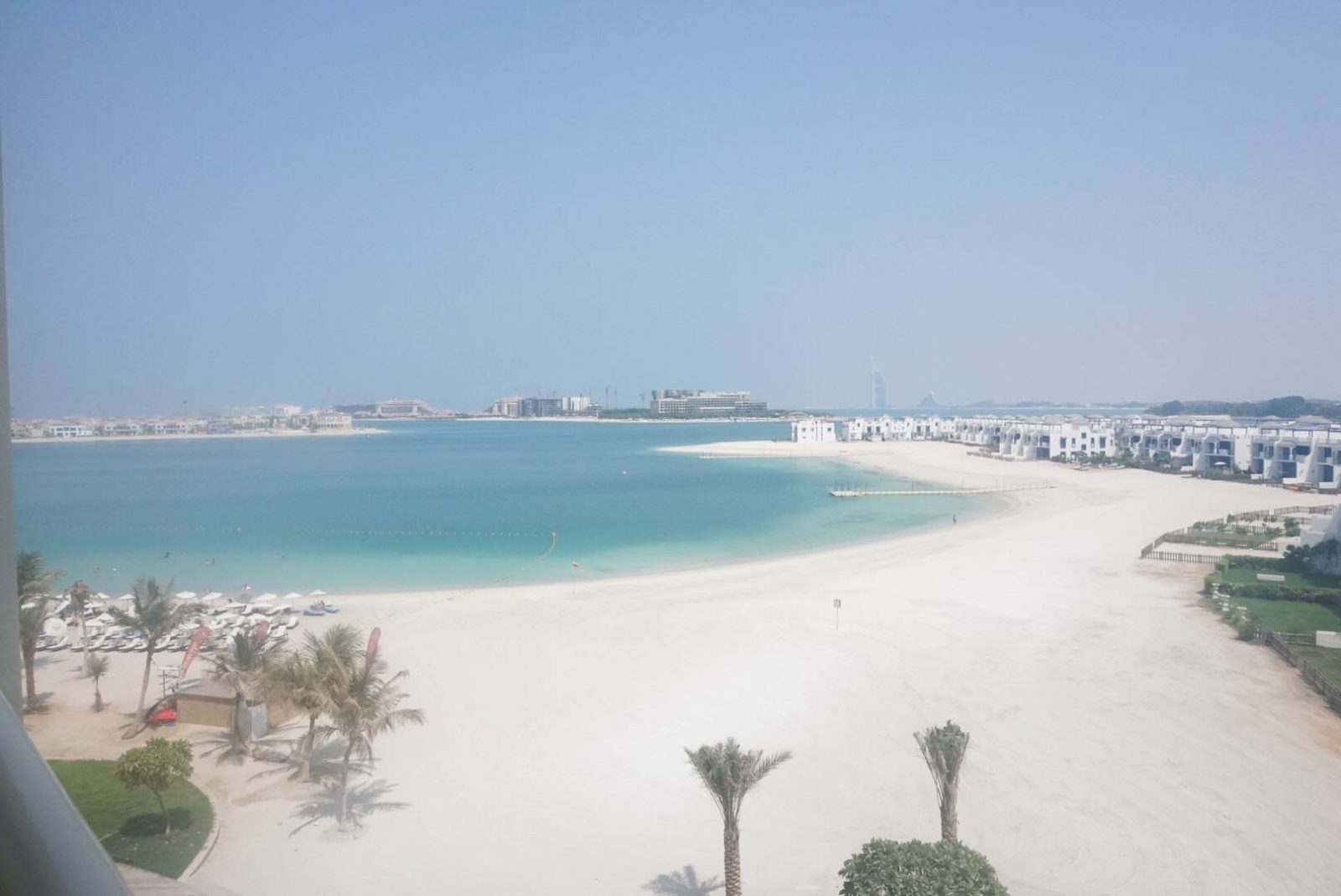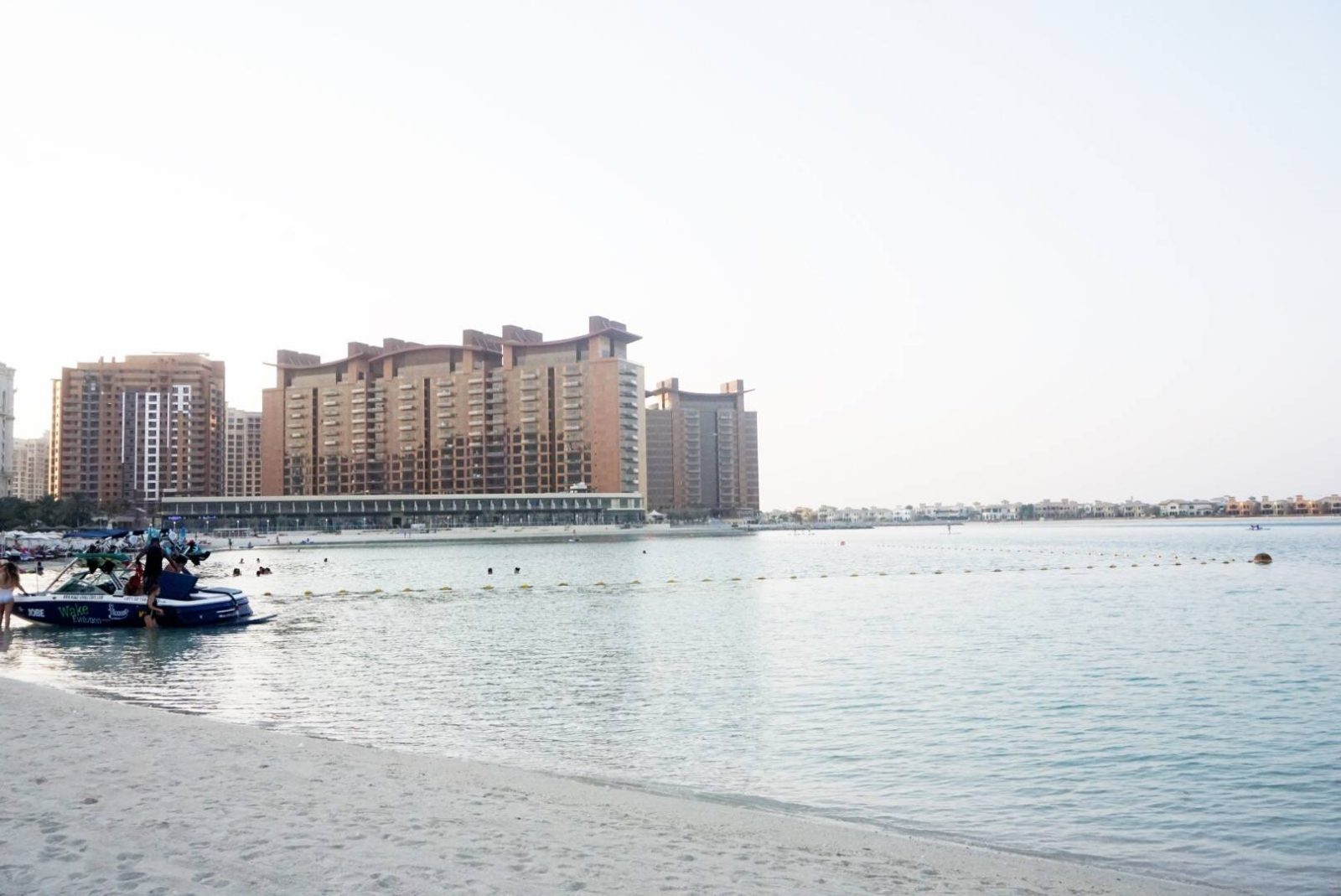 We loved our beach club. I honestly think this was the reason we enjoyed where we stayed so much. The Riva Beach Club offered amazing food and yummy drinks. Although it was very pricy, we didn't quite mind because this is one of the only places we went that actually served alcohol in this country. Yes, you heard me right. It is extremely hard to find booze here other than certain clubs and resorts, due to it being a muslim country. Not that there was anything wrong with this, we got used to it and when we wanted to drink we stayed at our beach club. The ambience of the club was beautiful, especially all lit up at night. It was never impossible to find a beach chair, the water and sand were very clean and well kept and the service and people were outstanding. I can honestly say the people of this country are the most kind I have ever came across in a foreign country. Also, we did not come across anyone who did not speak English, which made it very easy to communicate.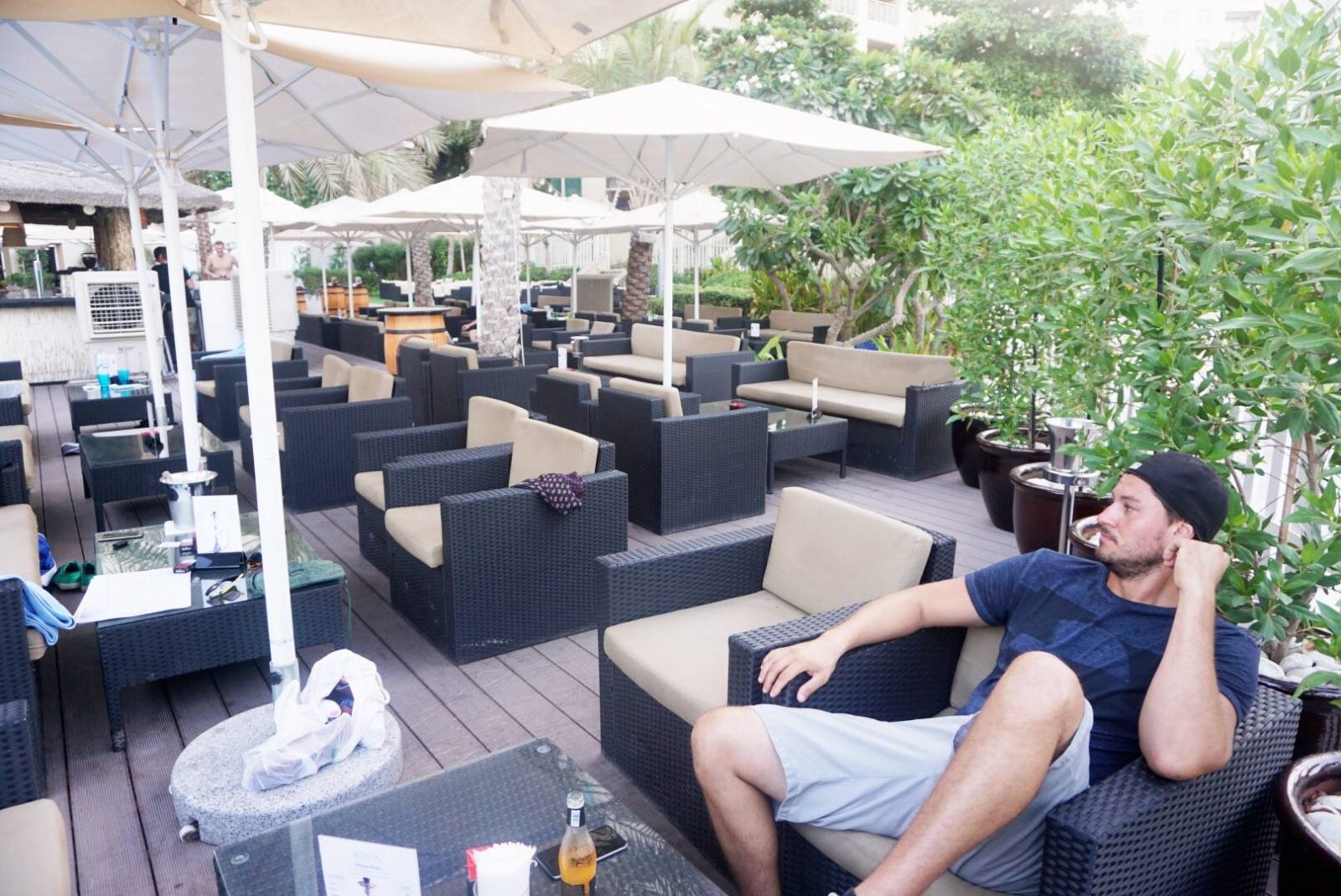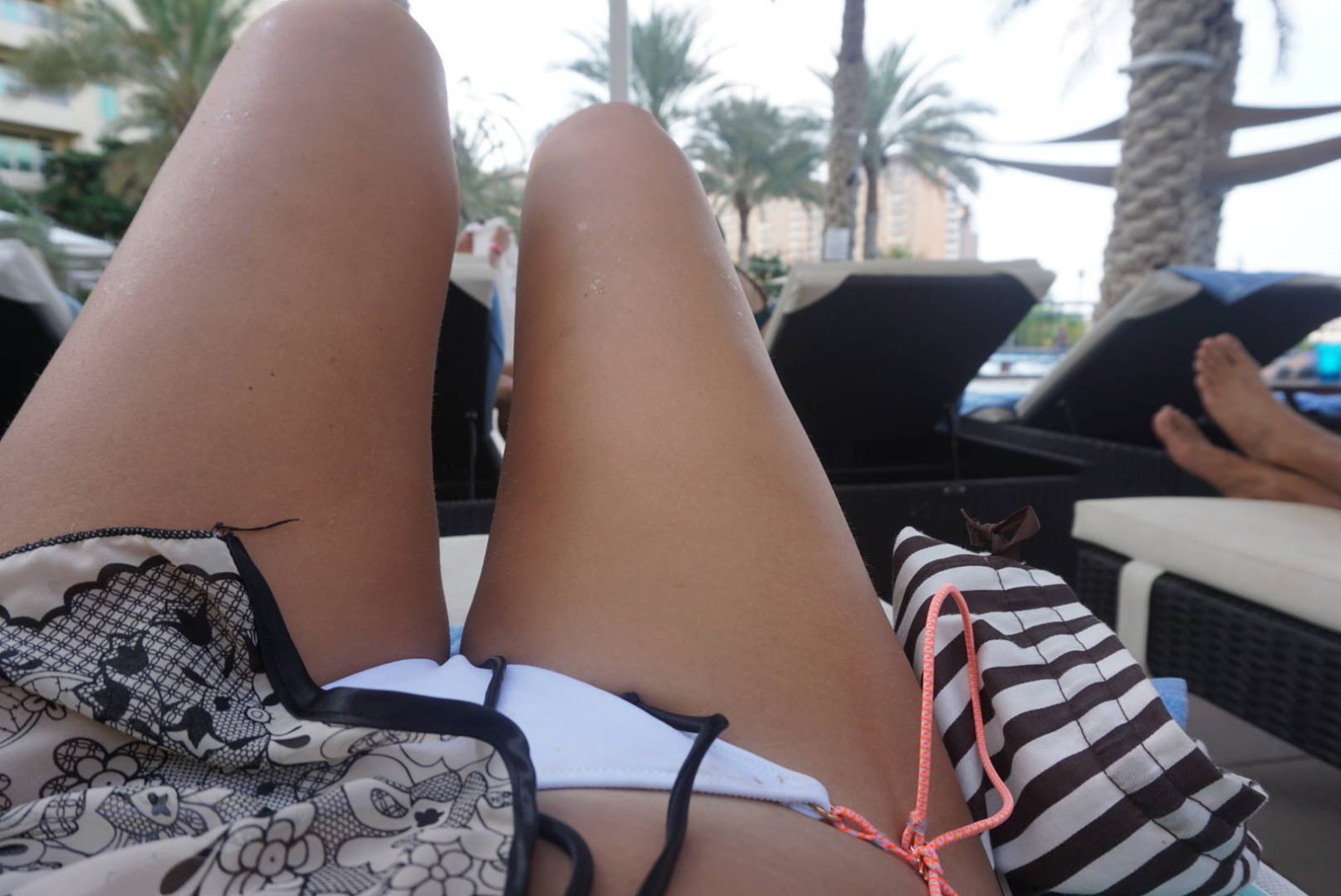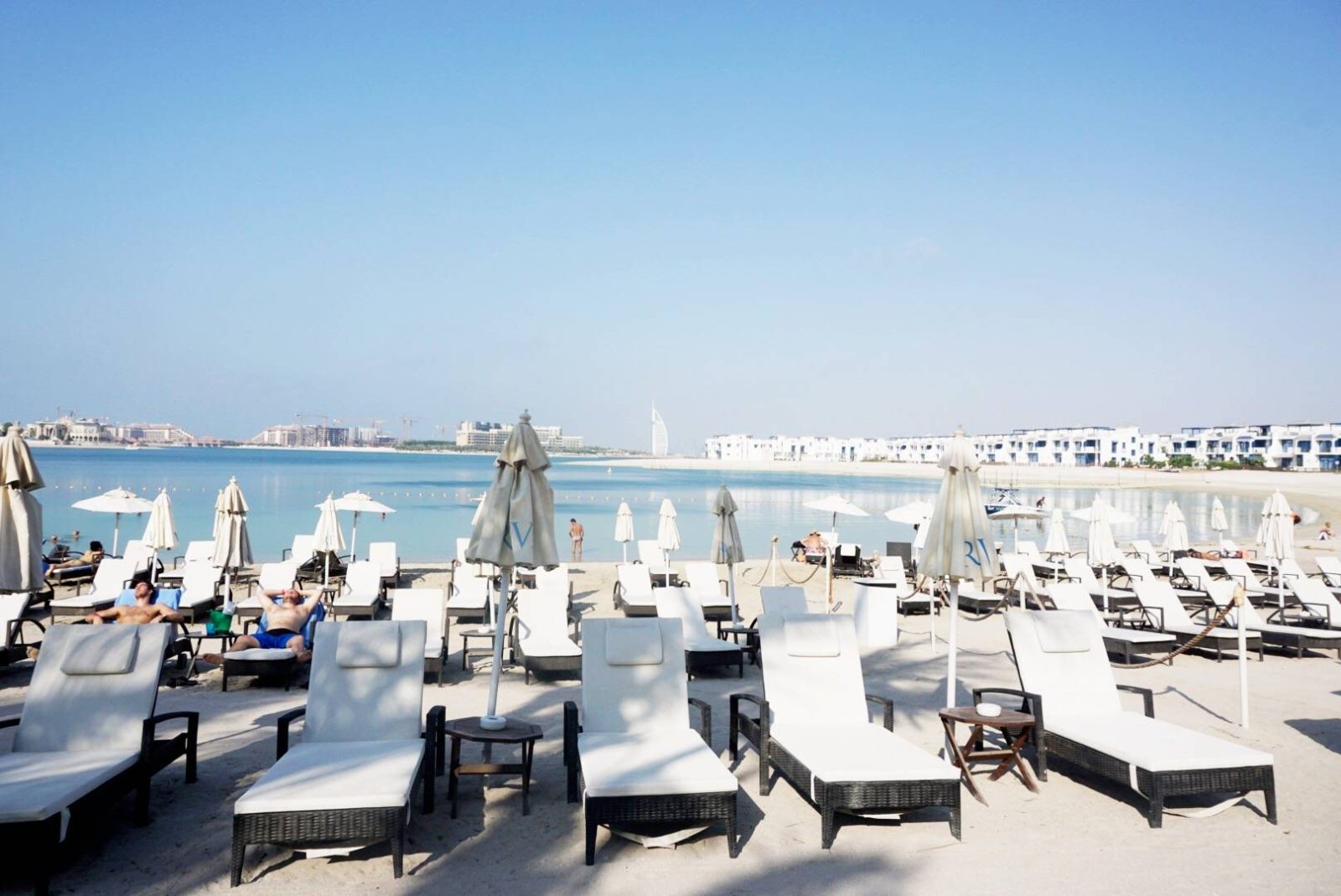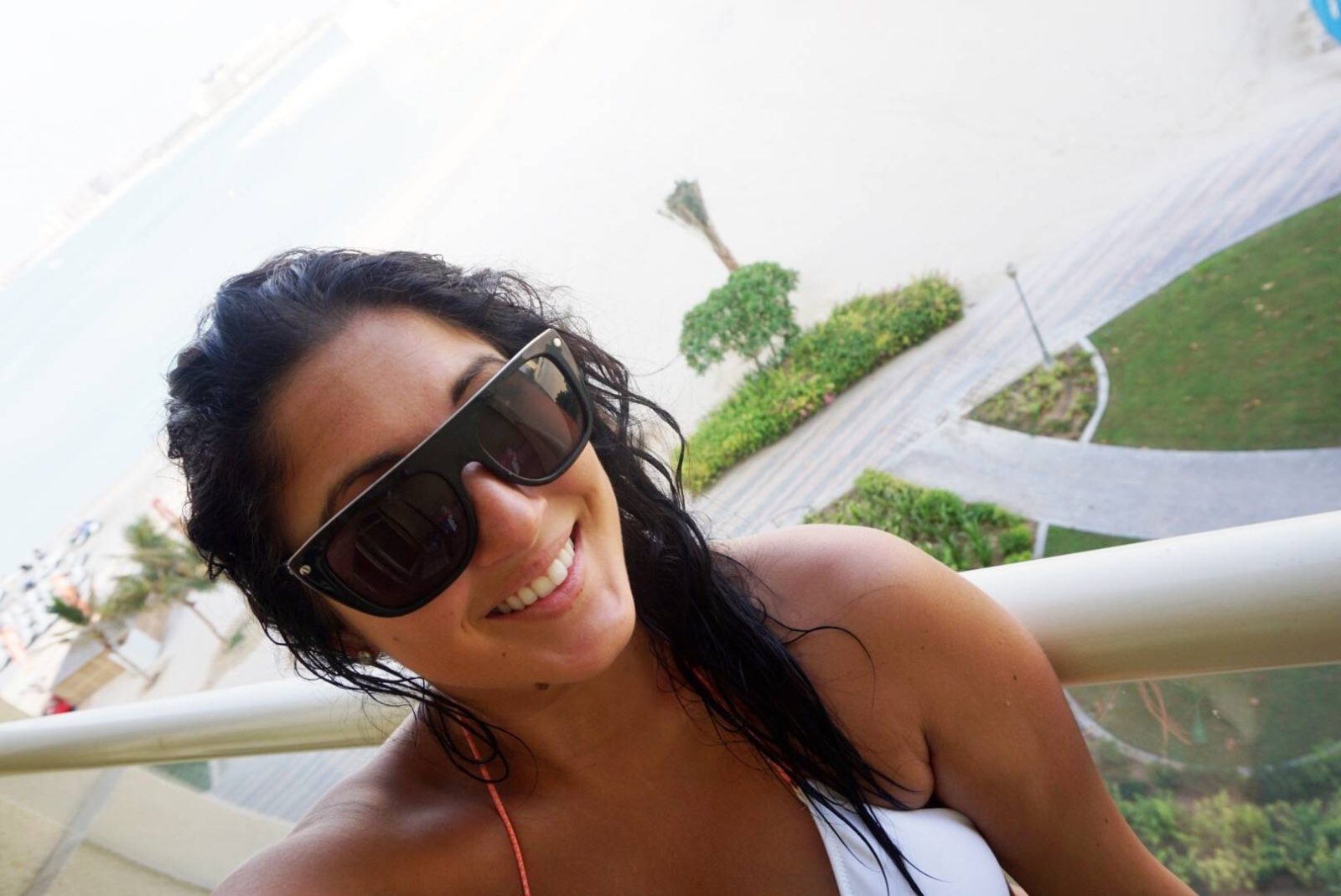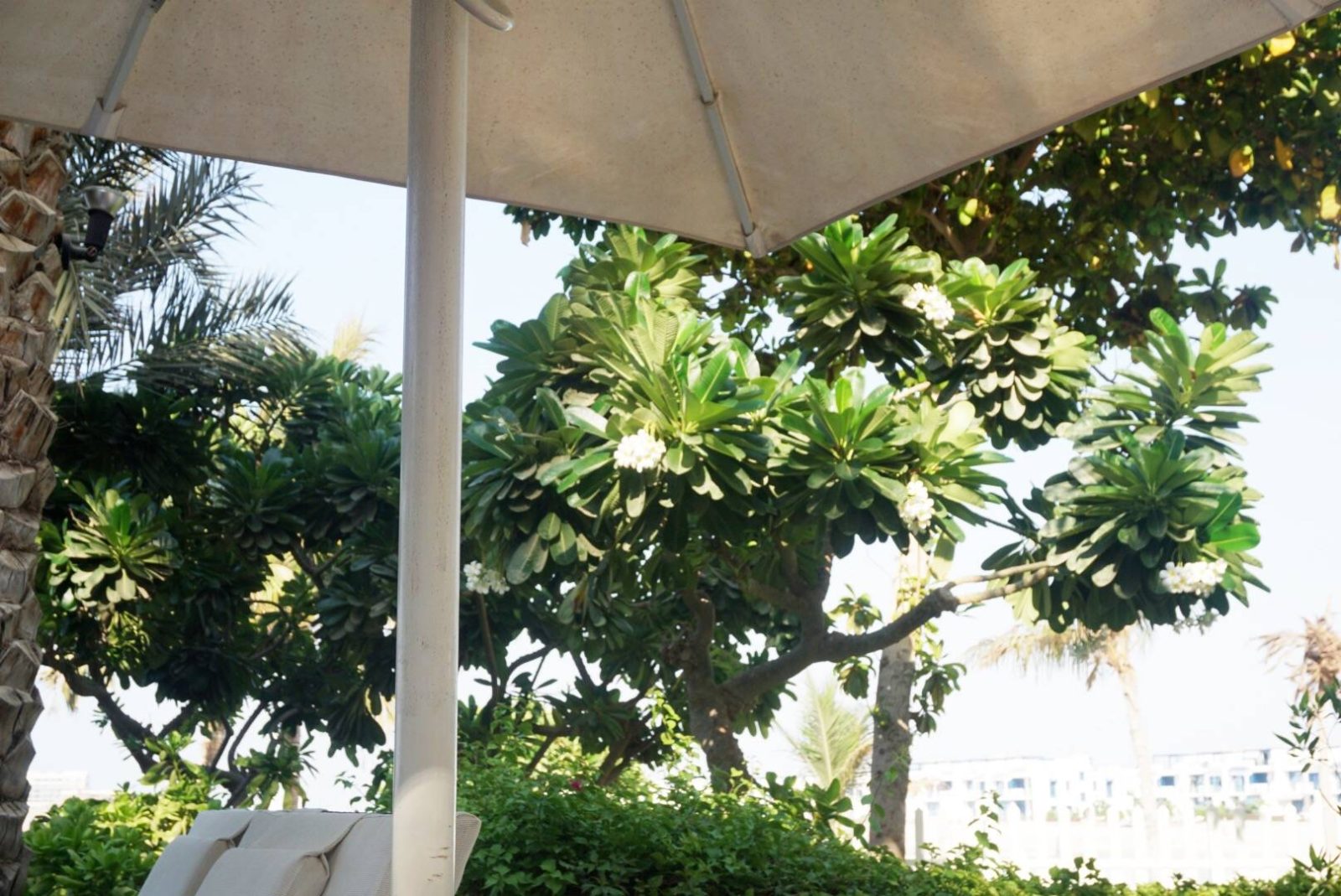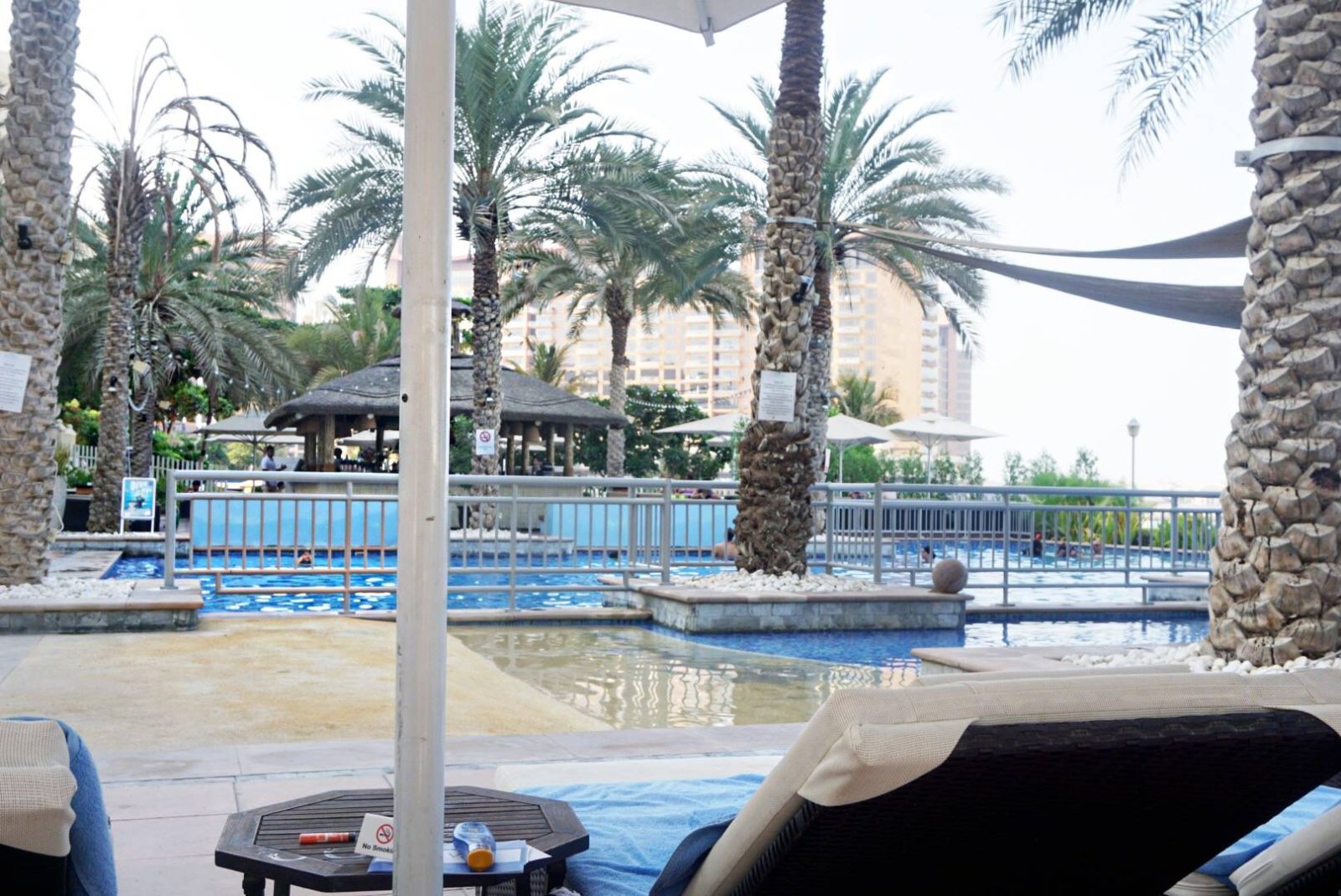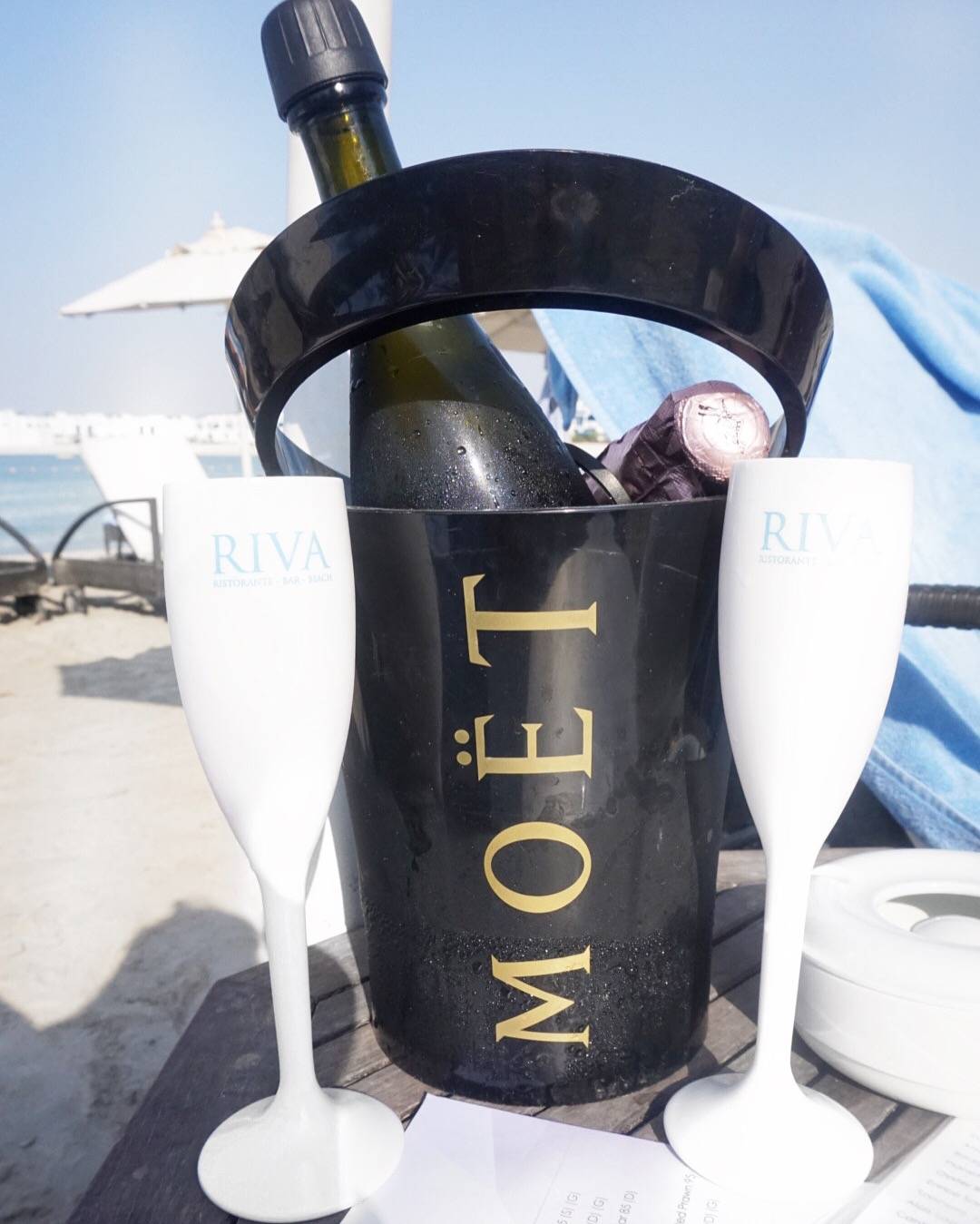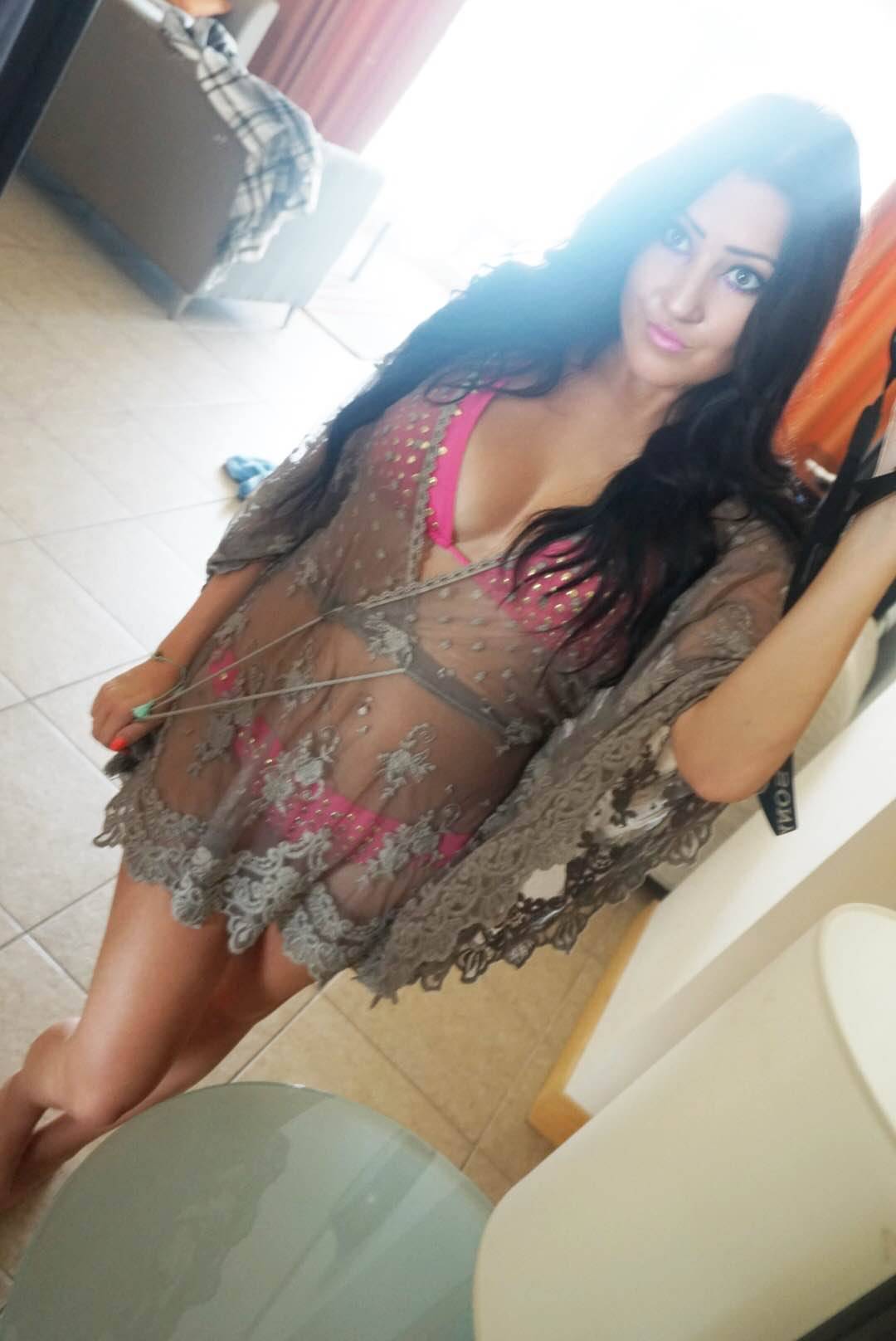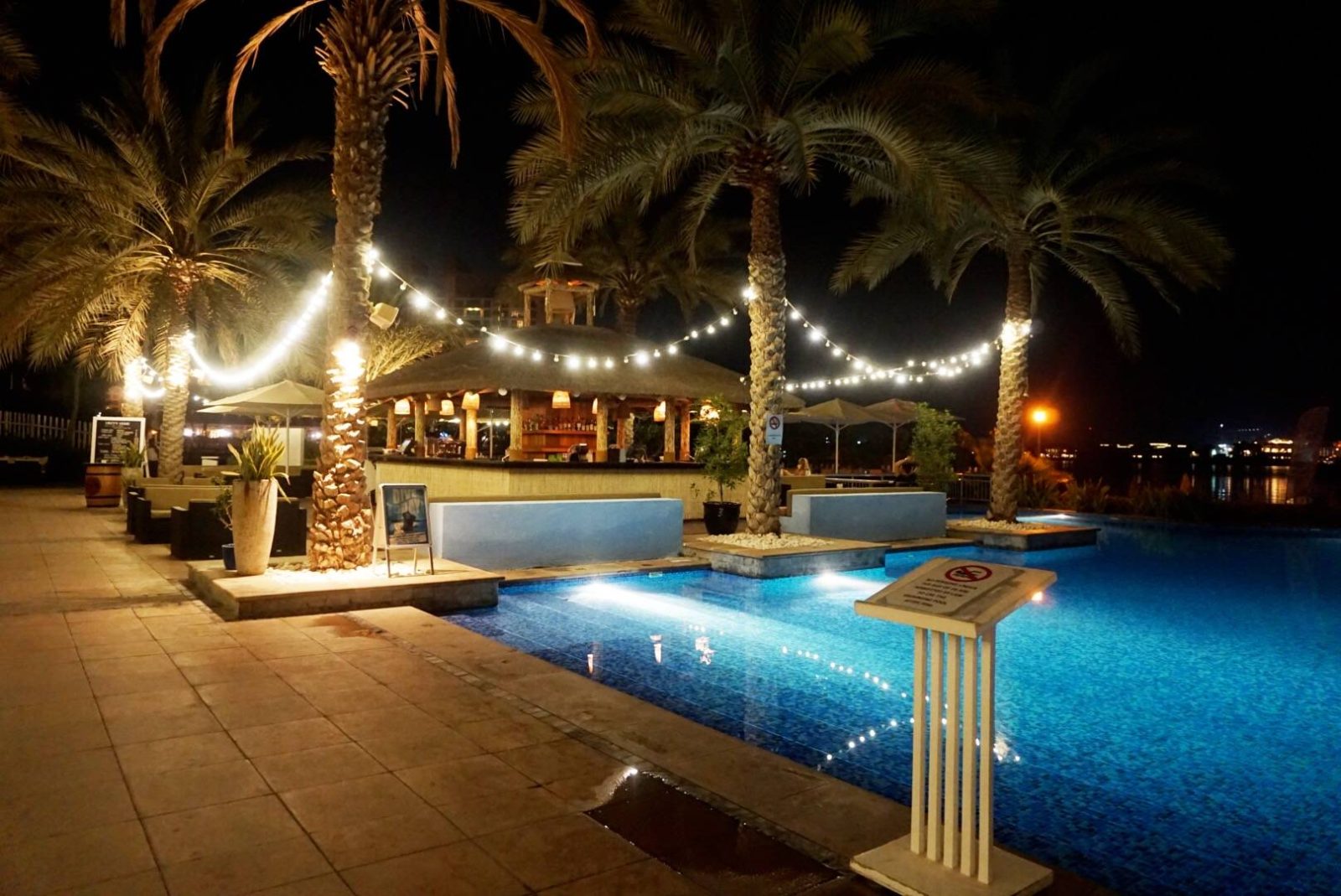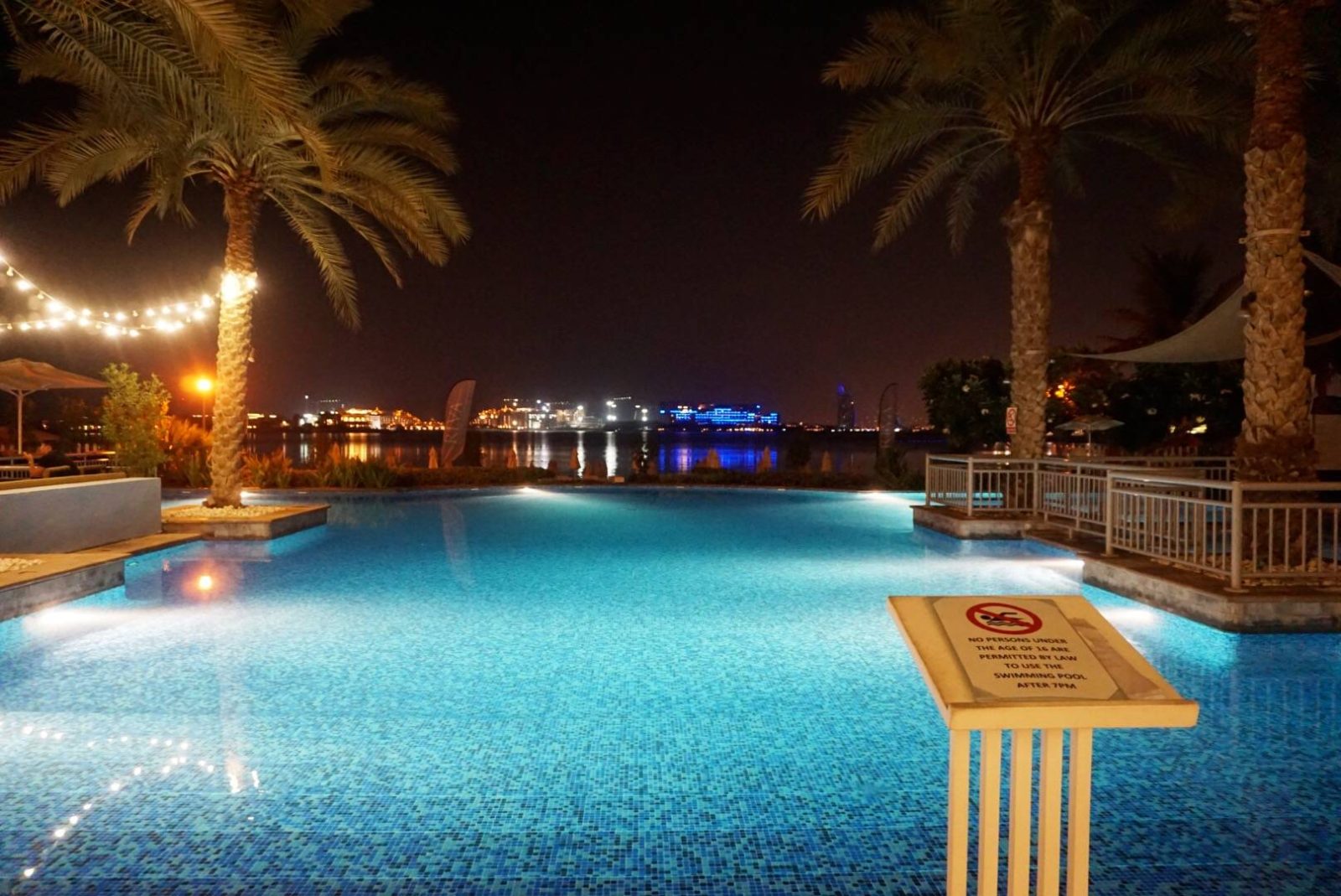 Aside from just lounging at the pool and enjoying the weather we also wanted to experience all of the amazing things the country has to offer. Of course, you cannot visit Dubai without going to the Dubai Mall. It's the largest mall in the entire world. Yes, I said the largest mall… ever. It's like a dream! With every designer store you could think of, an indoor ski resort, zoo and aquarium it's more than just a shopping center. It took us two days to explore it and we still didn't see the whole thing. Make sure to check out the fountain show outside the mall as well in front of the Burj Khalifa. This glittery beauty is the tallest building in the world and the most beautiful structure I've ever seen, especially at night. We took a thousand pictures, however, none of them do it justice as to how pretty it really is.
Aside from the mall, we also went to Atlantis and spent a day at the water park. We even went on a desert safari one of the days as well, because why would we think of coming to the Middle East without heading to the dunes. This was by far my favorite part of our trip here. I loved seeing and experiencing the culture. Tip: Buy your tickets on Groupon and you'll save a lot of money. There are a ton of different desert safaris in Dubai on there but I'm pretty sure they all lead to the exact same camp. They're just different prices, so pick the cheapest one. We left around 3 o' clock and headed about an hour away to the middle of the desert. We went dune bashing, camel riding (I didn't ride them because I felt too bad for them,) took pictures, watched belly dancing and fire shows, smoked hookah and had a feast and drinks. It was honestly so much fun and something so different than being inside the city life of Dubai. I highly recommend doing it.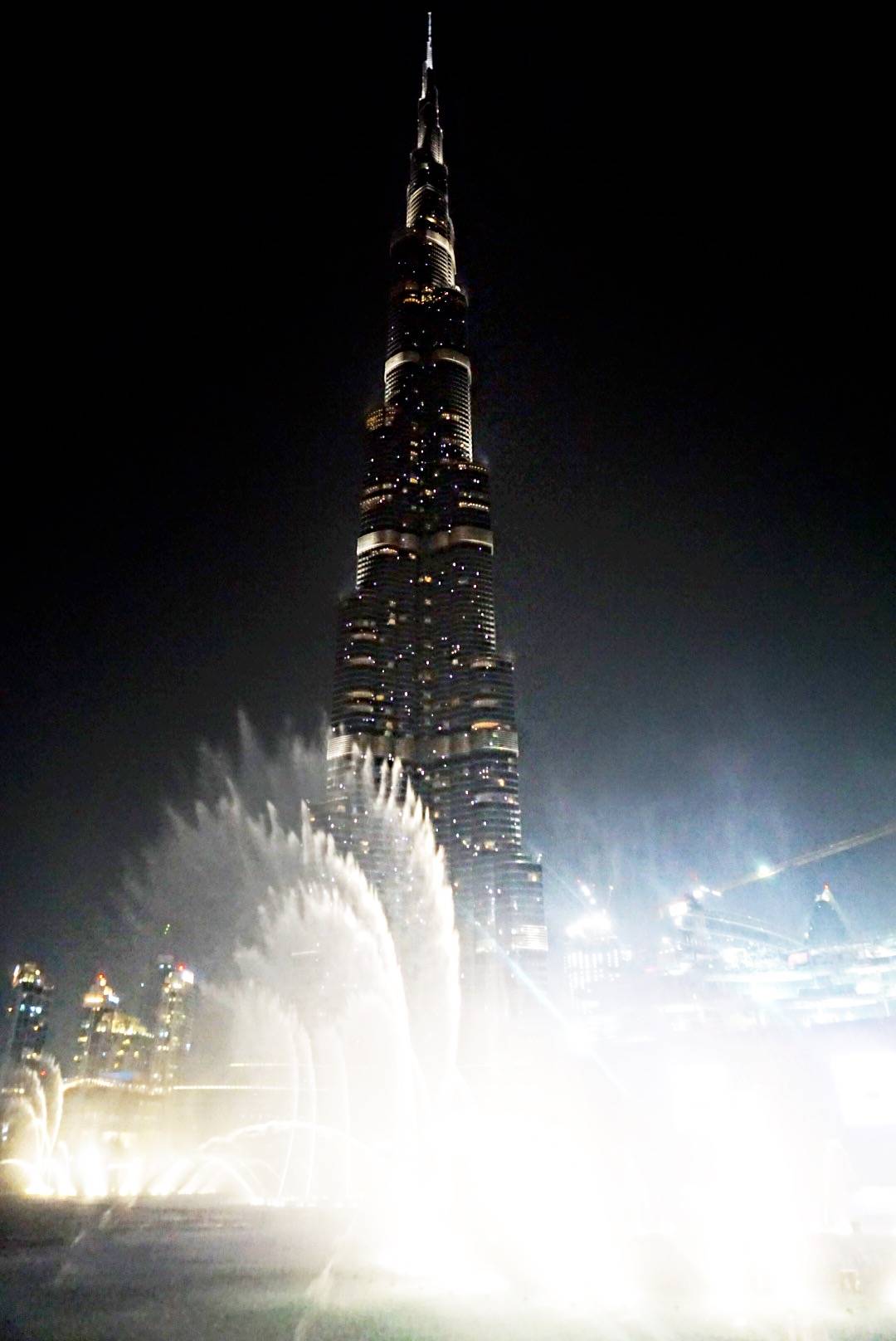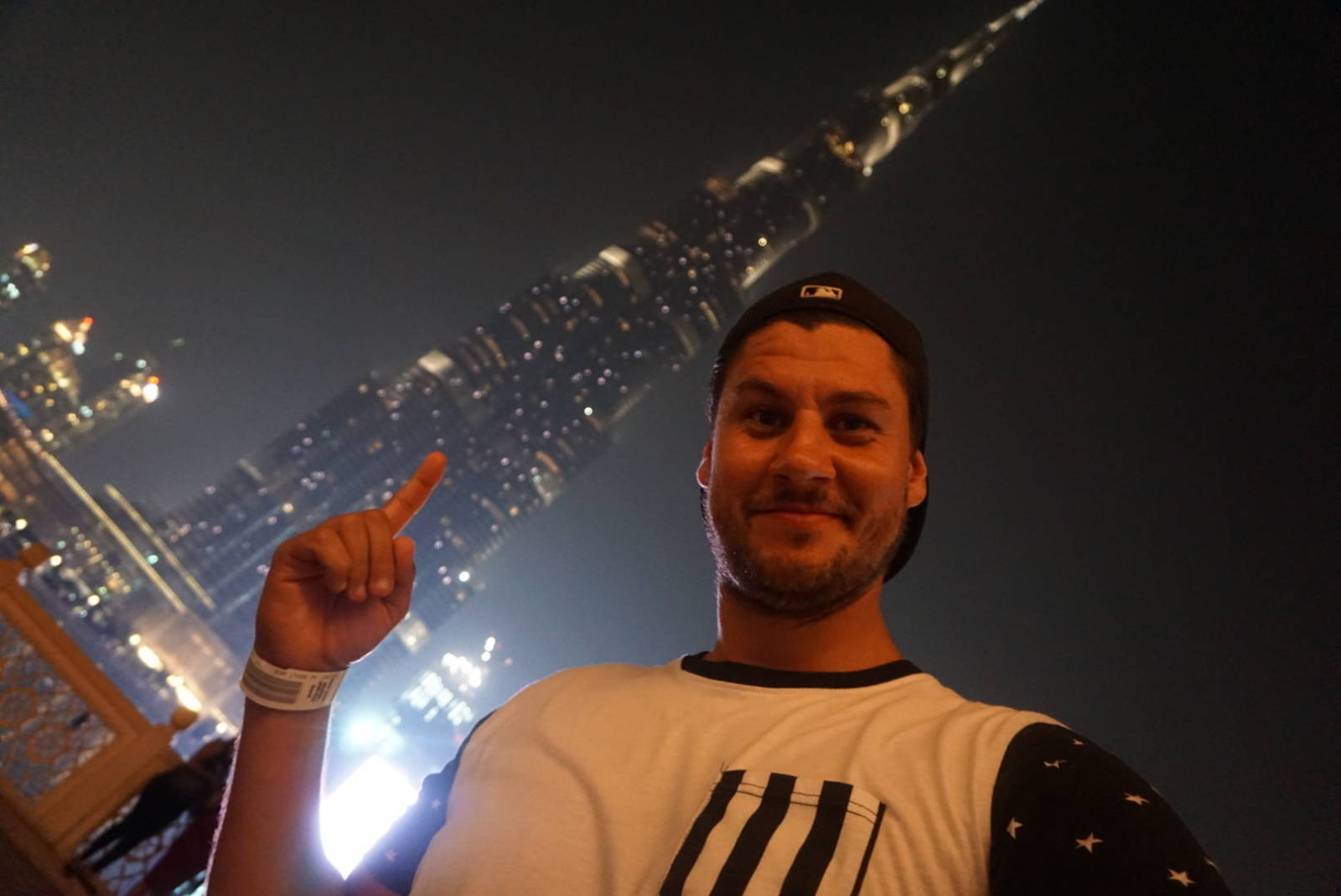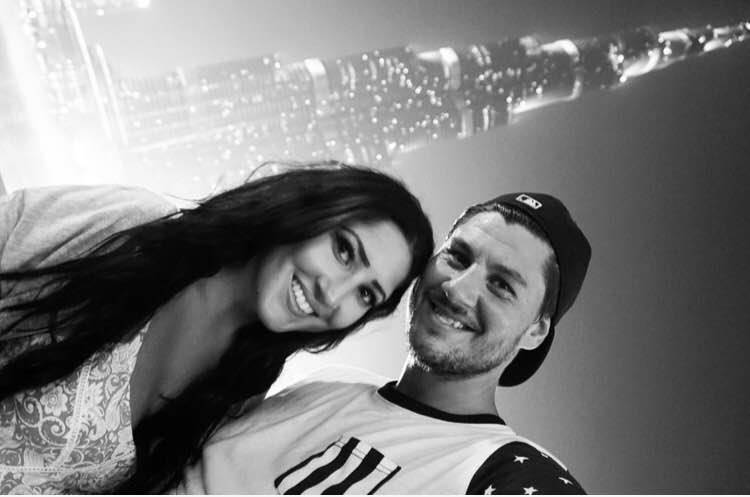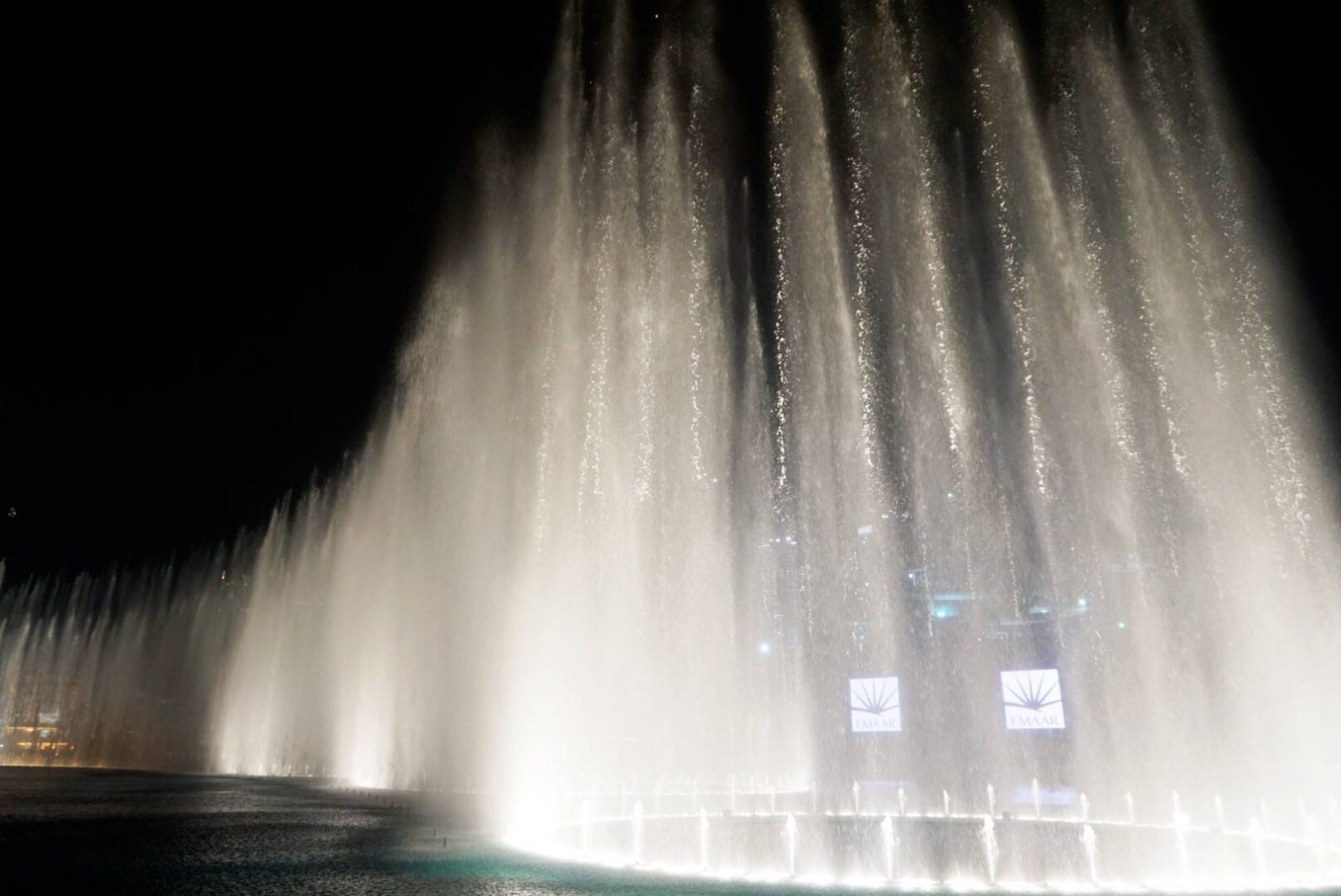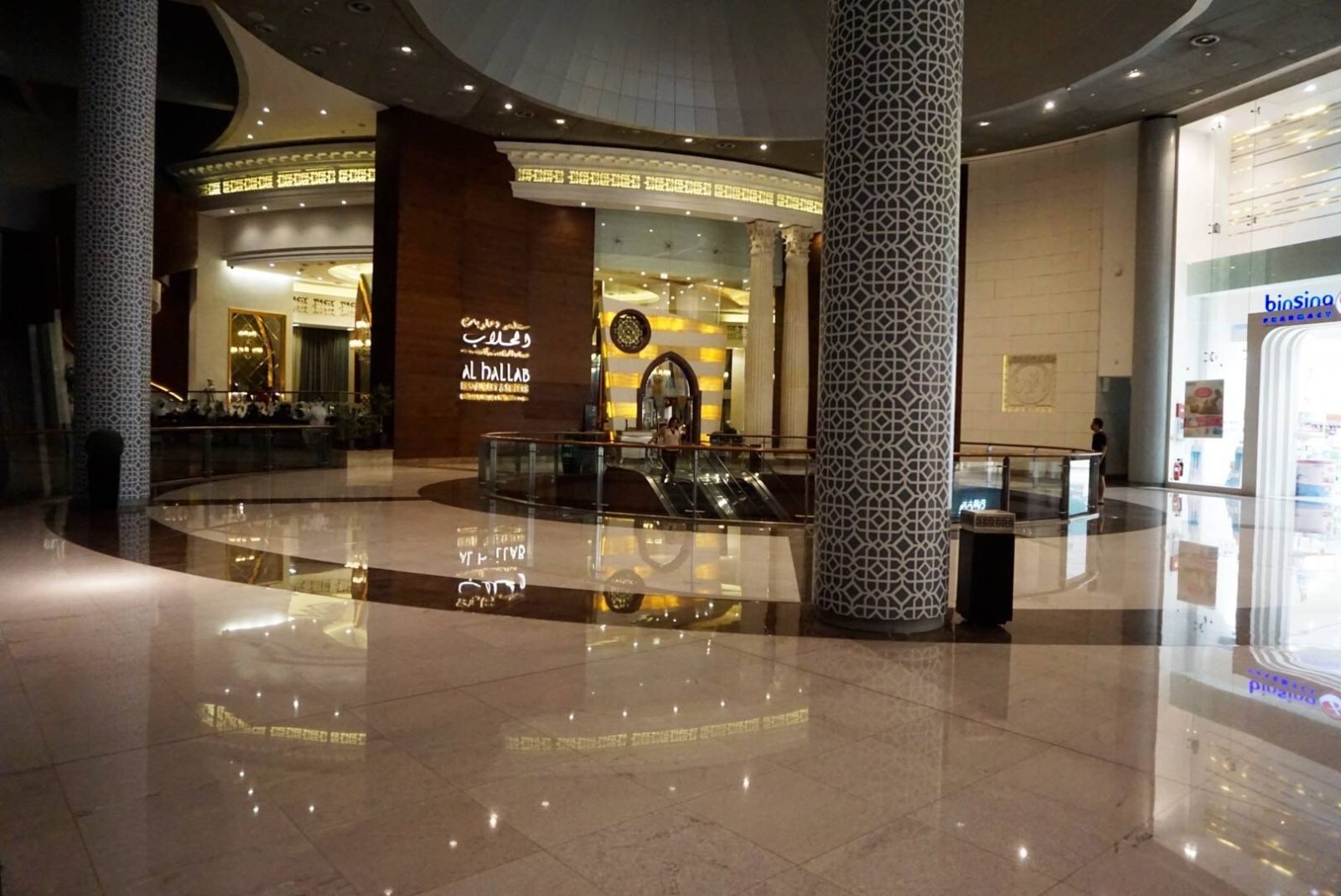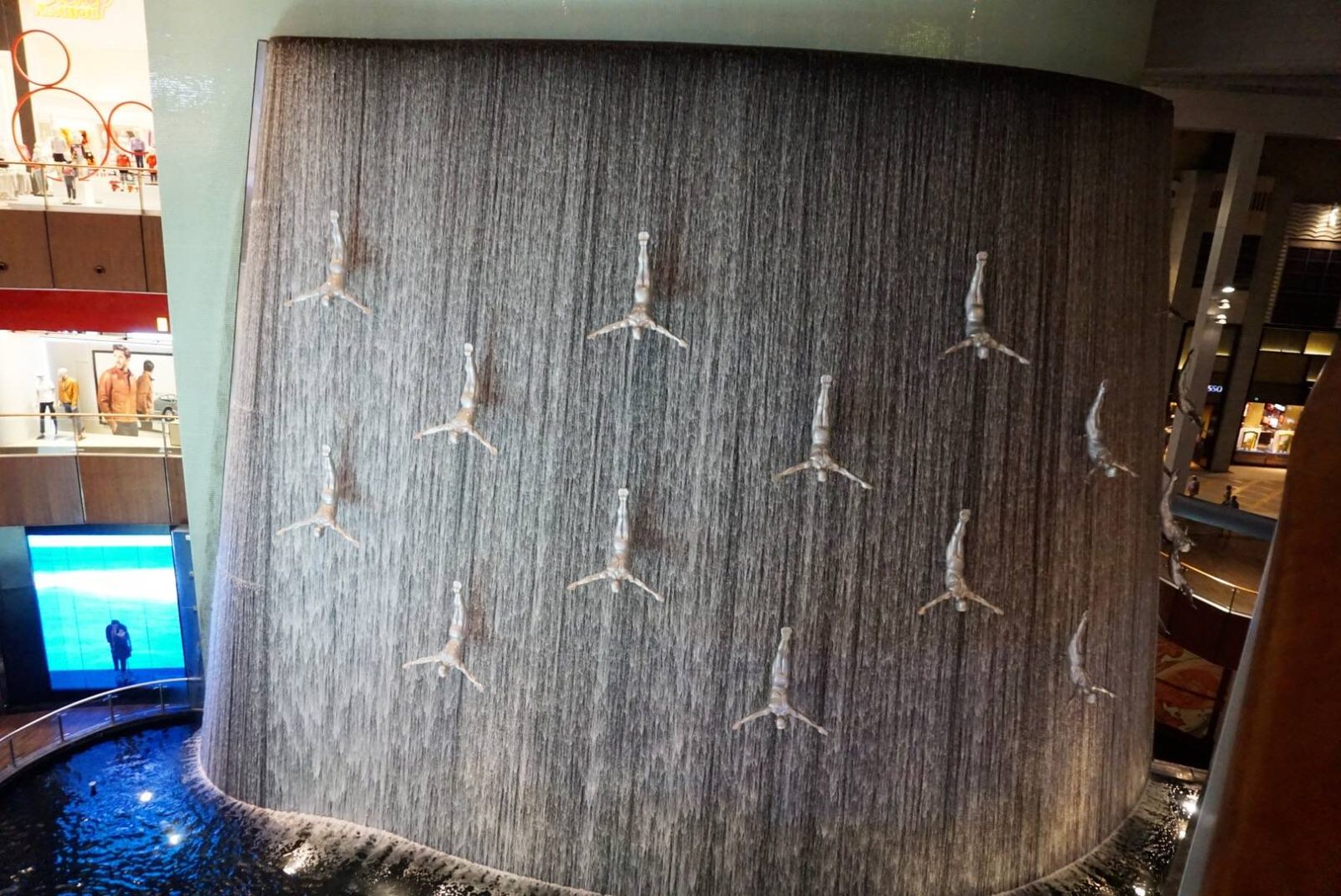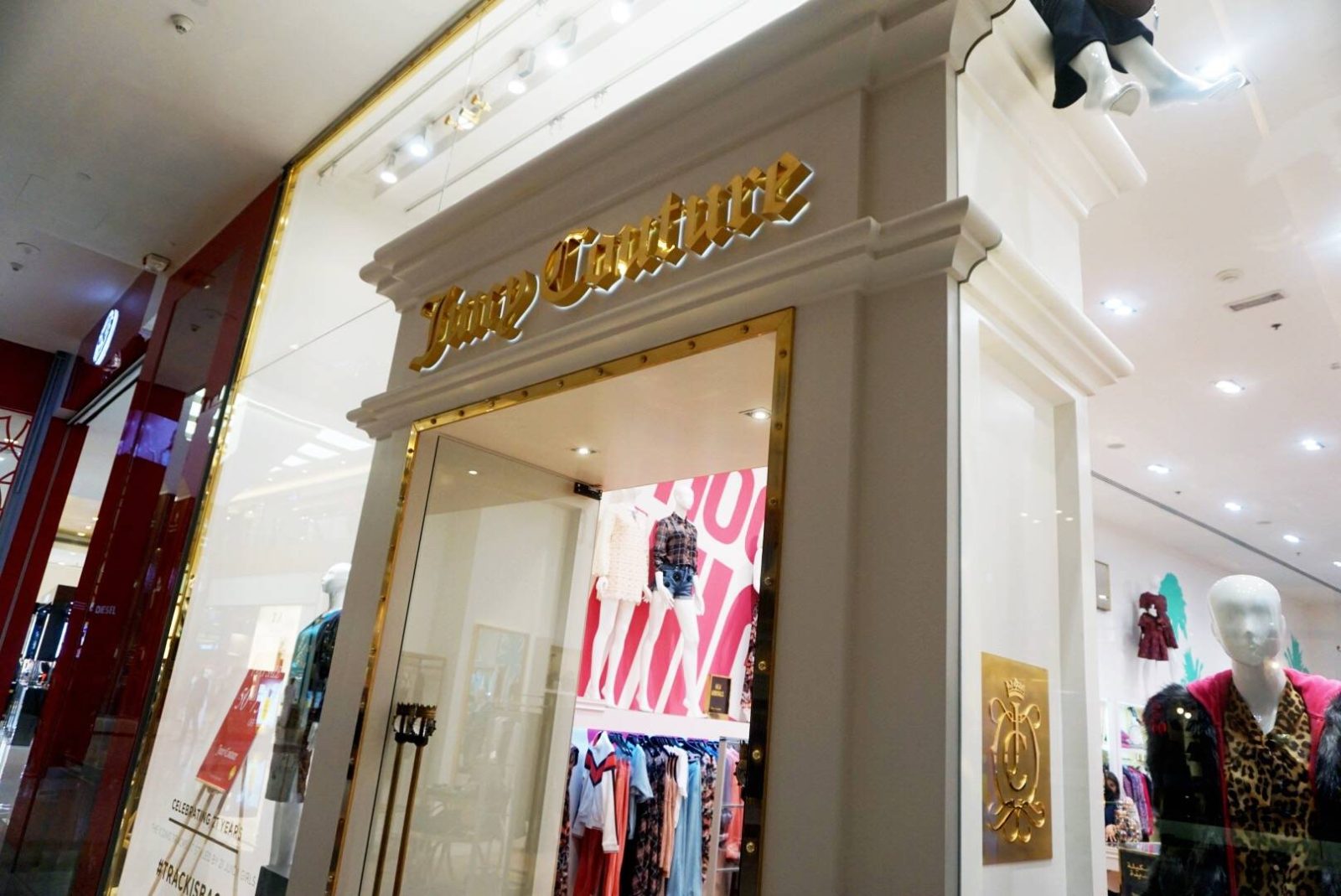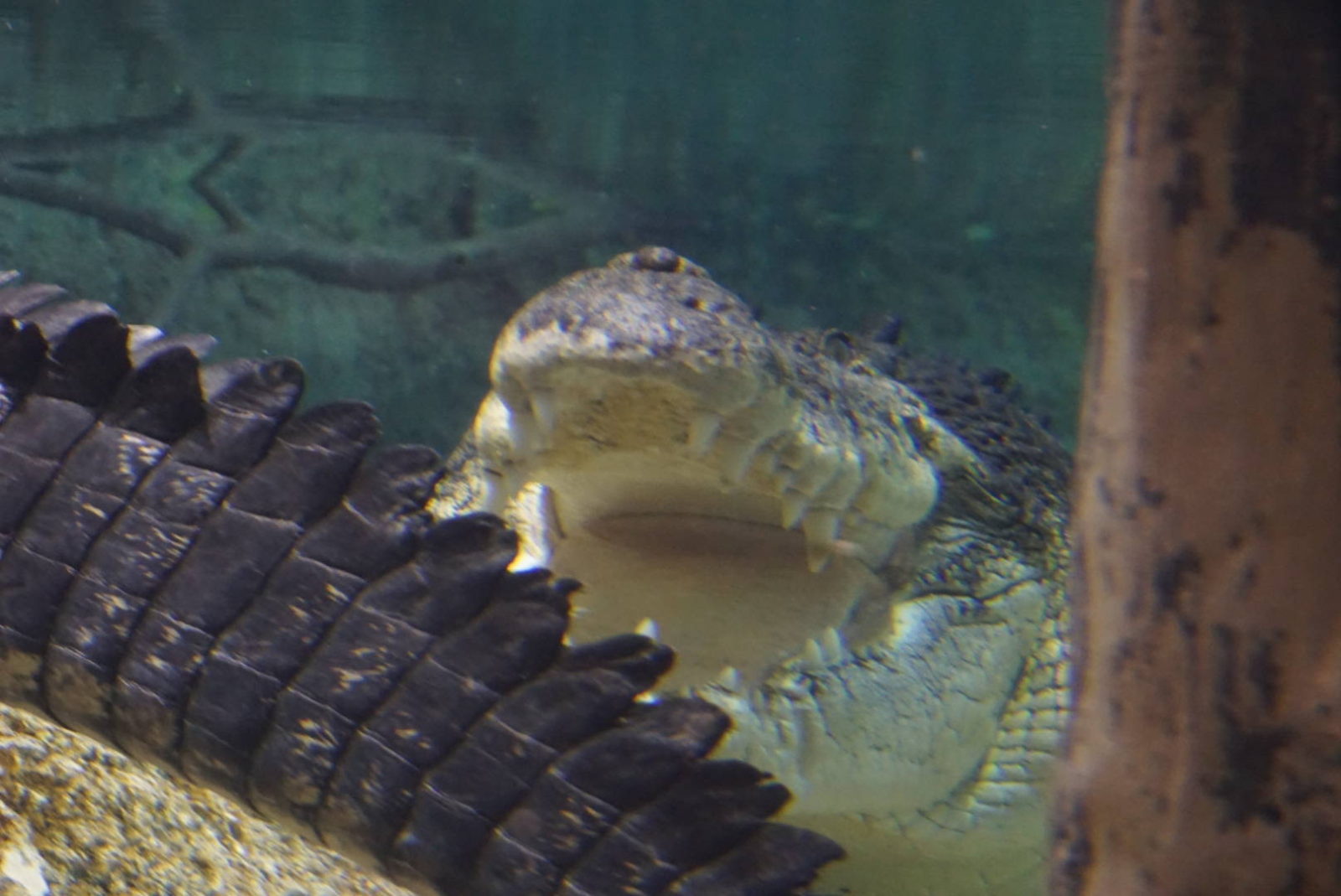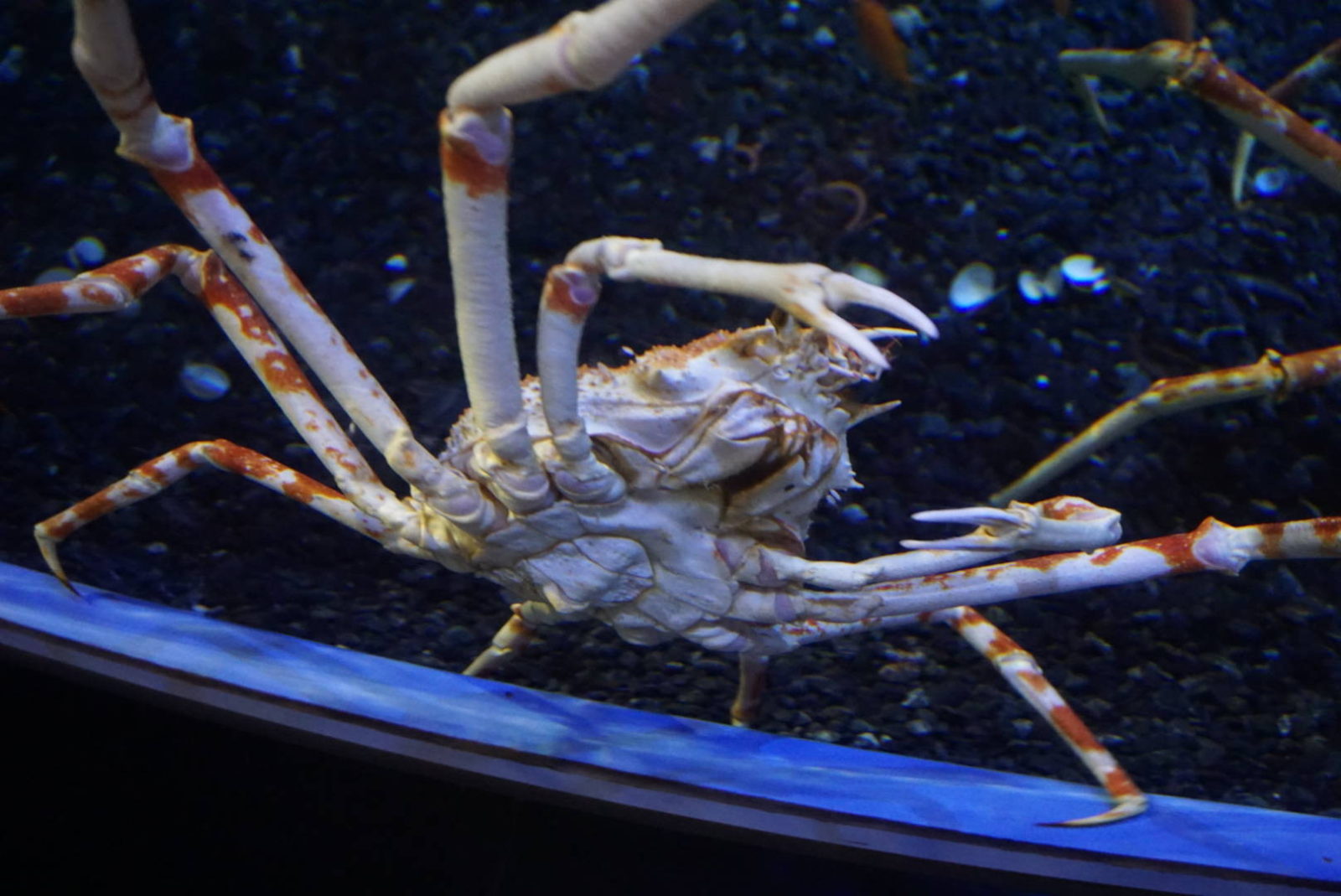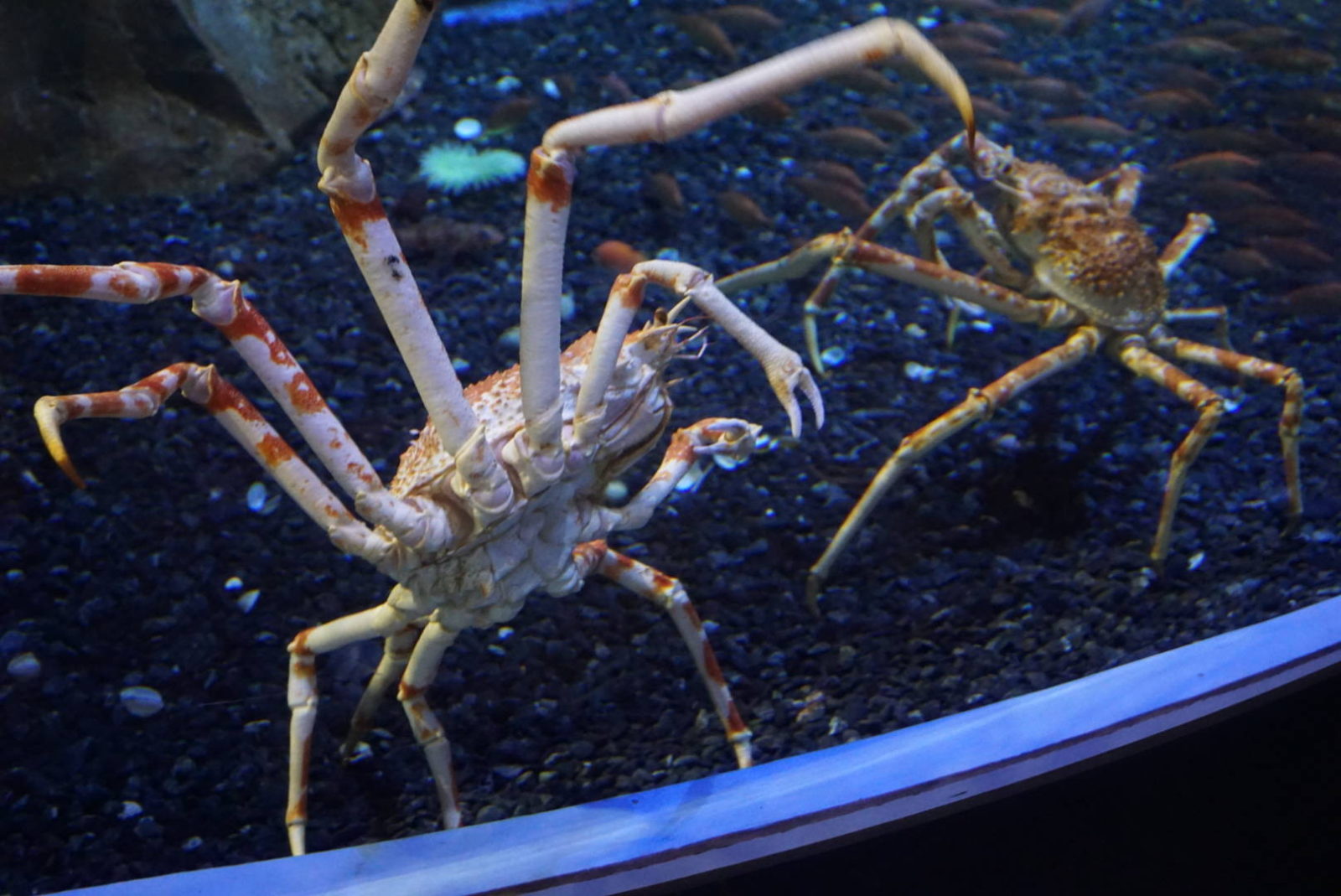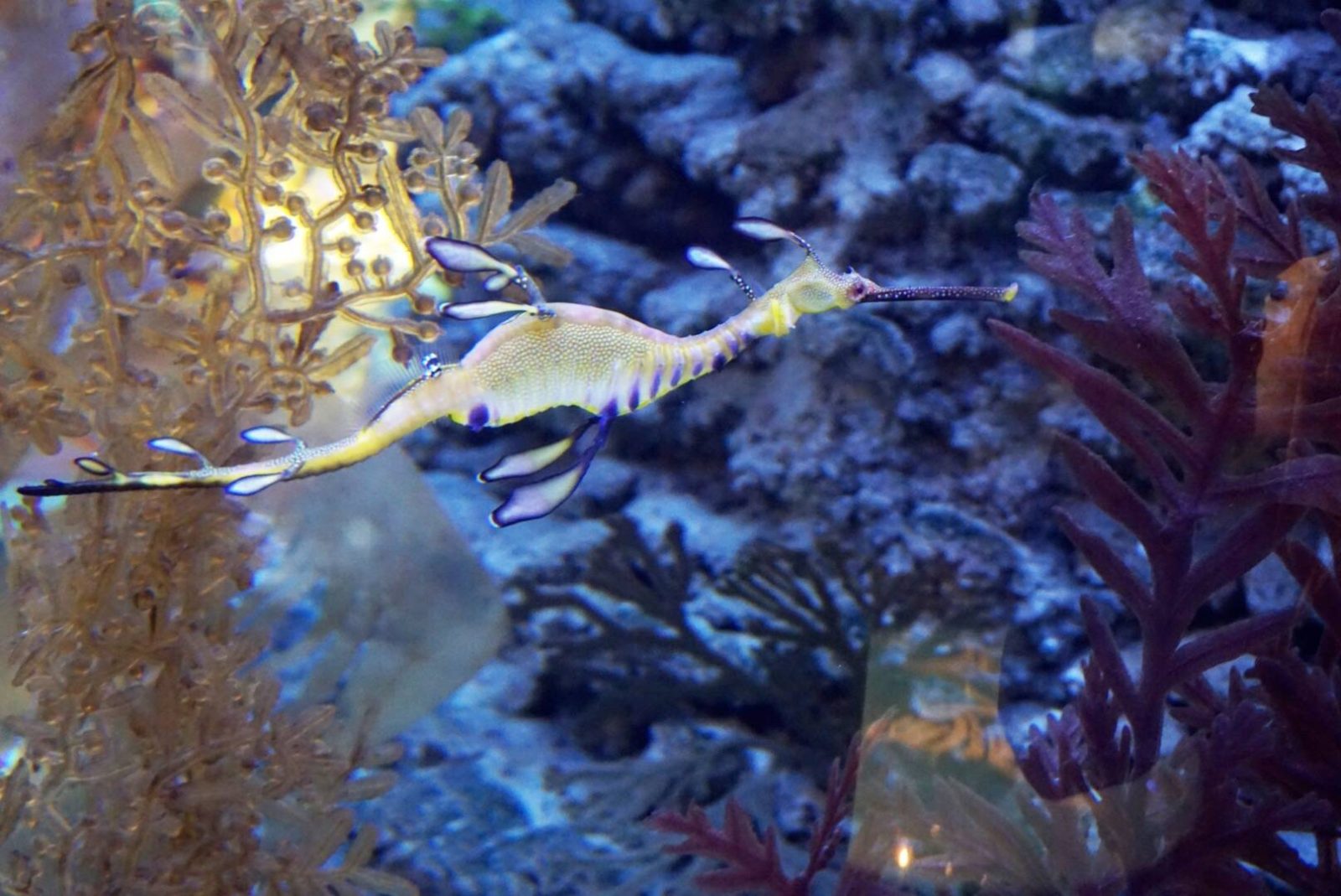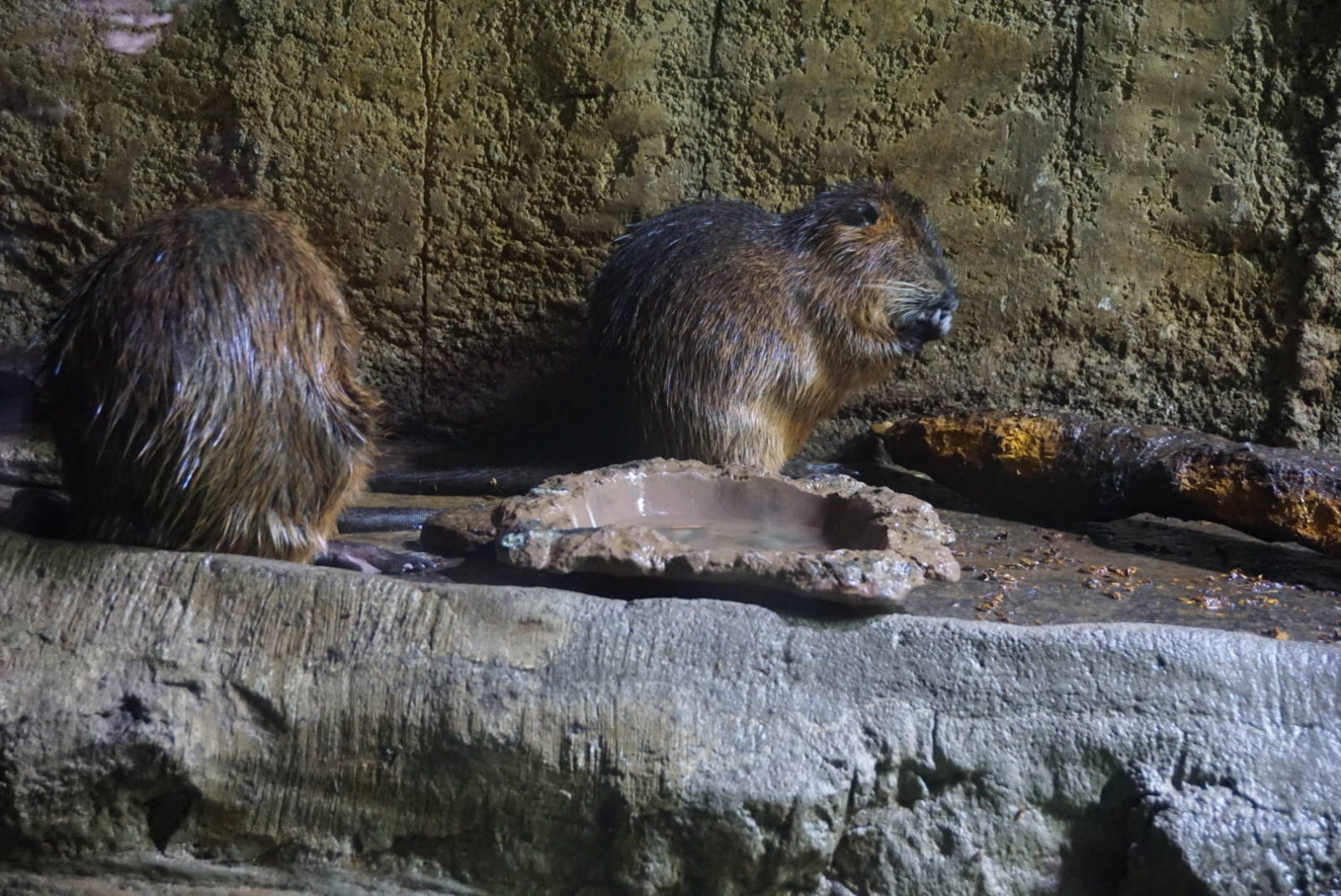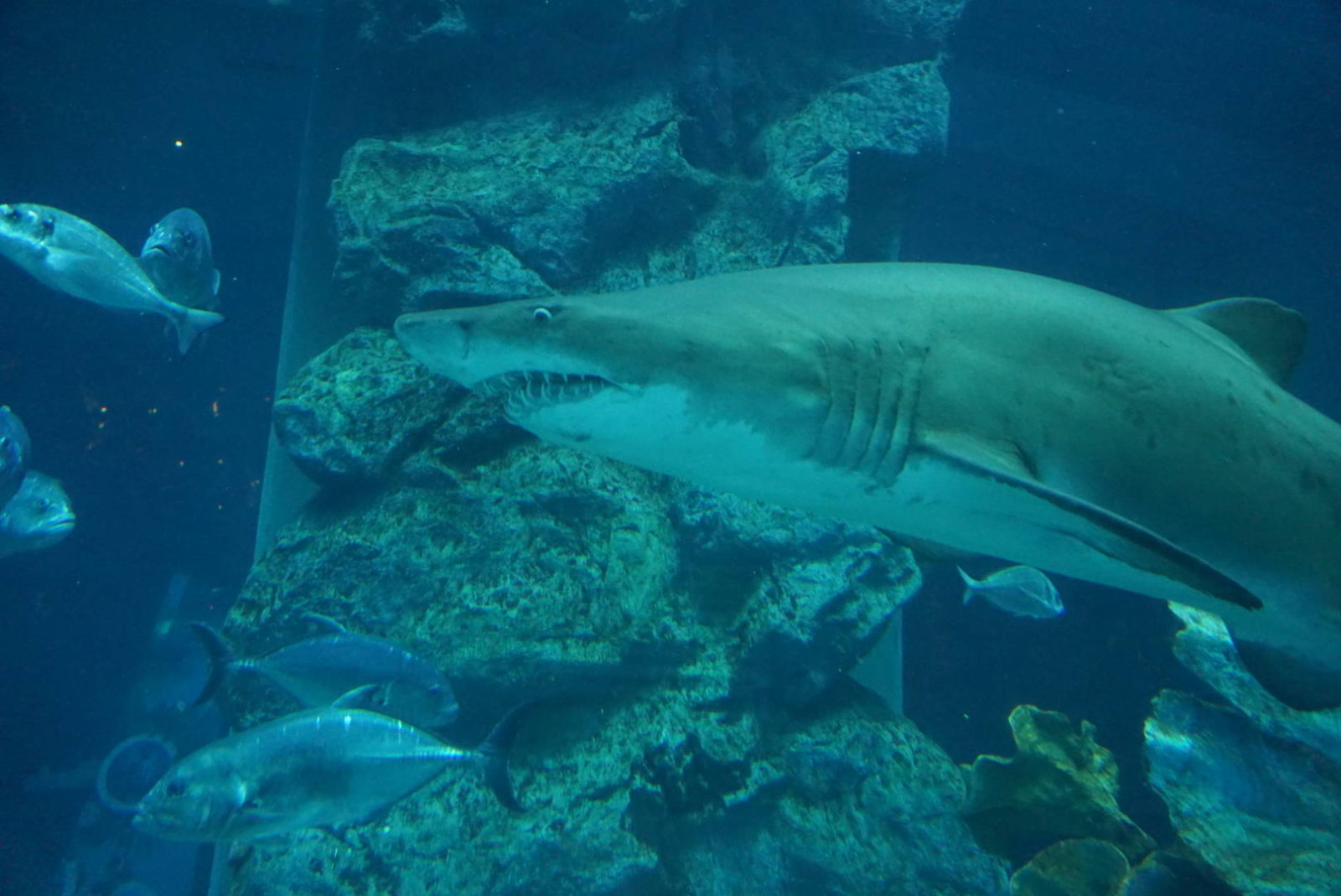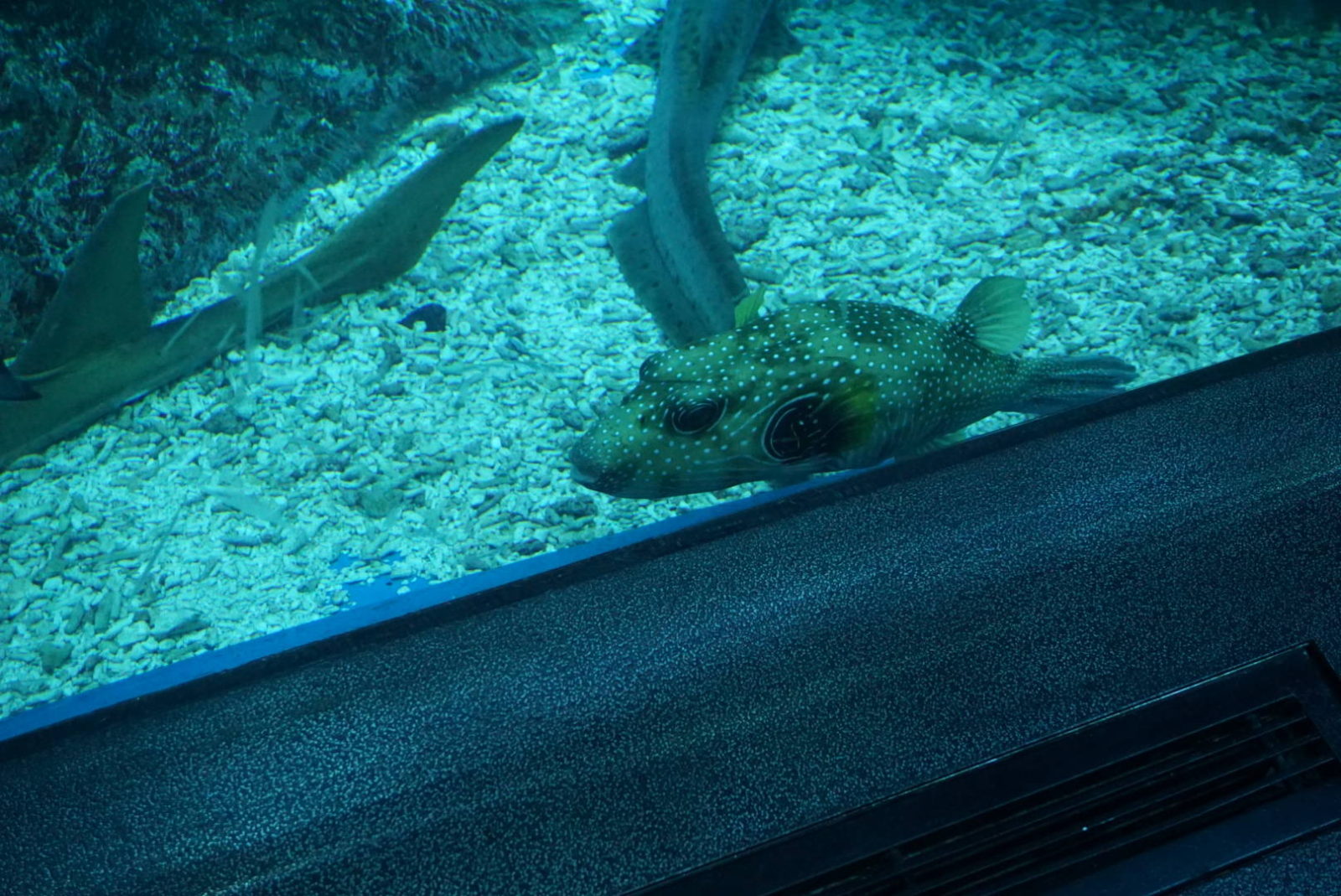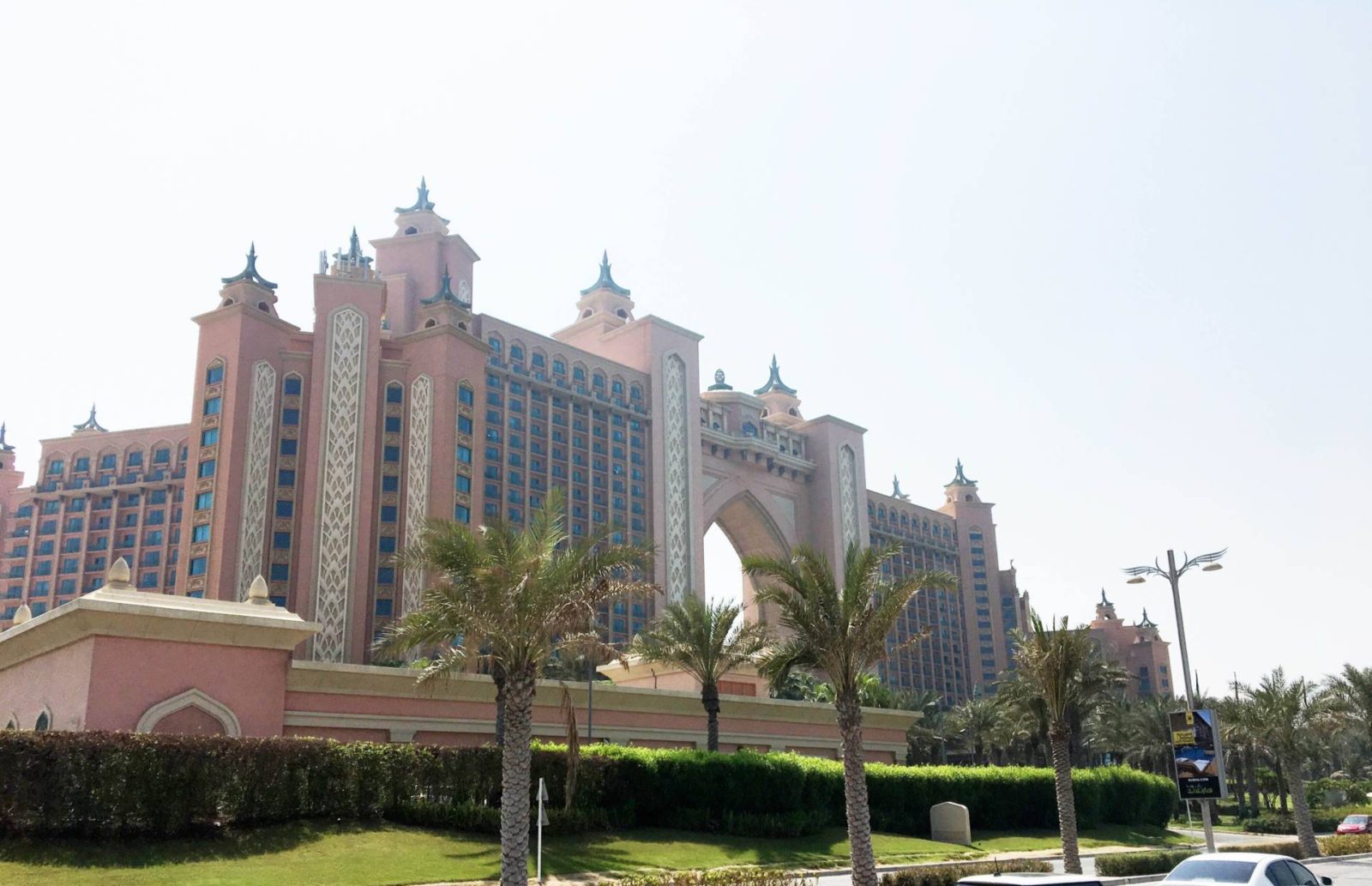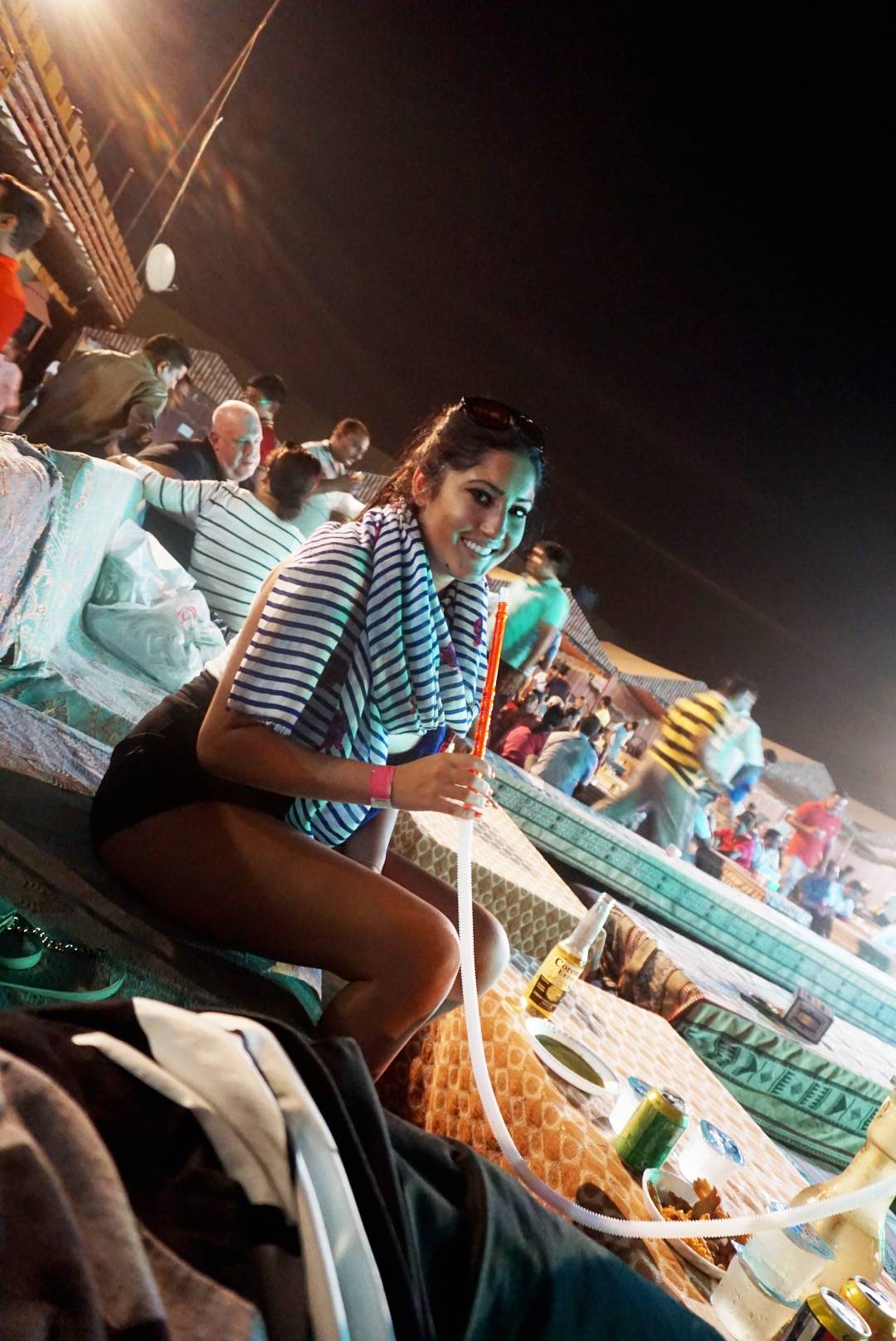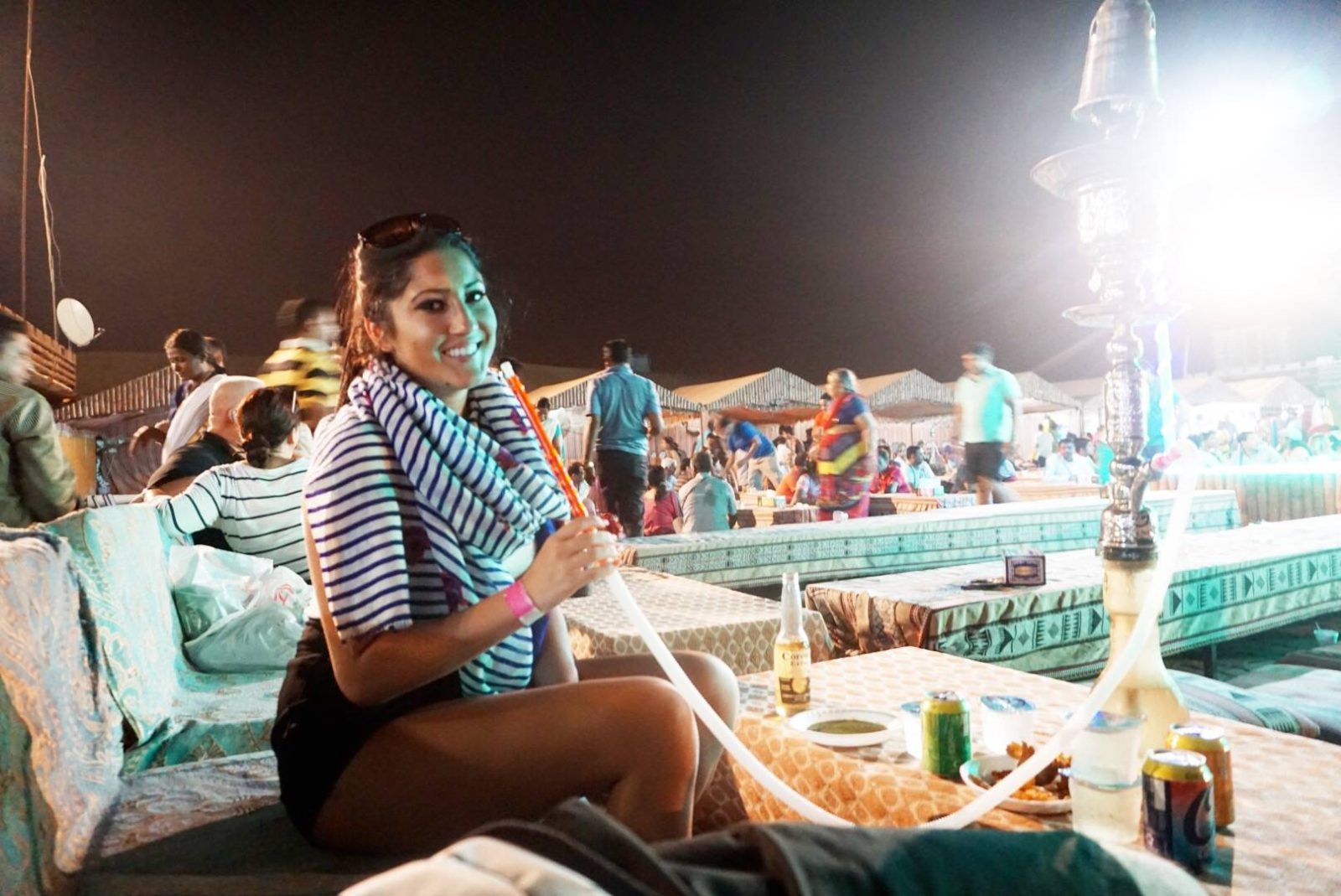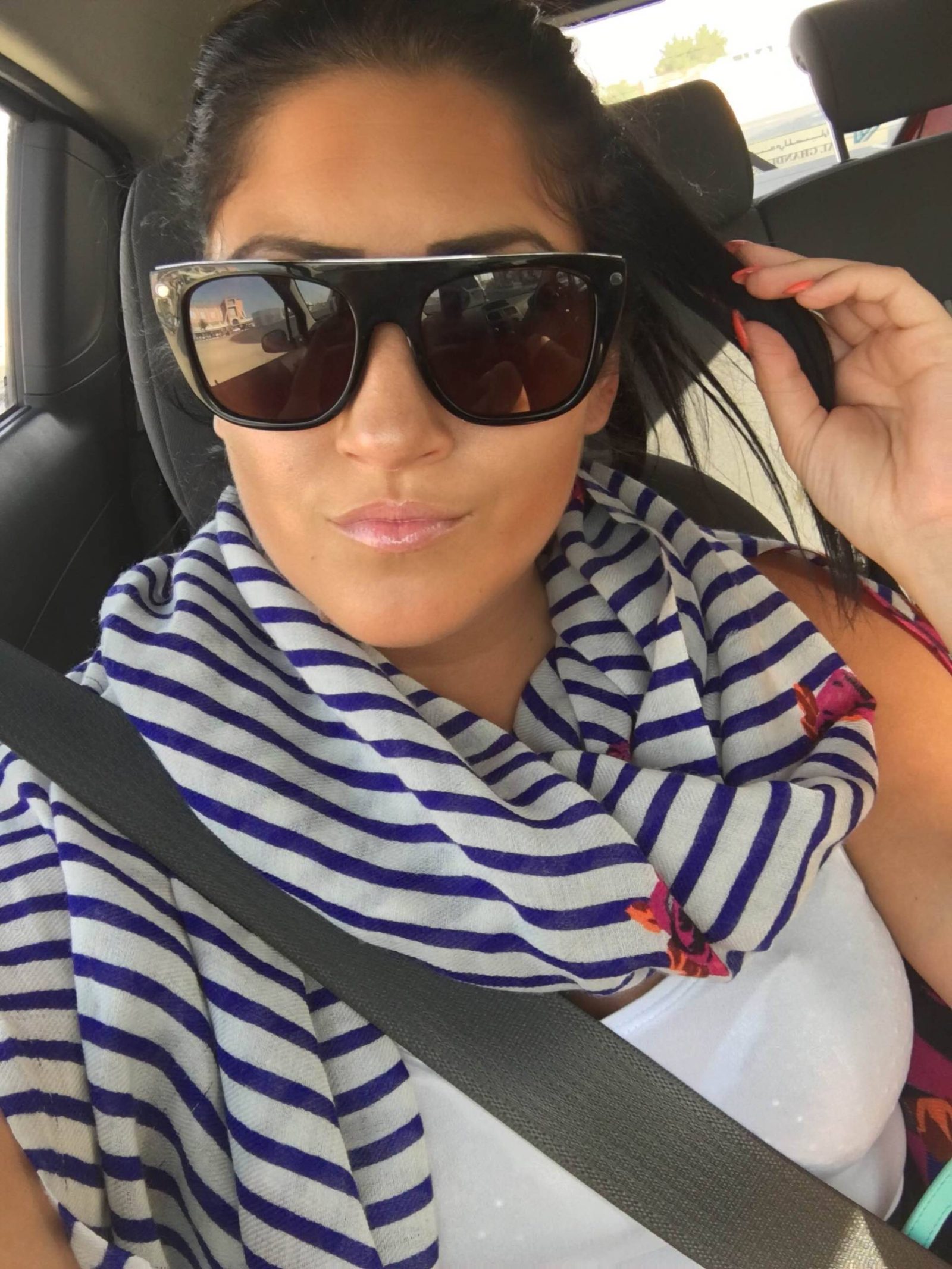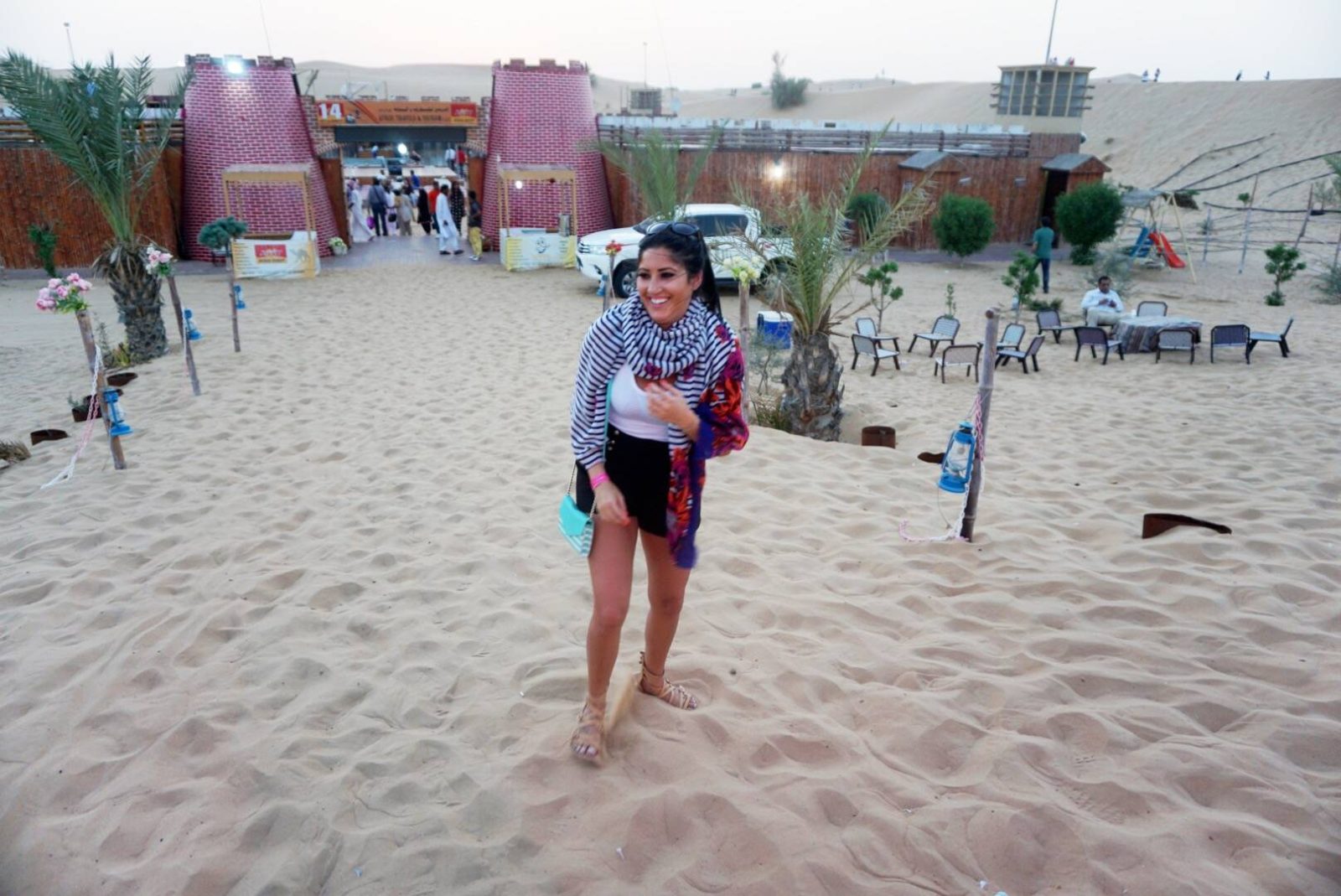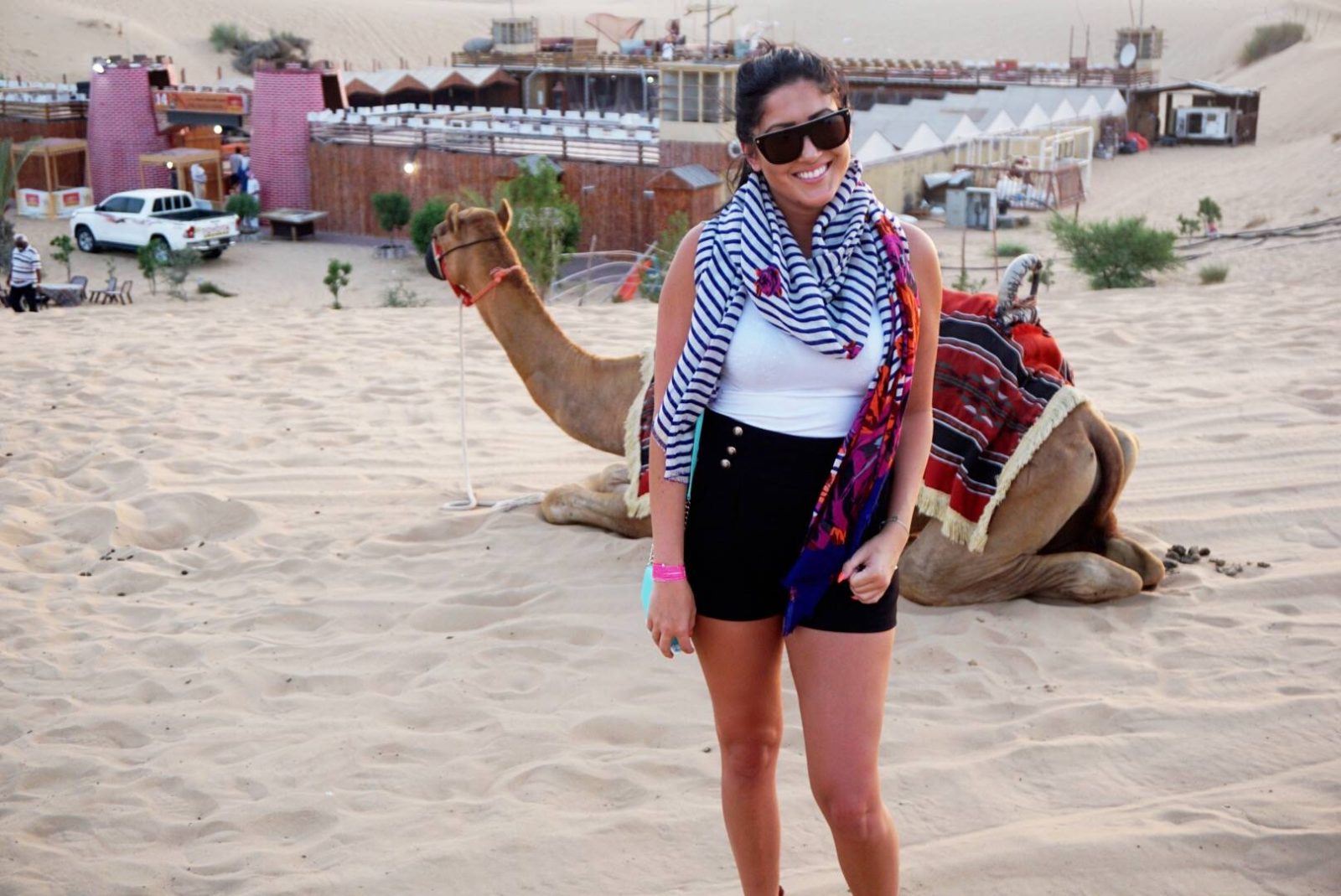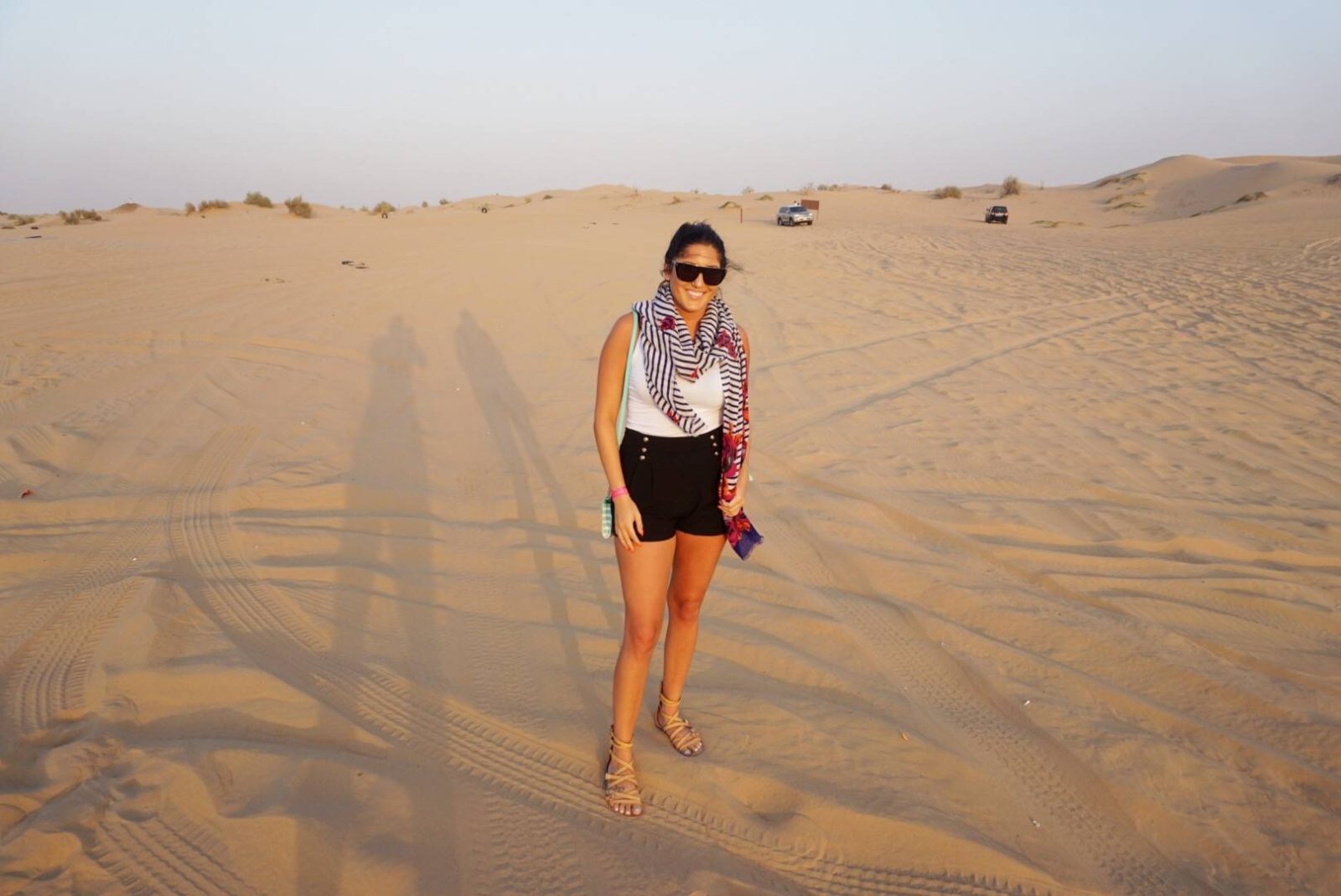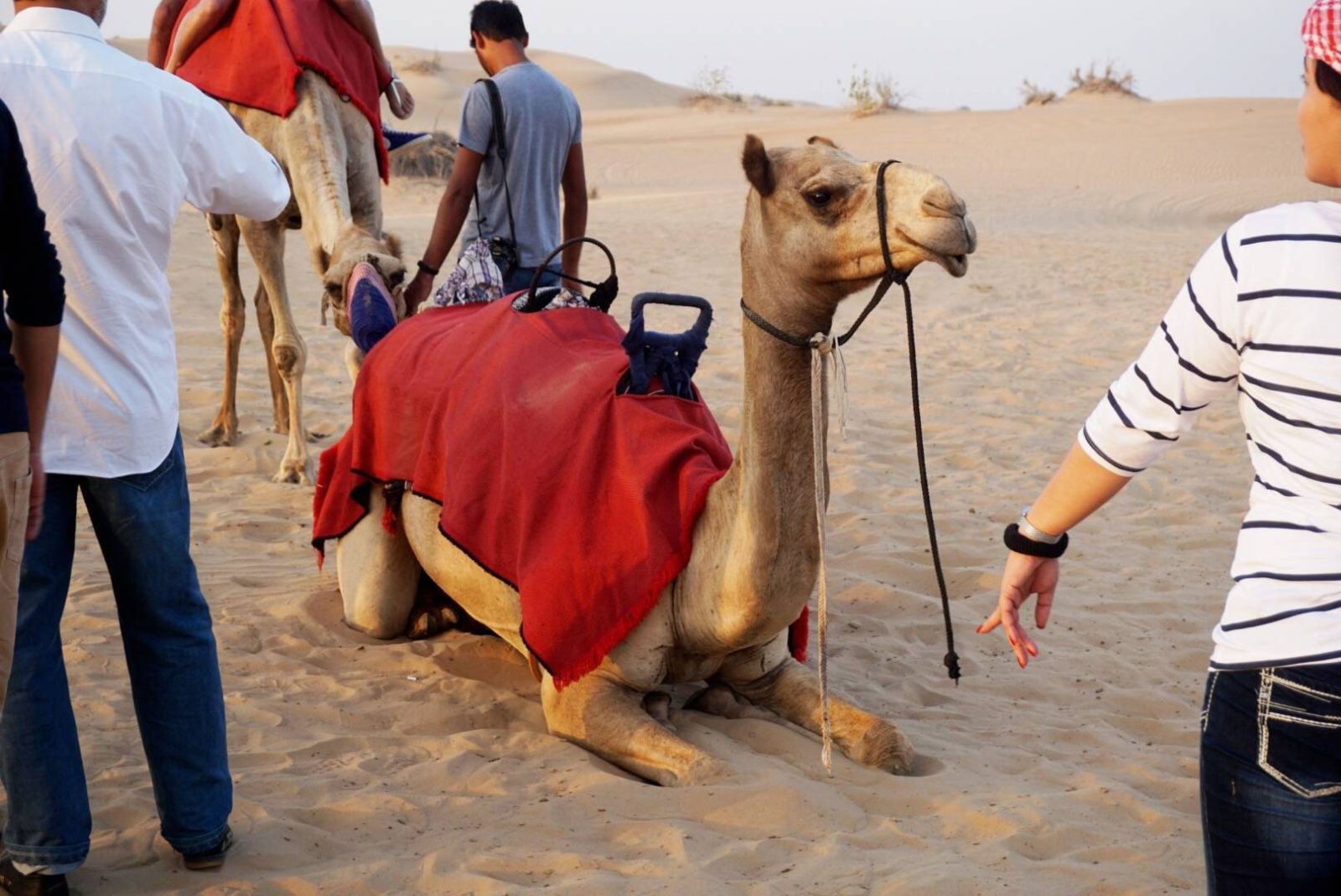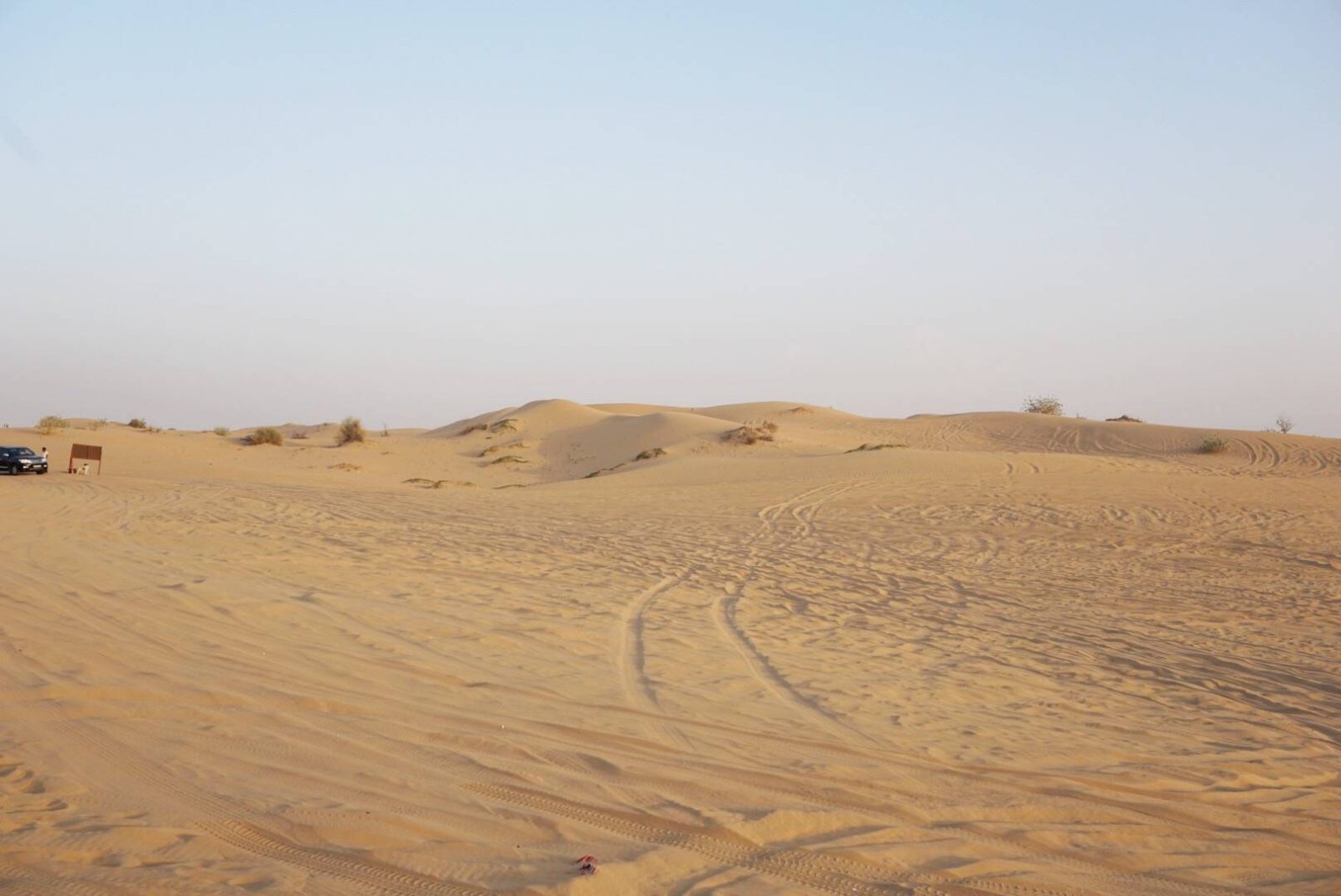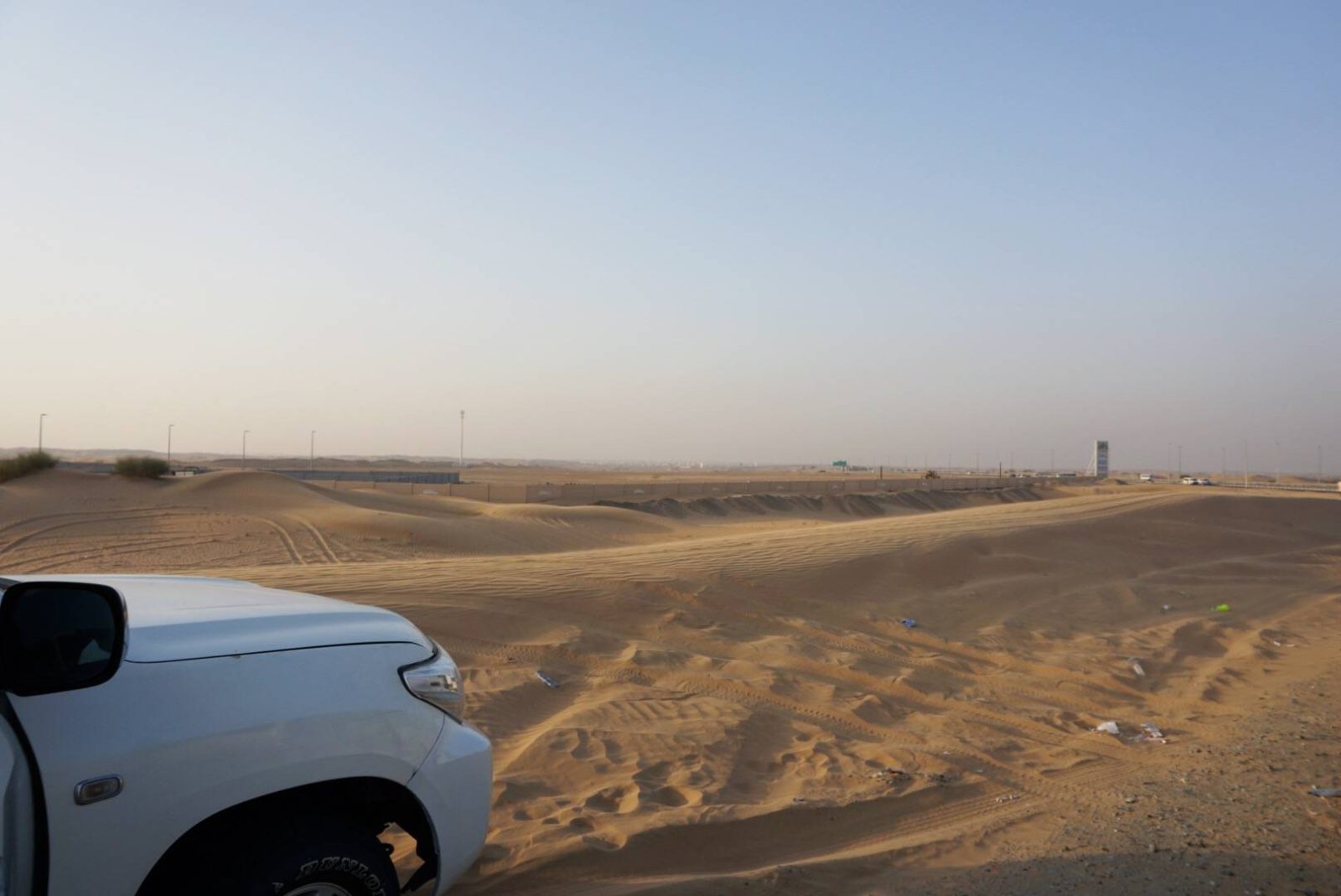 I'll miss this beautiful country with such kind people but I will definitely be returning again. Next time, for a longer period of time. With its scorching hot weather, beautiful views and luxurious architecture, it's just like, if not better than what you see in magazines or on TV. A lot of people have asked me if Dubai was everything it's talked up to be. The answer is yes. 🙂