I recently celebrated my bachelorette weekend in Scottsdale, Arizona in April and it was the most amazing weekend of my life. I feel like everything we did made for the perfect itinerary, so I wanted to put together a guide with everything from where we stayed, to where we ate and what we did. I've also provided all linkable outfits and accessories down below! 🙂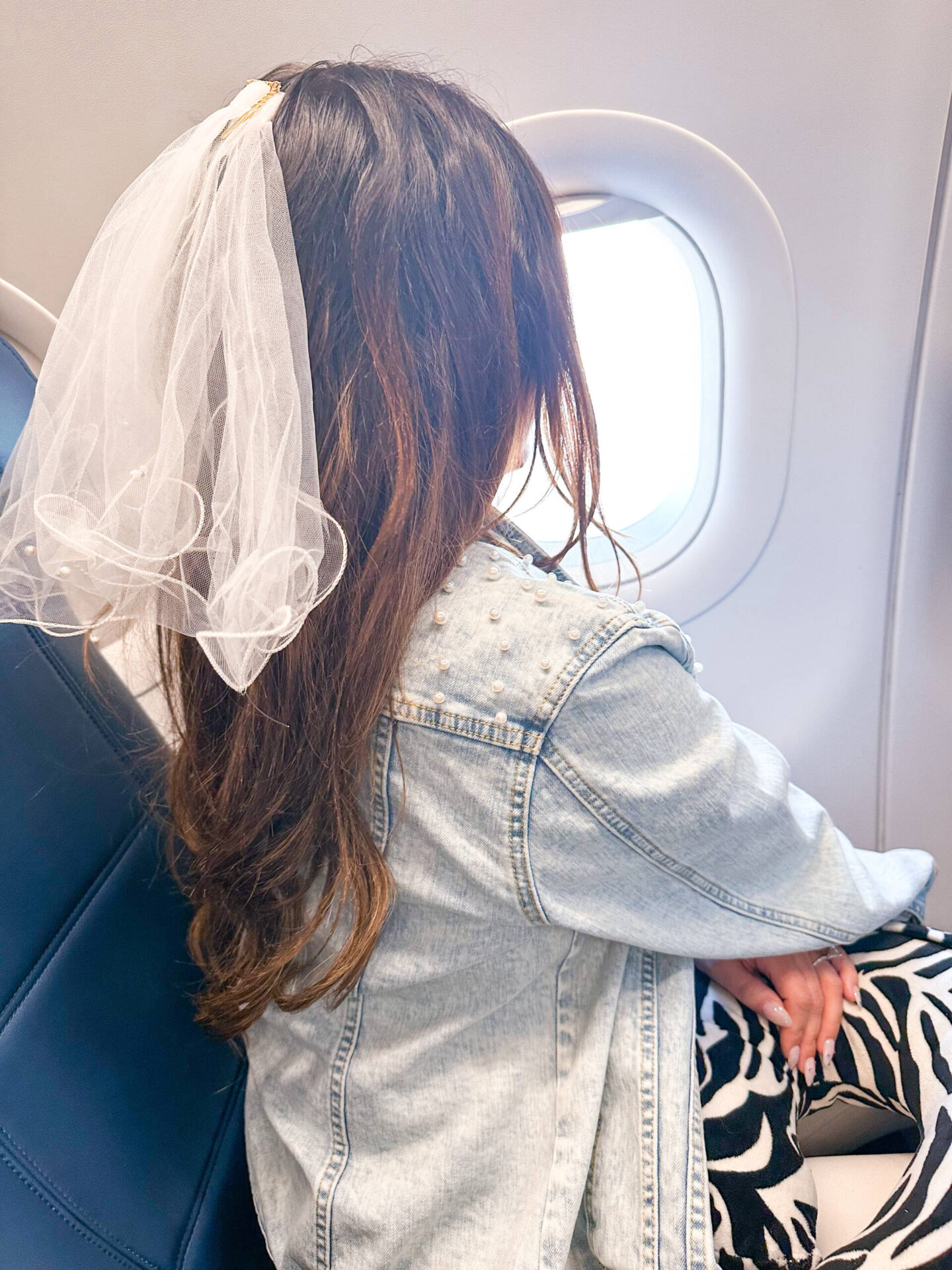 Where to stay:
I highly recommend staying in the Old Town Scottsdale area. This is where the entertainment district is, filled with bars, clubs and restaurants. I have linked our exact Airbnb here. Our home was huge and slept up to 15 people and included three baths- perfect for a large group of girls getting ready. The backyard was a complete sanctuary with a pool, hot tub, fire pit, games and spots to soak up the sun for everyone! A bonus- the owner of the house was super chill and accommodating. I would stay here again just for the simple fact of how awesome the home owner was. This place was also very convenient with all Uber rides being a short distance. It is also walking distance to convenient shops including party stores and a CVS for last minute goods.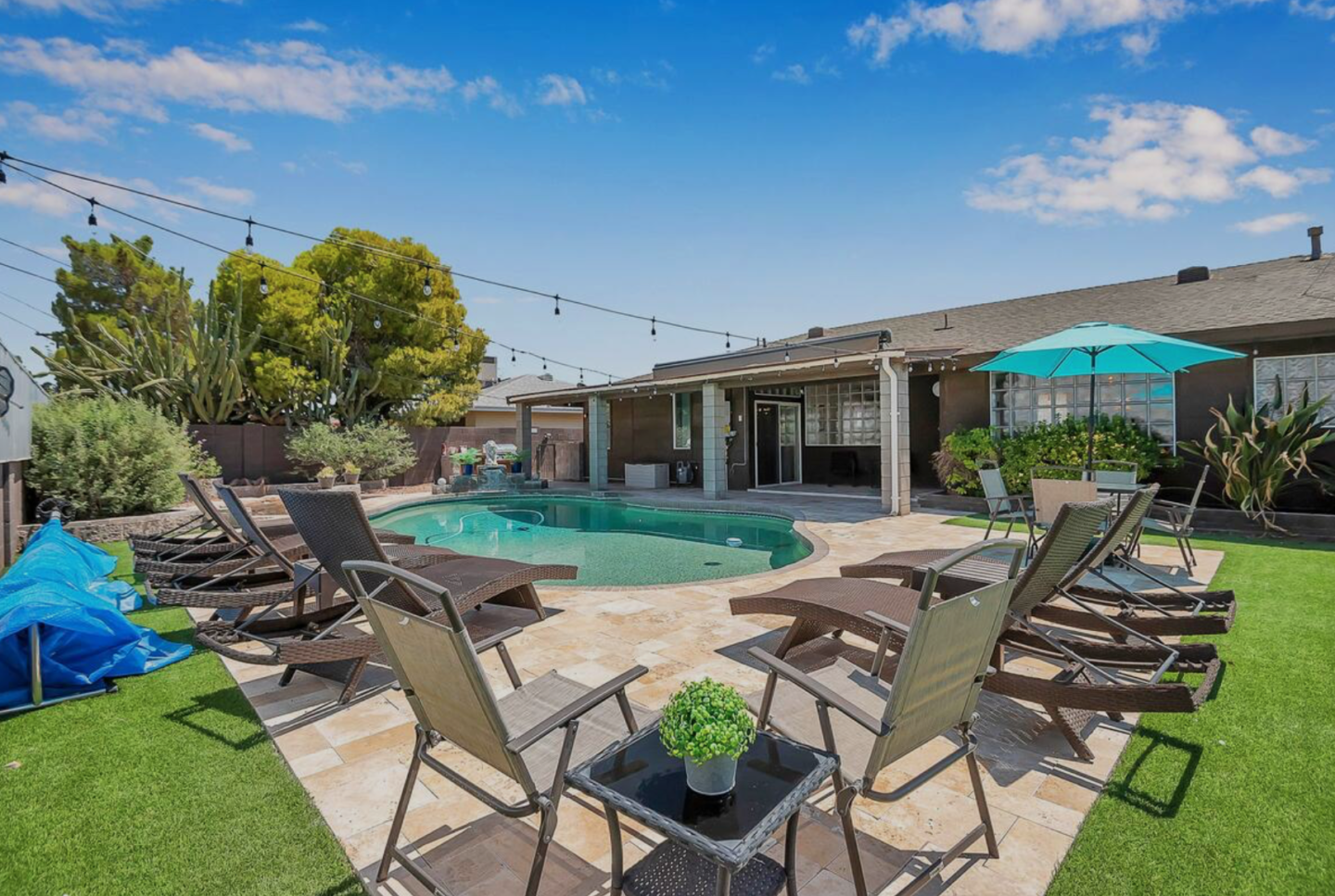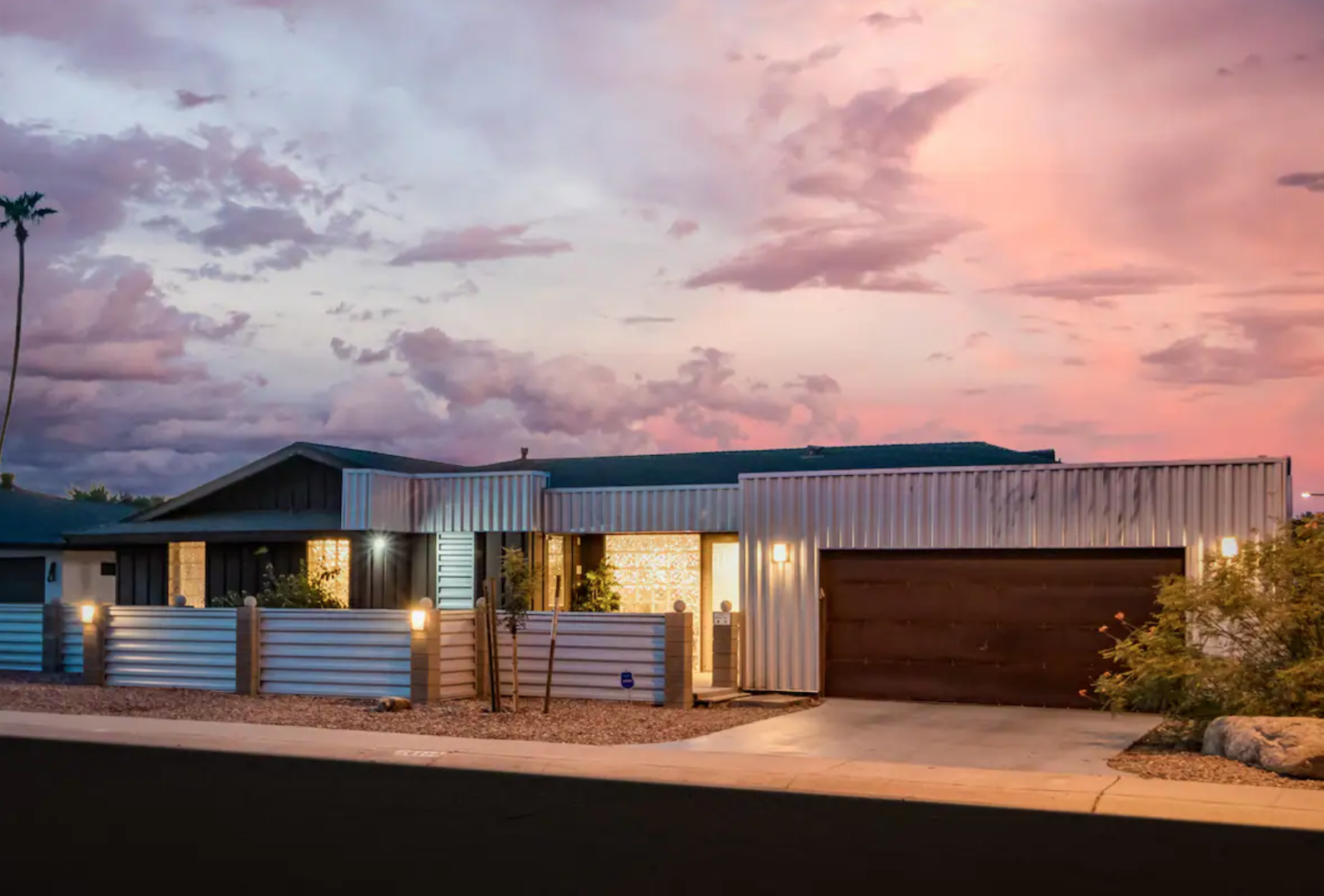 Theme:
The theme I chose was "Scottsdale before the veil" and my Maid of Honor completely exceeded my expectations when executing the decor. Everything was filled with cactus decor and covered in pink and green. When it comes to bachelorette parties choosing a good theme in my opinion makes the whole trip. It ties everything together and you can really build everything around your particular theme from decor, to outfits, to gifts and activities. Other themes I think are super cute for this location are "Last Rodeo" and "Final Fiesta."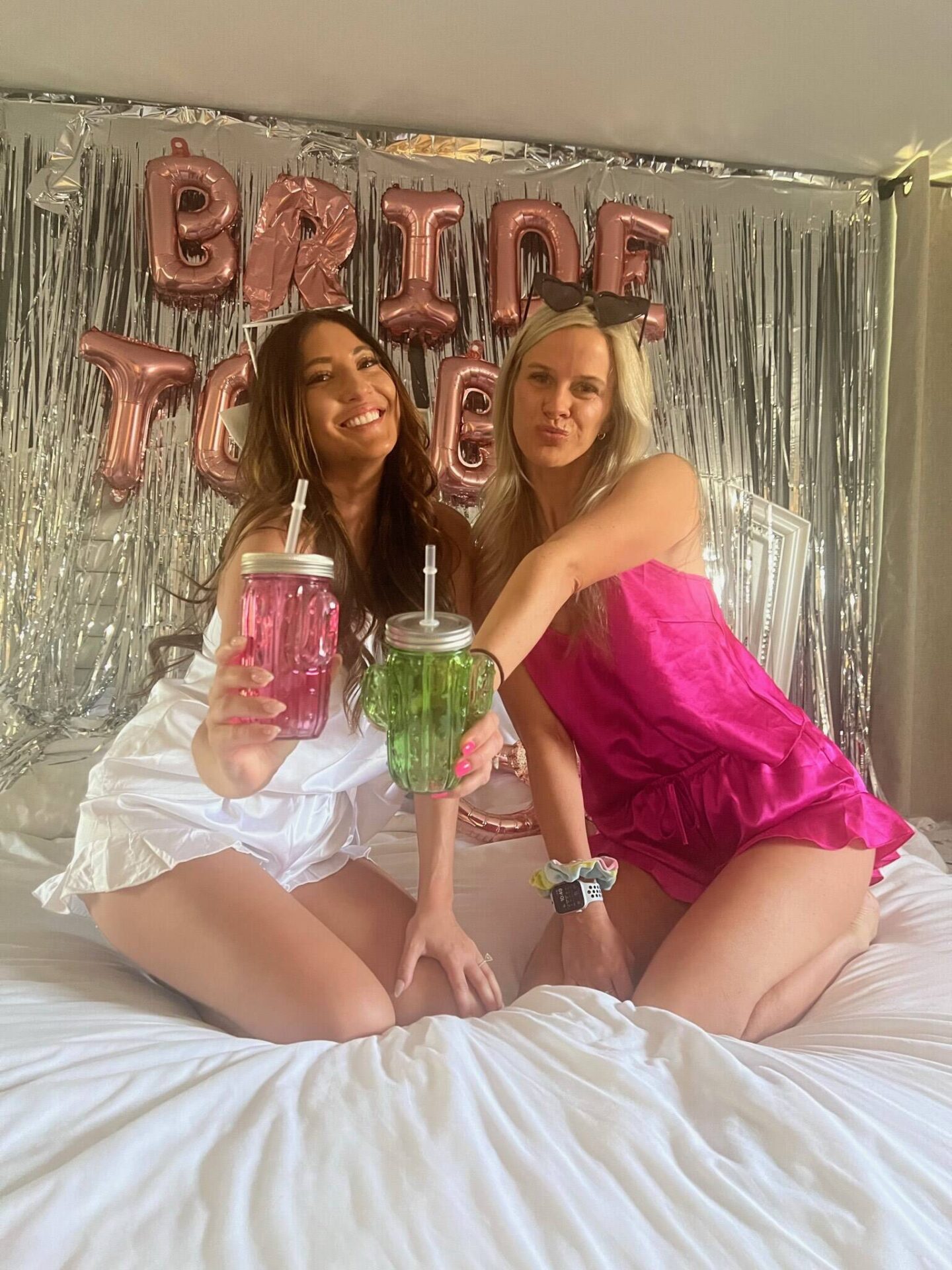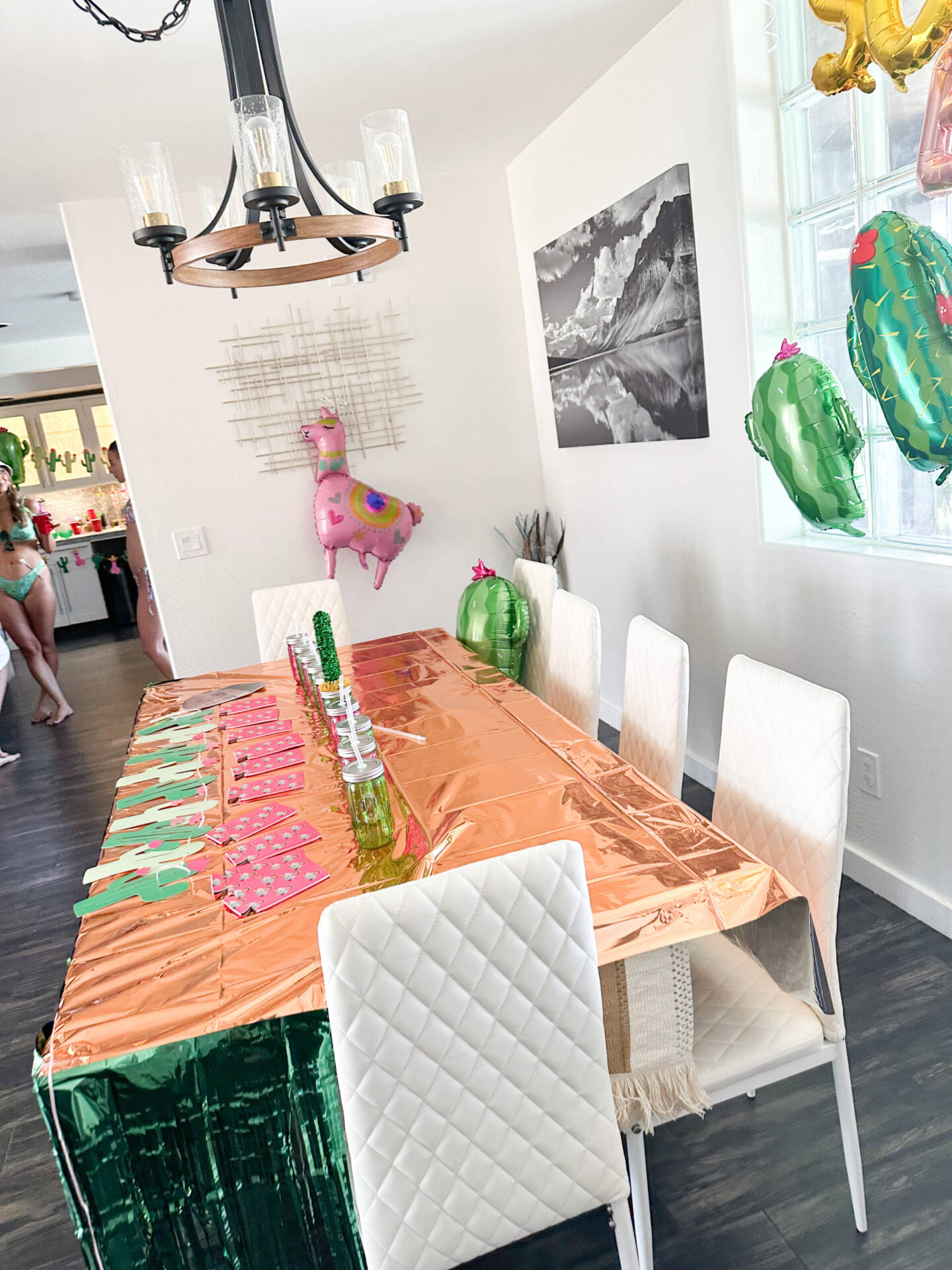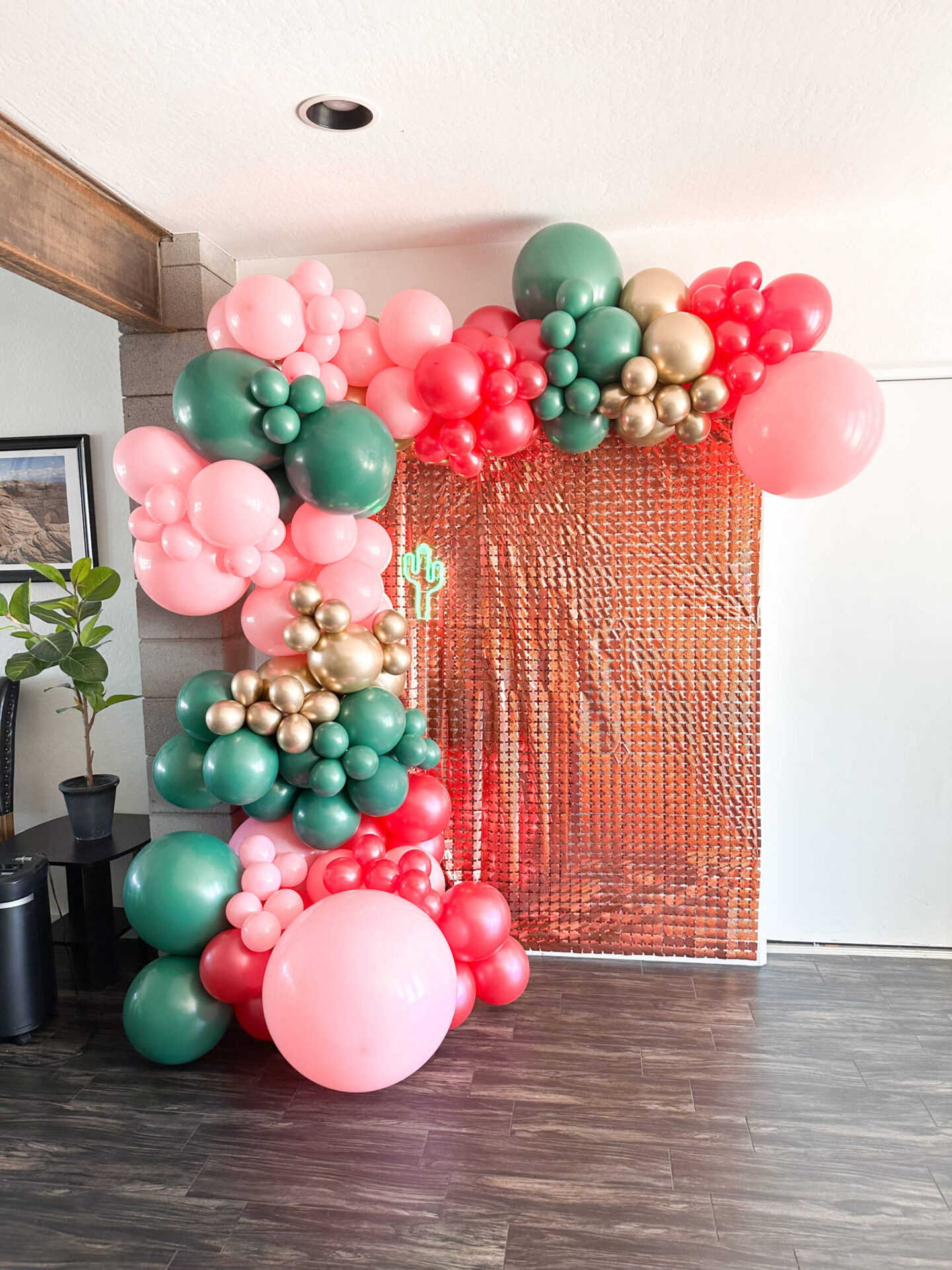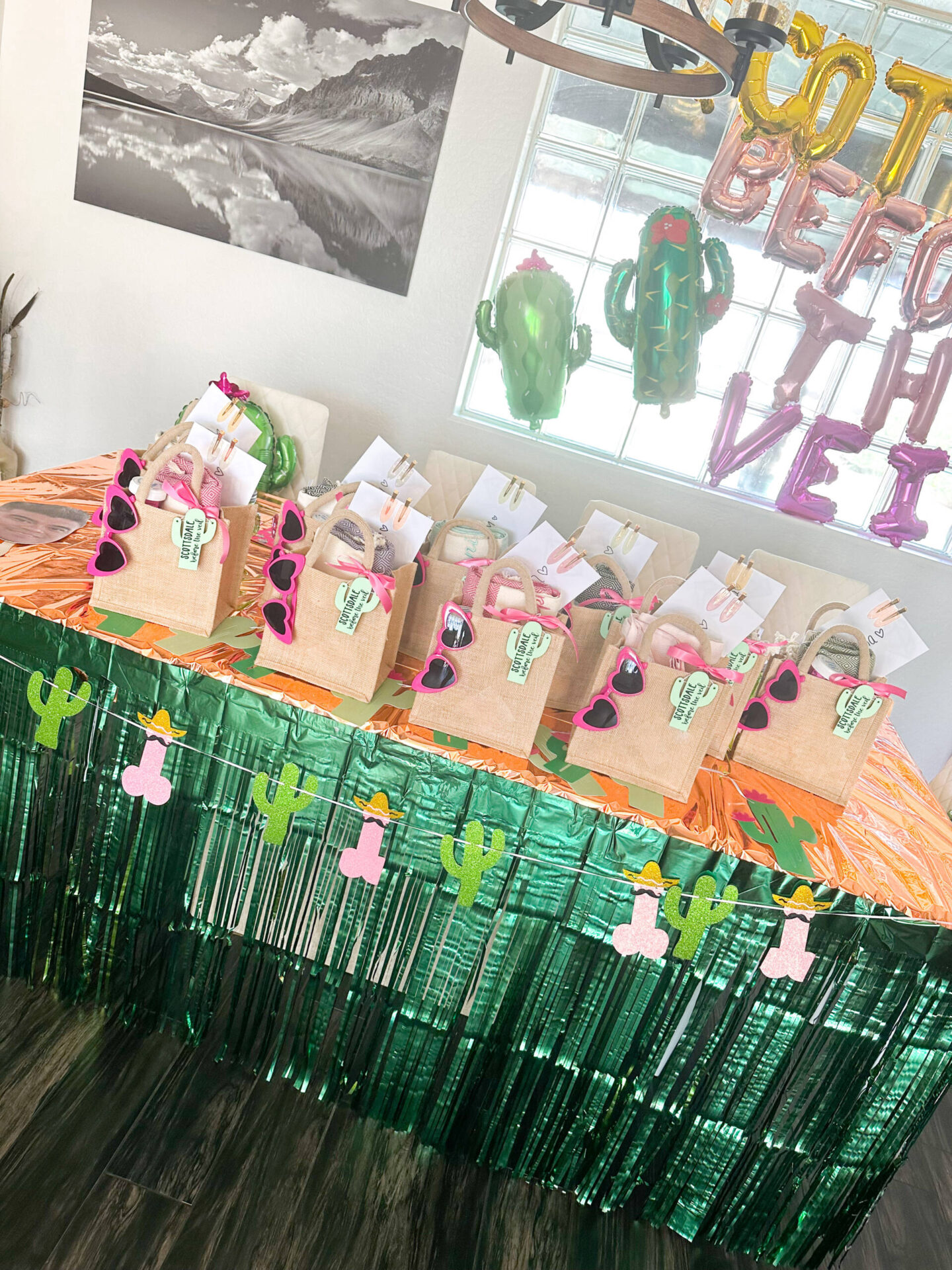 What we did:
Pool Day at the Air Bnb: First of all, I highly recommend staying somewhere that has a pool. Whether it be a hotel or Air Bnb, it gets super hot in Scottsdale depending on the month you go. April-October are the hottest months, so if you plan to travel during this time you want to make sure you have a pool to cool off in. Aside from the heat, having a pool is perfect for a first day welcome party. Our first full day when all the girls arrived we made drinks and soaked up some sun in the pool and it was a perfect start to our weekend.
The last full day of our trip we also utilized the pool and grilled, played games and even had a fire that night! This is also a perfect way to save money because of the fact you're not going out, and since you already paid for the Air BnB you might as well use its amenities IMO. The days at the house chilling with my girls were actually some of my favorite moments because we really got to spend quality time together laughing and hanging out. It was so much fun!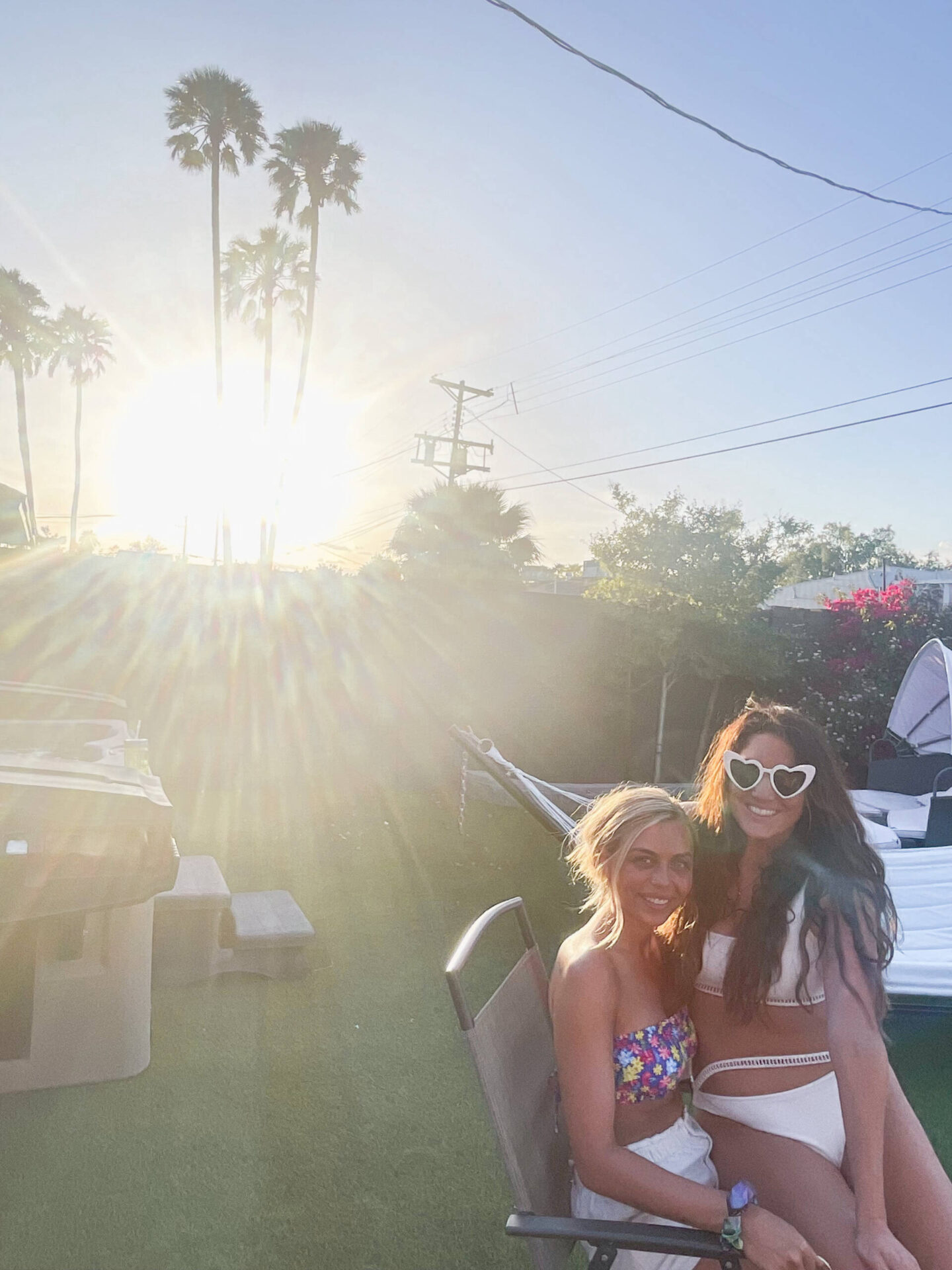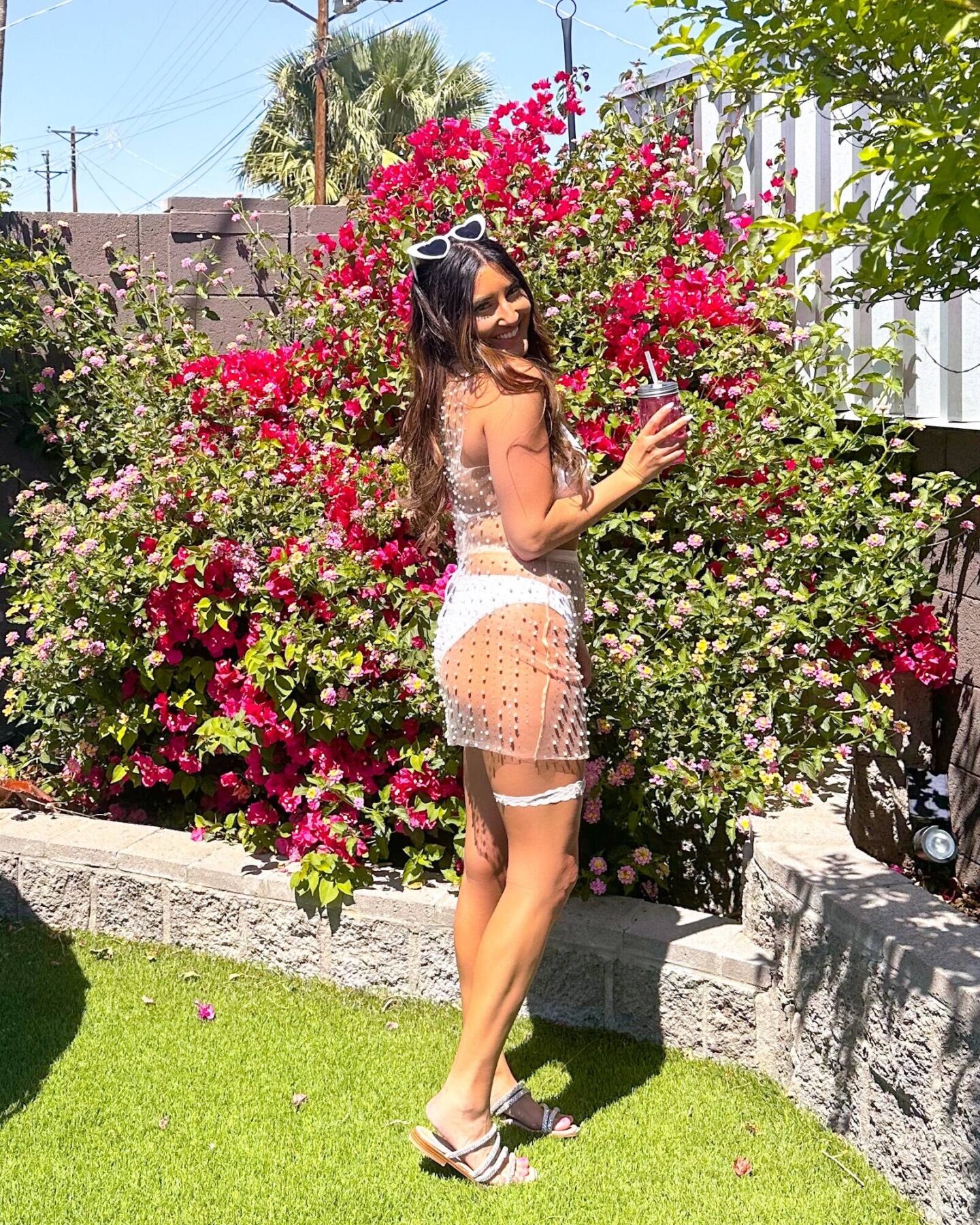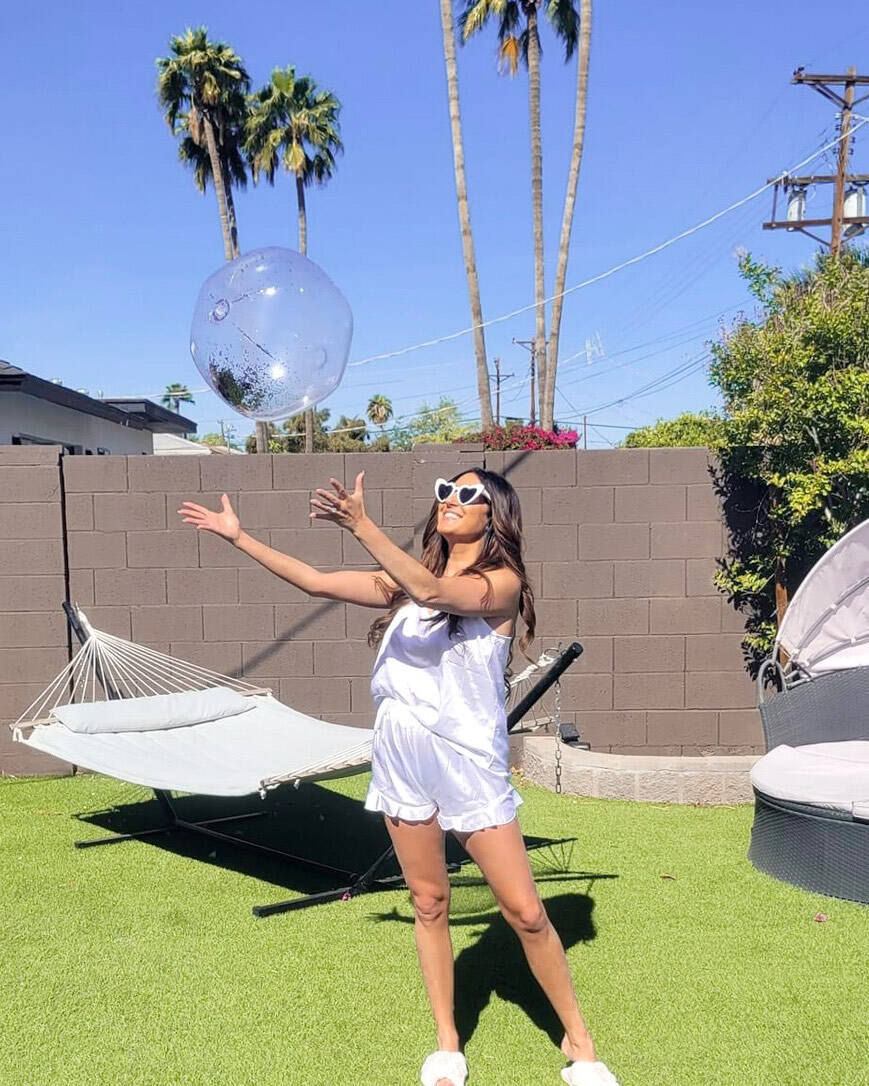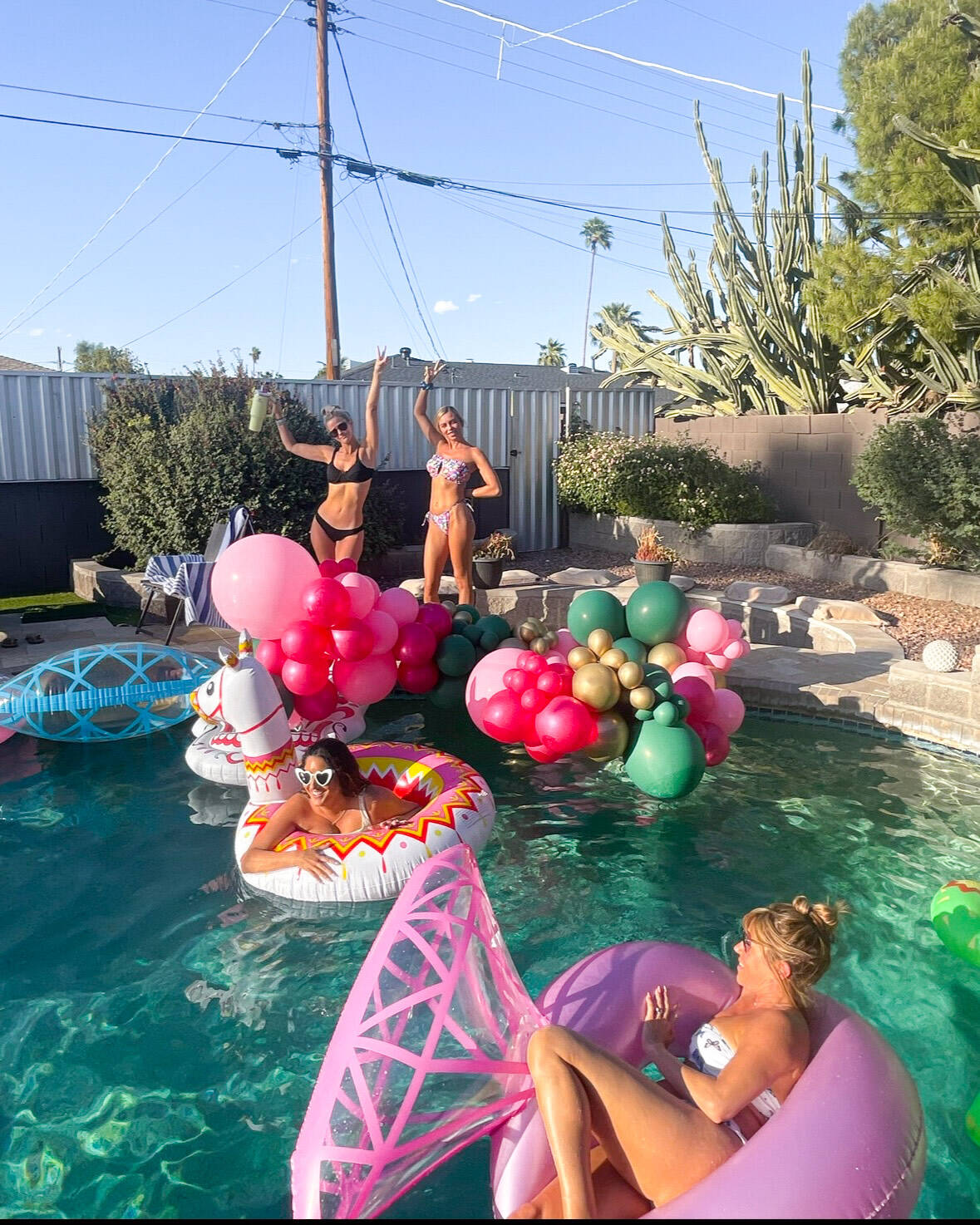 Dinner at Toca Madera:
What would a Bach party be without eating dinner at this iconic spot in Scottsdale. Be mindful that this popular place is one of the most known dinner venues in the area so you must make a reservation, especially for larger groups. It's not the easiest to get a reservation but deff worth it If you can snag one in the end. The ambiance of this place is stunning and feels like you're in a mystical garden with candle and fire lit tables while still inside. Each night there is different entertainment from violinists to acrobats to fire dancers. It's an amazing time and not to mention the food and drink selection is 10/10.
We headed to Toca our first full night on Friday and this was the night we had our "Glitz and Glam" theme, where myself and all the girls wore glitter, sparkles and rhinestones. It was so much fun dressing up and taking photos beforehand and just such a good night to kick off the weekend!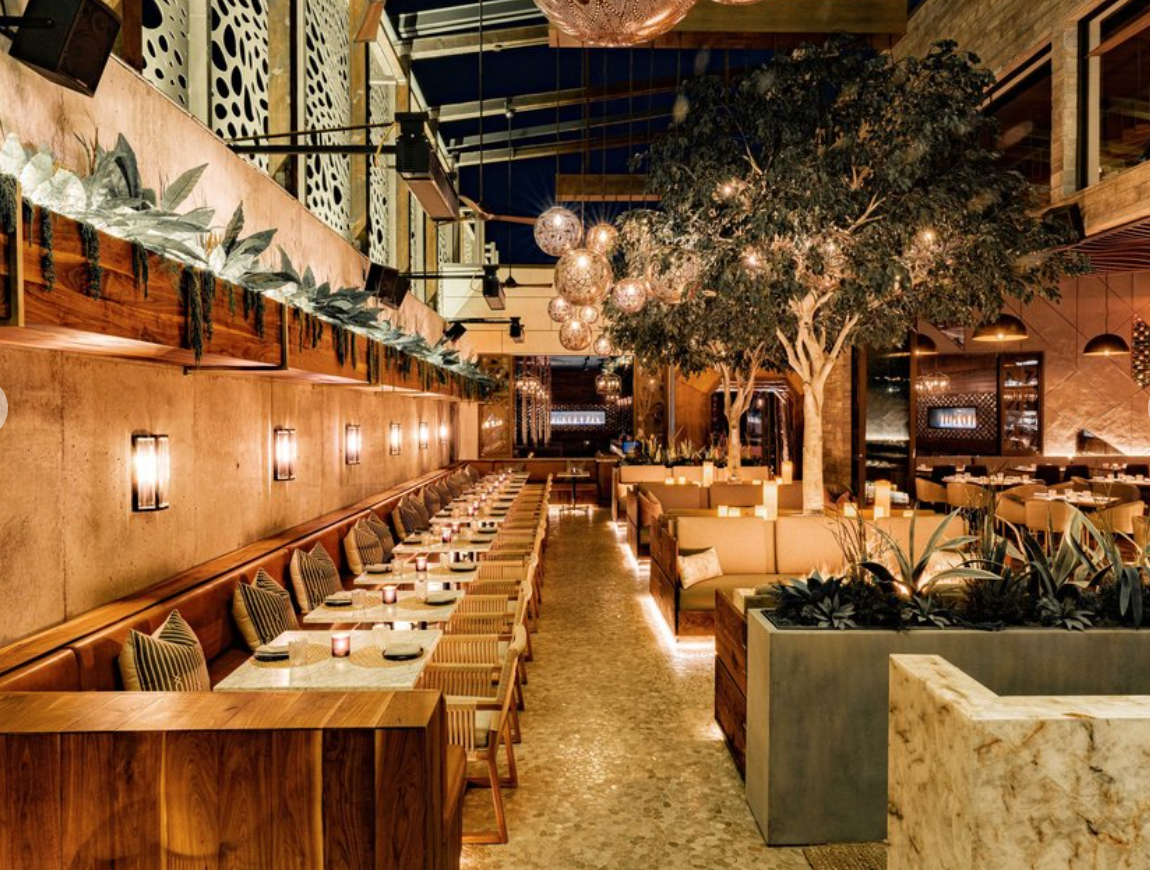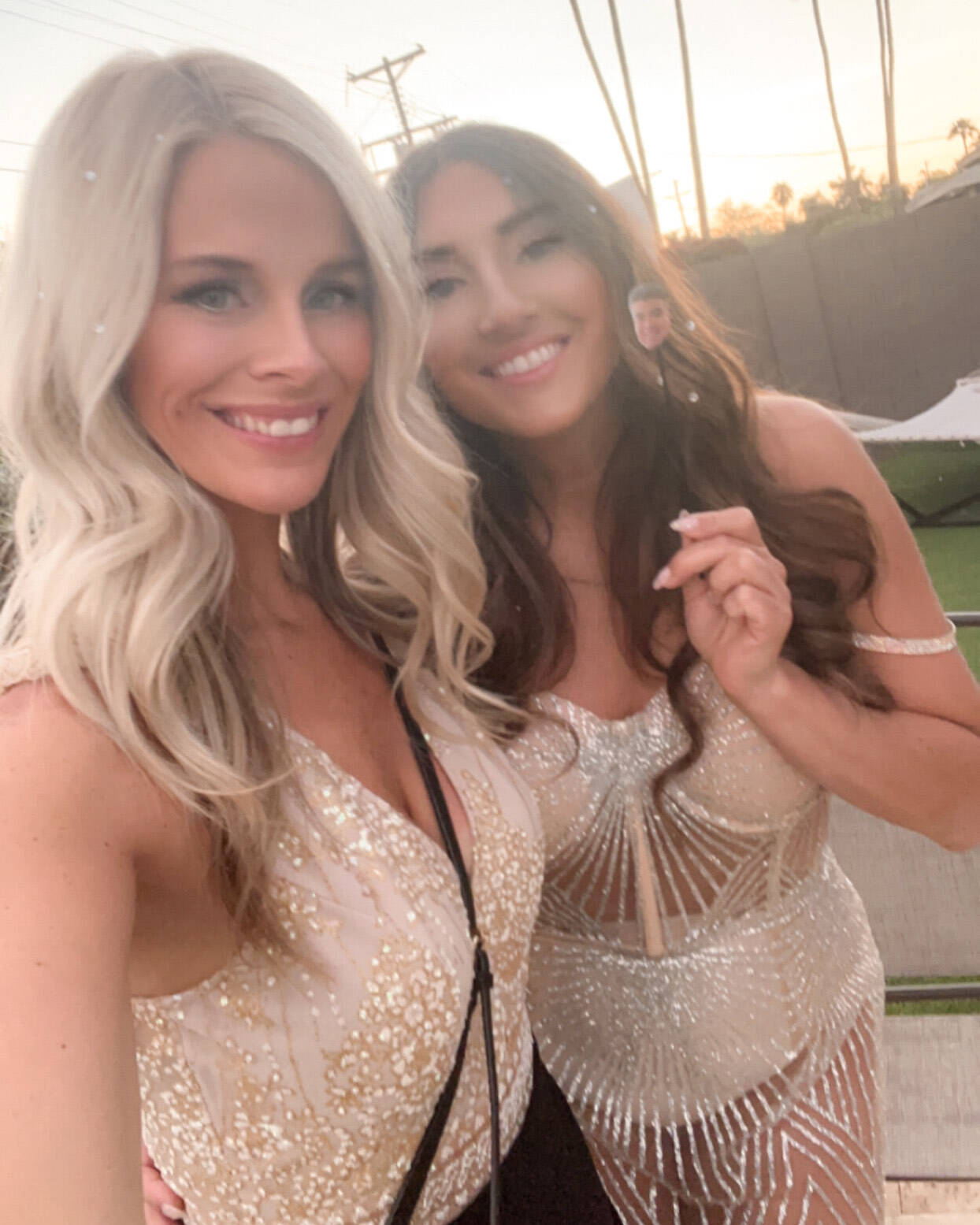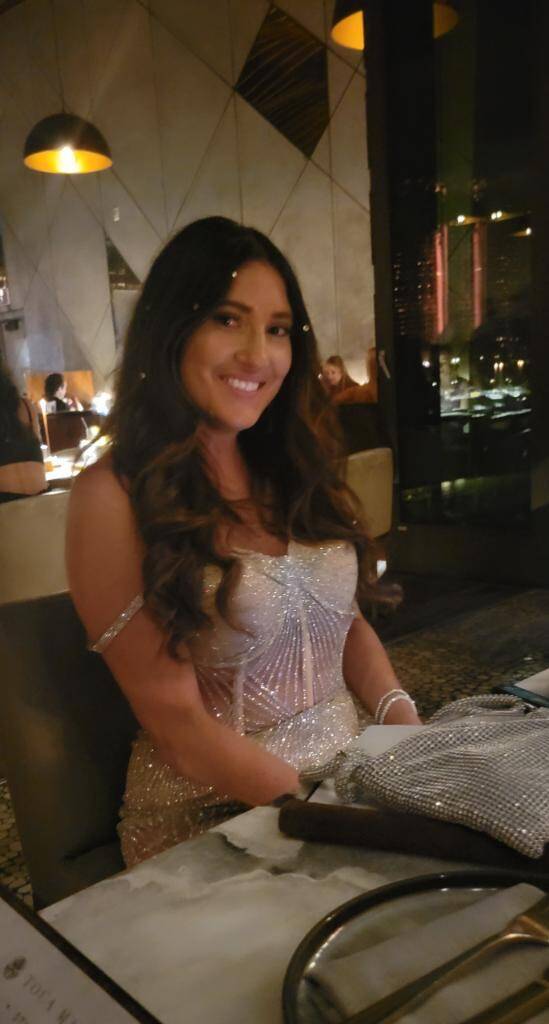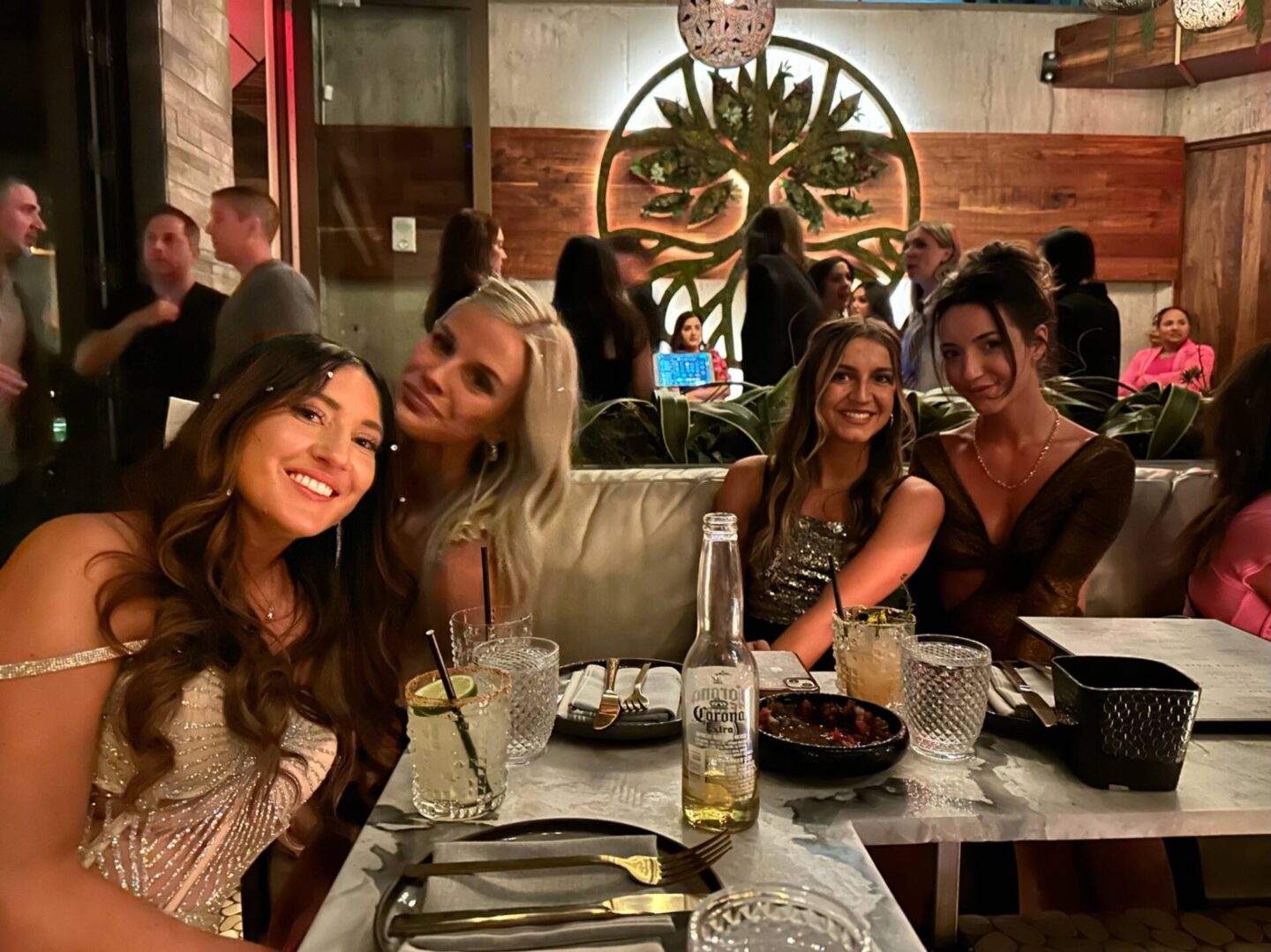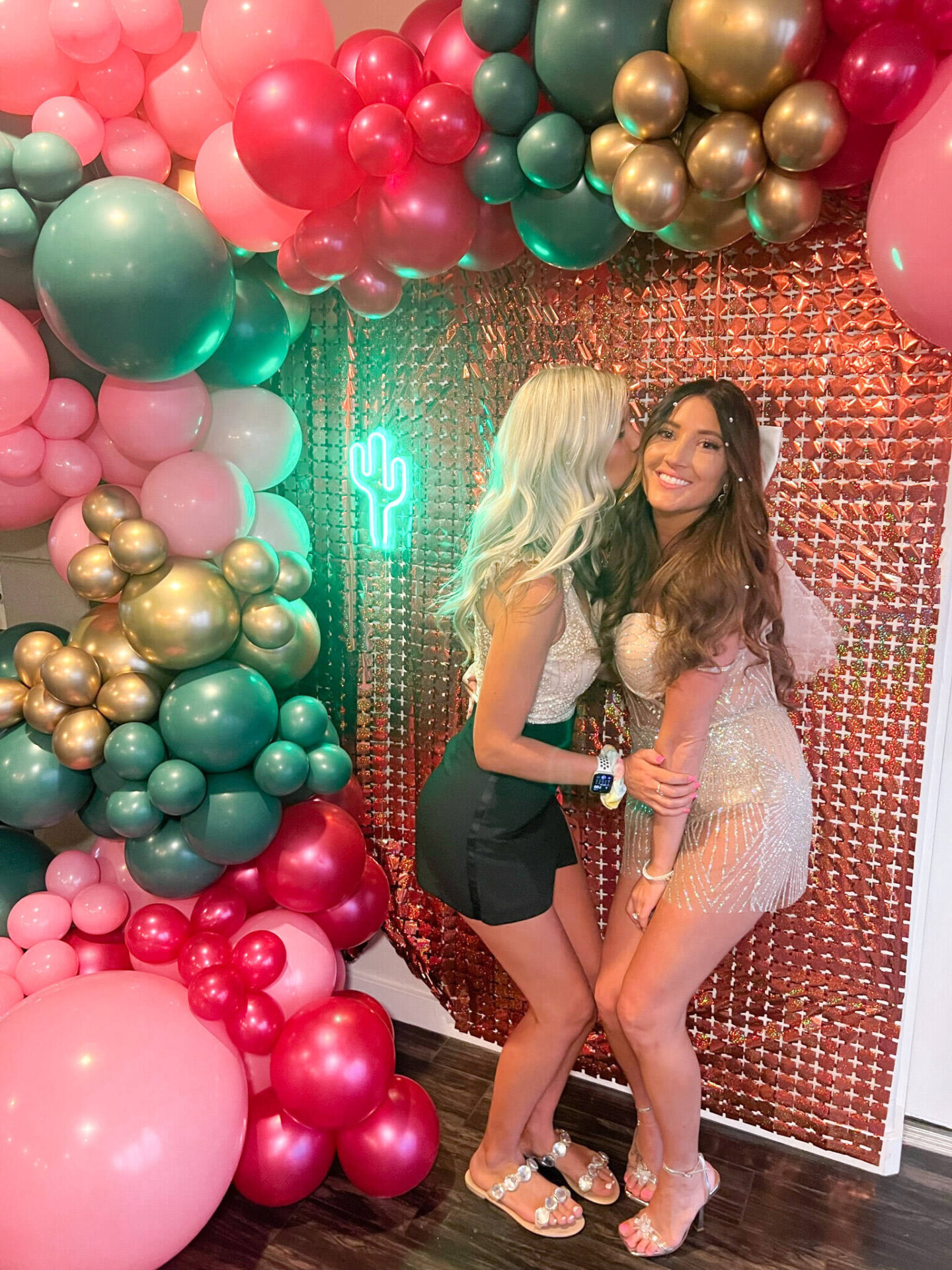 Maya Day Club:
Another staple and perfect thing to do on your bachelorette is hit up one of Scottsdales infamous Vegas-style pool parties. On Saturday we booked a booth by the pool at Maya Day Club and it did not disappoint. Maya gets super packed and crazy, so if you're not quite the partier and want a more relaxed vibe on your trip I would not recommend going here. If you are, however, make sure you get a booth- it's well worth the money to not be stranded in the pool with thousands of people and nowhere to put your things. Also, just getting one drink at Maya is expensive so getting bottle service actually makes more sense when splitting the money with a larger group. We had SO much fun this day and I think it's safe to say it was the highlight of all of our trip. The music was good, it was great vibes all day and I'm so happy we decided to go here!
This was another fun theme day as I had all my girls were hot pink suits and gifted them hot pink heart sunnies to pair with it. It made for the most adorable photos!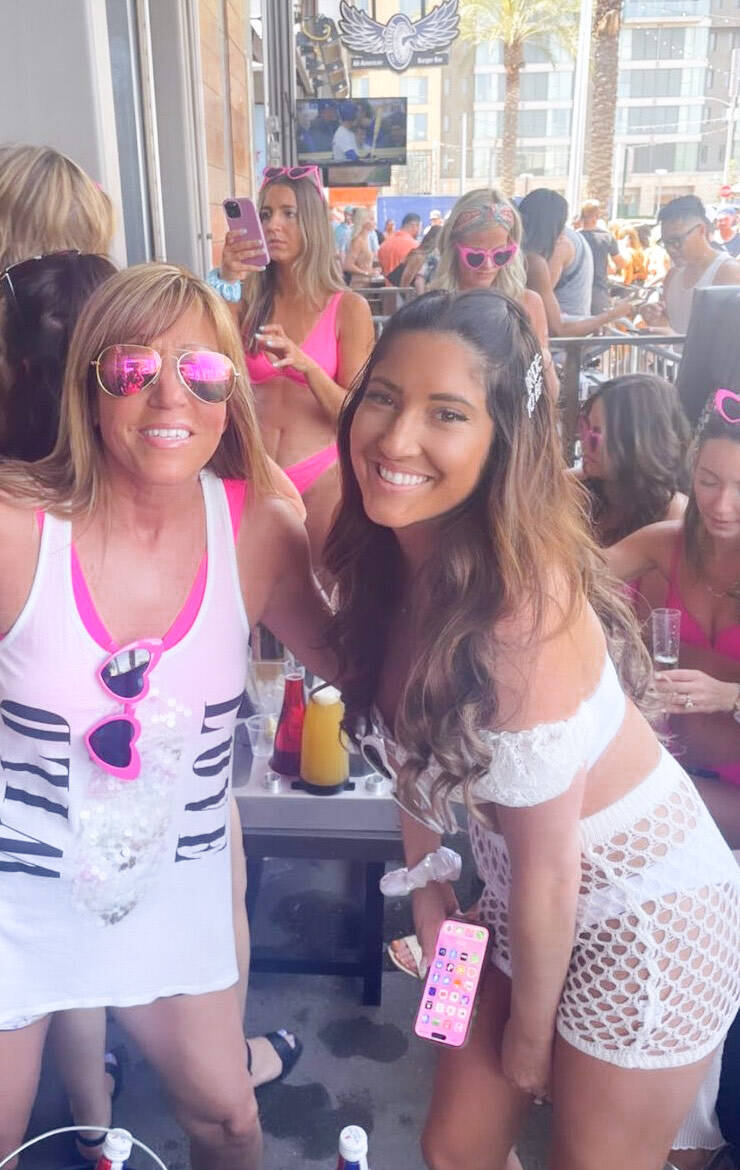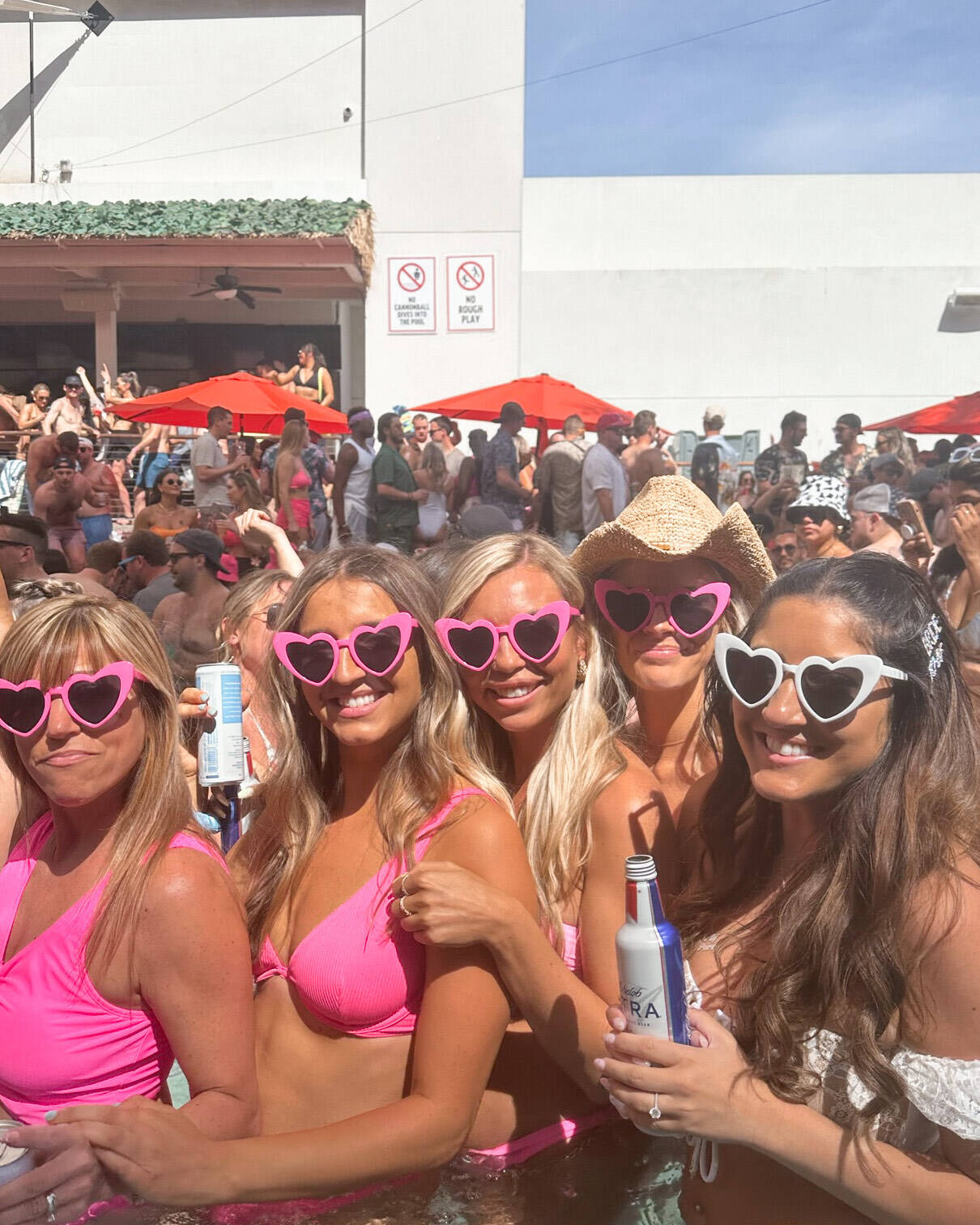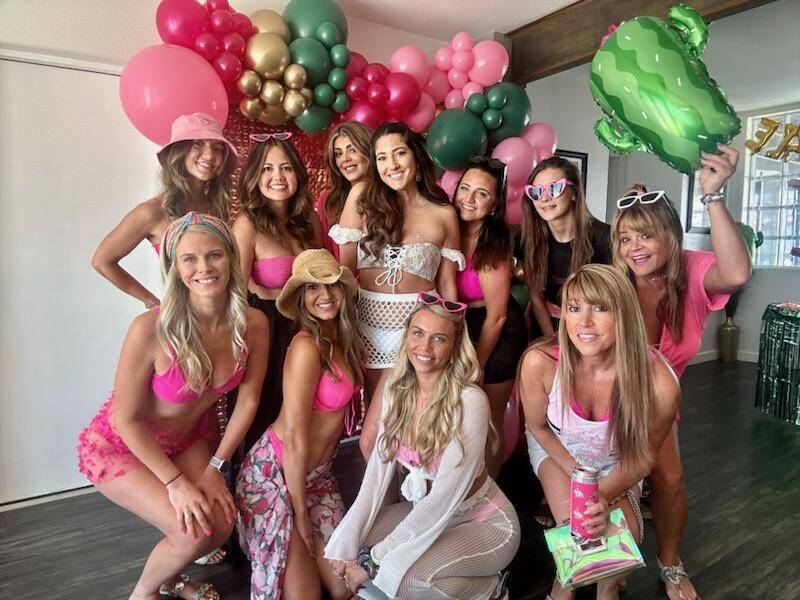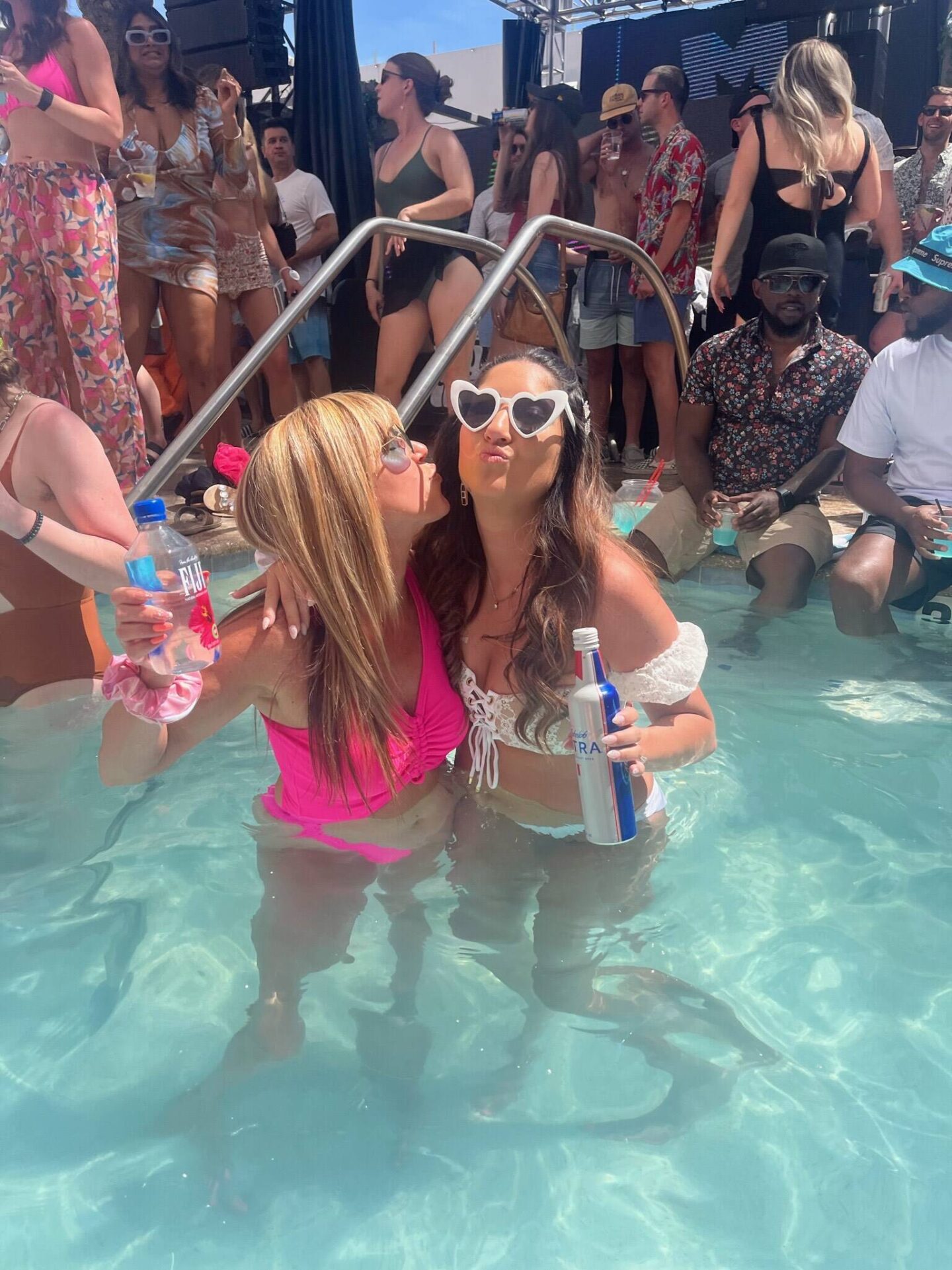 Entertainment District:
Scottsdale is known for its nightlife and there is no shortage of bars and nightclubs. When walking through the entertainment district you will never be bored. After Maya on Saturday night we actually went back to the house to get ready and change and then went straight out to Cake nightclub and Hi Fi. Again, if partying isn't really your scene there is something for everyone and much more low-key places to have a drink in the area. If you're like us and like crazier nightlife, some places I would suggest are the two clubs mentioned above, Riot House, Bottled Blonde, El Here, Casa Amigos and Whisky Row.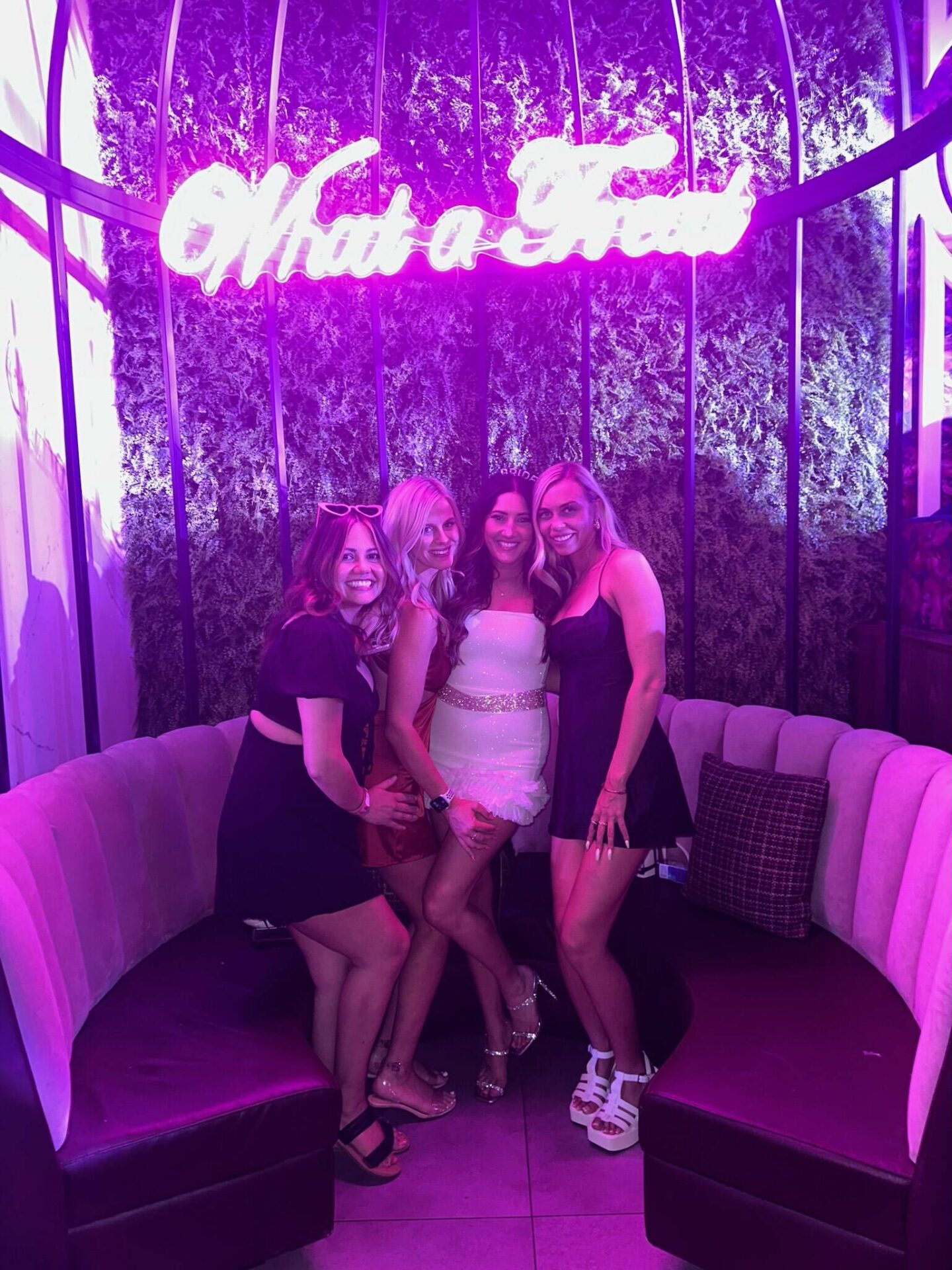 Brunch at CALA:
There are a ton of places to brunch in Scottsdale but after partying hard the first two nights I knew I wanted to go somewhere that was more laid back but still fun vibes. I thought Cala was the perfect spot. With its Tulum aesthetic covered In plants and neutrals it's a stunning spot to eat and also get insta-worthy photos. Cala offered a coastal Mediterranean cuisine and it was super yummy. I had all of the girls where neutrals to fit the vibe and after eating some good apps, breakfast and drinks we headed to Old Town for some shopping and then back to our house for a pool day. Oh, and the highlight of this place? They have jumbo espresso martinis! Delicious!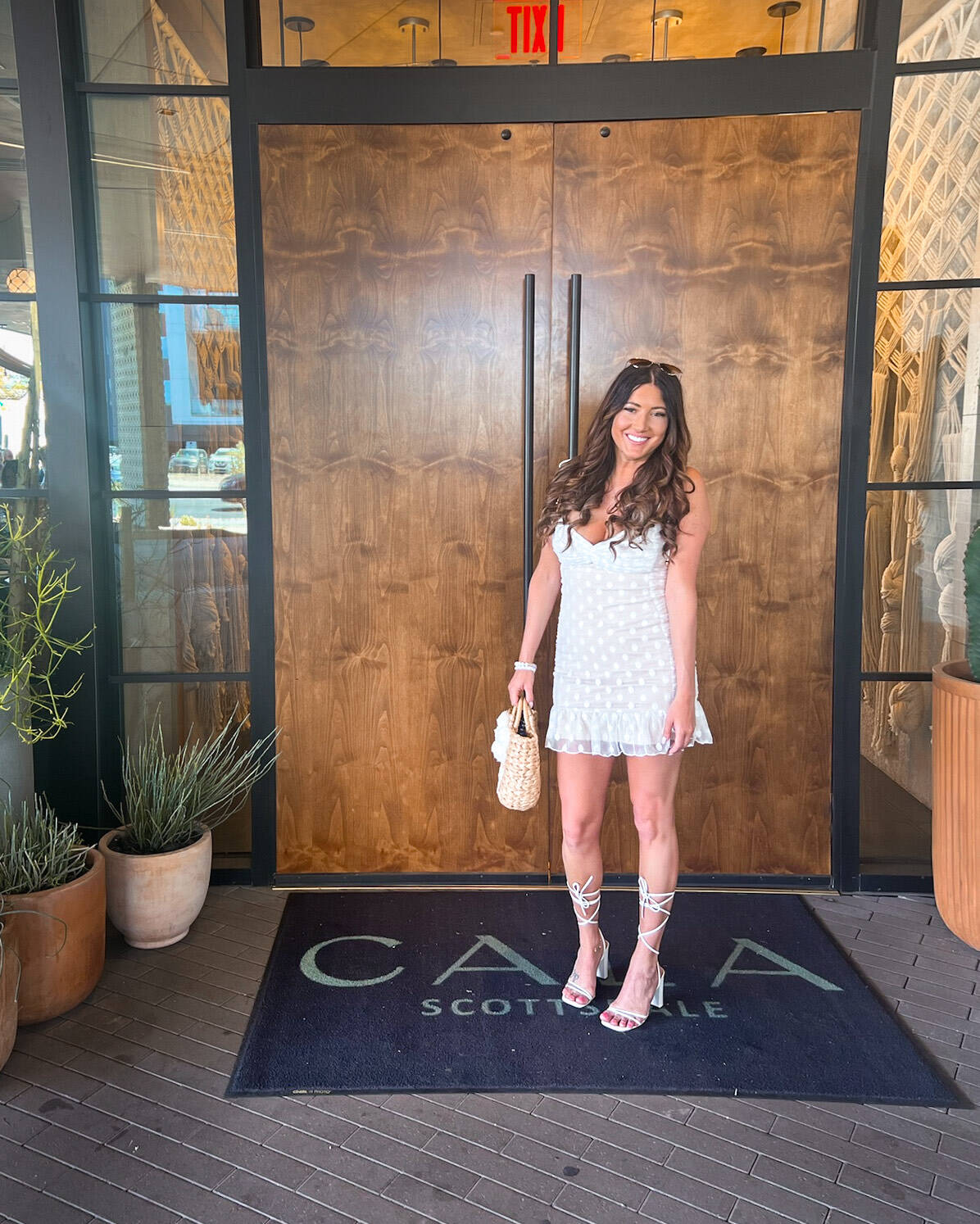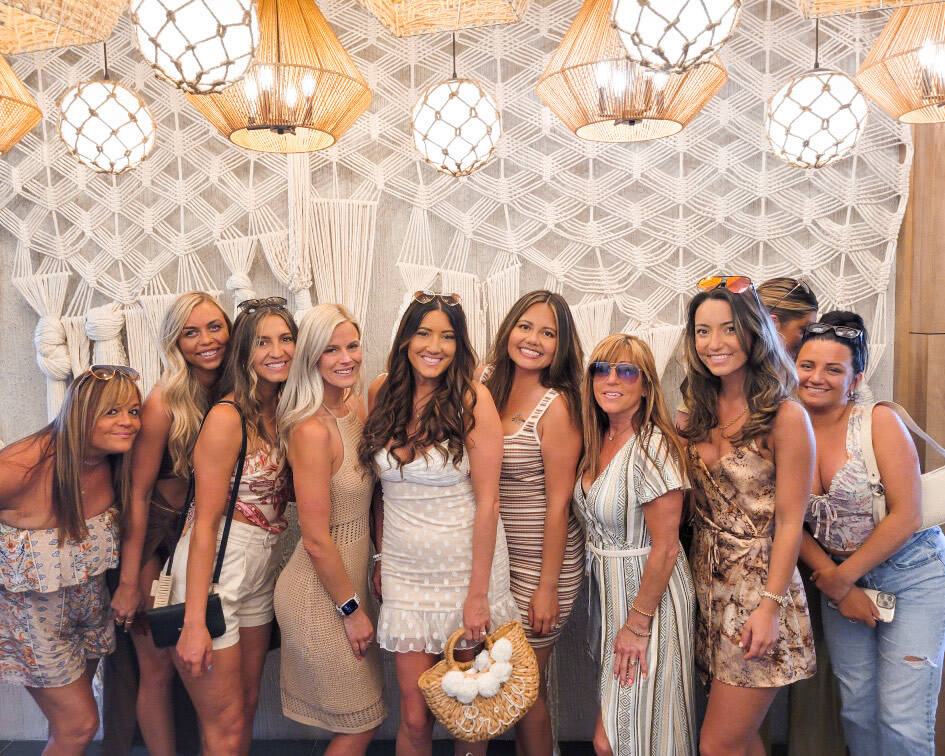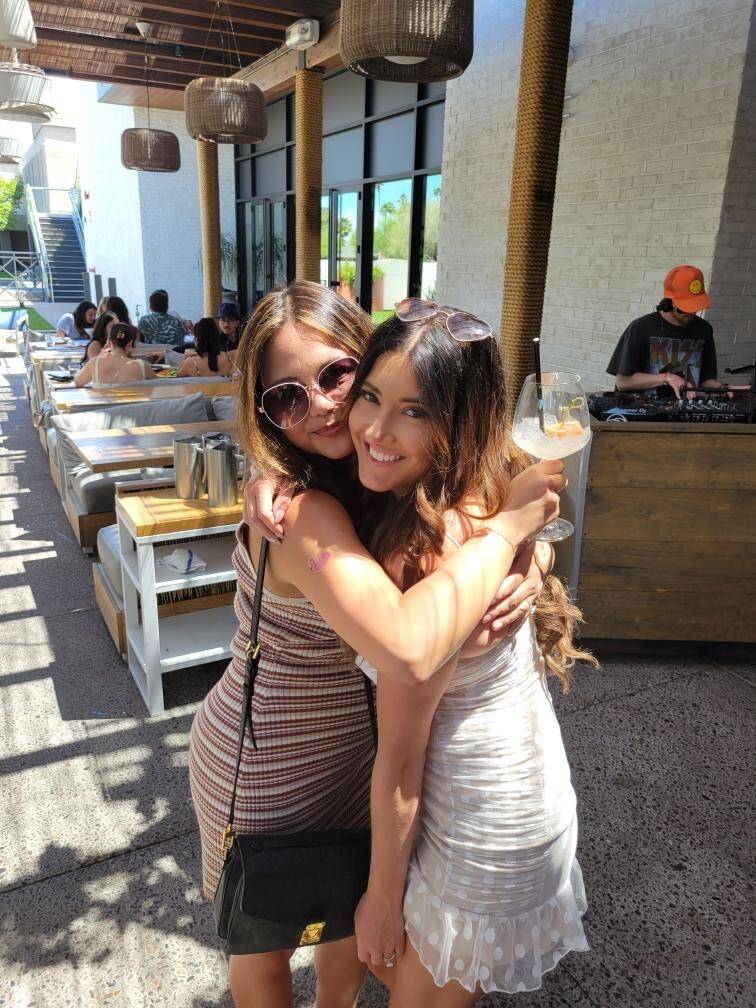 I am so impressed and genuinely happy with how my Bach in this city turned out and can't recommend it enough. Scottsdale has a little bit of everything from adventure, to site seeing to parties perfect for any type of bride. If you guys want to check out even more of our trip I put together an entire vlog on my YouTube channel that you can check out here
xoxo,
-Selah