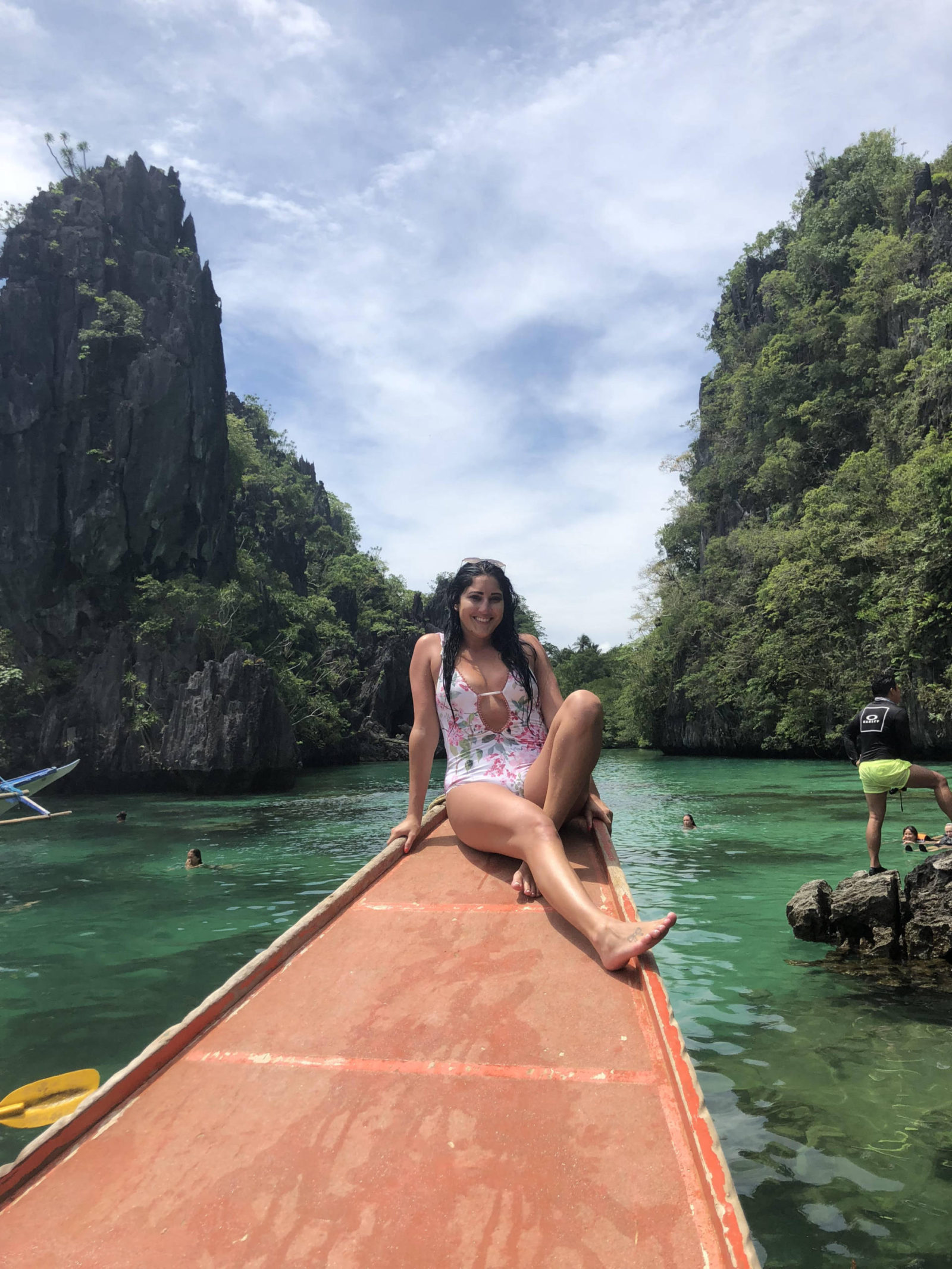 I know it's been a super long time since I have posted and some of you may be wondering why I fell off the face of the earth since I left for the Philippines last month, but I will address all of that in my upcoming Youtube video! However, I really wanted to make my blog comeback with a complete travel diary of my vacation in Palawan last month for my 25th birthday. It was a beautiful and crazy experience to say the least, and I feel truly blessed to be able to visit such an amazing island. Palawan is a place I have been lusting over for some time now and I was ecstatic to be able to check it off of my bucket list!
Early in the morning a couple days before my birthday we set off to Los Angelos and spent the day there before heading out to Manila around midnight. The flight took about 14 hours and we still weren't to our destination. After arriving in Manila we had to take a charter plane to the island of El Nido. Culture shock was real when we arrived on this island. It was by far the most poor country I have been to thus far and I was kind of in shock. Yes, I am not naive enough to believe the Philippines aren't made up of poor islands, but I wasn't expecting the town to be that bad. It made my heart hurt to see how the locals actually live. The people of the Philippines are by far some of the nicest people I have ever met. They are genuinely caring and want tourists to have an amazing experience, which we did!
After being on the mainland in El Nido we had to take a speed boat to our resort on Matinloc island. Here is something you all should know before traveling to the Philippines. To get from place to place you must take a boat and you WILL get very wet. The boats are very small and the water is extremely choppy. We had to travel about 30 minutes by boat with our luggage in the pouring rain to get to our resort. If that's not something I won't ever forget, then I don't know what is. The thing is though, is I live for experiences whether they be good or bad because that's what makes traveling so amazing to me. It's all about the experience.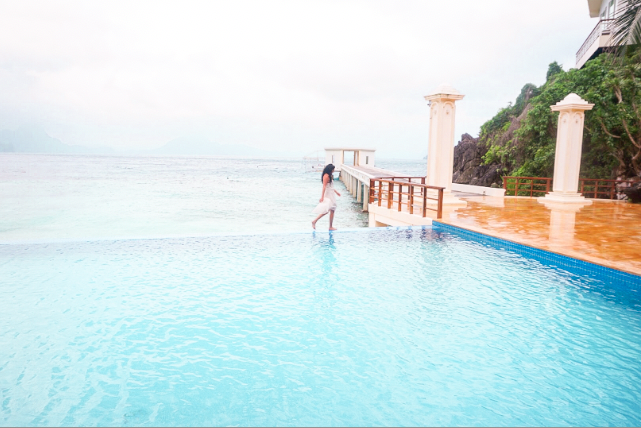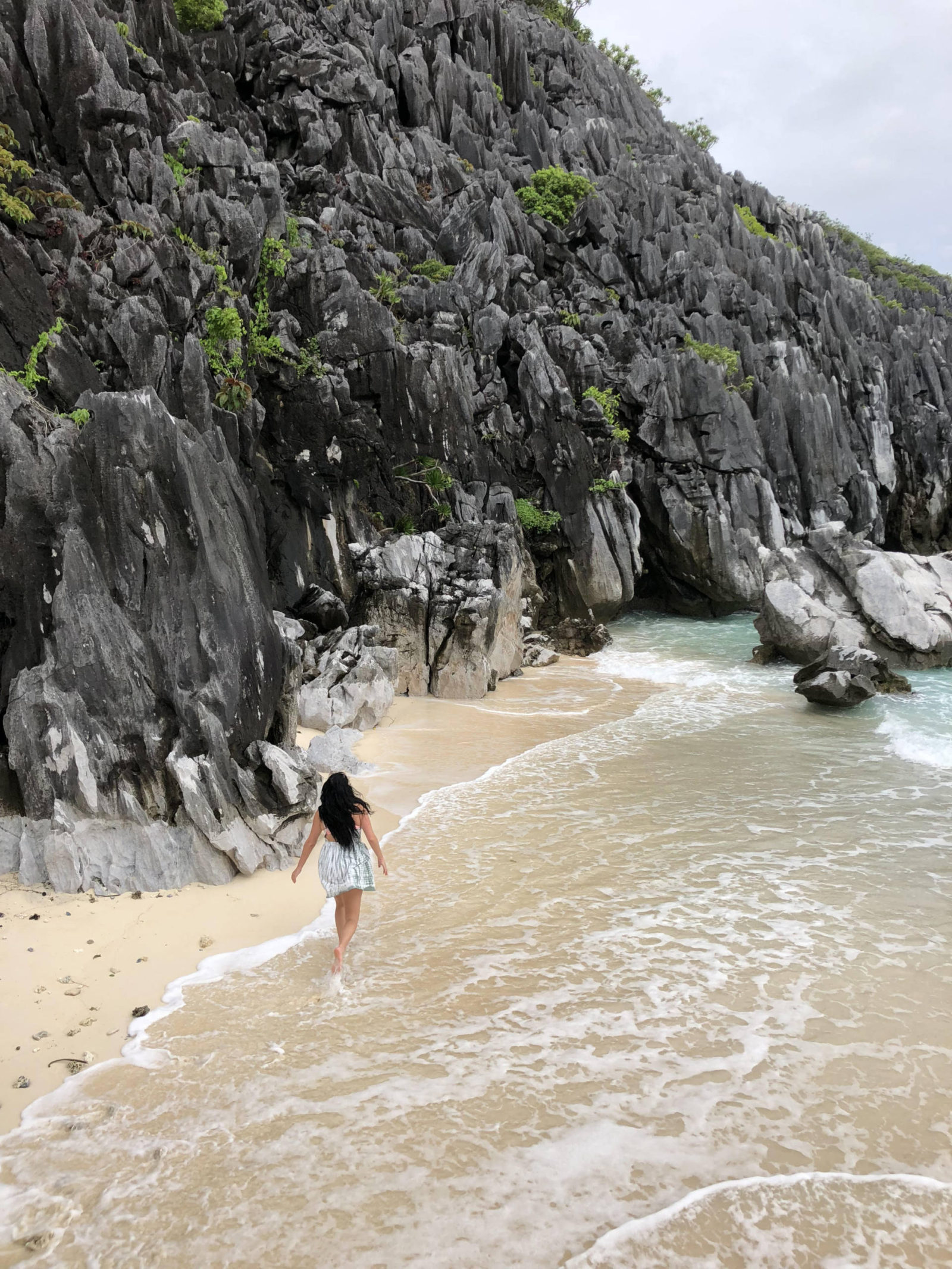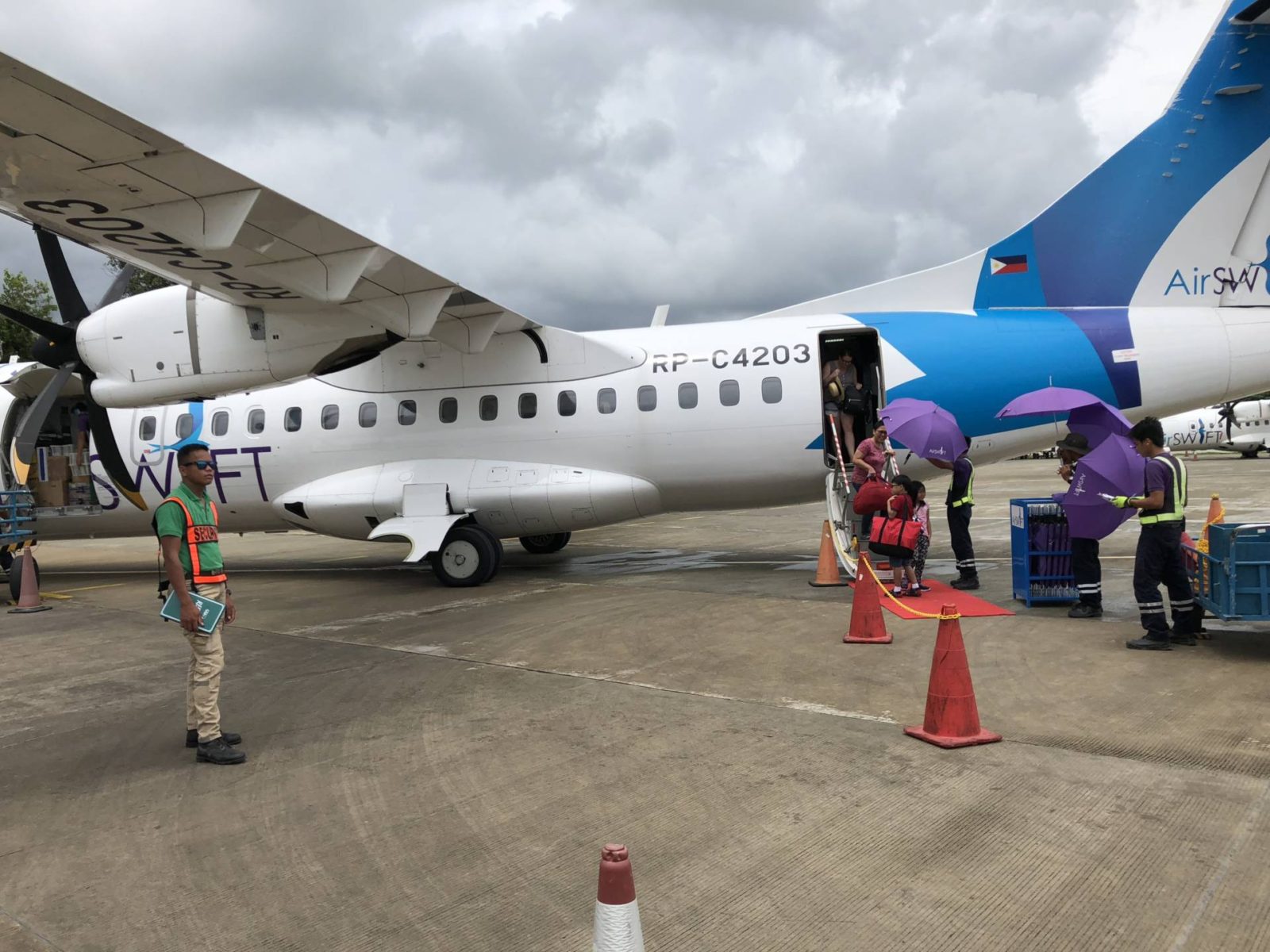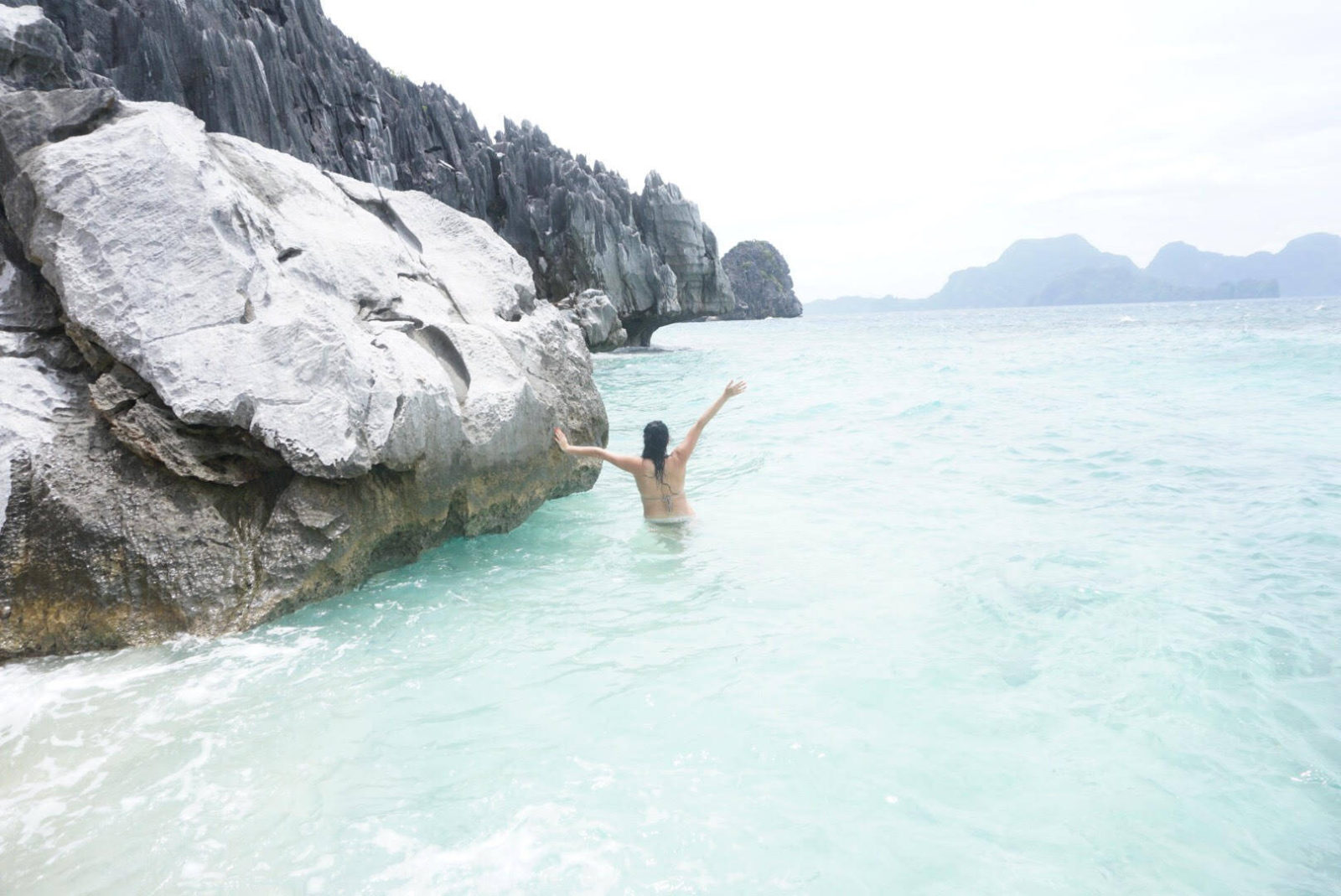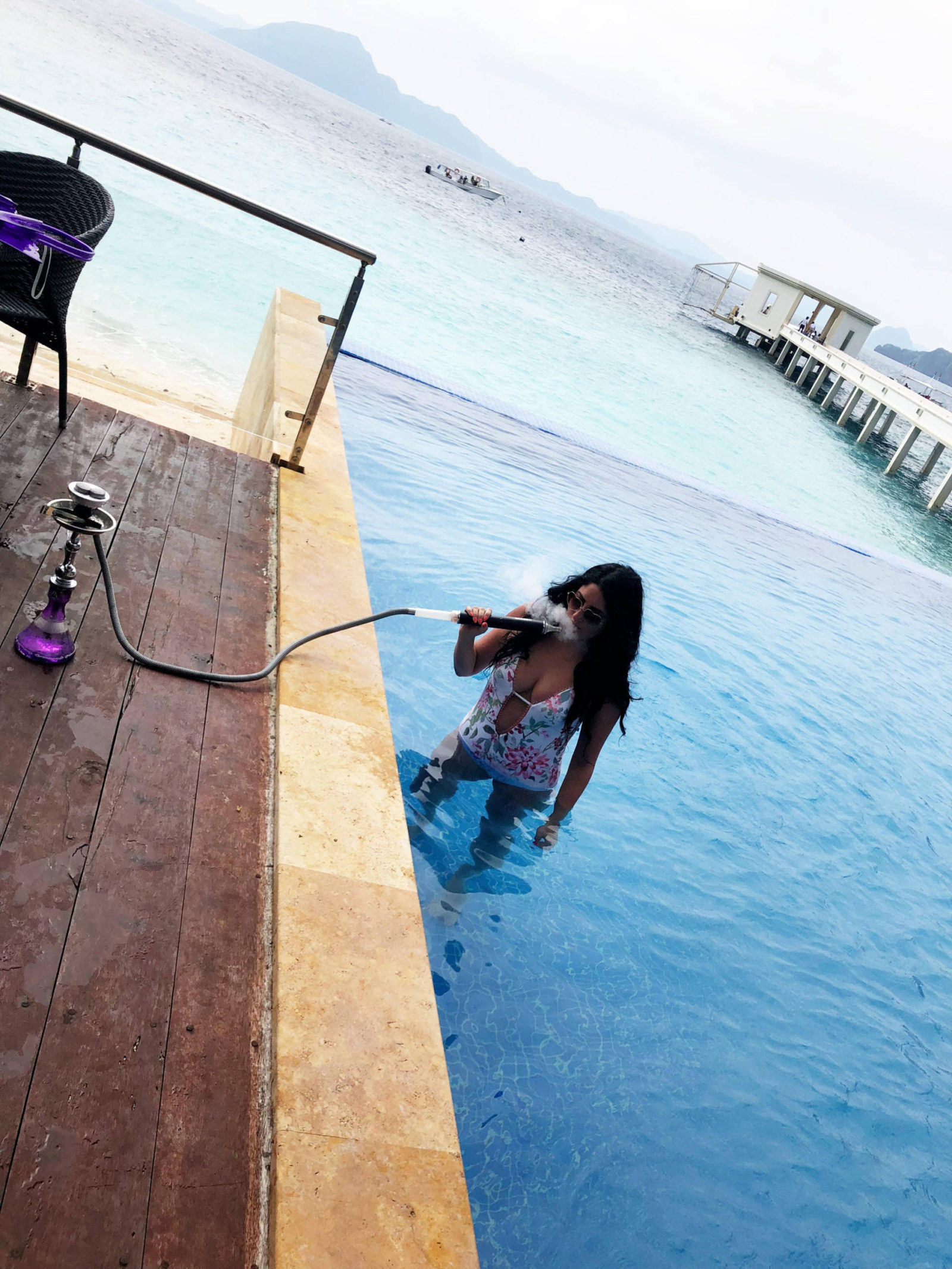 The Resort:
Once we got to Matinloc resort I was blown away with how beautiful it was. Although it was a super rainy day it didn't take away from the breathtaking views of the resort in between the gorgeous limestone cliffs and hilltop villas. We were greeted with shell necklaces and walked to check in. The first night we were pretty bummed because of the rain but it didn't matter too much since it was dark out anyway. We had a nice dinner and went to bed in our junior suite, which was beautiful. Vaulted ceilings and a huge canopy bed and windows all around made the room feel very homey.
Aside from the rooms being great, the food at this resort is very good as well. Although there is only one restaurant on site, they have a very good variety of foods, especially during the complementary breakfast buffet. The only thing I would stay away from is the beef. It is nothing like I was used to and actually made me feel pretty sick after eating a hamburger. Everything else was very good though.
Aside from the food being well prepared the staff in the main lobby and restaurant are amazing! They made us feel right at home, always smiling and even remembered our orders and what we liked. Especially Joji, who became a close friend of ours over the course of the week and I thank him for making our stay so amazing!
Our first full day at the beautiful Matinloc Resort was my 25th birthday! Although the sun peaked out just enough this day to lay out by the pool and swim in the ocean, it still didn't want to completely stop raining. On a better note though, I did find a starfish that day and as stupid as it sounds it literally made my day! For the first half of the week during our stay it down poured the entire time with incredible winds. Apparently there was a monsoon in the northern part of the islands causing a severe tropical storm on our island. So many emotions ran through my head as I was mostly sad that I felt like I wasn't able to completely enjoy my time here. The thing about Matinloc resort is that it is the ONLY resort on the island. There is seriously nothing else there except this. Side note- this resort is a dry resort. If you plan on drinking alcohol you must bring your own from the mainland. Therefore, with the tropical storm being so bad the coastguards shut down all boats to and from the mainland and all boat tours and excursions. I was so upset and literally prayed everyday for the weather to change. We got to the resort on Wednesday night and it didn't stop raining until Monday! Ugh!  It was actually pretty scary when we got a direct hit from Domeng. I have never seen water and winds rush against windows like it did during our stay. We were actually told an evacuation plan and I couldn't even eat my lunch I was so nervous. Like I said before, it's all about the experiences.. haha. Luckily enough we were blessed with some good weather and sunshine the last half of the week and it was nothing short of amazing! It definitely made up for the surplus of rain the first half of the week.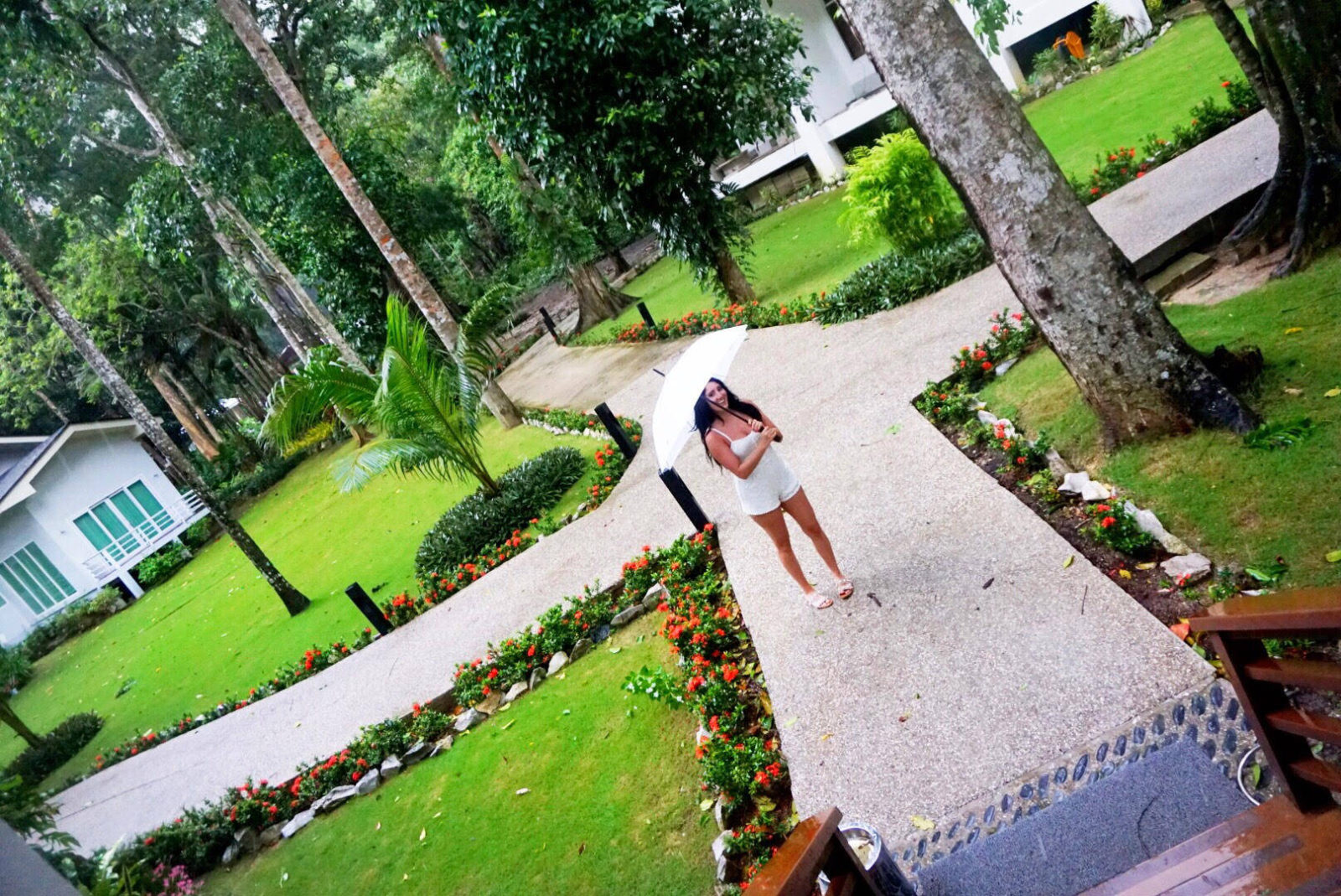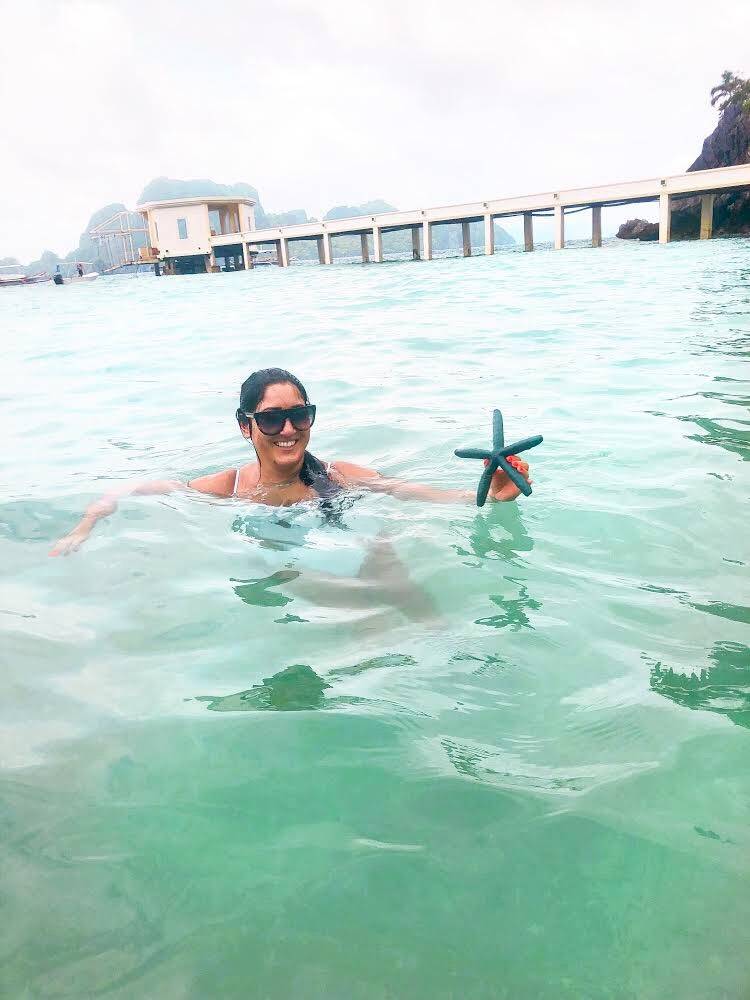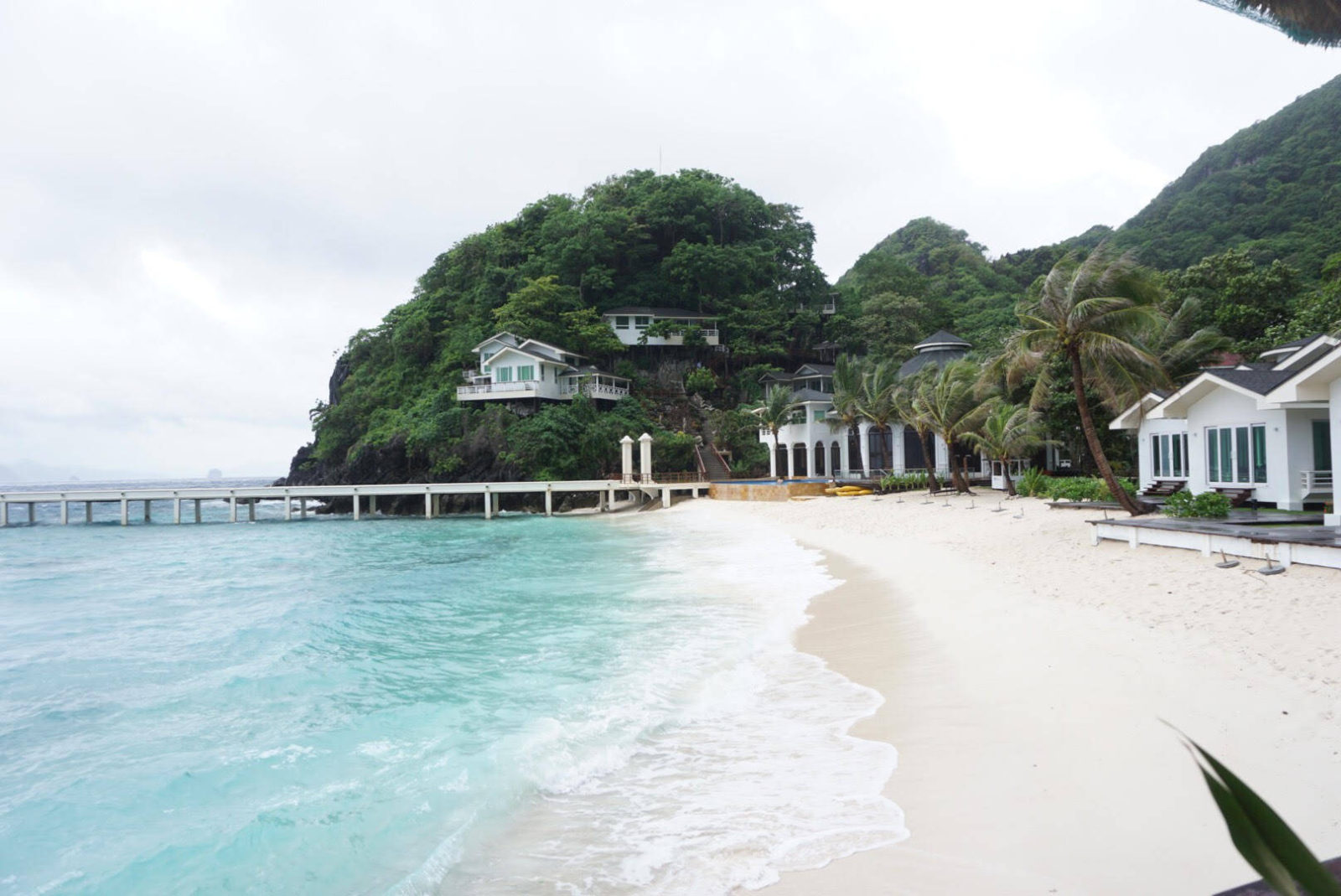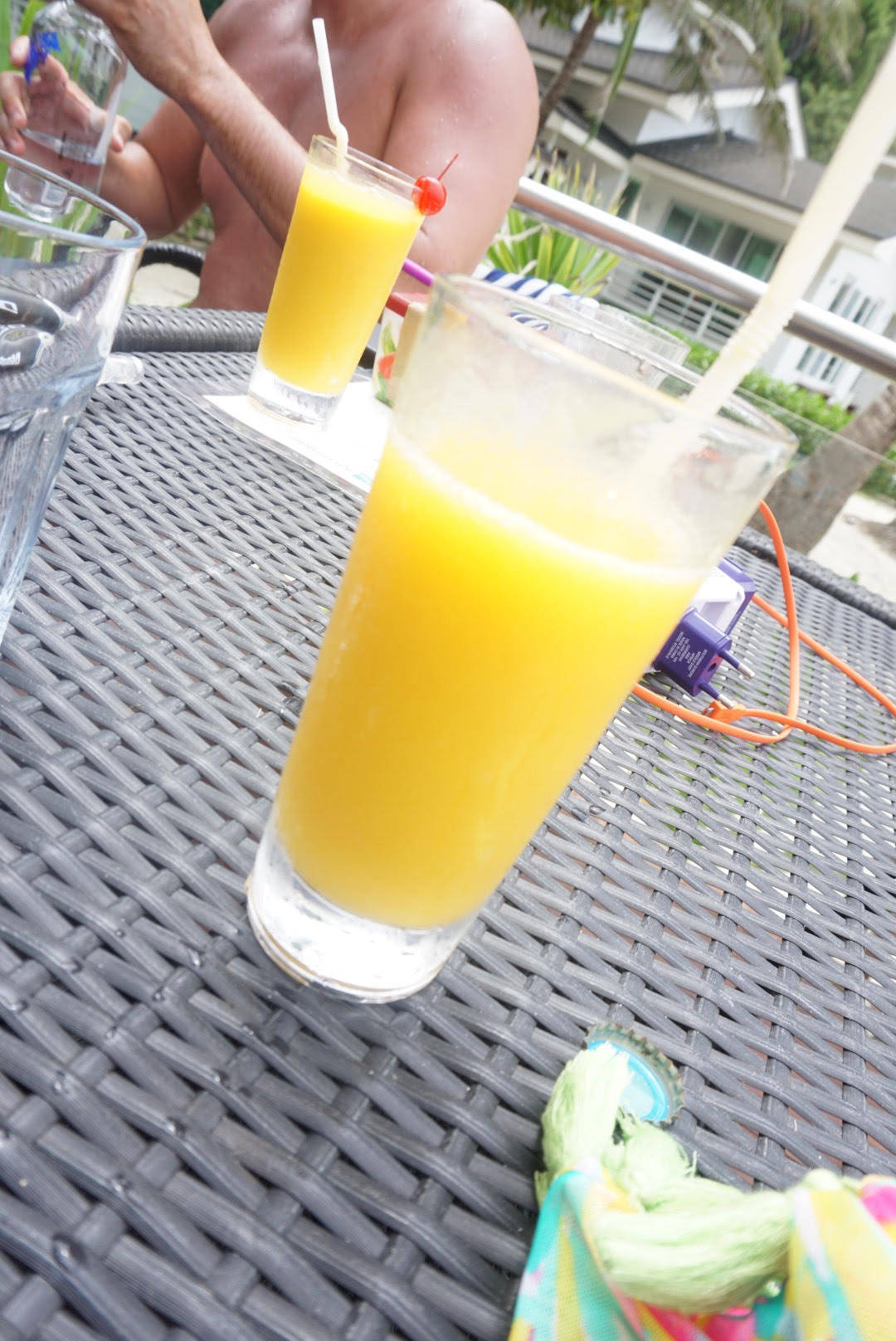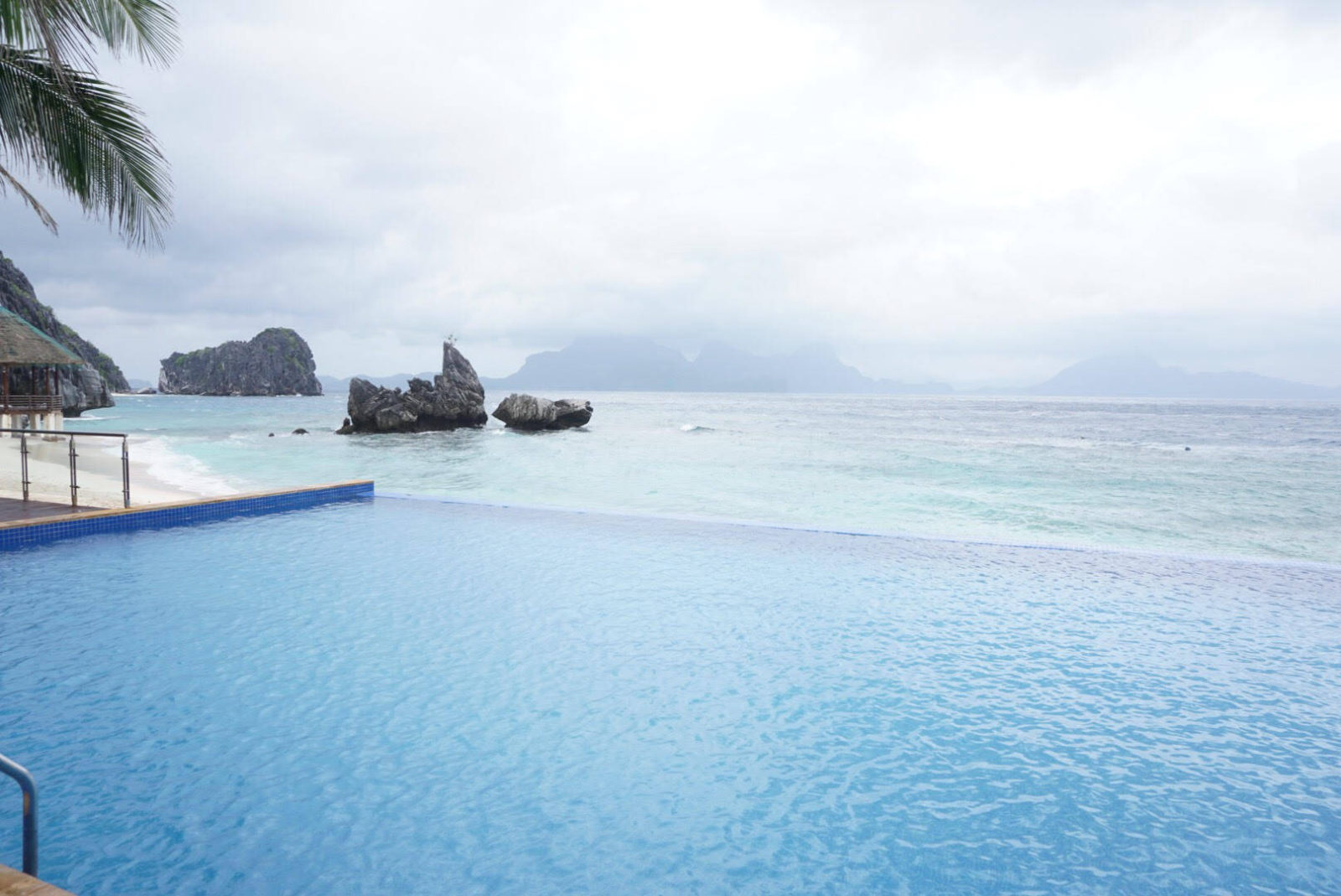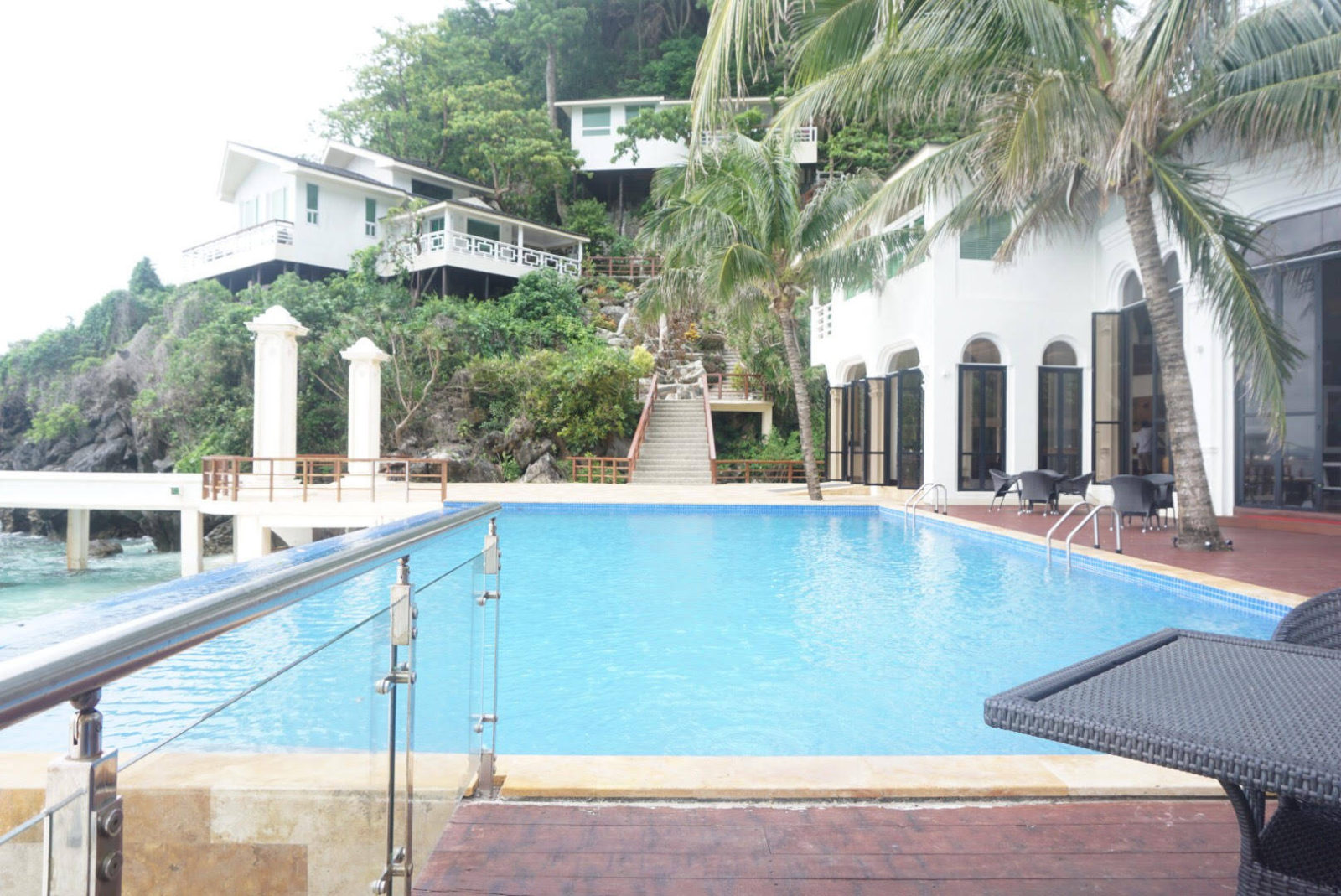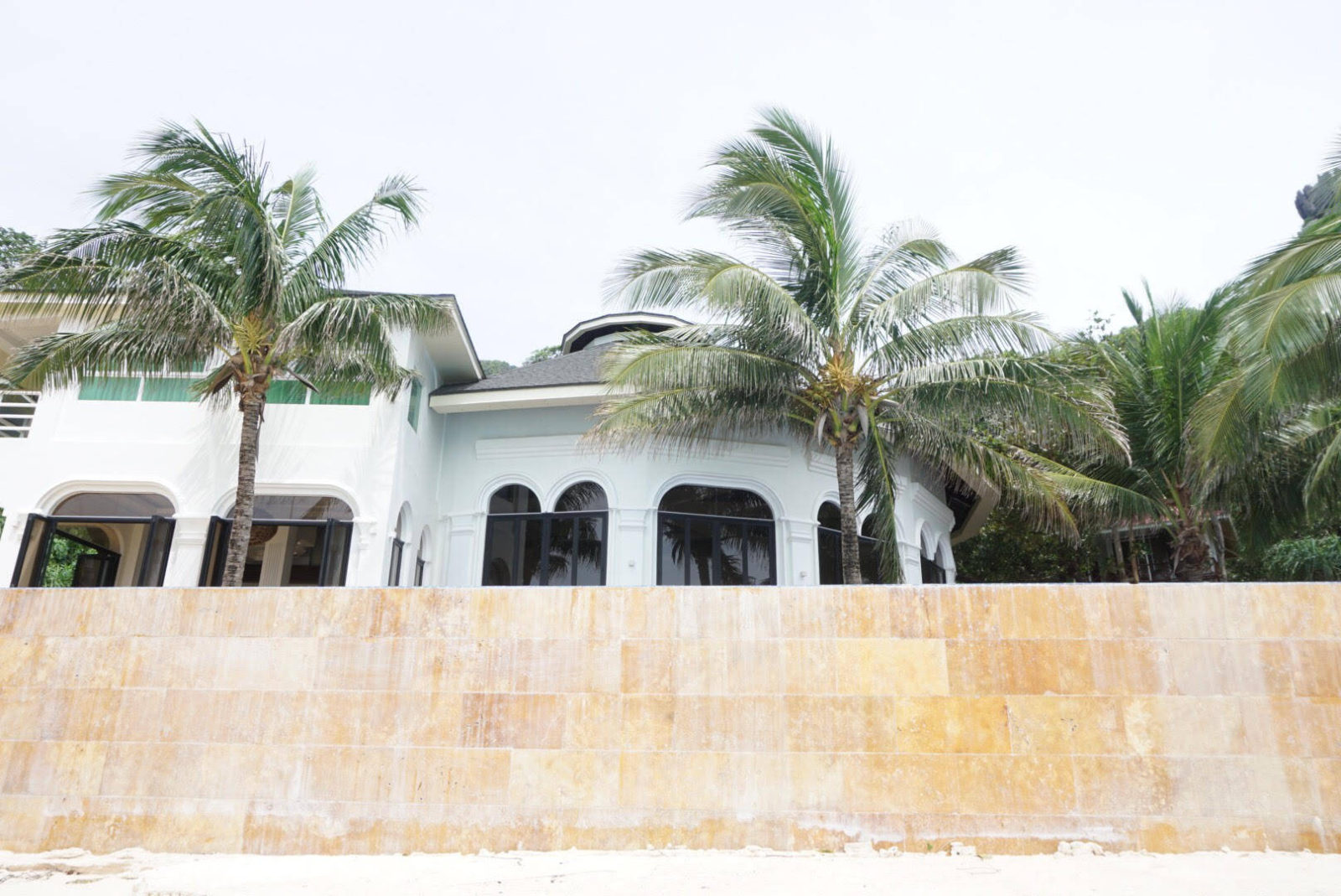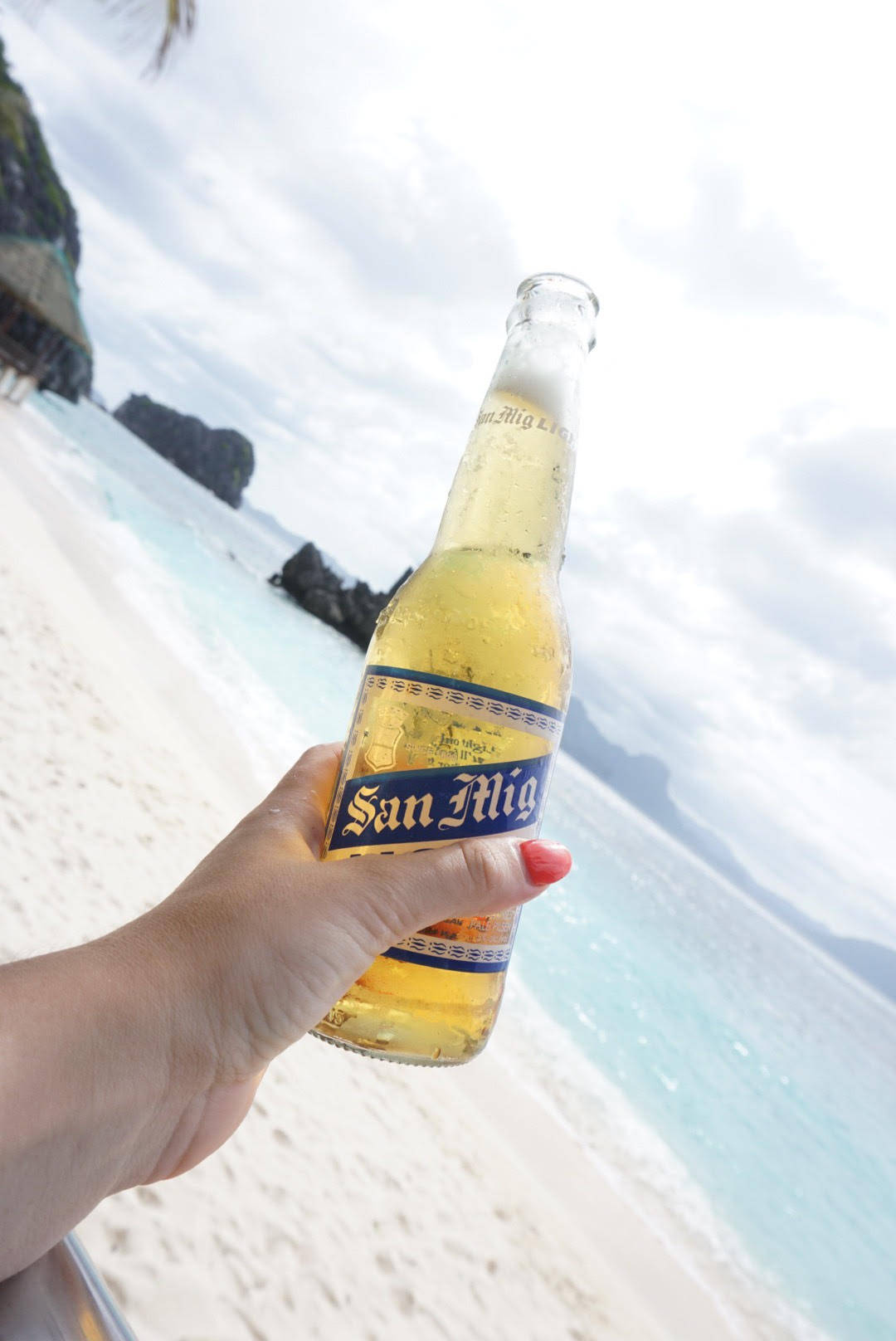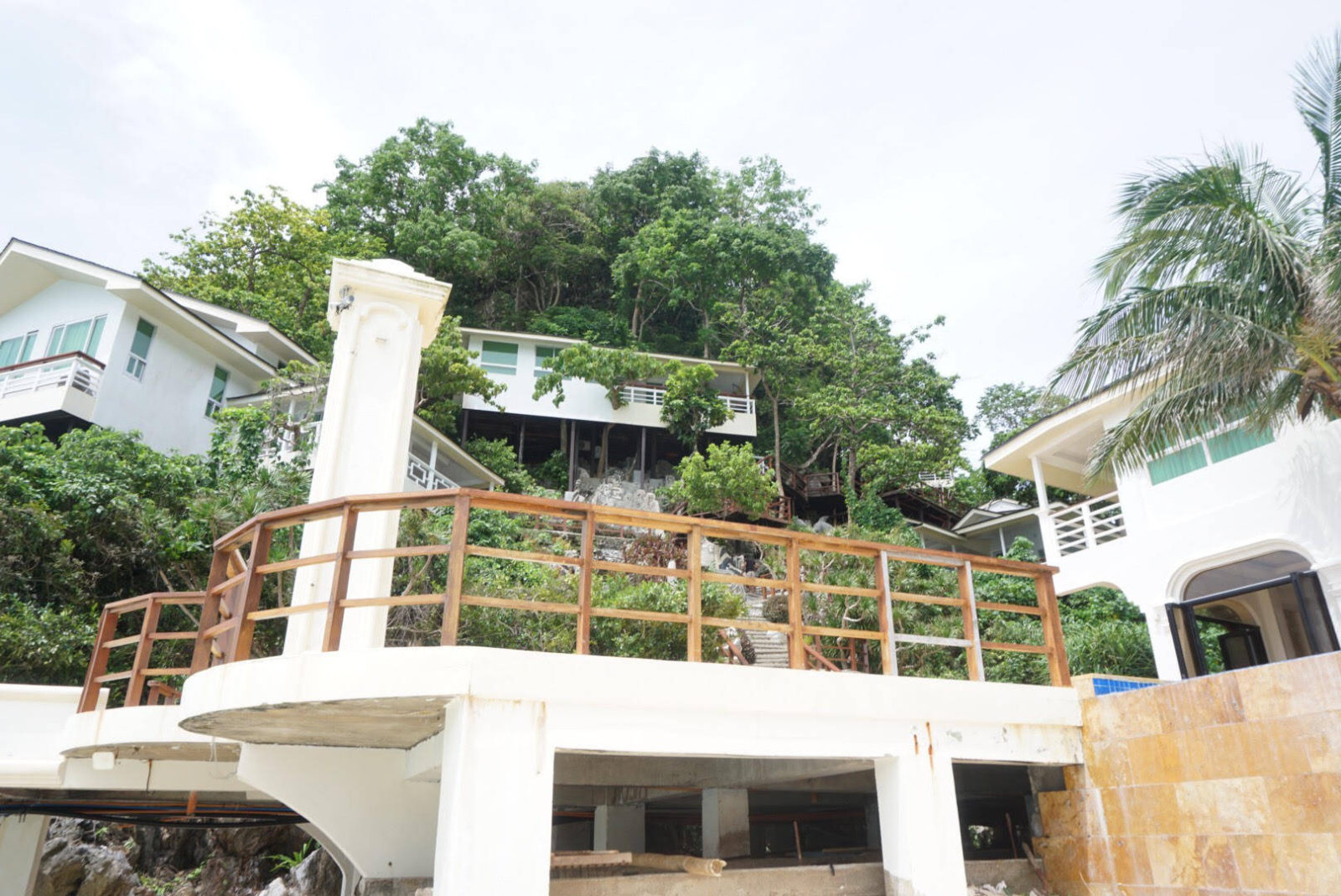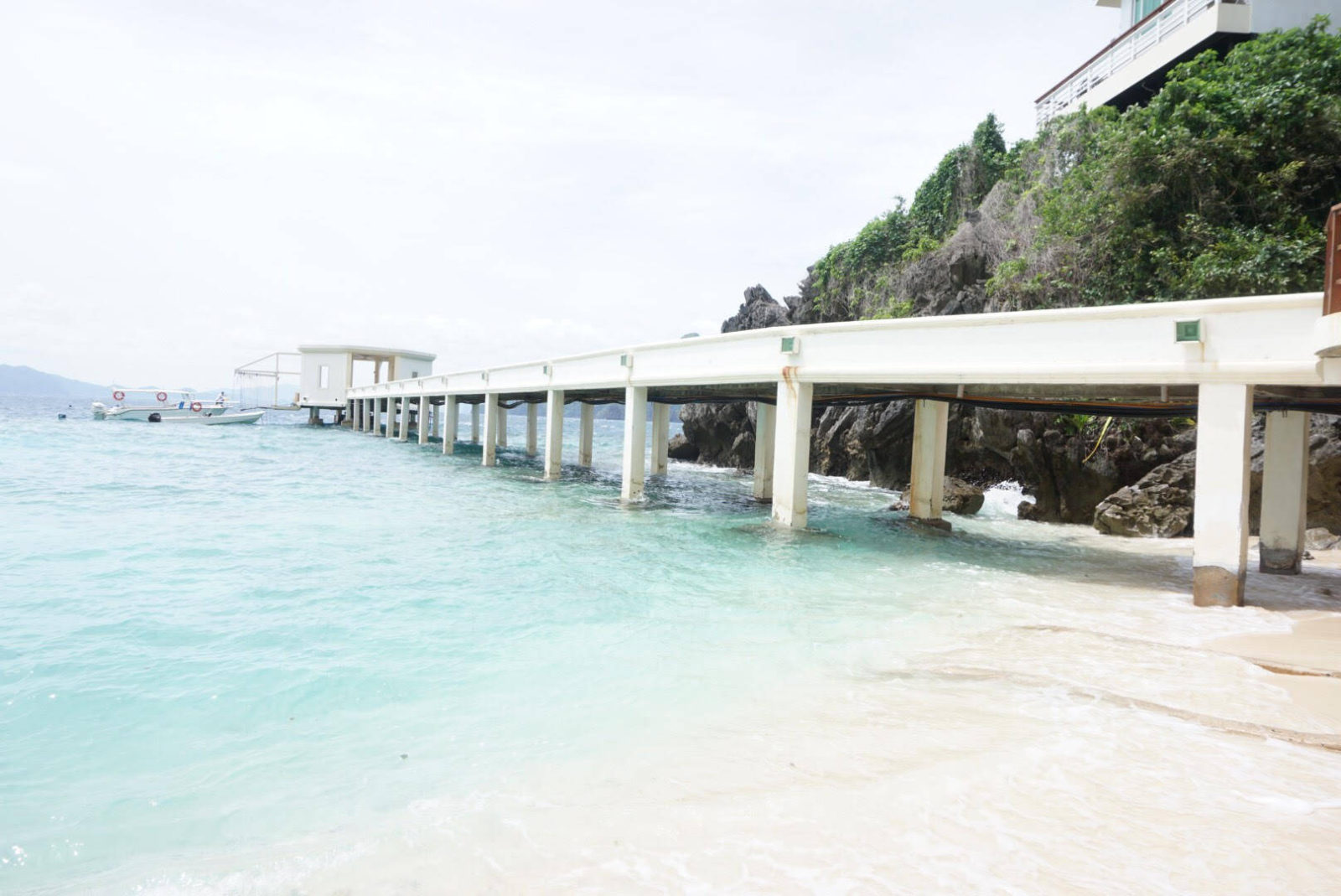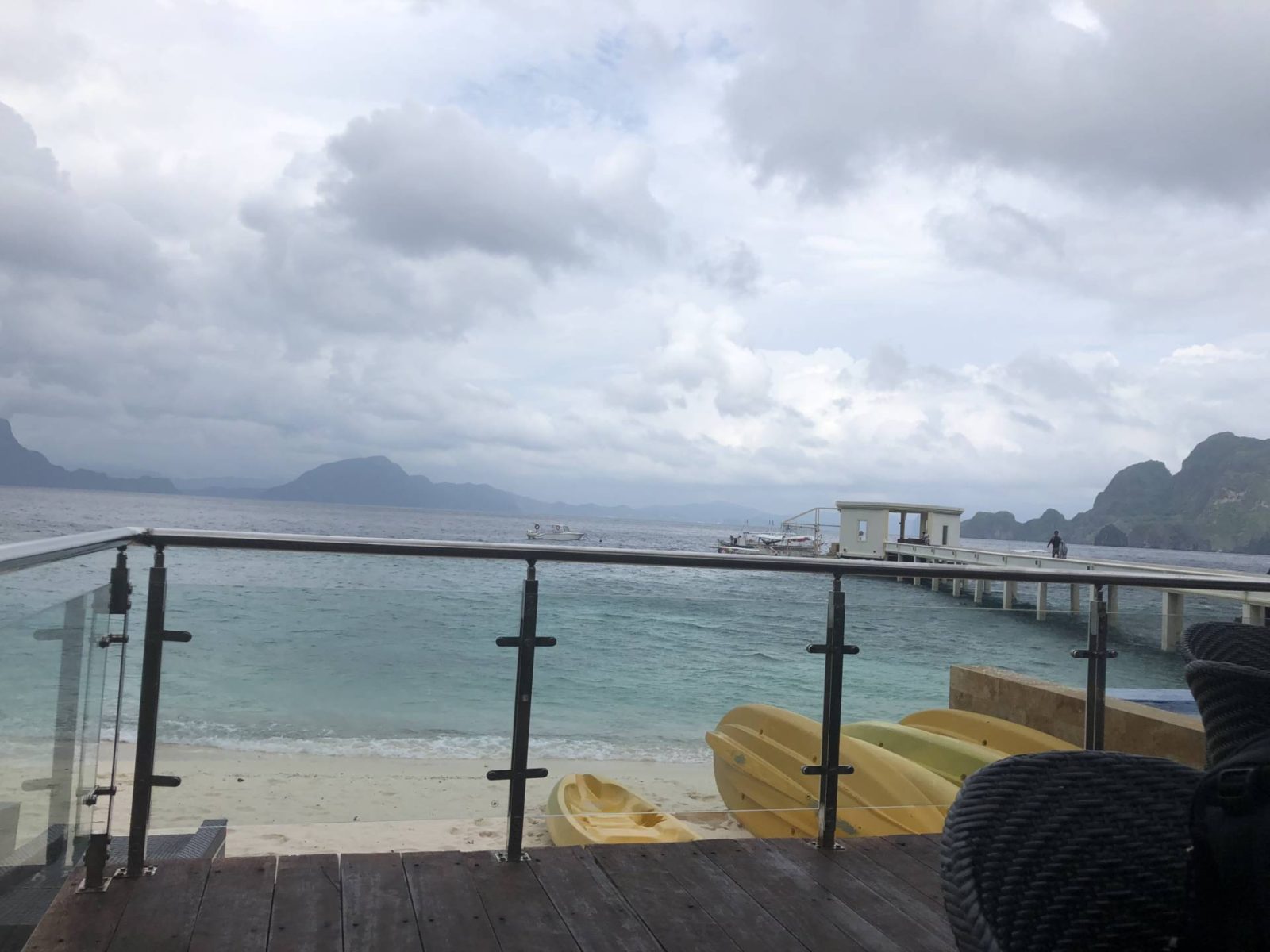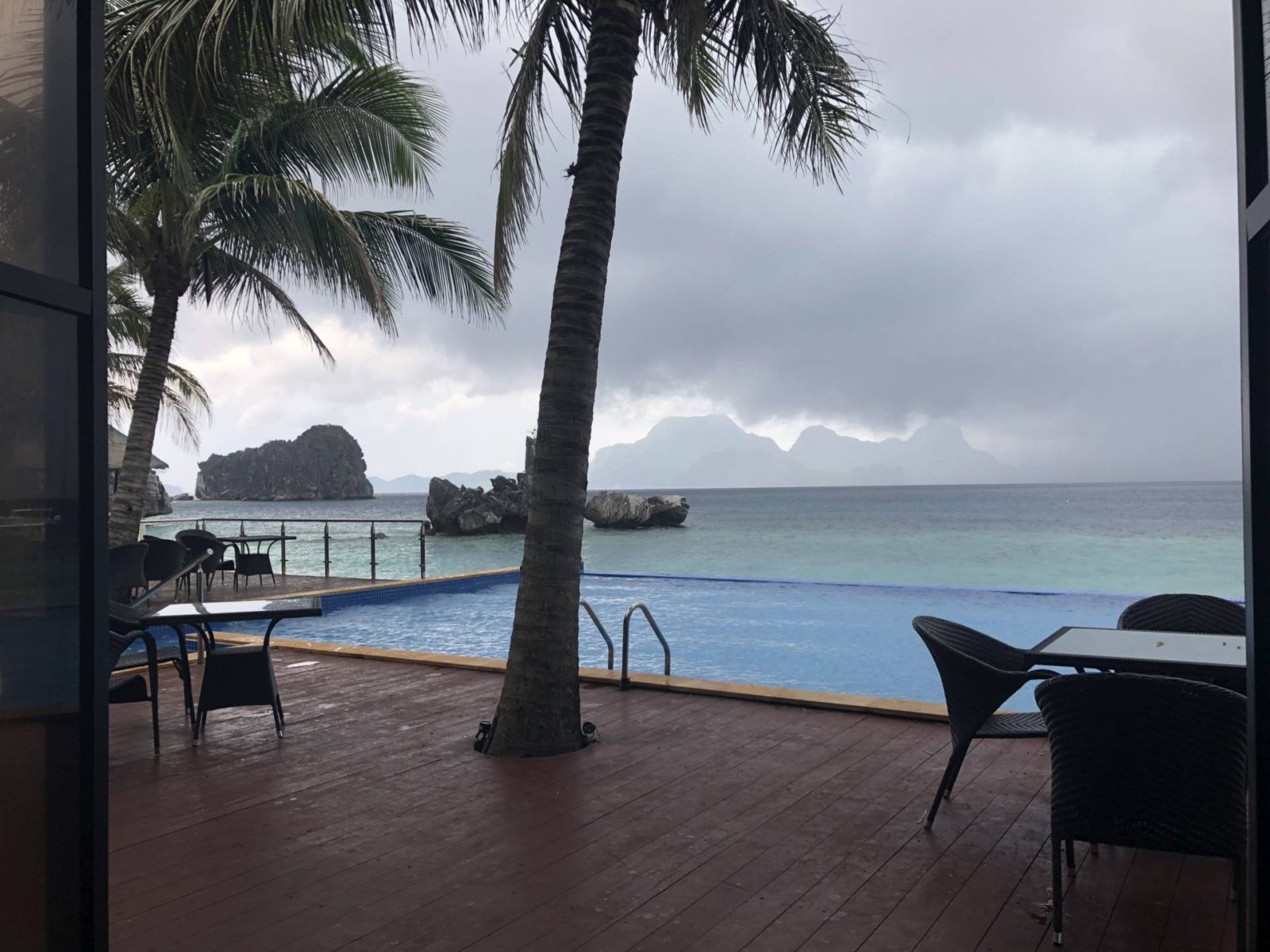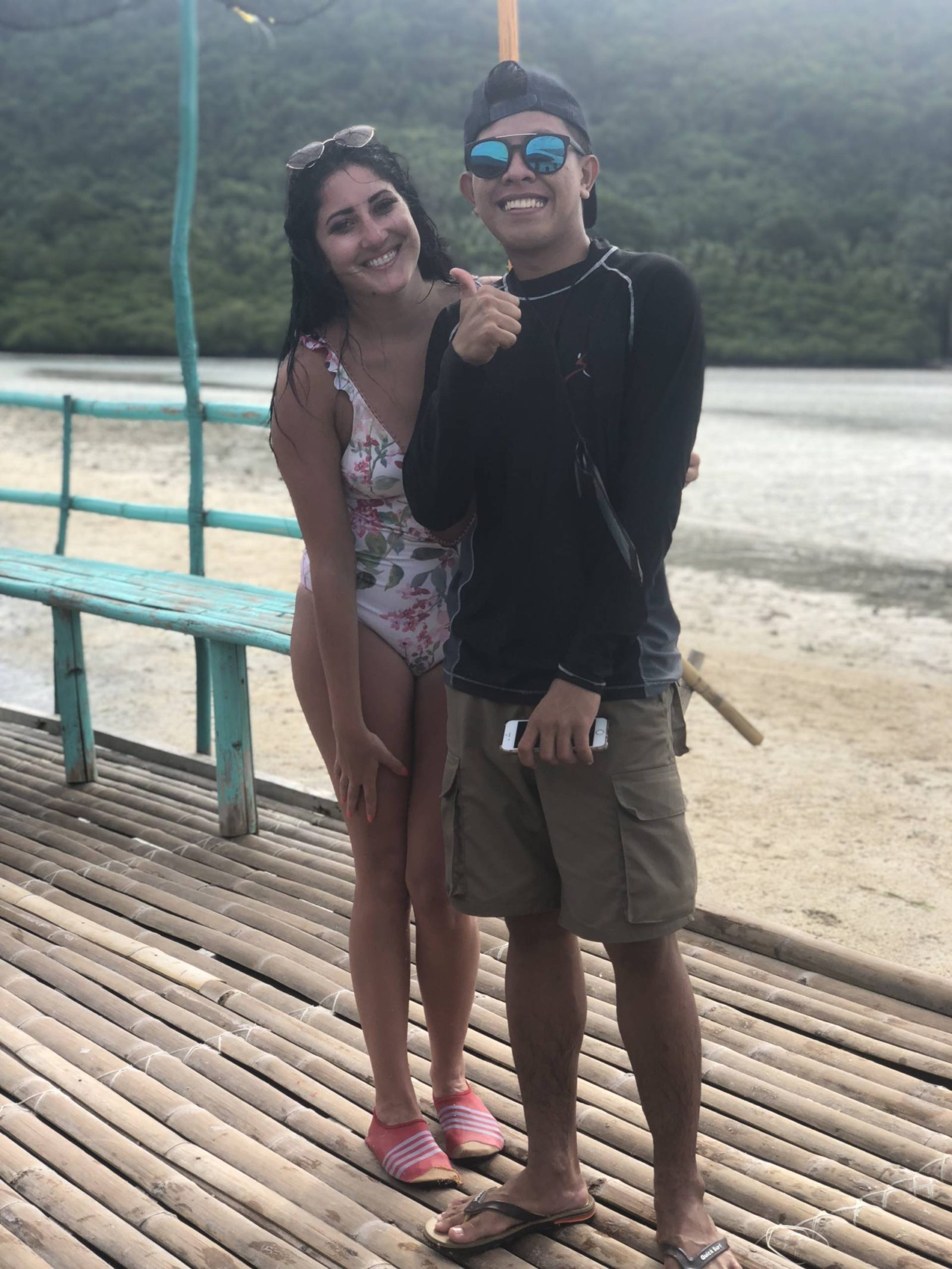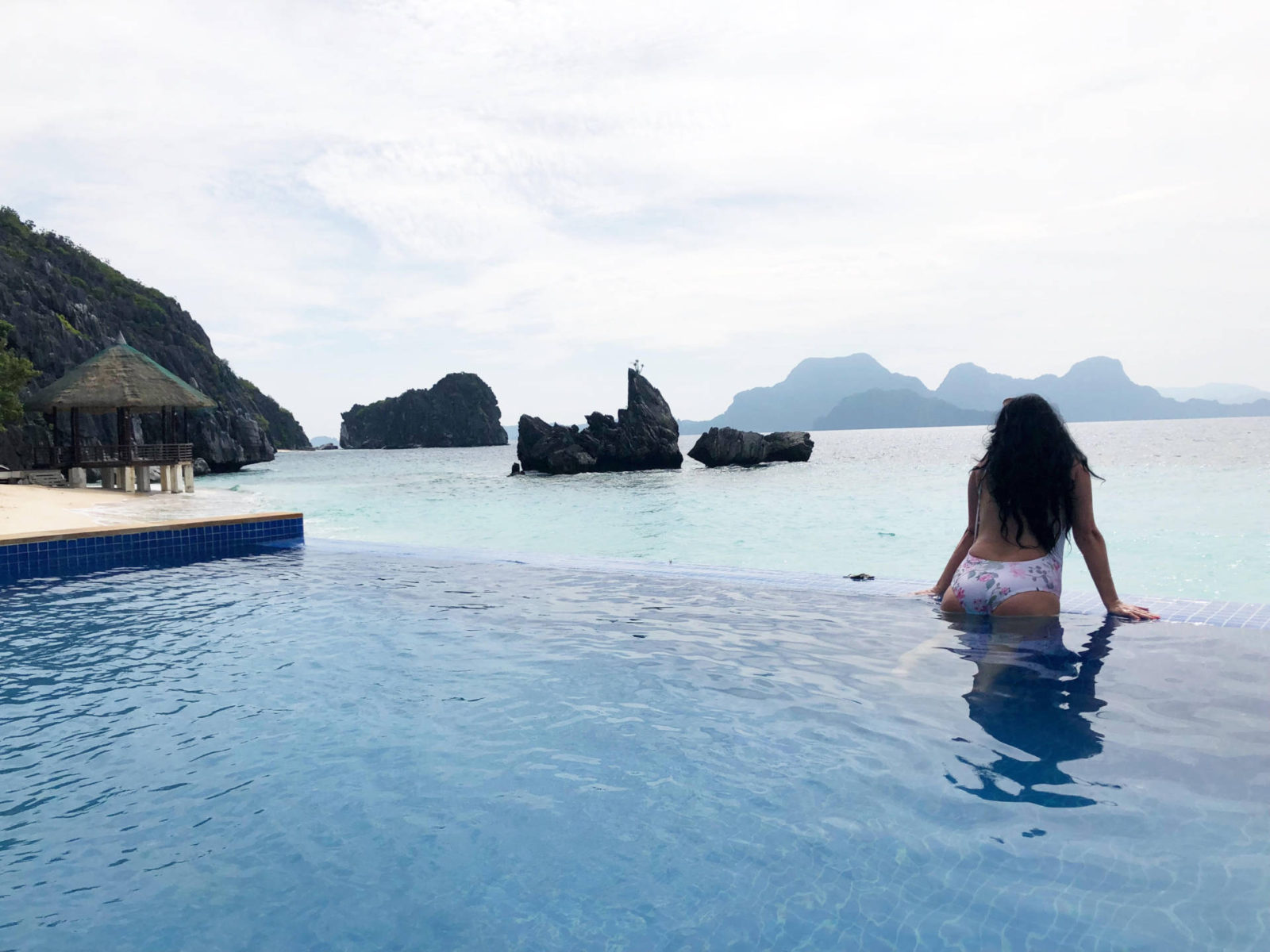 Boat Tours:
Monday morning the boat tours finally opened up as tropical storm Domeng finally left the area. The boat tours are categorized as tour A, B, C and D. I would highly recommend tour A and C above them all if you only have time to do a couple. We decided to go on the Lagoon tour with a few other groups of people staying at our resort. Every beautiful photo I have seen on Pinterest or Instagram that I have been dying over the past year or so came to life! I have never seen such crystal clear waters and beautiful scenery. We took a banca through out the big lagoon, small lagoon, secret beach and a few other amazing destinations.  We had an authentic Filipino lunch on the beach, went snorkeling, took unforgettable photos and we even got to kayak through out the small lagoon, which was my favorite part. The next day we decided to do the cave tour as we were blessed with another beautiful day. I will admit for the price (around 10,000 pesos) this tour wasn't worth it. Although the caves were beautiful you can't go inside them due to jelly fish, and in my opinion the lagoon tours were way better for the price.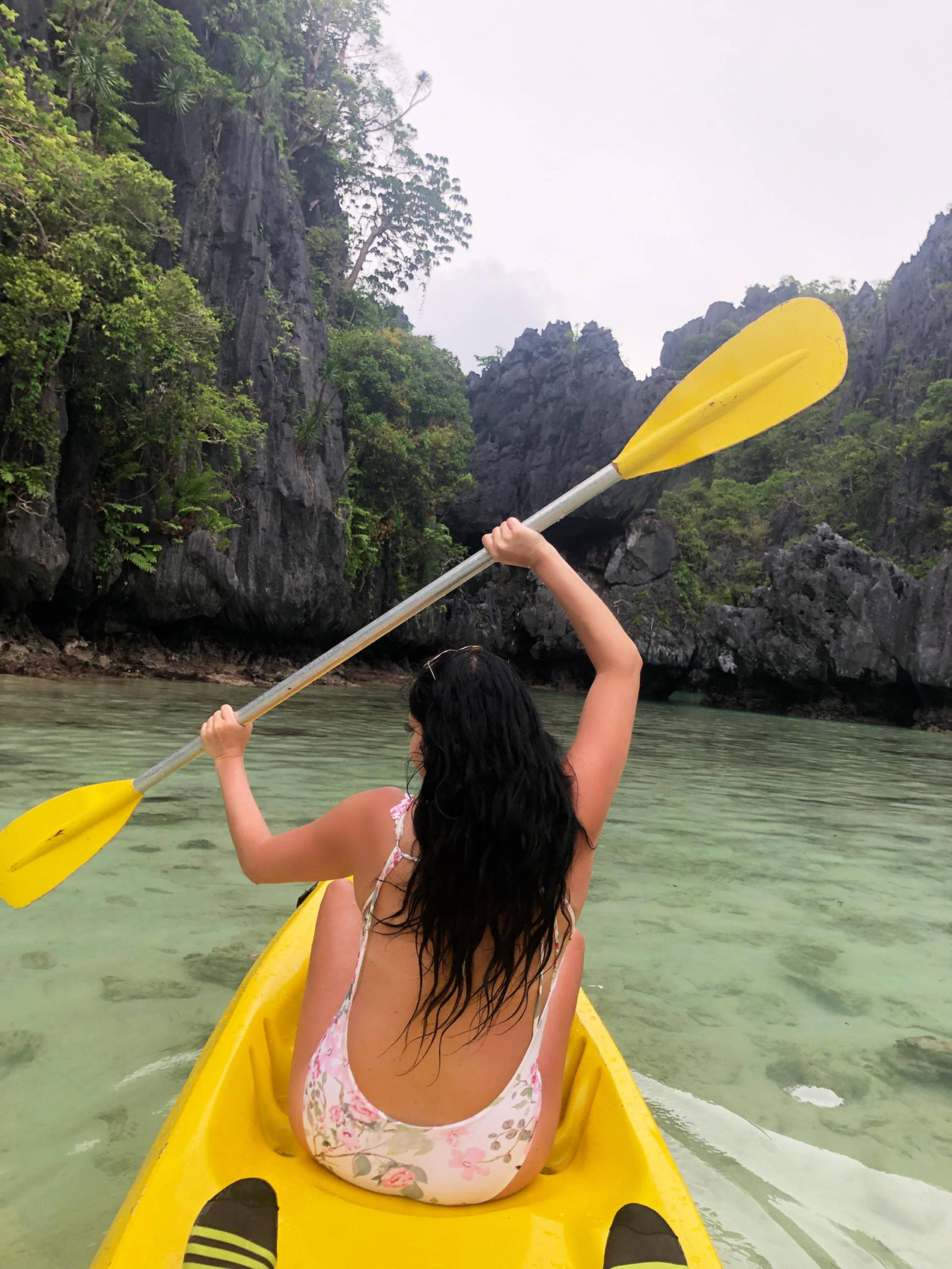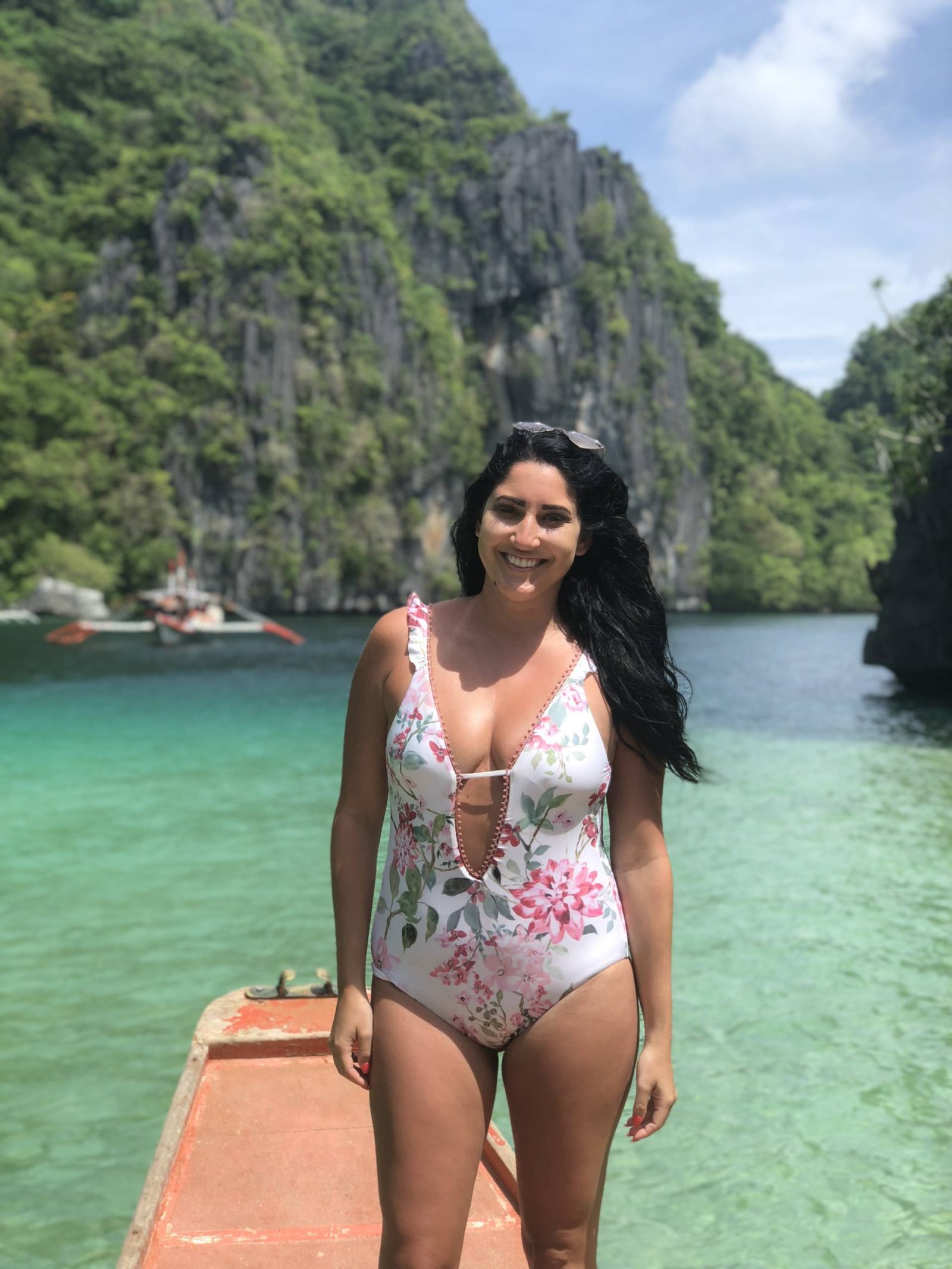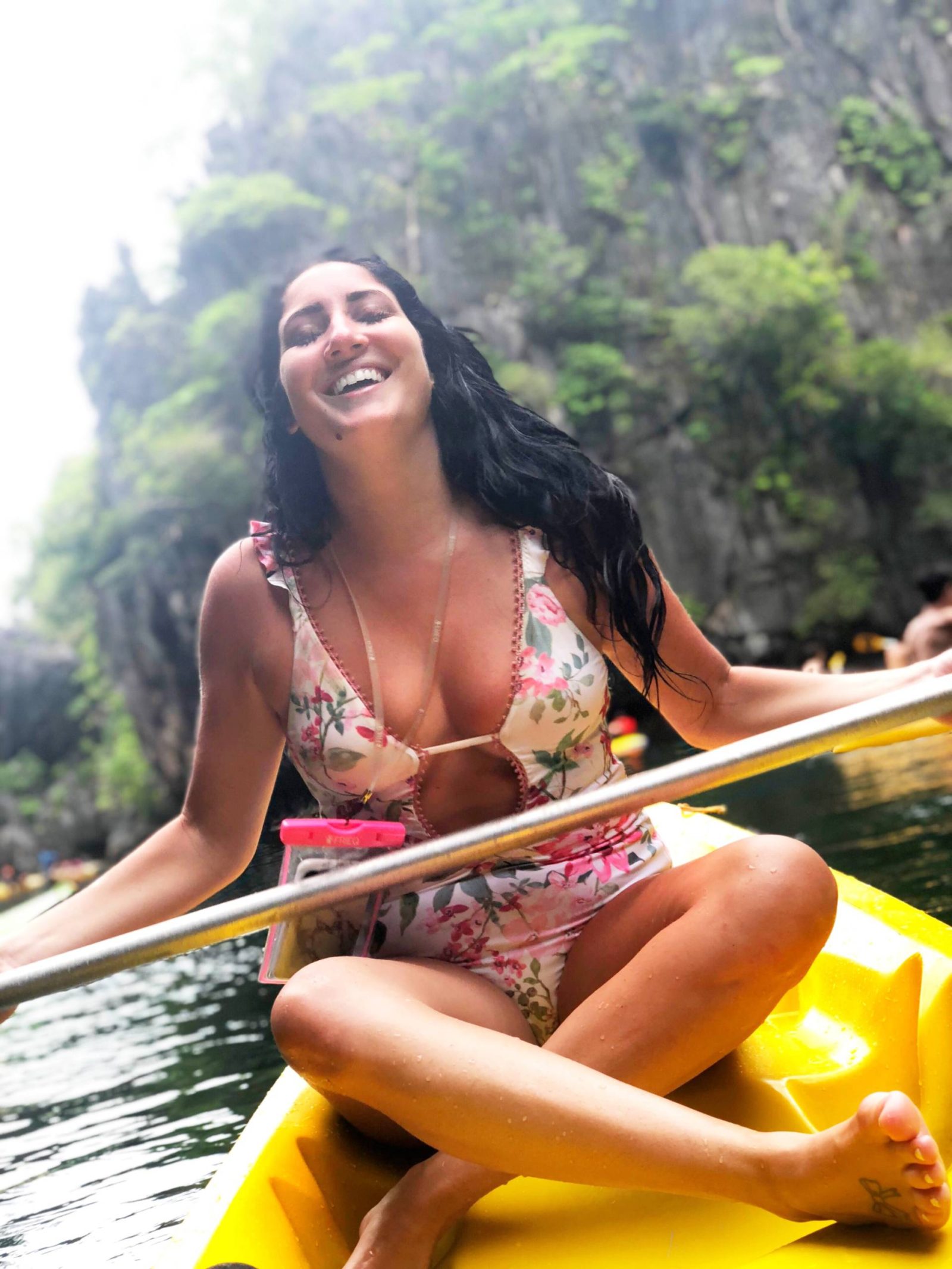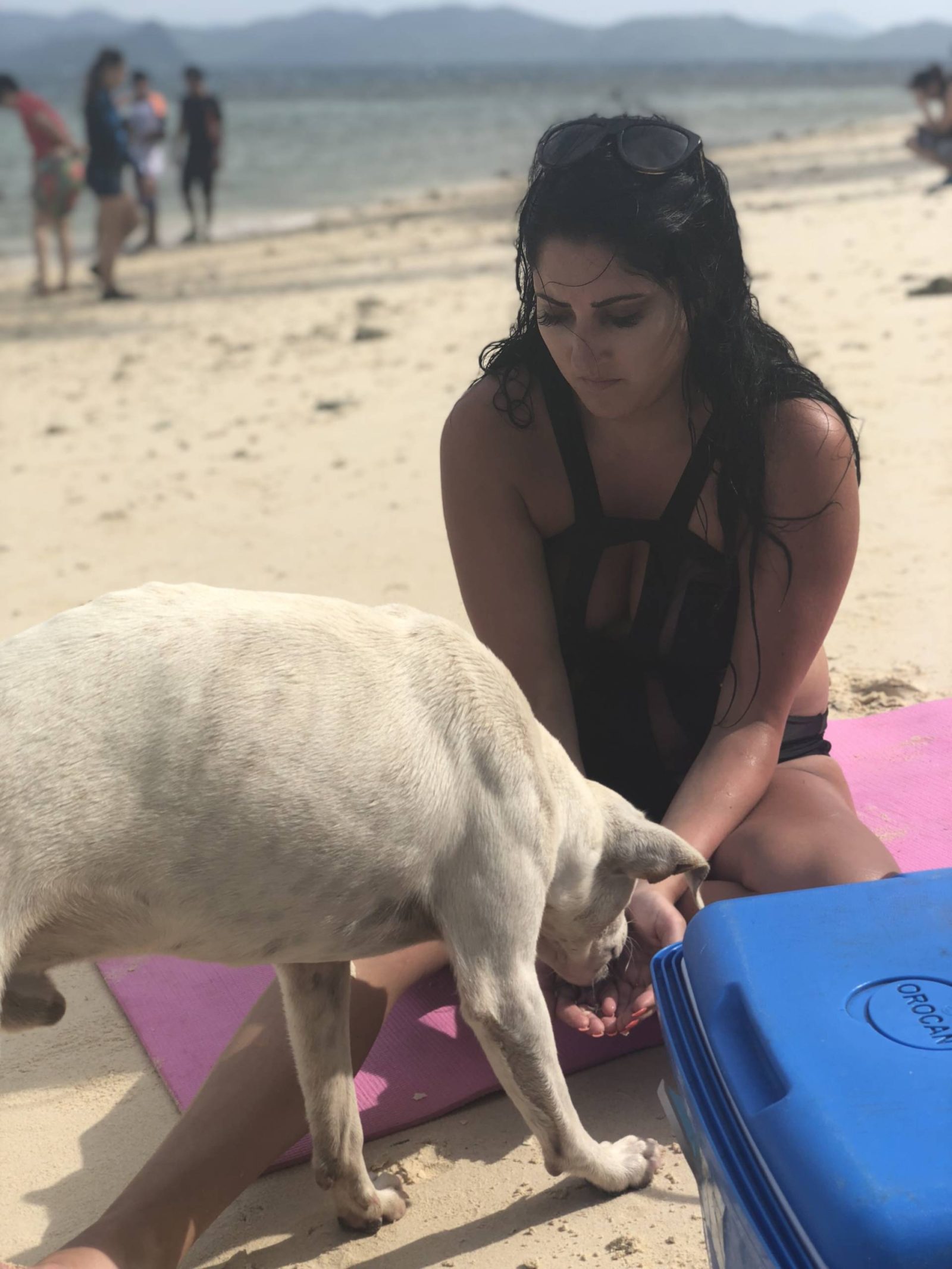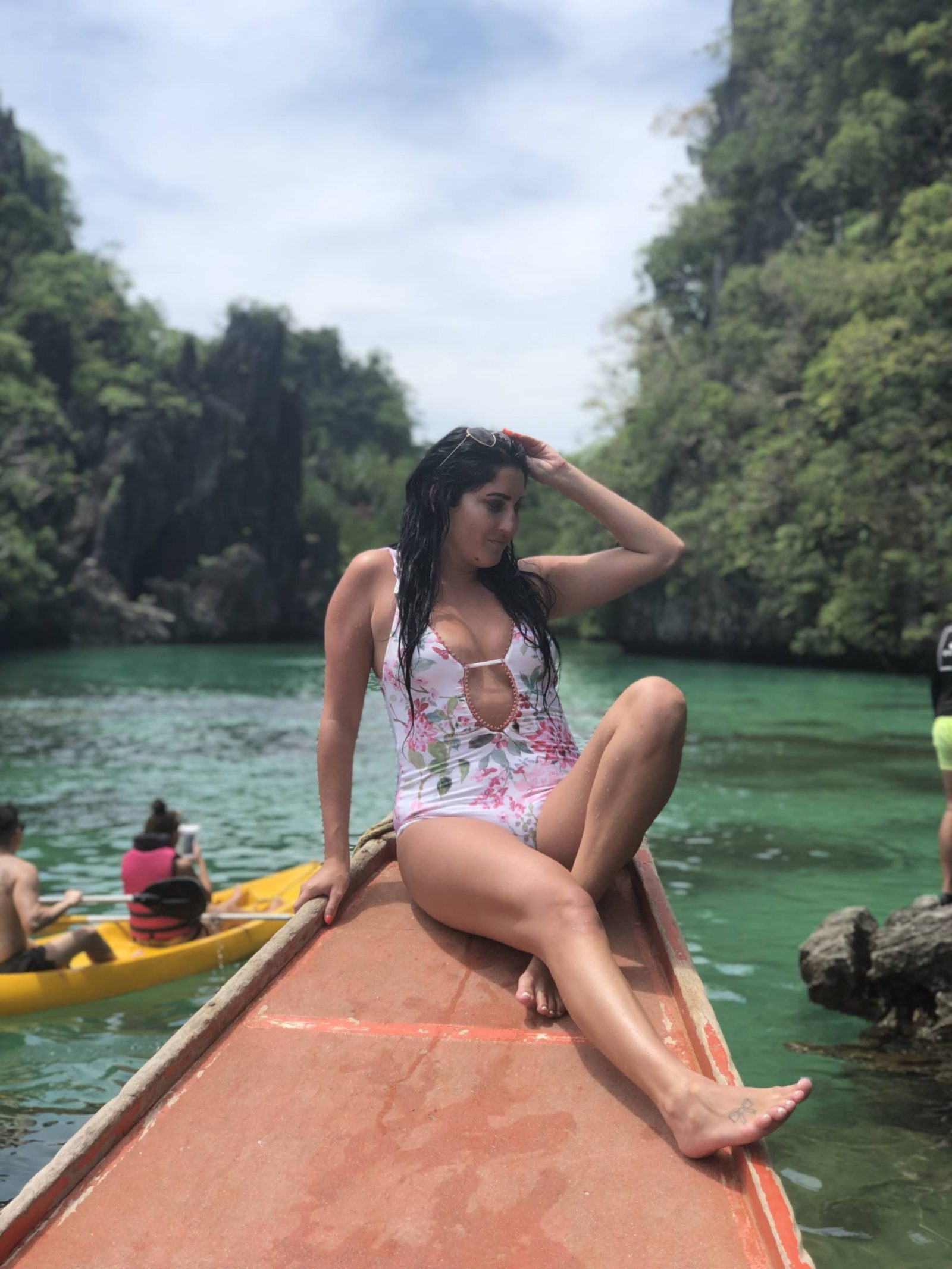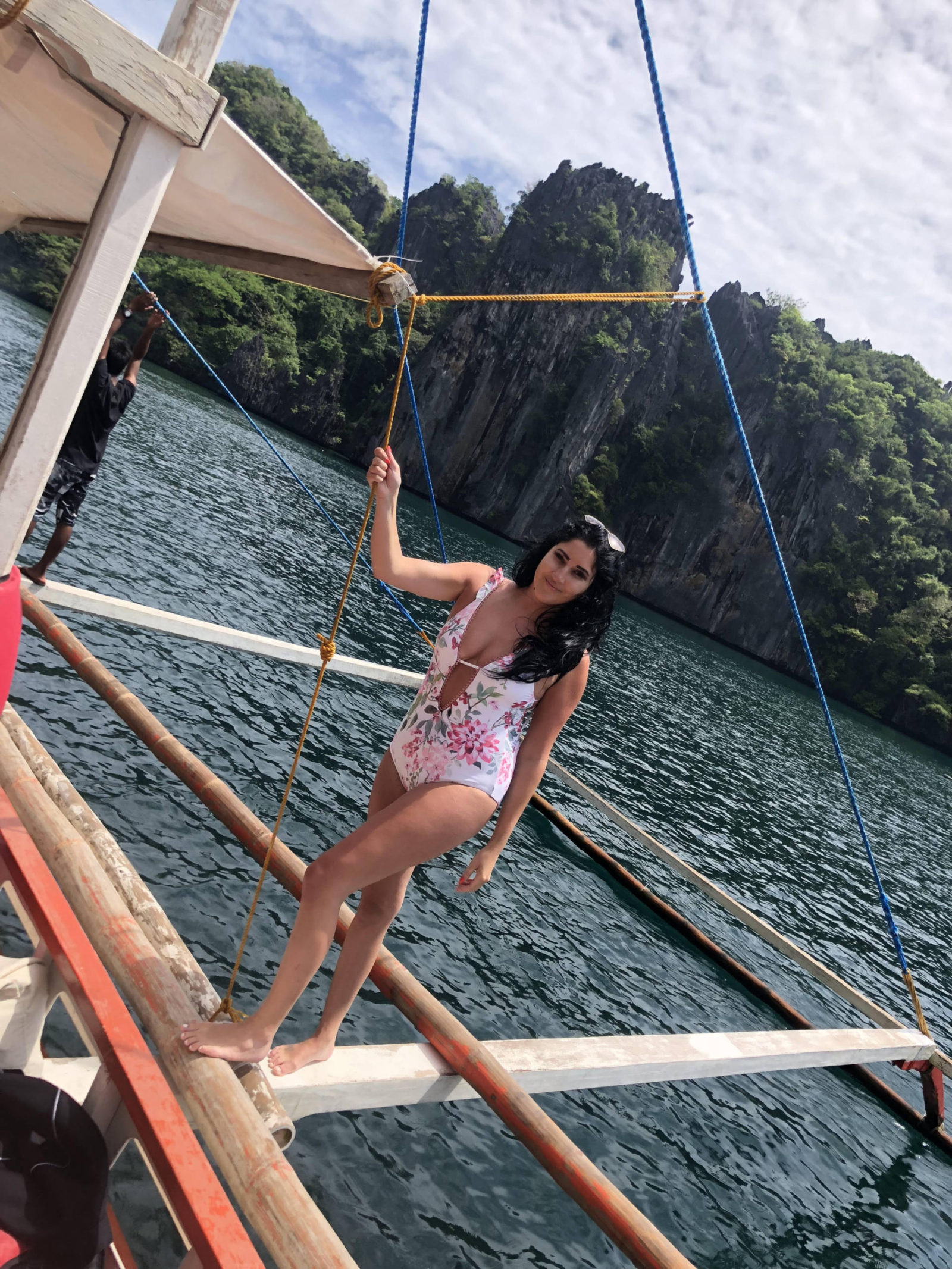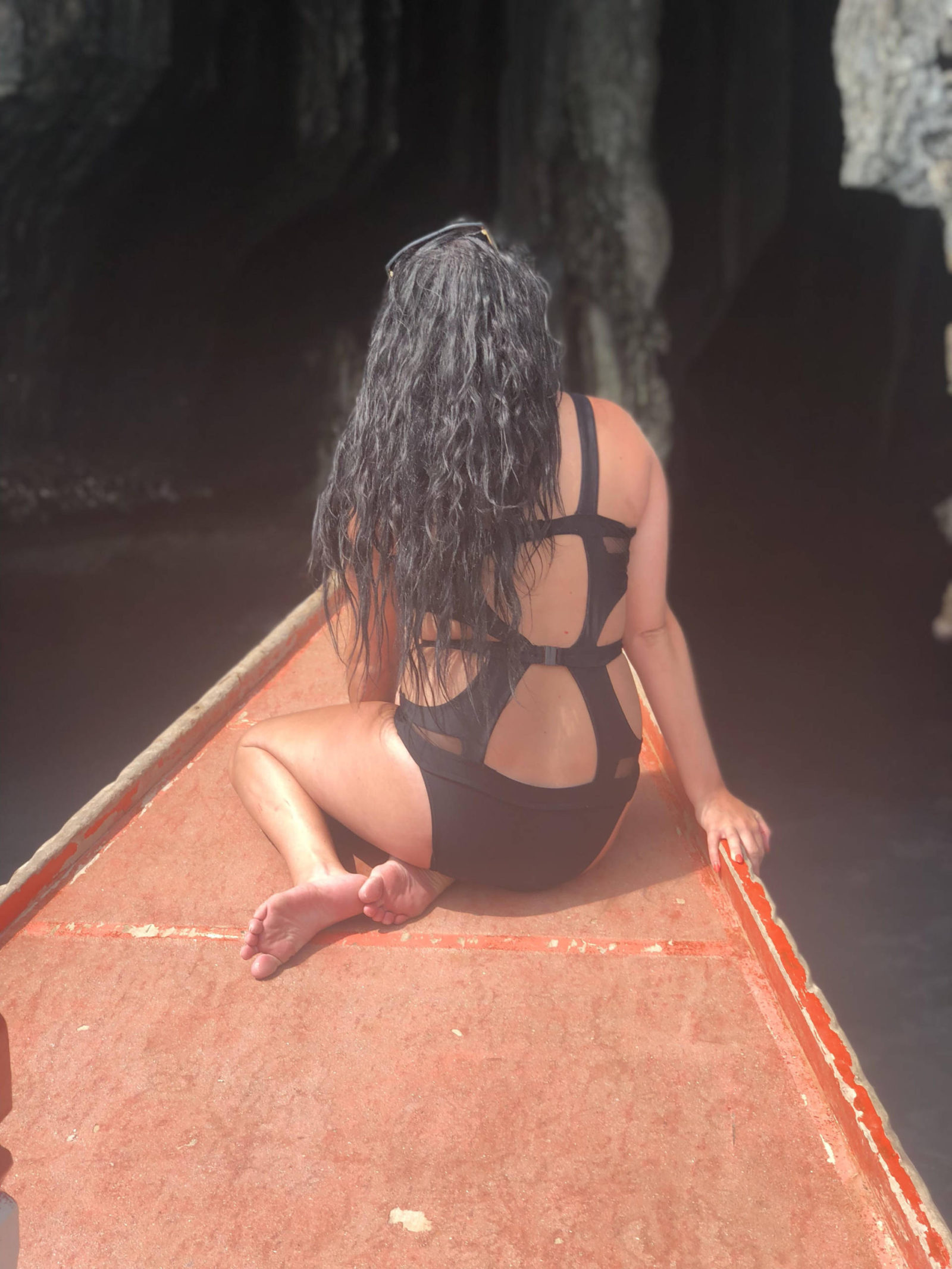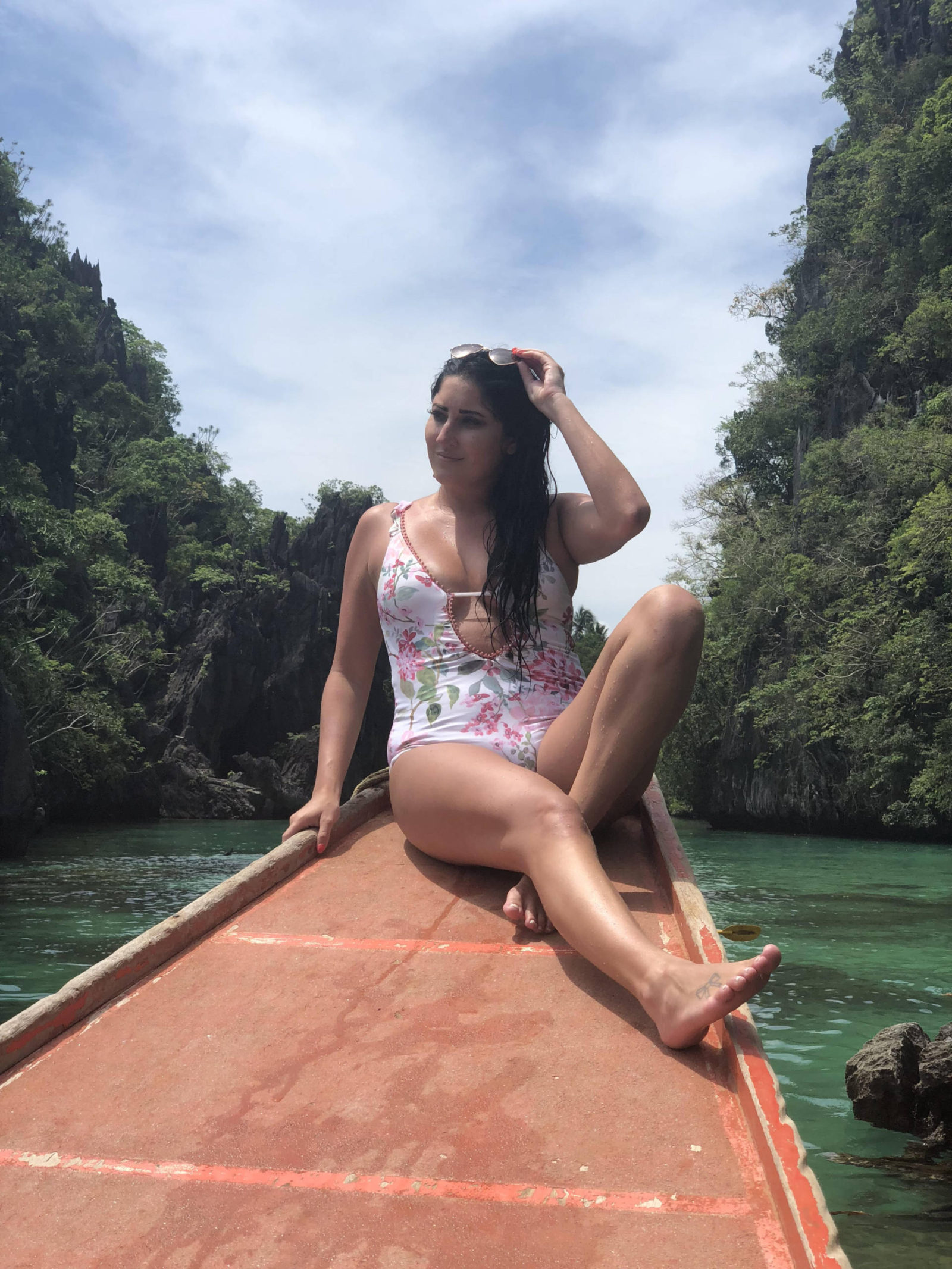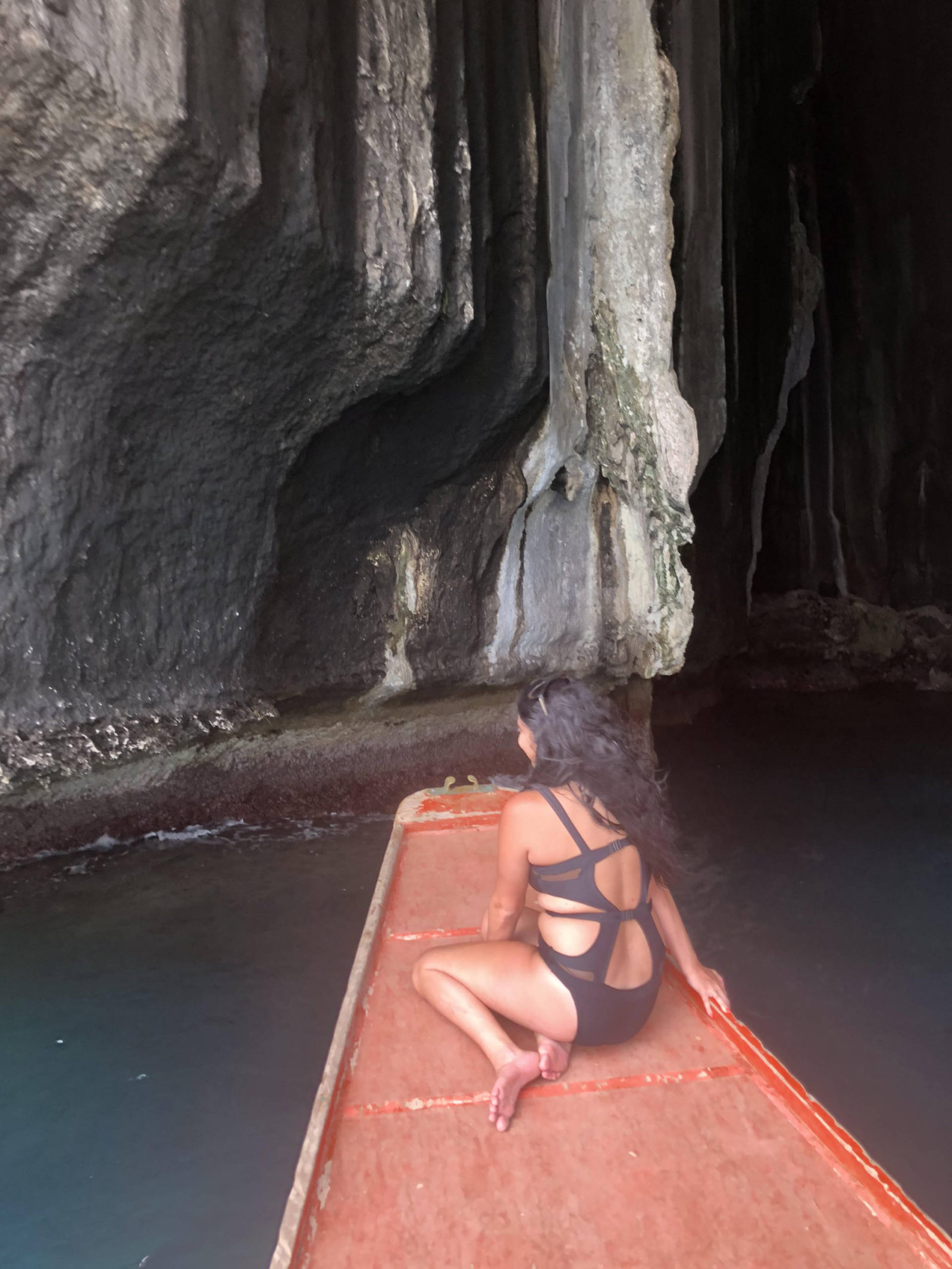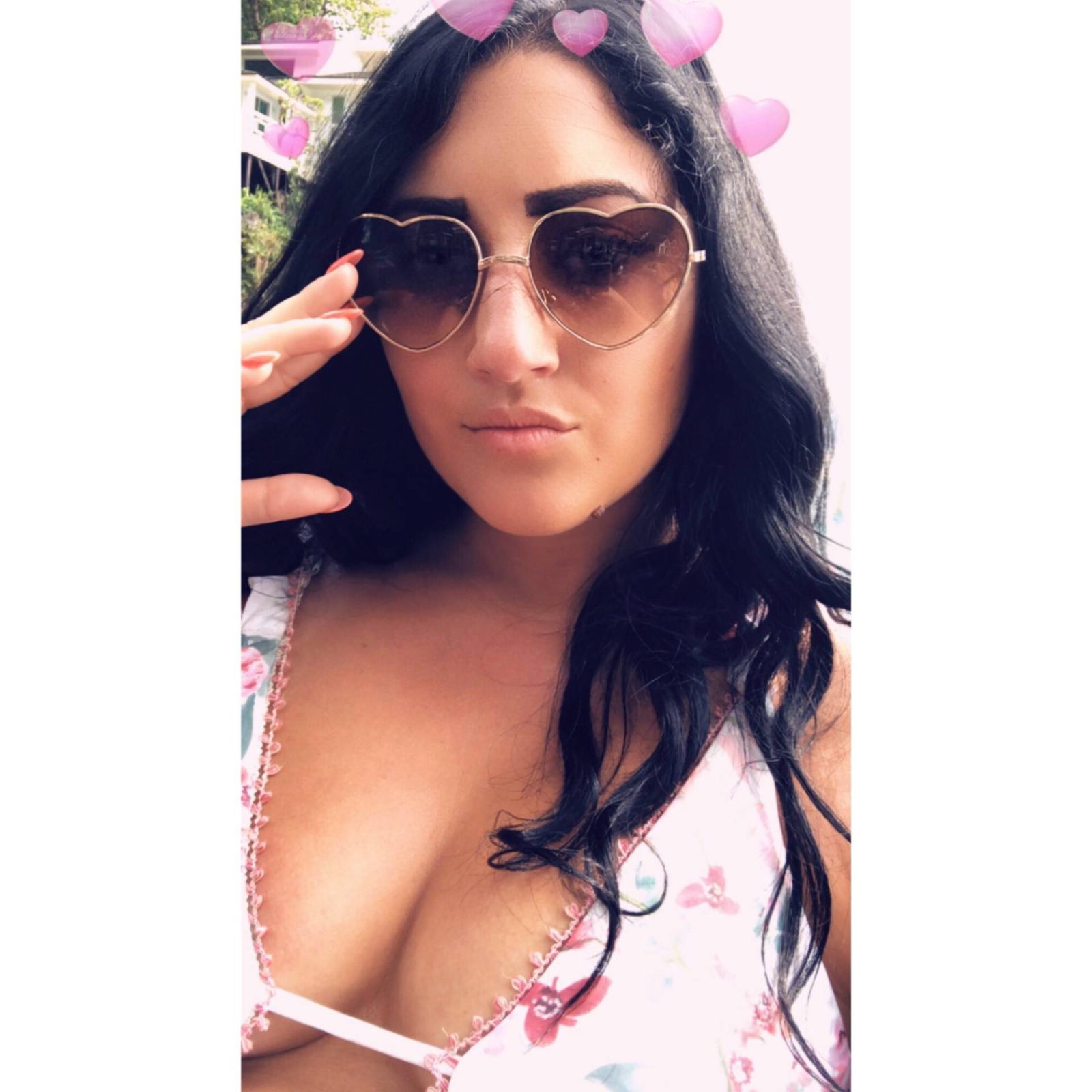 Where to stay and how to travel around the islands:
There are multiple islands that make up the El Nido area. As I've mentioned we stayed on Matinloc island which is the most exclusive and remote island in the area. It is the farthest from the mainland which means you have to take a longer boat ride if you plan on traveling to town. Although it was farthest from the town I would highly recommend staying here due to it being so luxurious. After traveling by boat and seeing a lot of the other resorts I thought ours was definitely one of the nicest. The easiest and fastest way to get to this island is by flying into Manila and then flying from Manila to El Nido and taking a boat to the resort. I would not suggest flying into Puerto Princessa (PPS) because it is a 6 hour van ride to El Nido up winding and rocky roads.
When it comes to traveling around from island to island depends on how far away you would like to go. It would take years to actually see all the islands that make up the Philippines. Each part has different things to do and different reasons to want to explore. If you plan on traveling to far away islands from the current one you obviously have to take a plane. However, a lot of the islands you can travel to and from by boat, which is the most common way.
I would highly recommend Palawan if you are visiting the country for the first time. With its beautiful scenery and gorgeous waters you can't beat it. Although I absolutely loved it here, if I ever return to the Philippines I would like to visit Coron or a destination that is not so remote such as Cebu to swim with the whale sharks!
What to pack with you:
When traveling to the Philippines keep in mind you are traveling to a third world country. I would say this is one place you should not feel guilty about overpacking because it's better to be safe than sorry.
Things you should bring:
Bug spray: there are a ton of bugs on the islands and you definitely want to keep them away especially if your resort is in the middle of a jungle like ours was.
A first aide kit: You never know what could happen being so far away from home and trust me, you do not want to go to a doctor here if anything happens (if you can even find one.)
Dramamine: Since you have to take a small boat when traveling around the islands and charter planes it is best to have this on hand incase of motion sickness and nausea.
Medicine: All kinds, headache, flu, cold, you name it… you should have it packed in your bag.
Waterproof camera and phone case: Since you will be in the water and on boats through out the trip you want to be able to capture all of the memories on excursions, etc. without ruining your things.
Water shoes: Although when you go on the excursions they sometimes provide you with these, you want to have your own for the beaches because most of them are extremely rocky.
Big bills: the bigger the bills you exchange the better
Portable phone chargers: the worst is having a dead phone and nowhere to plug it in. Make sure you bring a good portable phone charger so that you always have your phone.
Visiting the Philippines was an experience I will cherish with me forever. I encourage everyone to visit at least once and take in and be open minded to what the country has to offer.
Until next time,
xoxo
-Sélah