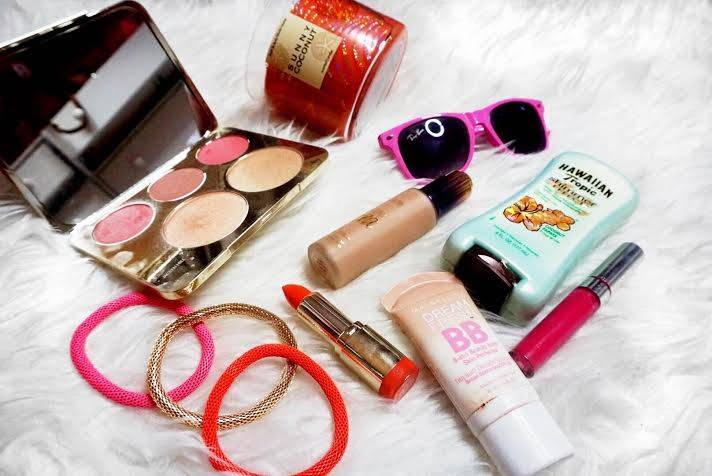 Hello ladies! I recently teamed up with Lakesha Rose, founder and owner of
Rose Phillips Online
. This new lifestyle platform located in Chicago, Illinois brings you tips on how to live a luxurious lifestyle in the Windy City without spending a fortune. Lakesha's platform covers Chicago's best deals, non-profits, and the Chamber of Commerce. Being big on beauty as well, she recently put together a thought leadership piece regarding beauty tips to help look your best both on camera and off. Together, we decided to put together a few beauty tips for the summer months, as well as talk about some of our favorite products.
Here's what we came up with:
You talked about foundation being a staple product when being "camera ready." Do you have any one or two specific foundations you find look the best on camera?
Lakesha: As I get older I have found using an under eye concealer helps ALOT I use Mac NC 42 and cover my face with Mac NC 50.
My answer: One of my favorite foundations for the camera is probably Tarte Rainforest of the Sea. I love this because it's matte and it makes your skin look flawless in video and in pictures.
What is one makeup product you cannot live without during the summer months?
 Lakesha: When  I run out "without makeup" I just put on Mac Lightful- tinted cream SPF 30 dark  deep it evens my skin.
My answer: Highlighter. Especially on tanned skin it creates the perfect summer glow. My favorite is champagne pop by Jaclyn Hill's collaboration with Becca Cosmetics. It has the perfect warm undertone.
What is one makeup trend or product you feel should be put to rest when attending  any pool party or going to the beach?
 Lakesha: Eyelashes, eyelashes oh! and eyelashes. Unless you splurge for really good ones please leave them at home.
My answer: I also agree with false eyelashes being a huge no! Also, lipstick. A pretty gloss is great to pull together a beachy look or for going to the pool, but lipstick is just unnecessary. It's going to smear and wipe off most likely anyway!
What product would you say gives you the best summer glow?
Lakesha: The mixture of Mac Lightful- tinted cream SPF 30 dark deep and Dark Blush kit by Mac. I love the cream color base. It makes me glow and look really natural!
My answer: I have already mentioned champagne pop, which is clearly my fave! However another product I love for that perfect glow is Urban Decay Naked Illuminated. It's so sparkly and glittery it makes your skin look amazing and super shiny.
Hottest summer lip shades this year?
Lakesha: I love Viva Glam lipstick, Half red pencil and Viva Glam Ariana Grande lipgloss all by Mac and buying these products you are giving back to the Charity created by Mac.
My answer: I love a good orange lipstick for the summer because I feel this is the only time of year this can really be pulled off.
What are some of the best beauty products to help protect your skin from the sun?
Lakesha: Every single day no matter the season I use Andalou Naturals Ultra Sheer Daily Defense facial lotion with SPF 18.
My answer: I love to use the Maybelline Dream Fresh BB 8-in-1 Beauty Balm Skin Protector with SPF 30. I usually pump a little drop on my brush and mix it with my regular foundation and I'm good to go!