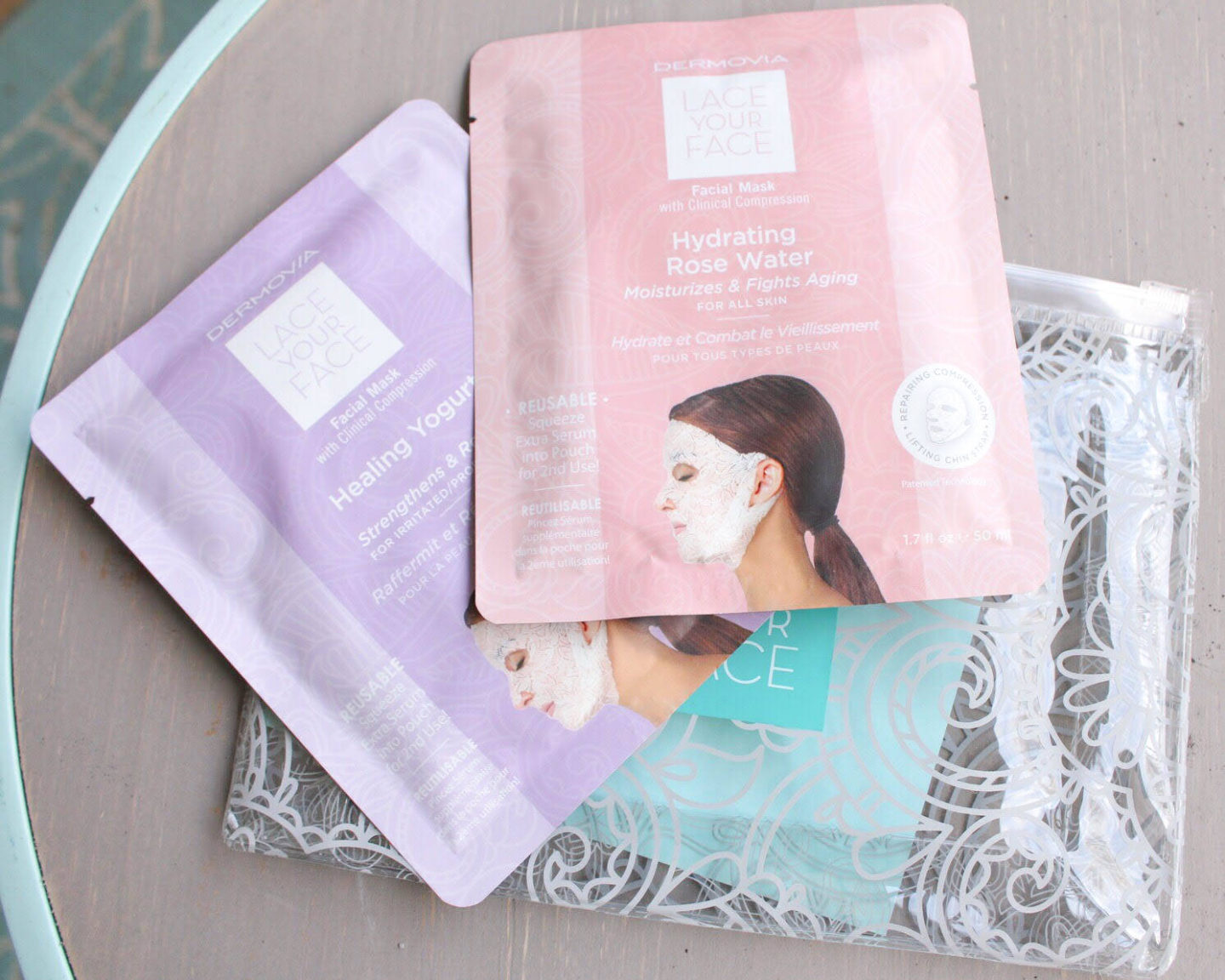 These Lace-up face masks are quickly changing the skincare game. They're not only cruelty free vegan and chemical free, but super easy to wear and leaves your skin feeling amazing.
The difference? This mask has a unique chin strap and ear straps, making it easy to do other everyday activities while treating your skin. I never really realized how necessary this was until trying Dermovia. I used to lay on the couch while masking and wait for the time to be up to go about my day. Now, with this easy to wear mask I can continue on while masking. I love it!
The masks are also reusable. They come with extra serum in the pouch for second time use. This is a serious money saver. Dermovia has plenty of different masks from hydration serums to renewing serums. My personal fave? The hydrating one of course! It feels super cooling on the skin and rids of any dry skin cells I have left over on my face from forgetting to take my makeup off before bed…oops.
Cooking, cleaning, working on my computer… I can now do ALL of these things while masking. I wear the mask for about 15 minutes and then gently massage the serum into my skin. I love how fresh and smooth my face feels after #multitaskingwhileimask
Purchase your luxury face mask here