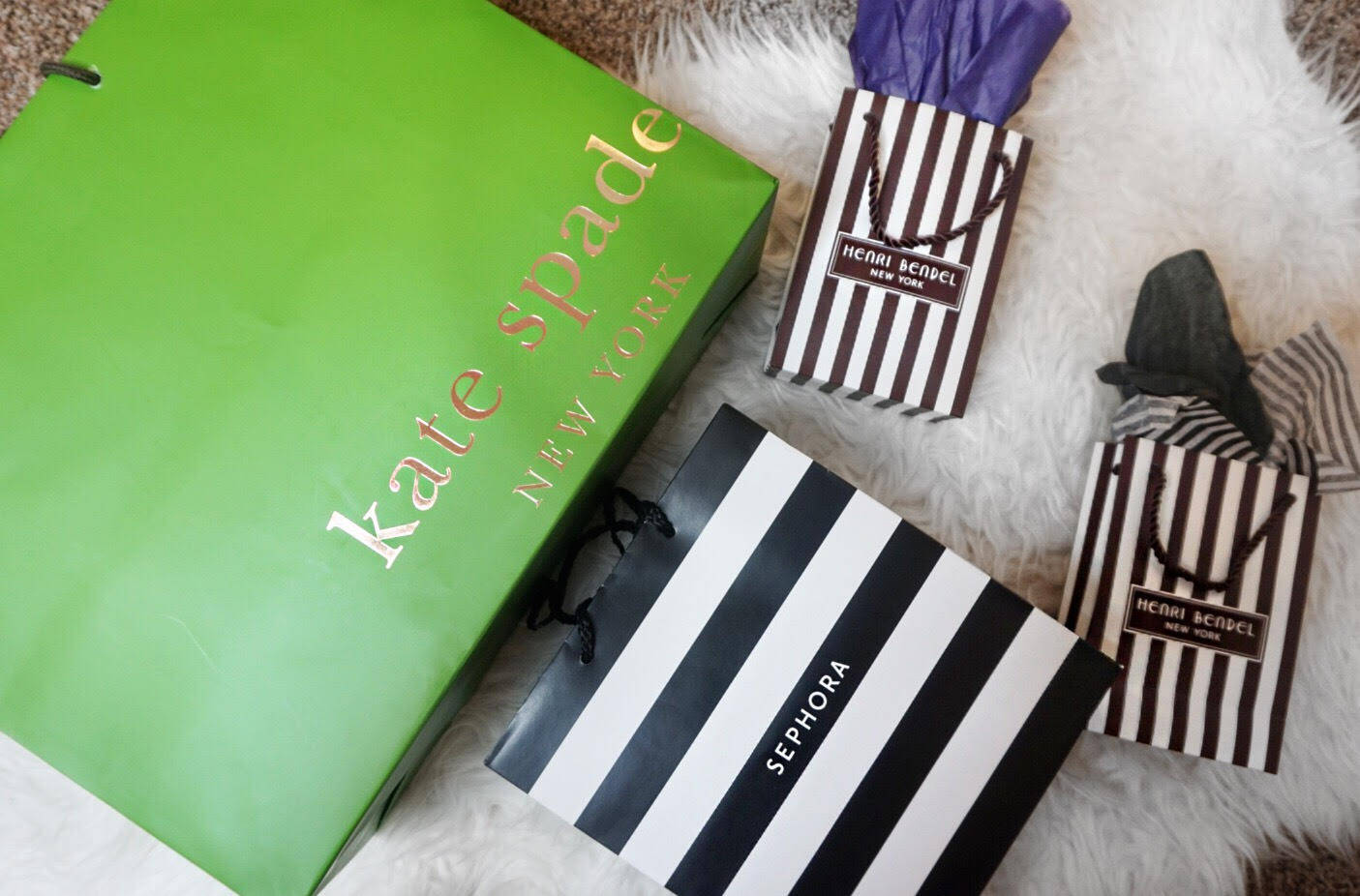 Hey everyone! So since Christmas is right around the corner (this year flew by,) I figured I would put together a little gift guide for any of the women in your life. Whether it be shopping for a friend, girlfriend, wife, mom, aunt, sister or even for yourself, I'm sure they will LOVE any of these gifts. I included a bunch of different items that way there is something for everyone, and I broke it down in categories. I know not every girl is into makeup or fashion like I am, so I hope all of these different options will help if you're still struggling to find the perfect gift for someone in your life.
Leave me a comment and let me know if this helps 🙂
xoxo,
-Sélah
For the girly girl:
Too Faced Chocolate Gold Palette: This palette is one of the newest and any girly girl would love to find this under the tree!
Jaclyn Hill's Favorite Morphe Brush Set: this is perfect for any makeup lover. It comes with any brush you could ever need and it's also a great deal!
Lilly Pulitzer I.D Case: Super girly and perfect if you don't feel like carrying around a huge purse.
GlamGlow Value Set: Perfect for any girls who love to pamper themselves.
Henri Bendel Bangle: Beautiful diamond bangle that comes in an array of colors.
Tech savvy girl:
Frends Headphones: The most stylish headphones on the market. The interchangeable ear piece allows you to mix and match styles as well!
Kate Spade Charging Wristlet: Cute and it charges your phone!
RoseGold Mini Bluetooth Speaker: This is perfect for on-the-go and traveling.
Apple Watch Charging Station: A sleek design and super cool gift for those apple watch lovers
Echo Dot: Voice controlled device that does pretty much everything except cook for you!
The Pinterest obsessed:
Kate Spade Towel and Oven Mitt Set: This is perfect for a women who loves to cook and host.
Throw Blanket: These cute and modern throw blankets with oversized pom-poms have been flooding Pinterest and Blogs lately. They're a must-have.
Blank Cook Book: Any Pinterest obsessed girl will love this blank book to keep and organize all of her Pinterest recipes.
Makeup Organizer: Perfect for a beauty room, bedroom or even bathroom to keep all of your things organized.
Fashion Book: Perfect for looks on your coffee table and also a good read!
The one who's impossible to shop for:
Gucci "Guilty" Perfume: You really can't go wrong with this one. It isn't too floral or masculine. It's the perfect sexy scent and every girl loves perfume, even if they already have a hundred of them.
Lush Bath Bomb Set: This is a super cute set and whether or not this person takes baths, they will after receiving this gift! It's super fun and any girl will appreciate this gift set.
Henri Bendel Wallet: It's a basic wallet that fits anything. Every girl needs a new wallet at some point in their life and this one matches anything! The best part? You can monogram it to her initials to make it super special.
Kate Spade Cup: If you don't want to spend a lot and don't know what to get for someone you're not that close to this is perfect. It's a simple gift but still cute and fun to receive.
Robe: Self explanatory. you can't go wrong with a cozy robe as a gift.