The past year or so I have been utterly obsessed with one piece swimsuits. They're super flattering and in-style and I love how they can be both sexy and cover up problem areas at the same time. I wanted to share with you guys some of the pieces I am loving right now and give you some inspo for the upcoming season.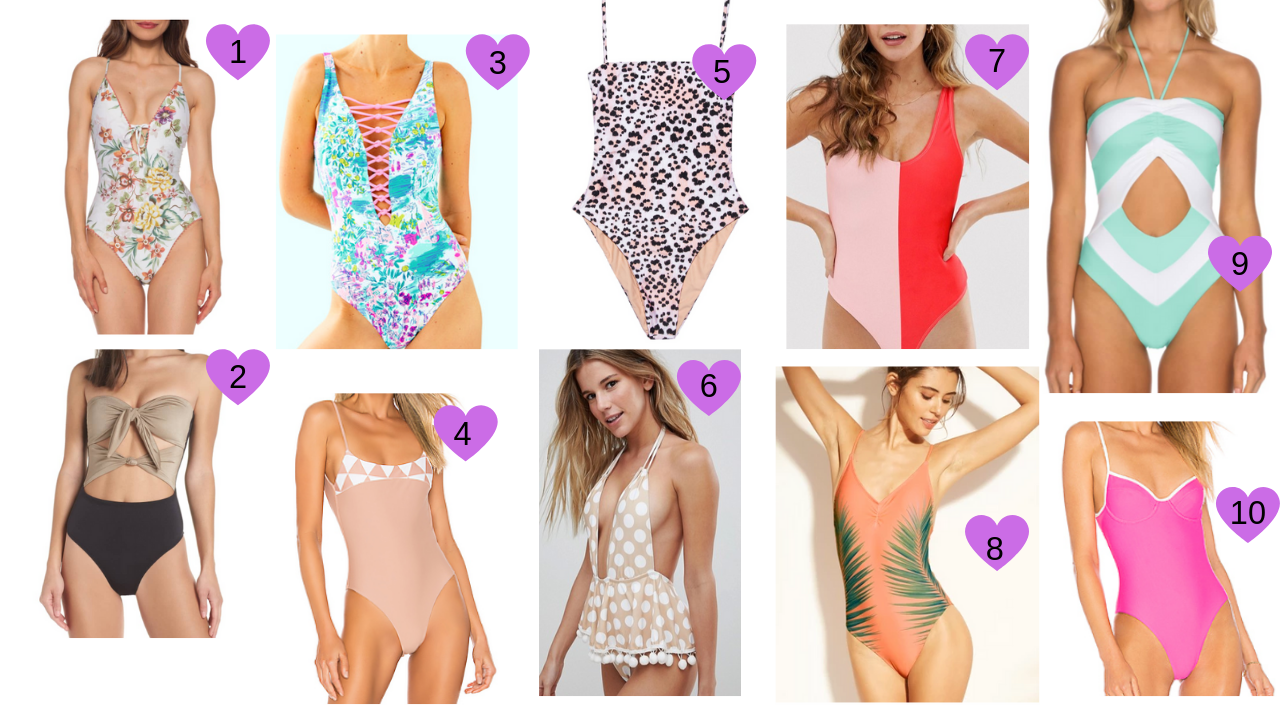 ONE|TWO|THREE|FOUR|FIVE|SIX|SEVEN|EIGHT|NINE|TEN
1: Floral– Loving this Isabella Rose piece. Her suits re super comfortable and long lasting! So worth the price!
2: Nude and Black Ties– I love how different this piece is!
3: Lilly: Lilly Pulitzer makes some of my all time favorite swimsuits because of how well they're made. Plus the fun prints are my fave!
4: Aztec Nude and White– You can never go wrong with a nude suit.
5: Cheetah Print: Animal print is at its peak right now and I have yet to add a cheetah print suit to my collection. I love this!
6: Polka-dot- I've been seeing this piece all ver social media and I just have to have it! It's super girly and cute.
7: Pink and Red Stripe: Something about this color combo just really screams summer.
8: Peach and Palm Leaves: This suit makes me want to book a cruise and hop on a plane ASAP.
9: Mint and White Cut Out– I love the color of this and the cut is super flattering.
10:Hot Pink Solid- I'm obsessed with this color and know it would look even more amazing with a killer tan!