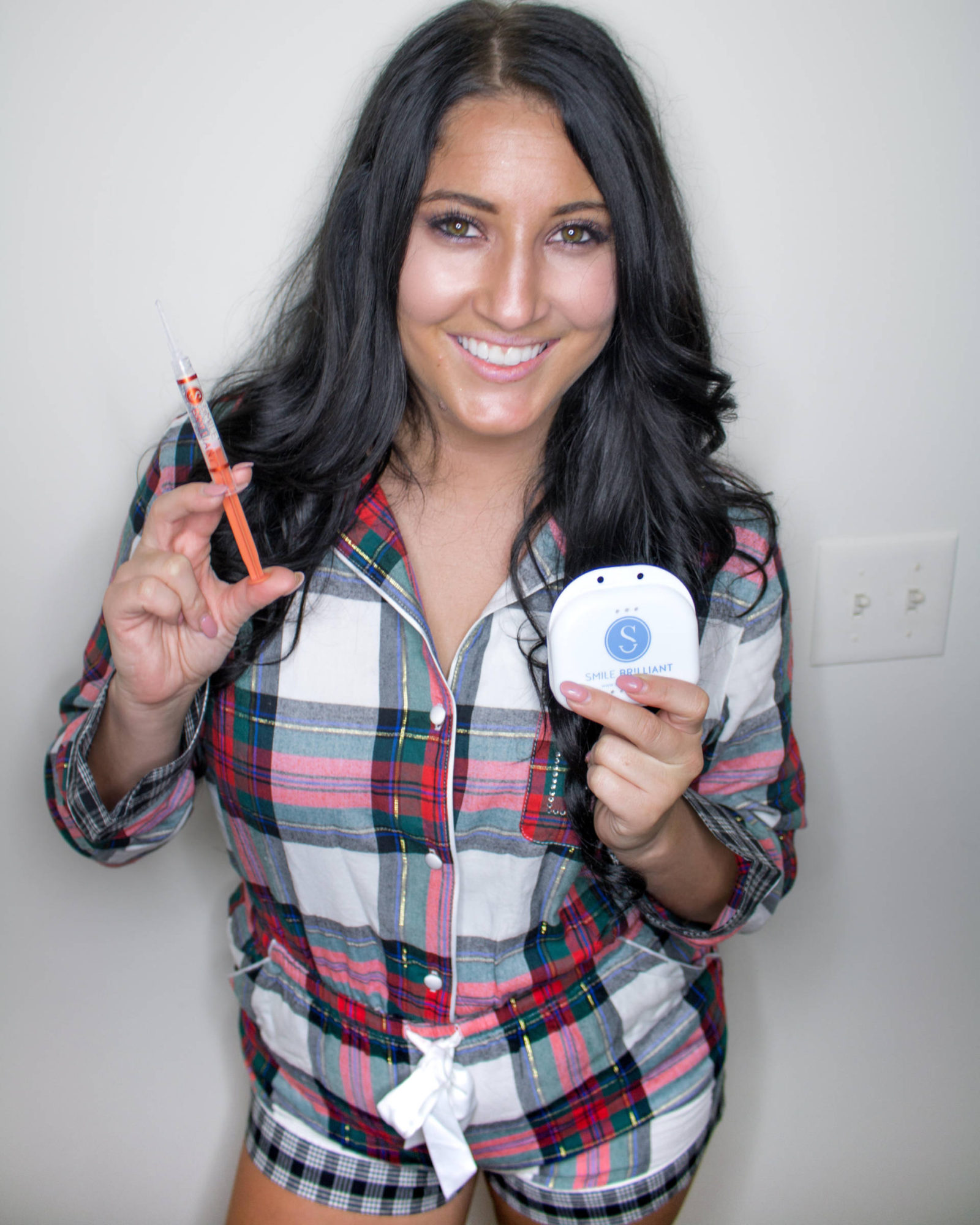 Smile Brilliant is an incredible teeth whitening source sent right from the lab to your home. No dentist required. After ordering the kit and it is delivered to your home you simply complete the process all on your own. Don't worry though, it's easy! With the complete instruction guide the whole process is really simple and only takes about 10 minutes. After completing your top and bottom teeth impressions you pack them up and send them out to the lab. The lab then creates your teeth whitening trays and sends them to your home. It's that simple! I've had a great experience with this company and they are not only super helpful but really easy to work with. I've tried numerous teeth whitening techniques in the past but this one was by far my favorite and I saw the best results! Smile Brilliant was also kind enough to offer one of you guys a completely FREE teeth whitening kit of your own. Scroll down below to find out how to enter!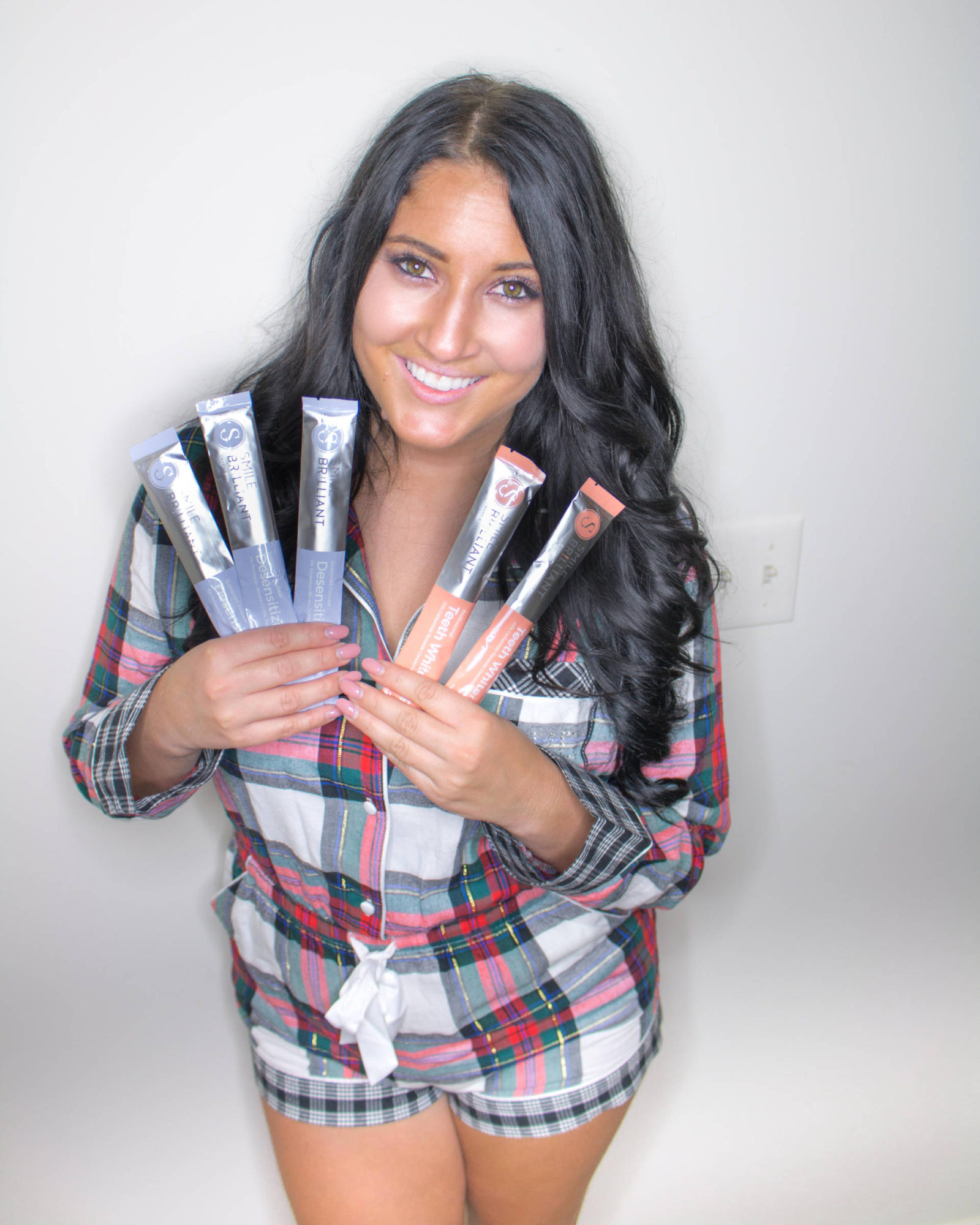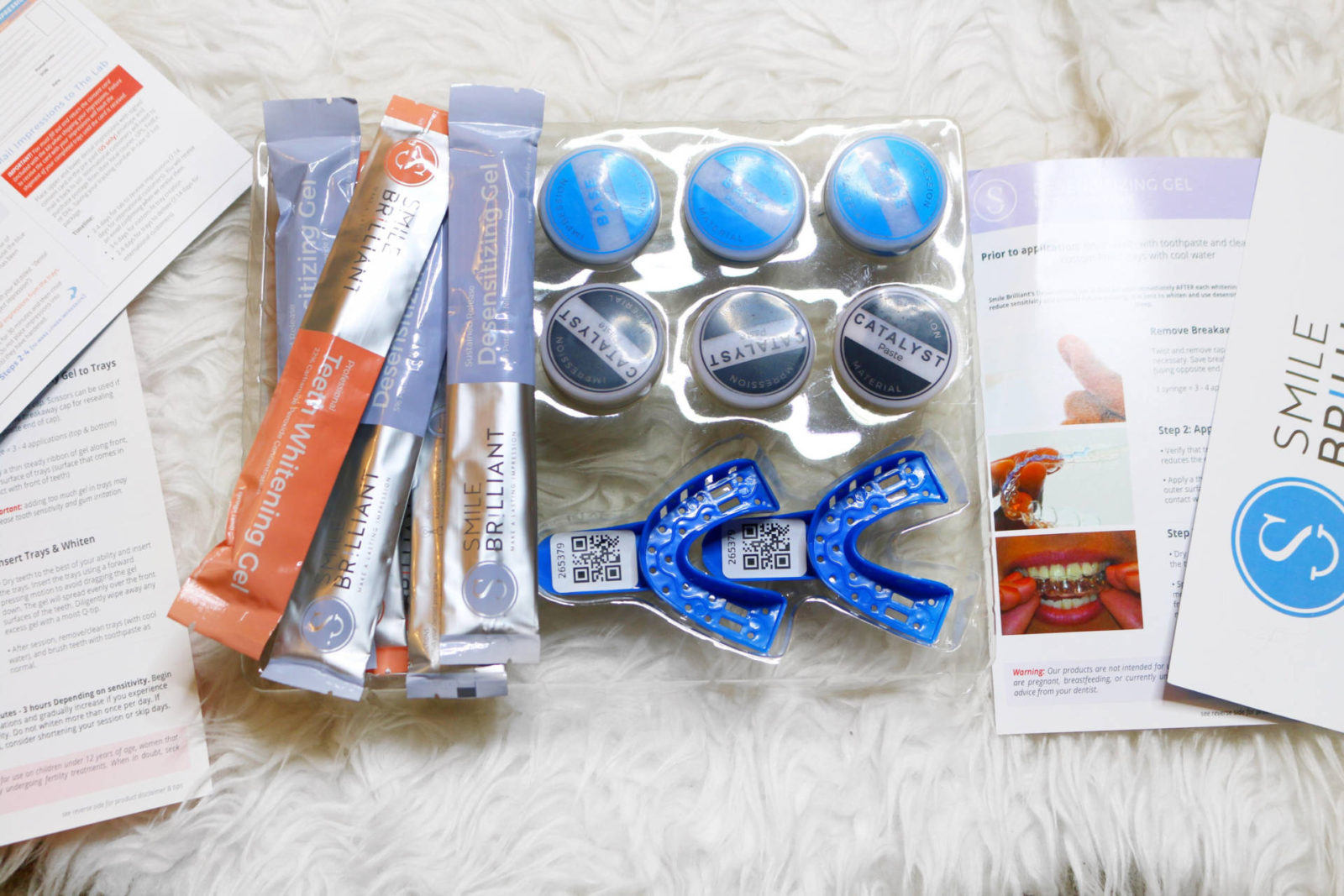 The kit comes with a complete instructions manual, two teeth trays for top and bottom, 3 molds (1 is extra if you mess up,) desensitizing gel and whitening gel.
What the mold should look like before you implant your teeth into it. Mine obviously wasn't the best looking but it still worked.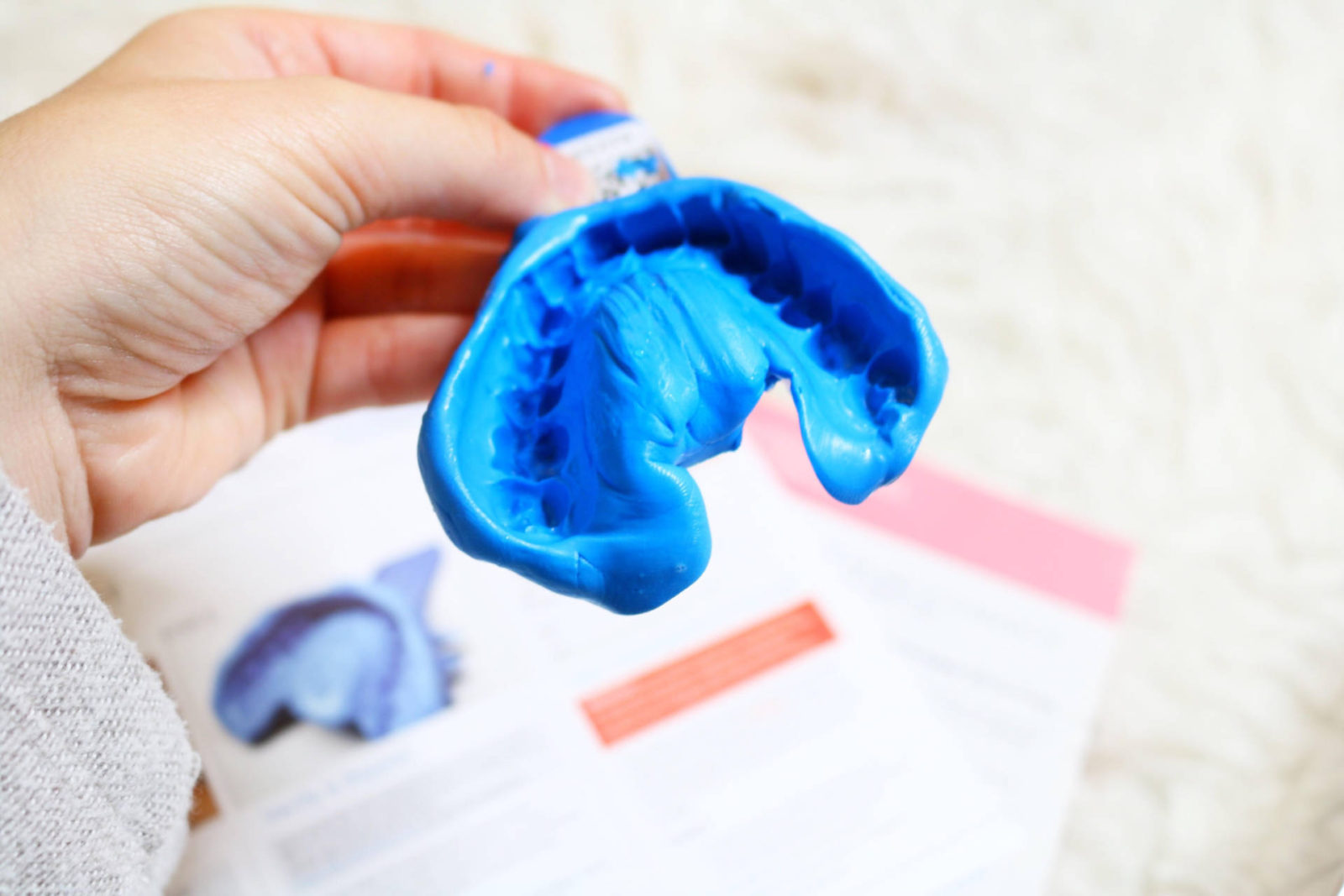 Top impression. As you can see my teeth are implanted good enough to see the complete outline as well as the gum structure. This will ensure that the trays come out well and fit your teeth perfect after coming back from the lab.
 Before Smile Brilliant: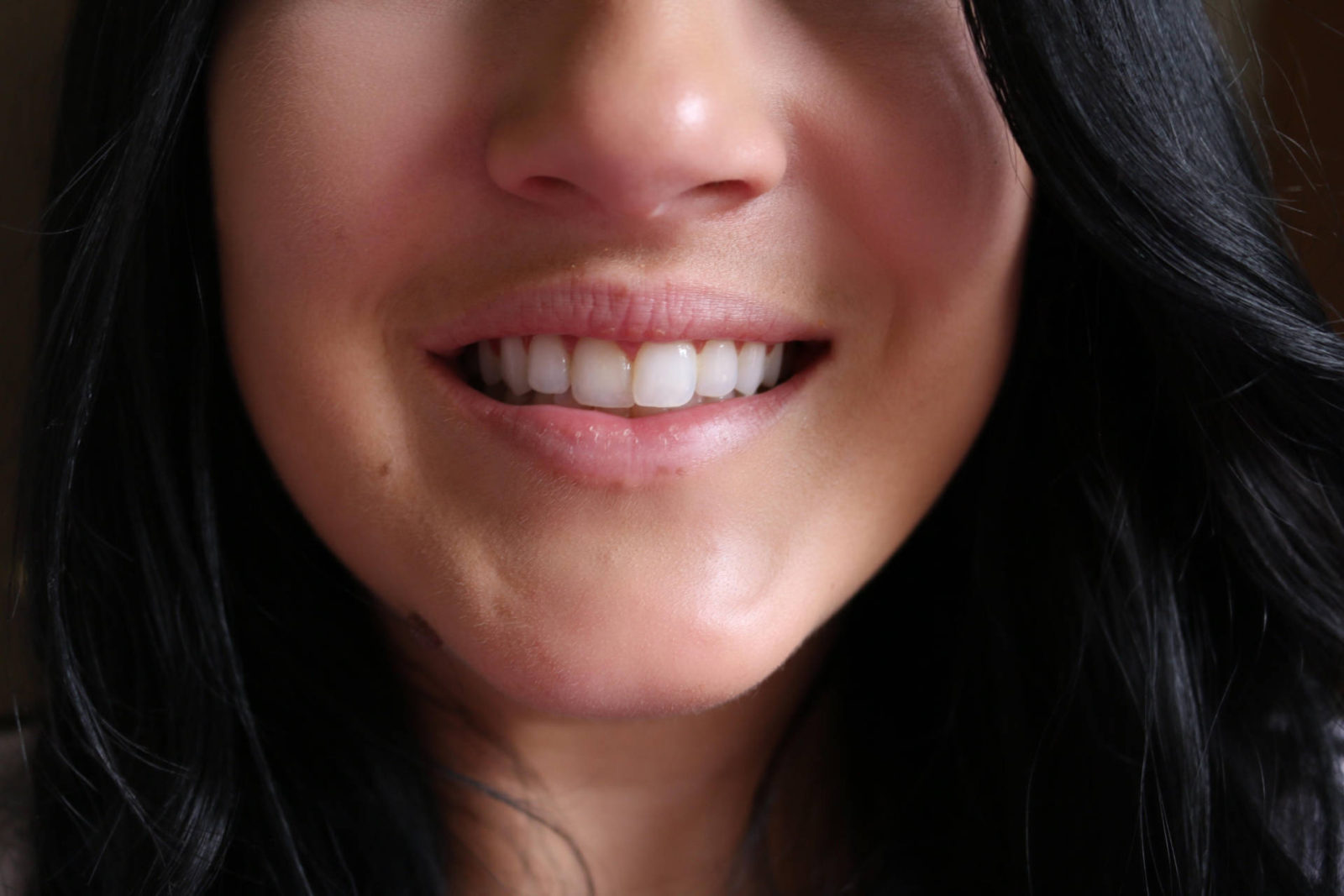 After about 7 sessions: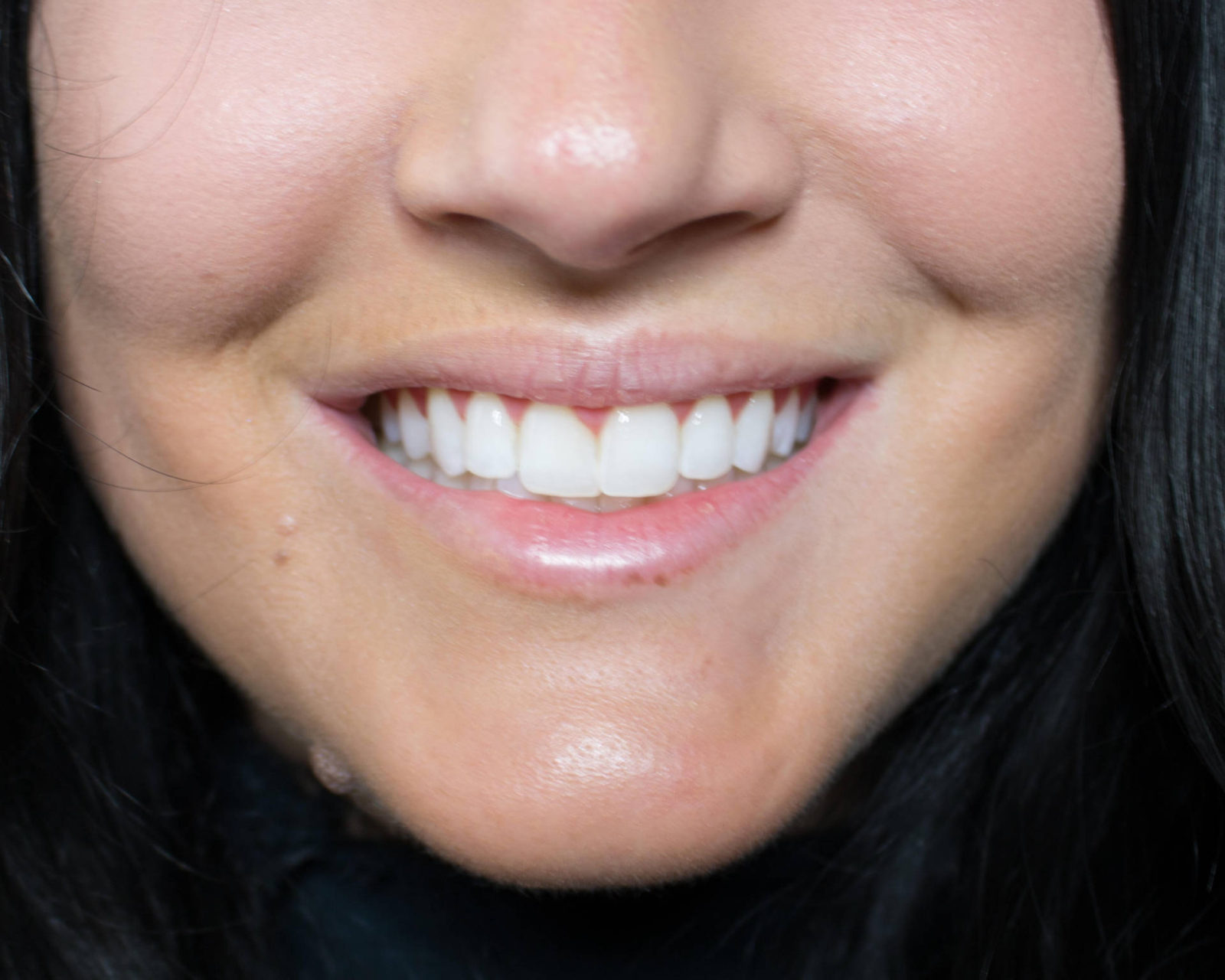 I cannot explain what a difference this product made for my teeth. The best part, that this is only after several sessions. I almost have 2 1/2 more tubes of whitening gel left! I also never had to even touch the desensitizing gel because it didn't hurt my teeth at all. 
I usually whitened my teeth before bed after doing my skincare routine. First, I brush my teeth with water only then apply the mouth pieces with gel to my teeth. At first I started out leaving them on for about 45 minutes. After a few days I left them on anywhere from 1 hour- 3 hours depending on how much time I had. I would highly recommend this product as it truly is high quality as if you were to get these straight from your dentist. It's super easy and I honestly saw real results. I'm super impressed.
GIVEAWAY:
One of my followers will be winning this complete Smile Brilliant teeth whitening kit ($150 value)!!
HOW TO ENTER:
**CLICK HERE FOR THE GIVEAWAY FORM**
Subscribe to my Youtube channel:
Follow me on Instagram-  Username: @selahchristeen and follow @smilebrilliant
Fill out the form 
THE GIVEAWAY WILL RUN FOR 2 WEEKS. OPEN TO ALL U.S CANADA AND U.K RESIDENTS.
For 15 % off the cit use code: selahchristeen15