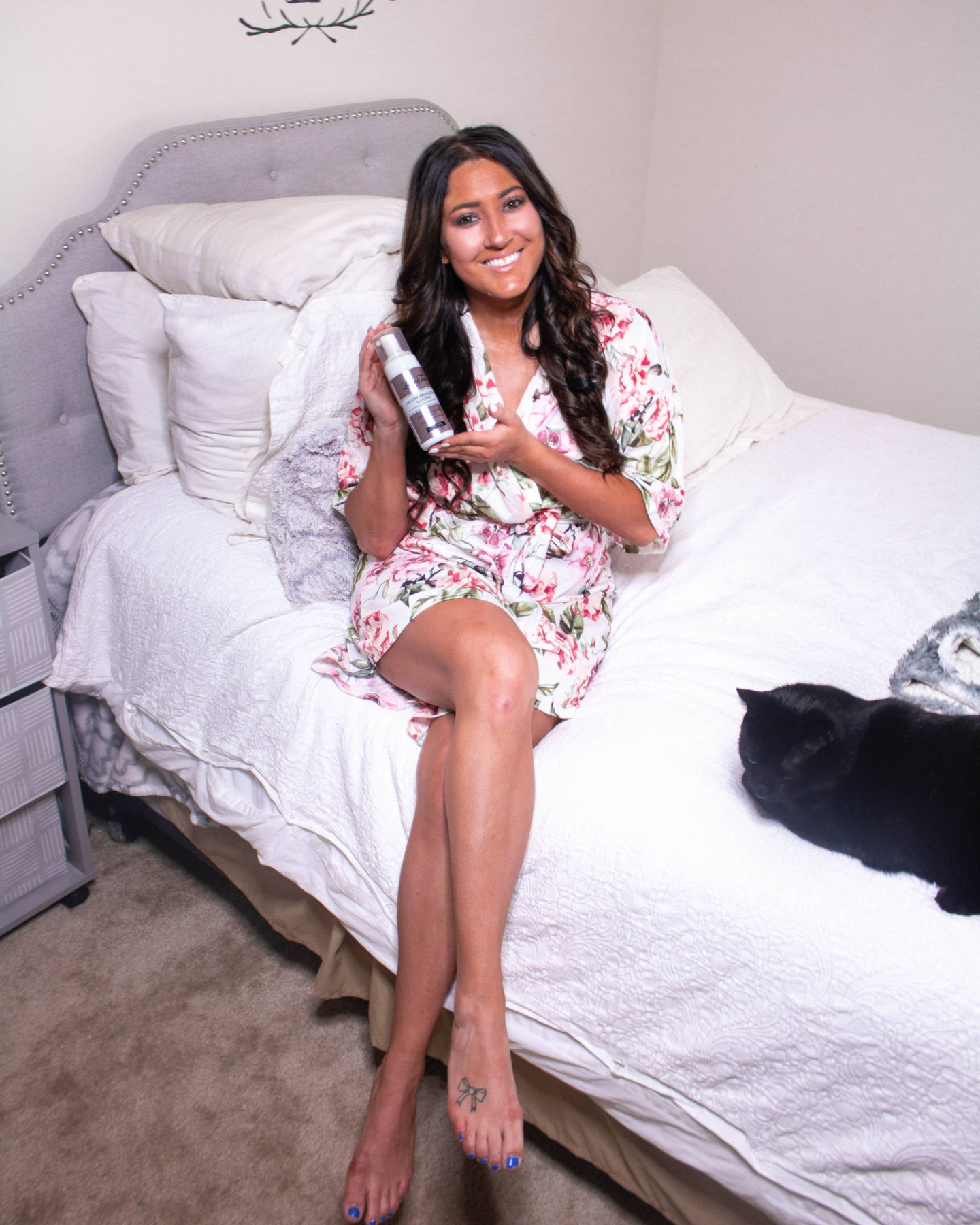 So, since Michigan weather has been nothing but complete and utter GLOOM lately, I've been on the hunt for a good self tanner that meets all of my picky requirements.
Not too orange. I want a good olive color.
Easy to apply
Not blotchy
I recently picked up the Loving tan Ultra dark mousse and I FELL IN LOVE. I don't think you will ever see me pale from here on out. It's THAT good. You can purchase from my links down below or in stores or online at Ulta.
At first I was afraid to use the "ultra dark" because I didn't know if it would be too dark or make me orange since I was so pale from the winter months, but it didn't! It gives you the most natural looking olive color. I purchased the tanner with the loving tan mitt as well and it makes it super easy to apply.
How I apply:
Show, shave and exfoliate: you want your skin to be as clean and flawless as possible before applying the tan.
Pump the mousse onto the mitt and rub onto your body in circular motions. Make sure you get every part of your body evenly, so that you don't have any streaks or lines. I use about 2-3 pumps for each part of my body.
Lastly, I do my face by using a makeup brush as if I were applying foundation. I also use the makeup brush to do my hands.
Let dry for a couple of minutes before putting clothes on.
The tan lasts be about 4-5 days. Technically it lasts a little longer, but after those days it starts to fade and not look as good. I would Highly recommend this product! I've tried tons of self tanners in my day and this one is by far the product I am most pleased with.