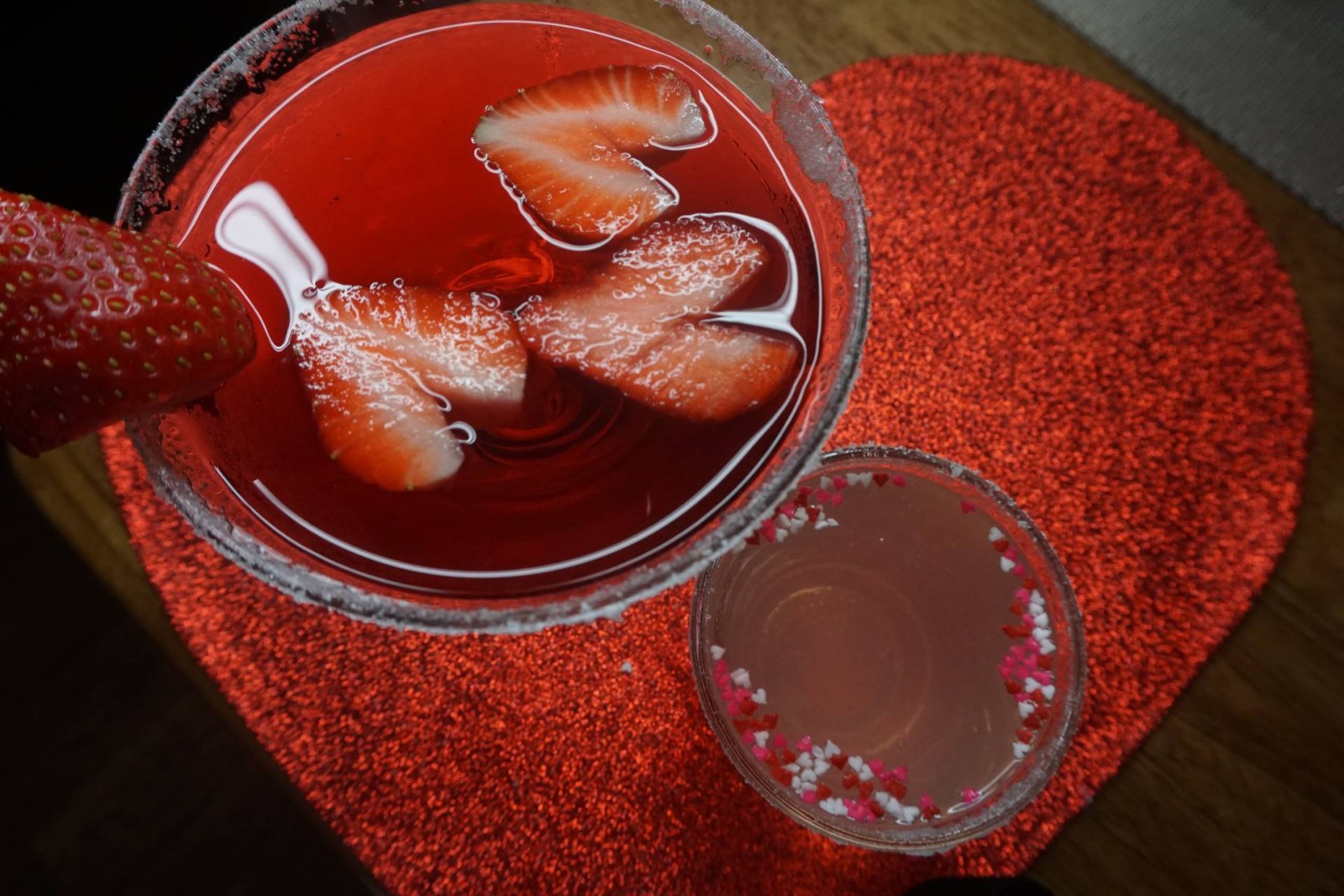 Hello my loves! I thought these cocktails were super cute and festive for V-Day which is right around the corner! Valentine's Day happens to be one of my favorite holiday's because everything is girly and pink and sparkly! I just love it! I tried to incorporate those exact things into these two drinks to make a super cute cocktail for either you and your girlfriends or even a loved one who doesn't mind a little fruity drink here and there. These drinks are both very easy to make and don't require a lot of ingredients either 🙂
I hope you enjoy!
xoxo,
-Sélah
Here's What you will need for both drinks: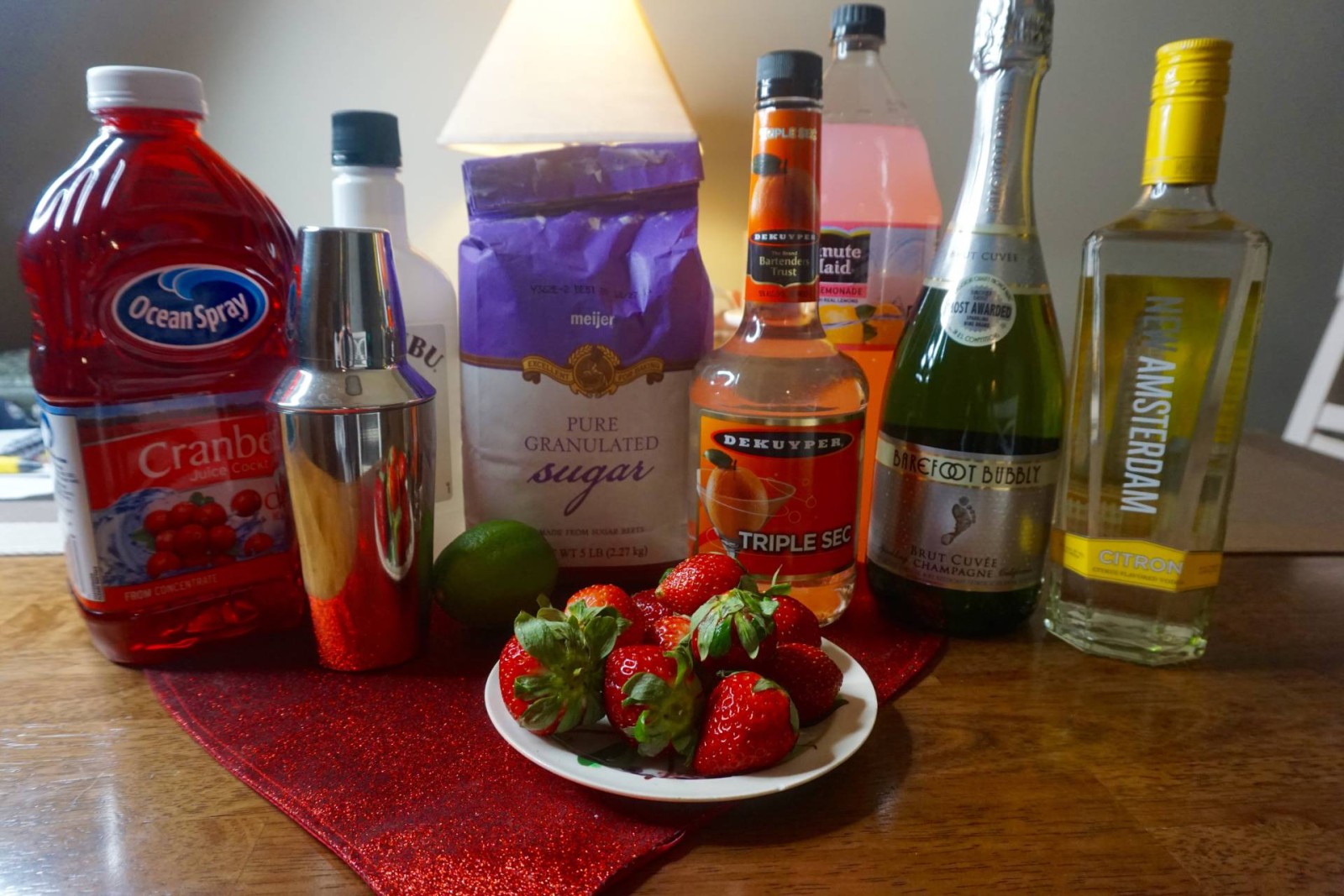 -Cranberry Juice
-A drink mixer
-A lime
-Strawberries
-Heart Sprinkles (not pictured)
-Sugar
-Peach Schnapps
-Citron Vodka
-Malibu Rum
-Champagne
-Pink lemonade
Drink #1: Cupid's Martini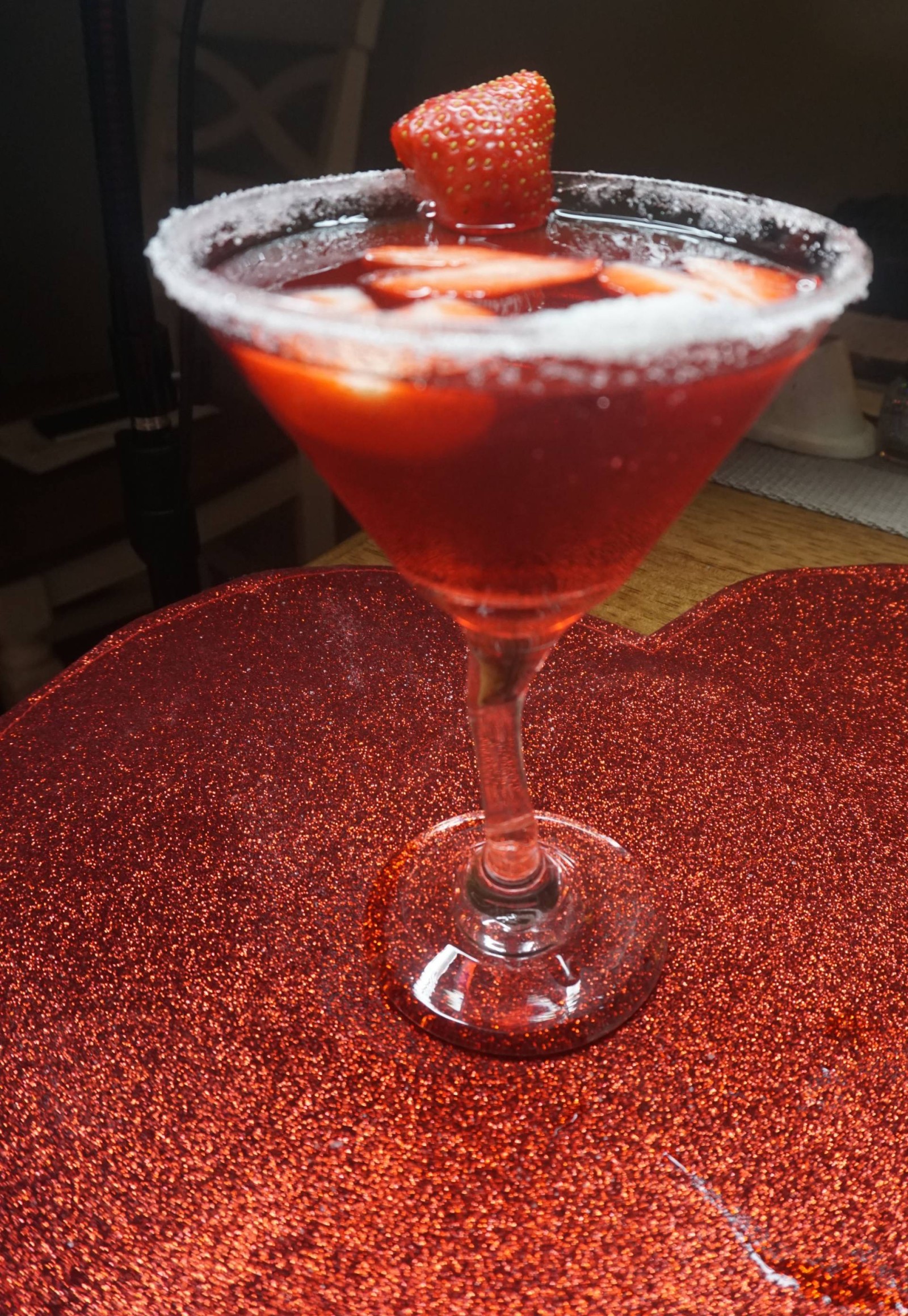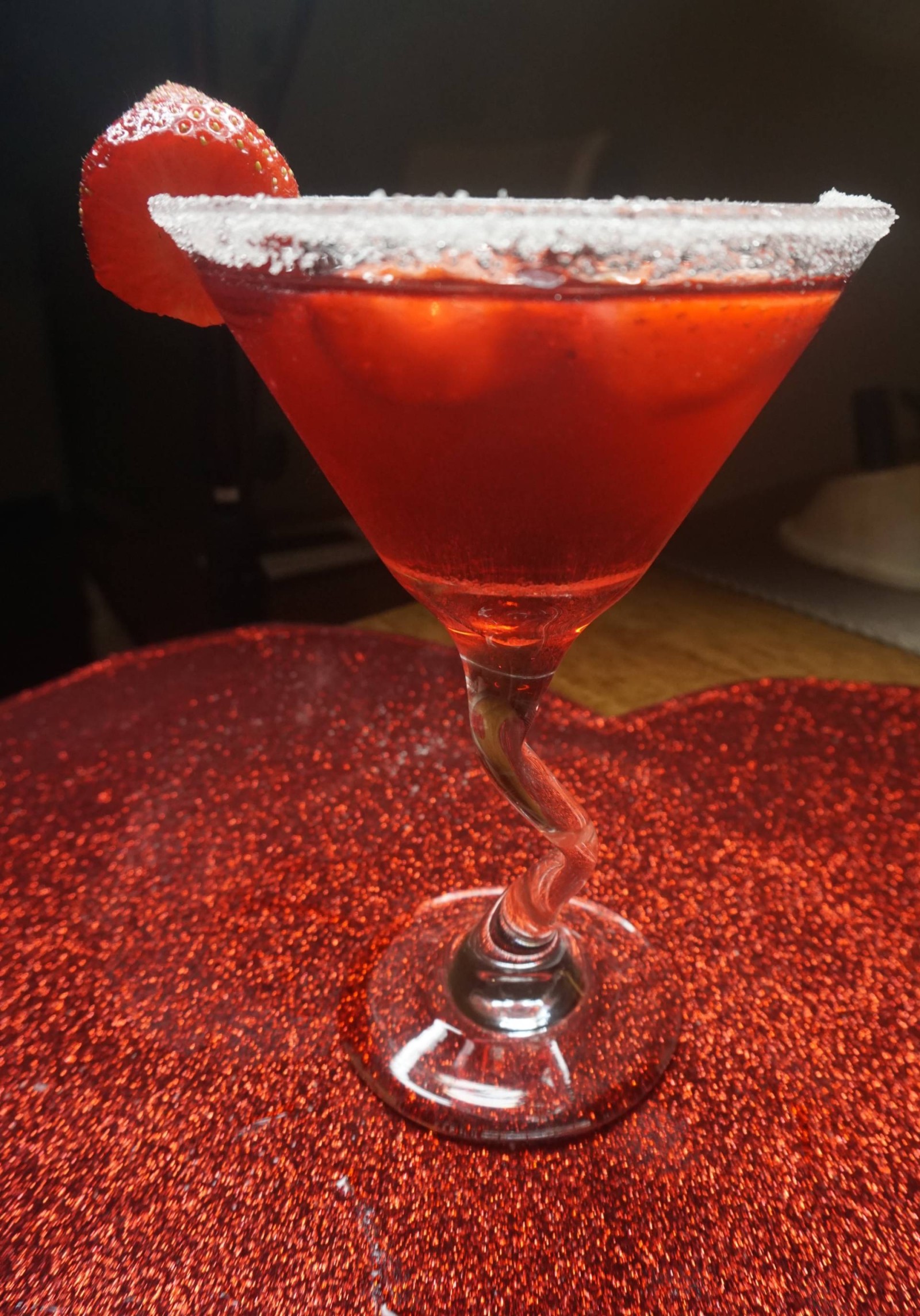 Ingredients:
1/2 Shot of Malibu Rum
1/2 Shot of Citron Vodka
1/2 Shot of Peach Schnapps
3 Shots of Cranberry Juice
3 Strawberries (1 for garnish and two for inside the drink)
Garnish Instructions:
For a sugar rim swipe a lime wedge around the martini glass rim and dip the glass in sugar.
For the strawberry garnish on the rim simply cut off the stem of the strawberry and then cut a small slit into the fruit and place on the side of the glass.
For the floating strawberry hearts cut a v into the fruit at the top by the stem. Then, cut the strawberry in half and place the pieces in the drink.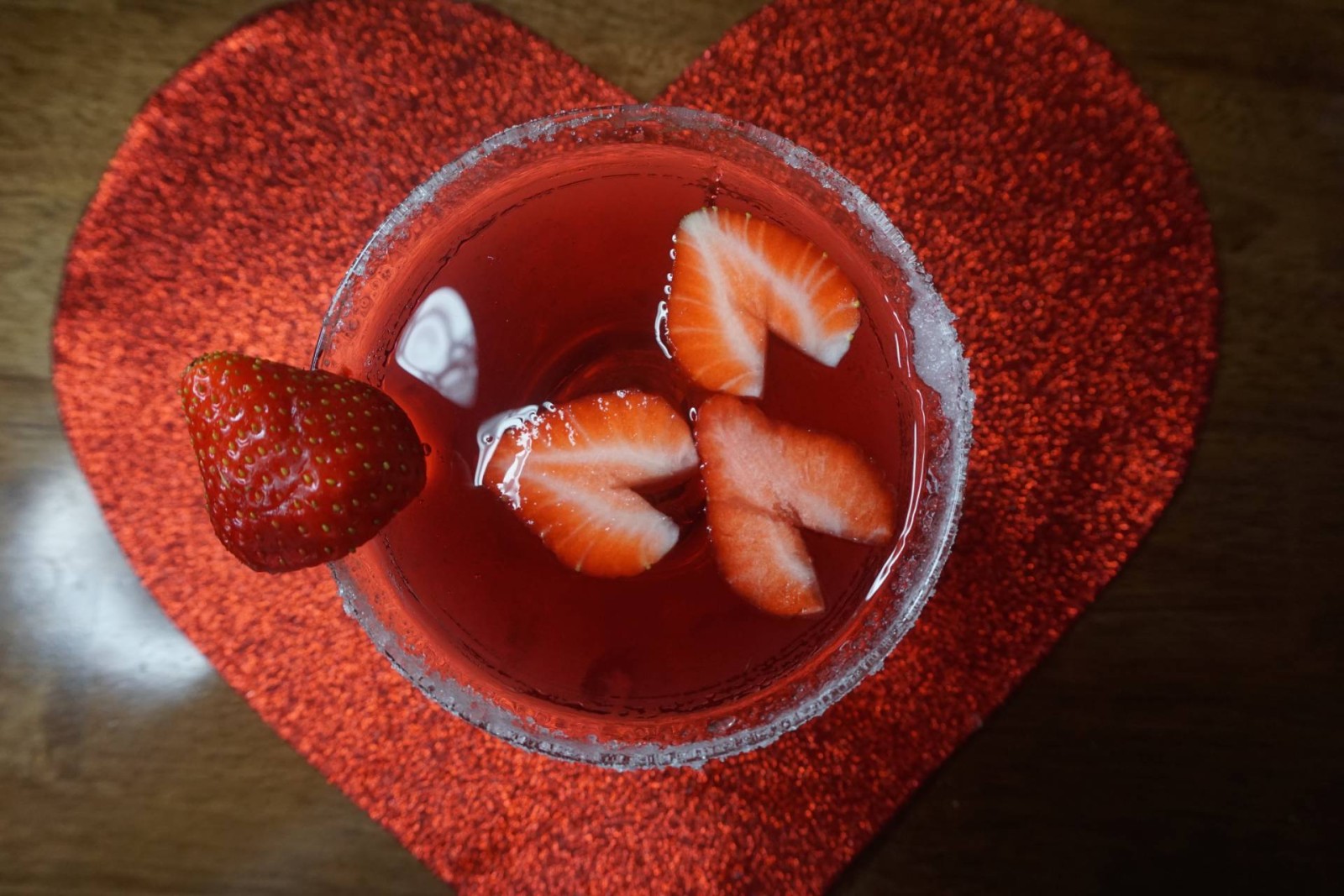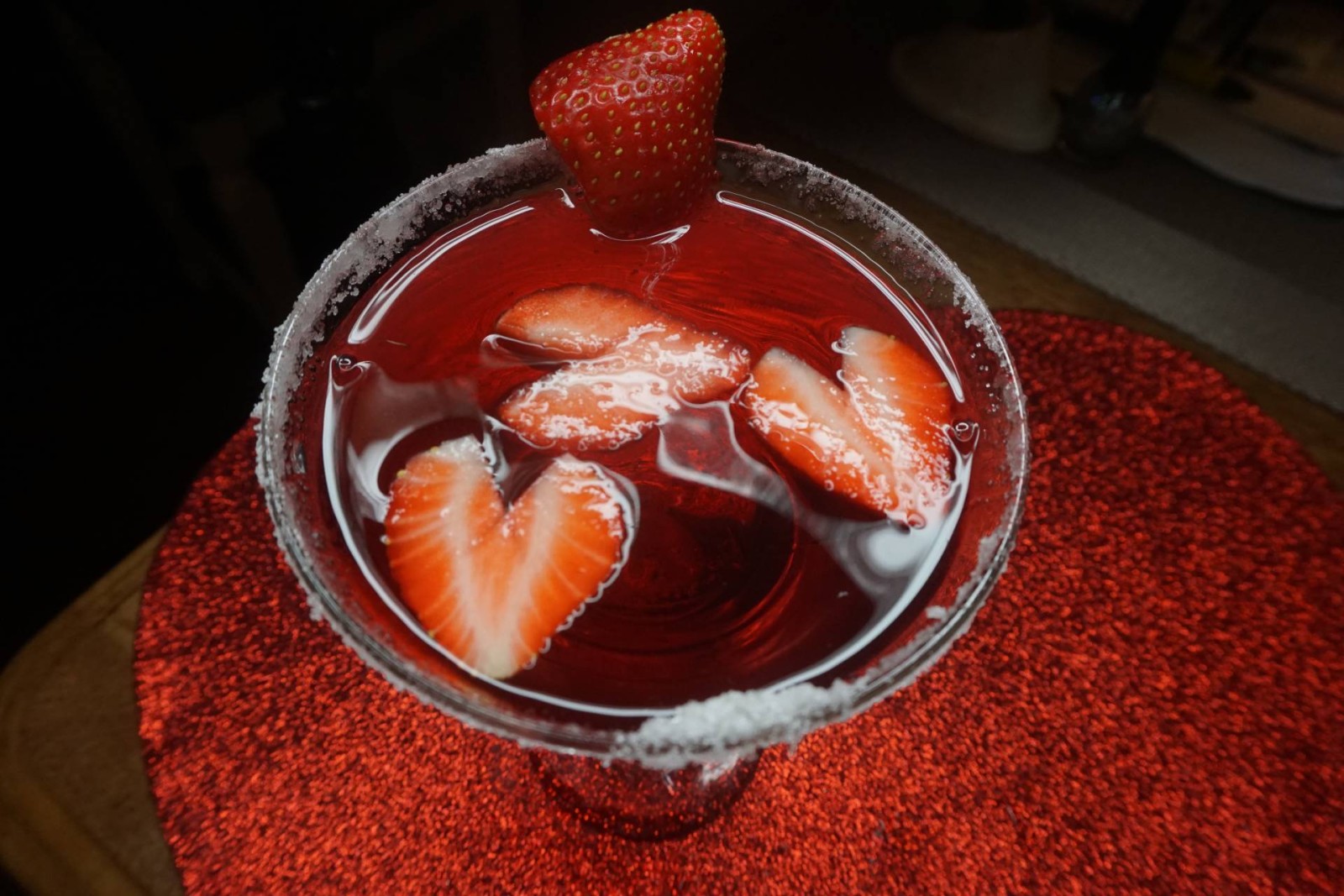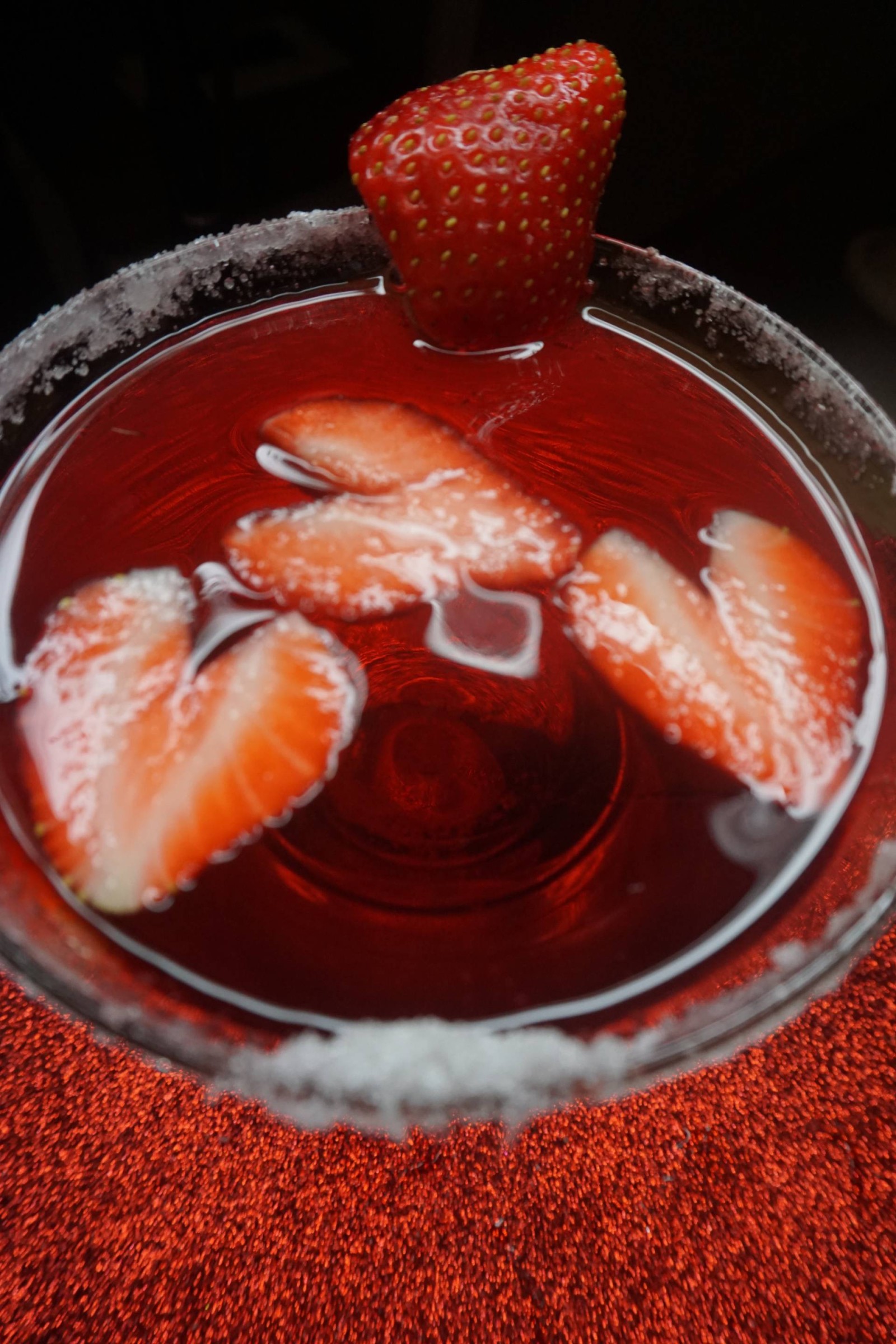 Drink #2: Champagne Wishes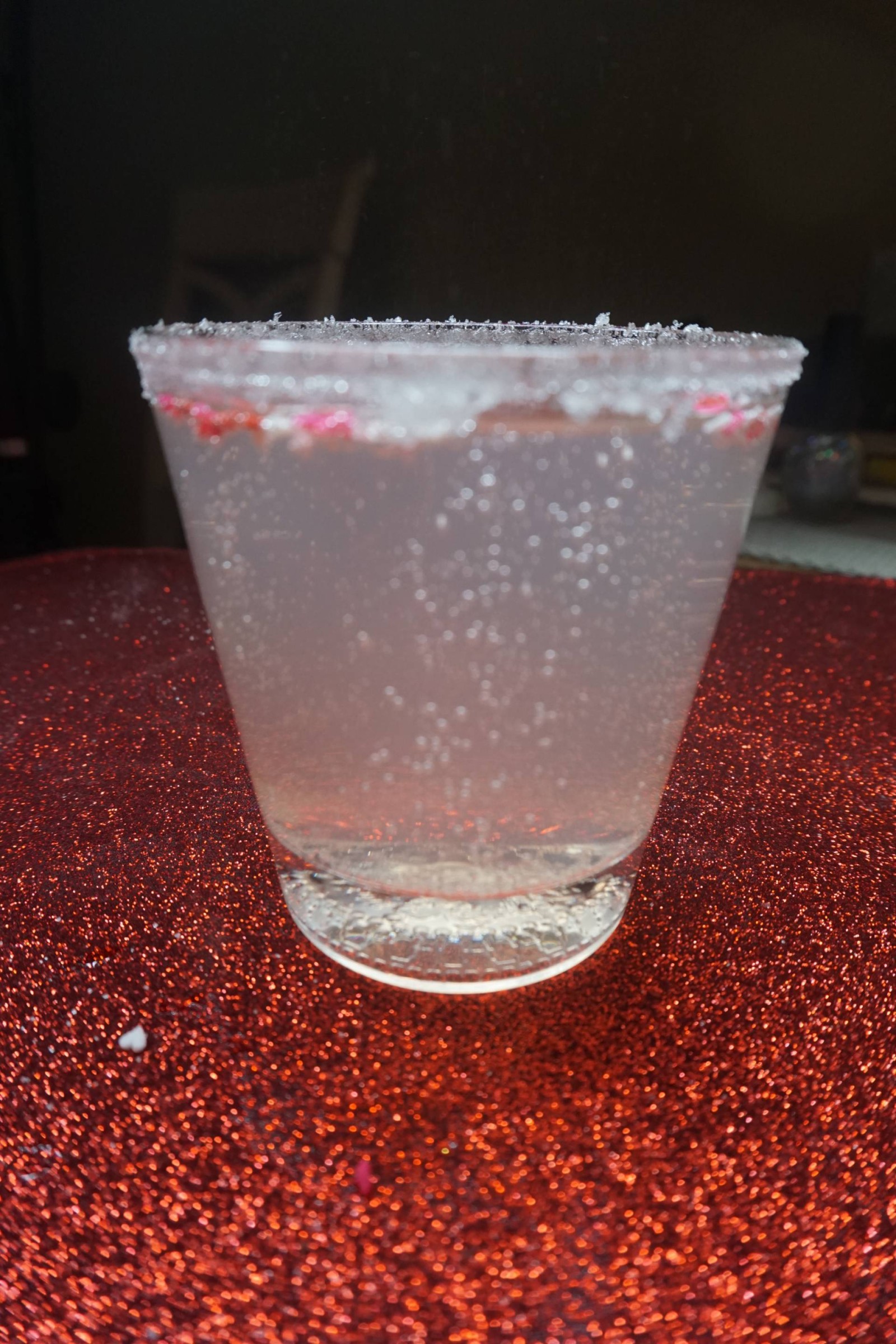 Ingredients:
Garnishes: