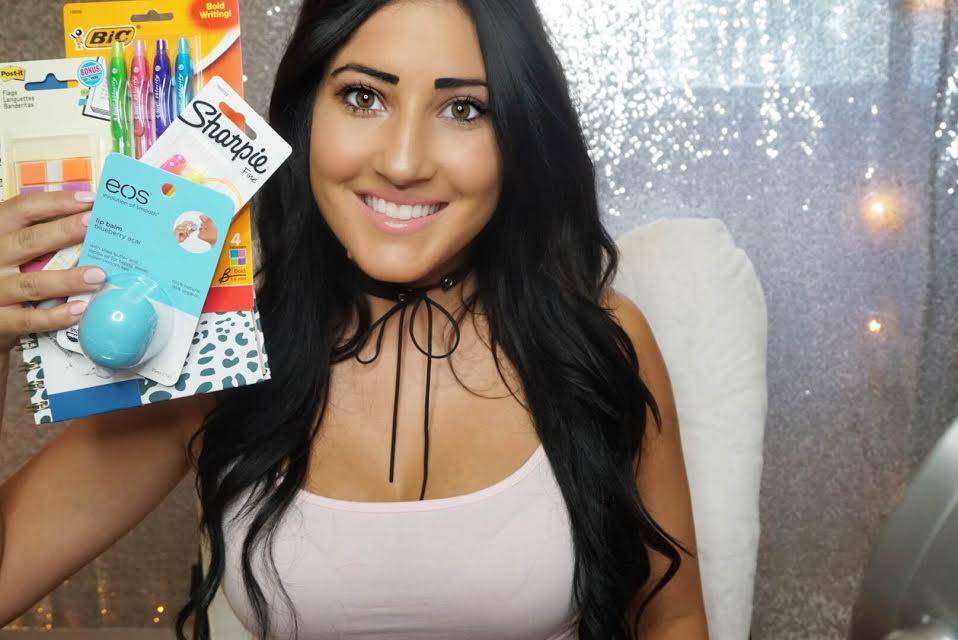 Hi Everyone! I'm so excited to announce this little mini giveaway I put together in honor of school being around the corner (that I'm sure most are not excited about.) As summer comes to an end and school is right around the corner I decided to giveaway a few things, because well why not! Who doesn't love winning stuff?!
Things I'm giving away:
Cheetah Print 2016/2017 planner
Colorful Post-it tabs
Two Neon Sharpie Highlighters
A 4-pack of colored Pens
EOS Blueberry Lip Balm
How to Enter:
Follow me on Instagram (Username: selahchristeen) or click on this page down below or to the right 🙂
Subscribe to my Youtube Channel ( YouTube.com/selahchristeenxo) and comment on my back to school makeup tutorial and let me know what school you go to!
It's that easy 🙂 The winner will be chosen and announced on my Instagram page on Monday, August 22 and will be shipped out shortly after. GOOD LUCK!