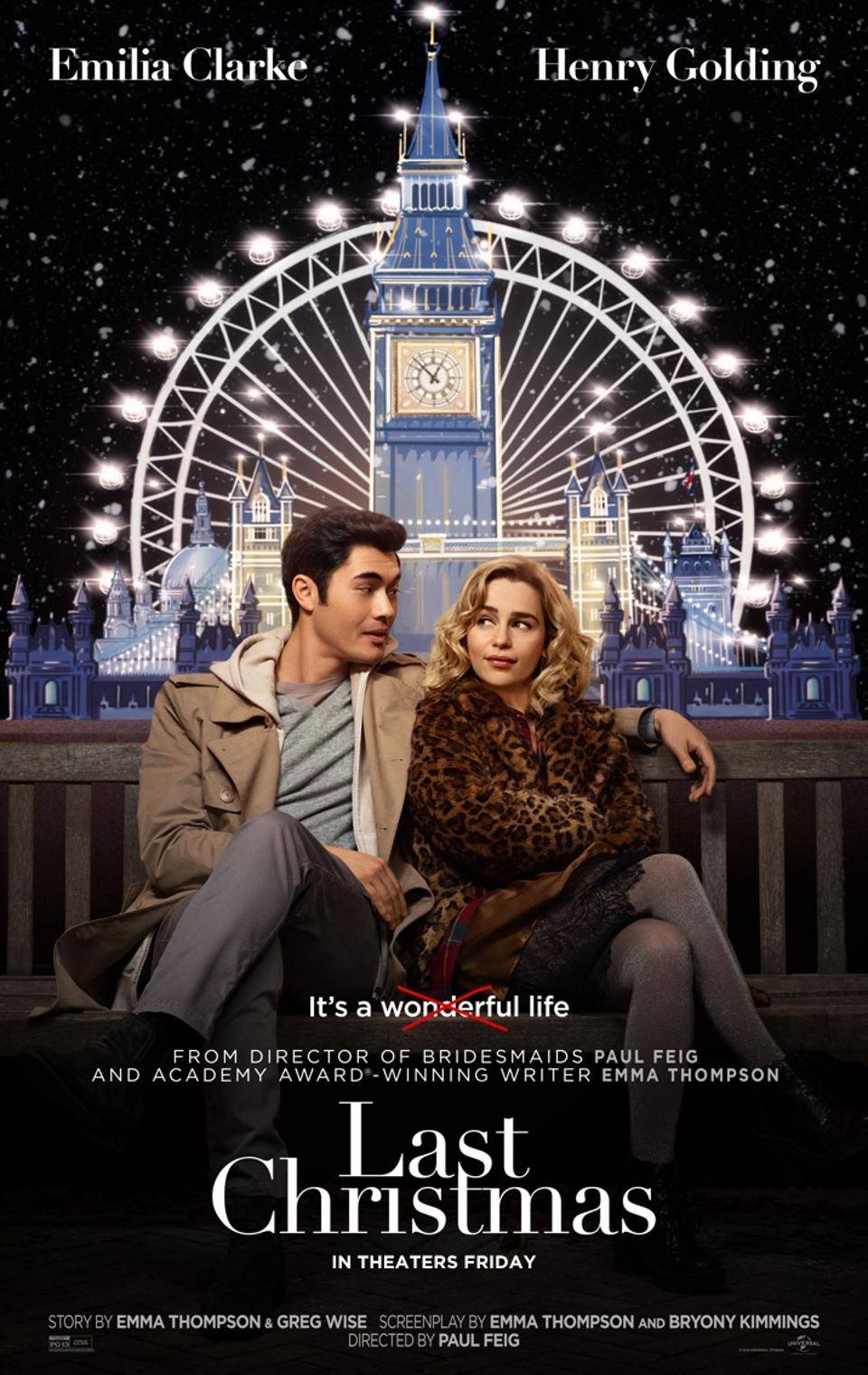 Emilia Clarke (Game of Thrones) and Henry Golding (Crazy Rich Asians) star in the emotional rollercoaster of a movie, 'Last Christmas.' With the holidays right around the corner, this film is perfect for getting you in the spirit.
Although it starts off slow, and if I am being completely honest, not that great, it's the last half of the movie that really comes together. The whole plot of the movie was very well thought out and truly such a touching story. Let's put it this way, half the theatre was in tears.
The movie takes place in the streets of London where Kate (Clarke) works at a year-round Christmas store. Aside from her boss who isn't too fond of her, she also struggles with depression and family problems, which cause her life to be one big mess!
After meeting Tom (Golding,) a mysterious man who's sweet, but also hard to figure out, Kates life begins to change. She ends up falling for this mystery man and later finds out some secrets about him that take the movie to a whole other level.
'Last Christmas' was extremely well done and the meaning behind it all is heartwarming. What a great movie to kick off the holiday season!
The film is rated PG-13 and is now in theaters everywhere!