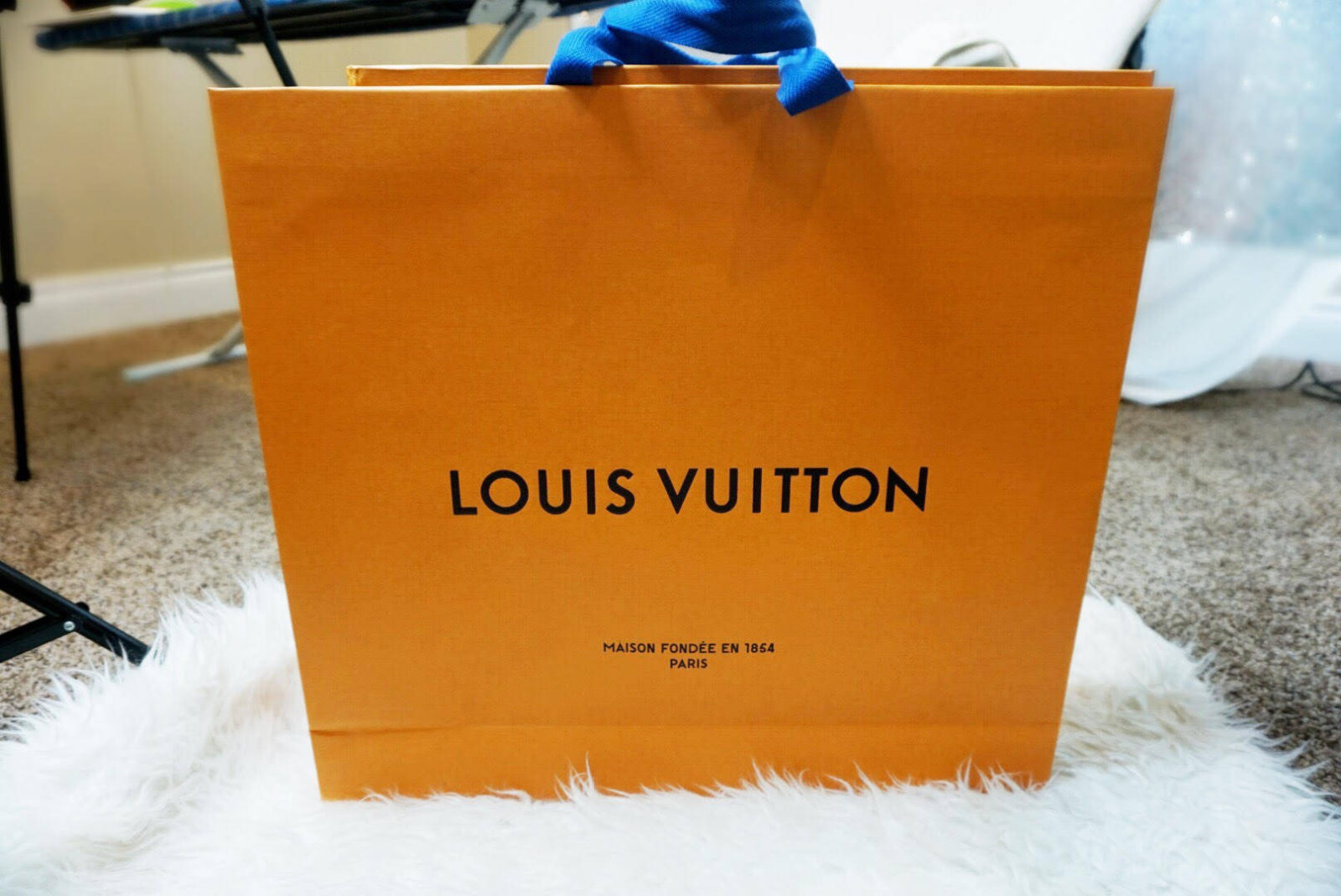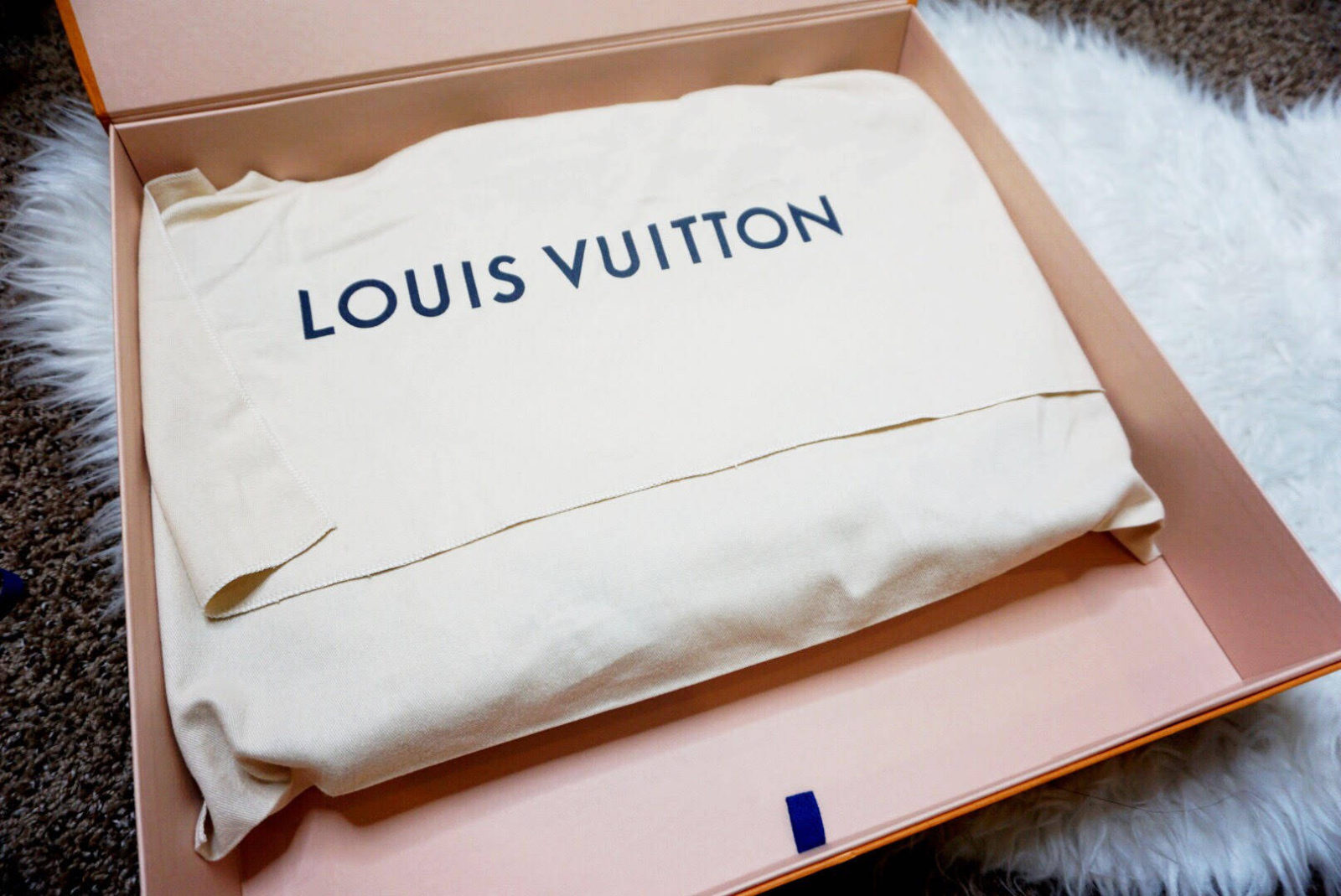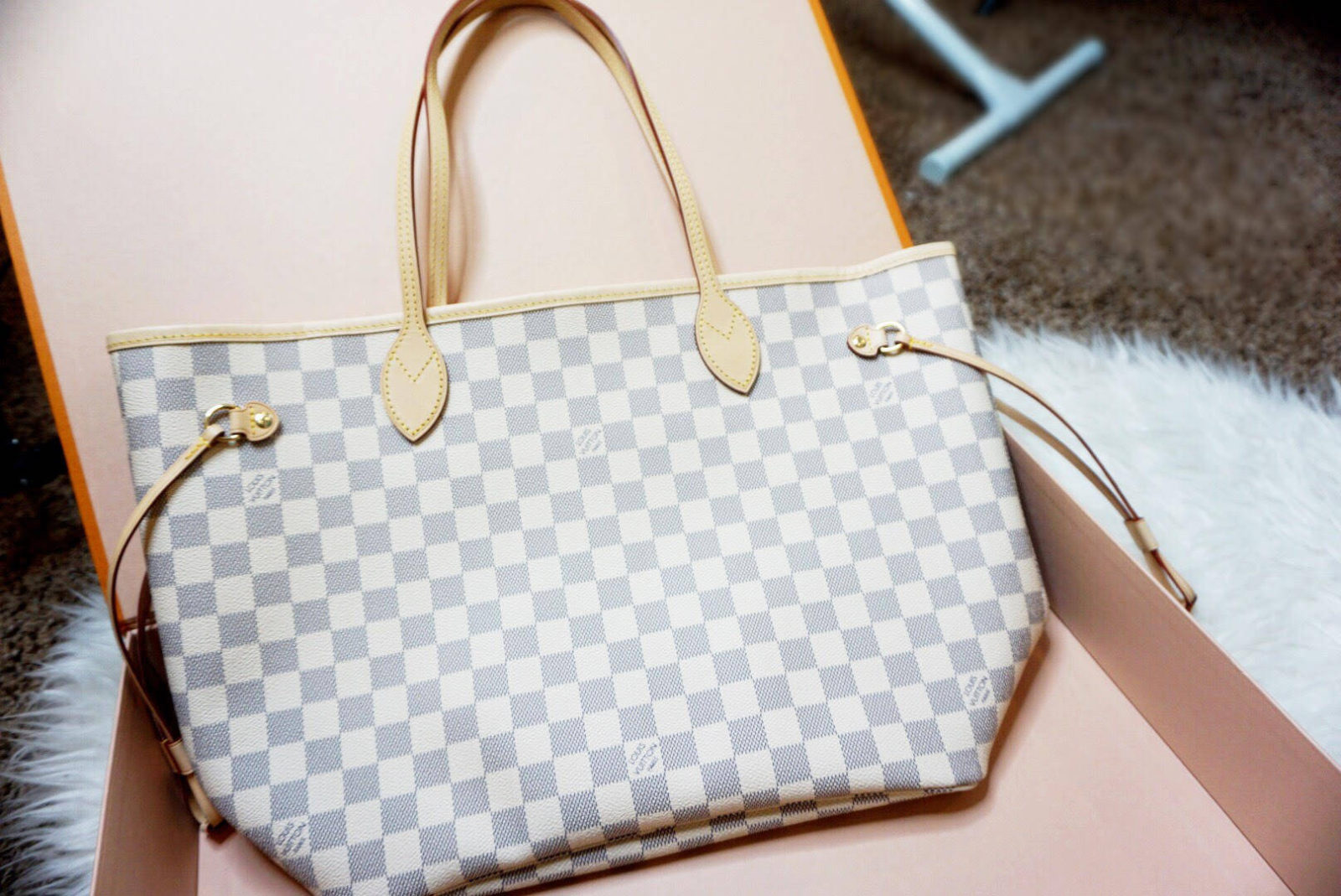 Introducing the newest addition to my bag collection 🙂 ! I am soooo excited, as this is my first Louis Vuitton purchase! I feel so proud of myself and happy to have purchased this bag. There's something about buying expensive designer things that you've wanted FOR YOURSELF and not having anyone else gift it to you. It took a lot of hard work and a lot of thought to get this particular bag. I didn't want such a meaningful and expensive purchase to just be decided on a whim, I wanted to make sure this was the exact bag that I wanted.
I decided to go with the Neverfull MM. I picked the Damier Azur canvas with the rose ballerine interior. I was initially going back and fourth in my head between this one and the Damier Ebone canvas. What made my decision to go with the Azur canvas, was the fact that not everyone has it. In other words, I feel as though this print is more unique than the brown. I still love them both, however, I felt like this was the right choice for me. The Azur is just so summery and girly to me, and I feel like it's "so me," especially because of the soft pink interior. I love it more and more every time I look at it! Also, I feel like it's the perfect size, not too big and not too small. It fits everything I need without being a burden to carry around. I also love the fact that it comes with a smaller zip pouch inside. You can either use this as a completely separate going out bag, or keep it inside and store makeup in it like I do. It's really versatile and totally worth the money!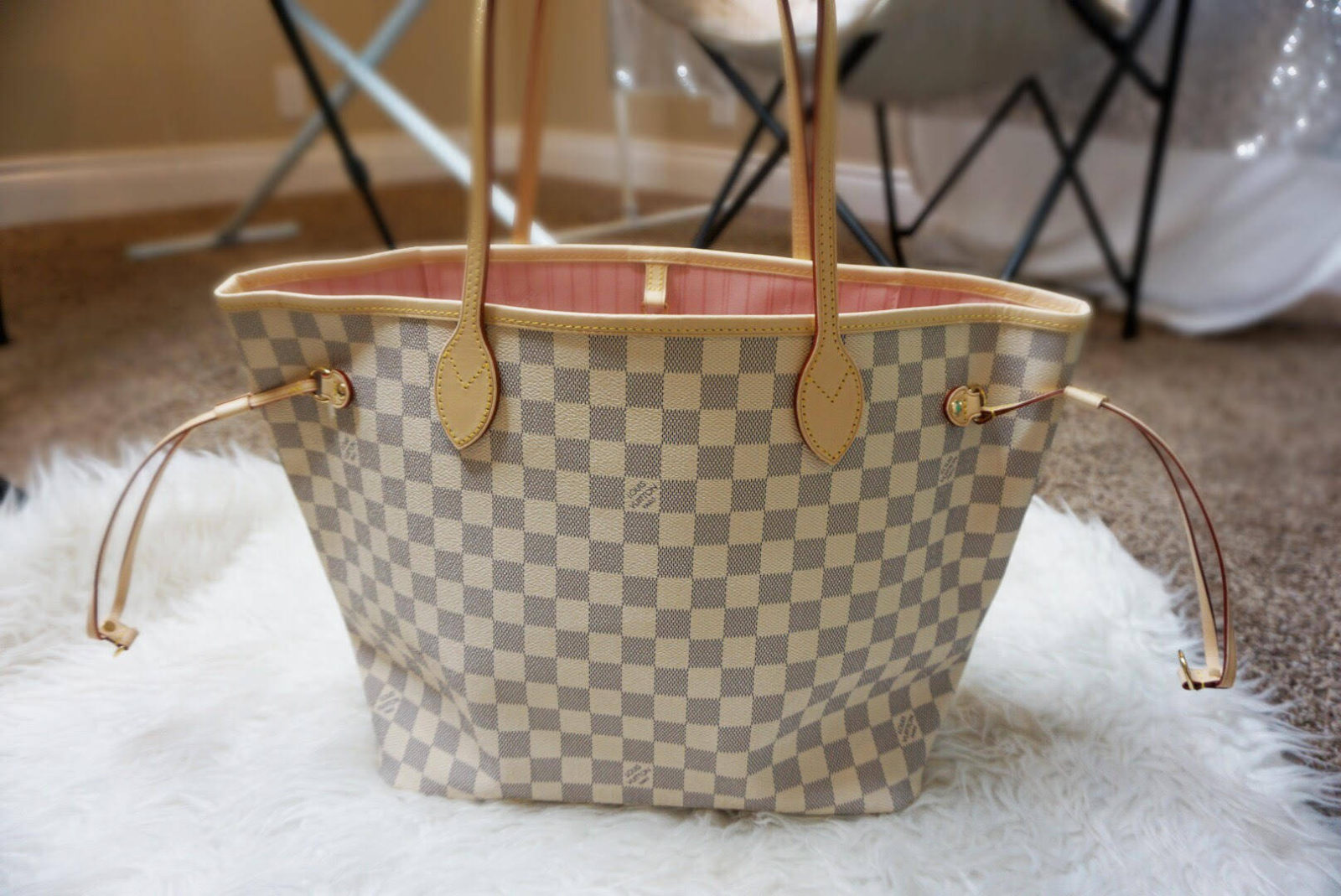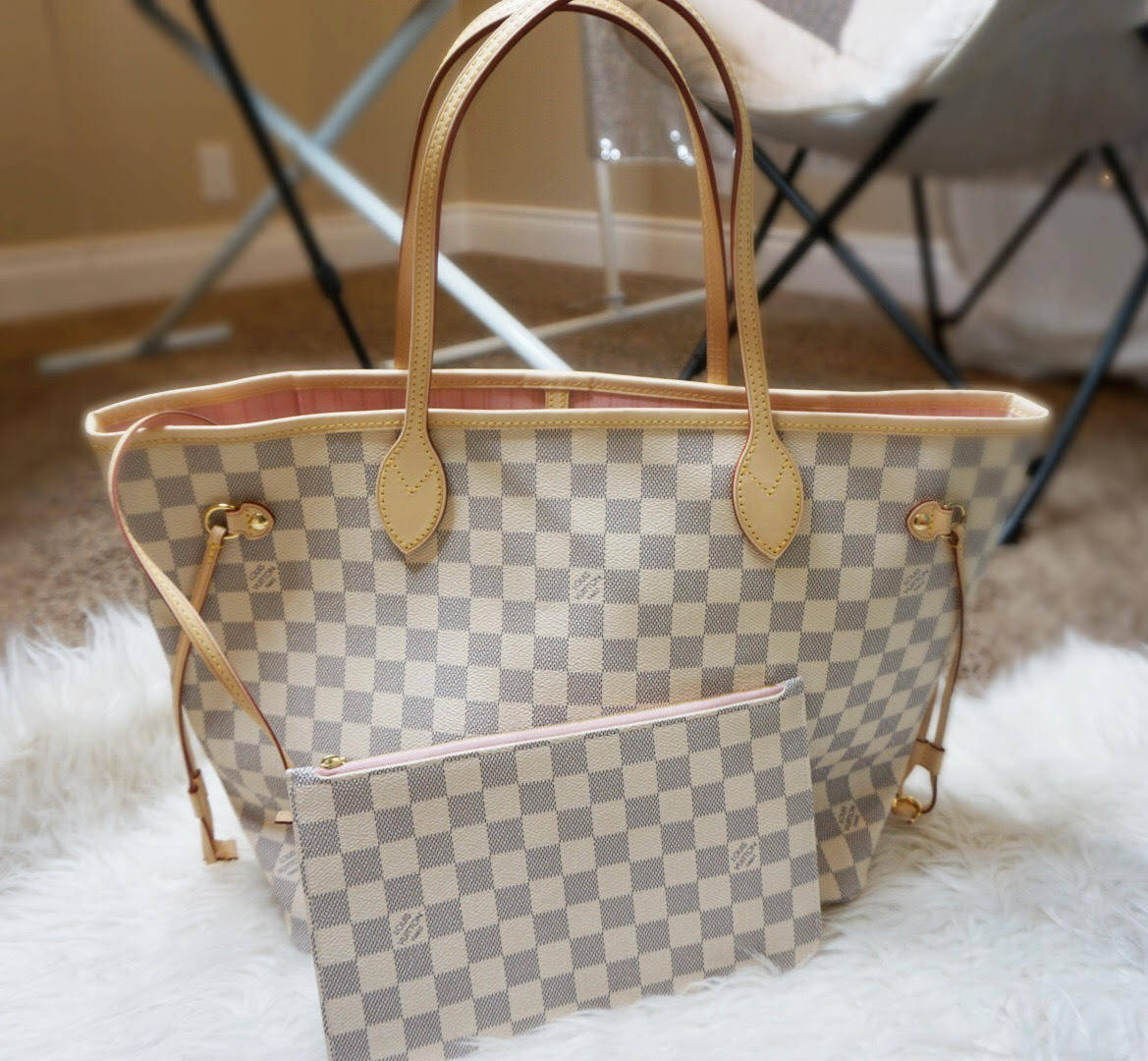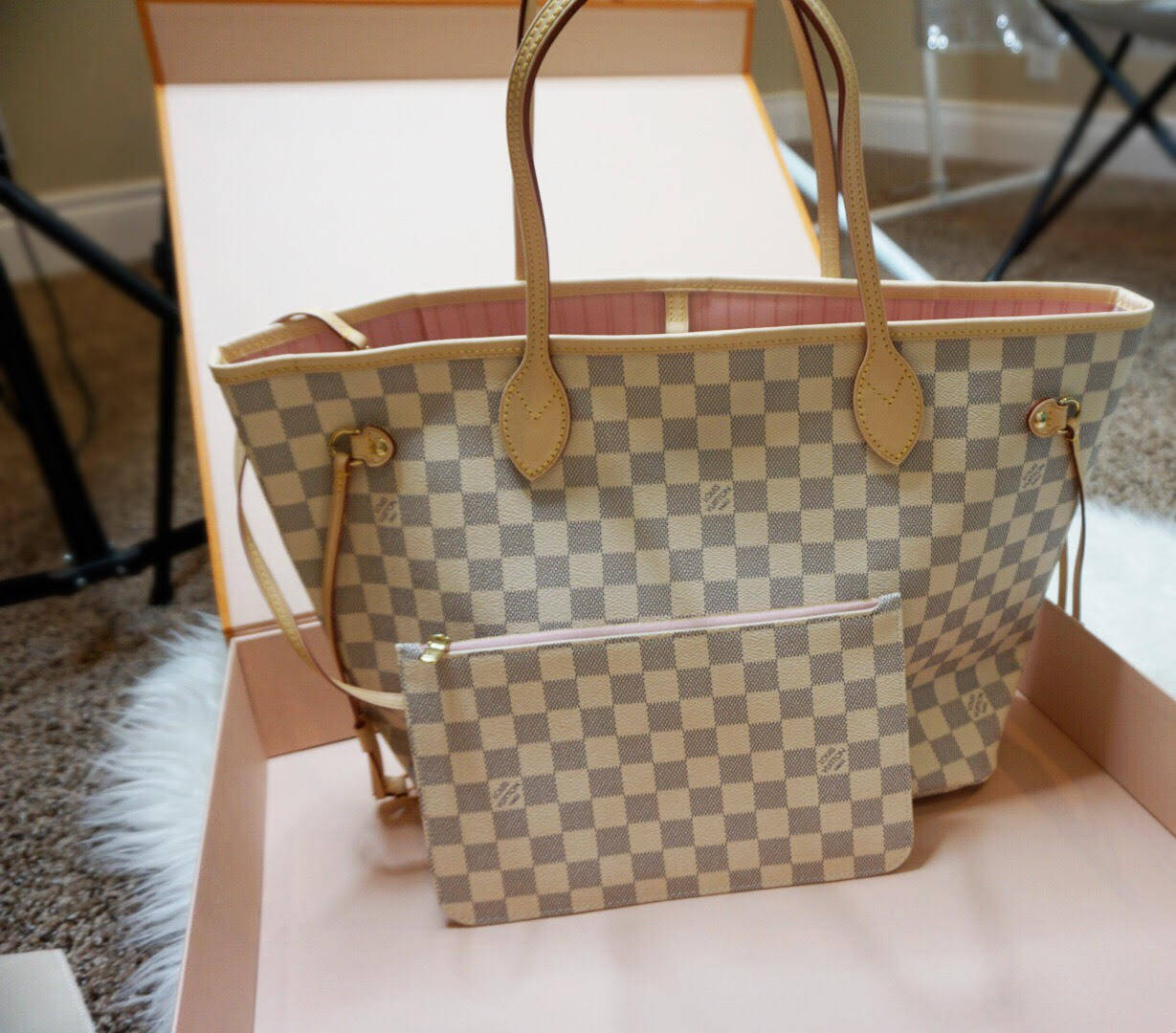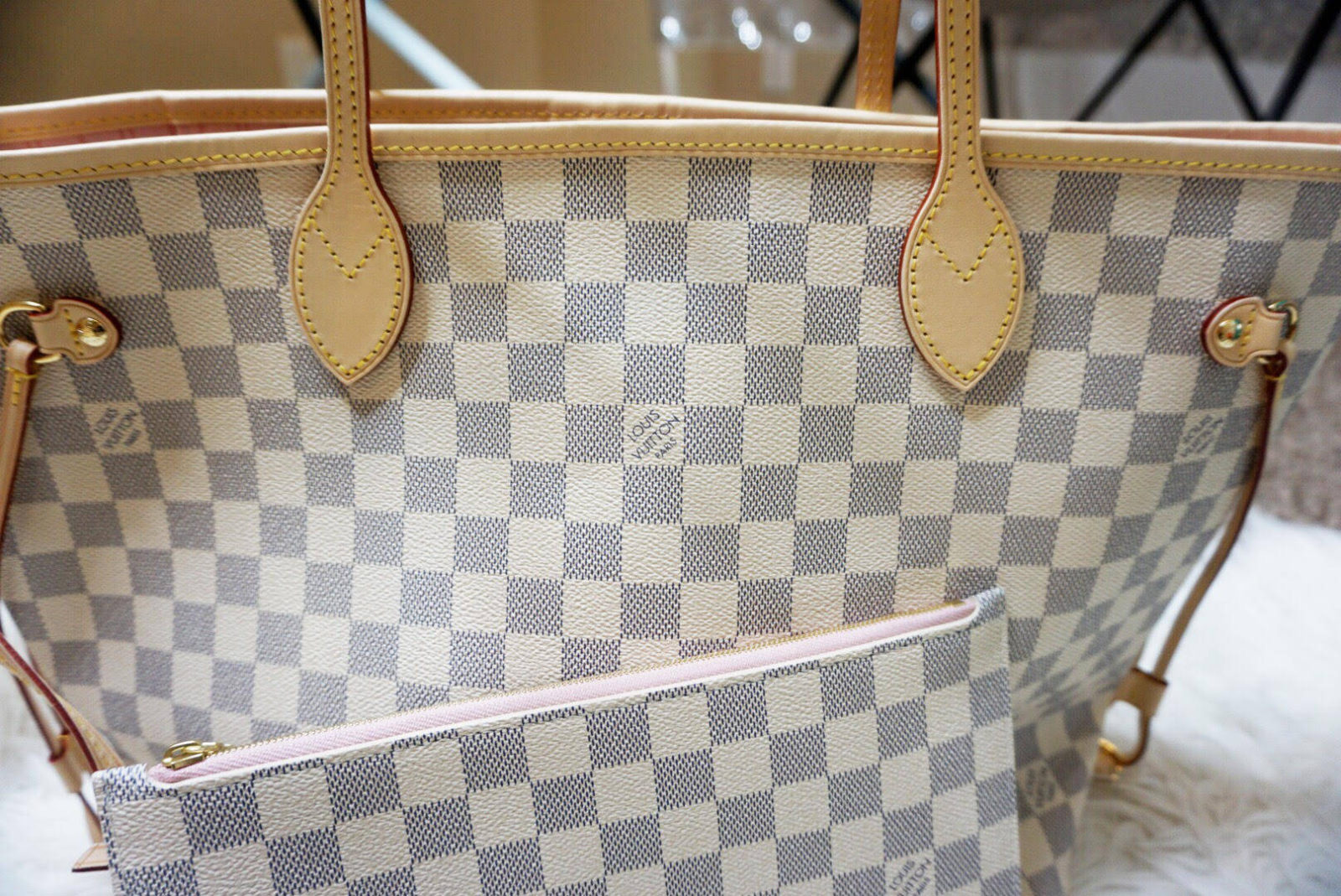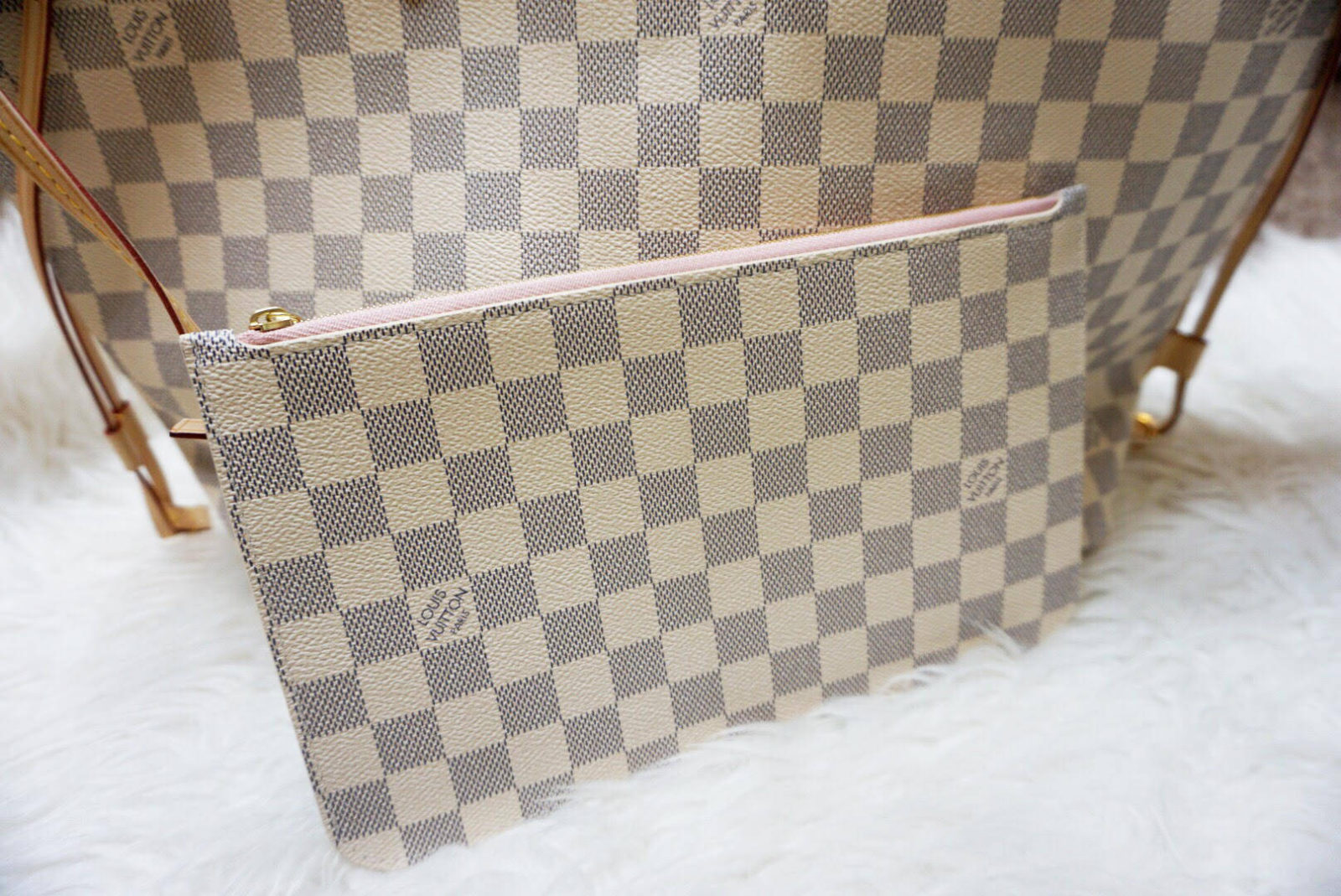 The bag cost $1,260, which came to around $1,350 with tax. This is obviously not cheap, which is why I wanted to make sure this was the perfect choice for my first time Louis Vuitton purchase. Usually when I want something as bad as I wanted a Louis bag I get extremely impatient and want what I'm purchasing right at that exact moment without thinking things through. I wanted to make sure I didn't do that this time. When I went to the mall to make the purchase they did not carry this exact bag with the pink interior. It had to be ordered. Usually, my impatient self would just settle for a bag that was in store, just so I could have my hands on it that day. Not this time! I decided to order the one I fell in love with, which was obviously this beautiful bag. About a week later when the lady from Saks called me to let me know my bag came in and that I was able to pick it up, I was so excited that I immediately left and headed to the store to go get it.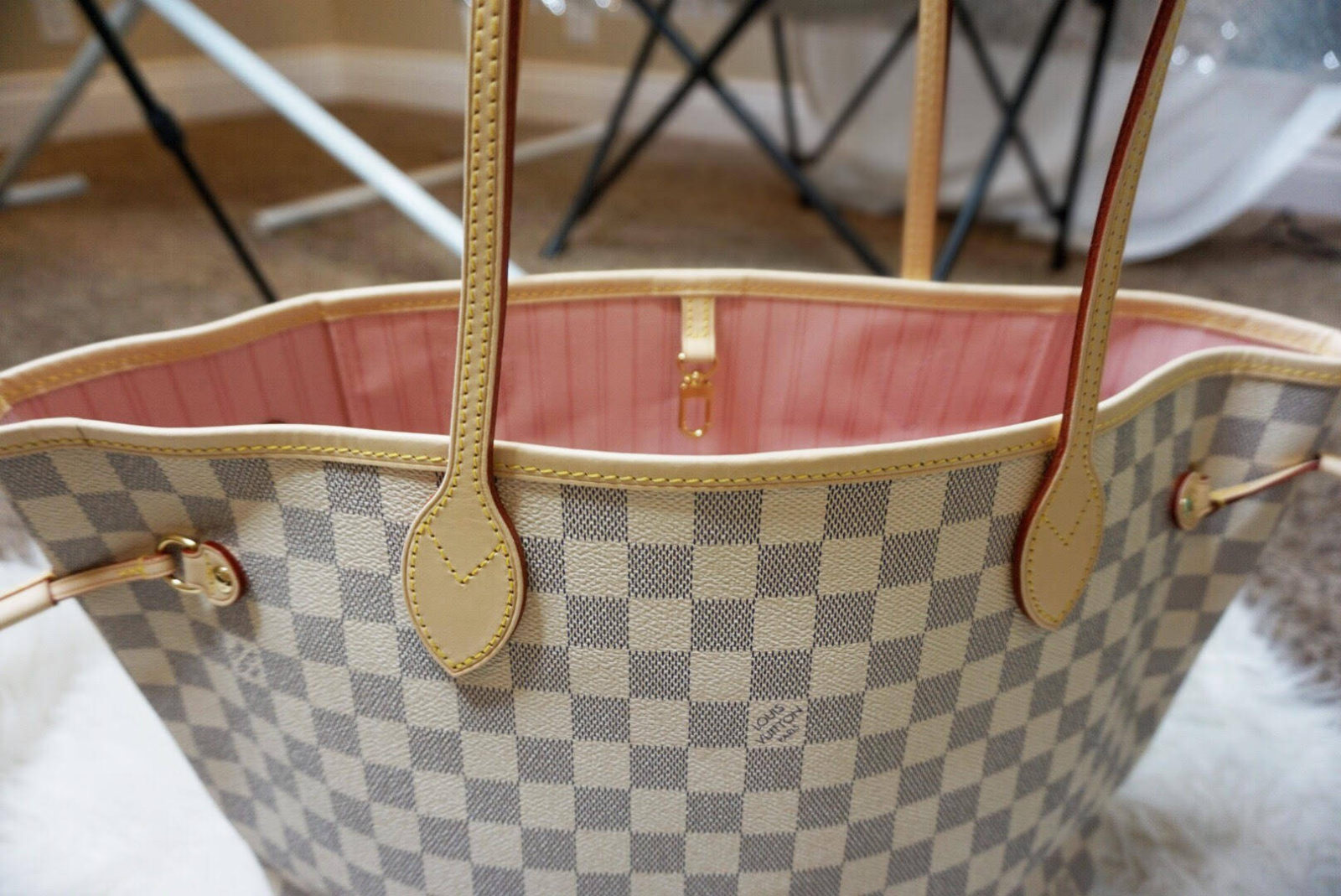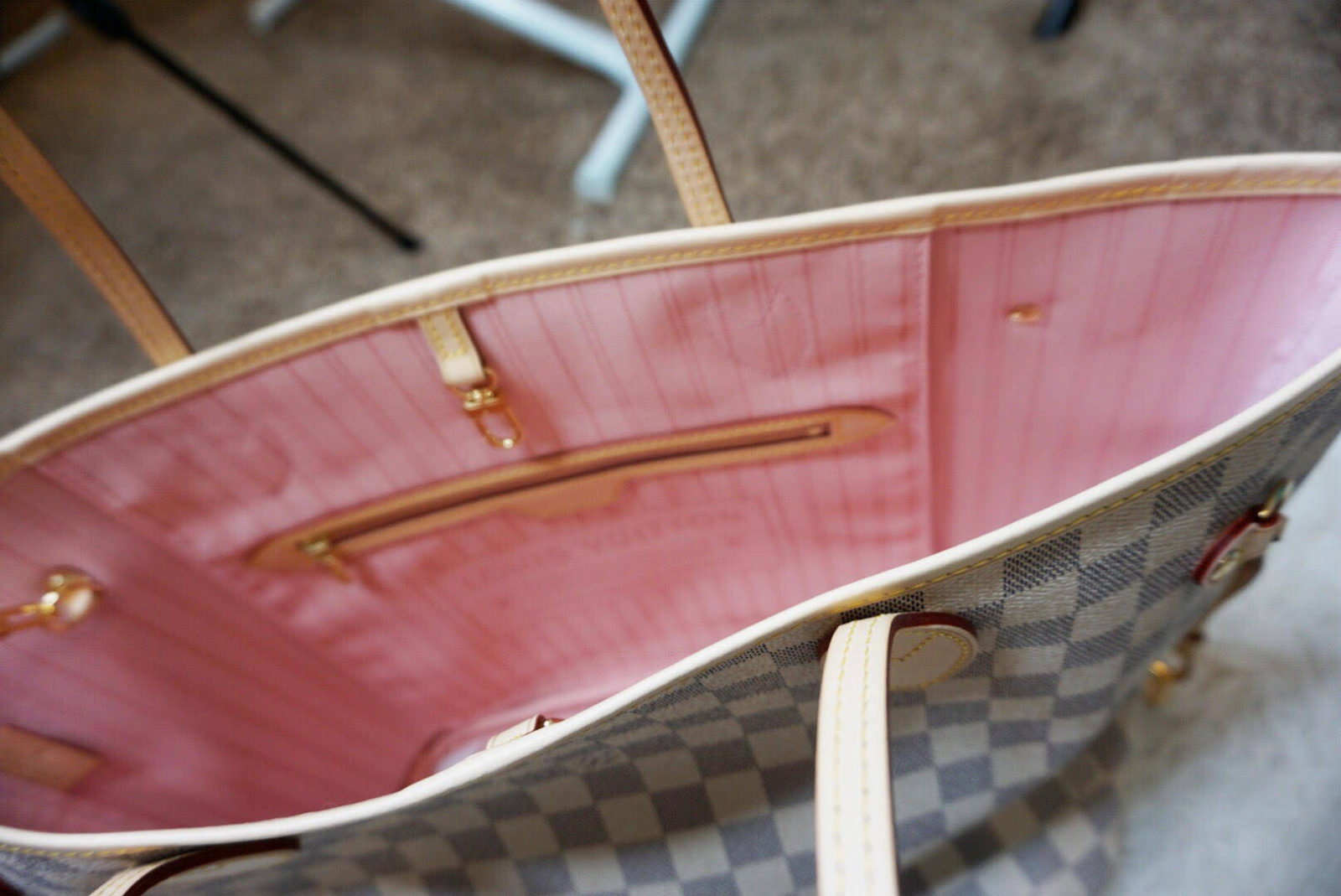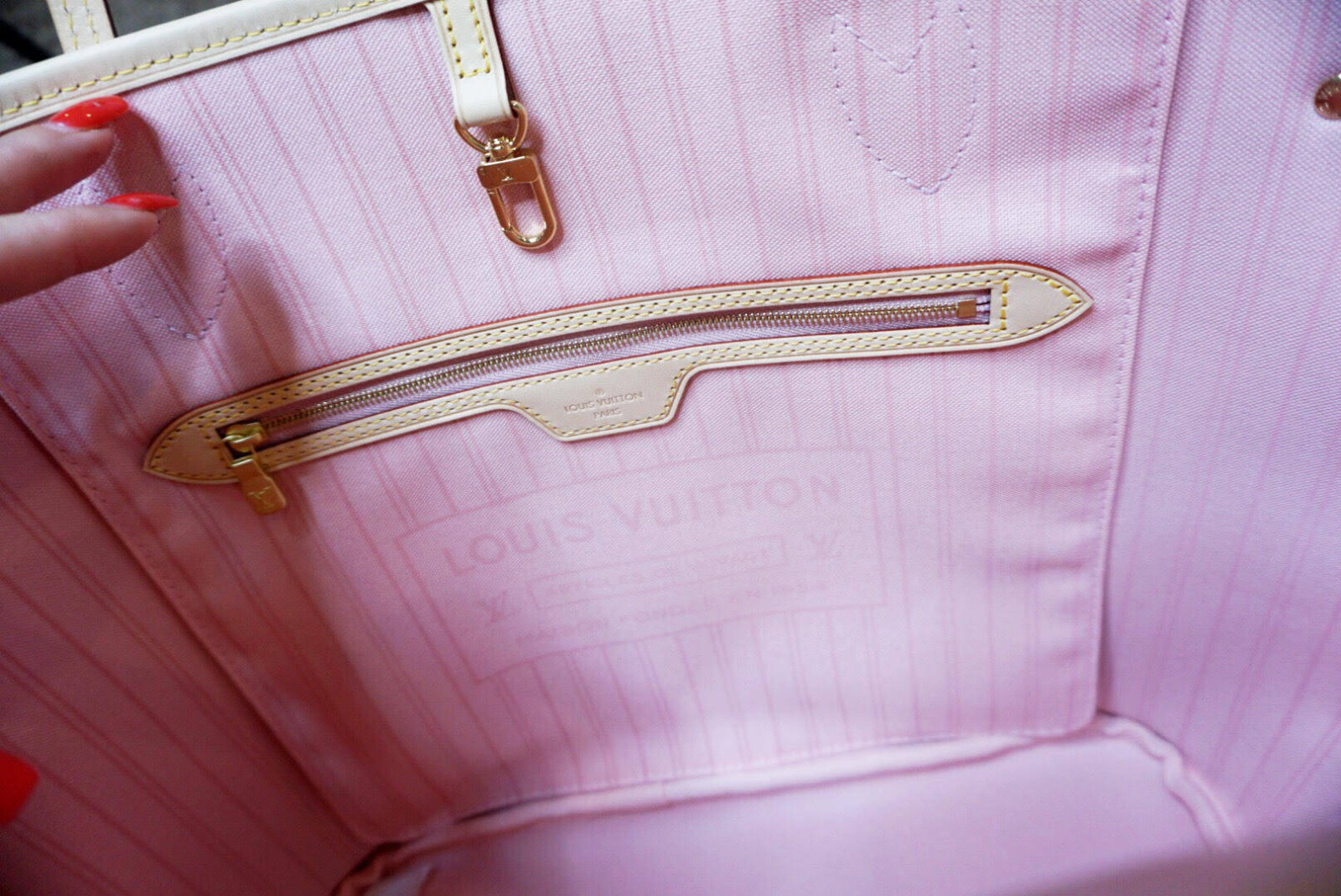 Now that I have the bag I'm even more in love. It's perfect! If I had to think of one complaint it would be that the bag doesn't have a very nice way of closing. It doesn't have a zipper, but simply just a clasp. This could lead to your things falling out and not much privacy. However, I can look past this minor dislike because the interior is beautiful, it's a great size, and I think it is a perfect first bag if you're looking to purchase from Louis Vuitton for the first time.