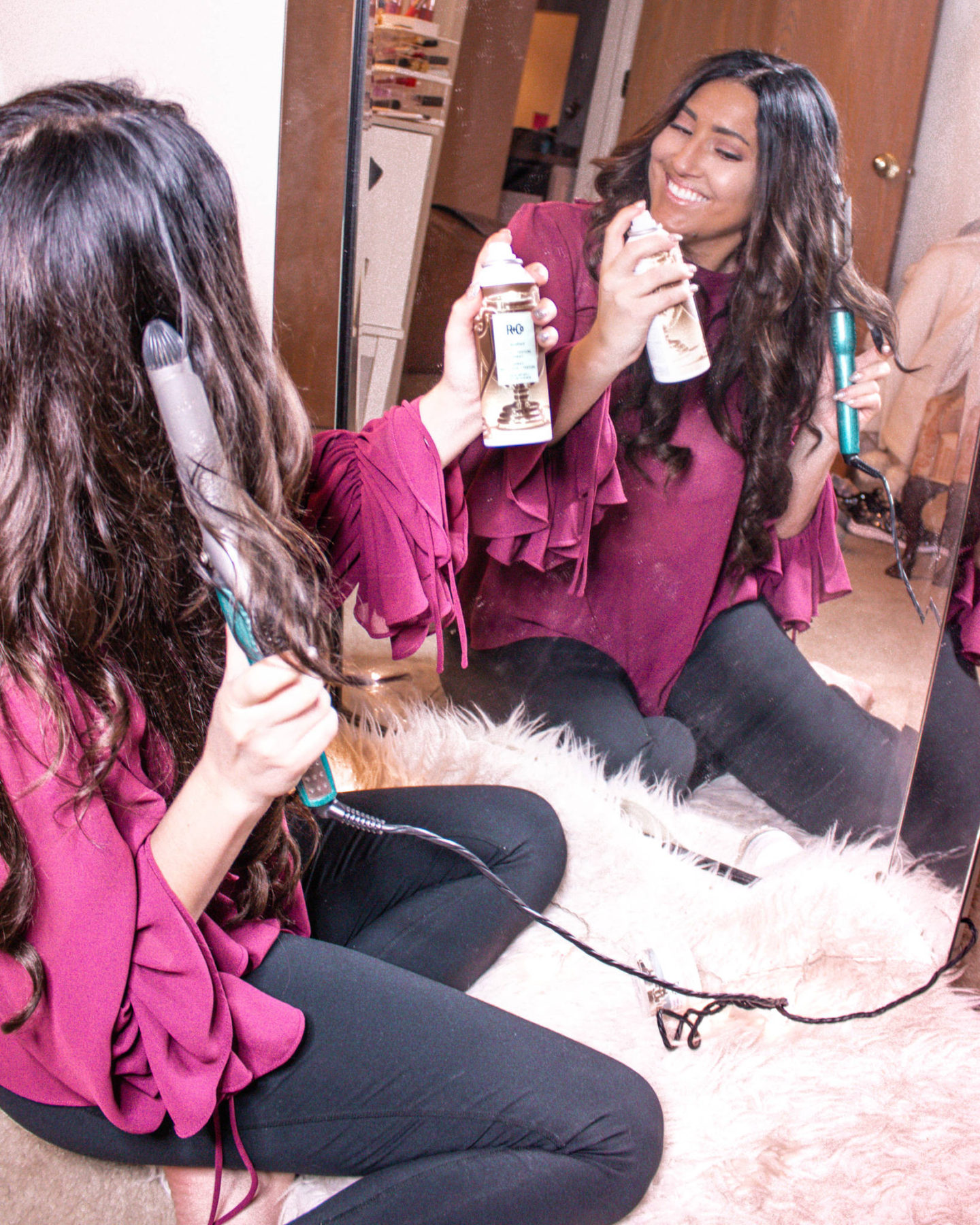 Hi loves! I'm sure I'm not the only one who is a total curling iron hoarder. Ya know, different tools for different occasions and looks. However, I wanted to share with you guys what I use for my everyday look or should I say my go-to quick any easy routine. It literally takes me no more than 15 minutes to style my hair with these products and I always love the outcome.
How To:
Step 1: I use my Conair curling iron. I love the 1 inch barrel because it's not too small or too thick. It makes the prettiest curls in my opinion. Since the barrel is however on the smaller side, the curls are tight enough and will stay in for days!
Step 2: I recently fell in love with the trophy texture and shine spray from R+Co. I have always loved their products and this one did not disappoint either! It makes my curls even bouncier and adds volume to my hair I didn't even know was possible. I NEVER use hair spray with my curls because I hate the texture and feeling of it. Also, I don't really need it with these products and the fact that my hair stays since it is already pretty naturally curly. Use this spray underneath your hair for full volume. Sometimes I even flip my head upside down and spray underneath the curls for the full effect. I love it!
Step 3: On days when I want even extra texture to my hair, especially on the wash days when my hair is super dry I use the R+Co sand castle creme. This product works great! I put a little bit on my finger and just kind of brush it through my hair with my hand. I've never used a product quite like this and now I'm too obsessed to live without it. These products are all the perfect combination!
Step 4: Use a small pick ratting comb to rat the crown of your hair lightly for a little bit of volume at the root and to make sure no parts of the scalp are showing.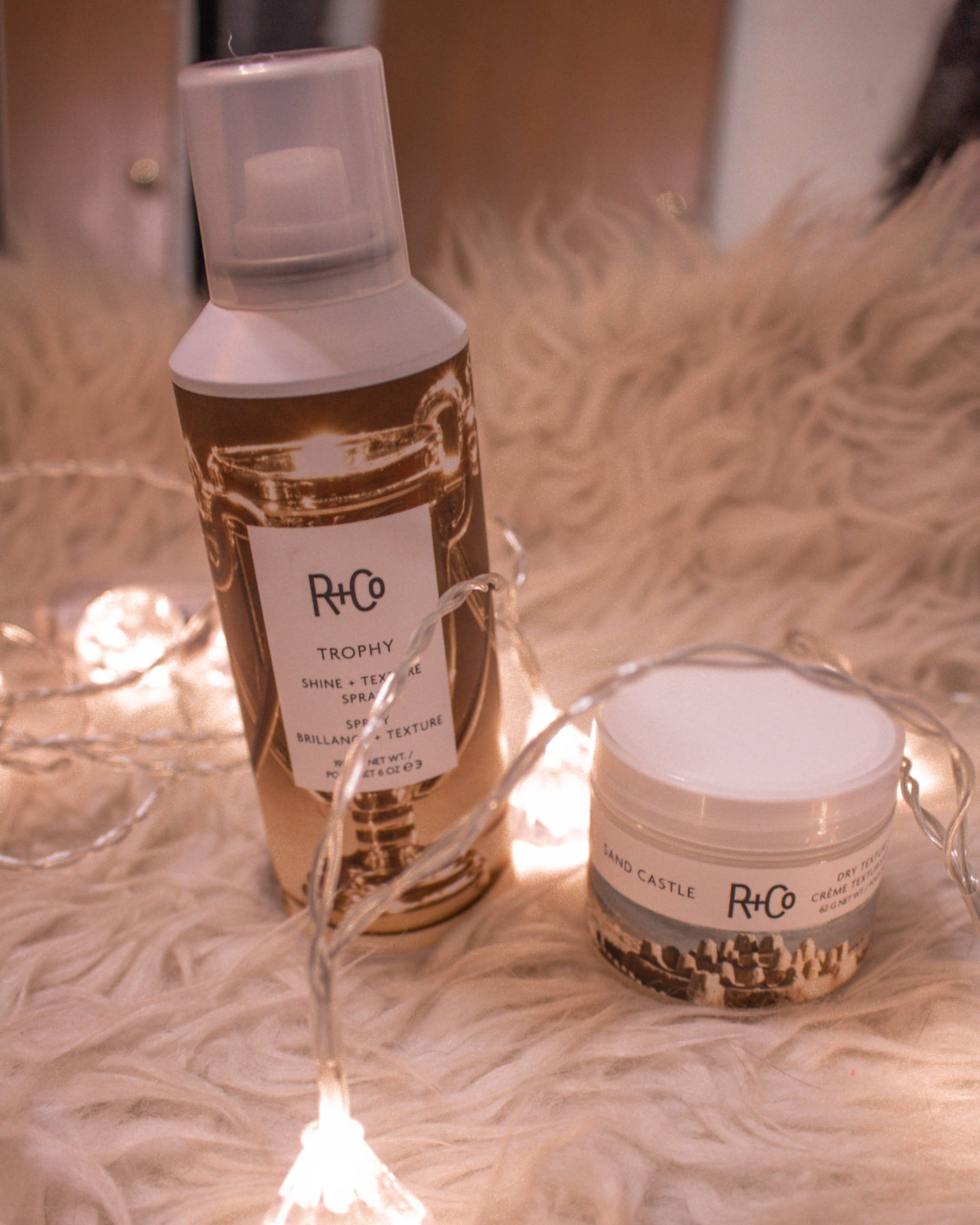 Products used:
R+Co Trophy shine and texture spray:
R+Co sand castle dry texture creme:
*These products were gifted by R+Co, however, all opinions are my own and I truly do love these products* #RANDCOLOVE