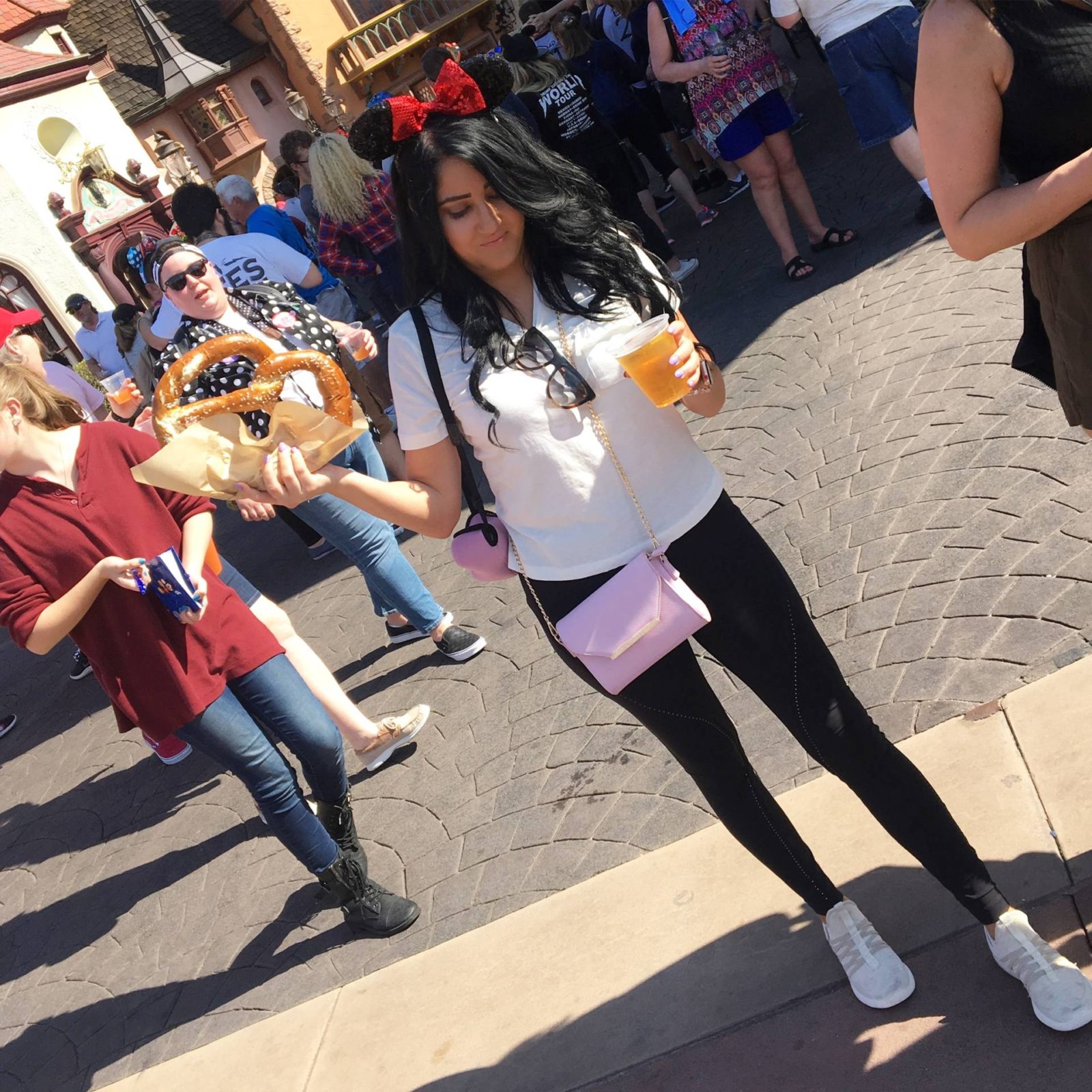 Ohhh Disney World! There's really no place like it. I feel like I get to be a complete kid again with no shame! I have only ever been to the Magic Kingdom before, but this time I threw on my Minnie ears and we were headed to Epcot!
In the beginning of the month myself, my boyfriend, my best friend and her boyfriend were invited to a wedding in Clearwater, Florida. After the wedding festivities we hopped in the car and finished out the weekend in Orlando to do the famous world tour at Epcot. If you don't know what the world tour is, let me explain.
The park has 11 different countries from around the world all located within walking distance from each other. The countries featured in the Epcot World Showcase are Mexico, United States, Canada, United Kingdom, Norway, Italy, France, Morocco, Japan, Germany and China. If you're looking for thrill rides and extreme coasters this is not the park for you. However, the park does feature boat rides, movies and cultural experiences, as well as the drinking around the world challenge, which is what we did. During this challenge you aim to get a different drink and food item from all 11 of the countries. All food and drink items go along with the theme of each of the countries, so it was super cool to try a bunch of new things.  We had everything from Wontons in China to squid in Japan. I especially enjoyed the beer and giant soft pretzel in Germany as shown above. Also, there are plenty of sit-down restaurants if you're not into the whole standing in line and walking around with your food thing.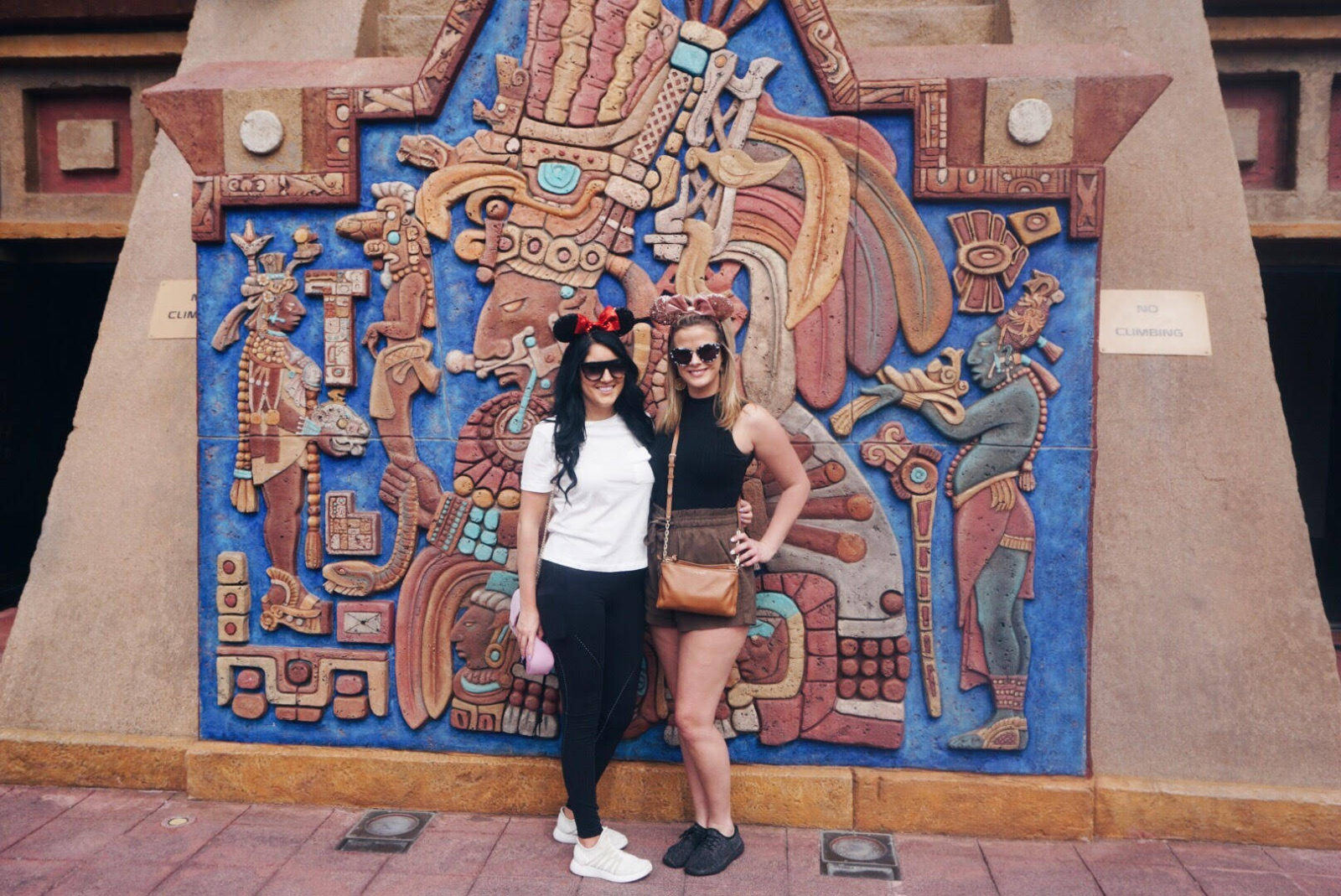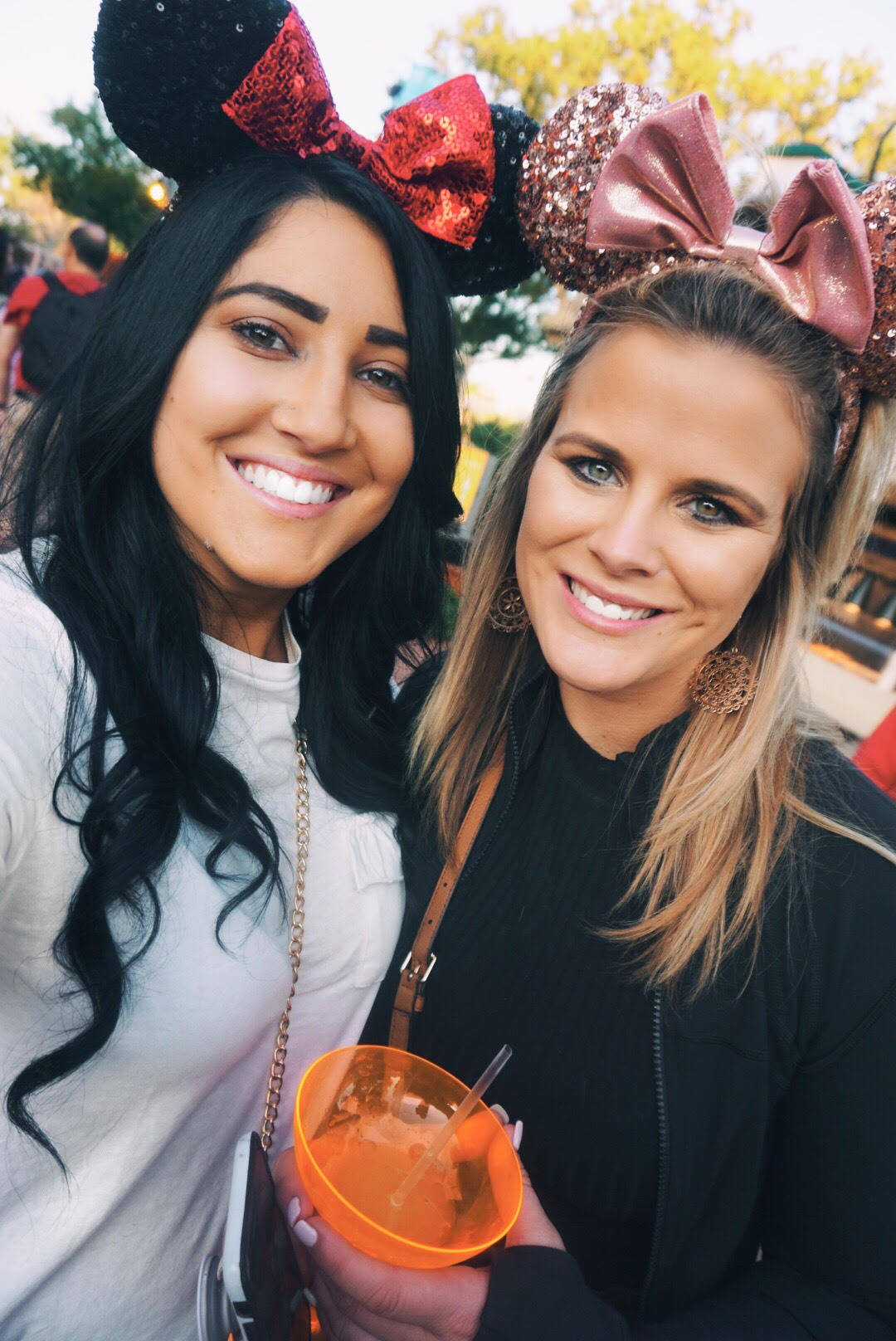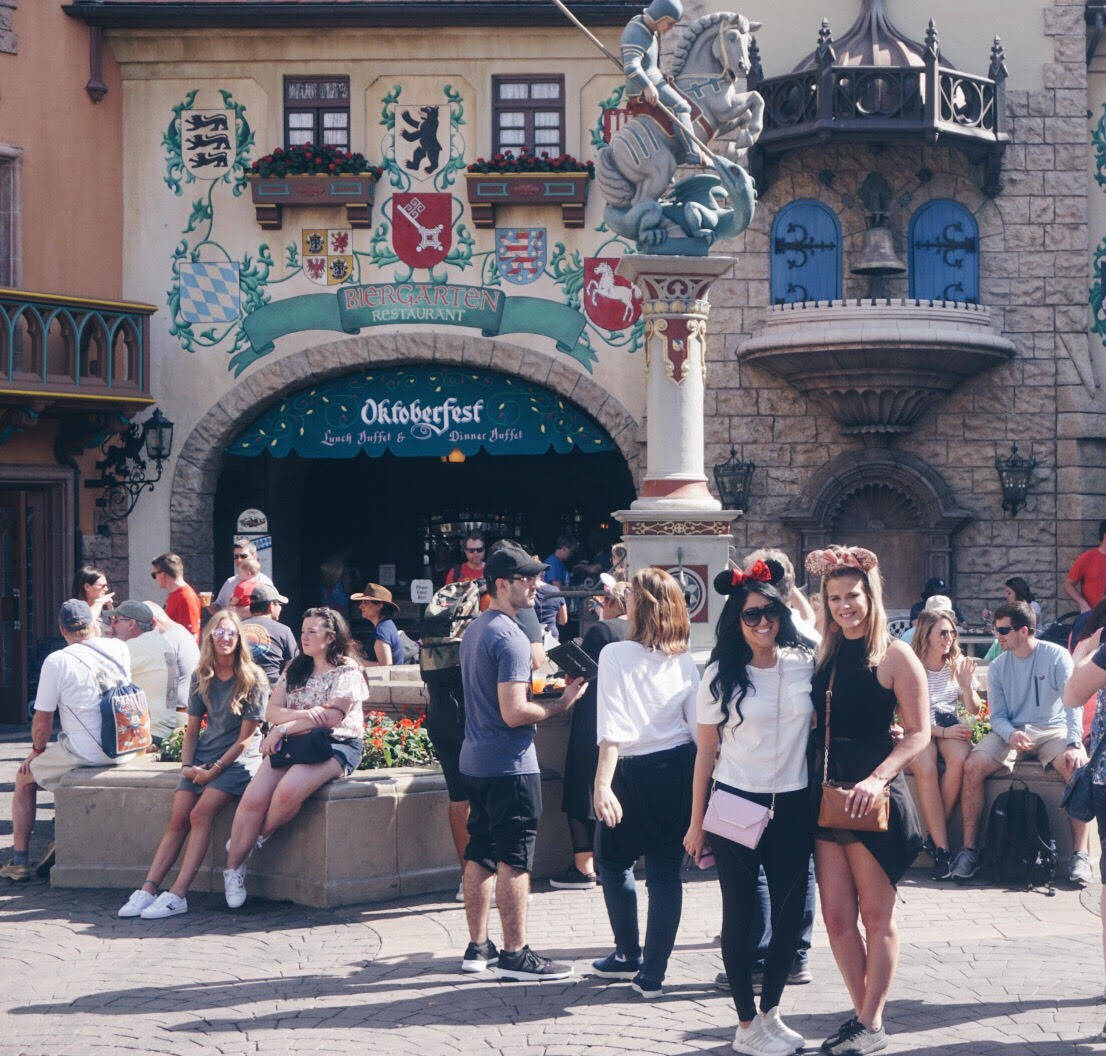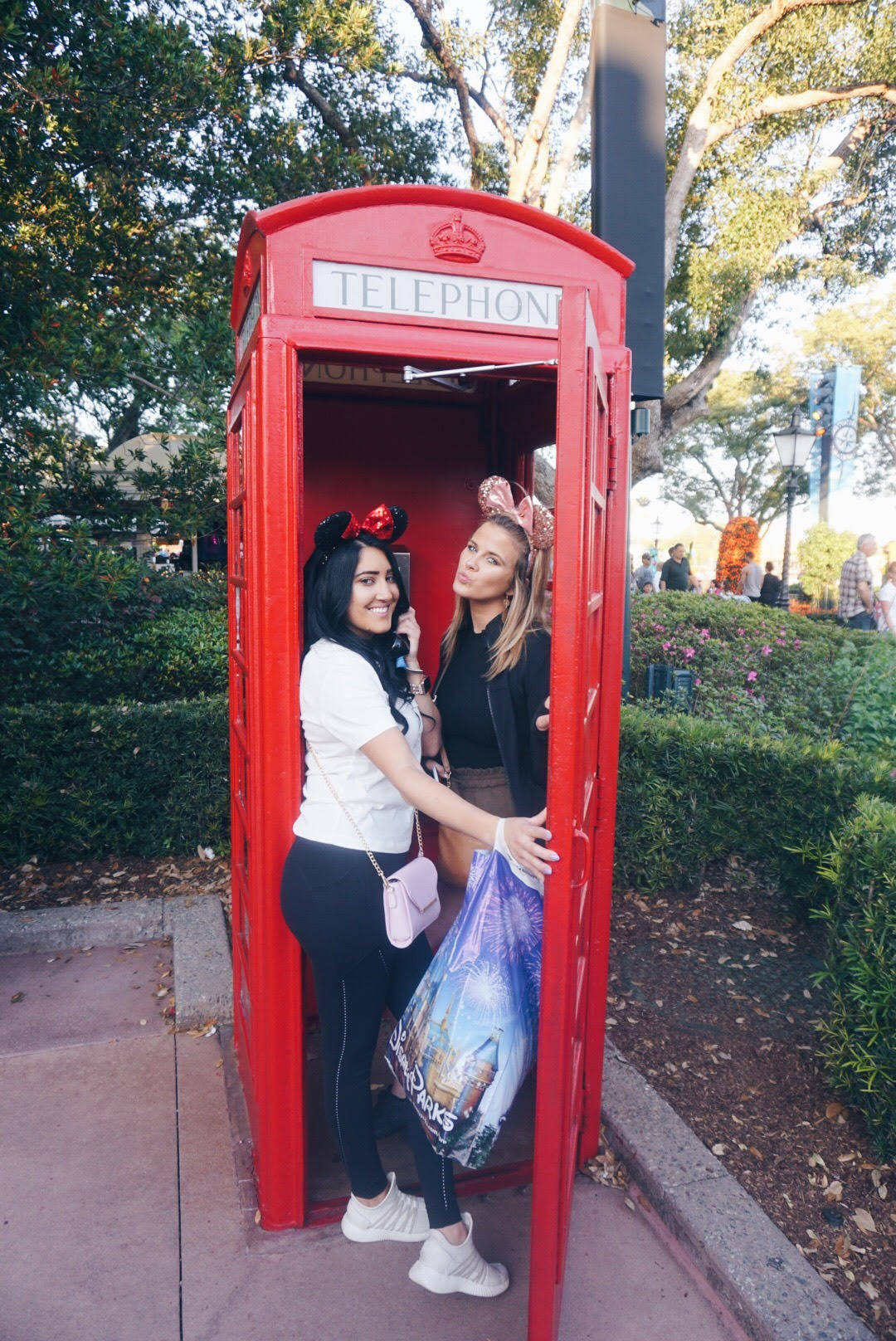 If you choose to do the world tour it can get pretty expensive, as it is not a set price. Instead, it's on your own terms and you pay separately for each food and drink item that you choose. So just a warning if you're planning on doing this it adds up quick! I for one didn't mind because experiences matter more to me than the money, but I'm just giving you all a heads up. On top of this, just to enter the park it is $94 per person.
Aside from the money, the countries are beautifully designed and really make you feel as though you traveled across seas to get there.  Every inch of the park displays unique details and you can tell every last piece of Epcot was carefully thought out. Each country has tons of souvenirs that go along with the place as well. I was obsessing over the Hello Kitty merch and fun candy in Japan, as it's been the the top of my bucket list to visit there.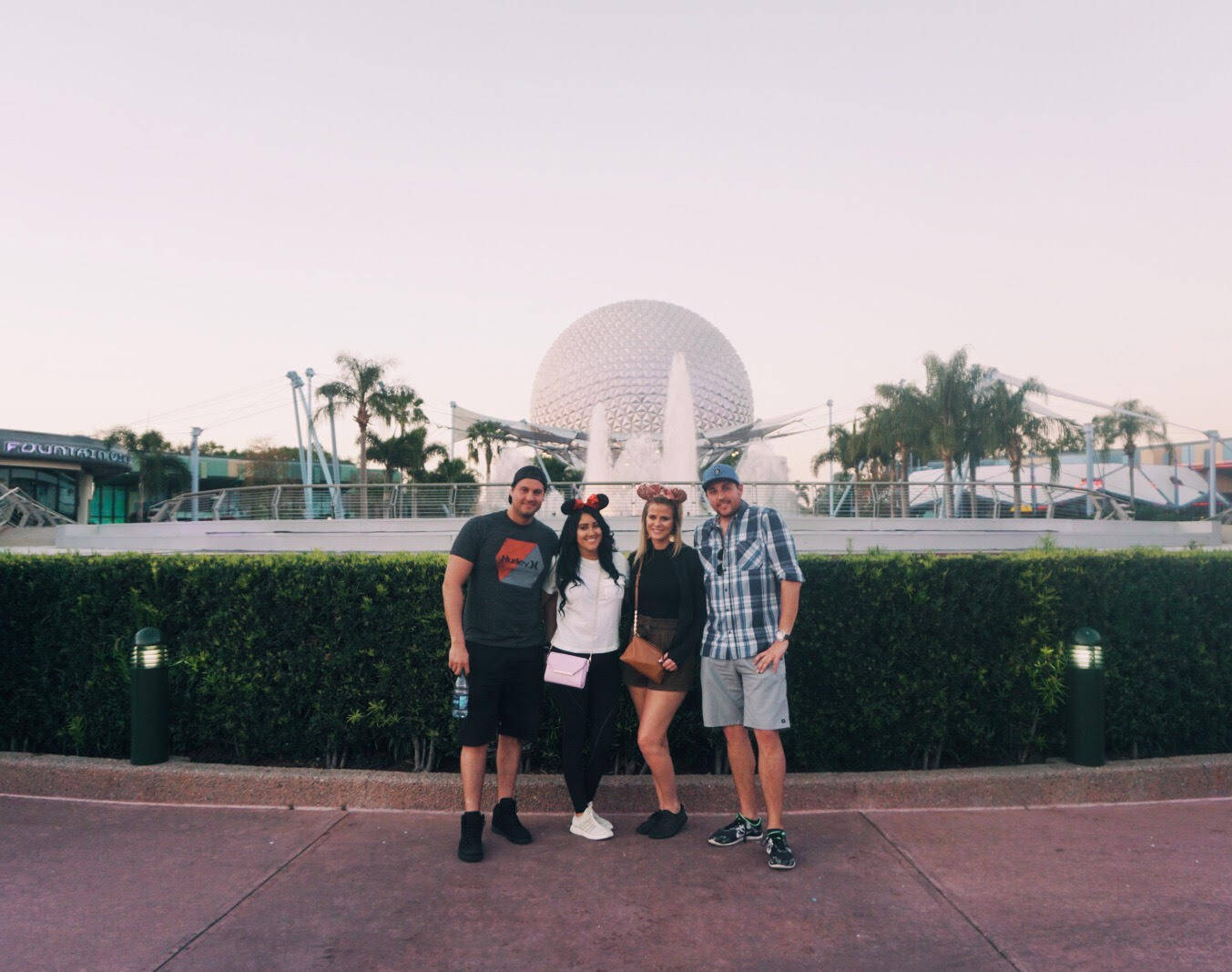 The four of us had an amazing time all and all. Now I just have to visit Hollywood Studios and Animal Kingdom. I can't wait to be back at the happiest place on earth 🙂
xoxo,
-Sélah