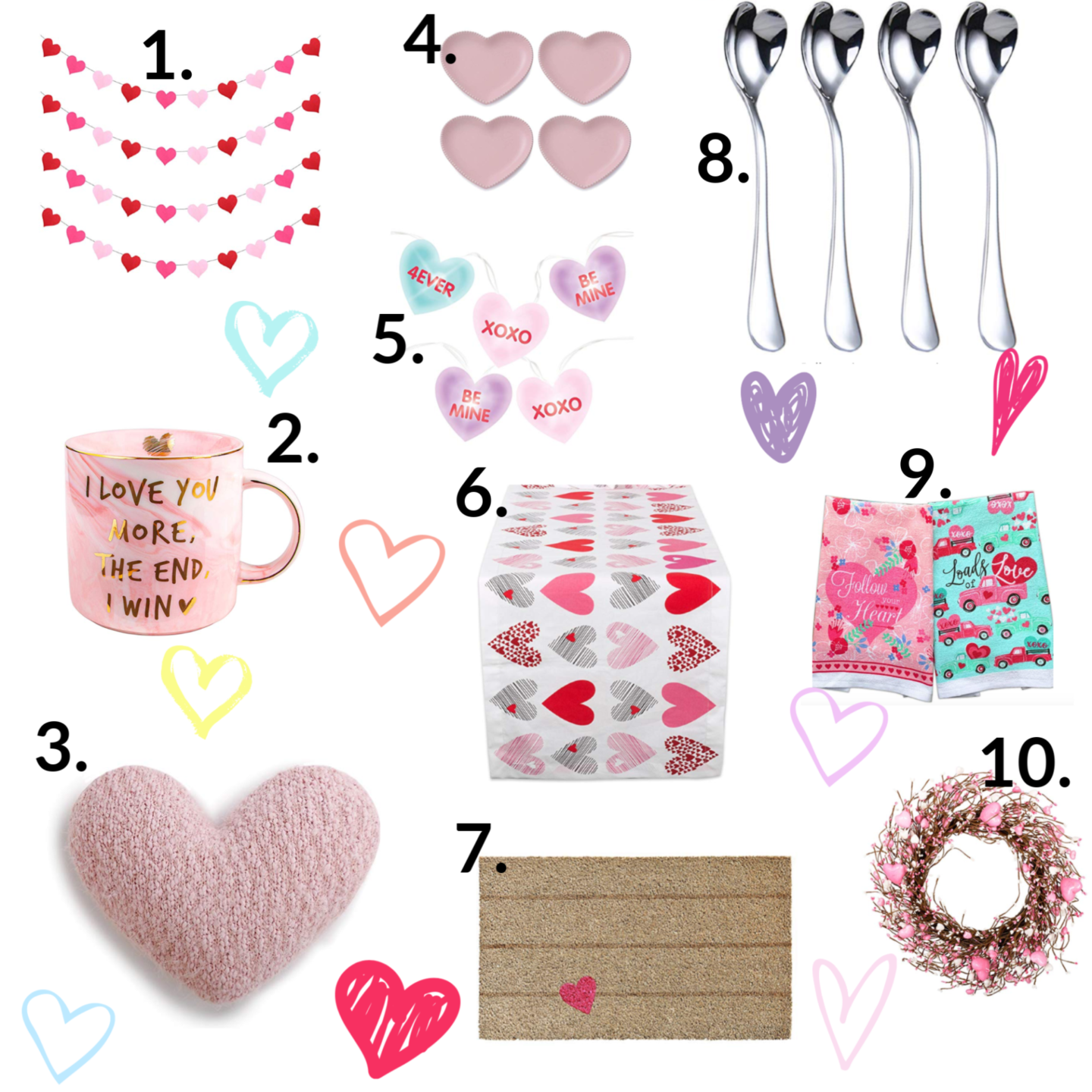 Hi loves! I'm super excited to share this post with you guys because I absolutely love Valentine's Day decor. I think it's so underrated. It's so girly and fun and makes the winter months a little less Dreary- ya know? All of these products I've listed are on Amazon Prime and are super affordable!
Items:
1.Heart Garland: I absolutely love the and have been seeing them all over Instagram. This garland looks super cute either on a fireplace, beauty room, mirror, etc.
2. Coffee Mug: I love this mug. It's super pretty with the pink and white marble detail.
3. Heart Pillow: Love how simple and cute this throw pillow is.
4. Ceramic Heart Plates: These plates are perfect for a GALentine's day brunch or dinner.
5. Party Lights: These lights are so fun! Perfect for any party or just to string on your vanity mirror for an extra festive touch.
6. Table Runner: I love the delicate detailing on this table runner. So cute!
7. Doormat: This mat is so simple but adds just the right amount of festiveness to the outside of your home.
8. Heart Spoons: Well, these are freakin adorable. I've never seen anything like these.
9. Hand Towels: These are super colorful and will be super cute in any kitchen. I love the non-traditional colors.
10. Heart Wreath: Love this outdoor wreath and it's such a good price!