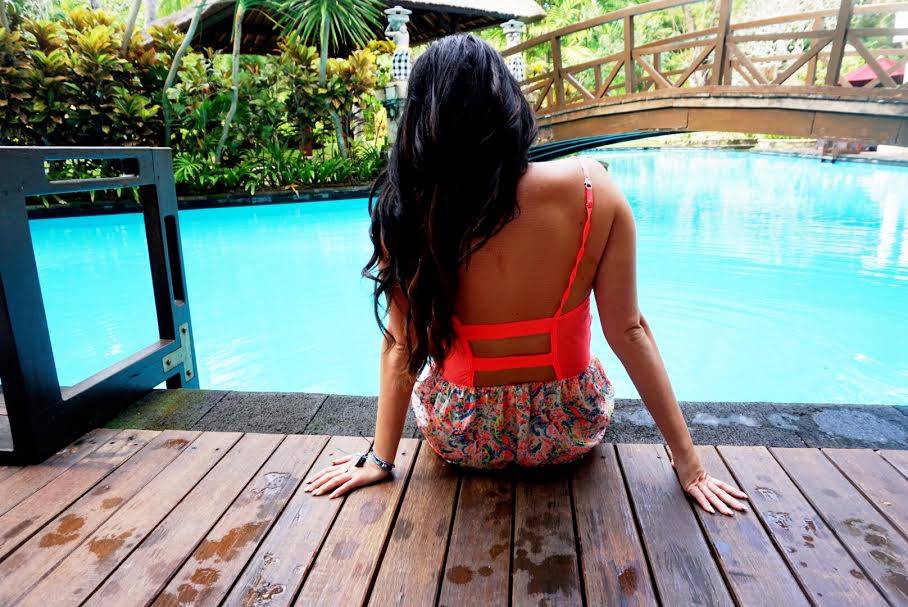 As I'm writing this blog post it still doesn't even seem real that I actually went to Bali, a place that's been on my bucket list for SO long. I can't even begin to describe how amazing and exotic this country was. My boyfriend and I are truly blessed to be able to experience the gorgeous island of Bali.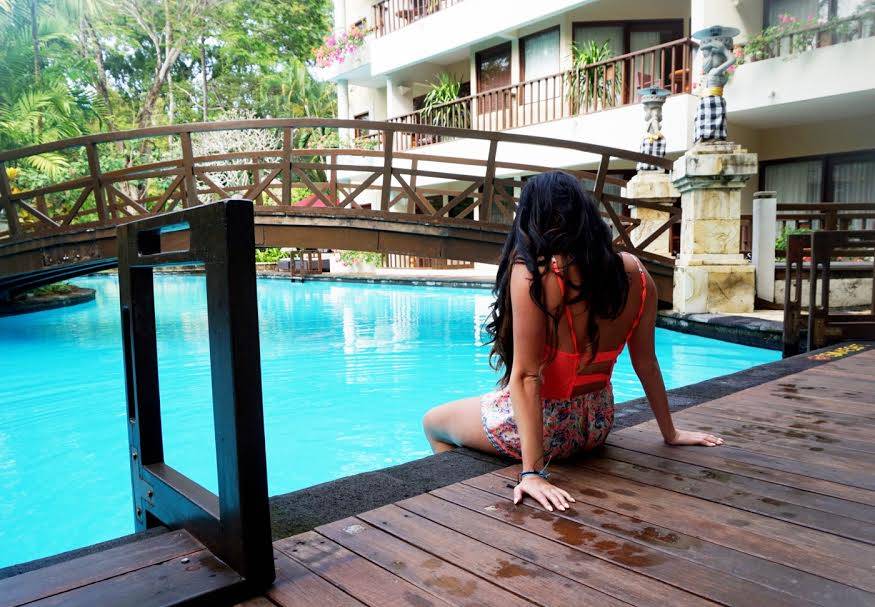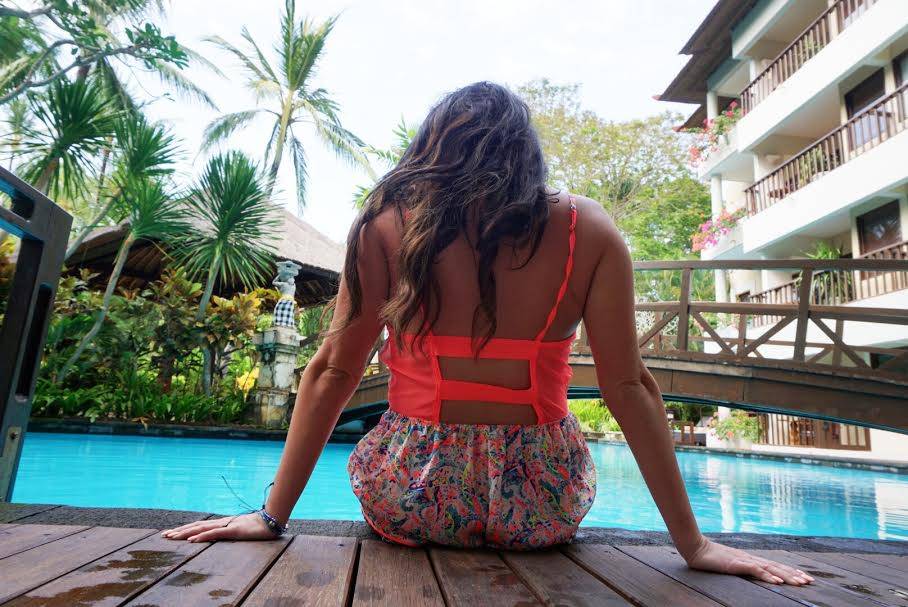 Just one week before my upcoming birthday vacation, Julian and I had our minds pretty much set on Cabo San Lucas. However, my boyfriend has already been there and I have been dying to travel to Bali since forever, so Julian made the initiation to book our trip just 9 days before traveling across the world. Talk about nerve-wracking! Thank god him and I are both as spontaneous as we are or else this would have never been possible. So, with only a few days to prepare we set off on a 30 hour flight to the other side of the world. I know when I say 30 hour flight you all are probably thinking "that's wayyyy too far!" I promise you this island is soooo worth it! Not only is it beautiful, but the locals and food are both equally as outstanding. I can honestly tell you guys that this was our favorite destination we have been to thus far.
Resort and location:
When traveling to Bali there are a few things you want to consider when planning your trip. First of all, it's important to choose a resort that is ideal for where you want to be on the island. It is important to do your research before jetting off. Although Julian and I both enjoy nightlife and the city, we decided to stay in Nusa Dua, which is located near the bottom of the island. We chose this part of Bali because we wanted to be on the beach. We figured if we wanted to experience the town and nightlife we could always just get a taxi. I have to say I definitely think we made the right decision ,because not only was the beach right on the Indian Ocean beautiful, but the area was just as breathtaking. Nusa Dua is known for its gorgeous beach and its 5 star resorts.
After sorting through tons of hotels we ended up narrowing it down to The Laguna. We couldn't have picked a better resort. The food was amazing, the views were beyond beautiful, and the staff were the nicest group of people I've ever met. I can't thank the hotel staff enough for making our experience so great. They treated Julian and I like kings and queens and were so kind hearted it made us feel like we were right at home.  We decided to upgrade to the lagoon access room. This was a nice touch, but for the money we paid it wasn't as worth it as we thought, considering we didn't use it much. However, everyone is different. We just found ourselves laying out on the beach rather than the lagoon pools.
If you are looking for a truly relaxing resort with a great view and location this is the place for you. If we ever make it back to the island I have no doubt in my mind we would stay here again.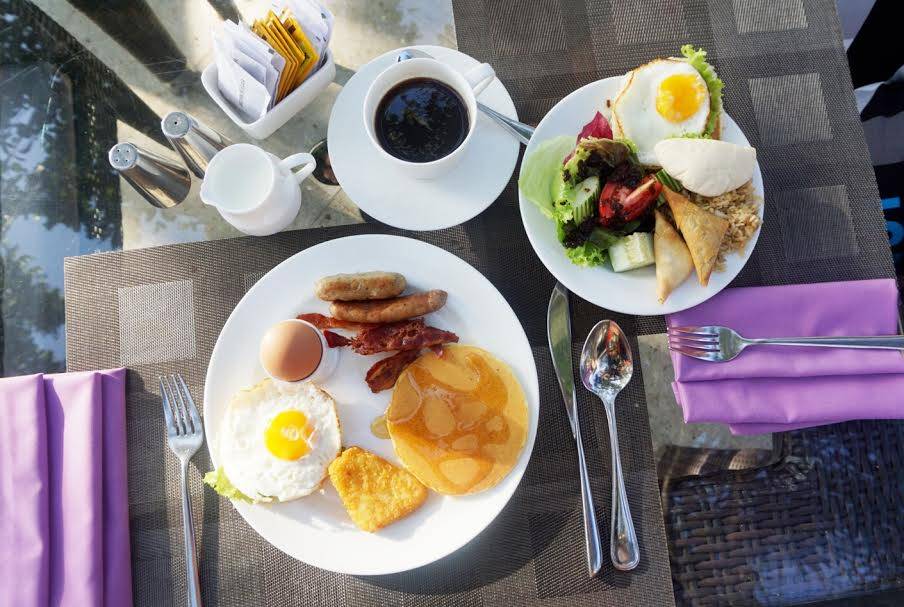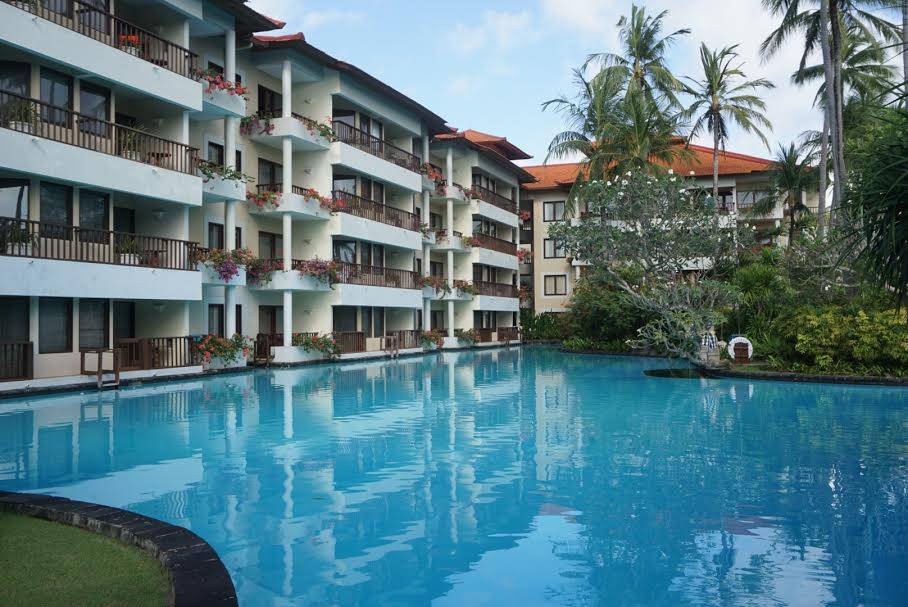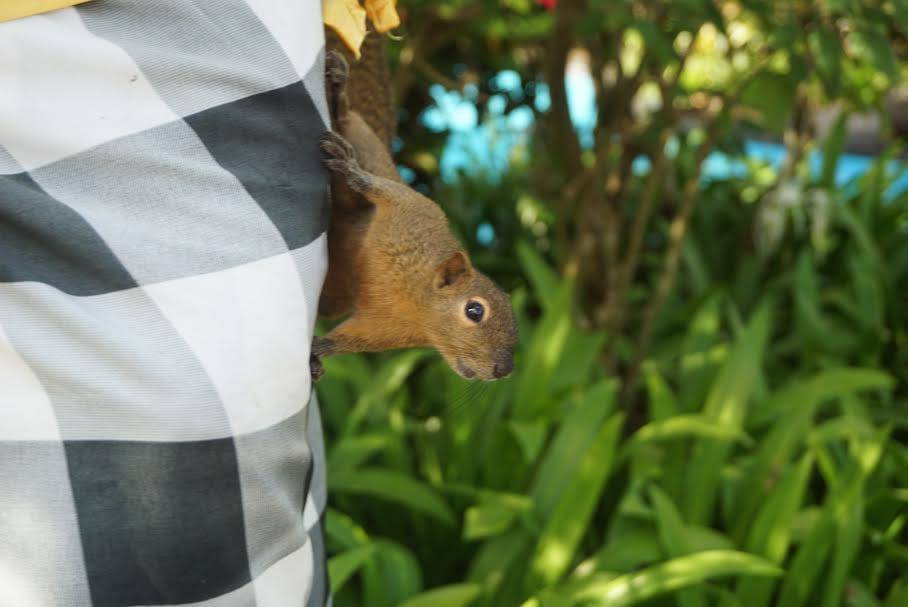 These little giys are all over the resort and are super friendly!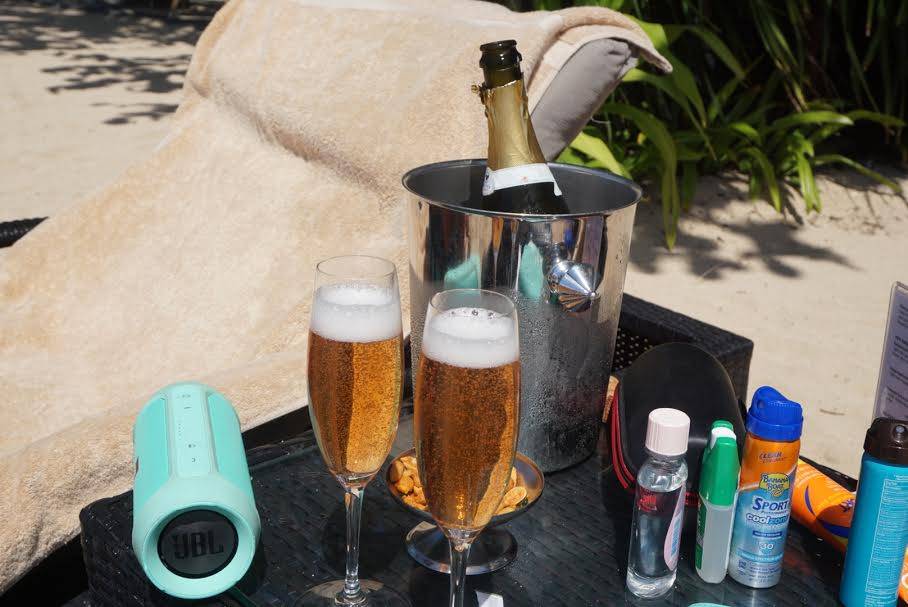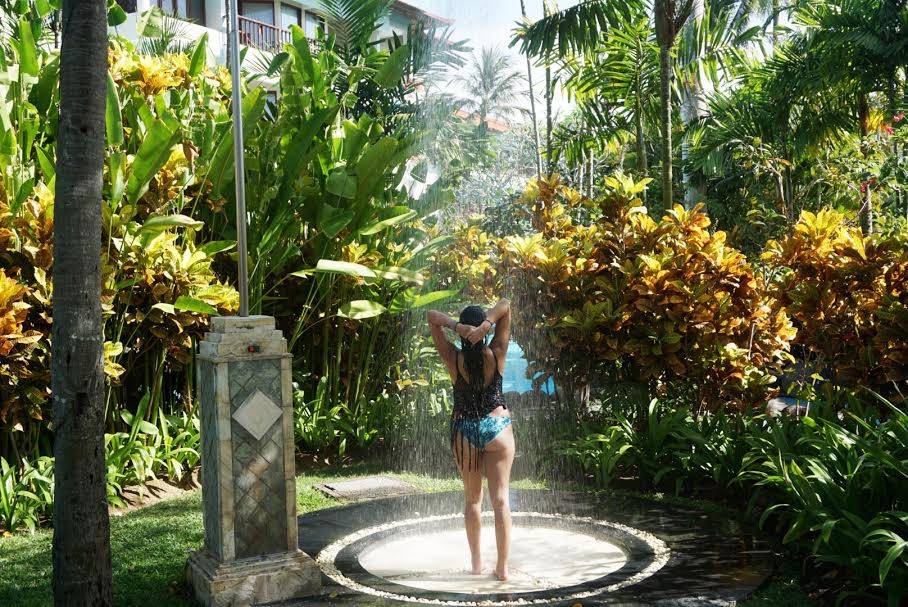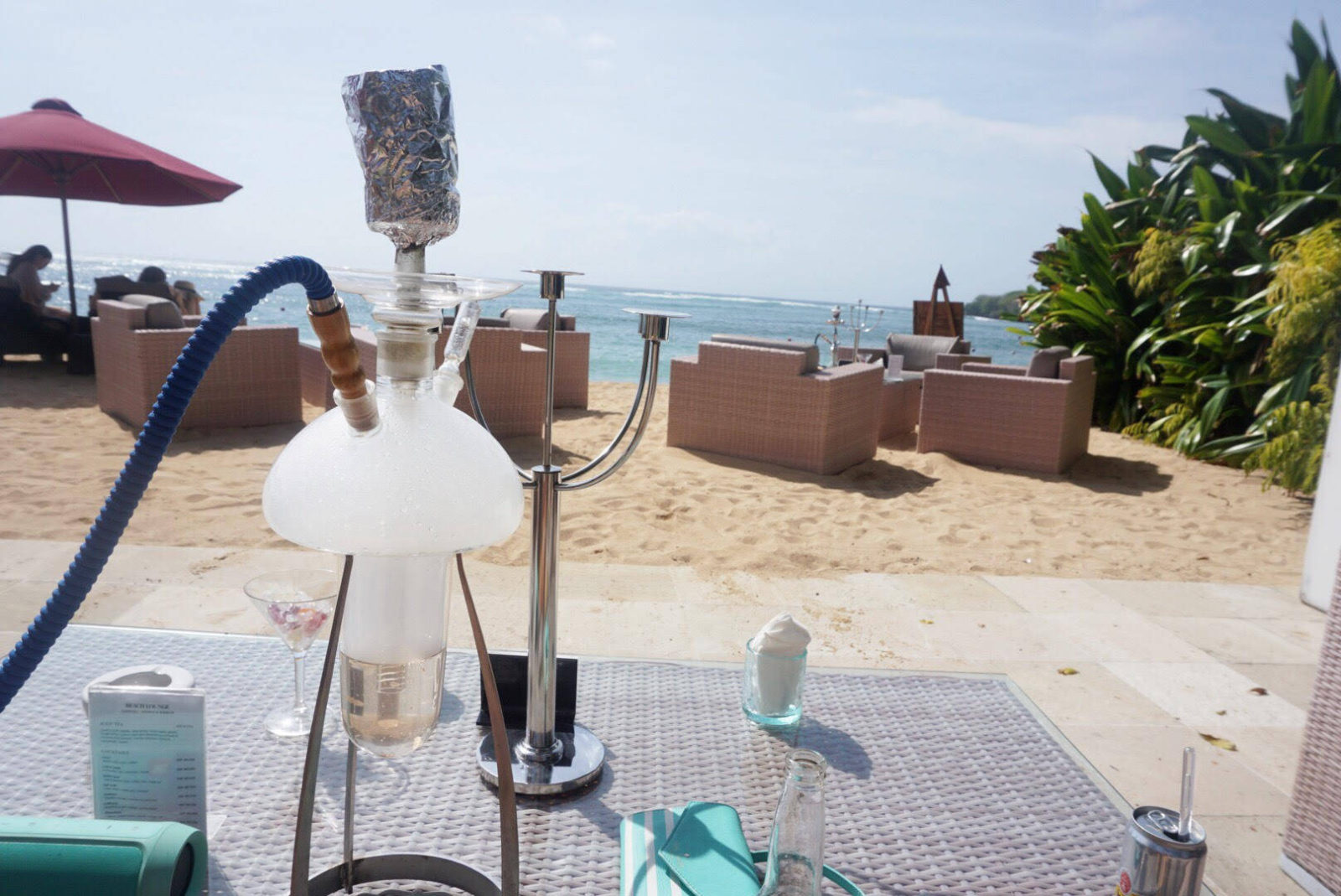 The resort also offers hookah!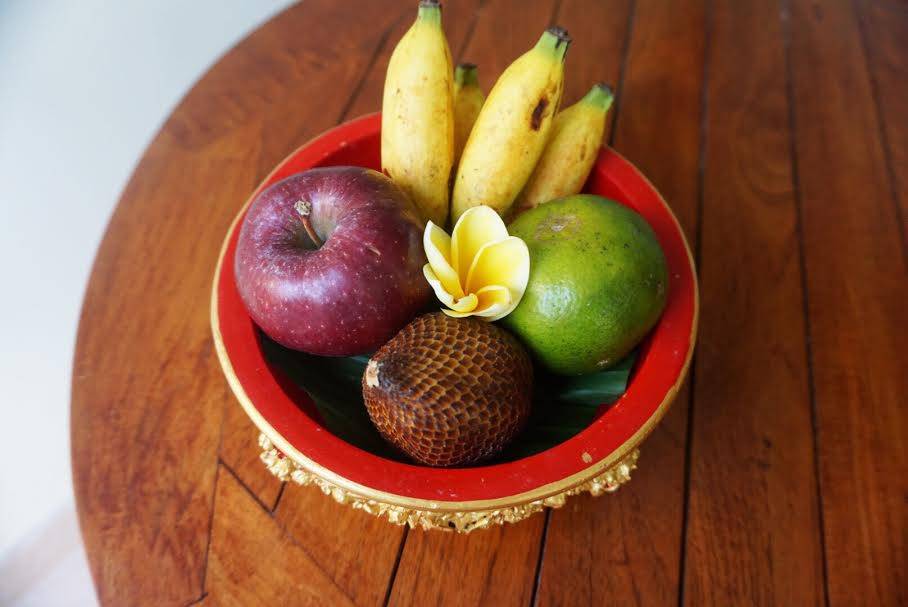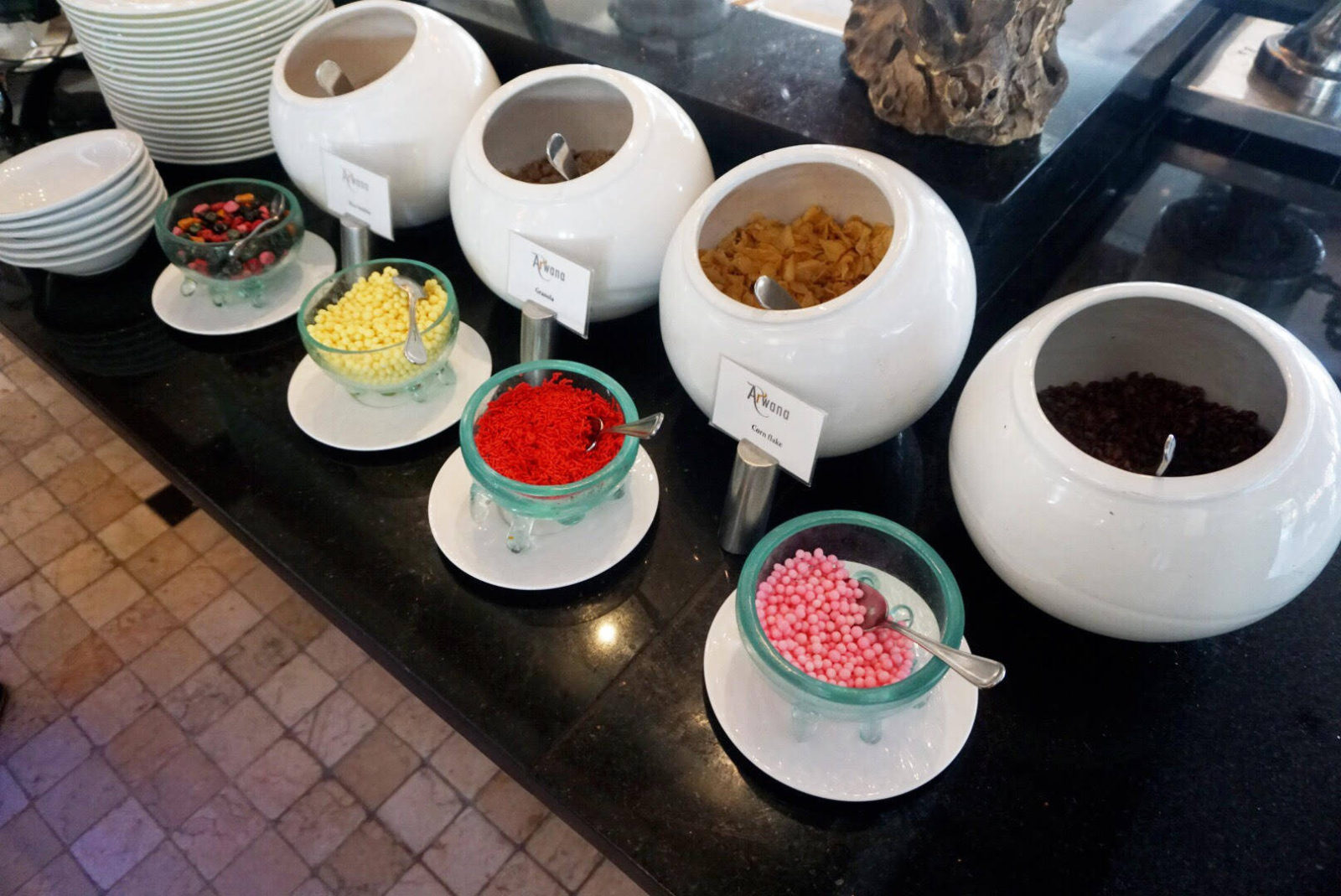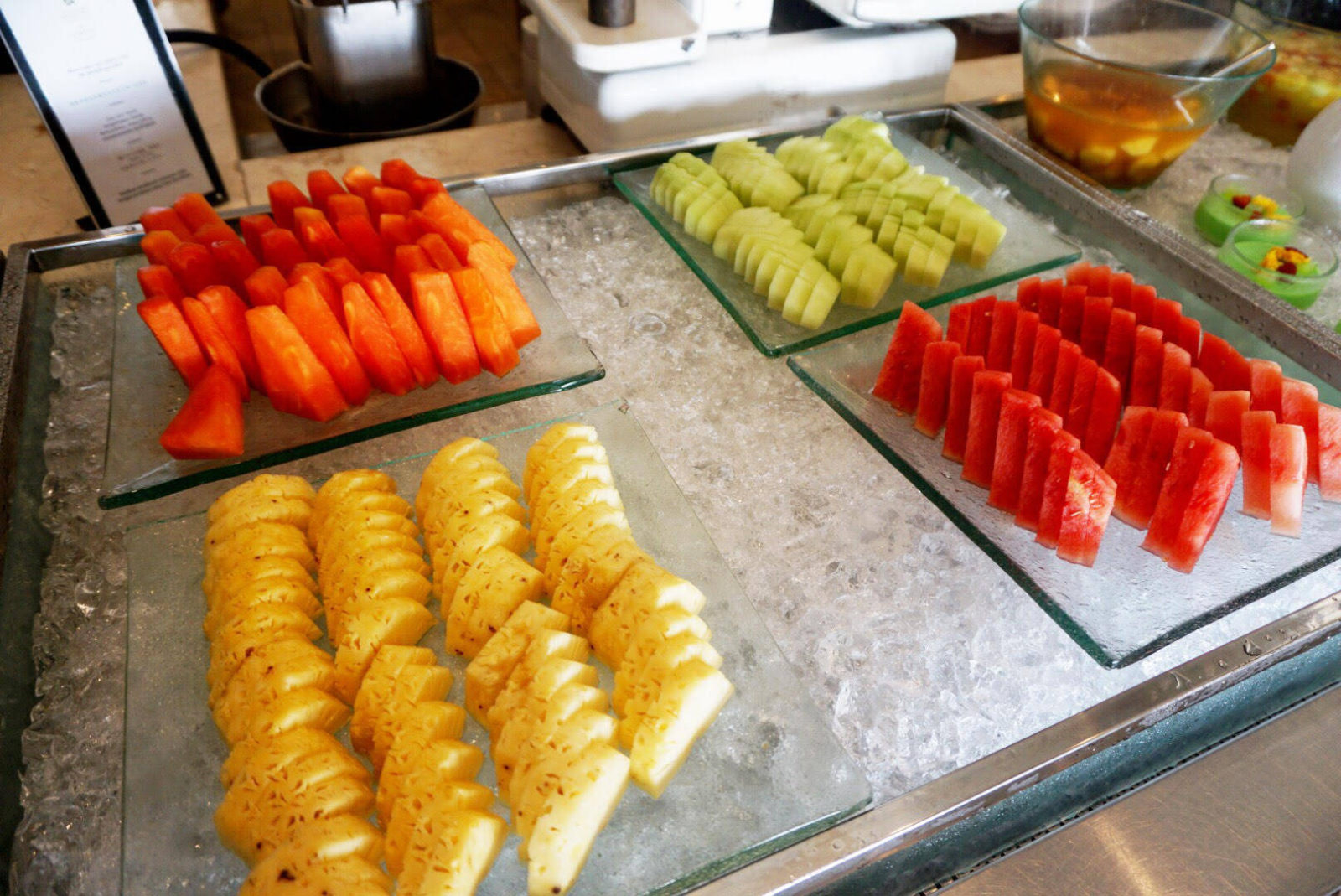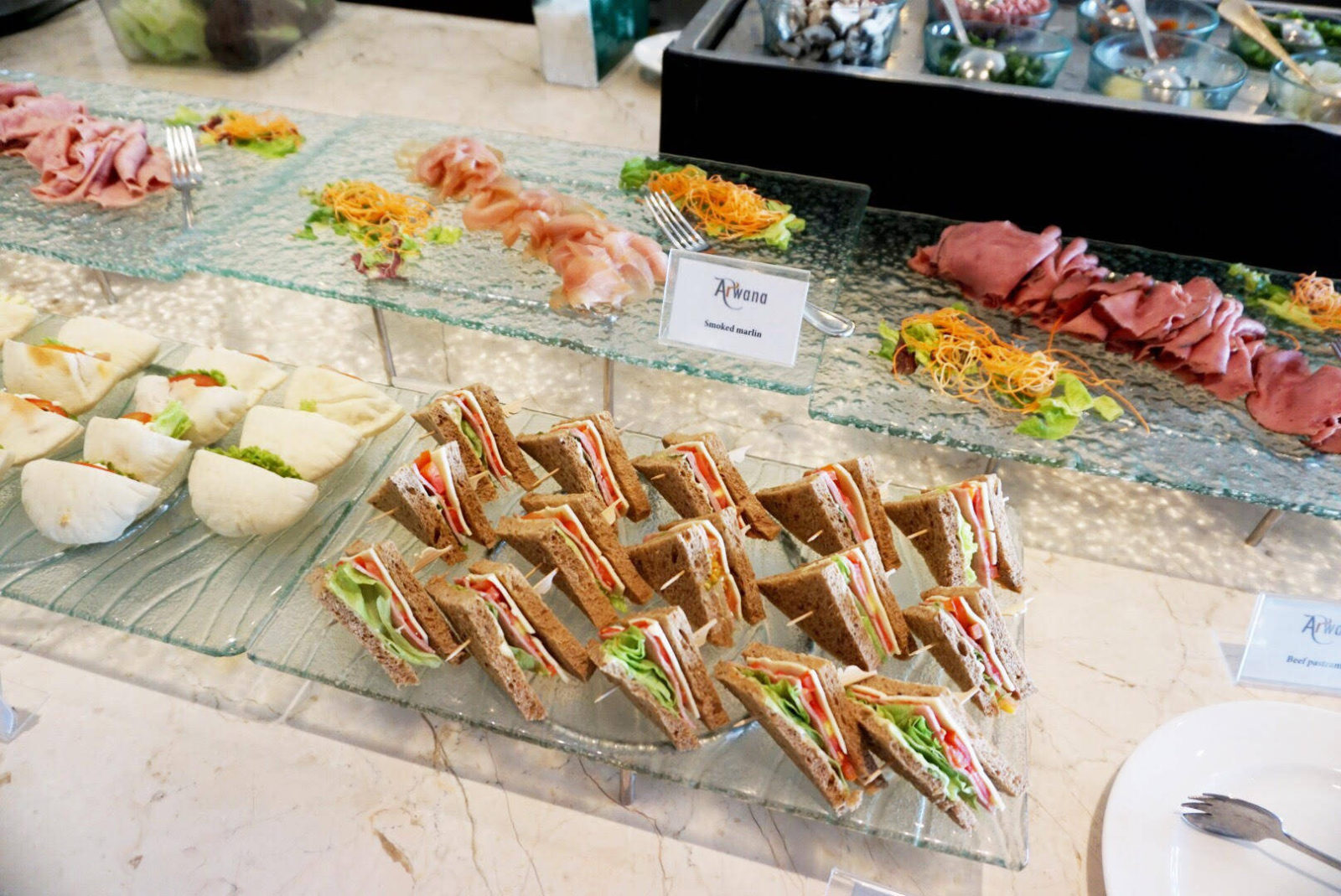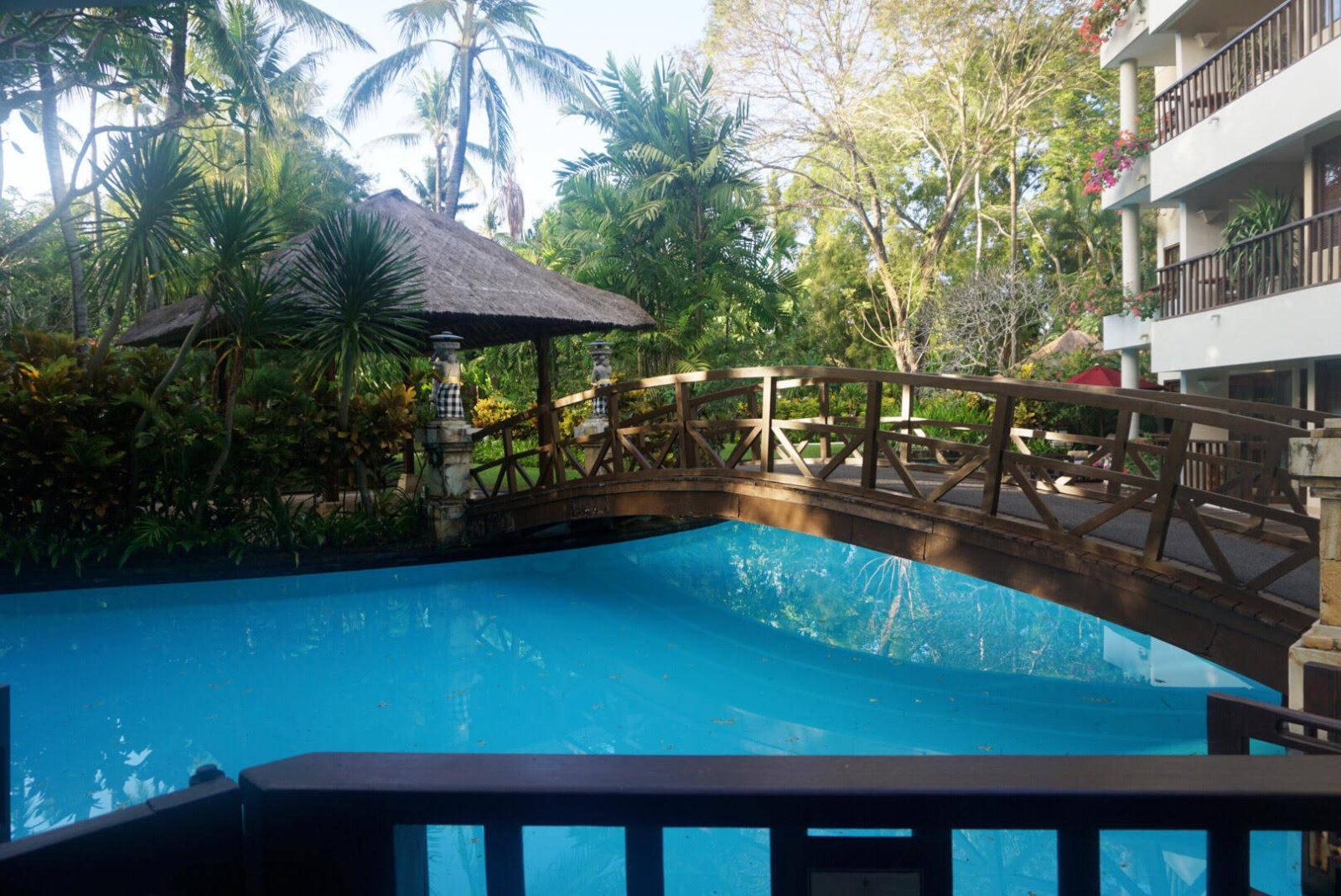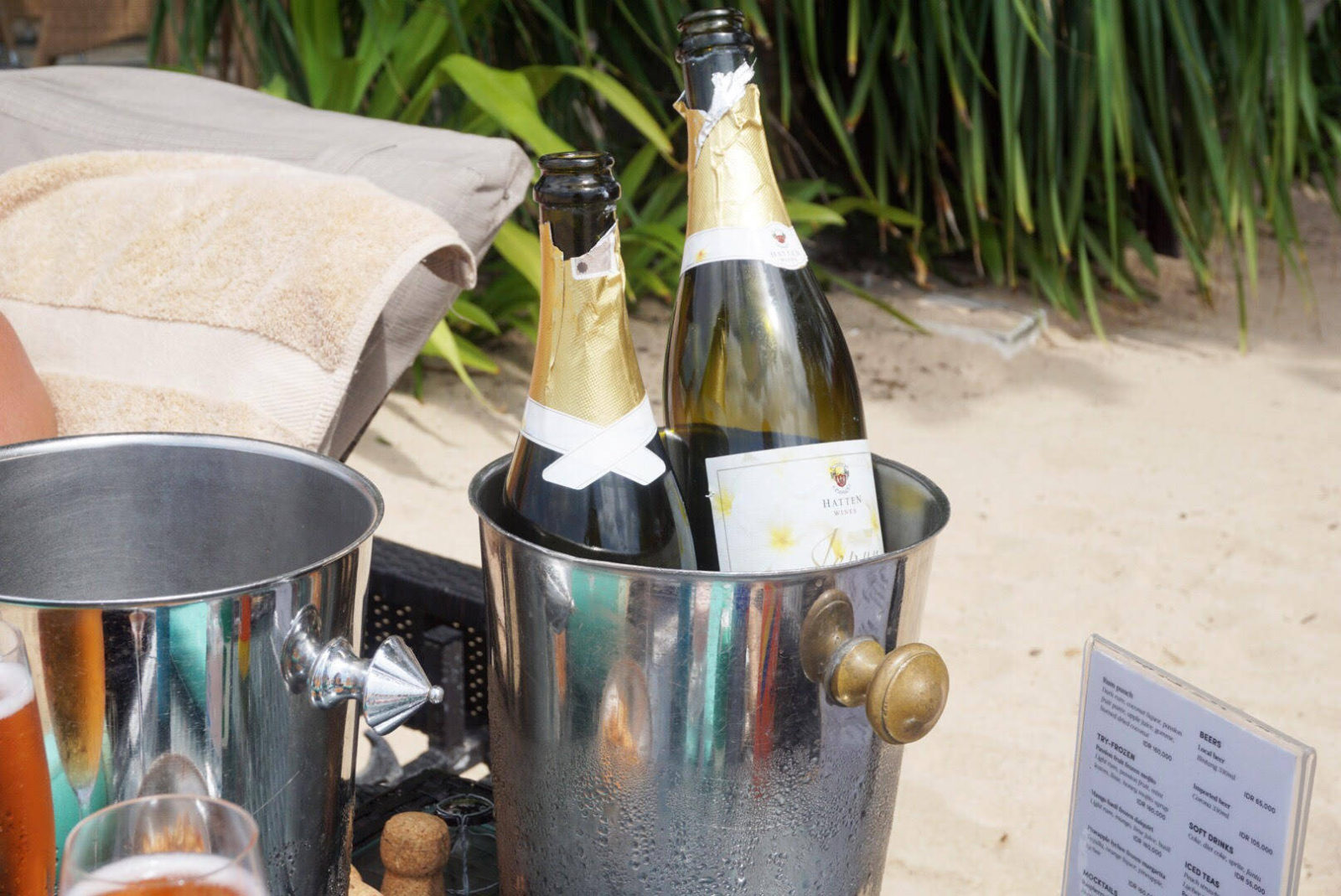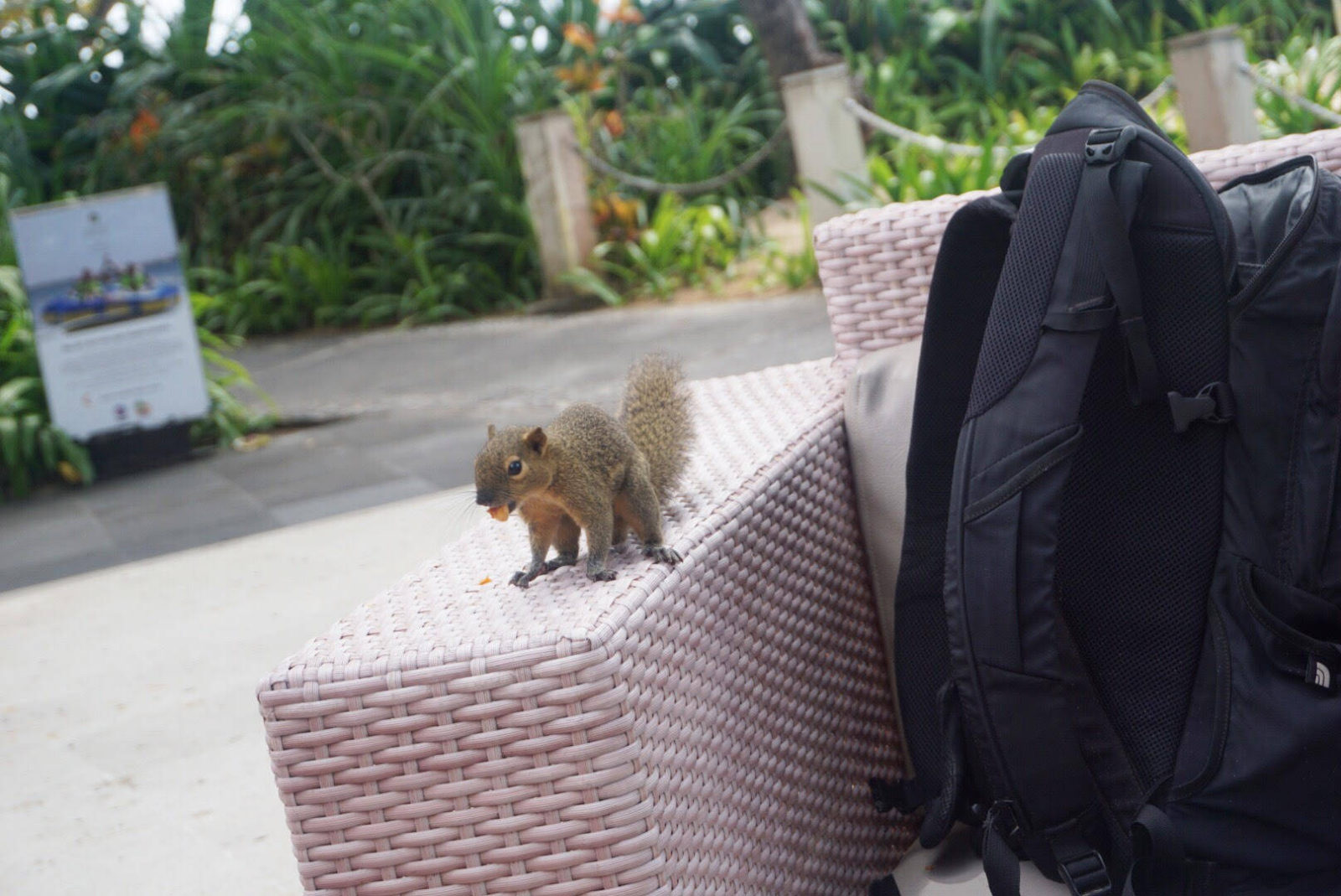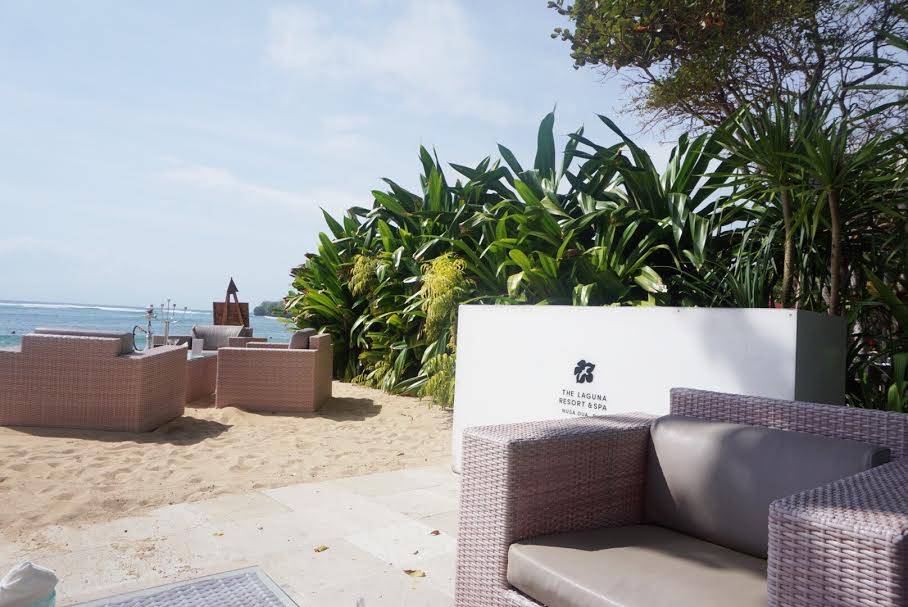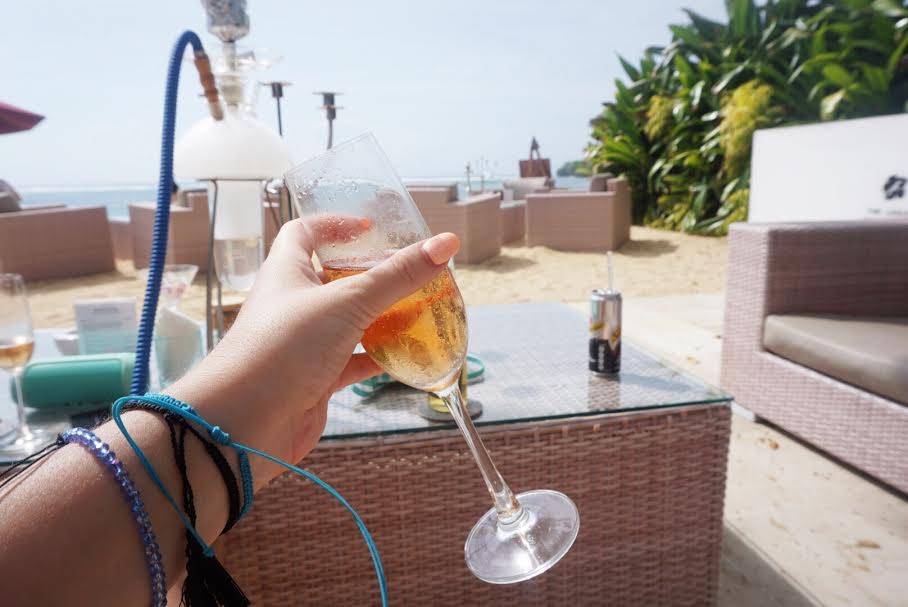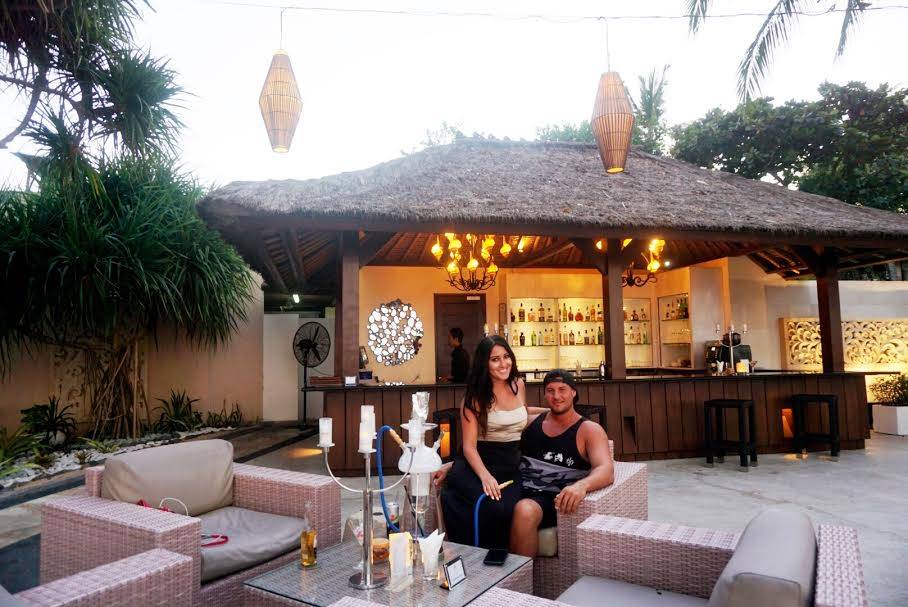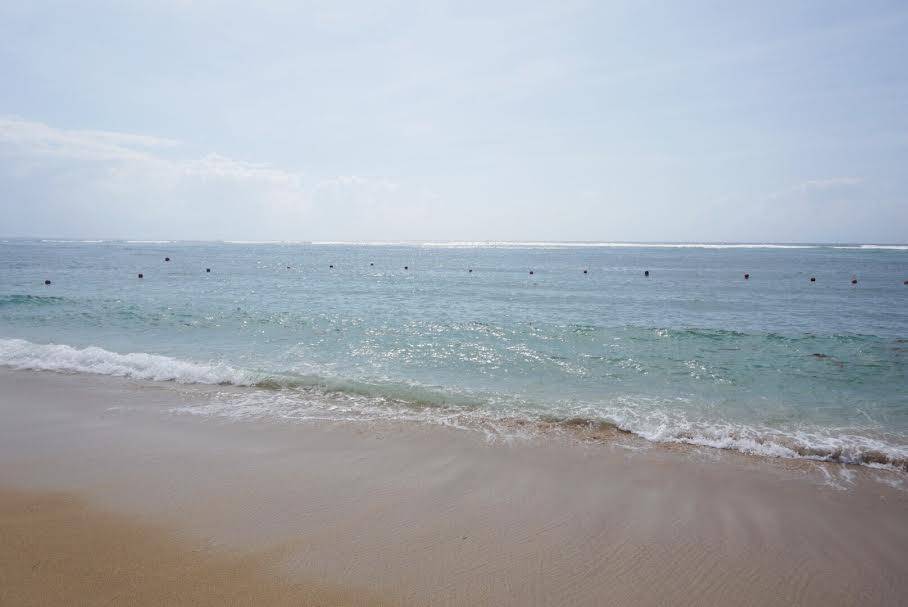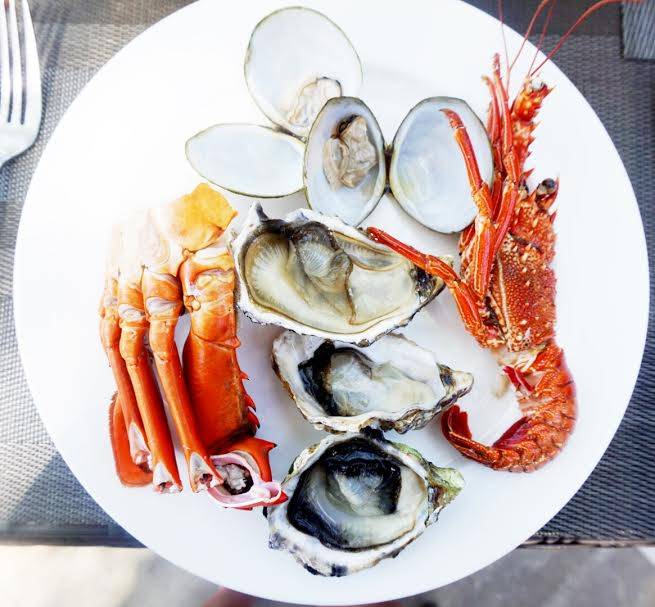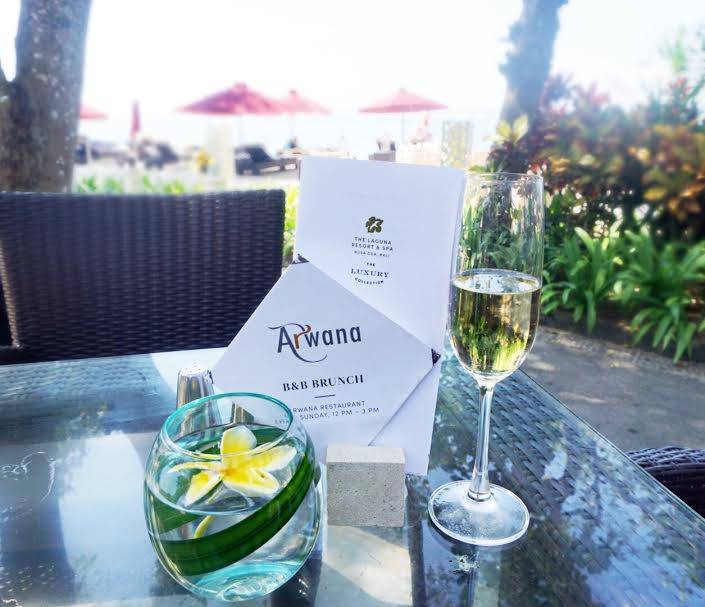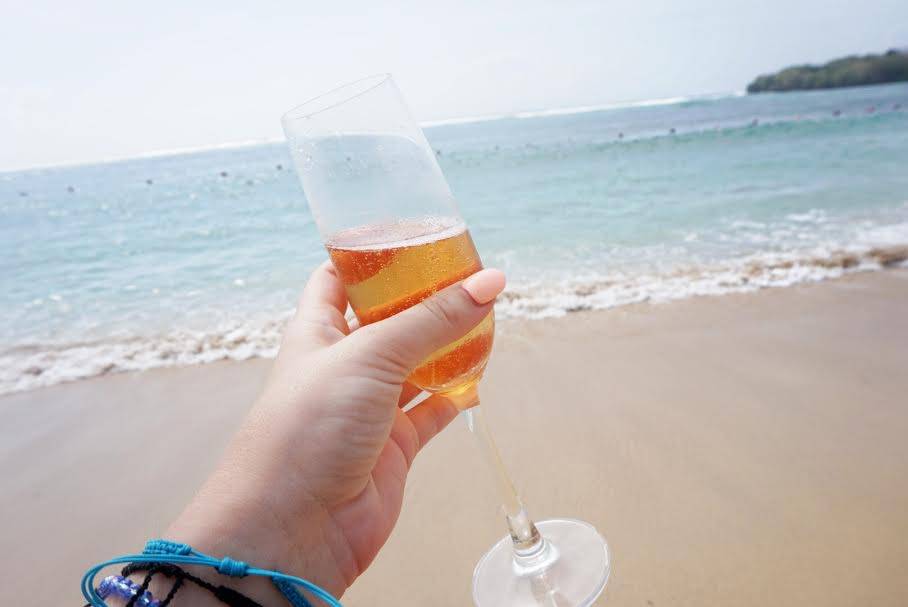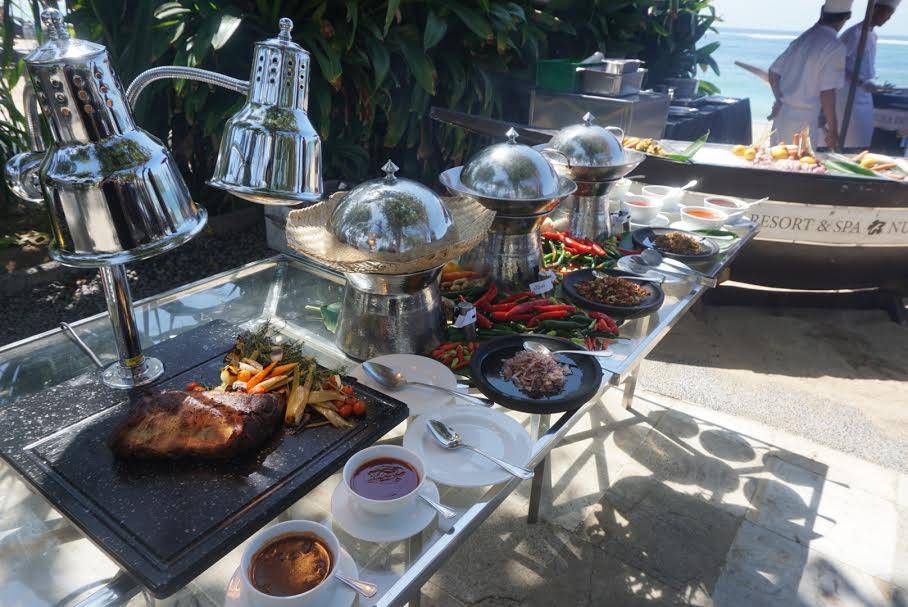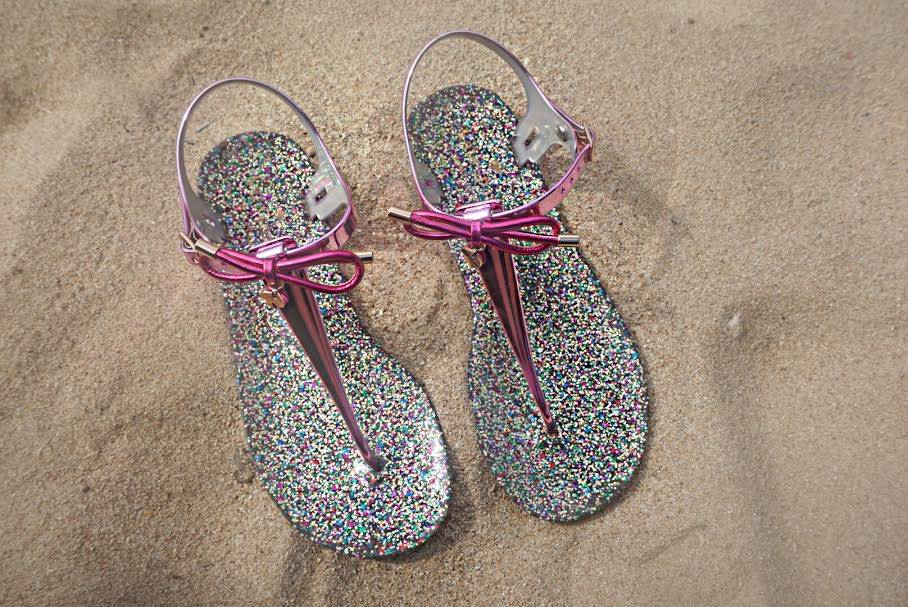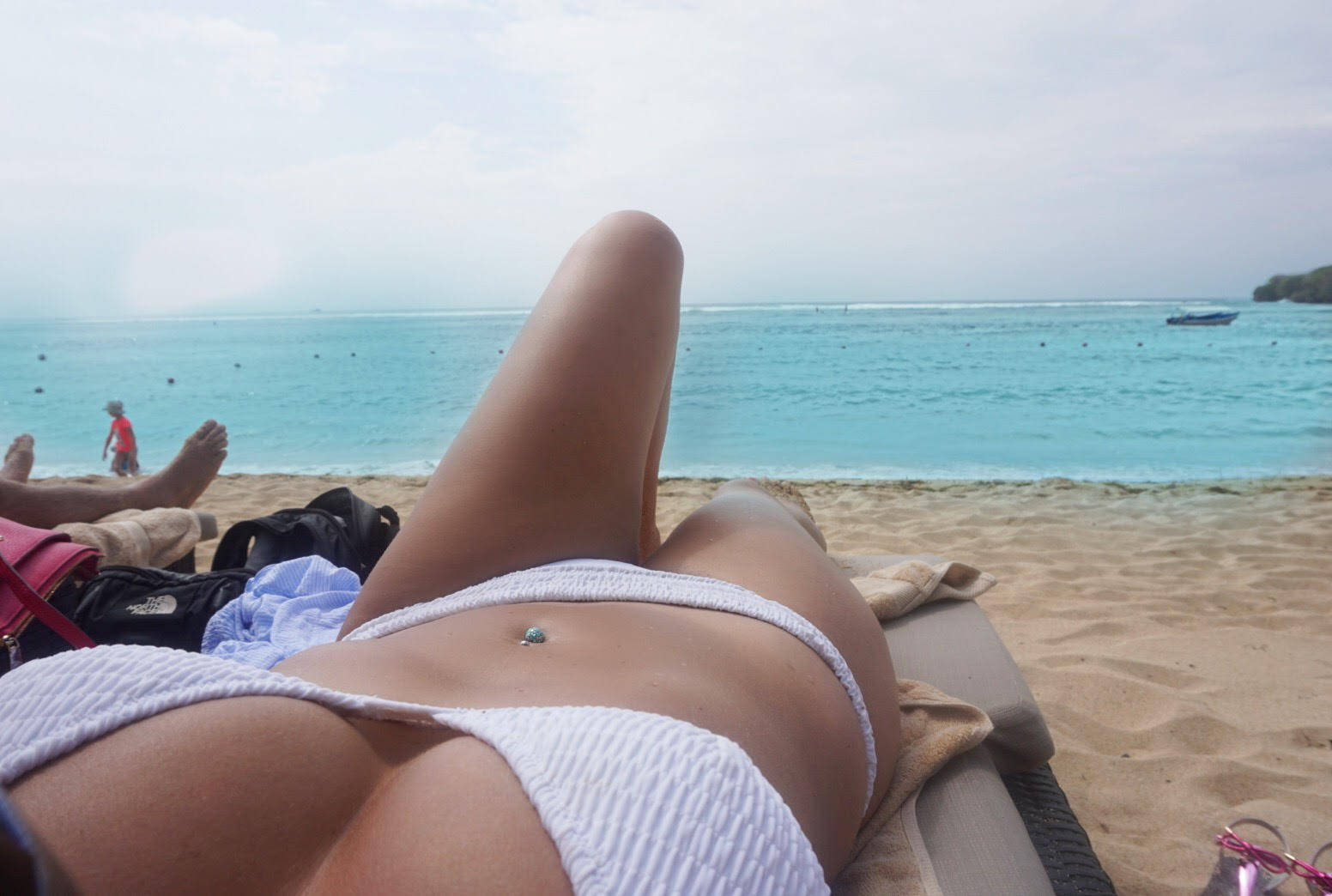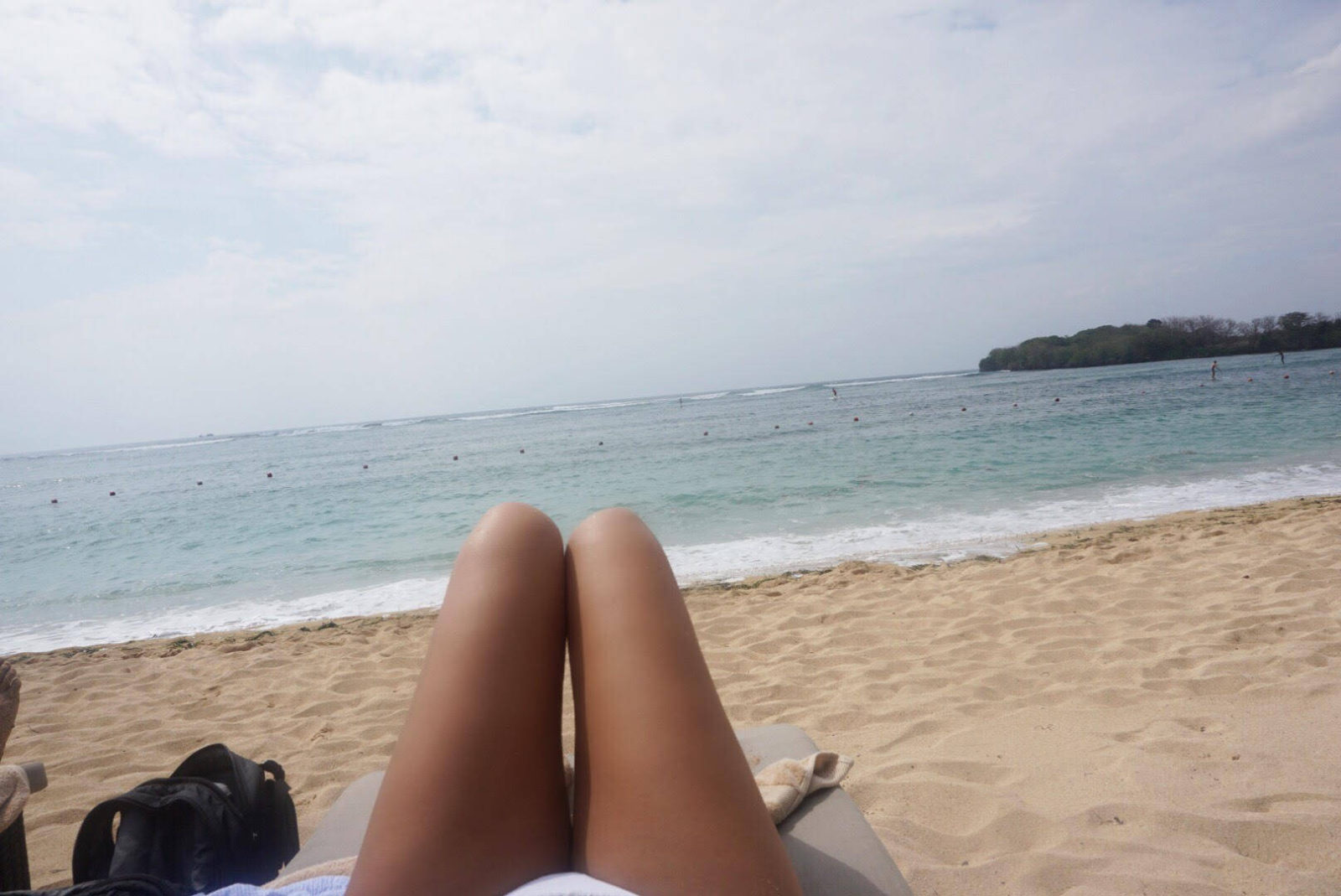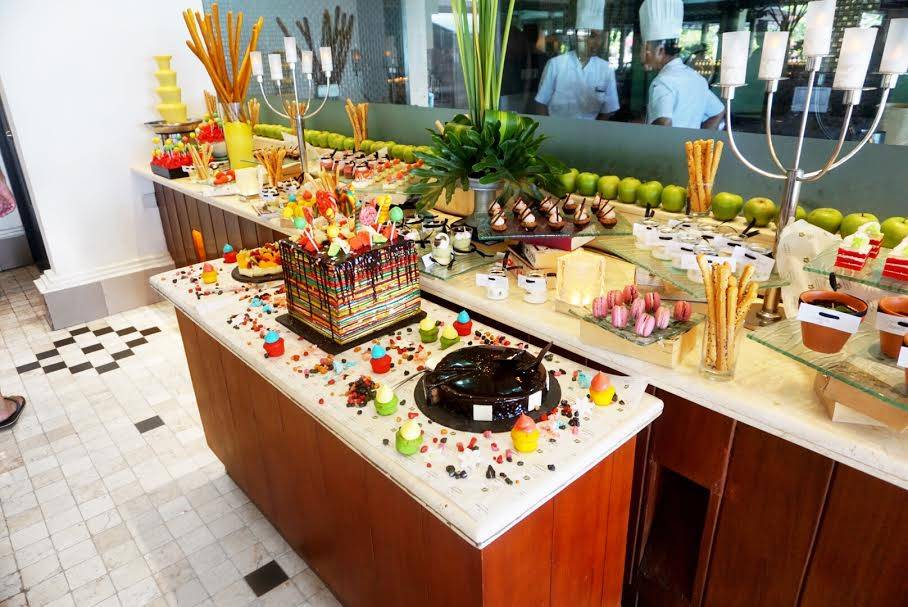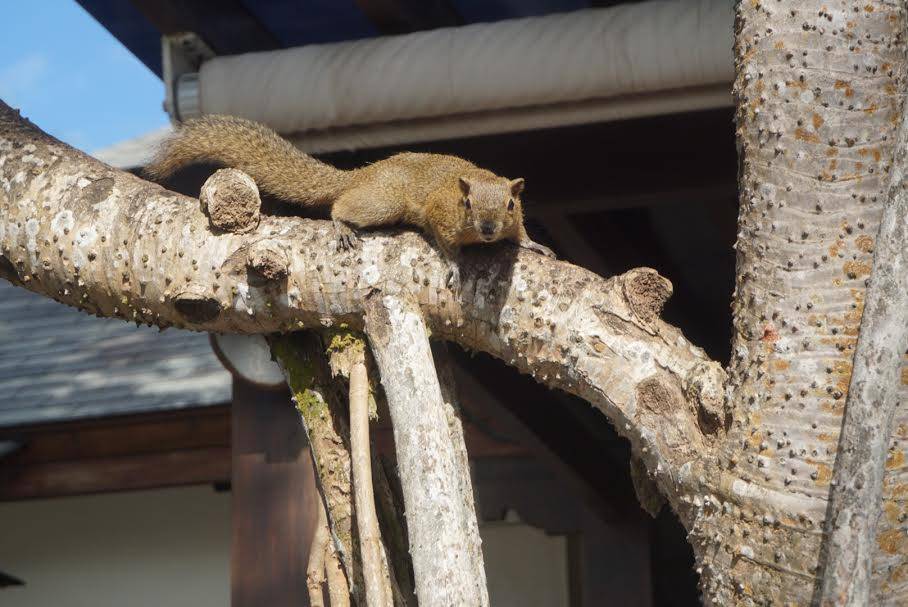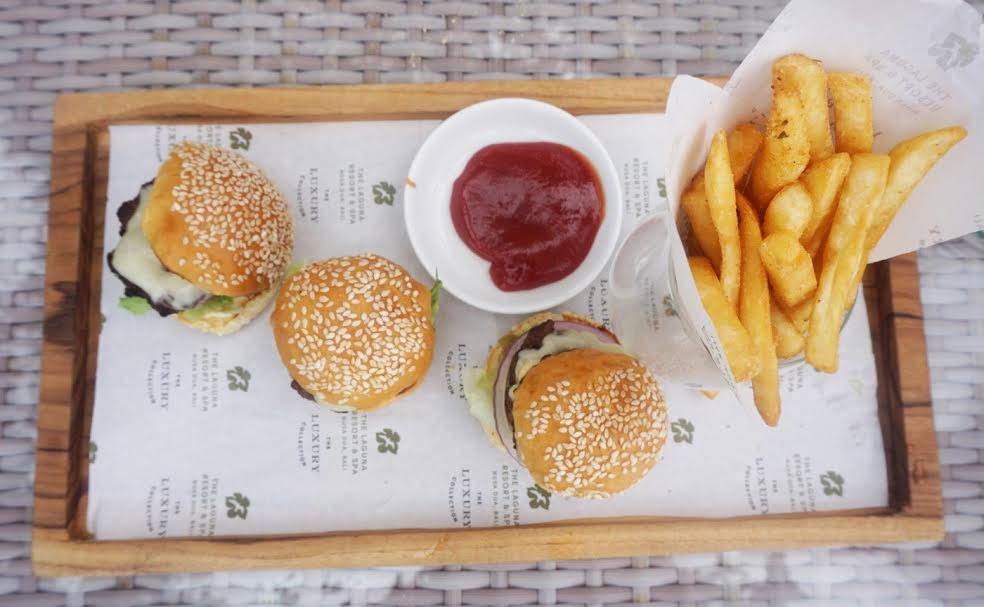 Exploring the island:
If you have followed along on any of my trips and or read any of my previous travel blogs, you would know I ALWAYS encourage you to leave the resort! You don't get to truly explore and experience the destination if you stay at your resort the entire time. Especially in Bali, there are SO many things to do and see. For one, the sacred monkey forest in Ubud is a must see. I would say it's probably one of the most well-known and popular attractions in Indonesia. We had a great time here and I'm so glad we did it. Do not enter if you have the slightest fear of monkey's, however, because they are WILD and are not afraid to jump all over you for a bite of a delicious banana. Tip: Don't wear any jewelry or sunglasses on your head for them to break or steal.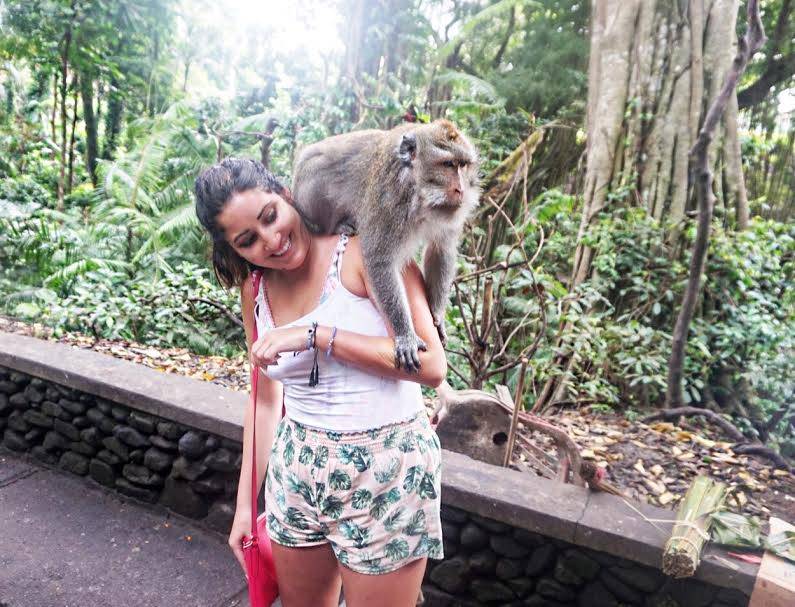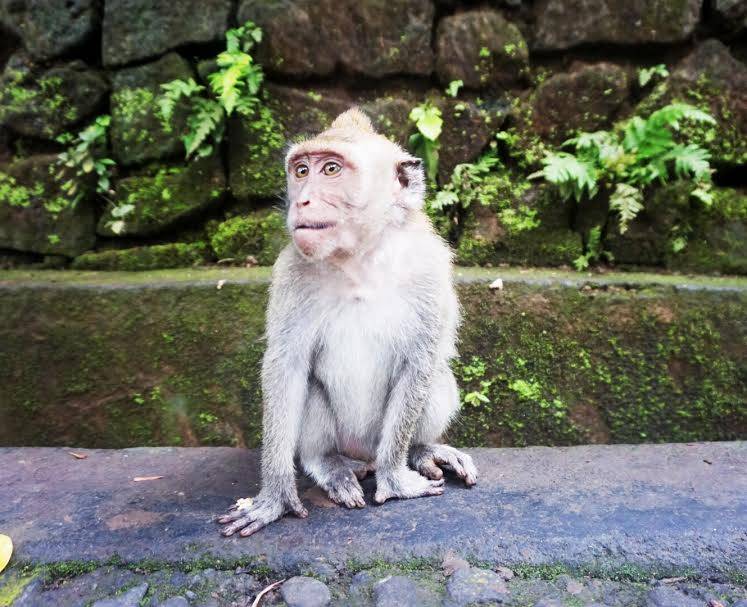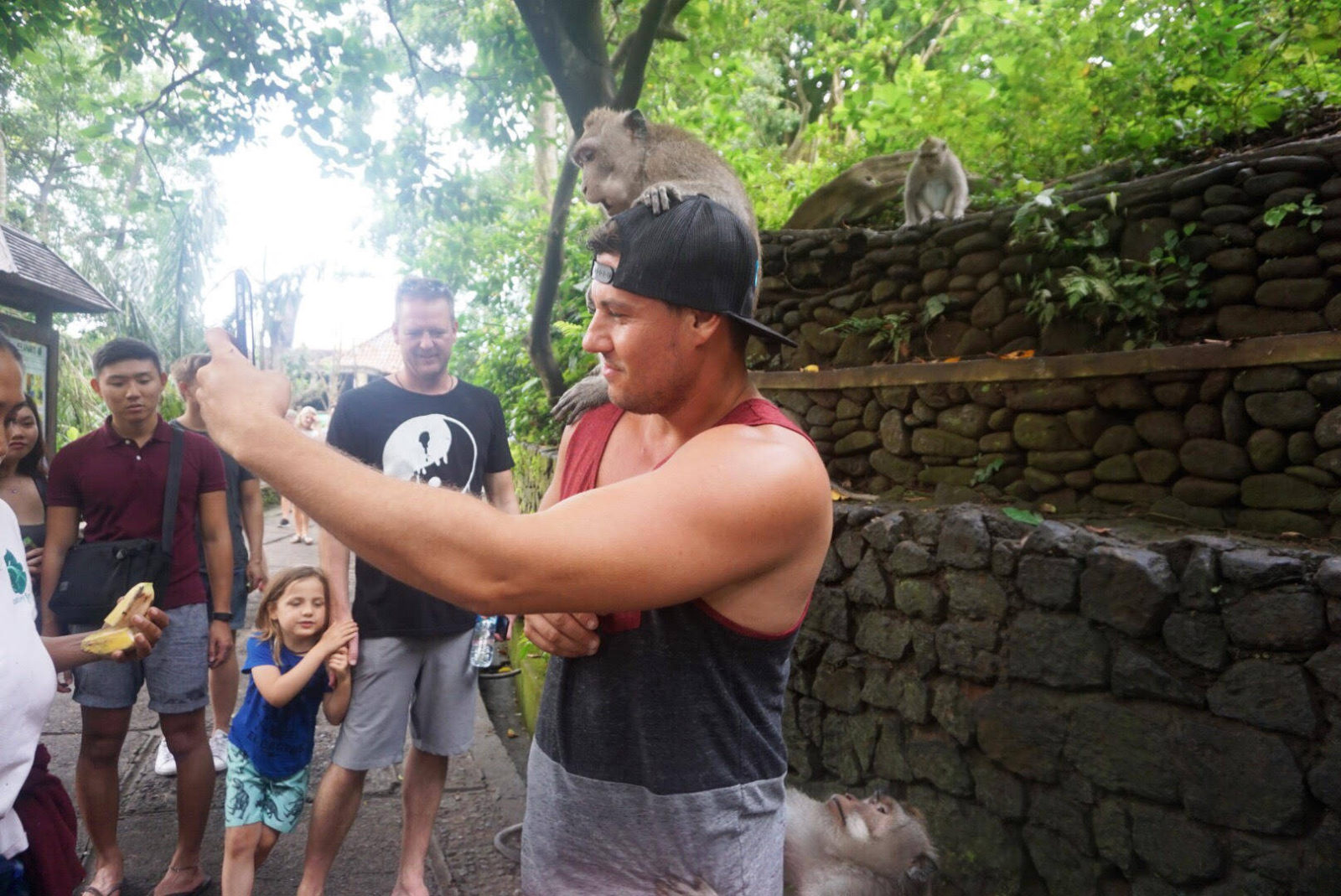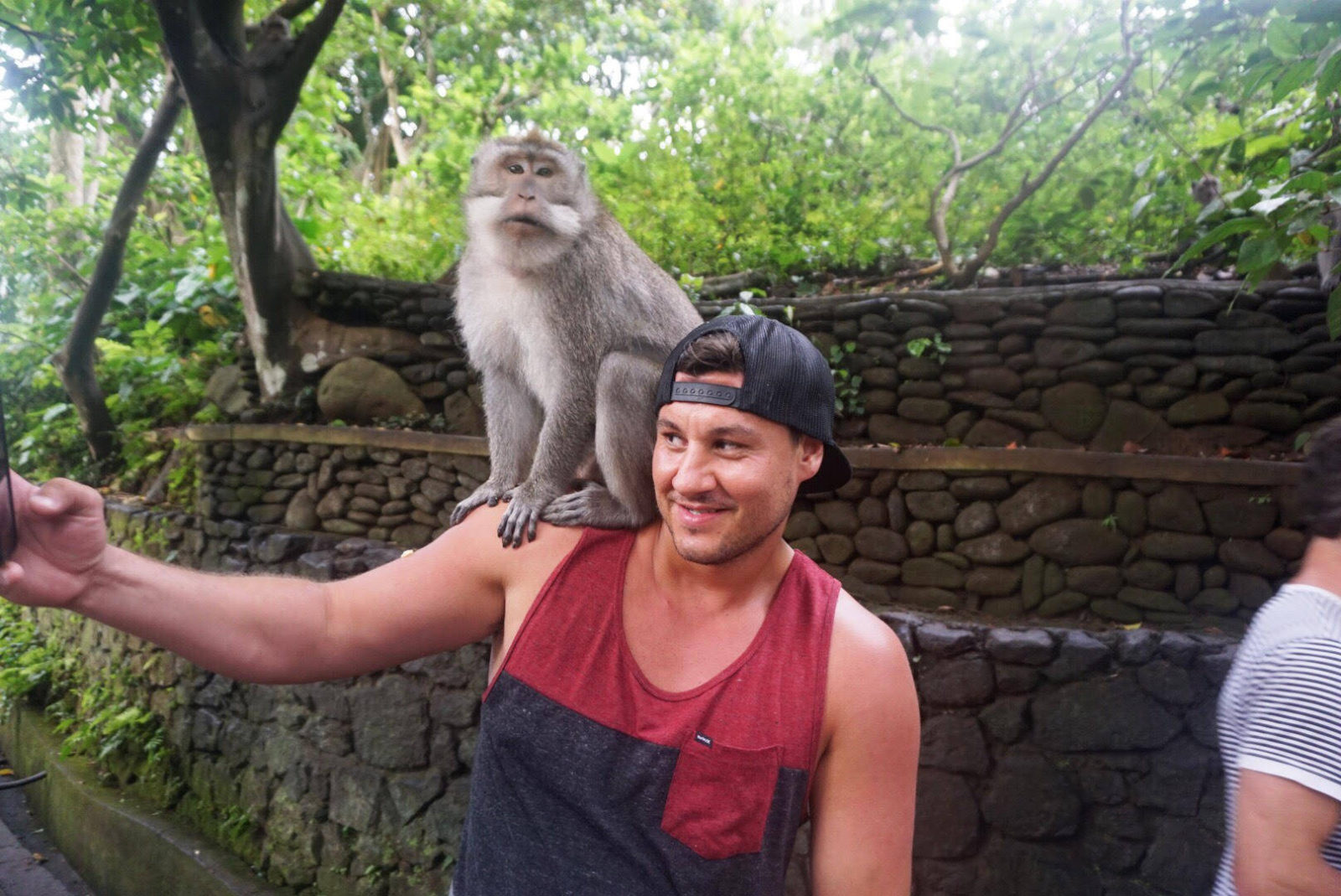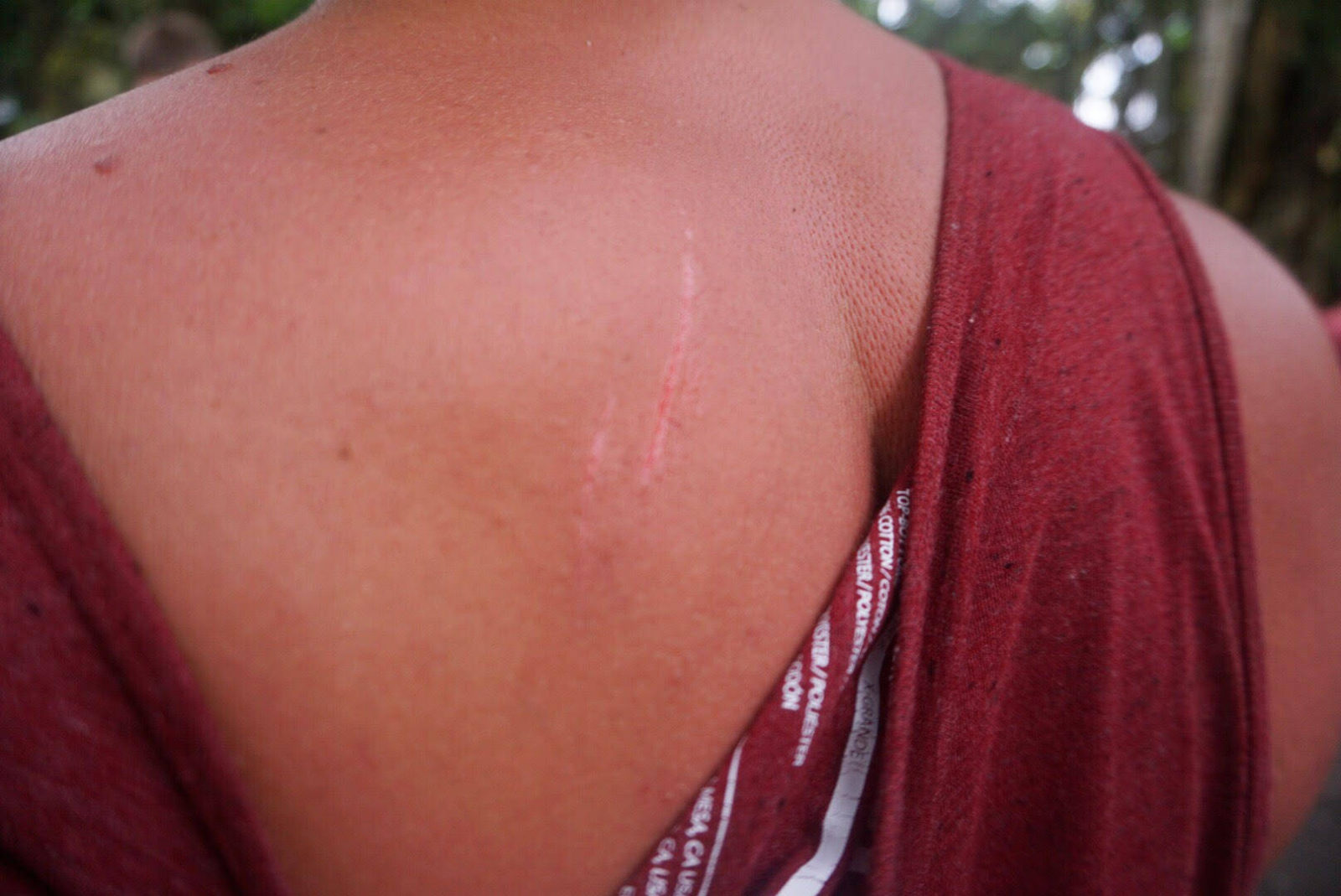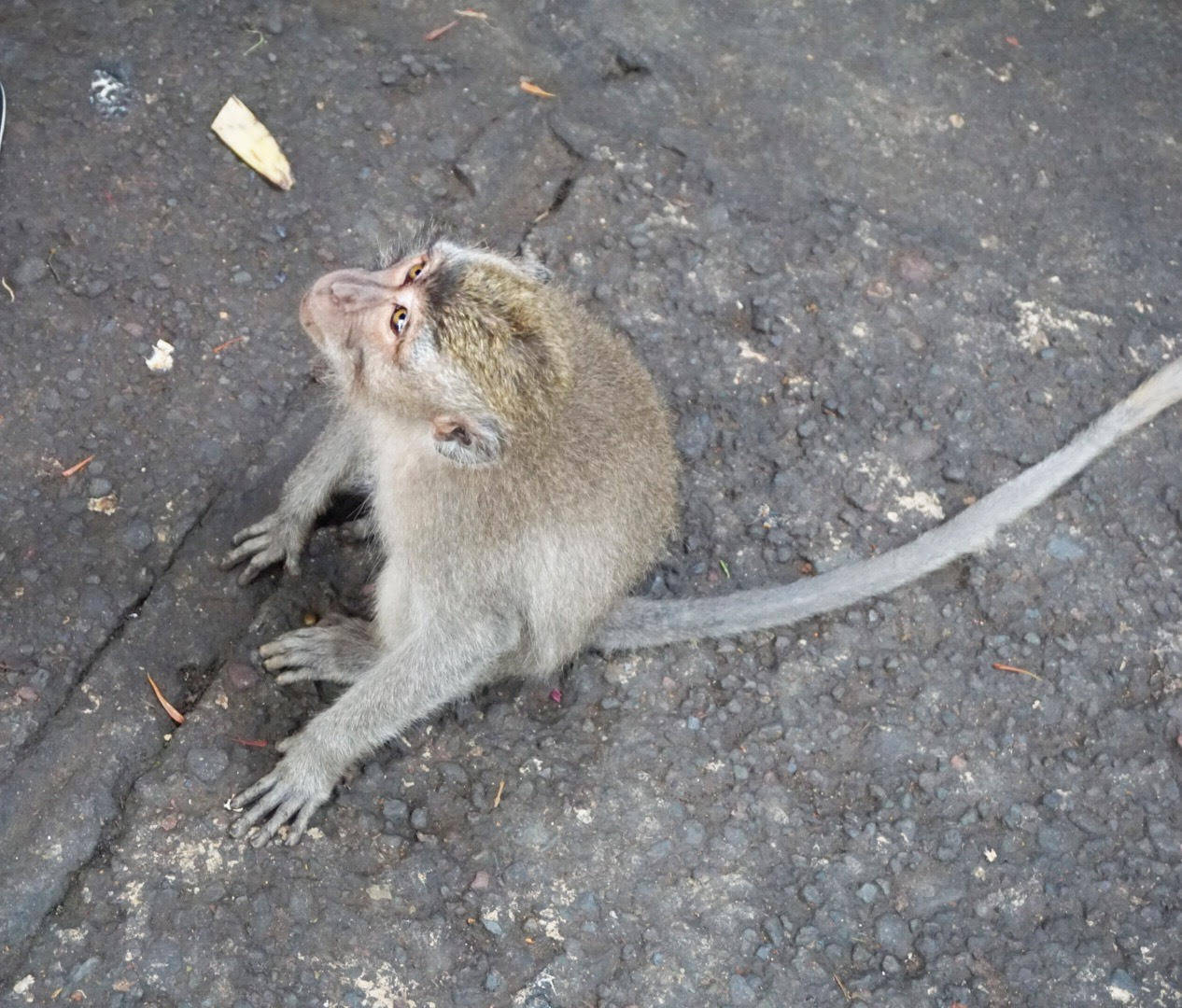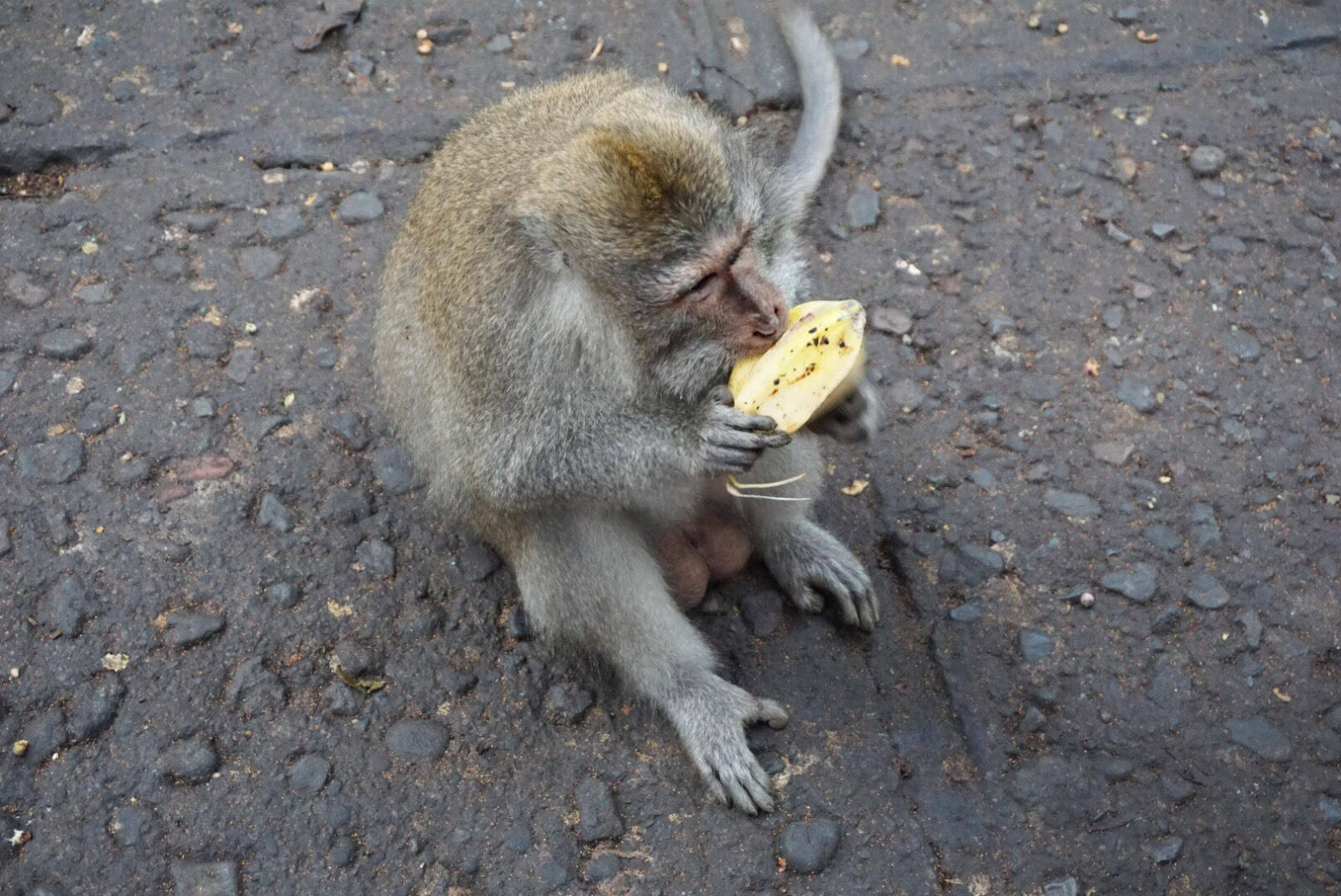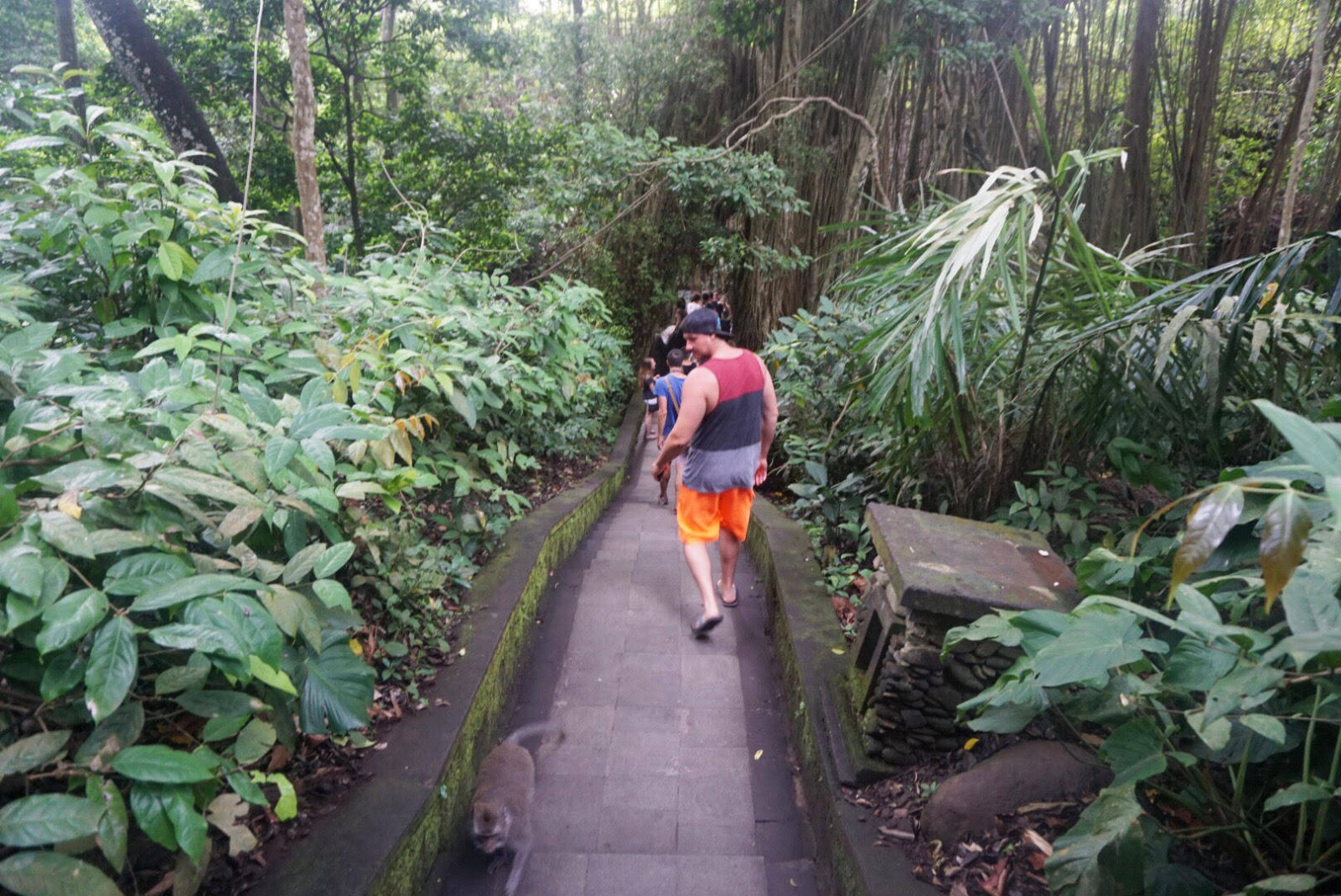 Some other fun attractions I recommend are the Balinese coffee plantation, Water Blow, the Bali zoo, Potato Head (night club,) and at least one of the temples and waterfalls. The island is packed with waterfalls, however, since we were staying in Nusa Dua a lot of them were located at least 3 hours away and din't have enough time on this trip. We did get to experience the Tegenungan waterfall though, which was so cool!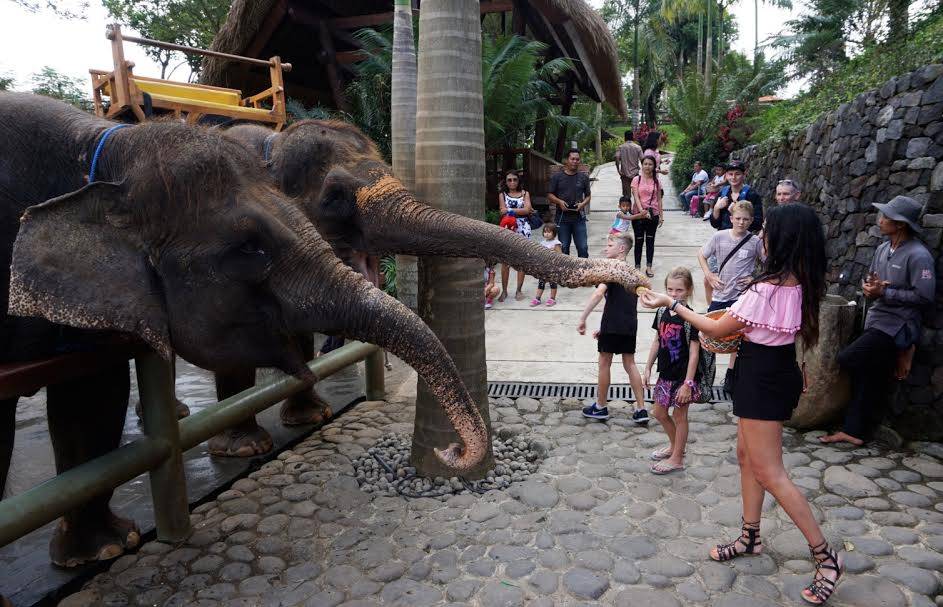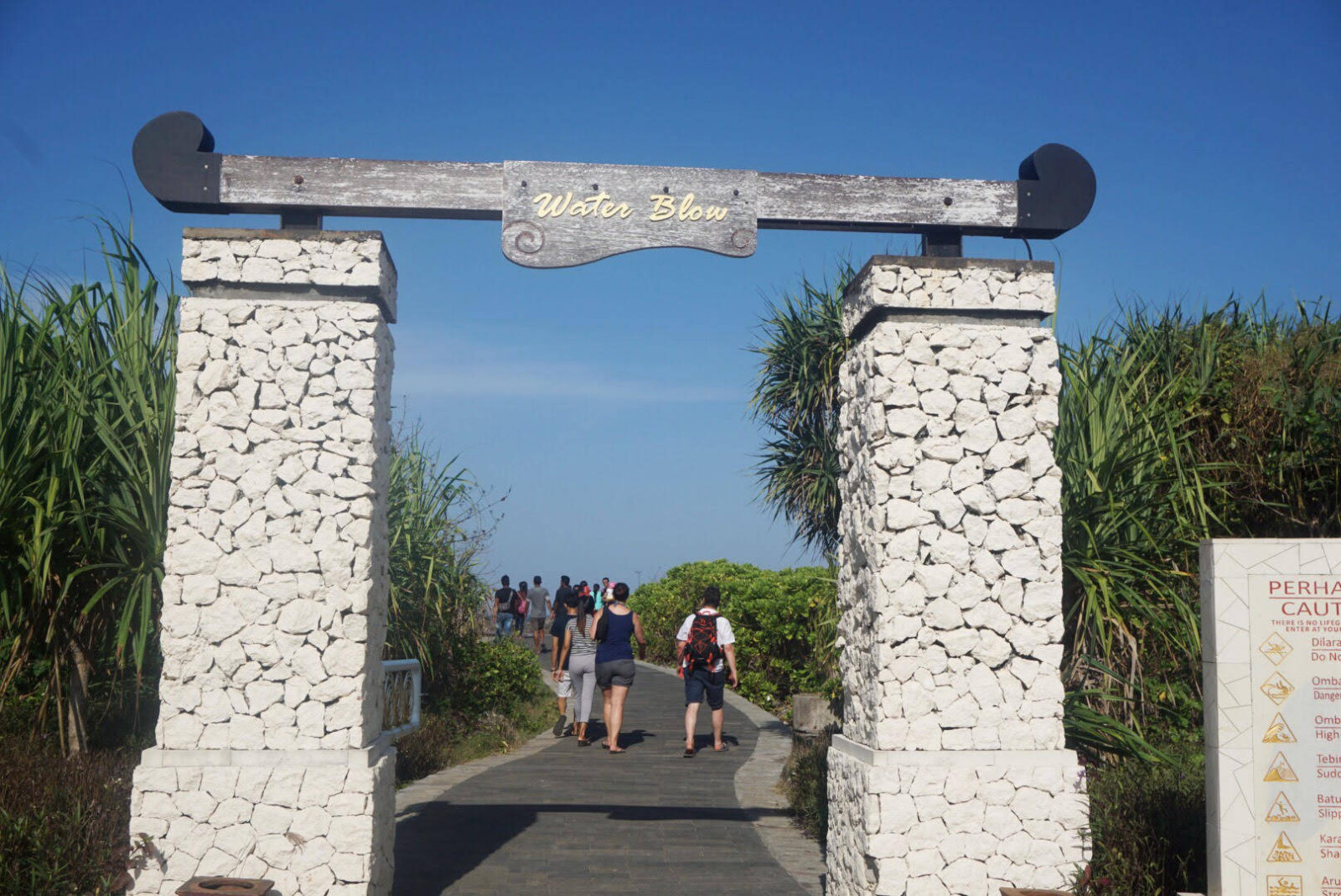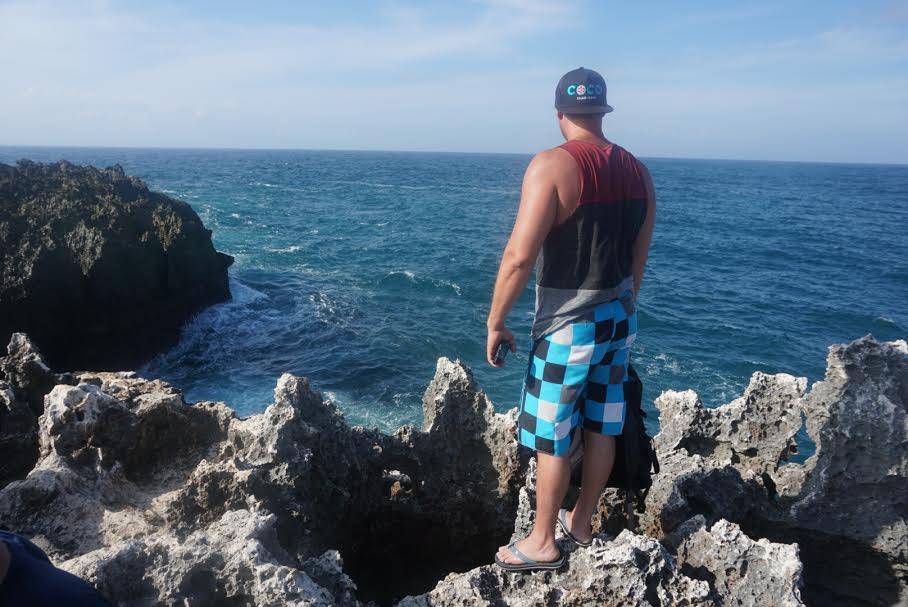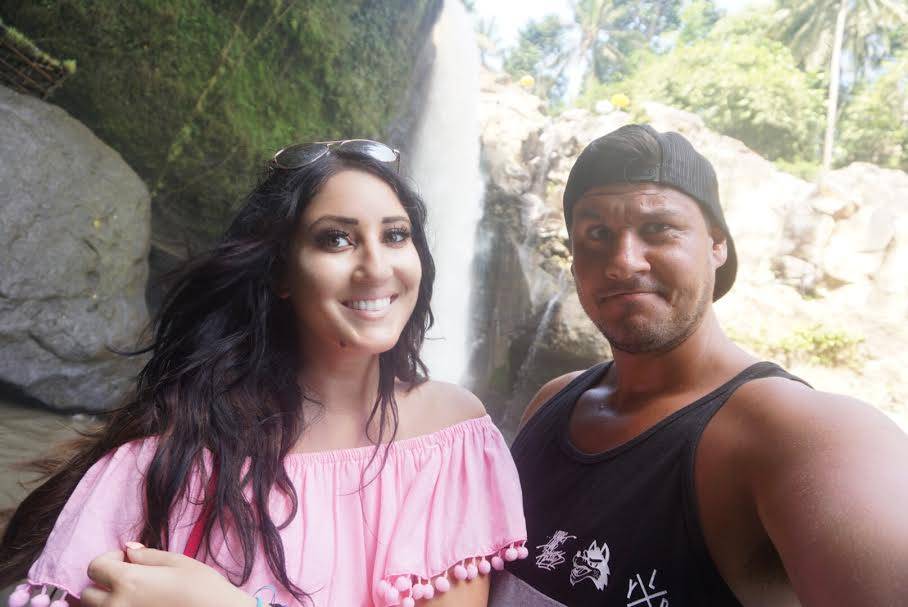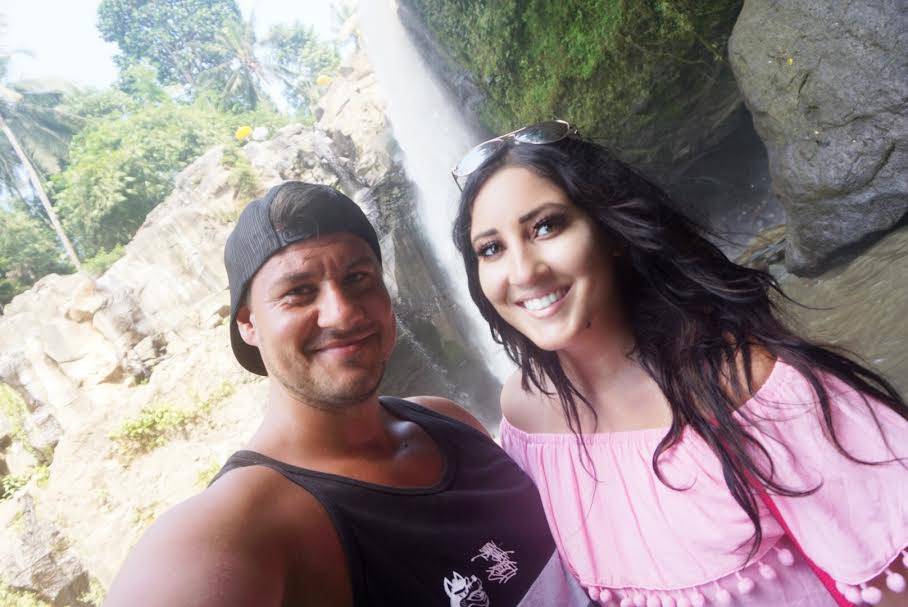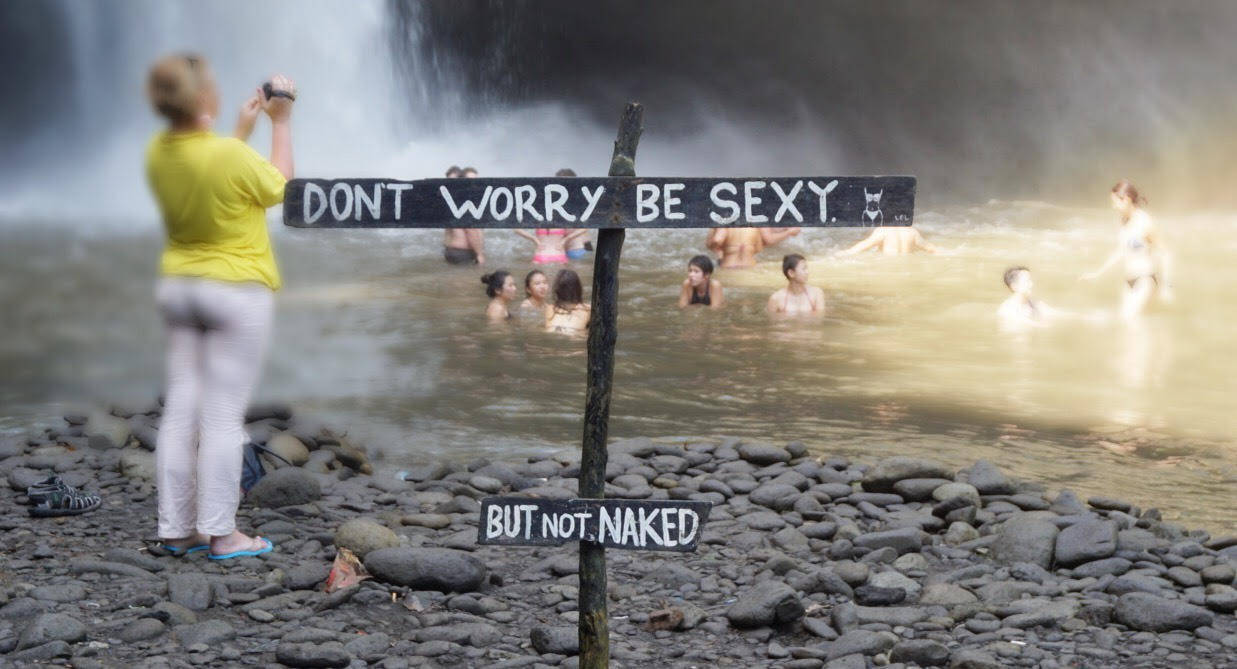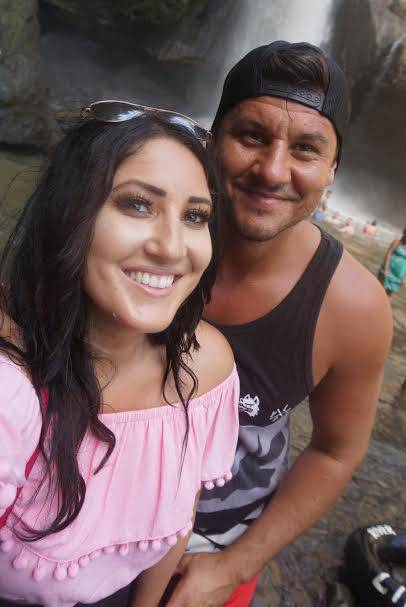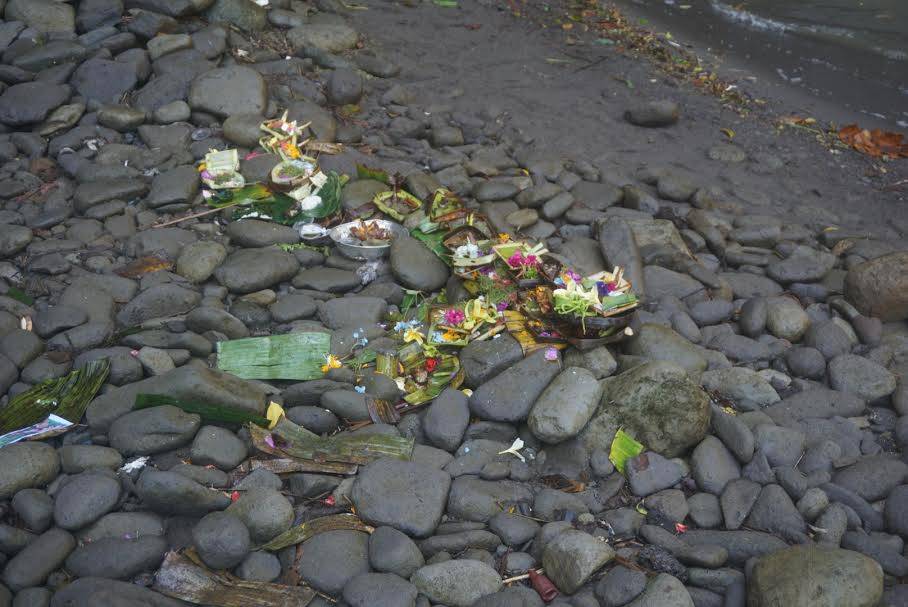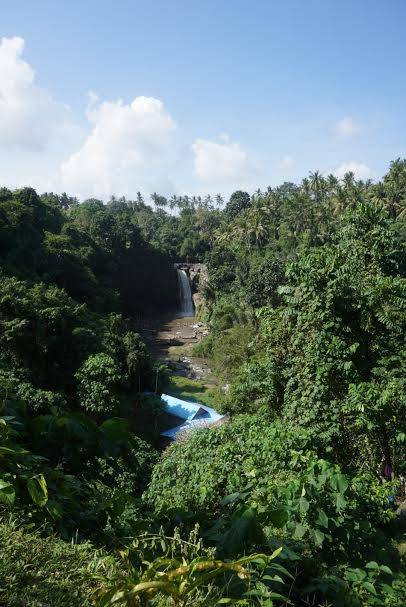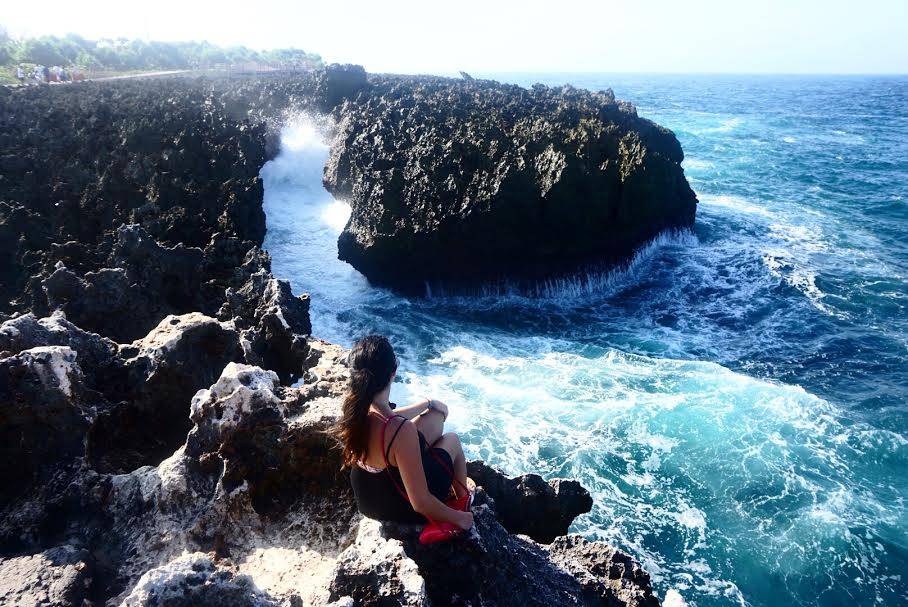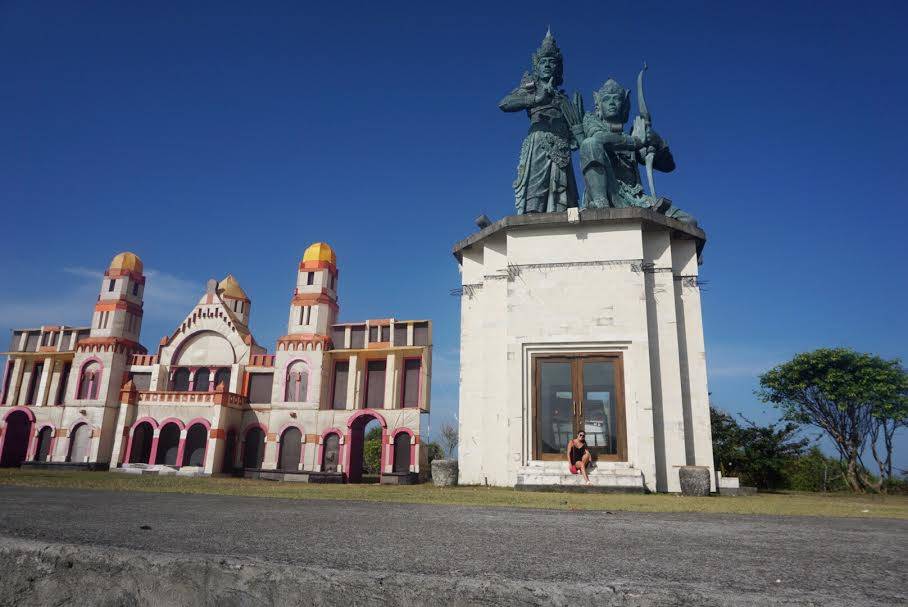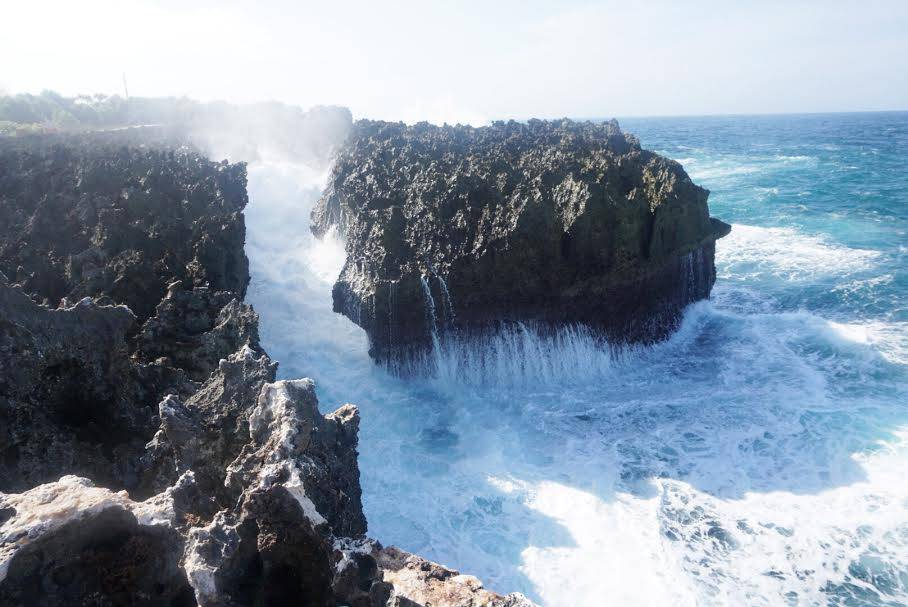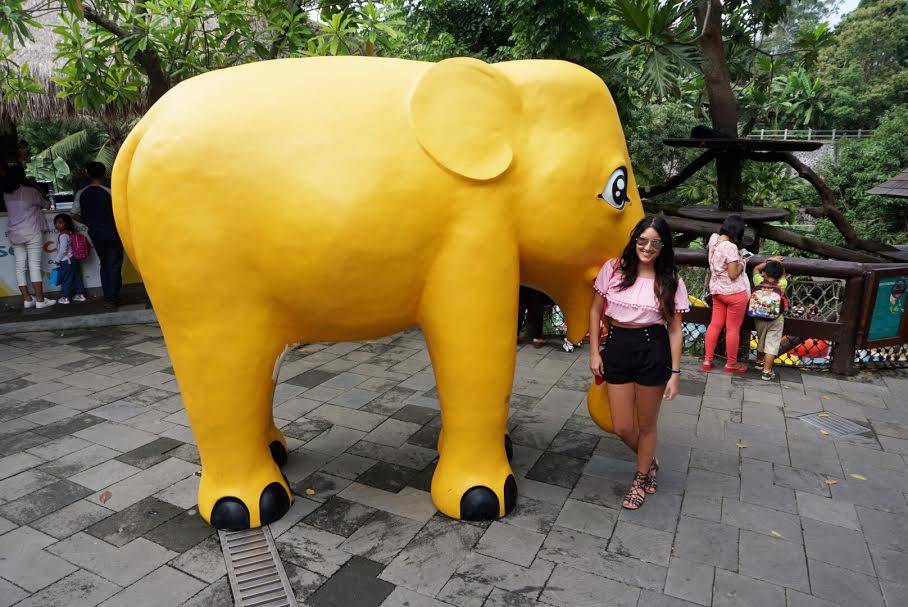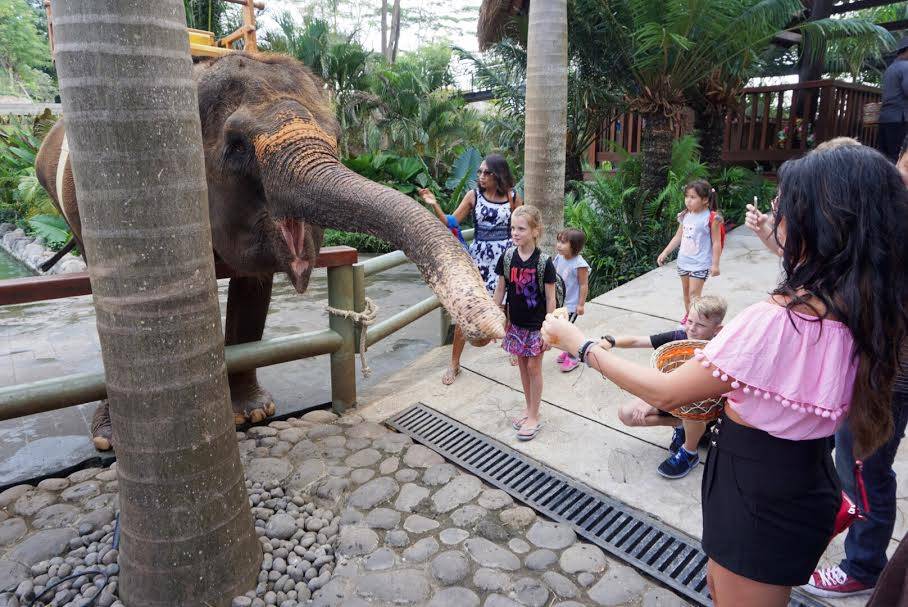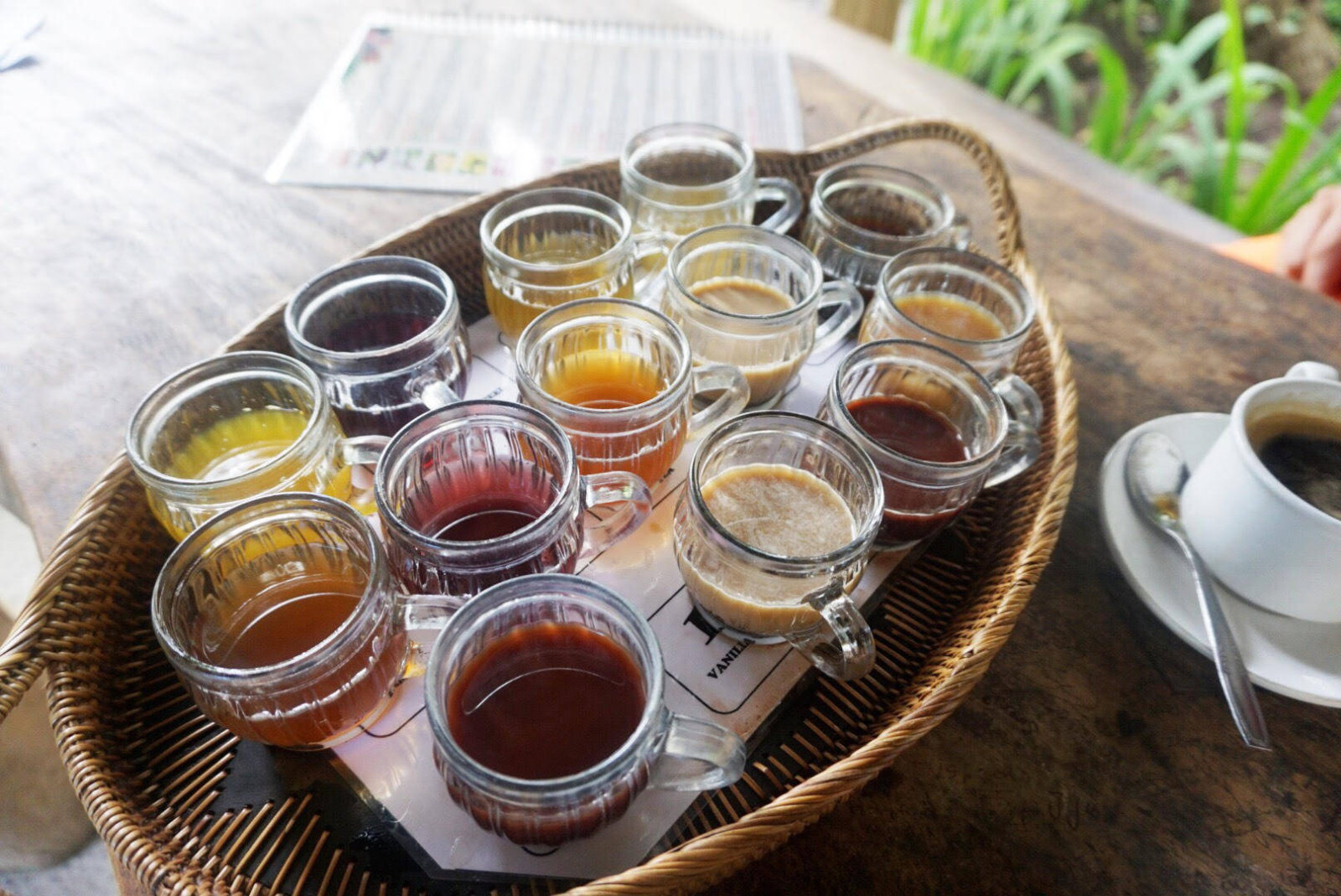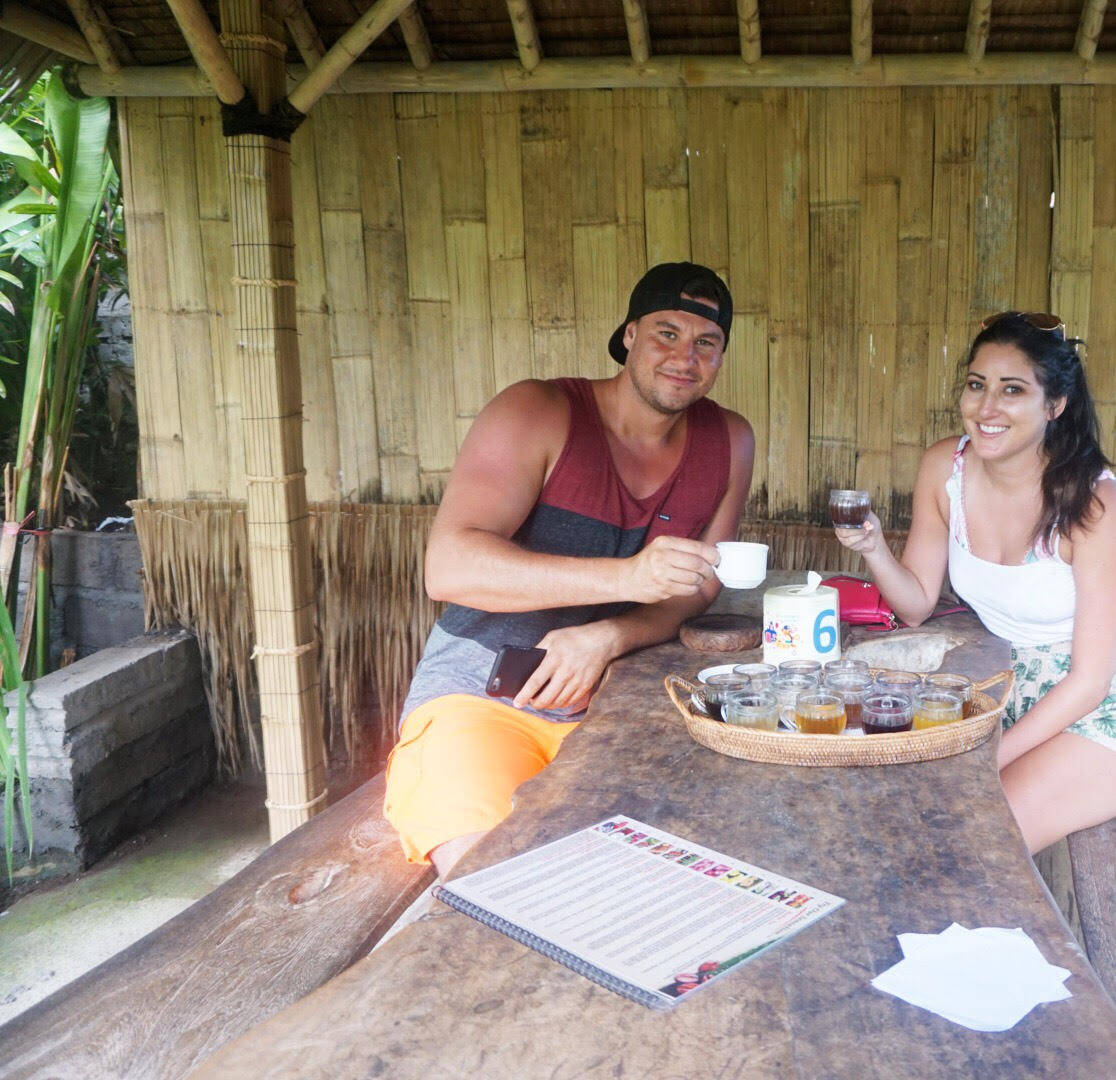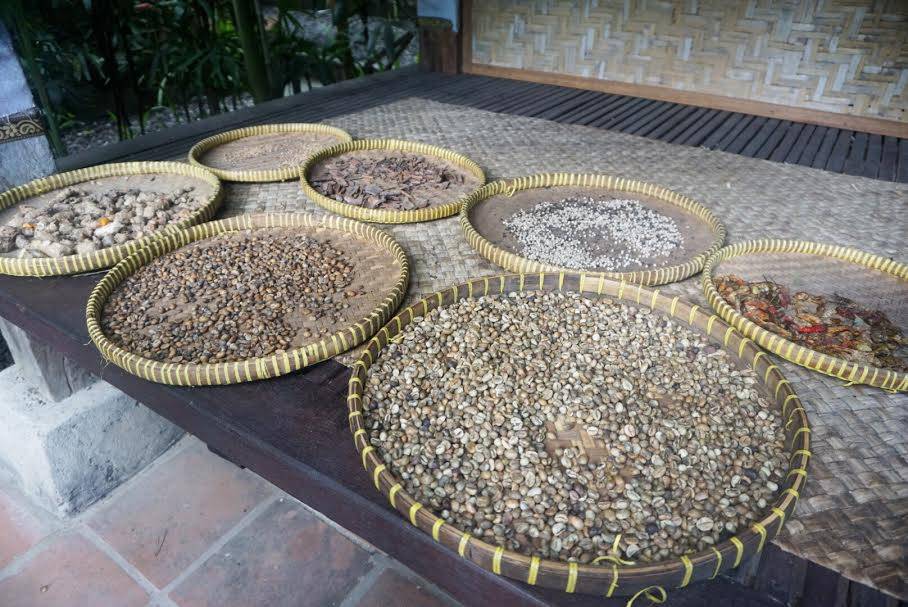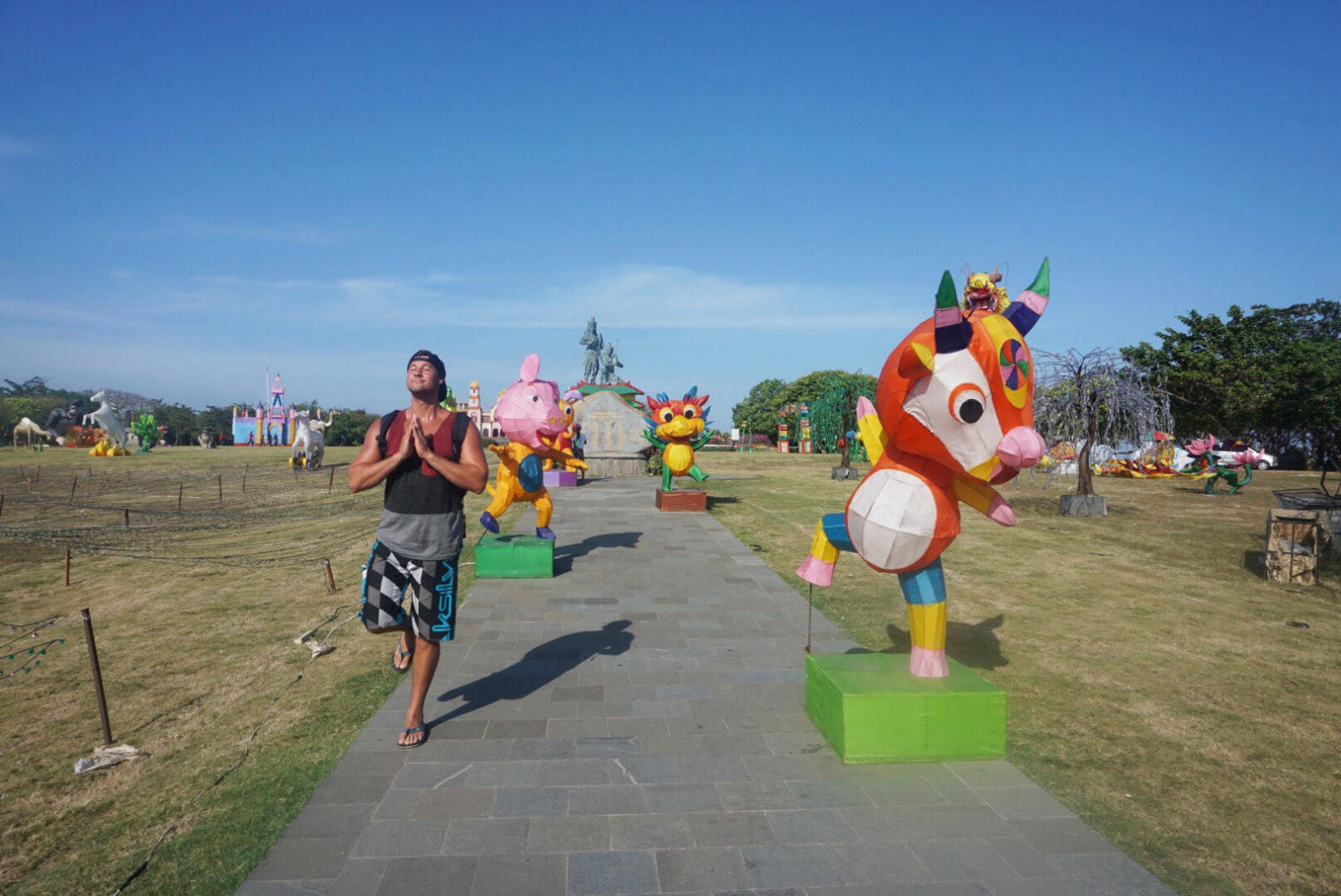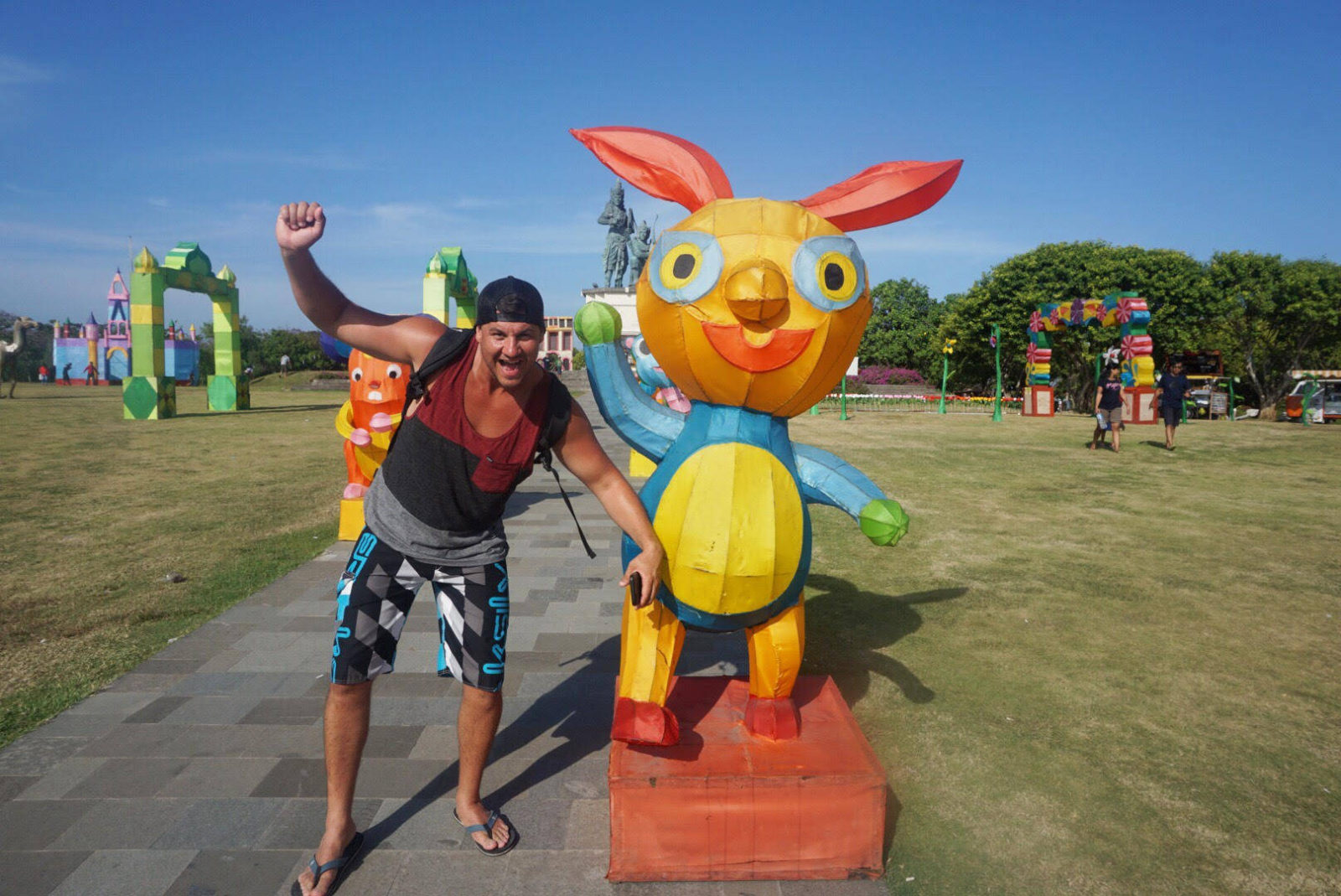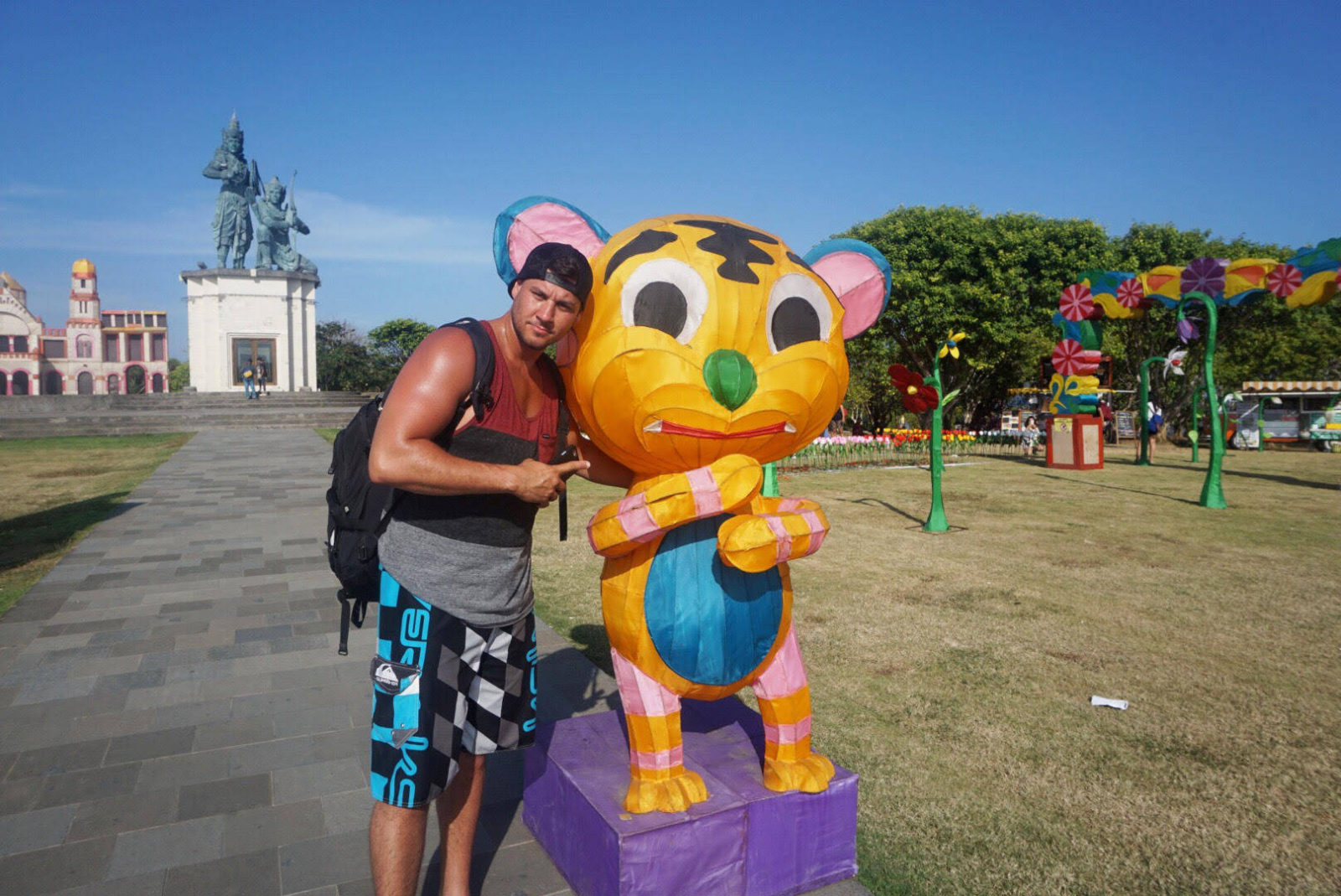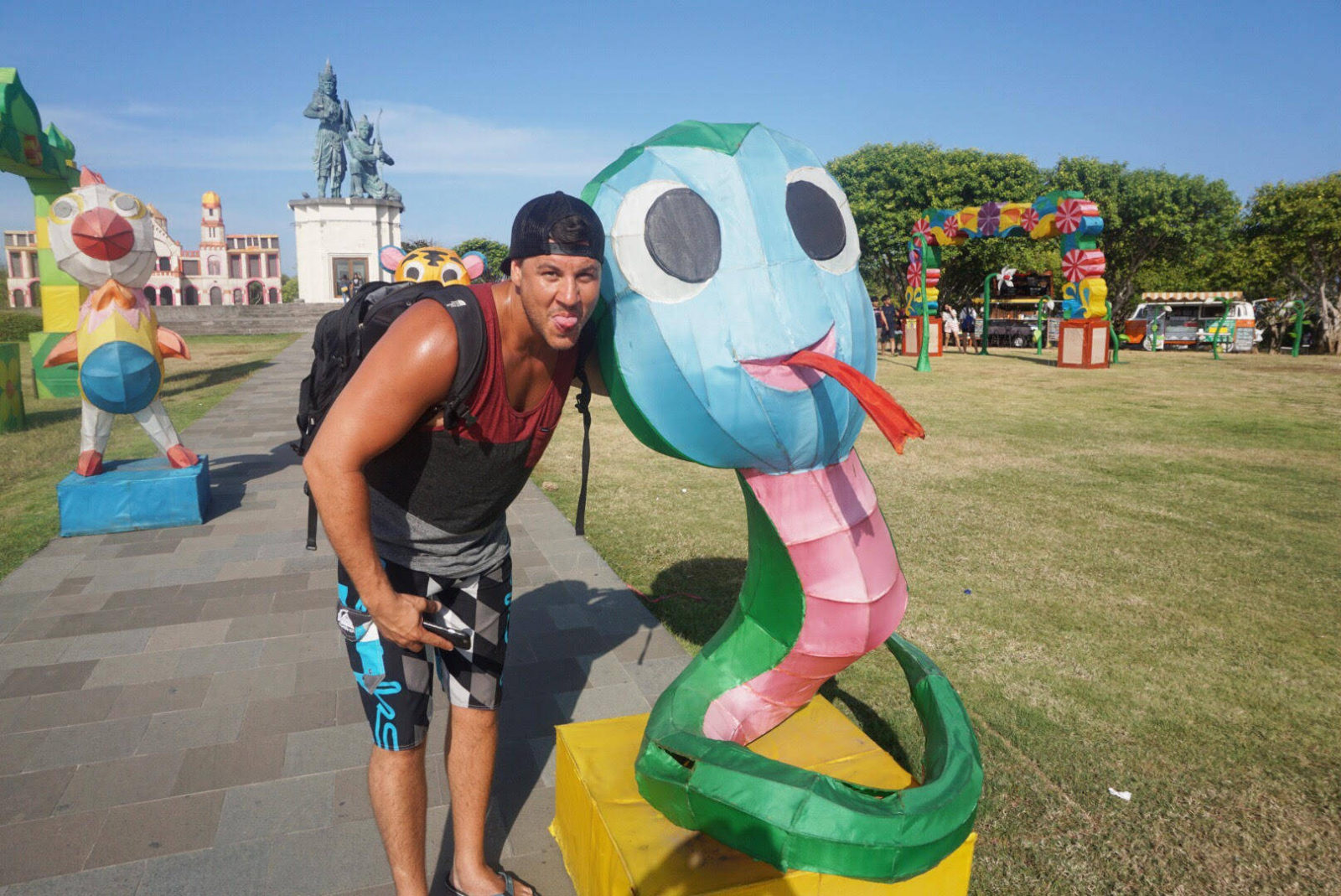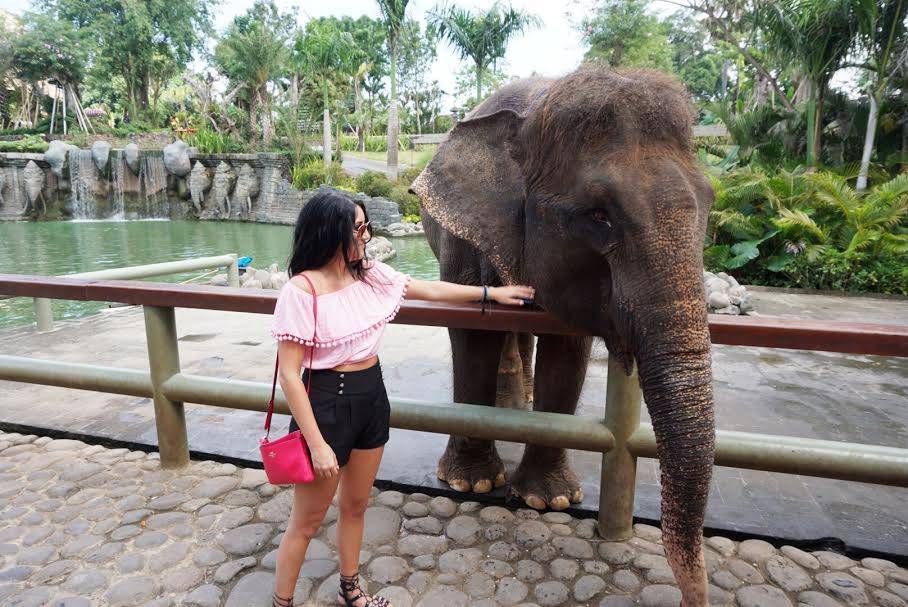 One thing I loved most about the island is the culture. The most beautiful statues and temples cover the island and it's so different than anything I've ever seen. The architecture was really something out of a movie. I couldn't believe I was actually there.
Cost: 
I'm sure I don't have to really tell you guys that obviously this trip was not cheap. I do recommend using orbitz.com. There isn't really any options of all-inclusive resorts on the island, so you have to pay as you go for all food and drinks. Yes, it's very cheap if you venture off of the resort to eat. However, we chose to just eat at our resort, since the food was so delicious.  Bali had the most fresh seafood and tasty sushi I've ever had. I could have ate all day long and not have been the slightest bit mad about it.
In Bali they use Rupees as their currency and our American dollar is worth a good amount. This makes everything not too crazy expensive. Each excursion or trip to town is usually around 30-60 dollars depending on where you go and what you do. All together our trip cost around $5,500. It may seem like a lot of money, which it is, but I wouldn't take it back for anything!
I hope you all get a chance one day to experience Bali and I hope you all love it as much as I did. There's just something about this little island that gave me the best vibes. It's safe to say our fist trip to Asia was one we'll never forget!
Watch my Youtube video on the trip here: