As many of you who follow me know, I recently became a vegetarian (blog post on my journey coming soon,) and although I did not make this change 100 percent based on animals, keeping animals safe and finding better options is definitely a plus when it comes to the vegetarian lifestyle. I would be lying if I said I use all organic and cruelty-free products, however, when the option is presented I feel much better and would prefer to use anything cruelty-free.
Maple Holistic's provides health and hygiene products such as shampoos, facial masks, essential oils and more! The difference is that their products are ALL cruelty-free, all natural and they're made right here in the U.S.A. My favorite part about their products, however, is that they actually work!
This tea tree oil shampoo is a must. It leaves your hair silky smooth and not feeling greasy whatsoever! It smells just like tea tree oil (obviously) and contains over 98 all-natural ingredients to promote scalp health and clears away dead skin. Tea tree oil has been used for years to kill bacteria and fungi and help the skin with dryness and acne. There's no wonder why the product works so well, especially with my super dry hair.
Immediately after using the shampoo only a couple of times I felt my hair feeling healthier and not so dry. It's recommended to spread a quarter size of the product after briefly rinsing your hair and let is sit for about 2-3 minutes. After letting the product sit completely rise your hair.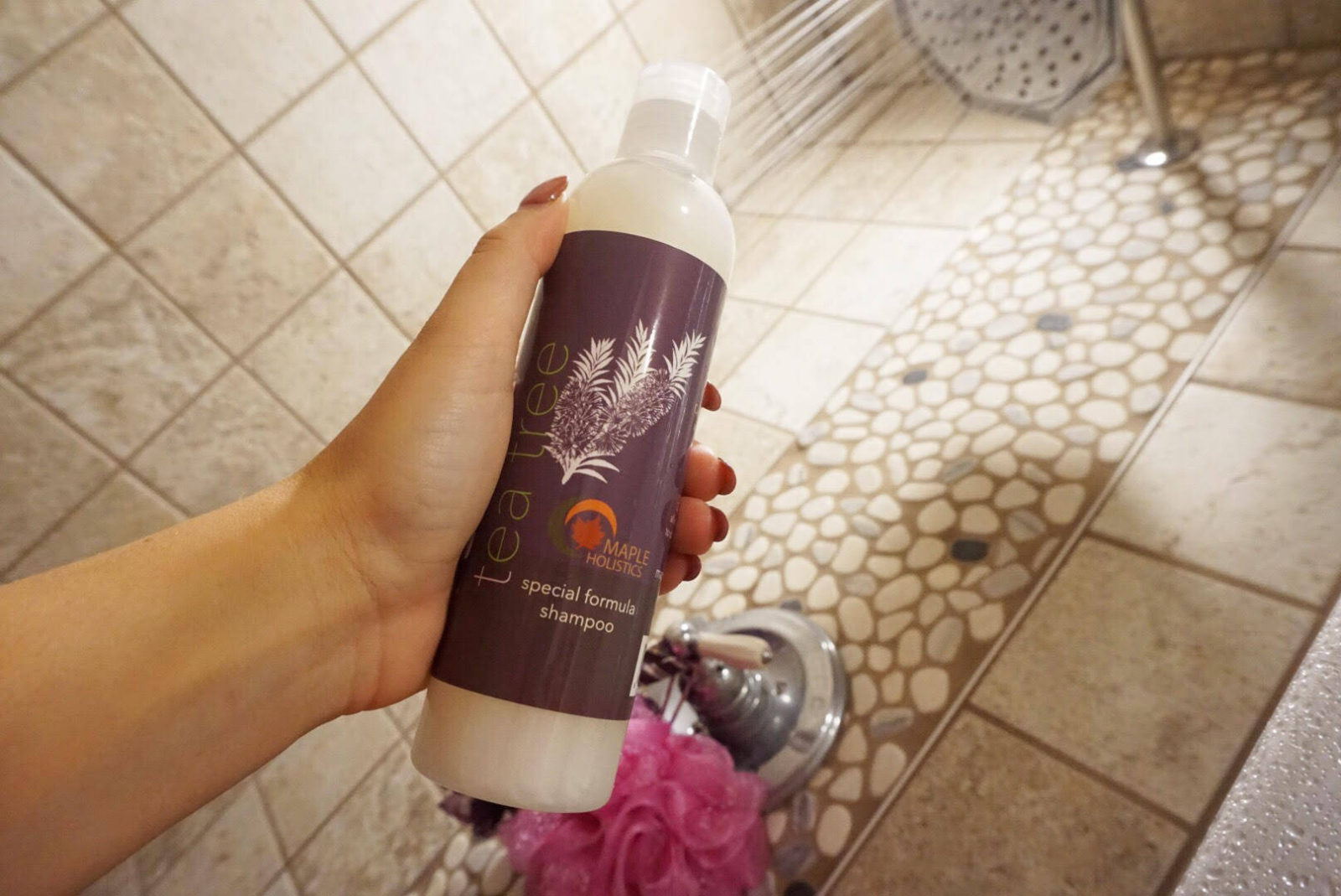 If you're like me and like to test things out for yourself before buying, Maple Holistic's offers a free samples program that lets customers try out products at no cost before purchasing to see how they like them. There plenty of amazing products to choose from, and it doesn't hurt that you're saving cute little animals at the same time. It's a win-win for you and the environment.
I'm positive you all will love this all natural product and I hope it works just as great for you as it does for me. If you would like to purchase the shampoo click here.
xoxo,
-Sélah