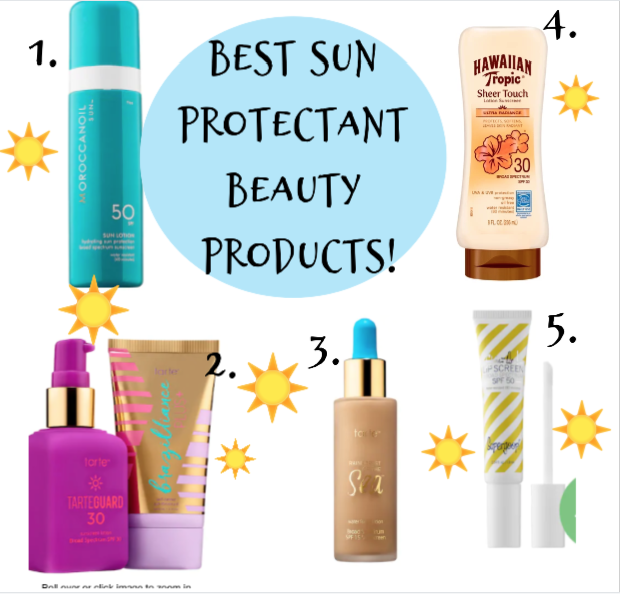 May is skin cancer awareness month. For those of you who are not aware, I have had my fair share of scares when it comes to melanoma and I have the five ugly scars to prove it.
Even if you aren't always out in the sun or never burn or even have darker skin, it doesn't matter. Each and everyone of us are able to get skin cancer. Did you know that 1 in 5 Americans develop skin cancer by age 70?! That's insane.
Since the summer months are coming and most of us will be spending our days soaking up the sunshine by the pool or beach, I wanted to share with you guys some of my favorite products to help prevent your skin from sun damage.
Moroccan Oil Sun Lotion: SPF 50 and it smells amazing!!
Tarteguard and Self Tanner: This amazing duo both protects your skin and gives you a natural looking tanned glow!
Hawaiian Tropic Lotion: My all time favorite sunscreen. I carry this in my beach bag everywhere!
Tarte Foundation: A decent coverage and SPF 15 all in one! Perfect for a day in the sun.
Lip Sunscreen: First of all, I love how this is a wand and not just a typical chapstick. It's also SPF 50, which is amazing for a lip protectant gloss.